Summer is almost upon us. It is a faint glimmer on the horizon but soon the sky will be ablaze with its warmth. This is the perfect time to plan a quick weekend getaway to a beautiful European city during the summer. This short holiday need not break the bank. It could be a prequel to a larger holiday, a treat for a loved one or just a much-needed respite from the workweek drudgery. Blow away all those wintertime blues and prepare yourself for a short two day or three day holiday to remember for the next fifty years or so- so without further ado, here are my best european city breaks to checkout for 2019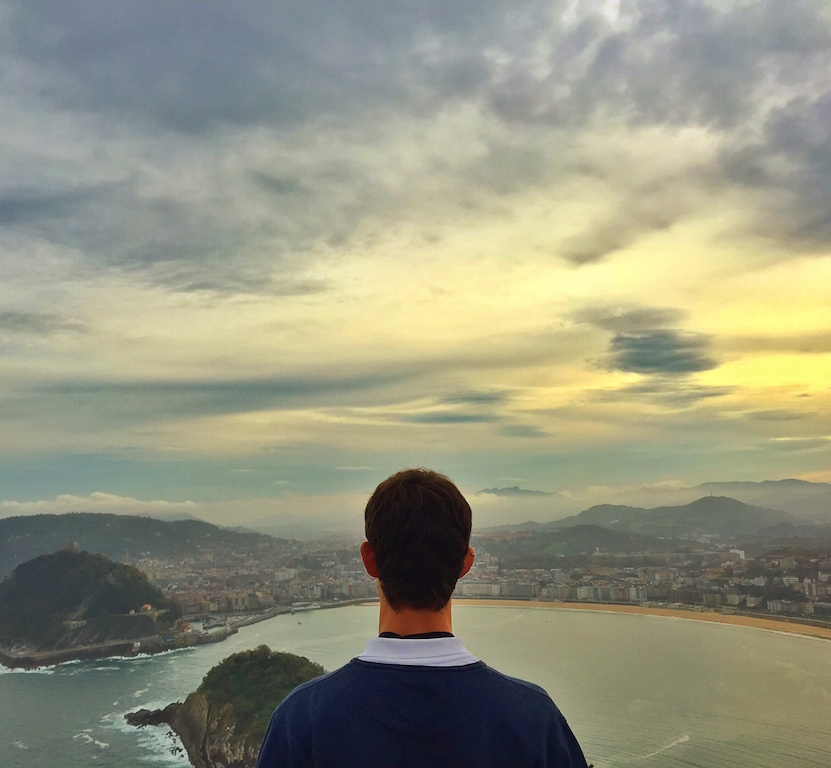 1) San Sebastian
San Sebastian is the ideal destination for those travellers who want to have unique memories etched in their minds forever. Memories that only a small percentage of travellers know about; a secret, exclusive experience characterized by conch shaped bays, historic funiculars, sea food at its most fresh and fishiest and small little edible bites of heaven, on every street corner that put the traditional Spanish tapas to shame.
What to do in San Sebastian
There are so many opportunities to make your holiday unique in the beautiful setting of San Sebastian. A top recommendation is viewing the spectacular scallop shaped bay- The Bahia de la Concha that fans out to the vivid blue sea. The bay can be viewed from a dizzying viewpoint so that the bay and the sea are literally spread at your feet. Later hop on to a historical funicular to sample the delights of town: from fresh anchovies, tasty nibbles of food called pintxos, the local cider and wine and opportunities to drive around discovering more of the beautiful coastline. Read more about things to do in San Sebastian with lots of pictorial references here plus see this short video which will give you a nice flavour of what to expect in San Sebastian.
Where to stay in San Sebastian
I recommend staying at the Hotel Zenit San Sebastián. Booking midweek you can get rates as little as €70 for a double ensuite room. Design hotel has outdoor hot tub, minimalist rooms & suites, great Wi-Fi and an affordable Basque restaurant.
The other brilliant value for money option is booking directly via the San Sebastian tourism website where they offer a range of themed short breaks from as little as €74 per person which includes 2 nights stay in the Green Nest Hostel, a pintxos tour and the San Sebastian Tourism Card.
How to get to San Sebastian
I flew with Vueling from London to Bilbao but you can also fly with easyJet or BA.

2) London
London is the ideal destination for families, bibliophiles and art/history lovers.
What to do in London on a budget
There are limitless opportunities to enjoy your stay in London and not break your budget. Some of the more lucrative options for families with children include museum hopping, particularly if the weather is wet and dreary. The following museums are free and make for interesting viewing with children: The Science Museum, Natural History Museum and The British Museum. Outdoor child friendly play spaces include Kensington Garden Diana Memorial Park and Coram's Field. For further options please consider reading the article Is London the Best Value Family Destination in the World?
Where to stay in London on a budget
Despite its reputation as being an expensive city there are budget friendly accommodation options in London if you do your homework. Please see here and here for cheap but savvy lodging opportunities.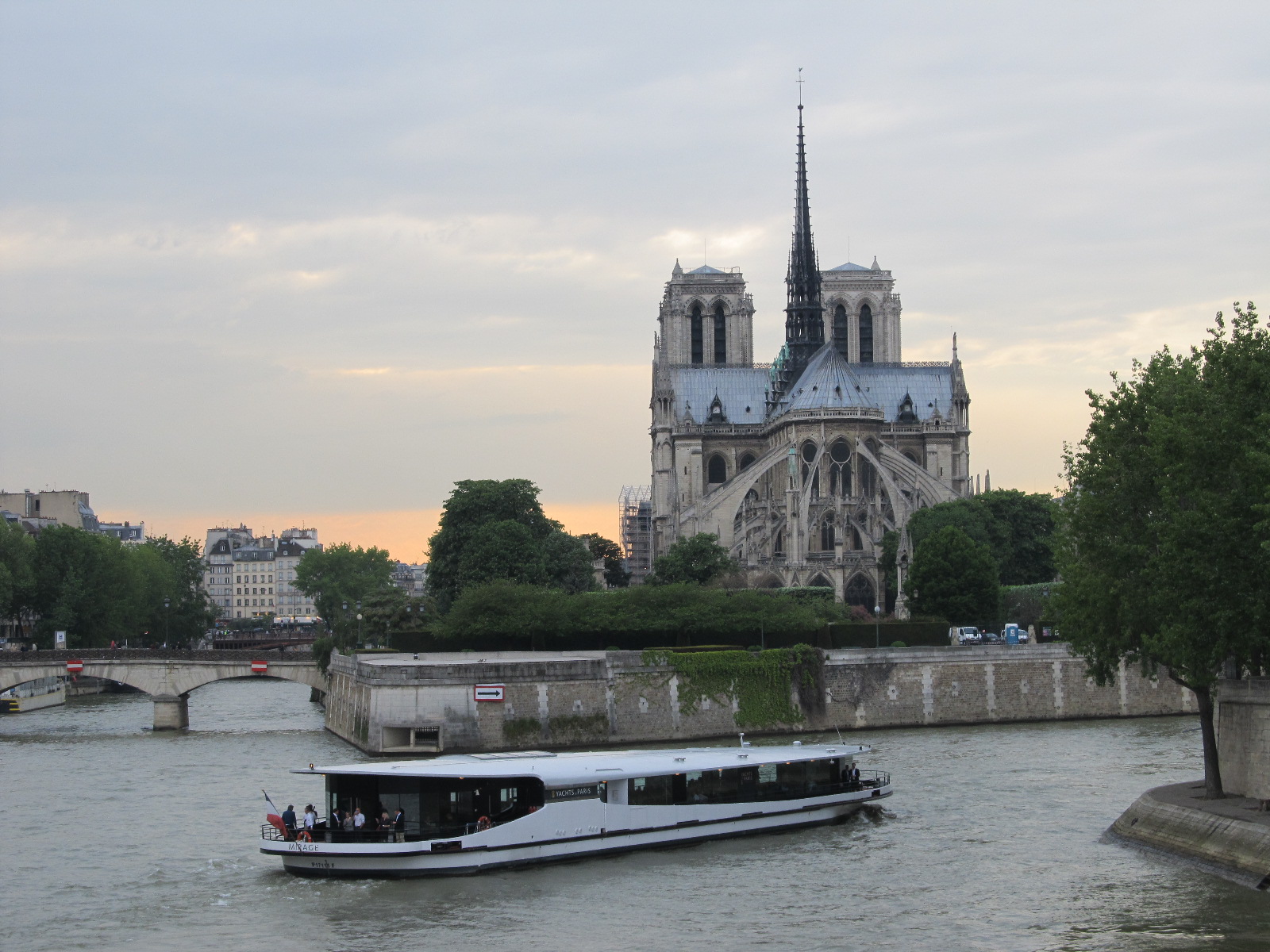 3) Paris
Paris is the ideal destination for gourmands, art and fashion addicts, the architecture lover and the die-hard romantic.
What to do in Paris on a budget
Stuck for things to do in the city of love and not feeling inspired to look at a million pieces of art? You can see and do a lot with only 100 Euros and 48 hours in Paris as I desribe in this post. You can visit the courtyard where Joyce finished writing Ulysees, visit a street where Hemingway frequented when writing his unforgettable A Moveable Feast, sip a coffee at Café Flore, favourite of Jean Paul Sartre and Simon de Beauvoir and eat and drink to your heart's content.
Where to stay in Paris on a budget
As one of the most expensive cities in the world, Paris may appear to be out of reach to many but the city does boast of an array of budget friendly accommodation options to choose from, from hostels to cheaper hotels costing as little as €23 per night. Do check out this article on 6 of the Best Budget Places to Stay in Paris.
How to get there to Paris on a budget
Booking in advance, you can get fares as low as £58 return from London to Paris with Eurostar. Coming from New York, via Skyscanner I can see a round trip with Norwegian coming in at around $500 (€440) in October (12-26th)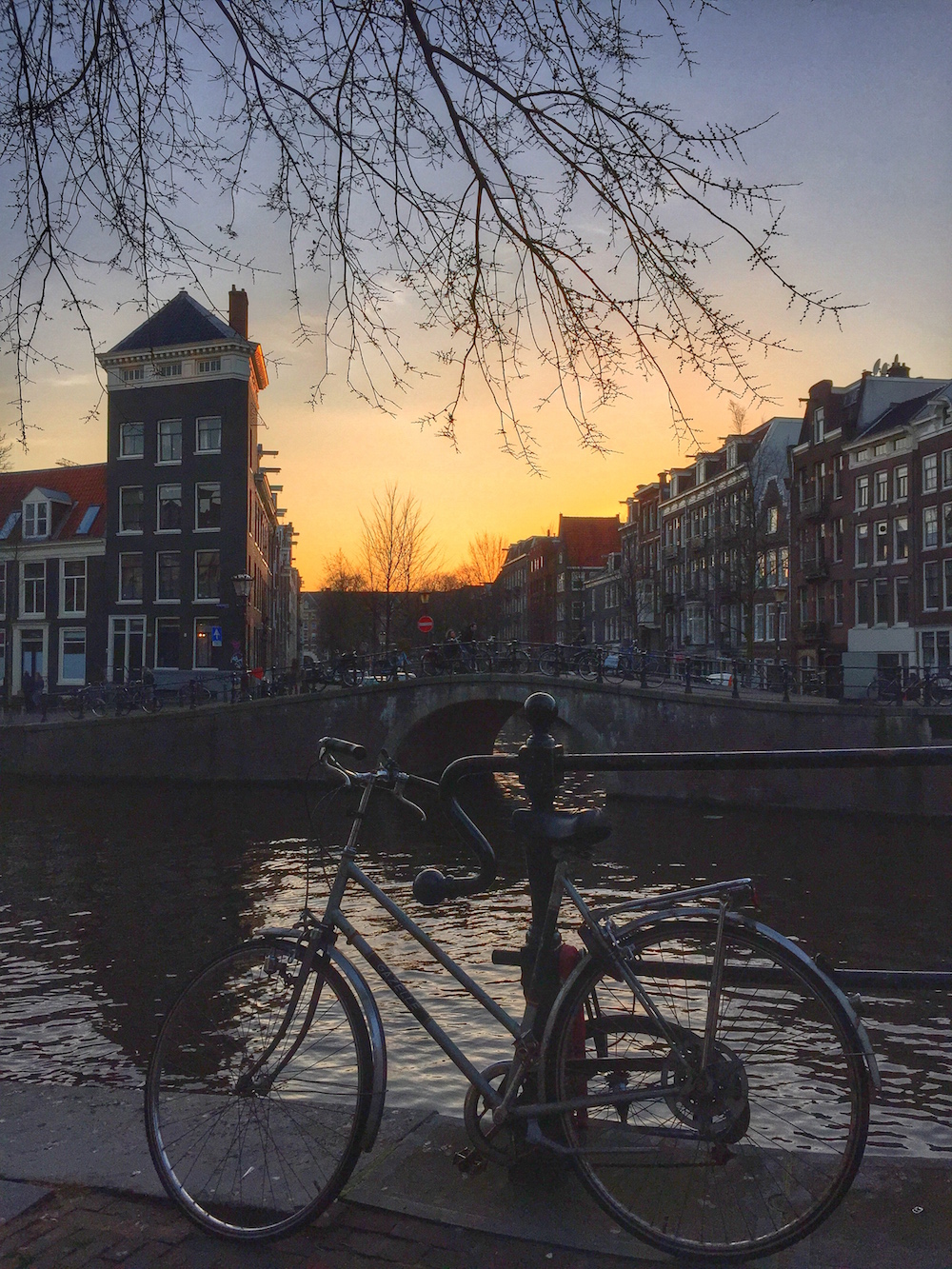 4) Amsterdam
Amsterdam is the ideal destination for the Dutch art aficionado, the coffee connoisseur and the person who likes to roam along canal-lined streets in search of clues to lost history.
What to do in Amsterdam on a budget
Amsterdam is a city that is inextricably connected to the genius that was Vincent van Gogh. From the houses that he inhabited, to the places he often visited, like the house of his beloved widowed cousin Kee-Vos Stricker, everywhere, permeates the heart and soul of his tormented genius. View a few of his most celebrated works at the Van Gogh Museum. For tips on what to see and do here see this post and for an idea of yummy cheap eats in Amsterdam see here.
Where to stay in Amsterdam on a budget
For an idea of good places to stay in Amsterdam on a budget do visit my guide to best budget places to stay in Amsterdam & the 10 best hostels hotels in Amsterdam
How to get to Amsterdam on a budget
You can reach Amsterdam via a number of ways from London. Choose the new Eurostar service from as little as £49 one way or if you are on a tight budget, choose Ouibus.com from London with fares as low as €19 ( Journey time of 10 1/2 hours) or fly from Gatwick and other London airports with easyJet for as little as £19 one way.
5) Copenhagen
Copenhagen is the city for the appreciator of design and modernity.
What to do in Copenhagen on a budget
To enjoy your Copenhagen trip to the max, consider the following options: an idyllic canal-cruise to take in the major sights of the city, 14000 years of Danish history packed into one museum- National Museum of Denmark, the best smørrebrød or open-faced sandwiches in town (read egg, shrimp and caviar, potato with a dollop of mayonnaise and fried onions on top) or a day of relaxation at the half-dozen public baths in town.
Checkout my recent guide to Copenhagen on a budget for families.
Where to stay in Copenhagen on a budget
Generator Hostel, Copenhagen is a good place to call your base when touring the city. The Generator hostel benefits from a superb central location in Kongens Nytorv the main square, just a few hundred yards away from the metro station. You have the choice of privates, 6-8 bed dorms and also girls-only dorms so the hostel caters really well to both to the needs of female solo travellers, couples and larger groups. To read a full review see here.
How to get to Copenhagen on a budget
Again from London, currently there are great fares of just €19 one way with Ryanair to Copenhagen. easyJet is another good budget option. Check again with Skyscanner for the best options.
6) Berlin
Berlin is the city for the curious traveler, curious to discover change, to find the old, mixed with the new. Berlin is for the history enthusiast, the solo traveler, the cool, cultured intellectual searching for the answers to the whys and wherefores of life.
What to do in Berlin on a budget
Berlin is a city with the most tumultuous history. The Berlin Wall stands as an implacable reminder of all that this city has faced in its grim dark history. A city of great modernity and age-old history. There is something for everyone to see and do- from the hipster to the historian. Here is a post on how much it costs to visit Berlin, a cheap eats guide to eating well in Berlin and also a guide to 15 Free Things to Do in Berlin. The list includes hanging out in a public park which was a former airfield, hunting for vintage treasures at local flea markets, visiting the Deutsche Guggenheim on their free Mondays and also chamber concerts and walking tours aplenty.
Where to stay in Berlin on a budget
Check out this list of the 6 Best Budget Places to stay in Berlin. Also check out this 48 Hour Guide to Berlin.
How to get there to Berlin on a budget
Ryanair, easyJet and Eurowings (via Heathrow) all fly to Berlin and booking in advance you can get fares around the £30/€35 mark one way. By train, you can get fares for as little as €49 from London with a journey time of around 10 1/2 hours booking via Voyages SNCF.
7) Rome
Rome is the city for the lover of outdoor art, millennia of history, the lover of gelato, the walker, the wanderer and the seeker of beauty around every single corner.
What to do in Rome on a budget
Rome is unbelievably crowded in the summer. Consider visiting in the early spring or late, late summer. Whether you are enjoying your Roman holiday at the peak of summer, the depths of winter or the off-peak season, consider exploring this article: How to get rich in Rome at just 11 am to enjoy the secret delights of the Sistine Chapel before the crowds get in. Want to know all the insider tips to eating in Rome like a Roman? This post on 16 Delicious Dishes Known Only to Locals should get your mouth-watering. Also consider this guide to Cheap Eats in Rome.
Where to stay in Rome on a budget
Checkout my guide to the 5 best budget places to stay in Rome. Consider making the Beehive Hotel and Hostel your home away from home when in Rome. Here is an in depth review.
How to get to Rome on a budget
Flying on the 18th May, I can see flights from London Gatwick to Rome for as little as £34 one way.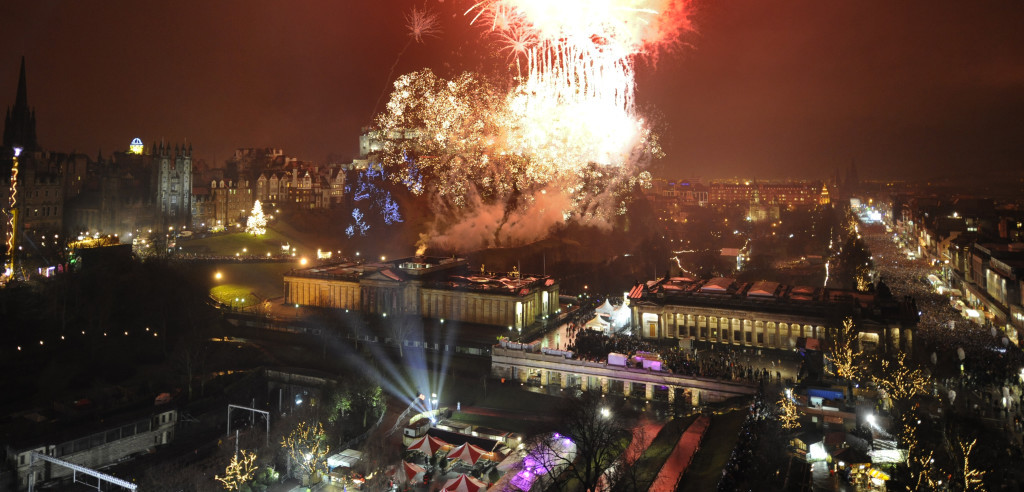 8) Edinburgh
Edinburgh is the city for the person who likes to walk and explore town, be it the local pubs with free-flowing beer on tap, the cobblestone paths that wind up to ancient castles, hidden nooks and alleys that whisper the secrets of Edinburgh's checquered past, second hand bookshops which smell of that unique old book smell and fish and chip shops that lure customers with the novelty of fried haggis.
What to do in Edinburgh on a budget
Consider taking a self guided walking tour of Edinburgh to take in 50 of the unmissable stops of the city. On the list are the best pubs in Edinburgh, the best museums and the best secret walk of Edinburgh known to only a few.
Where to stay in Edinburgh on a budget
Check out this post on 12 Budget Places to Stay in Edinburgh. There's a lot to choose from.
9) Bologna
Bologna is a city to lose oneself in, a city uncluttered with tourists, a revelation at every street corner. The city for the person who loves to eat, and who appreciates the slower rhythm of life.
What to do in Bologna on a budget
48 Hours in Bologna with 200 Euros is a piece that should enable you to enjoy the delights of Bologna on a budget. Welcome to Bologna, 'La Grassa'…the 'fat one.'
Ease a few notches on the belt.  Plus bring good walking shoes please. Not only to save money but your waistline too.
Where to stay in Bologna on a budget
There are a few but decently priced budget options in Bologna. Accommodation will be one of your biggest expenses in Bologna. Unless you wish to stay at the hostel that is 6 km out of the centre, which ruins the fun of experiencing this city.
Albergo Centrale ( Via della zecca 2 ) just a few minutes walk from Piazza Maggiore is an excellent priced budget option with a good location, cracking buffet breakfast, nice interior decor and clean and comfortable bedrooms.
How to get to Bologna 
From London there are a number of low-cost flight options to fly to Bologna with Ryanair and easyJet. Again, check with Skyscanner for the best prices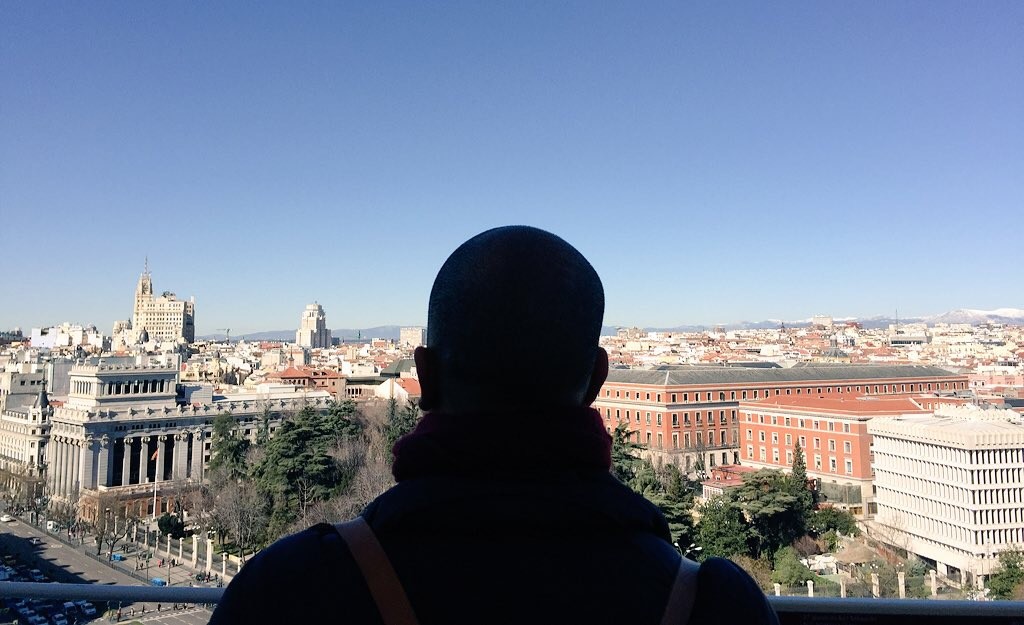 10) Madrid
Madrid is for the tapas enthusiast, the admirer of beautiful architecture, the appreciator of regal squares, the people watcher, the lover of art and culture.
What to do:
What would you do with 139 pounds in the city of Madrid? How much could you stretch that money to satisfy your every whim and fancy? The Budgettraveller tried to answer this question on behalf of Expedia and to read about the detailed report see here. Embark on a food tour, visit the world famous Thyssen-Bornemisza Museum with delights from Munch, Van Gogh, Monet, Picasso, Dali, Whistler, Tintoretto, to Hopper and Roy Lichtenstein, panoramic views of the city at the Palacio de Cibeles, dinner and cocktails, jazz music, a tapas crawl- what more could you want? Find a guide to cheap eats in Madrid here.
Where to stay:
Madrid has some attractive hostelry options that will suit the budget. These range from rooms in the attractive design hostel, U Hostels, with a bit of an offbeat location but conveniently located next to a metro station. Also try the Room 007 Hostel in Chueca for a more central base.
How to get there
Plenty of cheap low cost flight options from London to Madrid- Ryanair, Norwegian, easyJet all fly t Madrid. Train is too expensive and forget the idea of going by coach.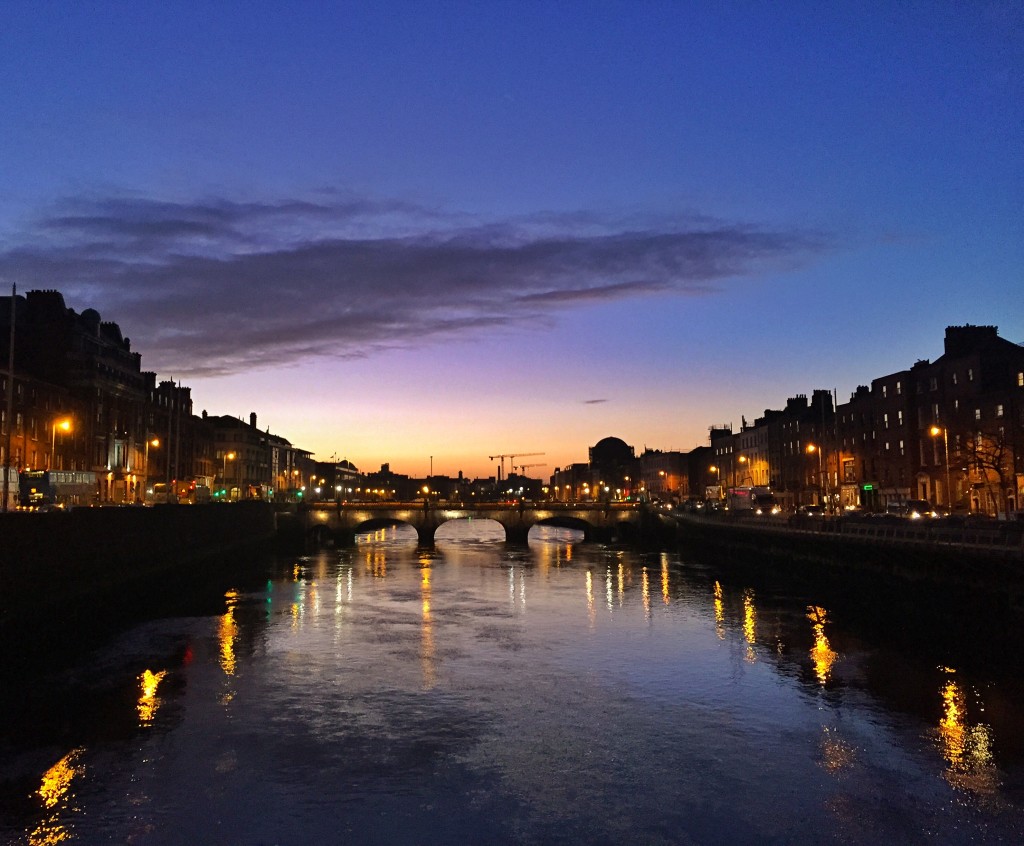 11) Dublin
Dublin is the city for the literature lover, the drinker of Guinness, the folk music fanatic, the library lover and the history lover with a penchant for Irish nationalist history.
What to do:
Check out this Dublin for just 139 pounds in this guide I put together. There is lots to explore, from seeping yourself in the history of Trinity College and its magnificent library, going to world famous pubs featuring acclaimed folk musicians, probing the culinary palate of the Dubliners and reliving the turbulent nationalist history of the country in places of historic interest.
Where to stay:
The post Best Luxury Hostels of Europe will give you an idea of attractive budget options to stay in while visiting the city.
How to get there
Dublin is well served by Ryanair , Aer Lingus and many other lowcost airline carriers. Plenty of flights a day from London and other UK cities so fares are always pretty decent.
Flying from the States, looking at Skyscanner currently I can see flights as cheap as €234 one way from Boston to Dublin on the 21st June-bargain!
Whatever the weather, echoing the words of Keats, make that weekend getaway more delightful than years and years of commonplace living.