Berlin is one of the best cities in Europe for food. Despite the soaring price of accommodation, you can still enjoy Berlin on a budget. In this post, I have summarised the best cheap eats in Berlin.
1. Best falafel rolls in Berlin: Try Sahara Imbiss
Prepared with fresh ingredients, Sudanische takeaway, Sahara Imbiss, is one of my favourite Berlin cheap eats since 2010. Encased in a freshly toasted pita bed roll, with a choice of fillings ranging from their delicious falafel made on the premises to halloumi, kofta, chicken or fohl beans, all topped up with their signature peanut sauce. For €3, it is a steal. Don't leave Berlin without eating here.
We dined in their outlet near Treptower Park in Neukolln but they also have 3 separate outlets in Kreuzberg and one in Schöneberg. Checkout their website for more details.
Staying on the topic of sandwiches you can get a haloumi wrap for as cheap as €1.50 at Al Andalos in Neukolln.
2. Best Currywurst in Berlin: Curry 61
If you are coming to Berlin, you can't leave without having the city's iconic dish, the Currywurst. It's basically a diced up classic german wurst with a lot of ketchup and dollops of curry powder on top – might not sound too appetising but it's tasty. One of the decent places to try is CurryMitte on Torstrasse (perfect if you are going to Pawn Dot Com) or Curry 61 in Hackescher Markt (Curry 61 also have a decent vegan version).
3. Rosa Caleta
If we're talking value rather than cheap I'd suggest Rosa Caleta in Kreuzberg . It's not the cheapest food in the city but the value is phenomenal when you consider that the chef is coming up with one of a kind inventive Jamaican fusion eats on an ever-changing menu and the owner flies to London bimonthly just to get authentic ingredients. Appetizers start at €6 and mains start at €15. You can't have a bad meal there!
4. Best Banh Mi in Berlin: Try ROLLS Asian Street Food.
I'm also a huge fan of the Vietnamese sandwich -"bánh mì" : A product of French colonialism in Indochina, this sandwich mixes ingredients from the French like their crispy fresh baguettes, pâté, jalapeño and mixes them with native Vietnamese ingredients such as coriander, cucumber, and pickled carrots and daikon (đồ chua). For me, for taste and flavour this is the best sandwich in the world.
My favourite places to eat Banh Mi in Berlin is ROLLS Asian Street Food ( Prenzlauer Allee 176) in Prenzlauer Berg. I still love the Banh Mi at Co Co Banh Mi Deli just off Rozenthaler Platz (Rosenthaler Str. 2) but it has lost its edge in recent years. I have also heard wonderful things about Saveur de Banh Mi so give that place a try.
5. The best sandwich in Berlin? Try the köfte sandwiches at Izmir and Kral Kavurma Kofte
Talking about sandwiches, given that the city is also home to the biggest Turkish community outside Turkey, this is a great place to try authentic Turkish food. Reputed to be the home of the doner sandwich, I have to admit that I'm not a fan of the humble doner. It's too greasy for me and I'm also never quite sure what layers of lies in that nondescript rotating wheel of frozen mystery meat. However I do recommend trying a köfte sandwich. Made from Turkey's beloved meatballs, sandwich between freshly oven roasted rolls with a dressing of delicious herb sauce. The place to try a Köfte Sandwiches is İzmir köftecisi Restaurant near the colourful square of Kottbusser Tor. The baguette is crispy and fantastic, meat well seasoned and delicious and the pickles, parsley on top perfectly blends with the meat. Wash it down with an Ayran- total cost is around €6! They also do a fabulous halloumi sandwich so keep that in mind.
I recently tried the köfte sandwiche at Kral Kavurma Kofte and was blown away by the quality of the baguette, meat-smoky and delicious and also fillings-onions, salad and sauce blends perfectly with the meat. Price: €6
6. Santa Maria (Mexican) in Oranienstraße 170
Cost: A plate + Margarita: 13- 16 €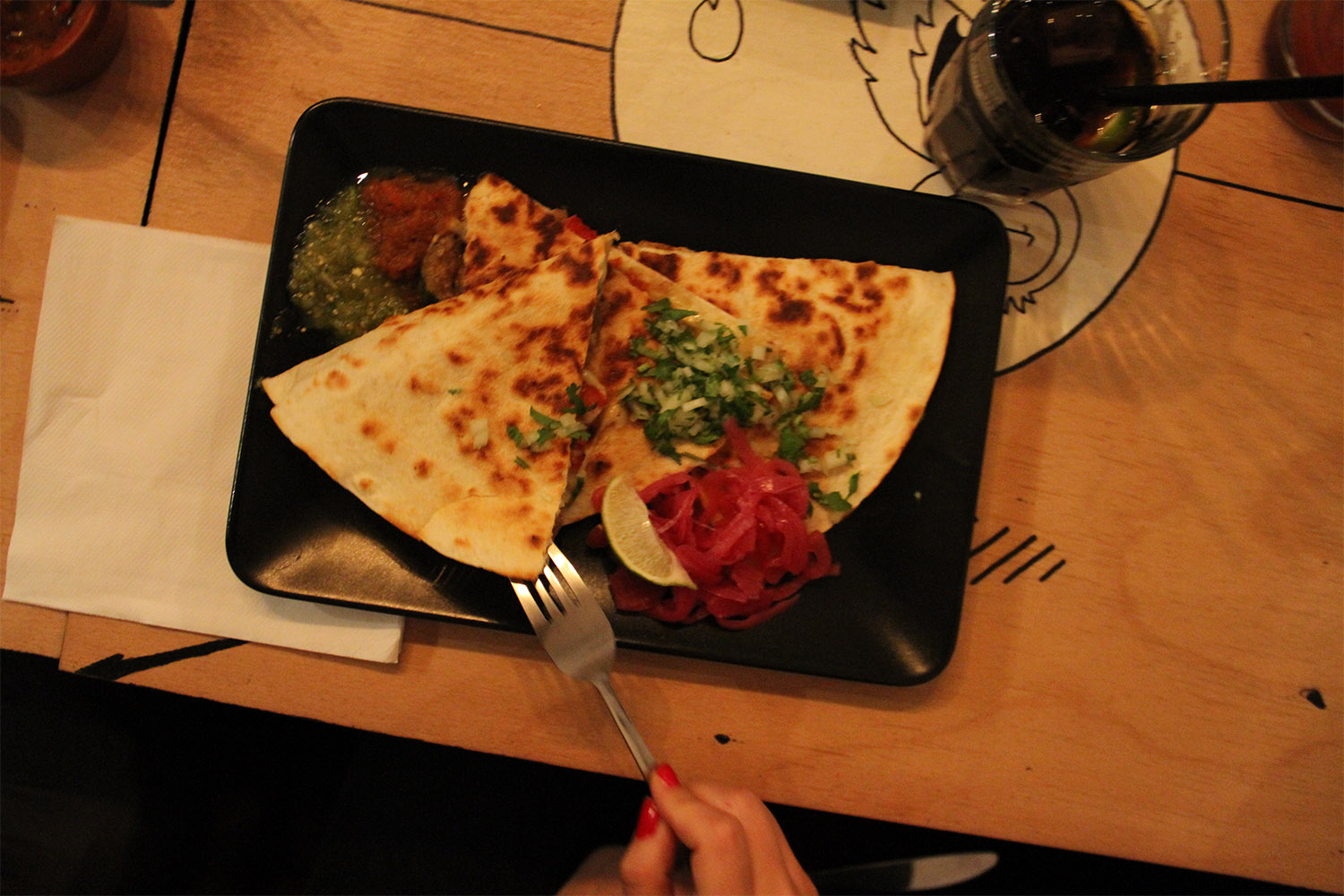 I didn't know I liked Burrito until a friend invited me to try the "Puerco Especial" at Santa Maria. Not only is the food great, but the ambiance is also amazing. If you accompany your dish with one of their margaritas, you'll have an even greater experience. The drinks are on top of the game. There are also lots of choices of dishes for vegetarians and gluten intolerants. Sometimes, you might have to wait 30 minutes to get a table. If that is the case, I recommend you to either take a margarita, or go to one of the nice bars across the street.
7.The Bird in 5 Falkplatz (Burger)
Cost: A burger + some drinks: 13- 20€
The bird has tasty American Burgers, and the service is good compared to Berlin standards. It is one of the places you bring your friends to make sure they'll have a great experience, while visiting Berlin. Ambiance is loud but super nice.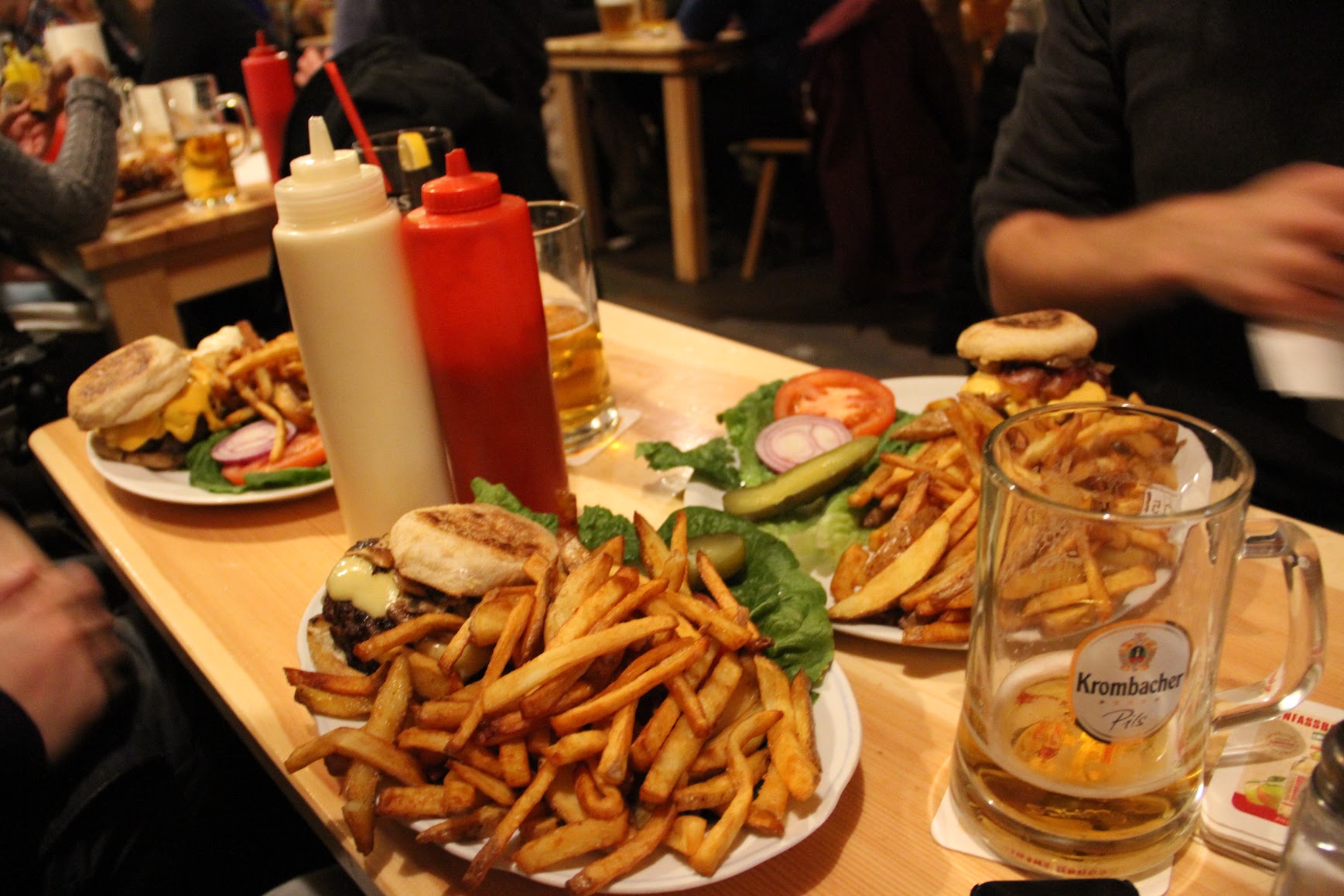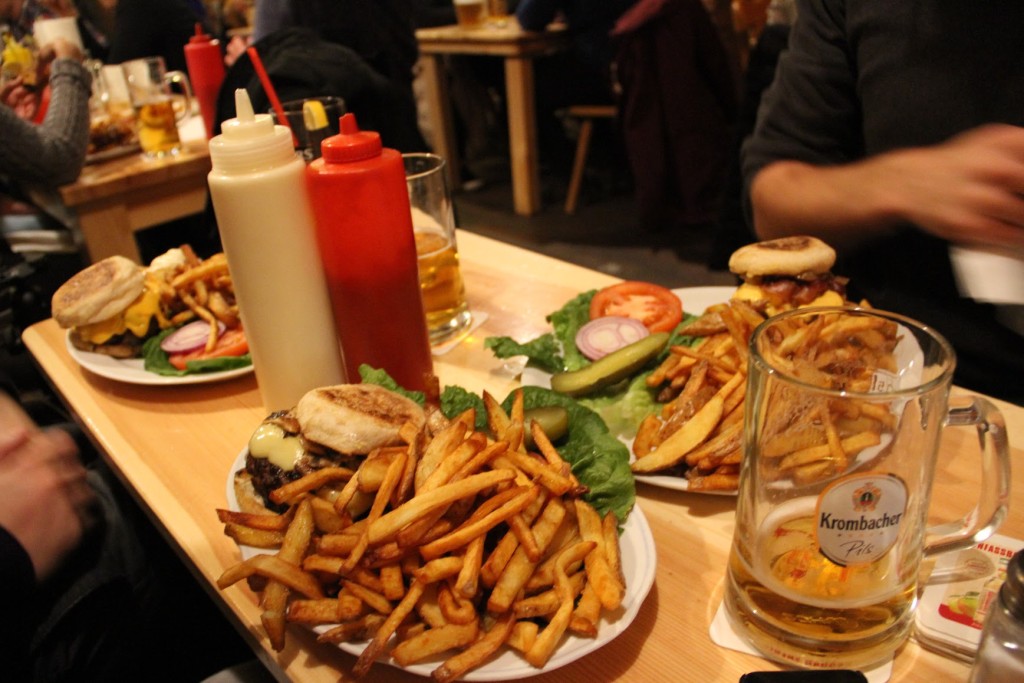 The dishes are pretty massive, so I recommend saving your appetite. It might also be a good idea to reserve a table as the place is often full. And please avoid the Napalm wings (you'll regret it).
8. Henne (Chicken- traditional German) – Leuschnerdamm 25
If you love chicken, this place is probably going to serve one of the best chickens you've had. This traditional German restaurant has existed for over 100 years, and they've been using the same chicken recipe for over 100 years. Their chicken recipe is a well-kept secret (I tried to get it, but I quickly understood it was their secret).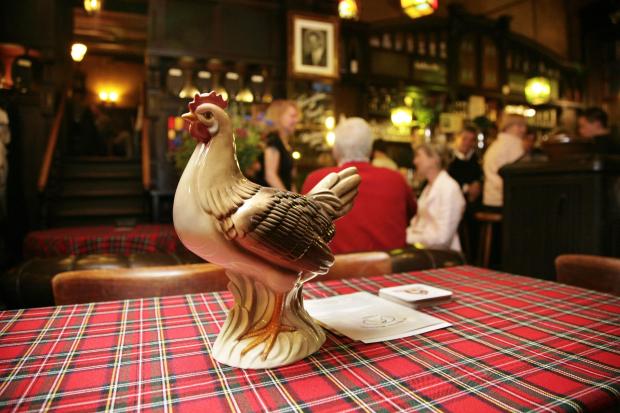 Before you go, you should know that they only serve one main dish, and that is their chicken. They also have some side dishes such a potato salad, cabbage salad and German sausages.
For beer lovers, they have great German beer (they also have good snaps). An absolute must go if you want to eat great traditional and great chicken.
I recommend to reserve a table as well, as this place is often full. You can check out more here.
9. Cafe Engelberg, Oderberger Str. 21, 10435 Berlin
Healthy and homemade food with a touch of French elegance. Cost: Breakfast: 6-12€, Lunch: 10-16€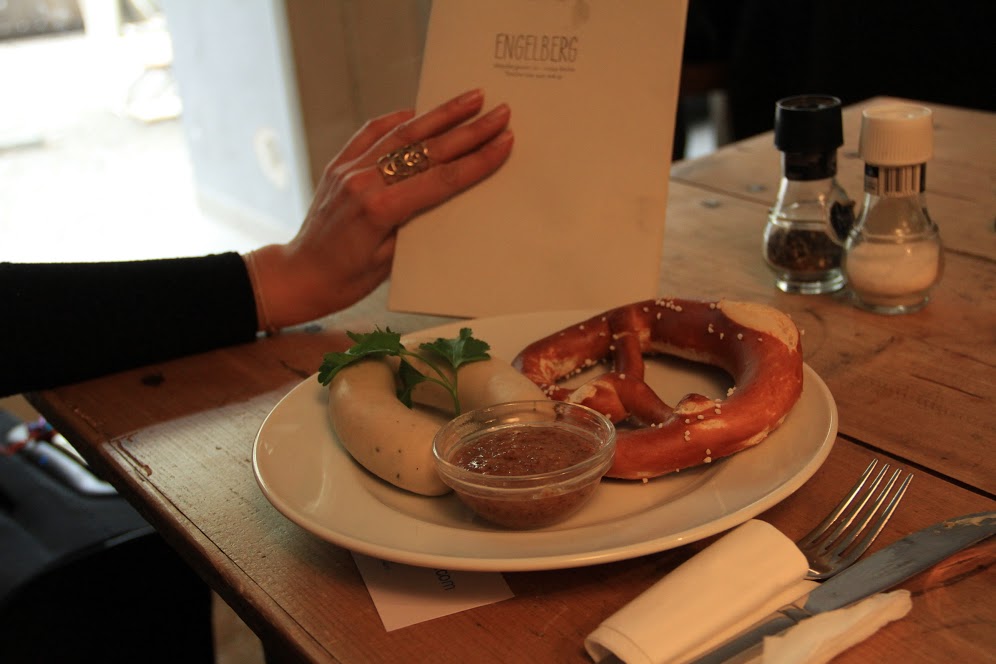 Cafe Engelberg is in a very nice area, and the atmosphere is super relaxing. It is a lovely Scandic decorated café where they serve tasty homemade food with fresh local products. Last time I was over for lunch, they'd just gotten their regional eggs delivered. You should try them out for a healthy and tasty breakfast/ lunch. I was also impressed by the French touch on their dishes. If you're in Berlin on a Sunday, also try out their brunch. There is so much yummy stuff to try out. I also loved their hot chocolate and their apple crumble.
10. Vietnam village – Vietnamese- Oderberger Straße 7
Cost: Lunch/dinner with starter: 10-16€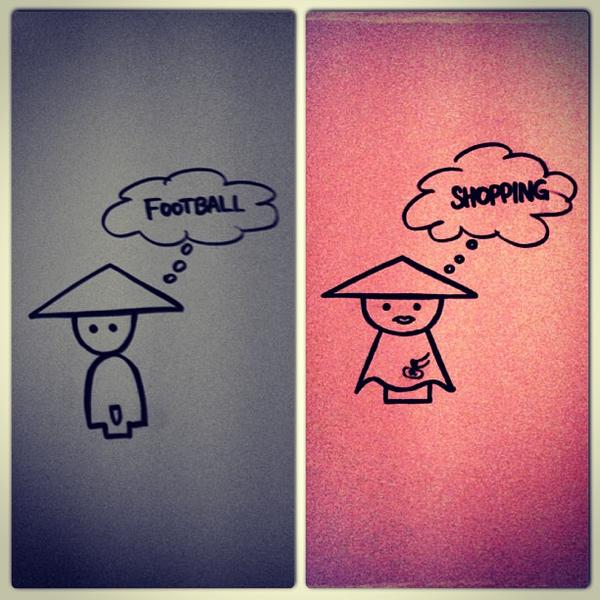 There are many good Vietnamese restaurants in Berlin. This unpretentious little restaurant is one of them. And it will seduce you with service, great quality of food and low prices. It's on the same street as Cafe Engelberg. During summer, this place is exposed to the sun all day long, due to its orientation. The street terrasse is an amazing place to hang out on warm summer days.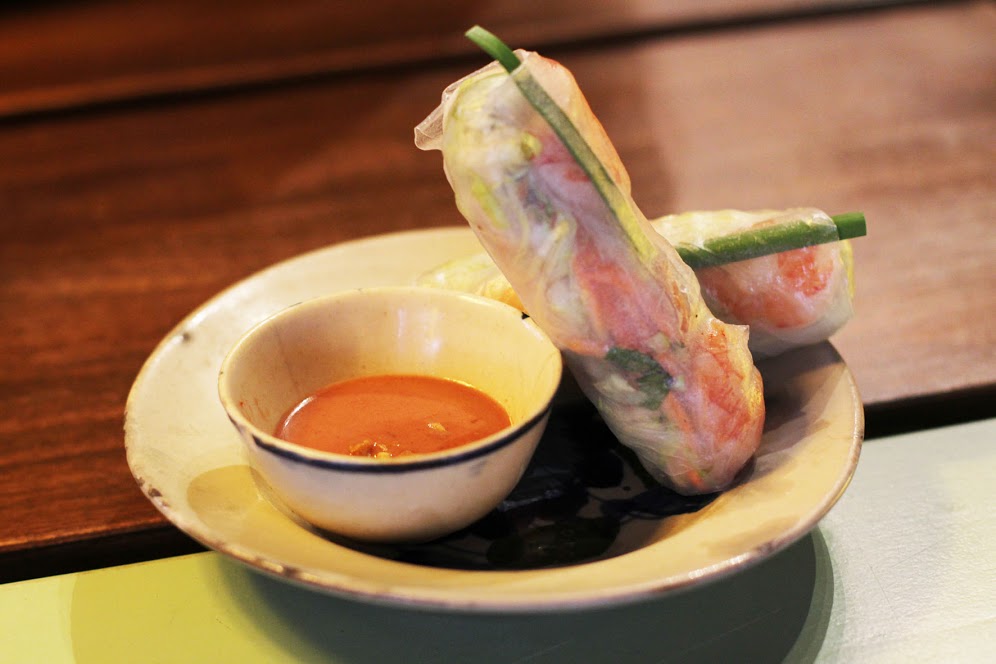 They serve great homemade spring rolls and have a tasty crispy cream duck served with vegetables and rice. There are also lots of tasty vegetarian options. I always take my vegetarian friends there as I know they won't be disappointed. I also recommend their fresh mango lassi.