I met Paul in Madeira this summer. We bonded over our common passion for good food and entrepreneurship. He runs Cupidious.com , a dating and relationship blog and is based in Berlin. I've had a few requests for a cheap eats guide to Berlin so I was v.happy when he kindly obliged to write the guide for the blog. Hope these tips help. Feedback is always welcomed. Please do share some of your own tips and suggestions in the comments section below. Plus if you are planning a trip to Berlin, checkout Dan and Audrey aka Uncornered Market's excellent guide to cheap eats in Berlin under 10 euros  my brand new self guided free walking tour of Berlin,  48 Hour Guide to Berlin and also have a look at my 6 best places to stay in Berlin 15 Free Things to do in Berlin ,10 Cool things to do in Berlin on a budget, 10 Movies that inspired me to visit Berlin, How to hack to Berlin Transport System &  6 free iPhone apps for exploring Berlin
---
Berlin is one of the best cities in Europe. One of the things that make Berlin great, except great people, is that there are full of great restaurants in Berlin that don't cost much.
In this list, I've summarized five of our favorites for budget travellers. You'll find restaurants for every taste.
Santa Maria (Mexican) in Oranienstraße 170 
Cost: A plate + Marguarita: 13- 16 €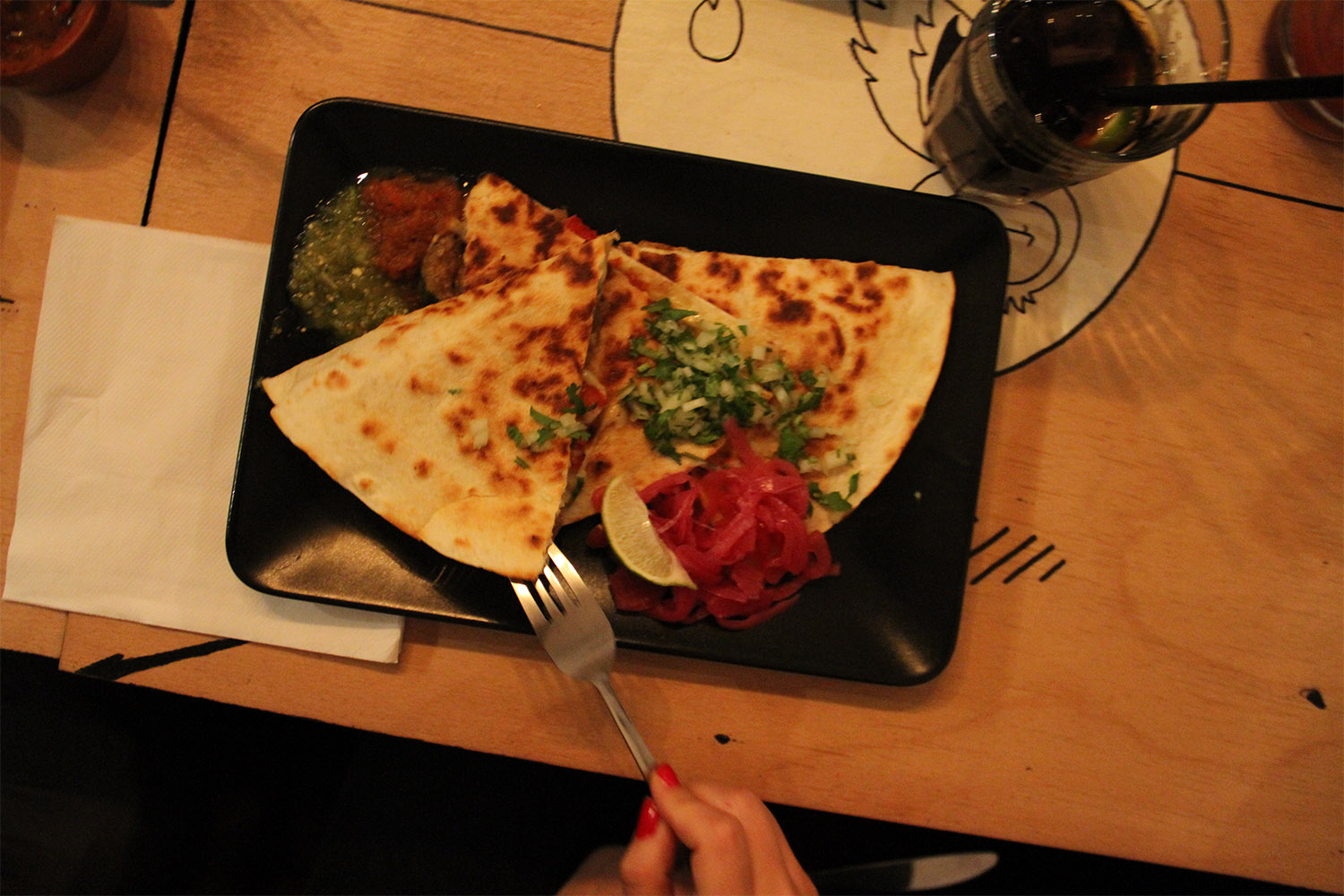 I didn't know I liked Burrito until a friend invited me to try the "Puerco Especial" at Santa Maria. Not only is the food great, but the ambiance is also amazing. If you accompany your dish with one of their margaritas, you'll have an even greater experience. The drinks are on top of the game. There are also lots of choices of dishes for vegetarians and gluten intolerants. Sometimes, you might have to wait 30 minutes to get a table. If that is the case, I recommend you to either take a margarita, or go to one of the nice bars across the street.
2.The Bird in 5 Falkplatz (Burger)  
Cost: A burger + some drinks: 13- 20€
The bird has tasty American Burgers, and the service is good compared to Berlin standards. It is one of the places you bring your friends to make sure they'll have a great experience, while visiting Berlin. Ambiance is loud but super nice.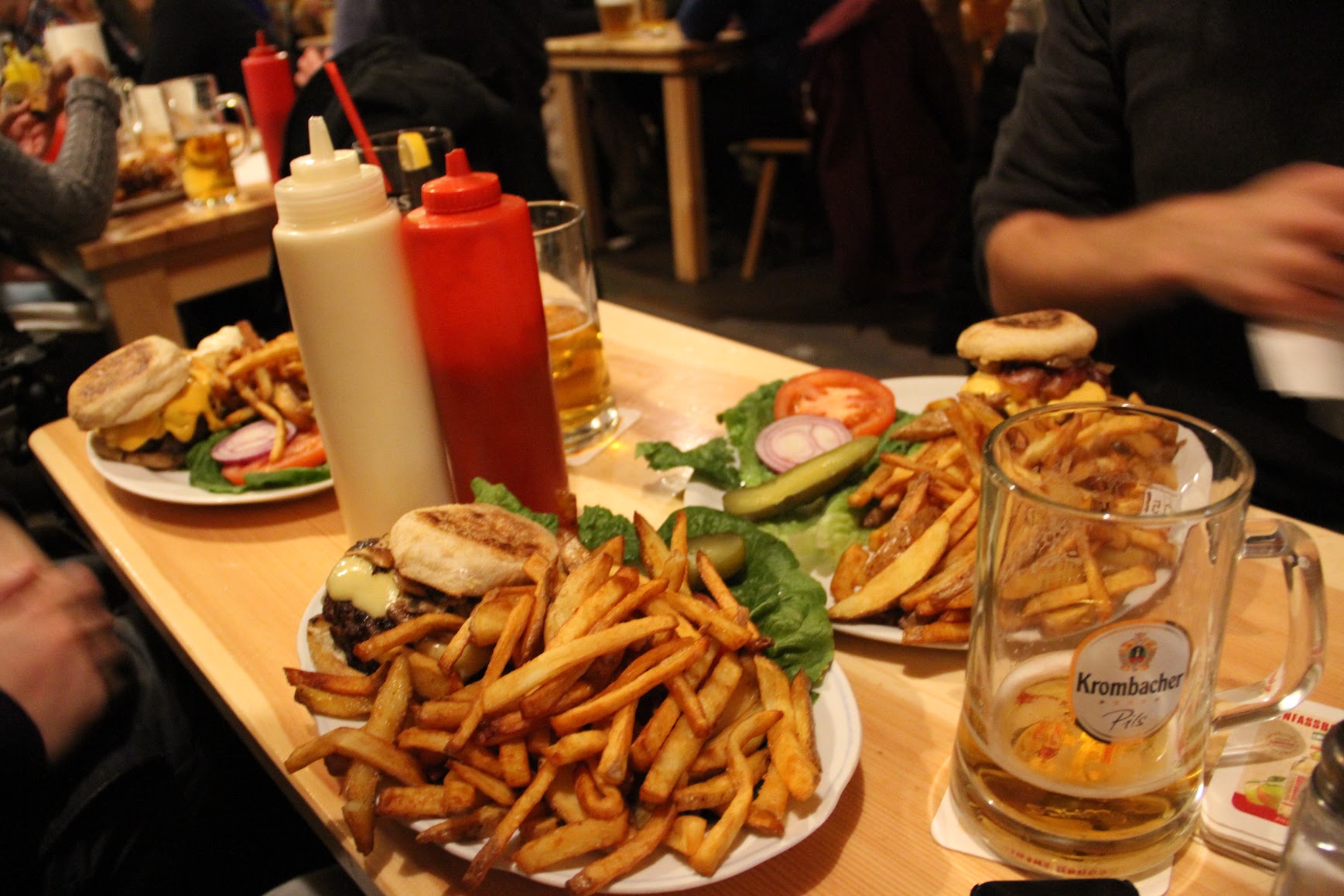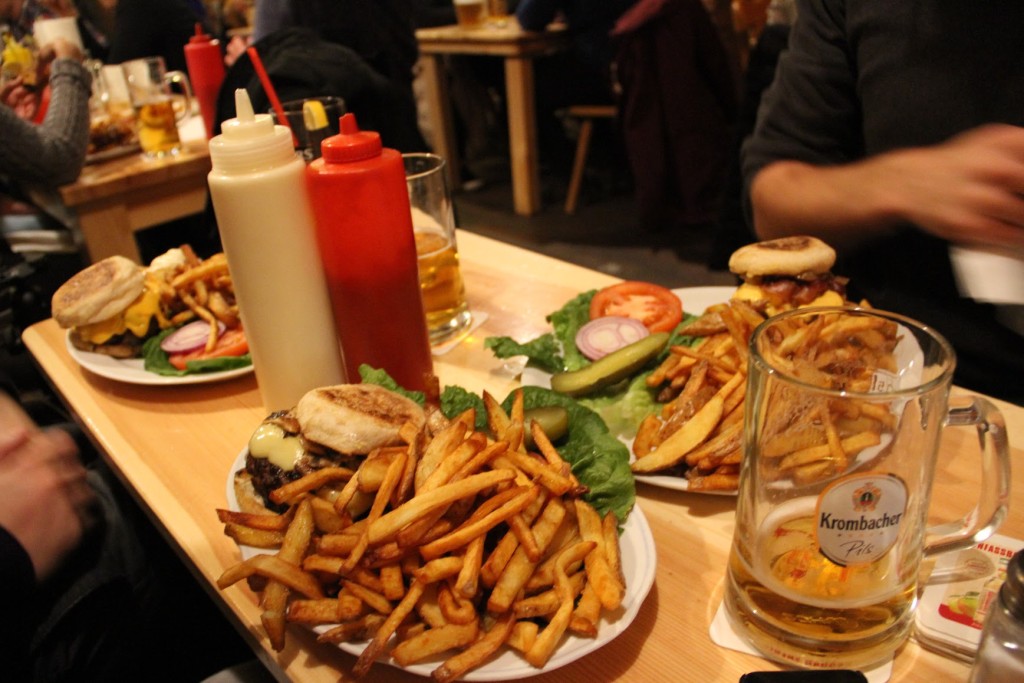 The dishes are pretty massive, so I recommend saving your appetite. It might also be a good idea to reserve a table as the place is often full. And please avoid the Napalm wings (you'll regret it).
Henne (Chicken- traditional German) – Leuschnerdamm 25
If you love chicken, this place is probably going to serve one of the best chickens you've had. This traditional German restaurant has existed for over 100 years, and they've been using the same chicken recipe for over 100 years. Their chicken recipe is a well-kept secret (I tried to get it, but I quickly understood it was  their secret).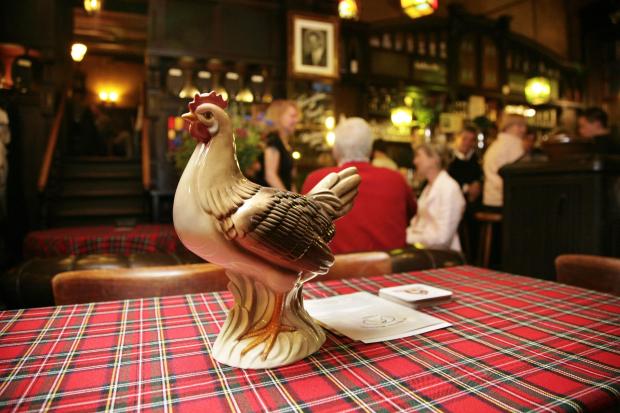 Before you go, you should know that they only serve one main dish, and that is their chicken. They also have some side dishes such a potato salad, cabbage salad and German sausages.
For beer lovers, they have great German beer (they also have good snaps). An absolute must go if you want to eat great traditional and great chicken.
I recommend to reserve a table as well, as this place is often full. You can check out more here.
Cafe Engelberg, Oderberger Str. 21, 10435 Berlin
Healthy and homemade food with a touch of French elegance. Cost: Breakfast: 6-12€, Lunch: 10-16€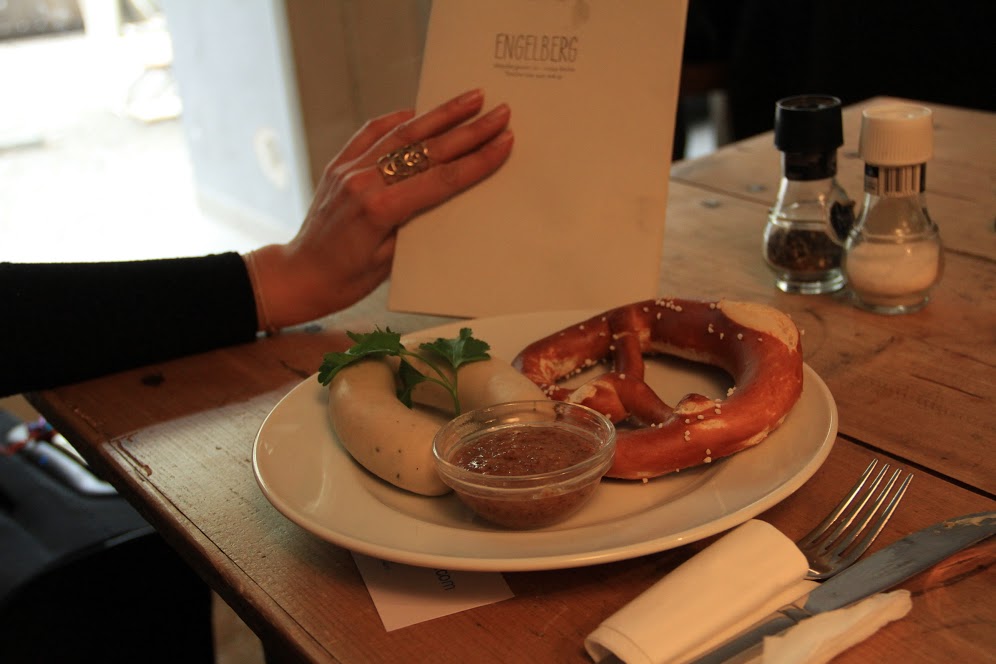 Cafe Engelberg is in a very nice area, and the atmosphere is super relaxing. It is a lovely Scandic decorated café where they serve tasty homemade food with fresh local products. Last time I was over for lunch, they'd just gotten their regional eggs delivered. You should try them out for a healthy and tasty breakfast/ lunch. I was also impressed by the French touch on their dishes. If you're in Berlin on a Sunday, also try out their brunch. There is so much yummy stuff to try out. I also loved their hot chocolate and their apple crumble.
Vietnam village – Vietnamese- Oderberger Straße 7
Cost: Lunch/dinner with starter: 10-16€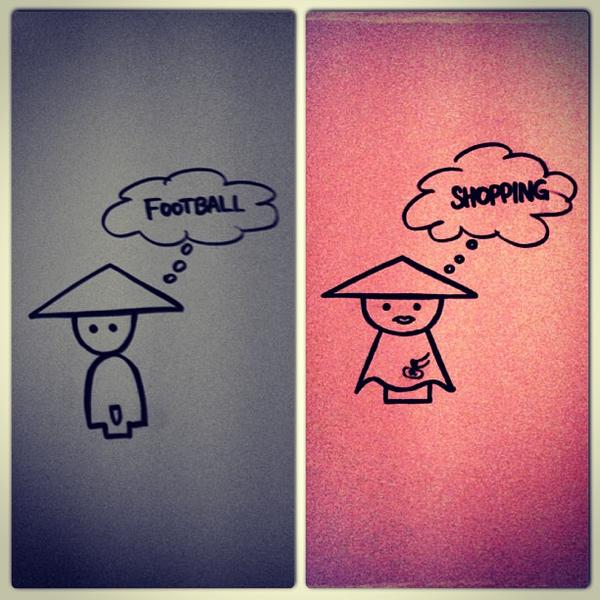 There are many good Vietnamese restaurants in Berlin. This unpretentious little restaurant is one of them. And it will seduce you with service, great quality of food and low prices. It's on the same street as Cafe Engelberg. During summer, this place is exposed to the sun all day long, due to its orientation. The street terrasse is an amazing place to hang out on warm summer days.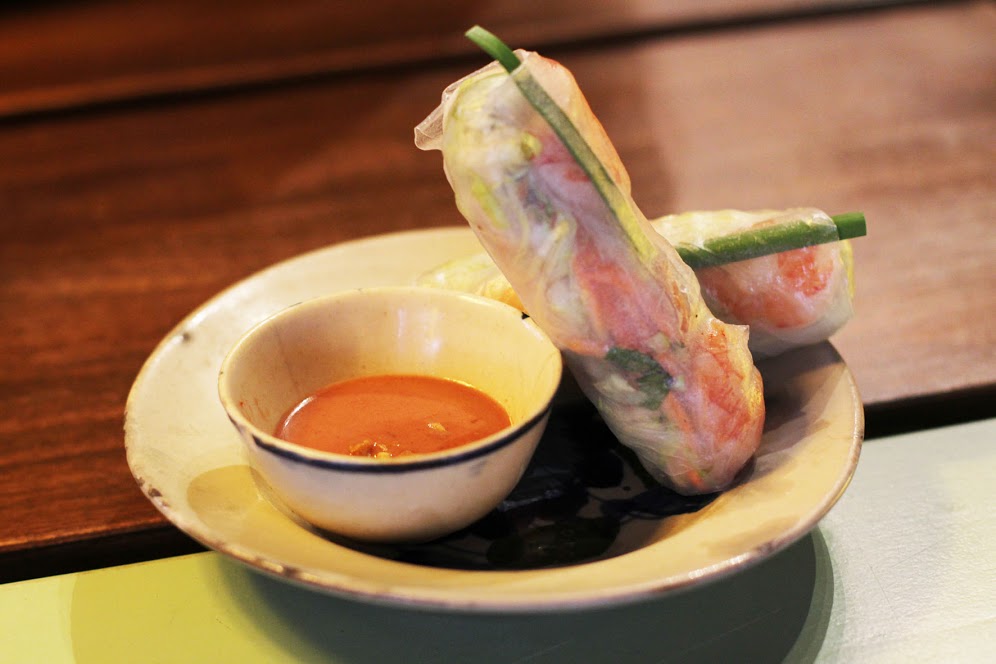 They serve great homemade spring rolls and have a tasty crispy cream duck served with vegetables and rice. There are also lots of tasty vegetarian options. I always take my vegetarian friends there as I know they won't be disappointed. I also recommend their fresh mango lassi.