Earlier this summer, Sofia Vasconcelos visited Copenhagen with her family. Given the city's image as an expensive destination, her challenge was to see if she could visit the city on a budget. Here's her account and guide to Copenhagen on a budget for families. Also checkout our new guide to the best cheap hostels and hotels in Copenhagen.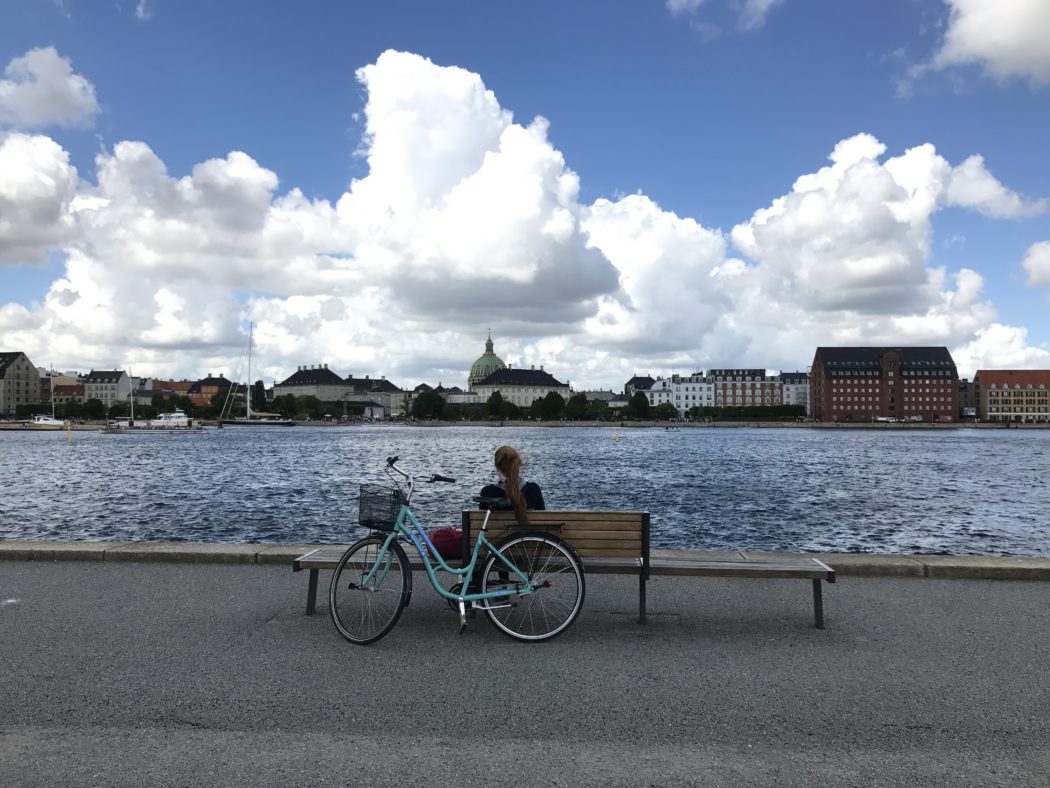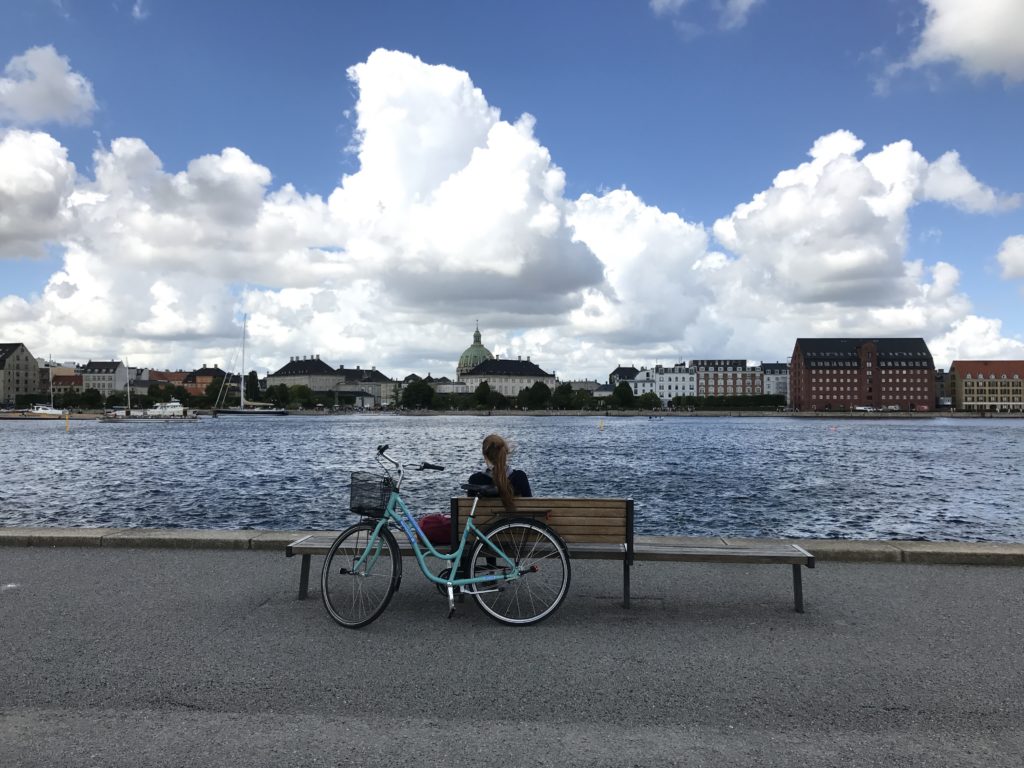 If you're a family on a budget like me, the first thing that crosses your mind is that Denmark is an expensive destination. The honest truth is that it is expensive, not 'Oslo expensive', yet Copenhagen is the "kind of girl" you have to meet anyway, no matter what is the cost.
Rumour has it that she stands out from the crowd for being vibrant, interesting and happy. So you meet her with the hope to fulfil your utmost desire for the best experience ever.
Last year I wrote a family guide to the city of Aarhus Aalborg, Skagen and Billund, the capital of Lego. Copenhagen was the missing piece in the puzzle.
This post will cover how to get around, where to stay, what to see/do and eat as a family on a budget.
Read on and decide for yourself if it's worth it or not.
Getting around Copenhagen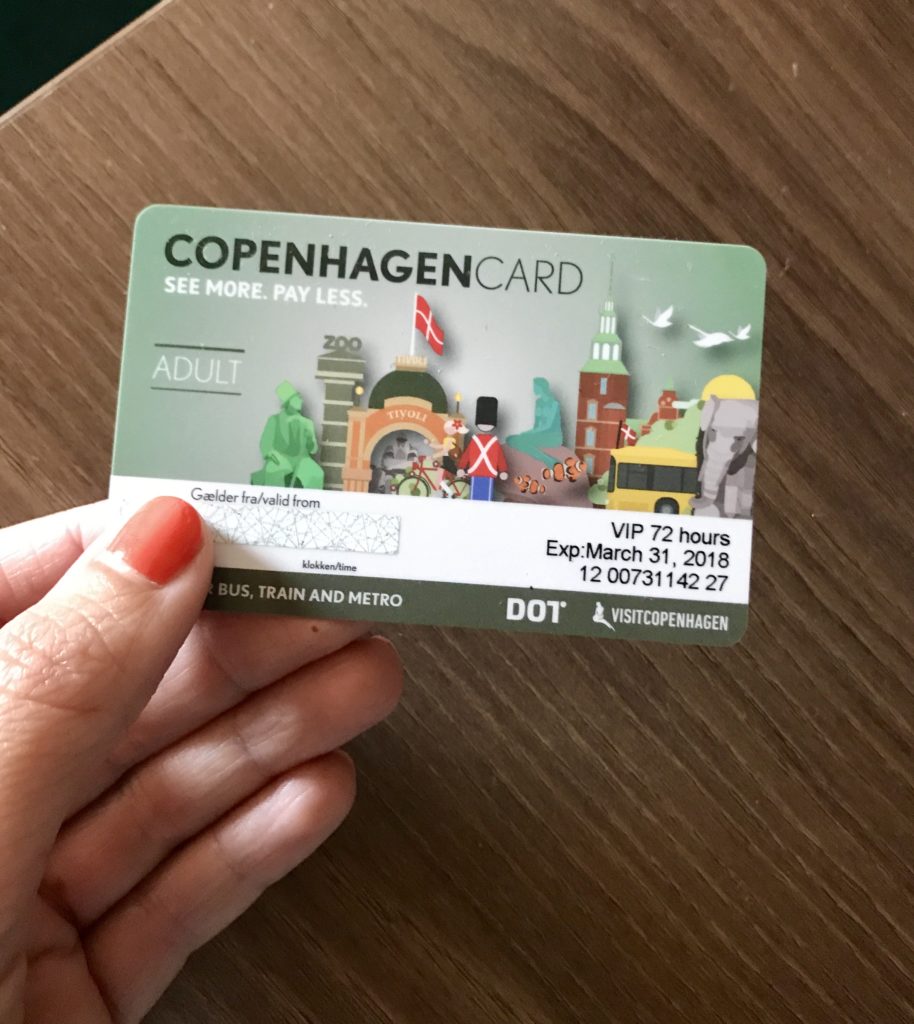 Get a Copenhagen Card
We got a 72 hours card. This smart card gives you FREE access to 70 attractions and all forms of public transport (bus, train, metro and boat) plus discounts on a few restaurants. Awesome fact is that 2 children up to the age of 10 travel free with an adult card. You can choose a 24-hour, 48-hour, 72-hour or even a 120-hour card.
Price: 72-hour card Adult / Children (10-15 years old) 659 DKK 95€ / 329 DKK 47€. Book the card in advance via GetYourGuide and collect from the Copenhagen Airport, tourist offices across the city.
The Copenhagen card gives you FREE access to these following attractions: ( I've shared with you the prices of visiting these places without the card in brackets )
Tivoli Gardens (Amusement Park) 120 DKK /17€
Experimentarium (Science Centre) 185 DKK/ 26€
Copenhagen Zoo 180 DKK / 25€
Den Bla Planet (Aquarium) 170 DKK 24€
So if you plan to visit them all, this card is great value. Plus you'll get FREE transportation to these places, on top of that.
You can also Download the FREE App for IOS or Android to make the most of your experience.
How to reach your hotel/hostel from Copenhagen airport
Airport
You have the following options when travelling from the airport to the city centre:
Taxis
Taxis are available right outside the Arrival Hall once you have cleared customs. A taxi ride will take roughly around 20 minutes to reach Central Station. All taxis accept credit cards. You can also pay cash, however best is to pay with local currency.
Price: It should cost you around 250 DKK / 35 €
Train
You can take a regional train departing from track 2. The direction as such does not matter, as long as it is not going towards Sweden. You then need to get off at Copenhagen Central Station. On the train, they will make a clear announcement both in Danish and in English, so you will not miss your stop.
The train ride lasts about 15-20 minutes.
Price: FREE with Copenhagen card.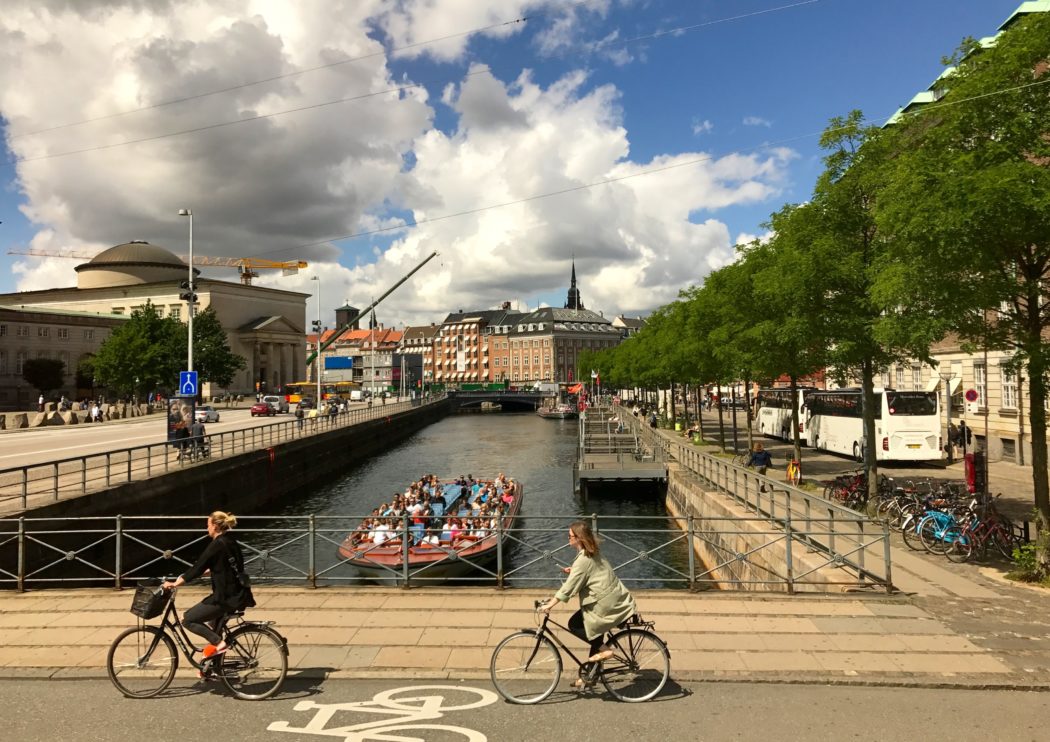 Bikes
Copenhagen is renowned for being the world's best city for cyclists. This is the result of years planning the best design for the city, to ensure everyone can enjoy the outdoors while promoting the use of bicycles as a means of transport. Copenhagen's harbour circle/Havne Ring is a 13 km urban waterway combining walking, running and cycling routes along the city's waterfront. This is also a great introduction to the city's lifestyle and architectural highlights. There is also a public bike share service called Bycyklen.
These electric bikes are available all over the city with a touchscreen tablet which can be used for guidance and payment.
Price: 30 DKK/per hour, the price per hour reduces if you buy a package of hours.
Where to stay in Copenhagen on a budget with the family
When it comes to choosing a place to stay in Copenhagen with the kids I'll leave you with 4 options
1.Airbnb
Apartments can work out to be great value in Copenhagen if you travelling with a group of friends or family.
I was looking for apartments for a family of 8 and came up with this wishlist:
Note: If you are new to Airbnb , signup using this link to get £25 off your first booking.
Price: From 104 € per night.
2. Tivoli Hotel
We stayed at Tivoli Hotel and overall it was a good experience.
Consider a 15-20 minutes walk to reach the central station.
Denmark's third largest shopping centre (Fiskertovet) is only 5 minute walk away and has everything you might need. Rooms are not huge but can fit a convertible-double sofa bed (with a thin mattress) plus a double bed. This is a big hotel located right on the waterfront, so the views from the room and sky bar are really nice plus breakfast is super. For me the best of this hotel was the decor inspired on the Tivoli Gardens, with stylish lamps and vintage posters. It also has a huge play room for kids with mini golf and wii games plus an indoor pool. You can rent cool Christiania bikes at the reception. Price: 1 adult bike + 1 Christiania bike (1adult+ 2 small kids)= 500 DKK per day.
Prices: Private en-suite Family Room – sleeps up to 4 people and costs between €100 (low season) to €250 per night (high season) per room.
Other value for money options include the lovely Royaltybed Copenhagen guesthouse where you can secure a triple room ( shared bathroom) for €114 a night or you have the option of the fantastic Urban House Meininger design hostel in the centre of Copenhagen
Things to Do/See in Copenhagen on a budget with the family
Many people told me that Copenhagen was small, so two-three days would be enough to visit the city – I disagree.
There's lots to do and see and I honestly wish I had more time to explore all the spots I had in mind, but that's me.
I'll tell you some of the things we did with the hope you'll find the time to do it yourself.
Here are some suggestions: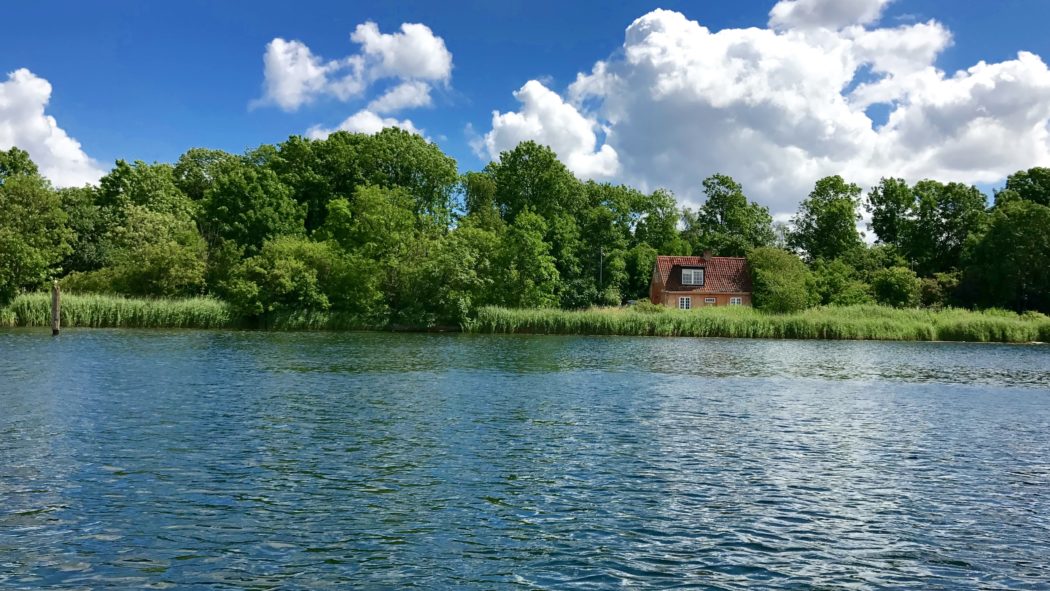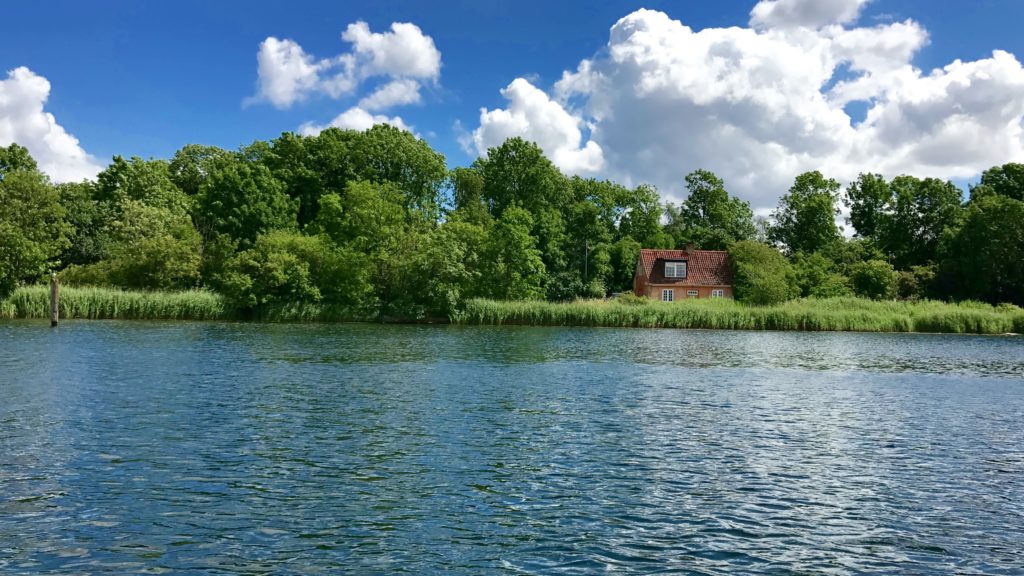 Bus + Canal Tour
If I had to choose only one thing to do in Copenhagen, it would be a canal tour. This tour is a great introduction to the highlights of the city seen from both perspectives land+sea. First you go on a bus tour which departs from the city hall and stops at several key points such as: the little mermaid statue, the Opera and Amalienborg Palace (Residence of the Danish Royal family). This tour is accompanied by an audio guide in several languages. Then you get on board of a boat for a live guided tour where you cross several bridges while discovering Copenhagen's lifestyle seen from the sea.
Price for both trips: Adult: 395 DKK/ 57 € Child (6-15) 198 DKK/28 €
Book your tour here via GetYourGuide


Tivoli Gardens
Founded in 1843 this is one of the top 5 most visited amusement parks in Europe. Day and night, this is a spectacular place to visit with beautiful gardens, fountains, lakes, stylish buildings, thousands of flowers, hundreds of trees and spectacular lighting. Colourful arches and globes decorate the streets and treetops have received Olafur Eliasson signature lamps. Although 4,5 million visitors come every year, we had plenty of opportunities to enjoy their rides, games, shops and restaurants. There are daily live music concerts, beautiful ballet shows and even an aquarium. The atmosphere is happy, relaxed, exciting and very dreamy. It feels like you're in a fairy tale world where you can become a child again for a couple of hours. Some say that this was the park that inspired Walt Disney. Definitely a must do.
Price: Free with the CPH card. To hop on the rides you can pay per ride or buy an unlimited-ride ticket at the entrance. Price for this ticket is 230 DKK (32€) which is the best option if you plan to take at least 10 rides. Otherwise each ride costs you 25 DKK /3,5 €.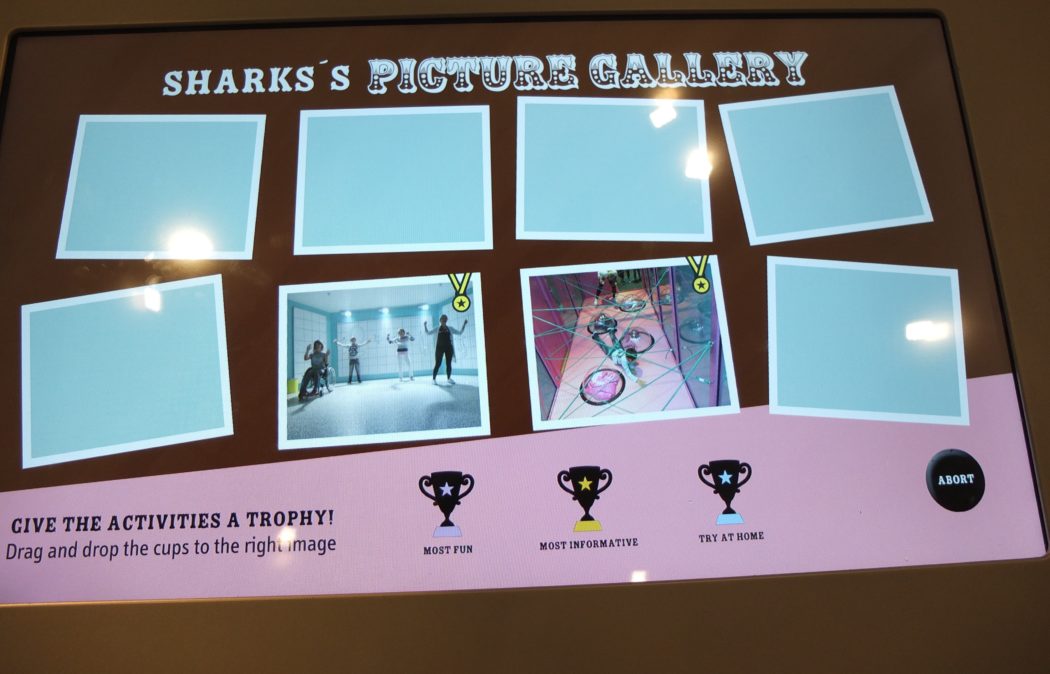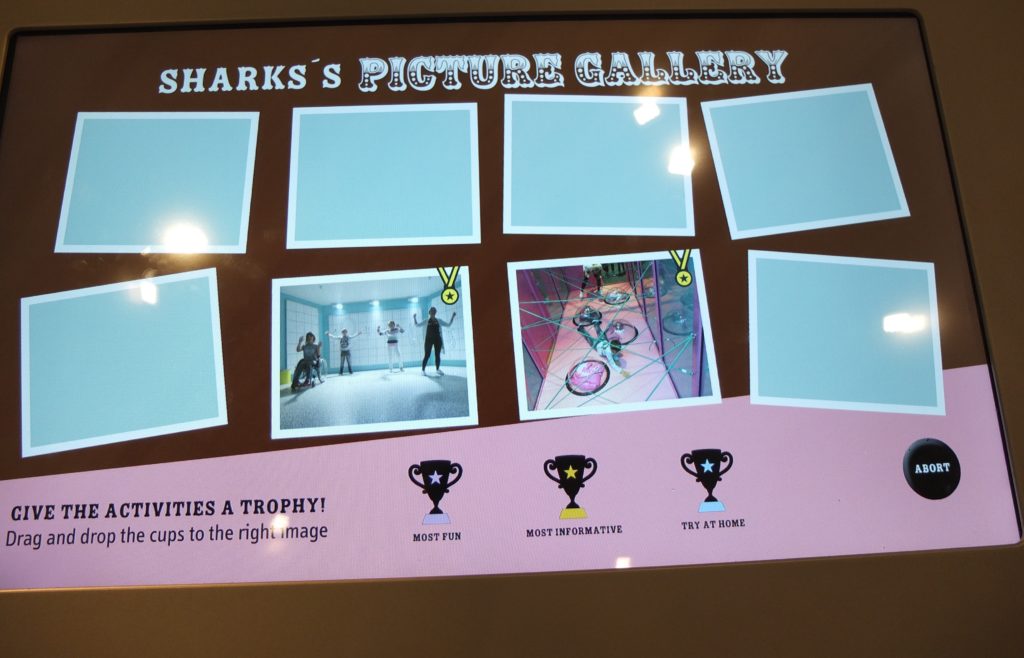 3. Experimentarium
Recently opened in Jan 17, this science centre will keep adults and kids happily entertained. There are 3 floors of interactive science and technology displays waiting to be explored, including the tunnel of senses which was my favourite. Basically you walk into a dark tunnel where you have to use your five senses to find your way out. Brilliant experience. There's a Labyrinth of Light where you can play music by touching laser lights and the world first interactive cinema, where your actions determine the movie ending. Still not convinced? You can come up with a name for your team/family and do several activities as a group, including parkour, my boys favourite. In the end you receive the pictures in your email. Oh and you can make gigantic bubbles too!
Price: Free with the CPH card.
4. Den Bla Planet
The Den Bla Planet is one of the biggest aquariums of North Europe. The architecture of this place is stunning, resembling an octopus with 5 arms where each arm is a different site. Walk among butterflies in Amazonia, see the coral reefs or visit the hammer head sharks in the Blue Planet aquarium. There are also plenty of hands on educational opportunities for the kids to keep them entertained. For food, there is a beautiful onsite restaurant with stunning views onto the sea.
Price: Free with the CPH card.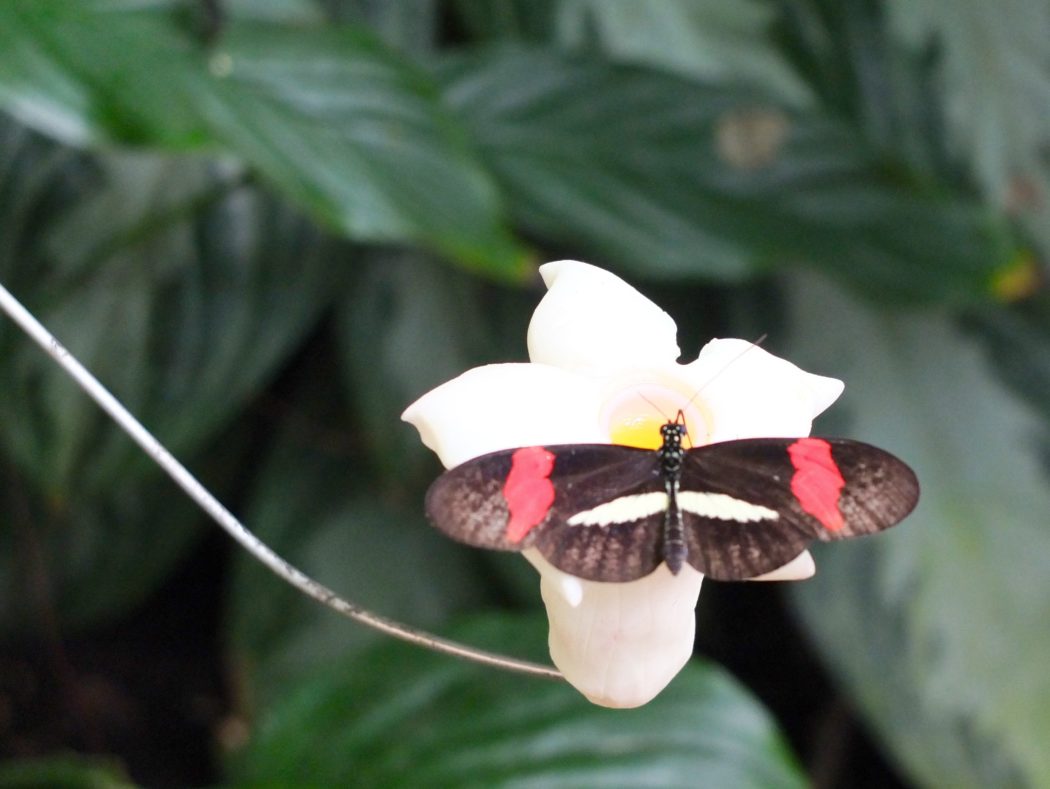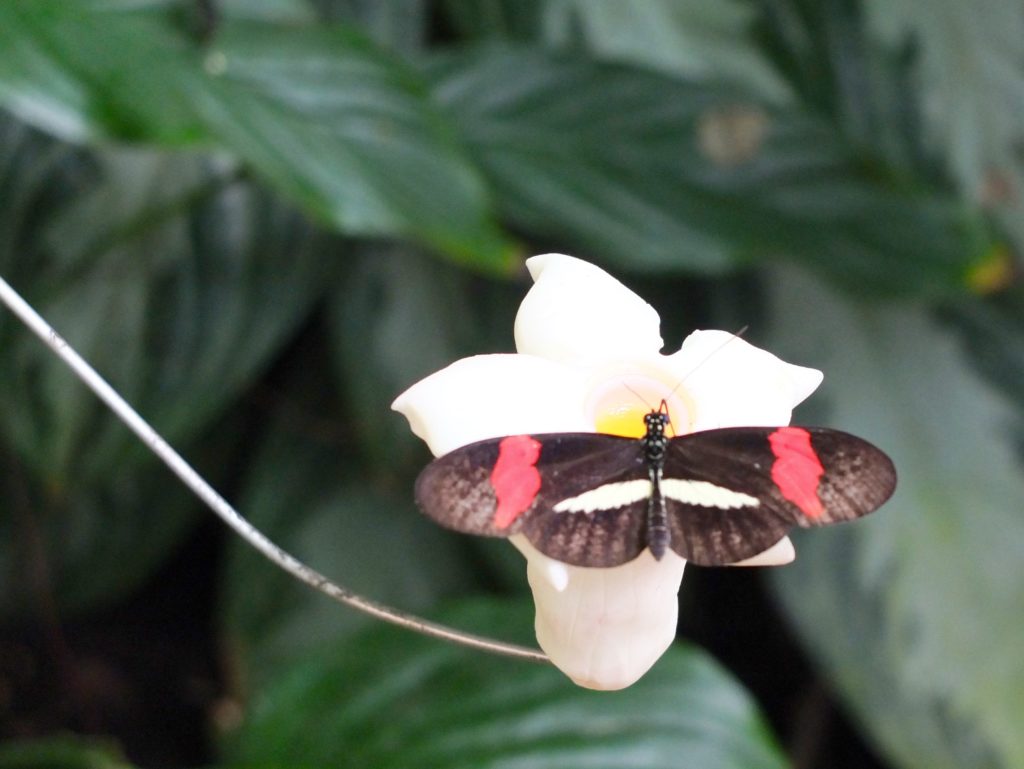 5. Frederiksberg Have + Copenhagen Zoo
Right next to Copenhagen Zoo are the majestic gardens of Frederik VI, a place very popular with locals. Come here for the views of the Frederiksberg Palace or for a stroll along its enormous gardens. You can also row on a boat across the lake or have a picnic in the grass. The Zoo is right next door and you can visit the Arctic Ring with polar bears and seals swimming right next to you. Magical.
Price: FREE with the CPH card.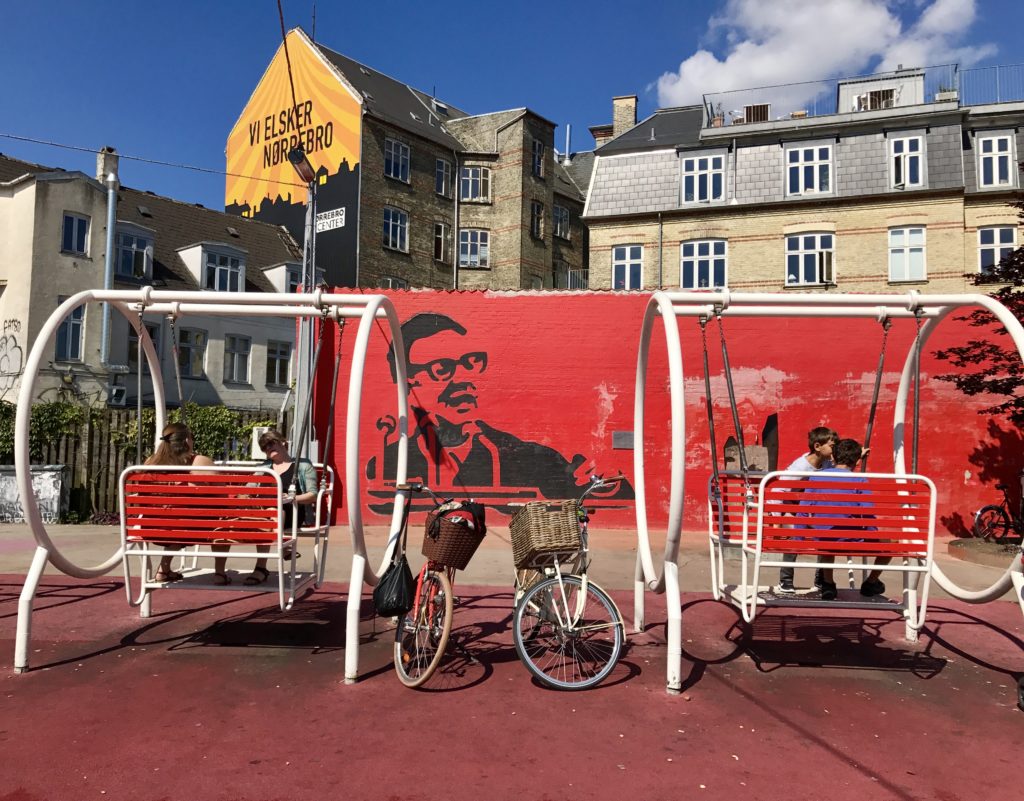 6. Superkilen
This is one of the coolest parks I've ever visited. It is divided in 3 colours: Red, Black and Green. Each area has different elements from all over the world including benches from Ethiopia, tiles from Lisbon or a fountain from Morocco plus playgrounds and sports. It is also a great spot for pictures.
Price: FREE
Where to eat on a budget in Copenhagen
Supermarkets
One thing I've learned from travelling with kids is that you always need to have a backpack packed with food and drinks, in case they're suddenly hungry or thirsty.
It's a shame there's no solution for "a quick run to the nearest toilet" 🙂
Supermarkets are always the cheapest option for food and drinks, no matter where you go. In Copenhagen checkout these 3 Supermarkets : Super Brugsen (good organic section), Irma (High quality food/wines) or Netto (budget-friendly) to pick up some goods for the road.
7 Eleven stores have some picnic options like pizza slices for 25 DKK / 3,5€. You'll also find several street food stalls selling hot dogs for 30 DKK/ 4 €.
Average price for water is 20 DKK/ 2,8 €
Budget friendly restaurants and cafes in Copenhagen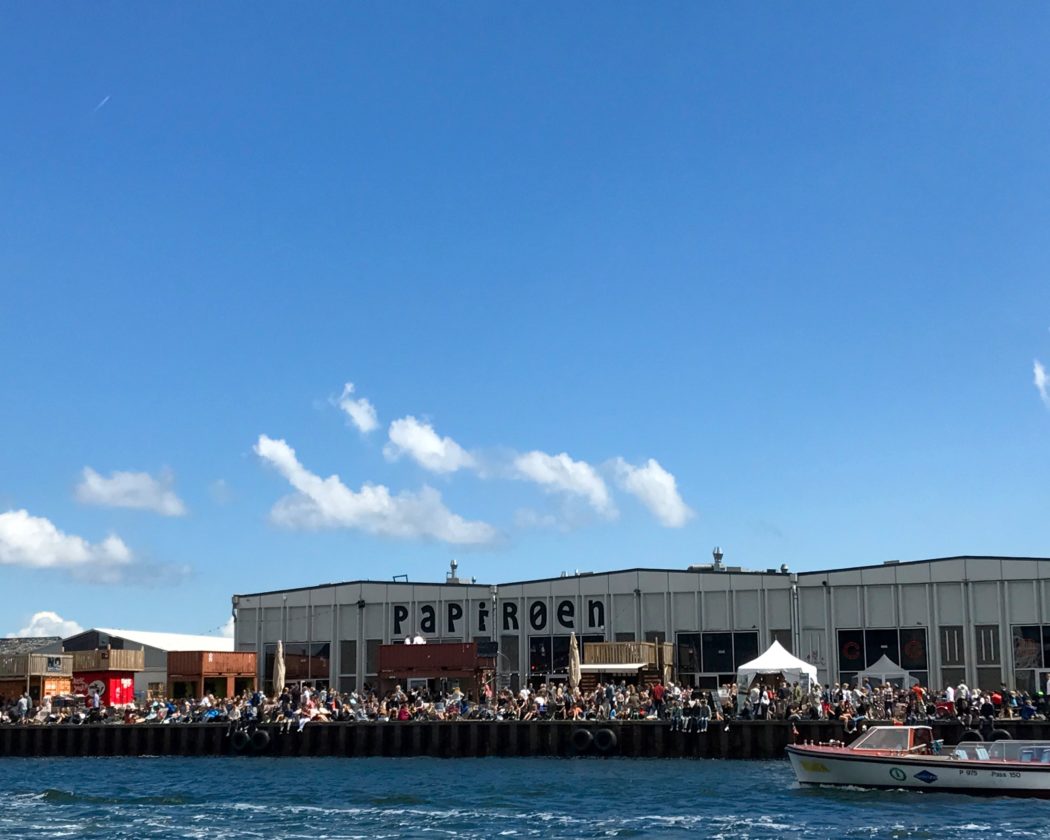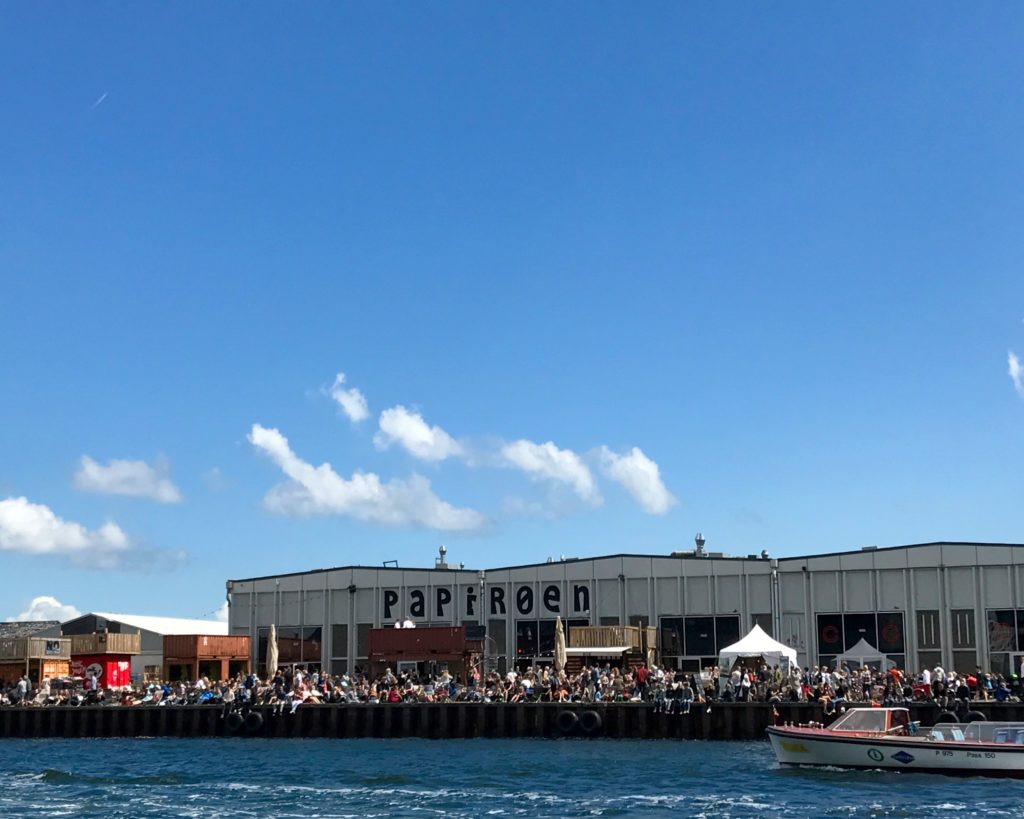 1. Copenhagen Street Food Market – Warehouse 7&8 Papiroen
Great atmosphere, excellent food and what a view! I absolutely loved Copenhagen Street Food! Must-visit!
Located on Paper Island (Papiroen), the industrial halls that used to store paper (hence the name) are now food stalls from all over the world. You can enjoy street food from 13 different countries such as Italy, Thailand, Morocco, Turkey, Korea and of course, Denmark. Vegetarian options are also available. I had an Italian pork burger for 80 DKK / 11,5 €. Glass of wine costed 60 DKK/ 8 €.
Grab a chair on the quay, enjoy your food (+ views + company) and listen to live music but hurry…this place will be demolished in 2018!
Fingers crossed it will move to an even cooler location in Copenhagen…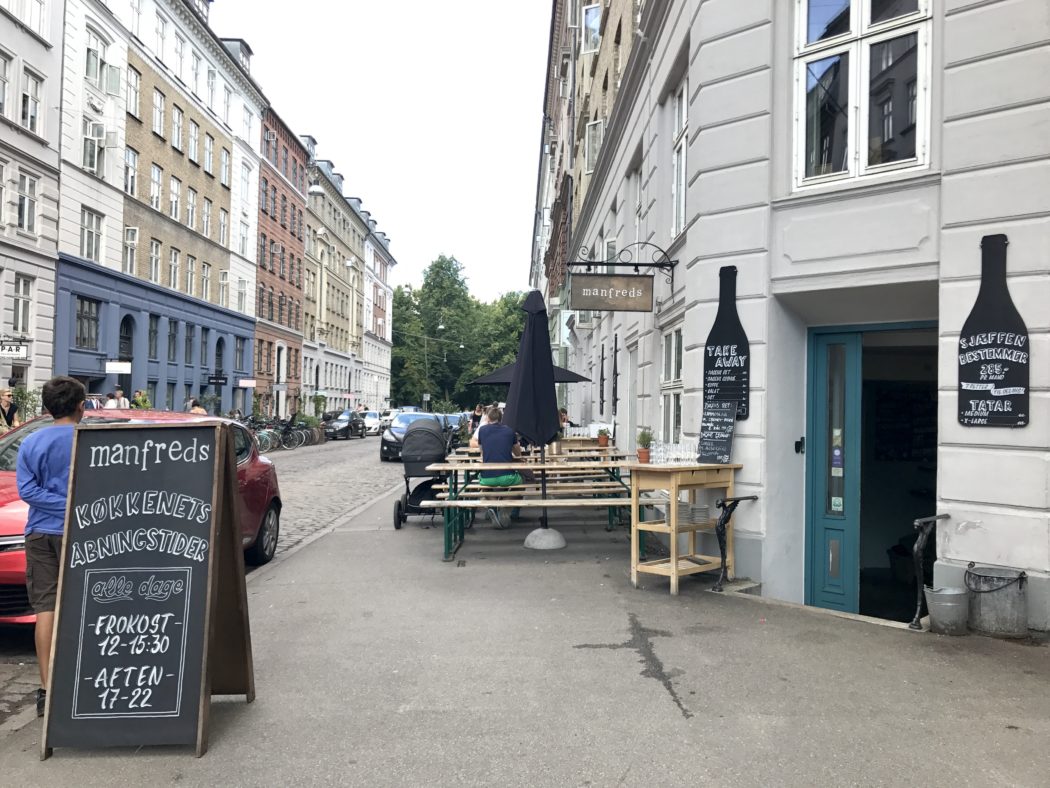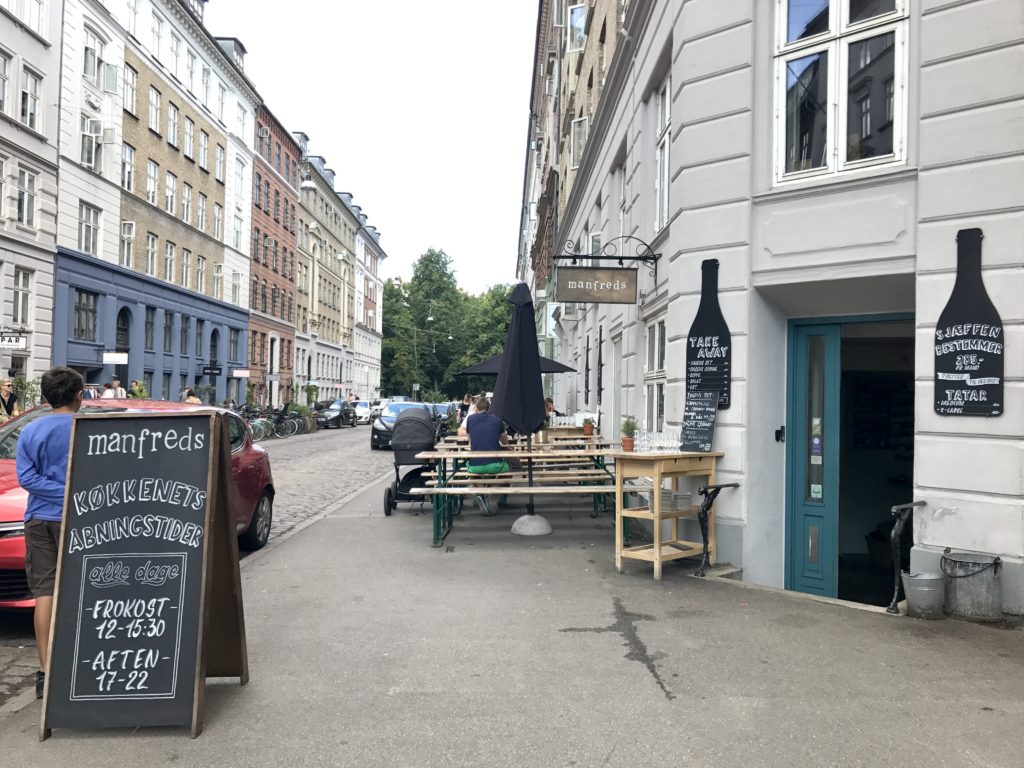 2. Jaegersborggade
This is my favourite hip street of Copenhagen. Here you'll find everything worthy, from nitrogen homemade ice creams at ISTID, to huge Kanelsnurrer (Cinnamon Twirls) at Meyers Bageri, to the best coffee in the city at the Coffee Collective.
If you're looking for something special, try the wine bar/restaurant Manfreds for new nordic food (menu for aprox. 250 DKK/ 35 €) or the cheapest Michelin-star restaurant in the city – Relae.
3. Mother
"Feed me mother" is the great slogan for this restaurant.
They are famous for their organic pizzas made in a wood fire oven. The atmosphere is cozy and stylish with wooden tables, lights and red blankets outside.
Prices: Margueritta pizza 85 DKK /12 €
4. Fiskertovet
The food court in this Shopping Mall has good budget options.
Dalle Valle has buffets with 24 hot and cold dishes from 4 p.m. to 10 p.m. for 119 DKK (17€). (Brunch/lunch buffet prices are 79 DKK / 11 €). Luxus all you can eat Buffet is 69 DKK/ 10€ until 4p.m. and 99 DKK /14 € after 4 p.m.
Save it for a rainy day. This place is really huge and has a nice waterfront view plus free wifi spots.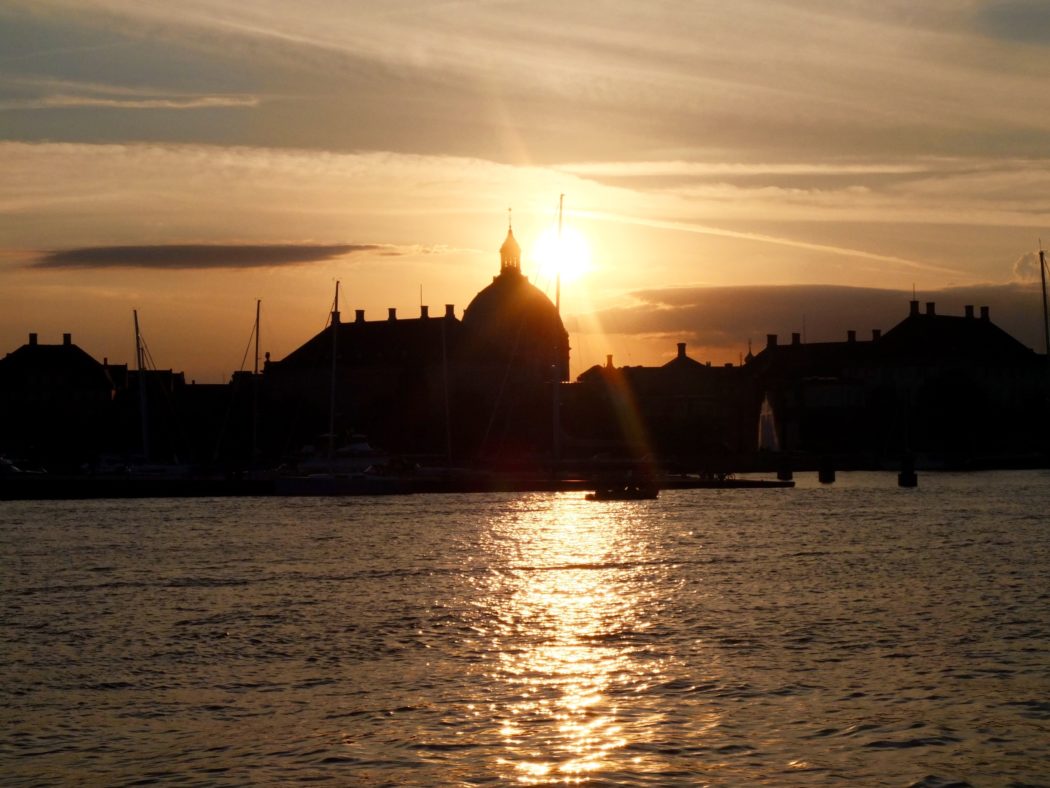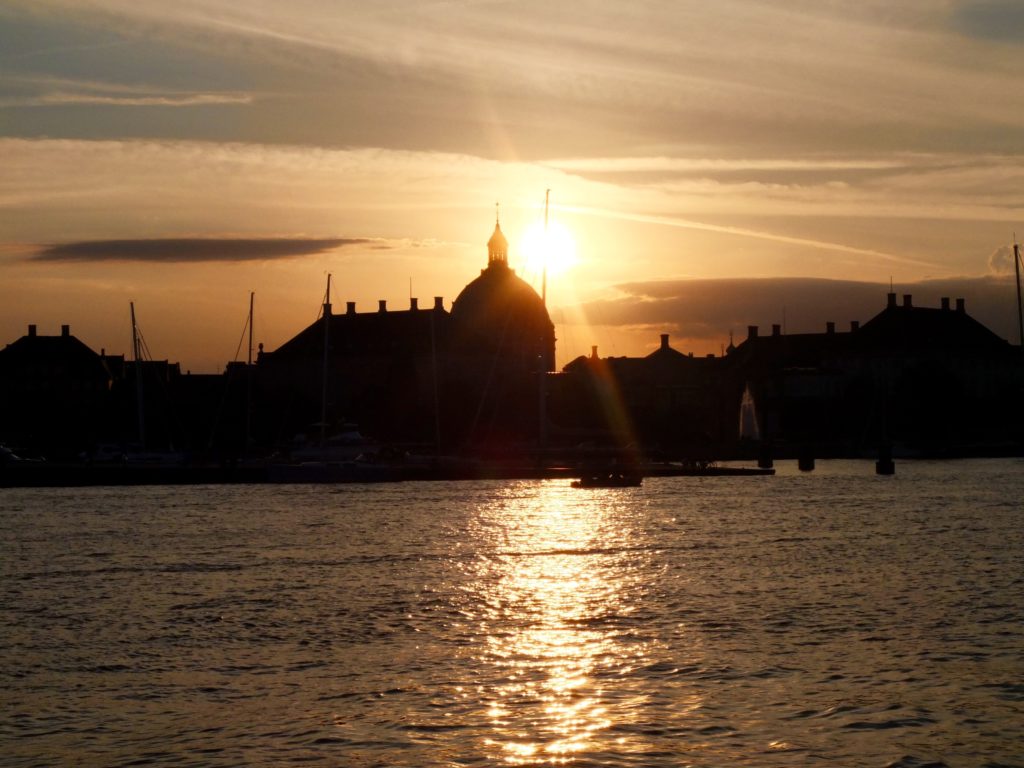 Verdict
Copenhagen is a brilliant city. It offered us a refreshing vision of Europe, with an eco-friendly attitude, conscious choices and excellent design.
However it is a "high maintenance girl" 😉
In terms of eating out, check the places I mentioned or choose an apartment to stay. Also checkout this guide from Kash.
There are many experiences I didn't find the time to do like Statens Museum for Kunst and Glyptoteket (also free with the CPH card), but will definitely check in a future visit. In terms of food I would have liked to try these budget places: Host, BOB bistro and Madklubben – next time.
I would love to hear your tips, comments or suggestions.
This was our Copenhagen, what's yours?
Disclaimer
The Copenhagen cards were supported by Visit Copenhagen and the bus/boat tour was supported by Get Your Guide tours / Nova Fairy Tales but the views expressed here are entirely my own.