Landlocked on all sides, Spain's capital of Madrid is set deep in the heart of the Iberian Peninsula. This medieval city, steeped in history, is built high on an elevated plain, drained by the River Manzanares and is known for its historical architecture, grand boulevards, world famous museums, droolworthy gastronomy and bustling nightlife. The skies are always blue and there are plenty of reasons to keep cheerful in this most vibrant of European capitals. In this ultimate guide to Madrid post I've outlined my favourite things to do in Madrid, best places to eat in Madrid and also where to stay in Madrid, all with an emphasis on slow travel and really absorbing the soul of this beautiful city.
Why Visit Madrid?
As capital cities go, Madrid can be quite overwhelming to the first time tourist so my key piece of advice would be to come in the shoulder or off season so you can really enjoy the city without the crowds. Madrid is a huge a city so my other key advice is to take it slow and not pack too much into your itinerary. Be bold, get off the beaten path and you will truly absorb this beautiful city and feel at home here.
There are many reasons to visit Madrid, not least to take in the historical architecture, museums, mouth watering foodscene and pulse quickening nightlife.
Madrid has a few notable squares where people can conglomerate, visitors and locals alike and pass the time of day in people watching, catching up with each other or sharing the latest news. Take in the elegance of the porticoed Plaza Mayor or the popular Puerta del Sol.
However, the best reason to visit and enjoy this city is to eat and the best place to start is at some of city's wonderful food markets. Get off the beaten path. Mercado de San Miguel is the place to go for most tourists but why not try the slightly lesser known Mercado Sant Anton where you will savour delicious empandas from Argentina to sushi and find cured meats and olives stalls plus wine-everything you need for a picnic.
Where to Stay in Madrid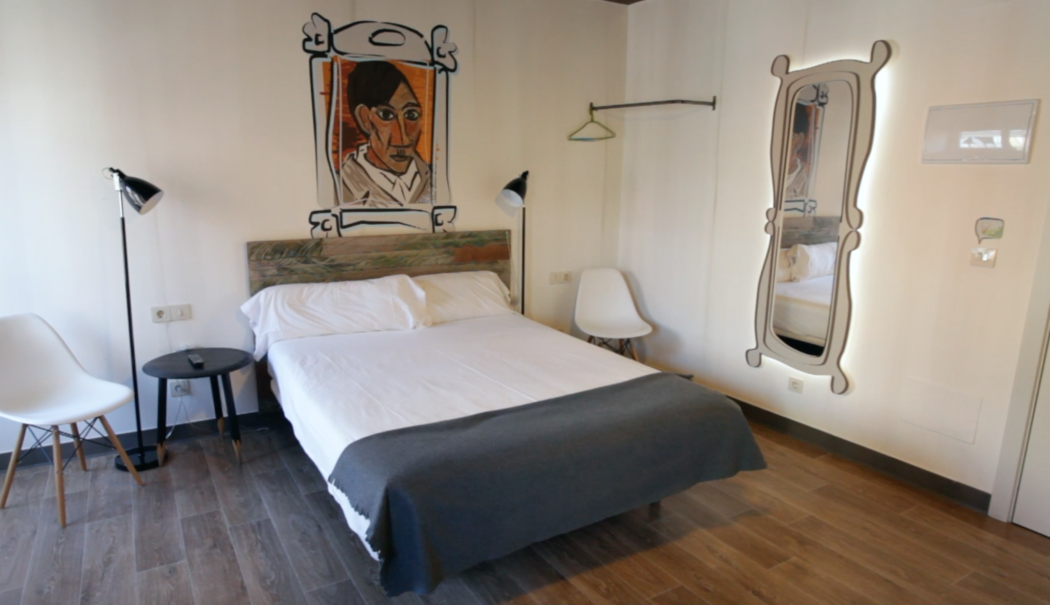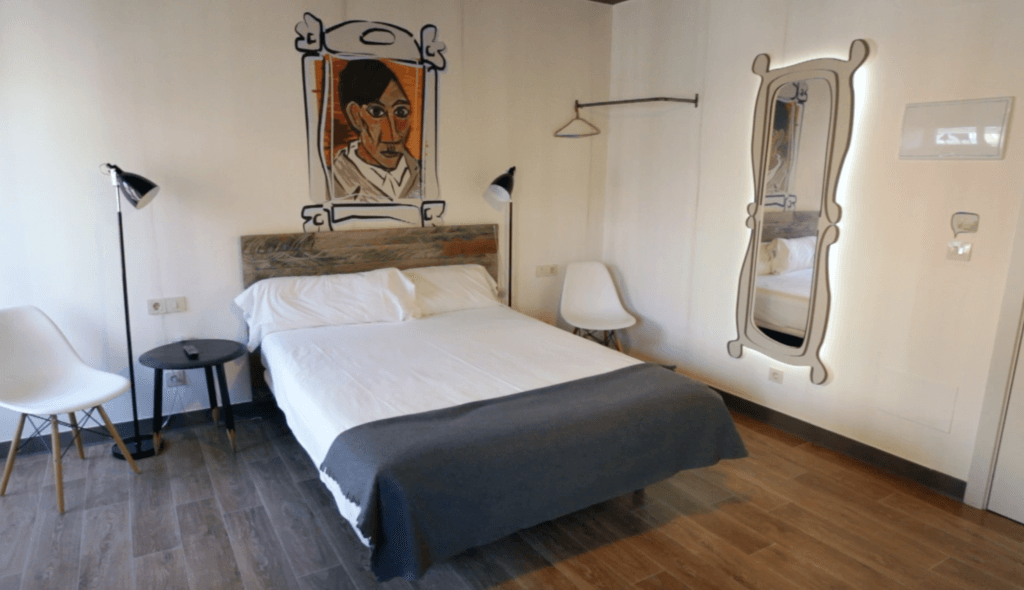 Room 007 Chueca Madrid
Address: Calle Hortaleza 74, 28004 Madrid, Spain
Room 007 Chueca Madrid is a urban hostel in downtown Madrid that feels like a boutique hotel with quirky decor. The hostel has 32 rooms, consisting of double, triple or dorm rooms (4-11 beds). Guests can enjoy free high speed Wi-Fi, bar and lounge, shared kitchen, restaurant, private balcony and air conditioning. Private rooms have single or double beds with bed linen/towels provided with free toiletries. Breakfast, lunch and dinner are served at the restaurant. The hostel is in a fashionable and vibrant neighbourhood close to Gran Via – the shopping and theatre district. Additionally, Chueca and Tribuna metro stations are a 5 minute walk away.
TOC Hostel Madrid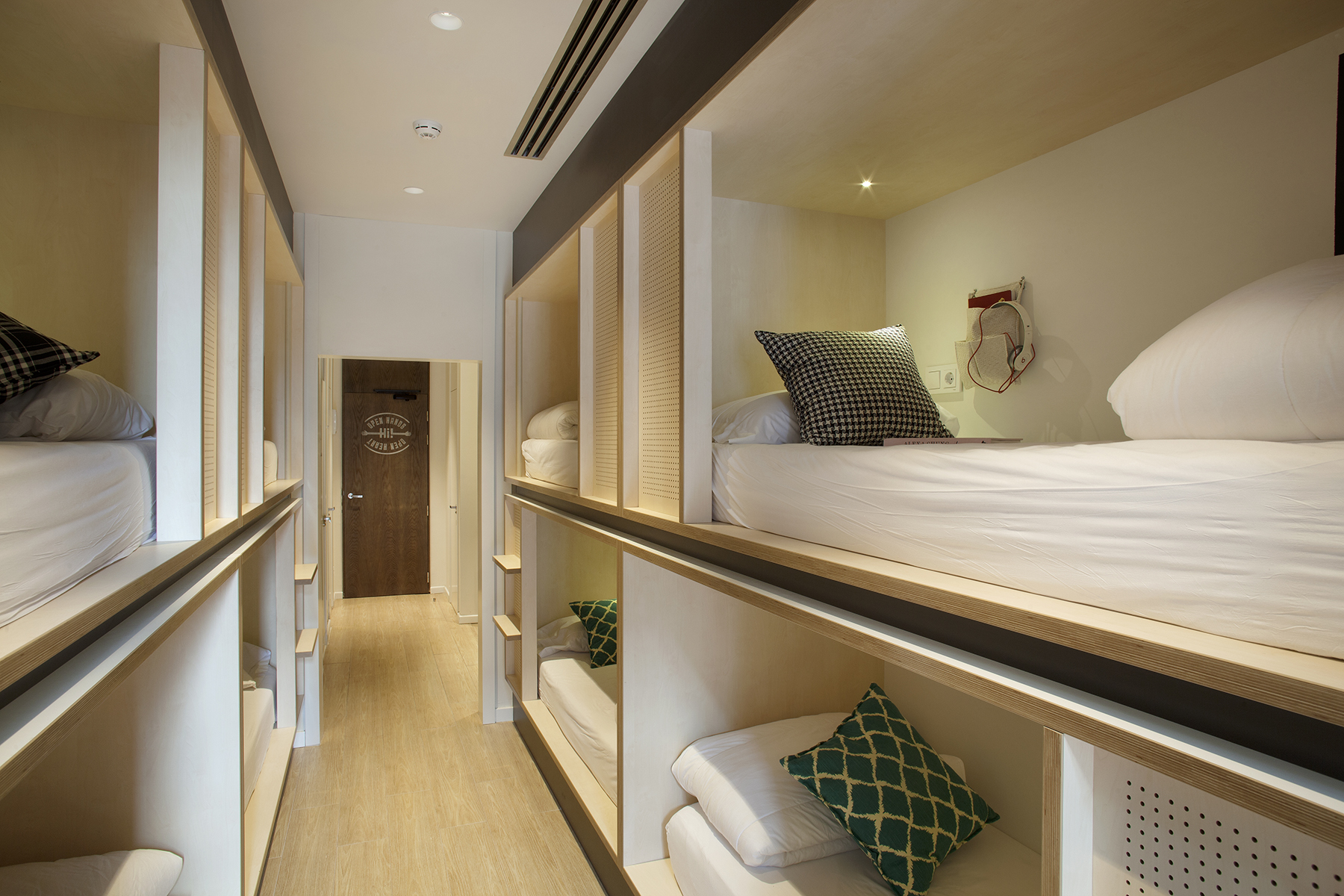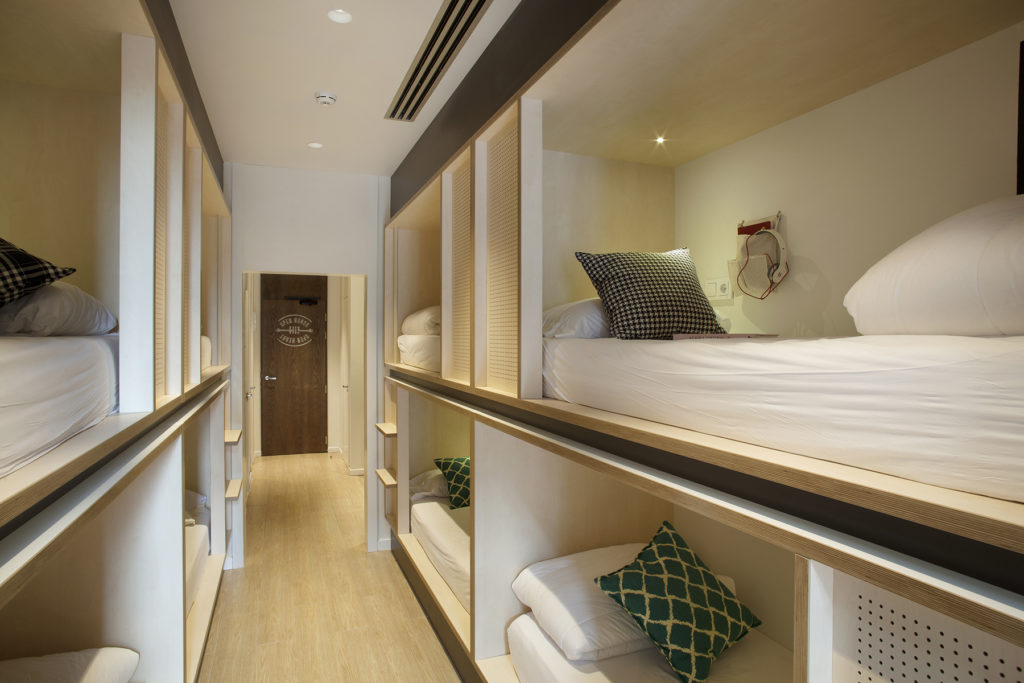 TOC Hostel Madrid certainly lays a strong claim to being the best design hostel in Madrid. With an unbeatable location near the popular Puerta del Sol, this hostel combines modernity with classical elements in its design. Housed in a historically preserved building, there are a number of room options to suit every budget. Choose from a 4 sleeper room, double rooms or a 6 bed dorm. Bunk beds have their own reading light and plug point and most importantly the hostel has air conditioning. Double rooms enjoy the perks of a big balcony and ensuite bathroom with free toiletries. Guests can store belongings in secure lockers. TOC Hostel Madrid have a welcoming bar and lounge with amazing frescoes – a place to have a coffee by day and cocktail by night. The communal kitchen, a pool table and a lounge with TV add to TOC's appeal, along with the plentiful and cheap breakfast buffet.
The HAT Madrid
The Hat Madrid is a mere stone's throw away from Plaza Mayor Square. La Latina district with its vibrant nightlife and history is only a ten minute walk away. With plenty of cafes and bars and a supermarket to supply all sorts of needs, there's no doubt that the Hat Madrid is ideally situated. The hostel offers both private rooms and dormitories. Some of the best features of the hostel bright rooms, balconies attached to the private rooms, air conditioning and sunset views from the rooftop bar. The nearest metro stations are Puerta del Sol and La Latina.
Where to eat in Madrid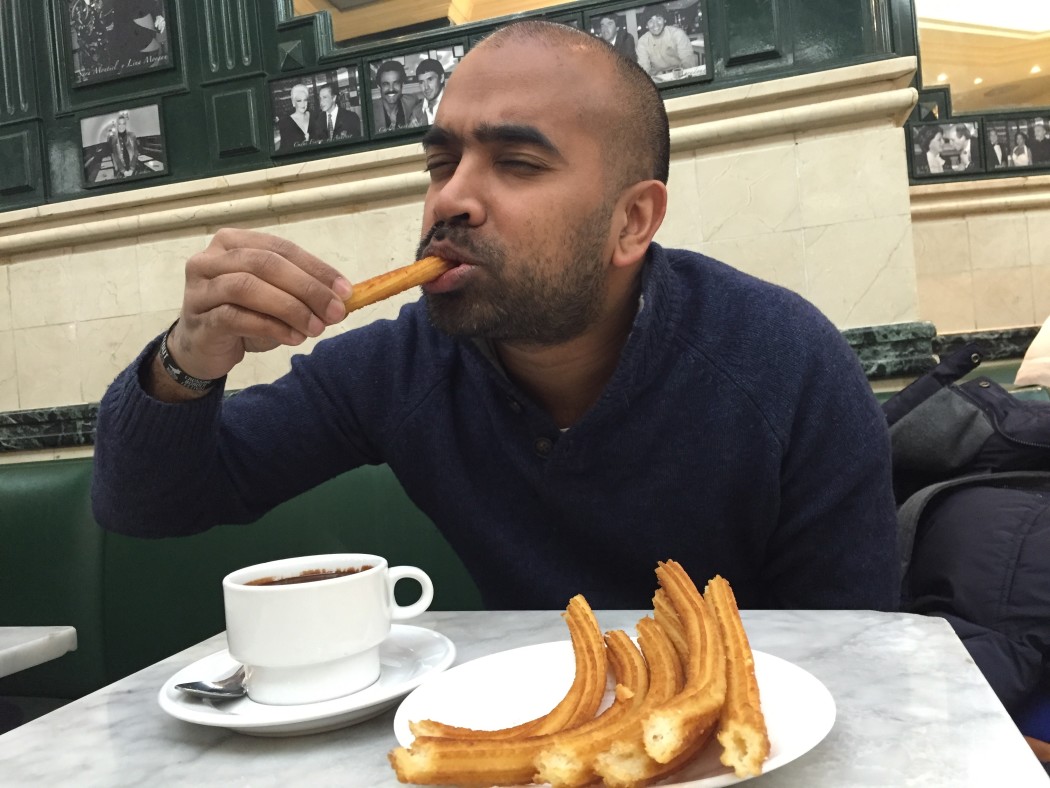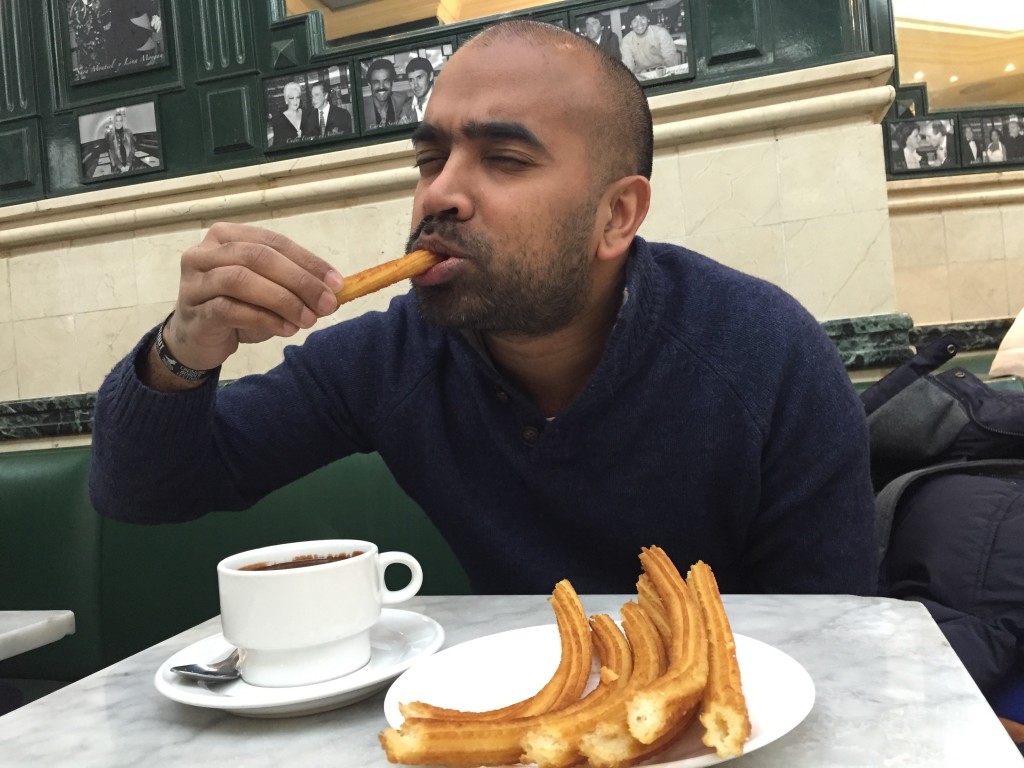 Chocolateria San Gines
Mirrored interiors reflecting light from every surface and the dark green and yellow wooden panels of Chocolateria San Gines usher you into an atmosphere of fragrant, rich hot chocolate and long fingered churros. Sink into one of the plush green velvet seats and dunk freshly made crispy churros into hot chocolate so thick – its sinful. Chocolateria San Gines has been serving up a dream since 1894.
Address: Paradiso de San Ginés 5, 28013 Madrid, Spain
Hours: 8am-1.30am Thu-Sun
8am-11.30 pm Mon-Wed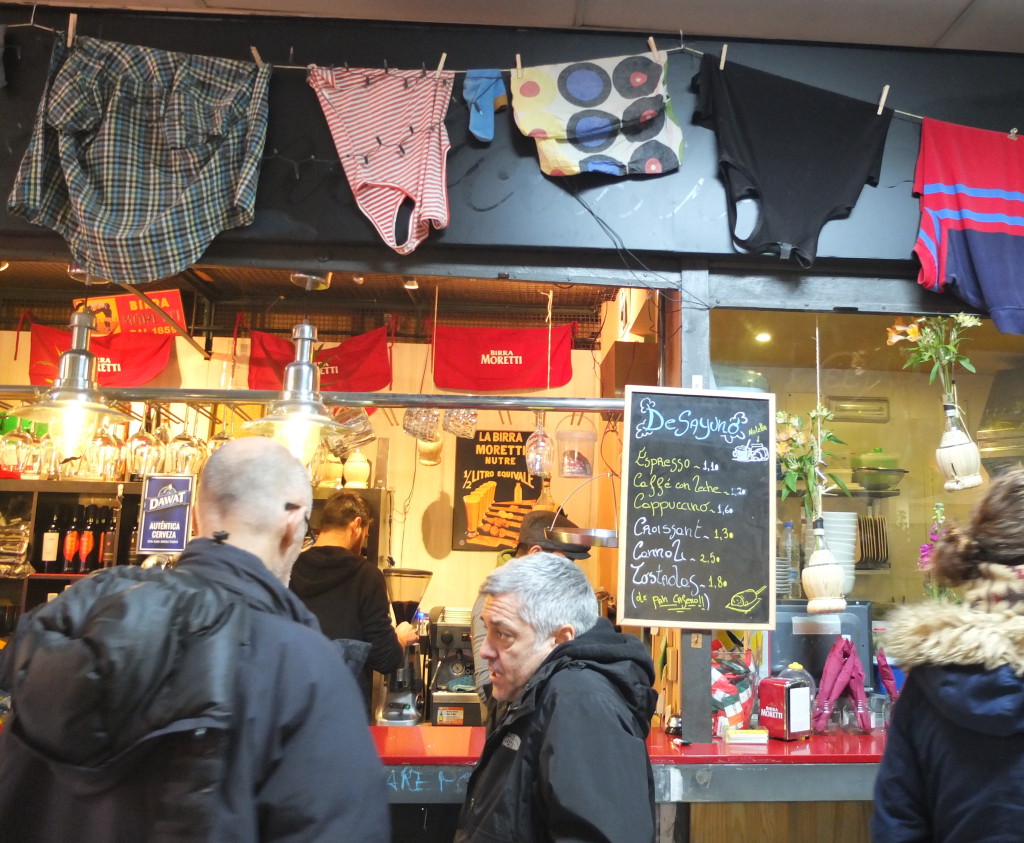 Fiaschetteria La Saletta
Address: C. de Sta. Isabel, 5, 2nd Floor, 28012 Madrid, Spain.
Hours: 1.30-4.30 pm (Mon-Sat)
Fiaschetteria La Saletta is a cheap, no-frills market stand in the Mercado Anton Martin, serving up hearty pasta pizza and desserts. Menu highlights are the Margherita pizza, ravioli, tiramisu or pannacotta for dessert. Checkout the 3 course set lunch featuring dishes like Crema de Verduras, Lomo with Mustard and Rigatoni Amatriciana.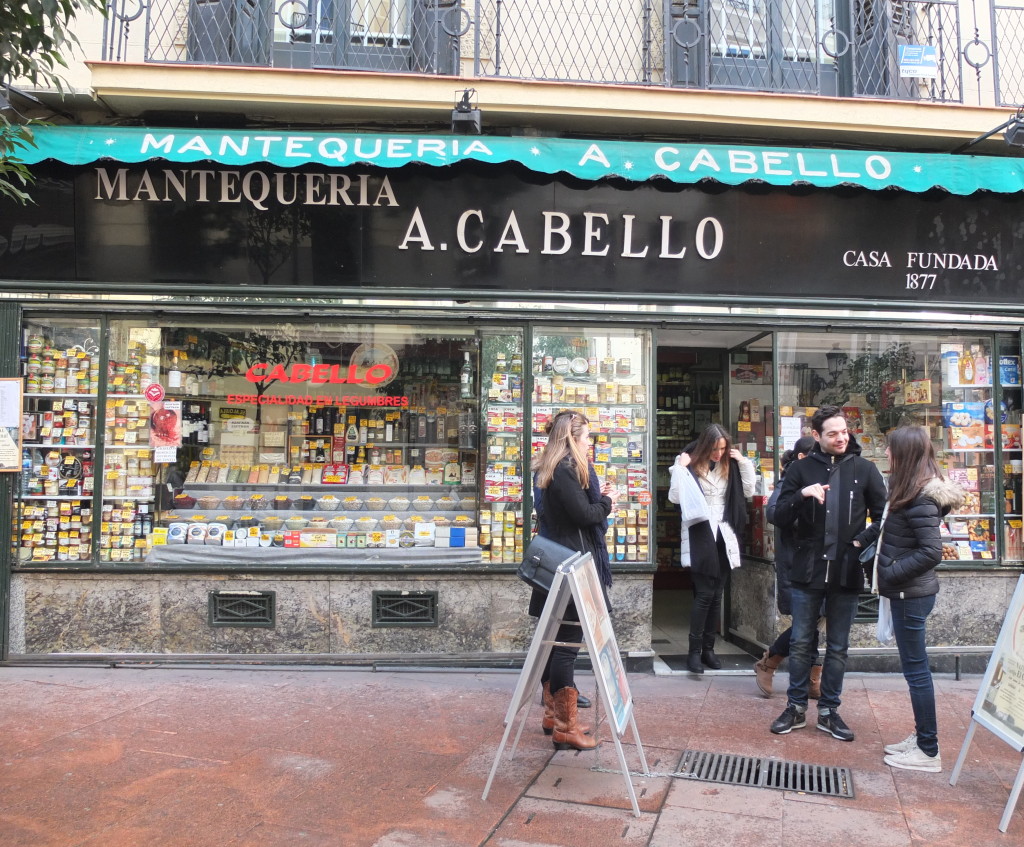 Mantequeria A. Cabello
Address: Plaza de Matute, 13, 28012 Madrid.
If interested in picking up speciality local food products from Madrid, why not visit the oldest food supermarket in town – Mantequeria A. Cabello. Located in the Calle del Prado, stop by to stock up on oils, jams, olive oil cookies and the chocolatey, figgy Spanish sweet – 'Bonbon de Higo'. The famous sweet, anise-flavoured olive oil cookies are made by Inés Rosales, using an age-old family recipe.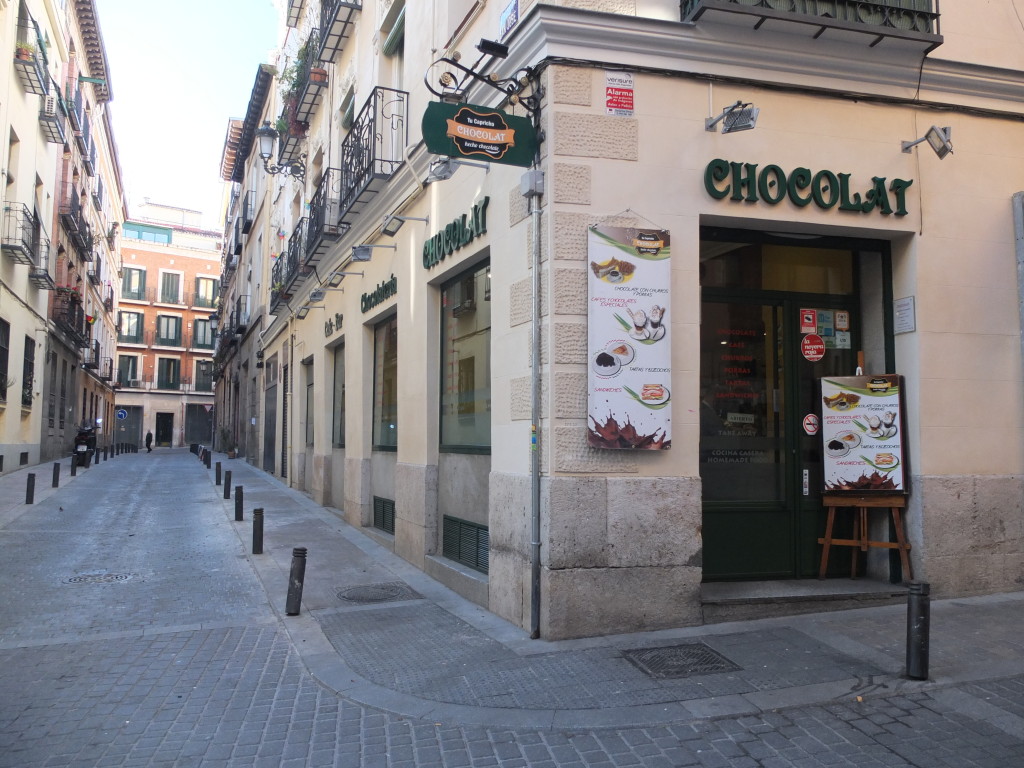 Chocolat
Address: Calle Santa Maria 30, 28014 Madrid
Price: chocolate with churros around €3.50
Another popular hot chocolate stop in Madrid is 'Chocolat'. Rich decadent slurries of deeply indulgent chocolate are served with fresh home-made churros and makes for the best breakfast, snack or dessert.
Donde Sanchéz
Address: C. de Sta. Isabel, 5, 28012 Madrid
Donde Sanchéz is a restaurant specially focusing on craft beers from the village of La Mancha, little known wines, sweets from the owner's own village of Campo de Criptana, oils, cheeses, chorizo, patés and all kinds of gourmet goodies. Sampling small bites from the tasting bar is like taking a culinary food tour through the nooks and crannies of rural Spain. Tapas start at just €1.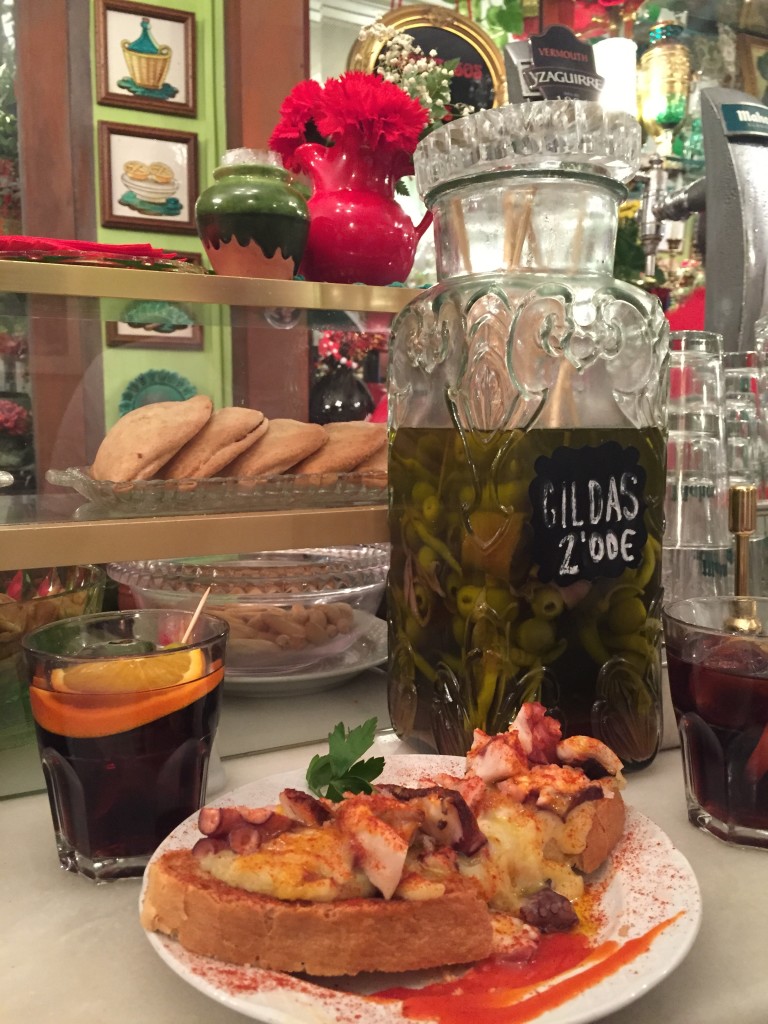 Tapas crawl in La Latina
If you are going to the Rastro market, you can later amble through the picturesque streets of La Latina, joining the locals in the sunday ritual of bar hopping: I call it a 'tapas crawl.' The quality of food and restaurants in this barrio is of a really high quality so you can't go wrong but I would recommend the historic Posada de la Villa (Cana of beer and glass of wine with free tapas: €8 ) and the warm and colourful La Perejila where they serve excellent vermouth & serve pulpo a la Gallega on a bed of creamy mashed potato and bread-food heaven my friends. (Cost €7.50)
Food tour with Devour Madrid
Time: 3.5 hours. Cost: €65
Madrid is all about the food. I explore cities through my belly and if there is one thing I often like to splurge on, that is a good meal with a nice bottle of wine or a top notch food tour. There's nothing like exploring a neighbourhood through the eyes of a local and in this case we enlisted the help of Mette Juhl from Devour Madrid food tours. Mette took us on a fun, fact filled and thoroughly enjoyable 3.5 hour romp through the nooks and crannies of the Huertas neighbourhood. Besides enjoying a great literary heritage, Huertas has some of the city's finest and most historic eateries. The tour is a journey through the real heart of authentic Spanish cuisine: from drinking the finest vermouth to tasting the most delicious Jamon Iberico and also savouring Porras con Chocolat. Mette was a very informative, relaxed guide with a very sunny disposition: it felt like I was being guided by a friend rather than a stranger. This is the best €65 you will invest on a trip to Madrid so highly recommend this.
Best for drinks
If you like your bars, laidback and quirky then you will love El Imperfecto in the "El Barrio de las Letras" neighborhood. Their mojitos ( 2 for €10) are one of the best in Madrid and super cheap.
There is a strong culture of drinking Vermouth in Madrid and one of the best place to sample this herb steeped fortified wine is the Bodega da La Ardosa tapas bar in Malasana. Serving locals since 1892, this historic bar serves also cold beer on draft and does an excellent juicy, moist tortilla and artichokes ' a la plancha.'
Best places to party in Madrid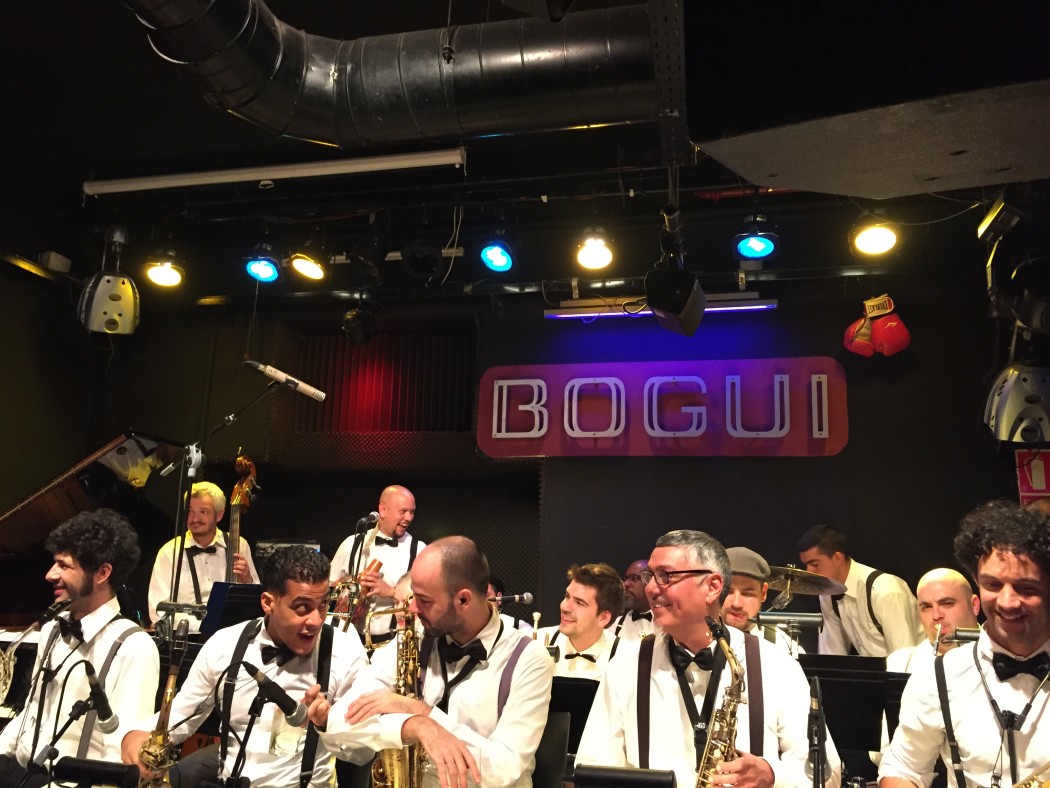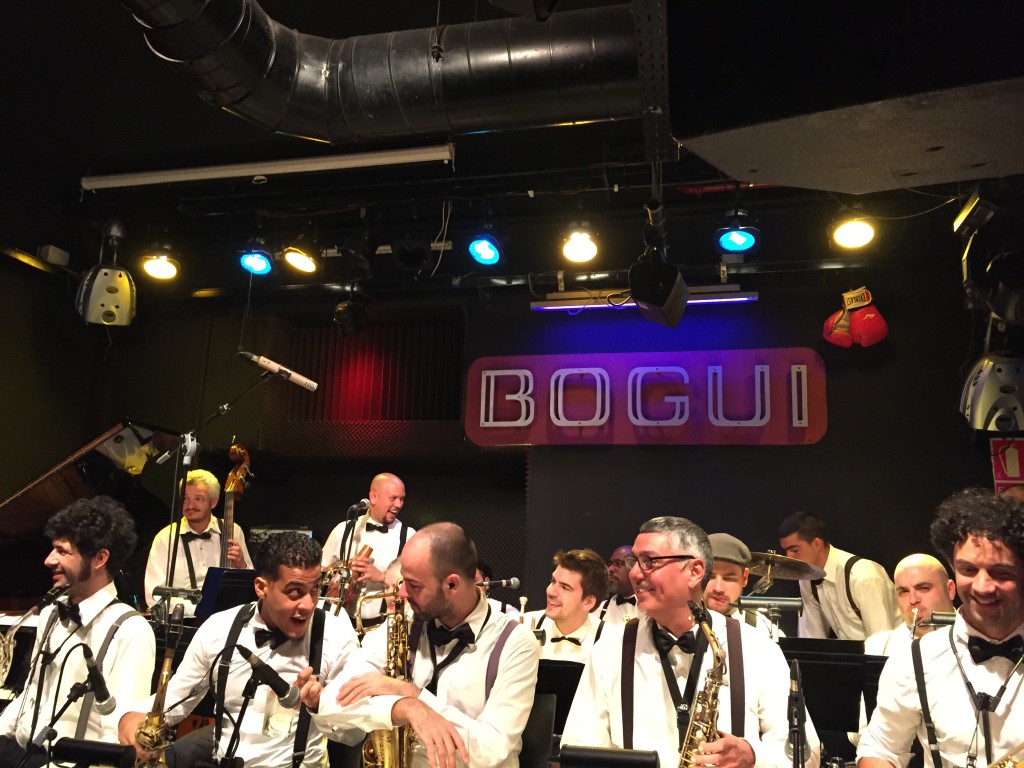 Nightlife in Spain is not for the faint of heart. In Madrid, it is considered normal to go out late in the evening and not return until seven am the next morning. But what else is there to do in a city brimming with bars?
A good area for those on a budget and looking for something less touristy Malasaña is an area of small, unique bars frequented by students and locals. I liked Cafe de Palma, an evergreen favourite amongst locals where there's friendly staff, great programme of live music and everything from cocktails to tea and cake. Then there is Ojala, lit with so much neon that you might have stepped into a Warhol image. It's possible to get a glass of wine there for under few euros. For an otherworldly experience, try La Catrina, a Mexican bar with a fascinating display of Virgins.
For something a bit special, head to Las Cuevas de Sésamo, Calle de Príncipe, a piano bar hidden away in an underground cellar. Patrons sit around little red tables, chatting, while waiters in old-fashioned uniforms weave back and forth from the bar. Under Franco this place was a gathering place for left-wing intellectuals. Prices are suitably socialist too – a small jug of sangria for two is 6 euros.
On a busy night in Las Cuevas, you are likely to hear only snatches of music so, for a more respectful relaxed environment, try Café Populart, on Calle de la Alegría de la Huerta. I had the pleasure of seeing the unusual spectacle of a solo harmonica player, giving a virtuoso jazz performance. Anyone who dared to ignore the performance and continue their conversation was heavily shh-ed by the bar staff. Entrance is free, but be wary of the drinks: an orange juice will set you back €5.
I also love popping into Bogui. Bogui is the place to be if you love jazz, funk and soul music. Brilliant atmosphere. Place can be jam-packed so be prepared for a tight squeeze.
Best place to go for a walk in Madrid
I love going for a walk in Parque de El Retiro.
El Retiro or Parque de El Retiro is where all locals come to relax and escape the hustle and bustle of Madrid life. The centrepiece of the park is the magnificent Palacio de Cristal.
Built in 1887 in the shape of a Greek cross ( to house flora and fauna from Philippines) and influenced by the legendary Crystal Palace of London, the Palacio de Cristal is a beautiful glass and metal edifice in Retiro park, great to wonder around , especially during sunset on any evening in Madrid. Plus its free! Also do pop into the next door Palacio de Velaquez , a beautiful building where they frequently host art exhibitions. This is free also to enter. The park has also a magnificent lake where you can hire and row your own boat. Altogether a lovely park.
Best viewpoint in Madrid?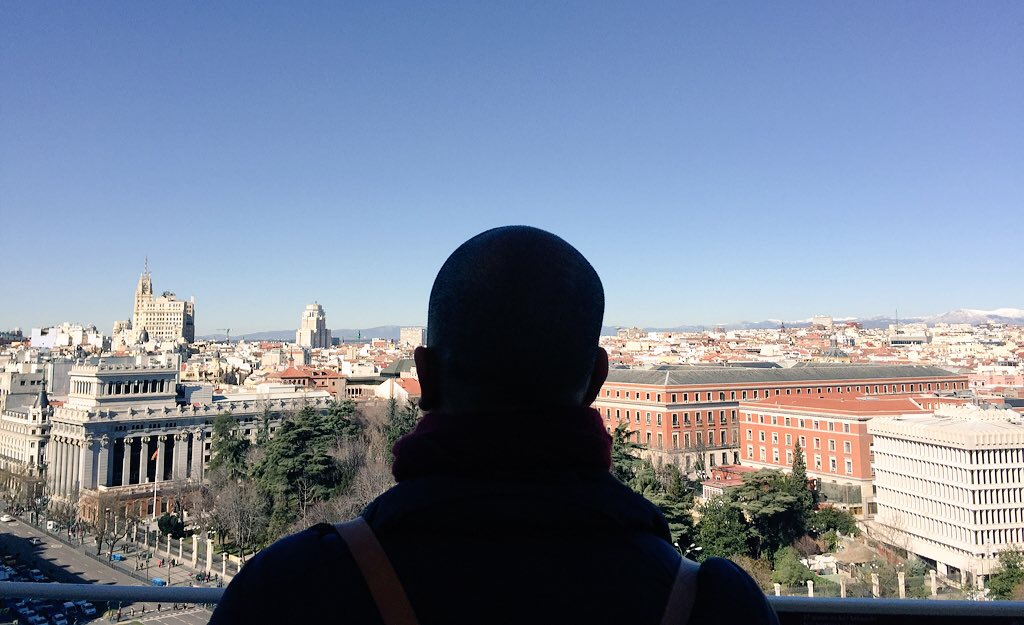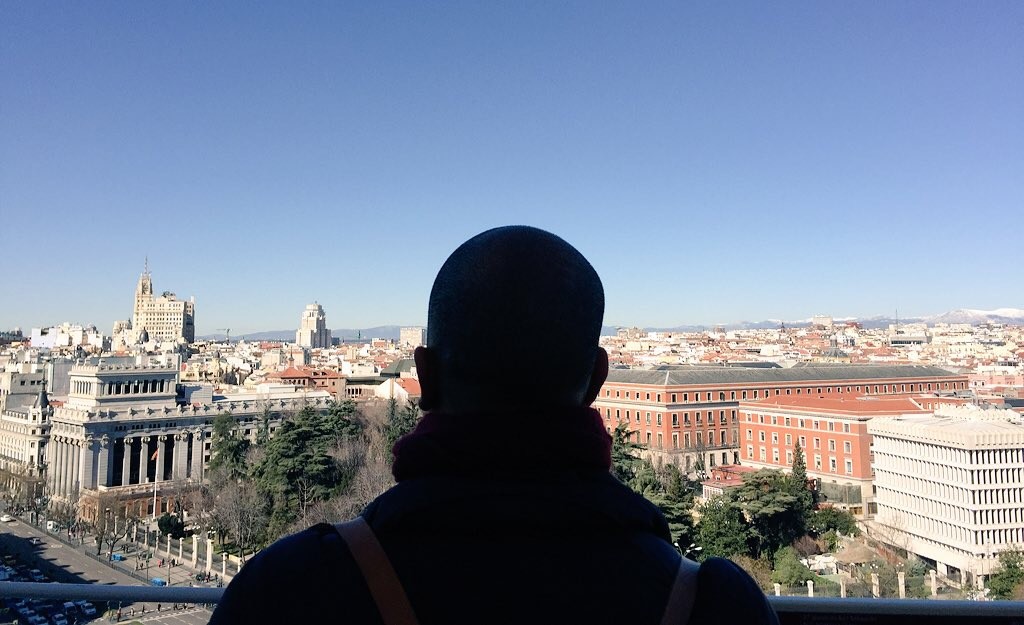 Palacio de Cibeles ( €2 entry fee), overlooking the iconic fountain of Plaza de Cibeles ( where all Real Madrid supporters celebrate their triumphs in major competitions ) for me offers one of the best panoramic views of the city.
If its a sunny day, head upto the 7th floor rooftop bar of Círculo de Bellas Artes a private, non-profit, cultural organization organises everything from classes, exhibitions, lectures and concerts. You get a magnificent 360 degree view of Madrid. Drinks can be slightly pricey but the view more than makes up for it.
Best for outdoors markets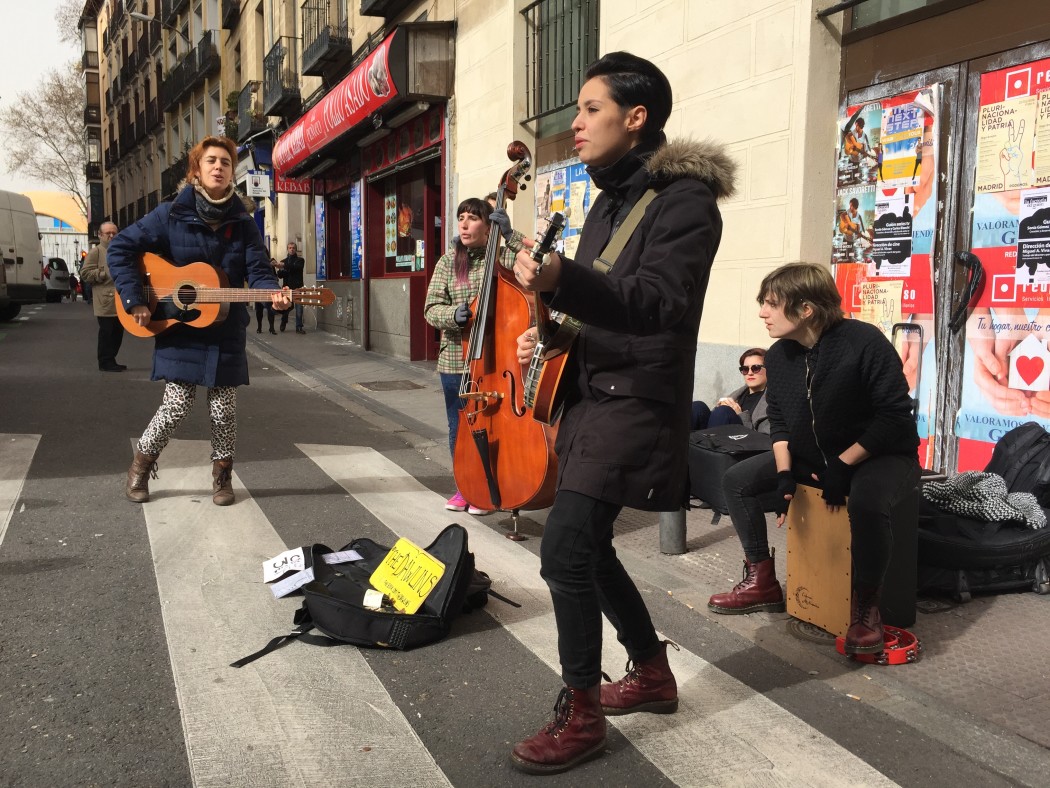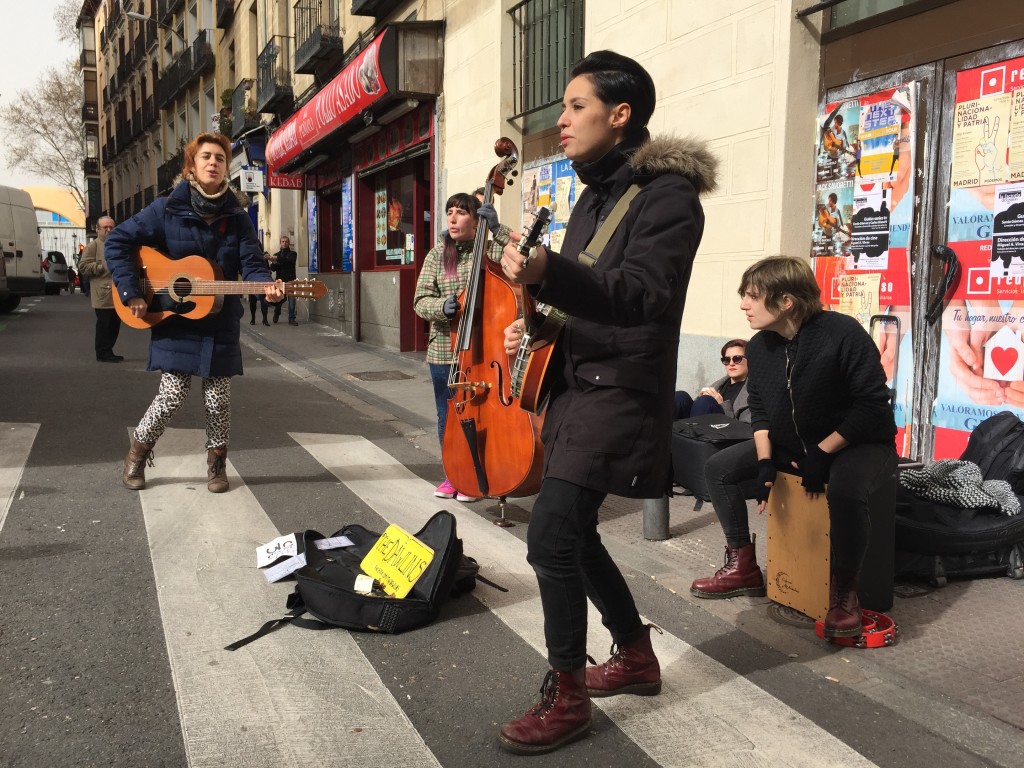 El Rastro de Madrid
€Free
If you are in Madrid on a Sunday going to the El Rastro , an open air flea market is a must. The quality of offering is pretty naff but the general, festive atmosphere is really fantastic. Lots of great street musicians come and perform. Reminded me a lot of Mauerpark in Berlin.
Best for culture in Madrid
Art at La Neomujadar
If you haven't had your fill of art, do make a point of visiting La Neomujadar, an avant garde arts centre which focuses on experimental art along the lines of Tacheles in Berlin and La Cartucherie in Paris. Provocative, weird, unusual and very original- this place is definitely an 'experience.'
Best place for sunset in Madrid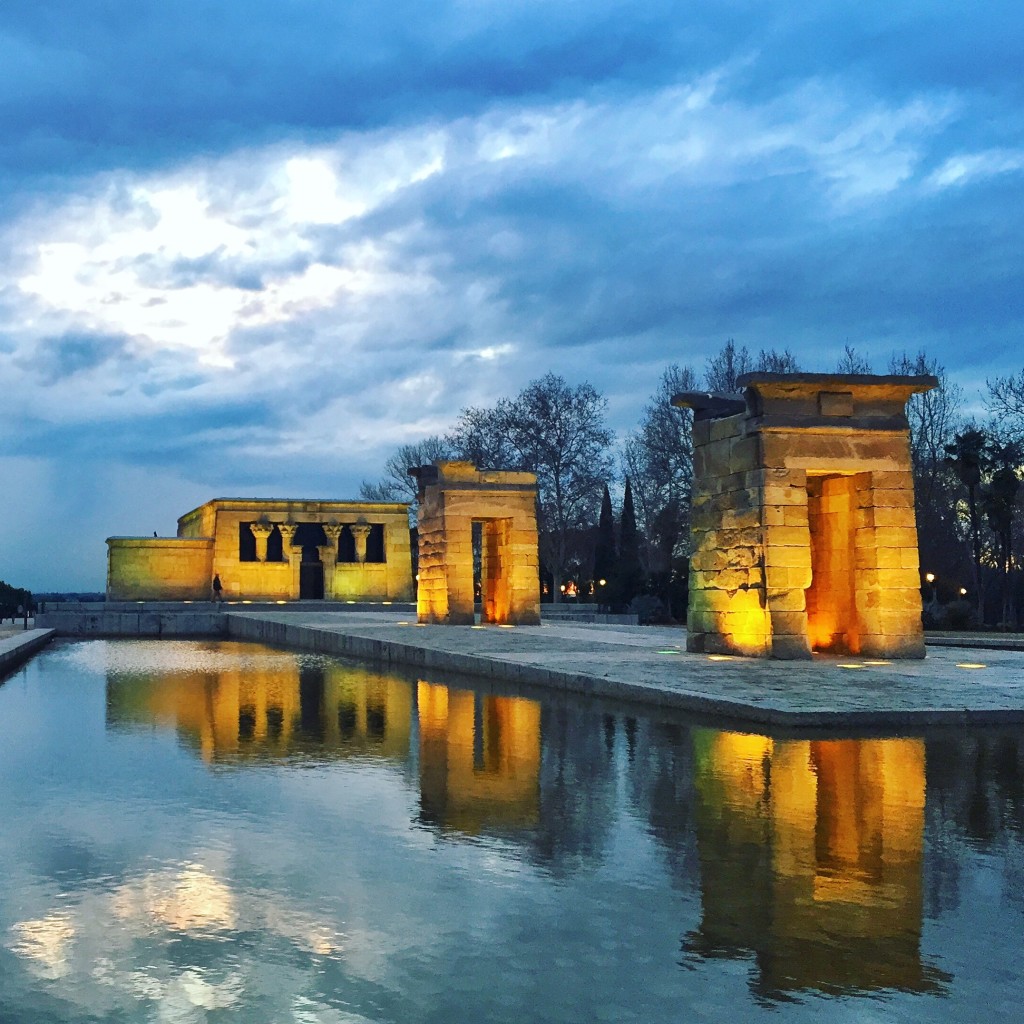 Sunset at Temple de Bod
One of the most unique aspects of my trip to Madrid was the surreal view of this ancient Egyptian temple that was dismantled and then rebuilt in Madrid, Spain. Come during sunset when the sky dims and the lights switch on: magical stuff.
Day out from Madrid
One of my favourite secret spots which is a short train ride Madrid is the small town of Segovia , effectively a living museum that includes a Roman aqueduct, a 16th century cathedral and a castle that inspired Disney. If the weather is good, there is nothing to stop the traveller spending an entire day wandering the narrow medieval streets. Getting to Segovia is not difficult. The high-speed trains from Chamartin station reach the town in just over half an hour. A return ticket costs around €20. The bus from the train station runs relatively frequently and stops at the foot of the aqueduct. To find the Plaza Mayor, walk through it and take the street on the right that turns up the hill. The Cathedral is hard to miss. Other sights include the old Jewish quarter and Alcázar a castle with elaborate turrets. The latter were the inspiration for the famous Disney palace logo. To see the castle at its most impressive angle, walk down the hill to the valley below. Segovia is famous for its suckling pig, but if you are on a budget (or are vegetarian) there are a couple of alternatives. During the week it is possible to find meal deals, but for a cheap meal any time, try the streets between the Cathedral and the Castle.
Disclaimer: This post was produced with the kind support of the Spanish Tourist Office UK as part of their #SlowTravelSpain campaign. However, all the views expressed here, good and bad, are entirely my own. Thank you.