This year I turned 36. I am a year younger than when Vincent died.
This year marks 125 years since his death: 30th July, 1890. As a treat, I turned my birthday week into a personal quest to find Vincent and had the lovely Sofia aka FromMadeiratoMars 
to help me. 
Here is the story of my quest. In 40 pictures and 20 songs.
Press play below and enjoy the pictures.
My quest begins in Amsterdam where a young Vincent was training to be a clergyman. Long before he became an artist.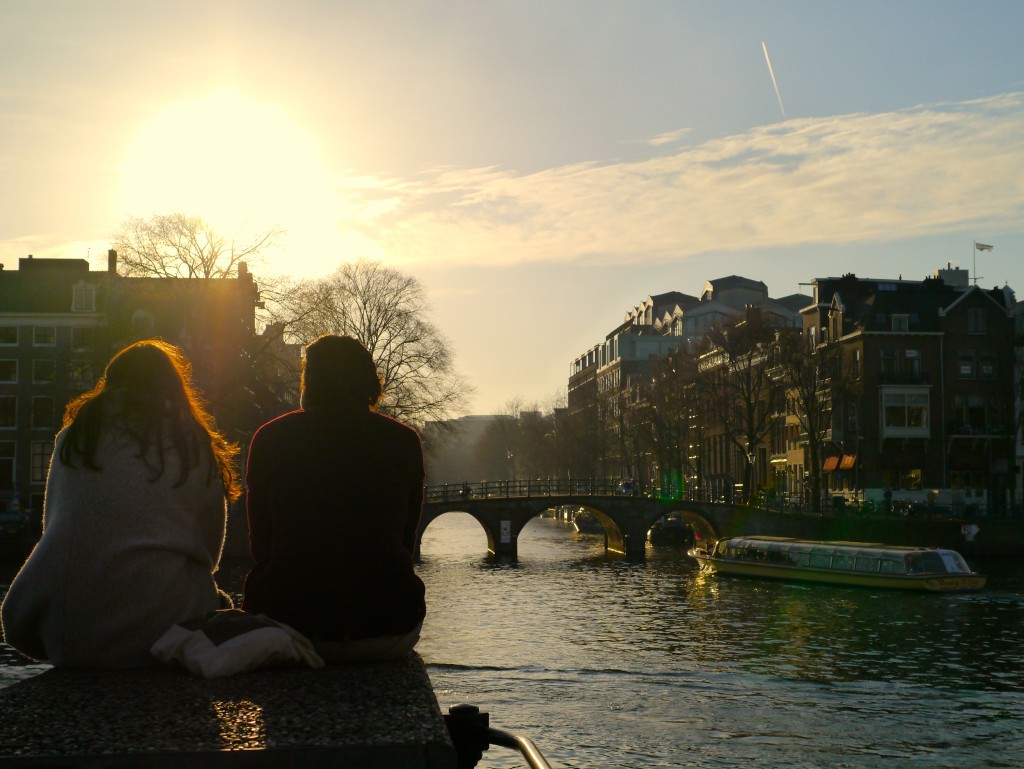 It was a beautiful Sunday evening in Amsterdam.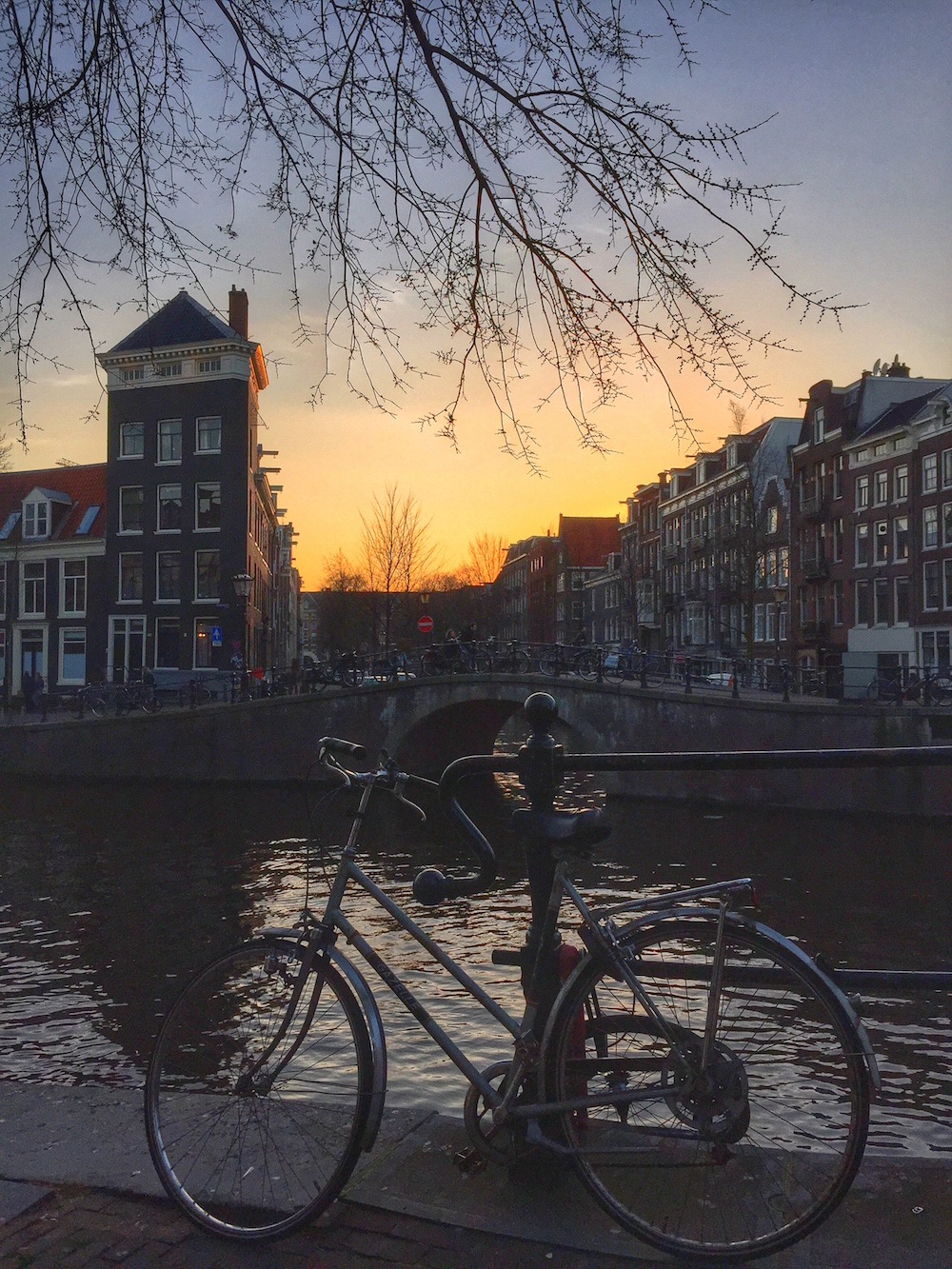 My first stop is 13 Jonas Daniël Meijerplein. At the time I thought this was the house where Van Gogh lived in Amsterdam. I later realised that this was the house of  M.B. Mendes da Costa who taught Latin and Greek to Vincent. Both were required subjects for entrance exams for the study of Divinity. At the time, Vincent was training to be a clergyman. It was amazing experience knowing that I was standing in a place where Vincent had once been many times.
6.30pm, Prinsengracht. || I was searching for the house of Kee-Vos Stricker who was the cousin of Vincent Van Gogh. Vincent had fell in love with his cousin after she became a widow. You can imagine him ambling down Prinsengracht towards her house seeing this very same scene.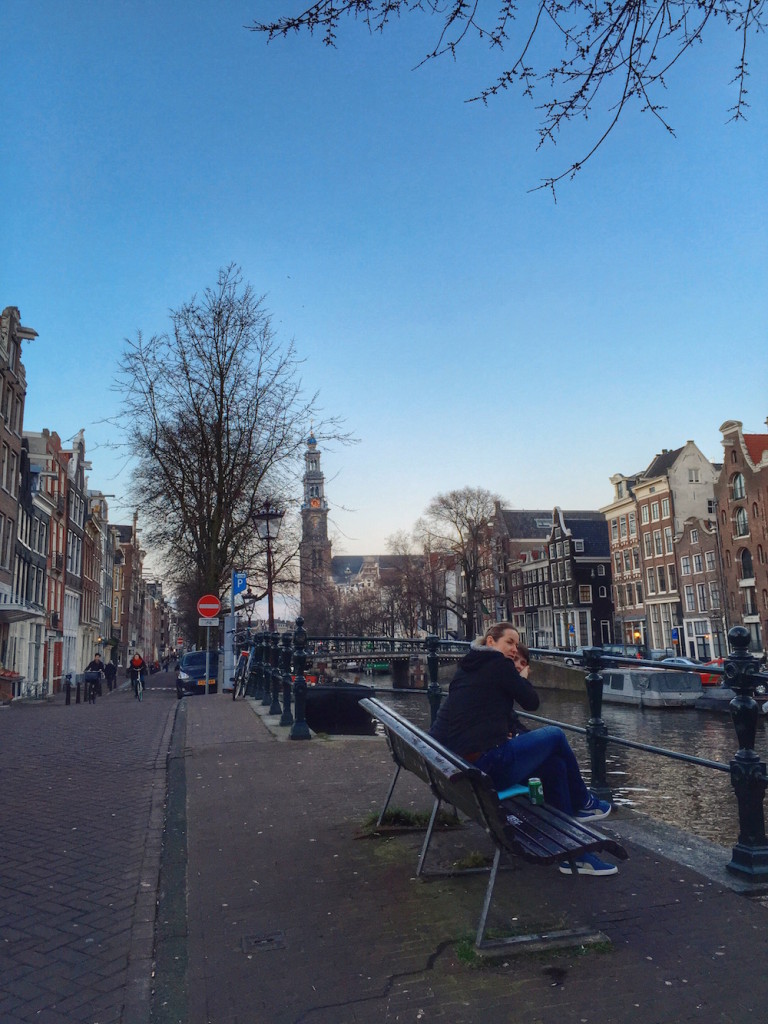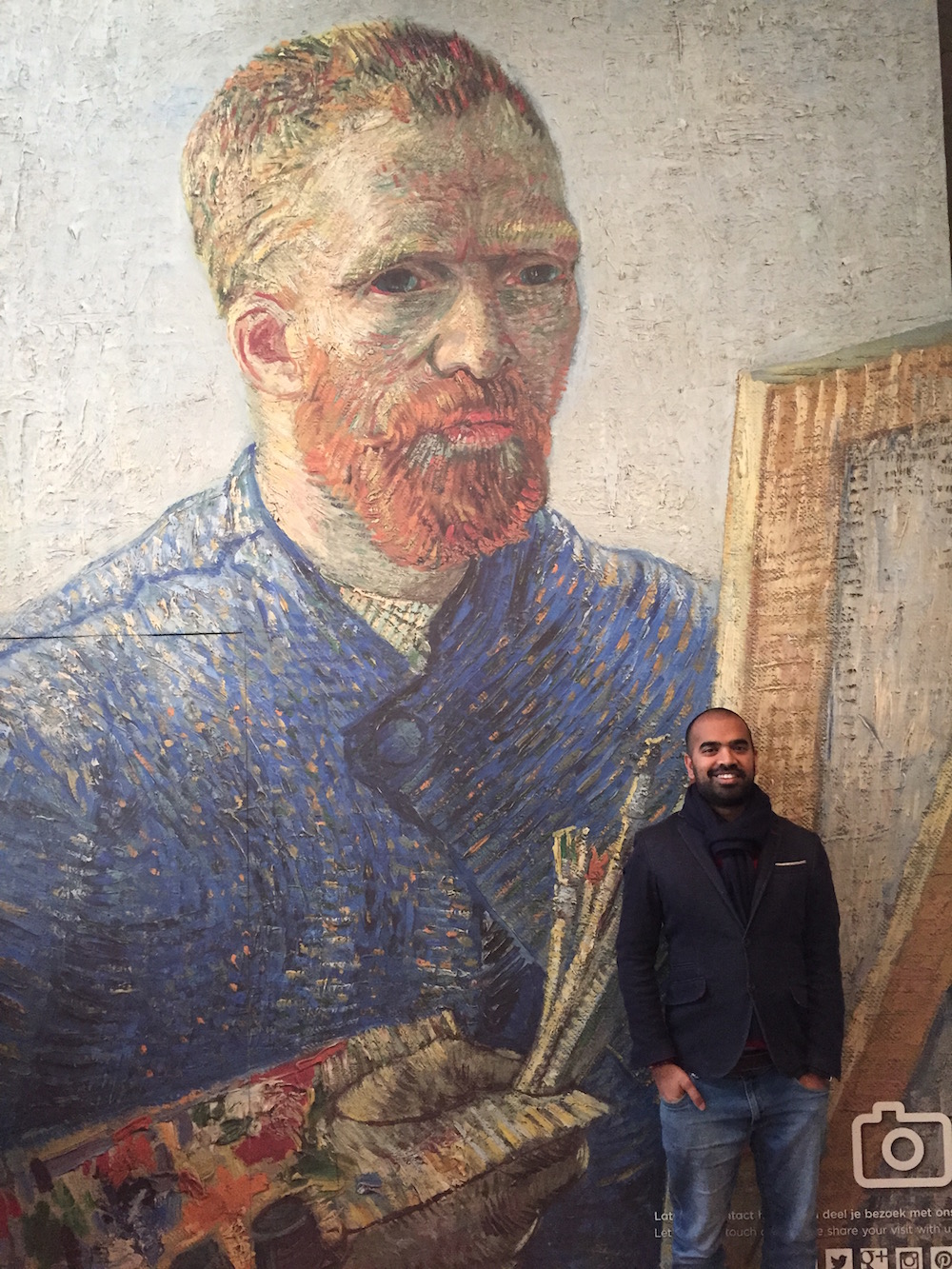 Next morning, I visit the Vincent Van Gogh Museum. A quick self portrait with the man himself.
I spend the morning exploring the museum. I buy my tickets online which allows me to jump the queues which is handy.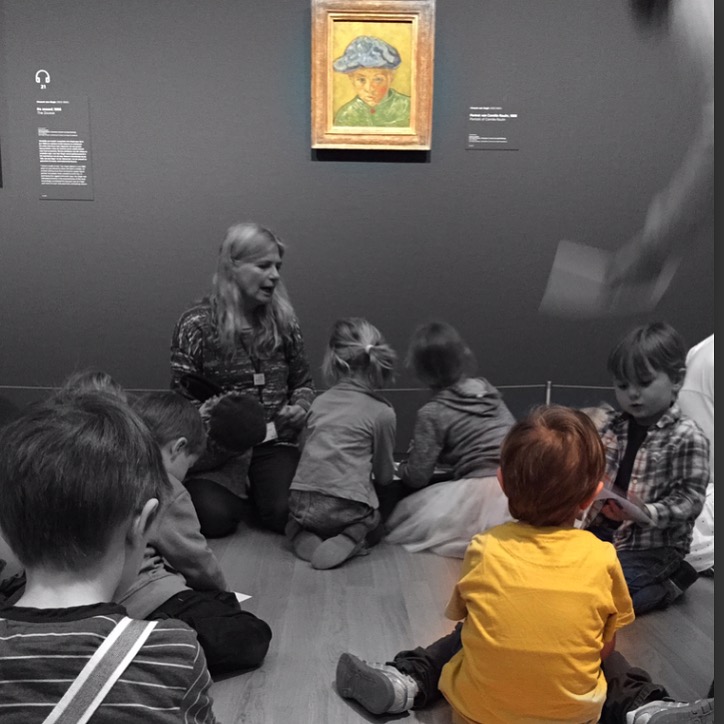 From the dark but moving 'Potato Eaters' to colourful masterpieces like 'The Yellow House' and 'Almond Blossom' to the achingly beautiful landscapes he painted in the last weeks of his life in Auvers-sur-Oise, the Van Gogh Museum gives a wonderful overview of  Vincent Van Gogh's brief but extraordinary career.
Rest of the day, I enjoy the spring sunshine in Amsterdam.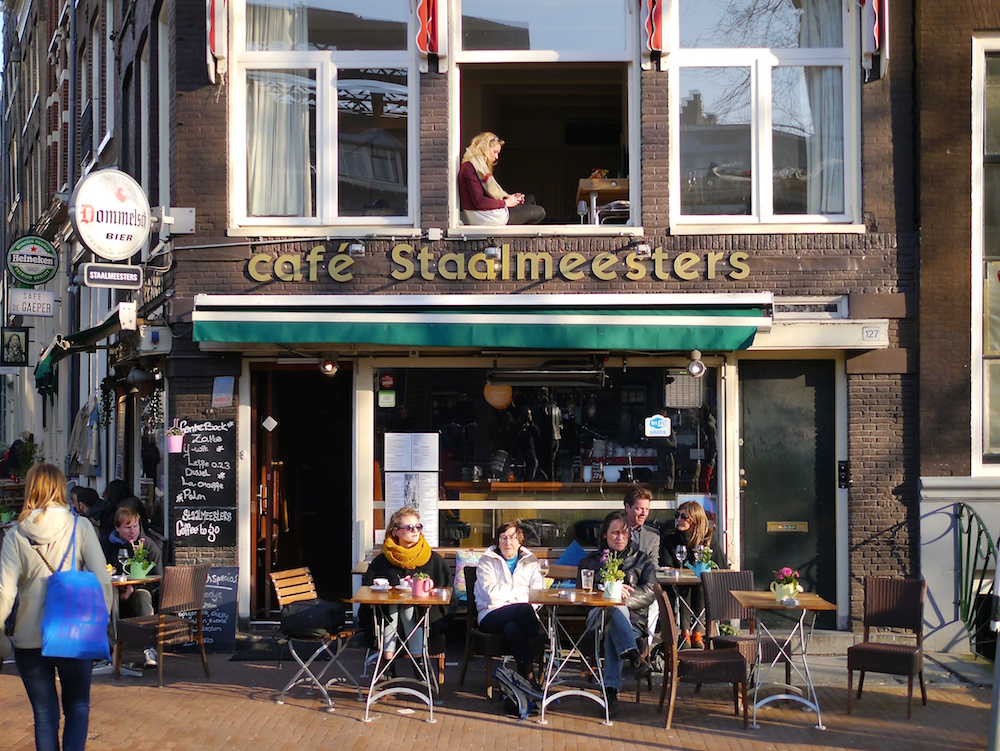 Everywhere I see yellow. Houses, flowers and bikes.
Van Gogh had a strong affinity to the colour yellow.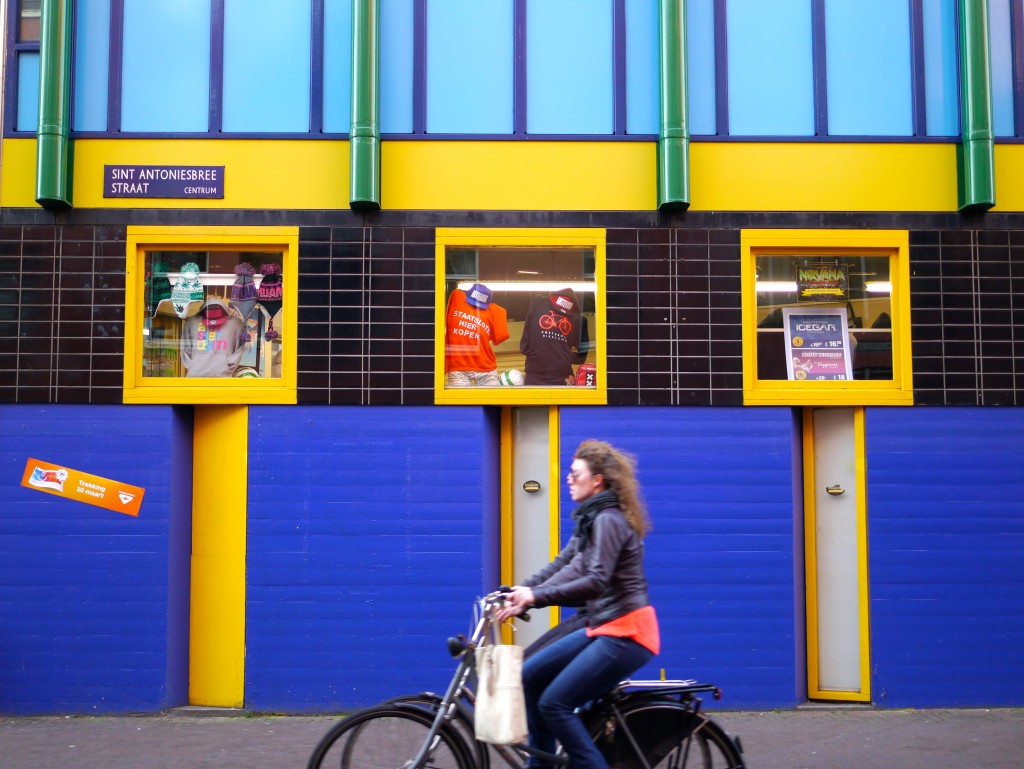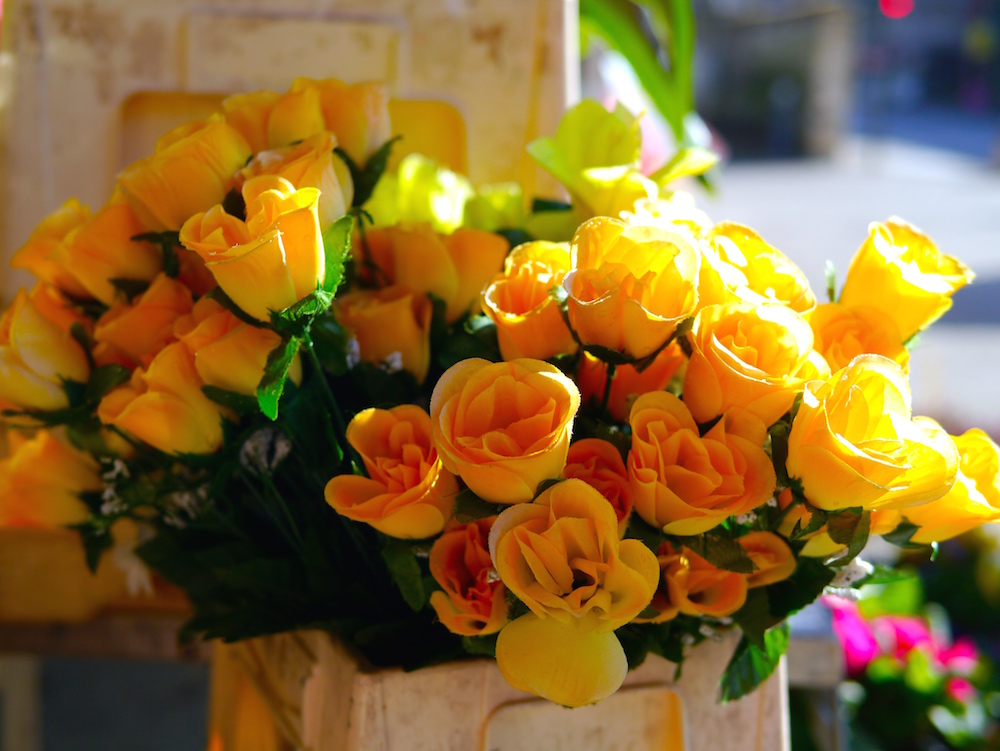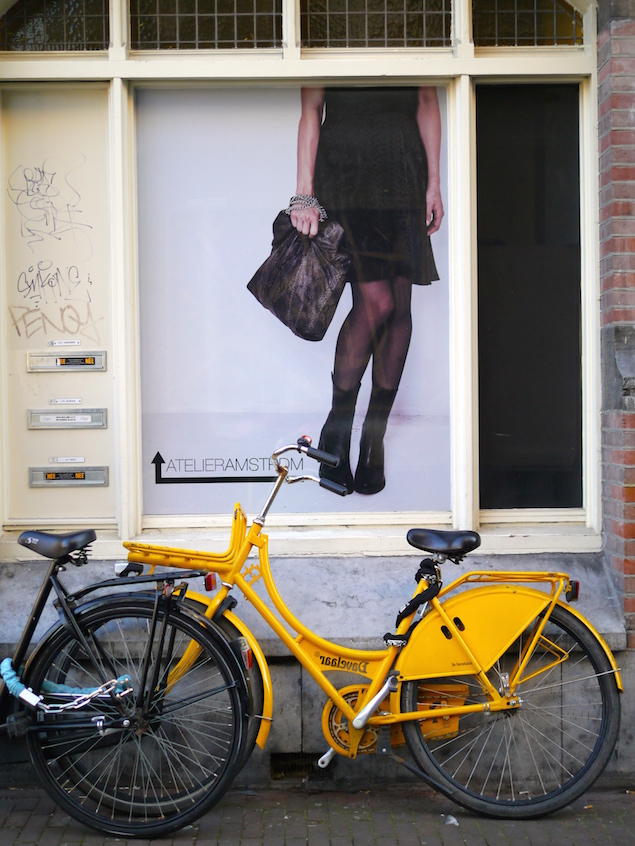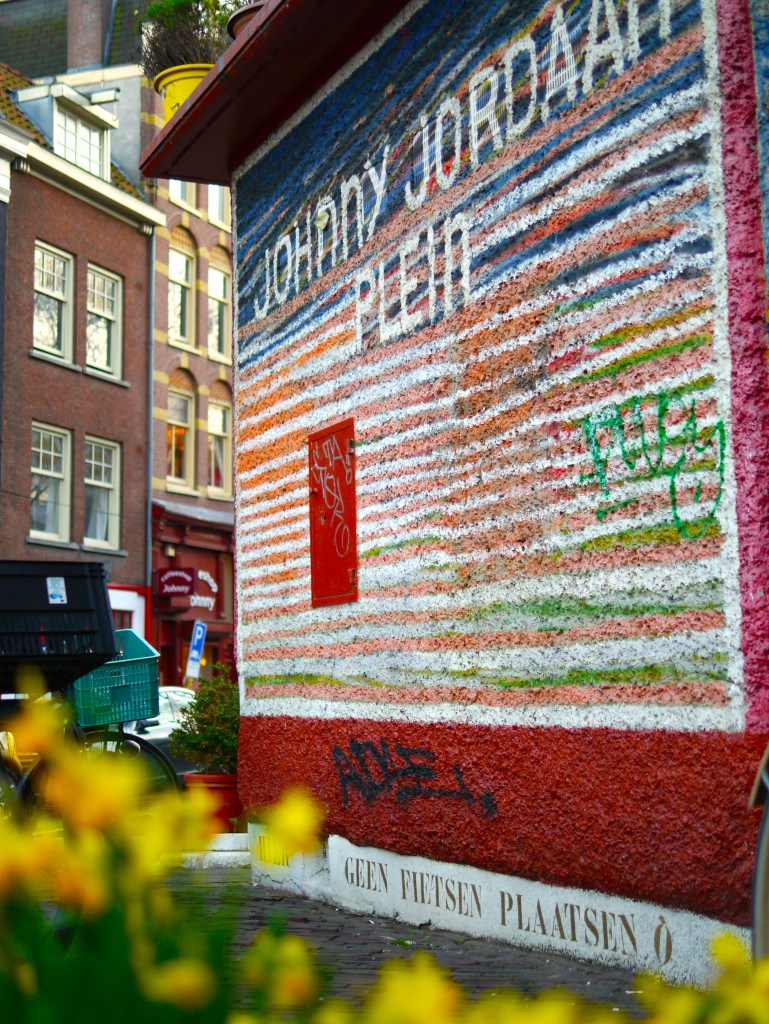 Yellow= happiness. He apparently ate yellow paint because he thought it would get the happiness inside him.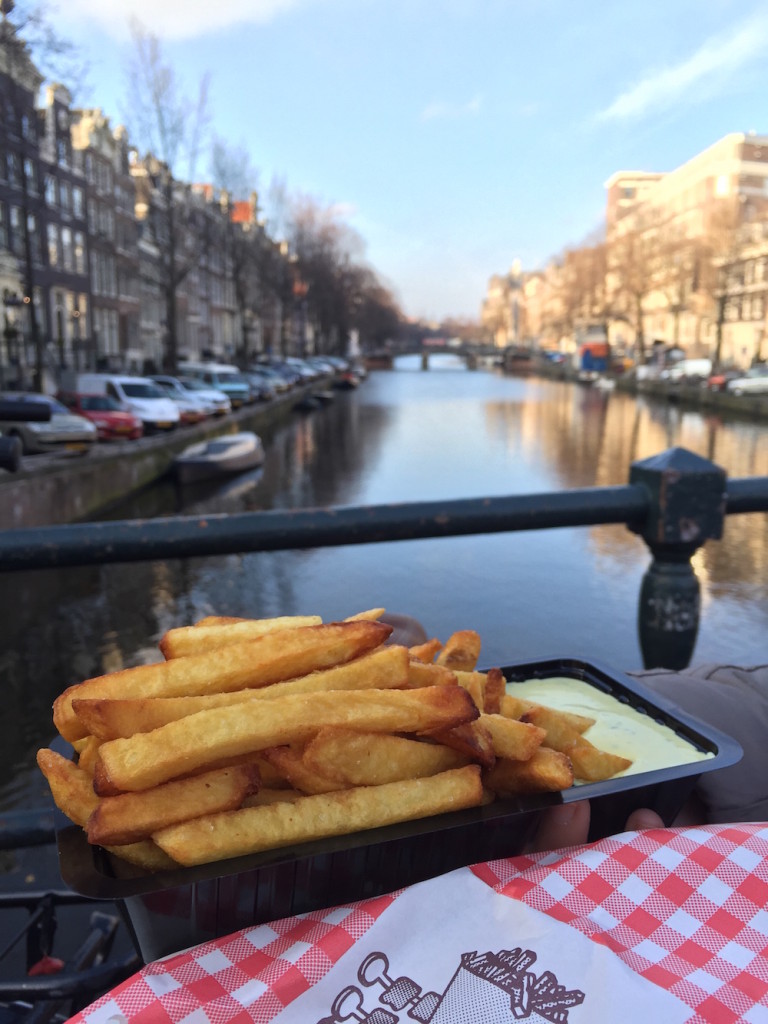 'What is done with love is done well.'  Van Gogh
No trip to Holland is complete without some good frites. Our search for the best frites in Amsterdam lead us to Frietsteeg on Heisteeg 3. These frites were awesome. Crunchy on outside, soft on the inside. The frites here are freshly made on the premises and you can choose from an amazing range of sauces to go with your frites. We went for mustard mayo. Delicious. Van Gogh would have approved am sure.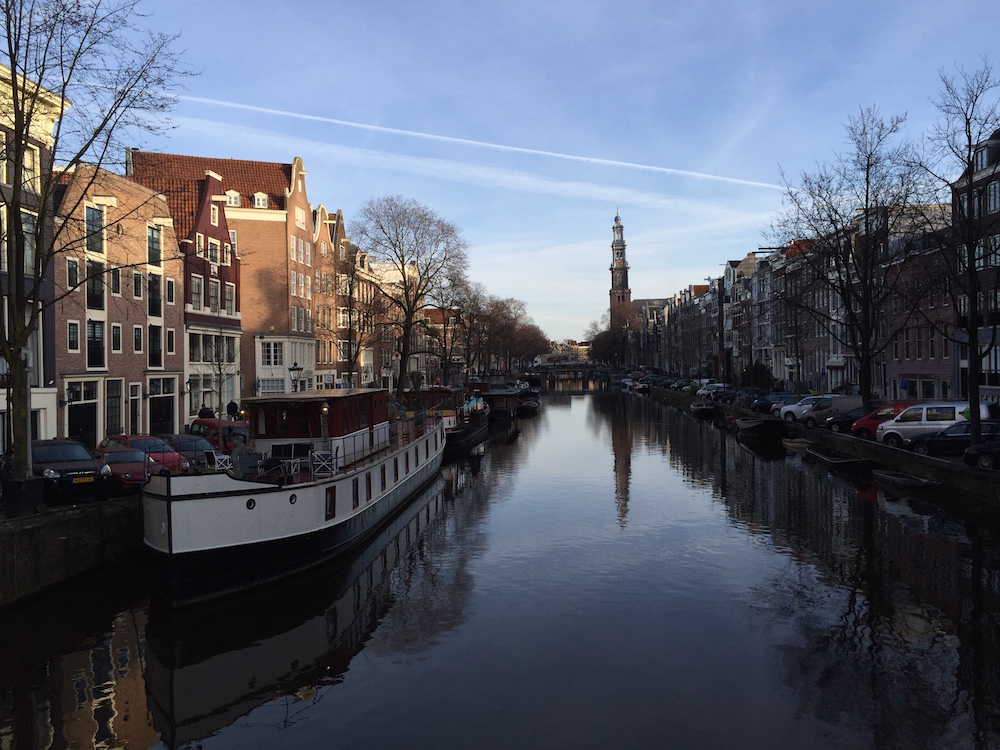 Next morning, it is time to leave Amsterdam. We head south to Eindhoven to spend the night there.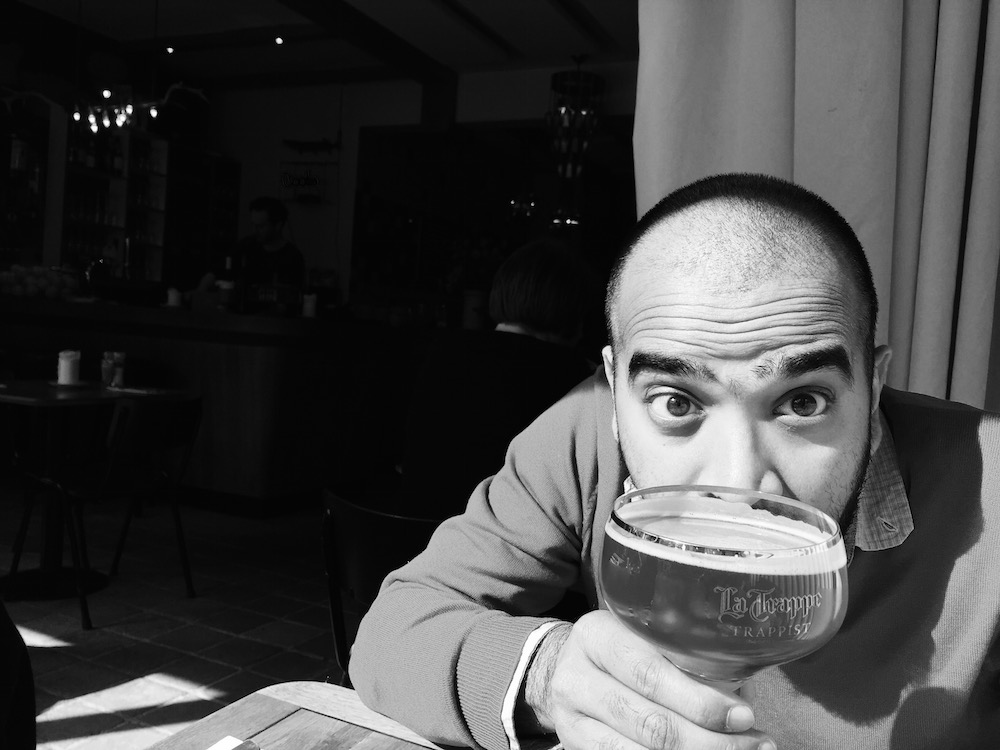 I am 36 today. We celebrate with a great birthday lunch at Cooks. I wash down the meal with a few glasses of the excellent Trappist beer.
Just a 20 minute bus ride from Eindhoven is Nuenen.
'I desire nothing other than to live deep in the country and to paint peasant life.'
Van Gogh in Nuenen, writing to his brother Theo.
In 1883, Van Gogh settled in Nuenen, the country village where his father was a pastor in this church.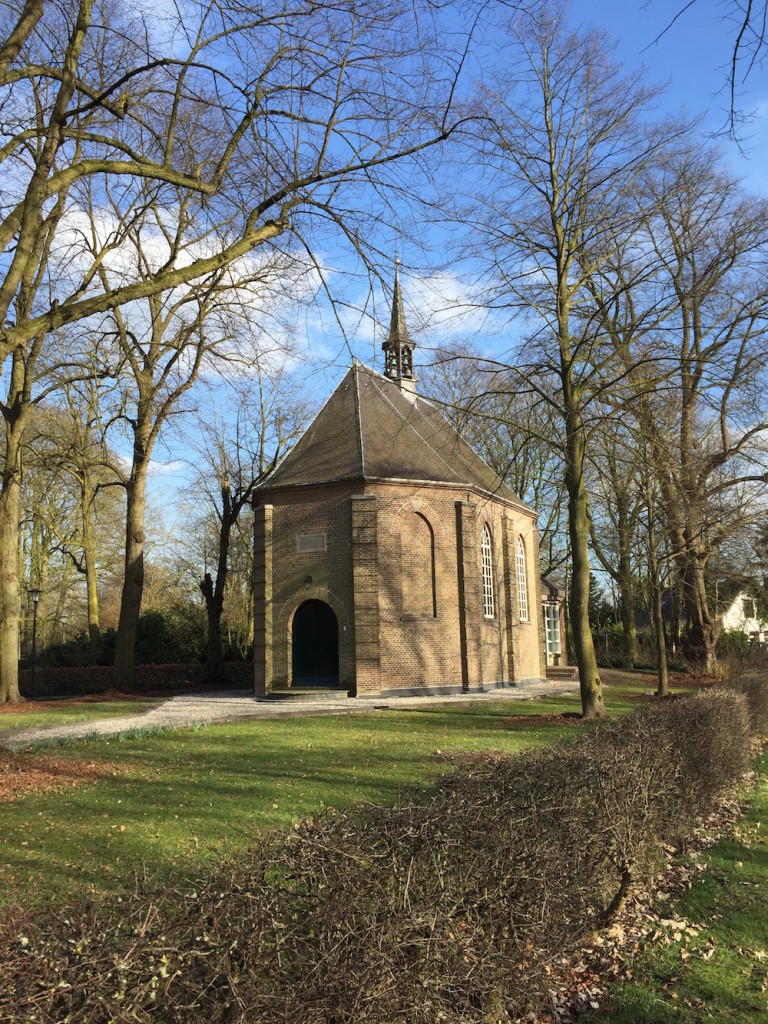 Nuenen is a dreamy place where Van Gogh's work comes alive. Few places have stood the test of time like his father's church which was subject of several oil paintings by Van Gogh.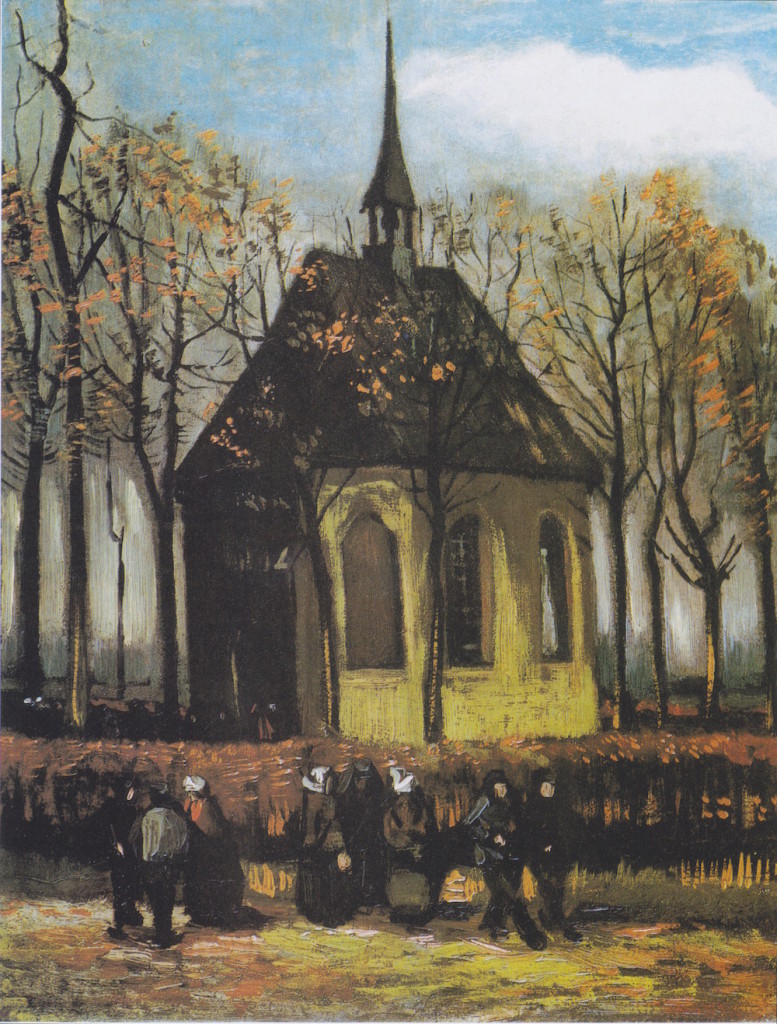 Just a stone's throw away I come across the beautiful cottage- De Skille Kracht.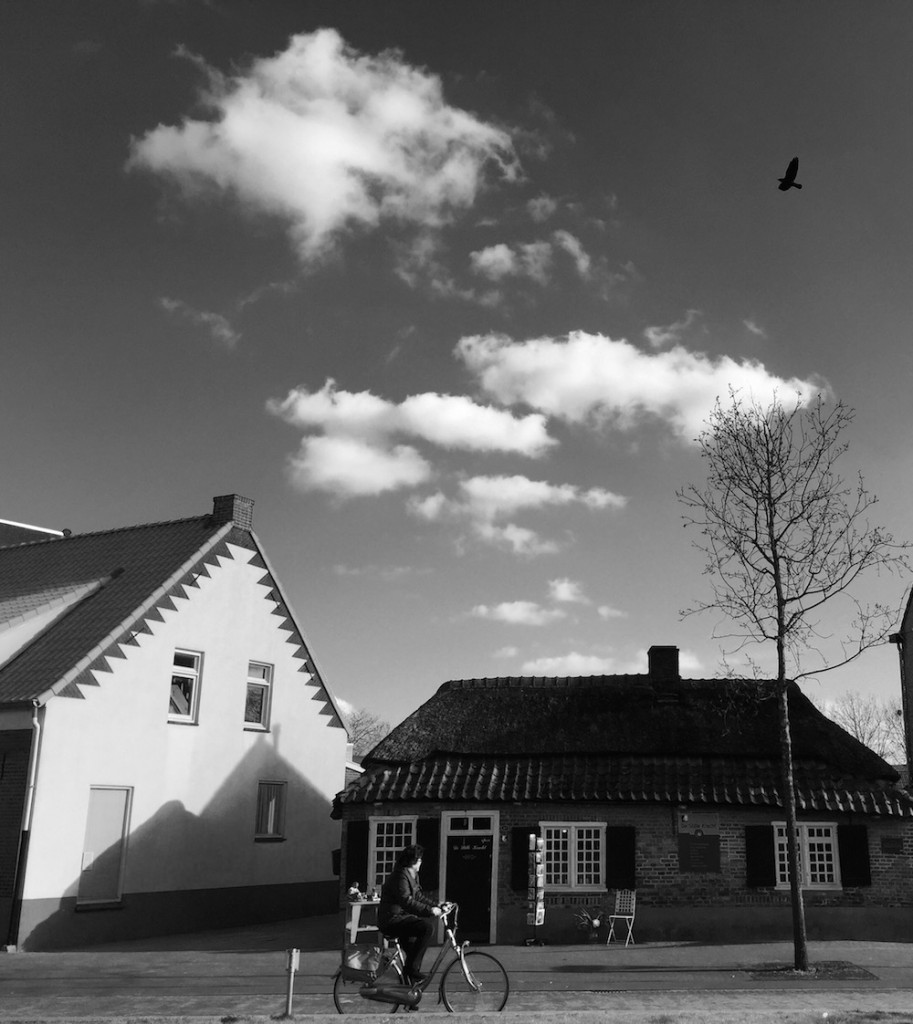 The cottage was near the post office that Vincent visited regularly to mail letters to his brother Theo.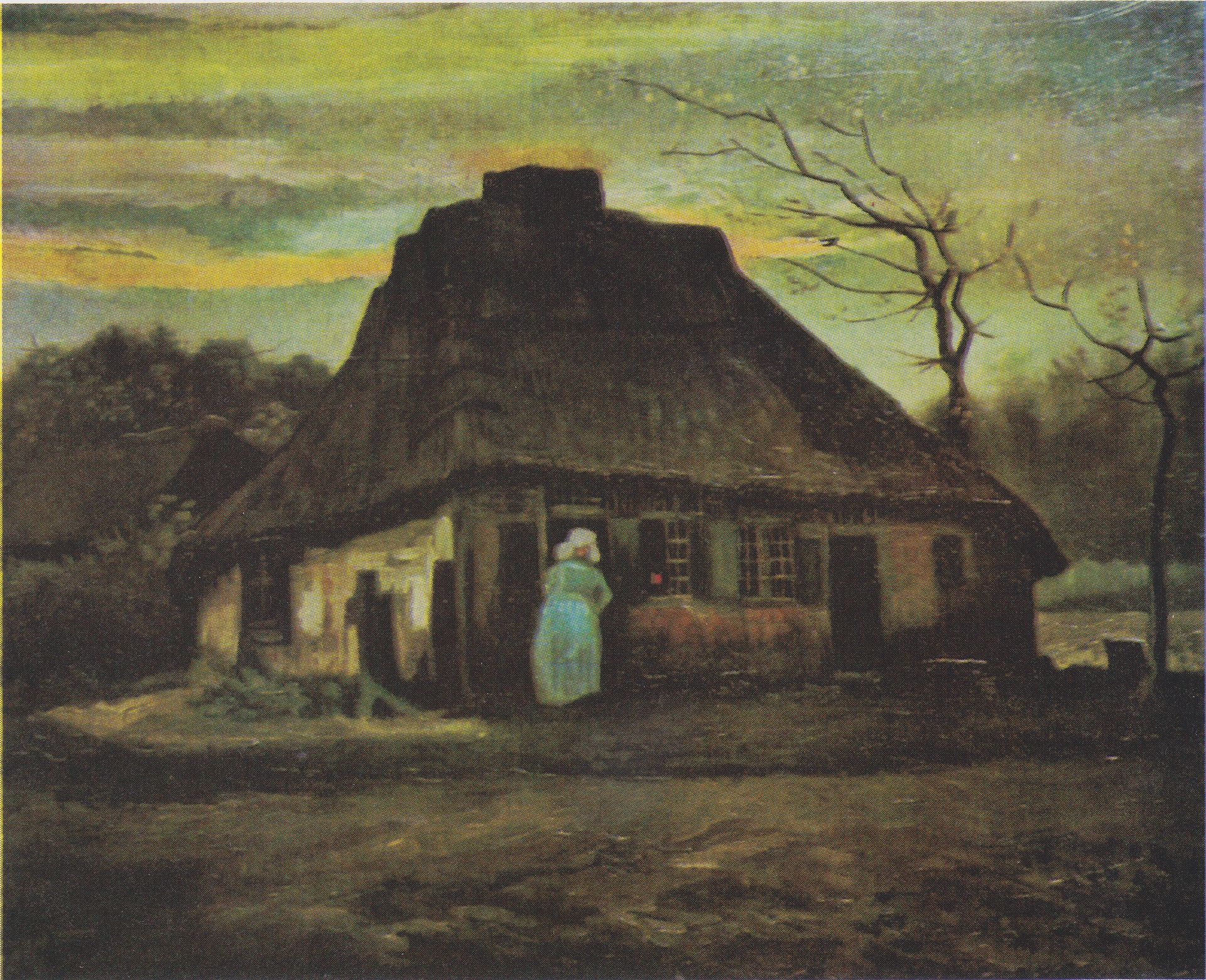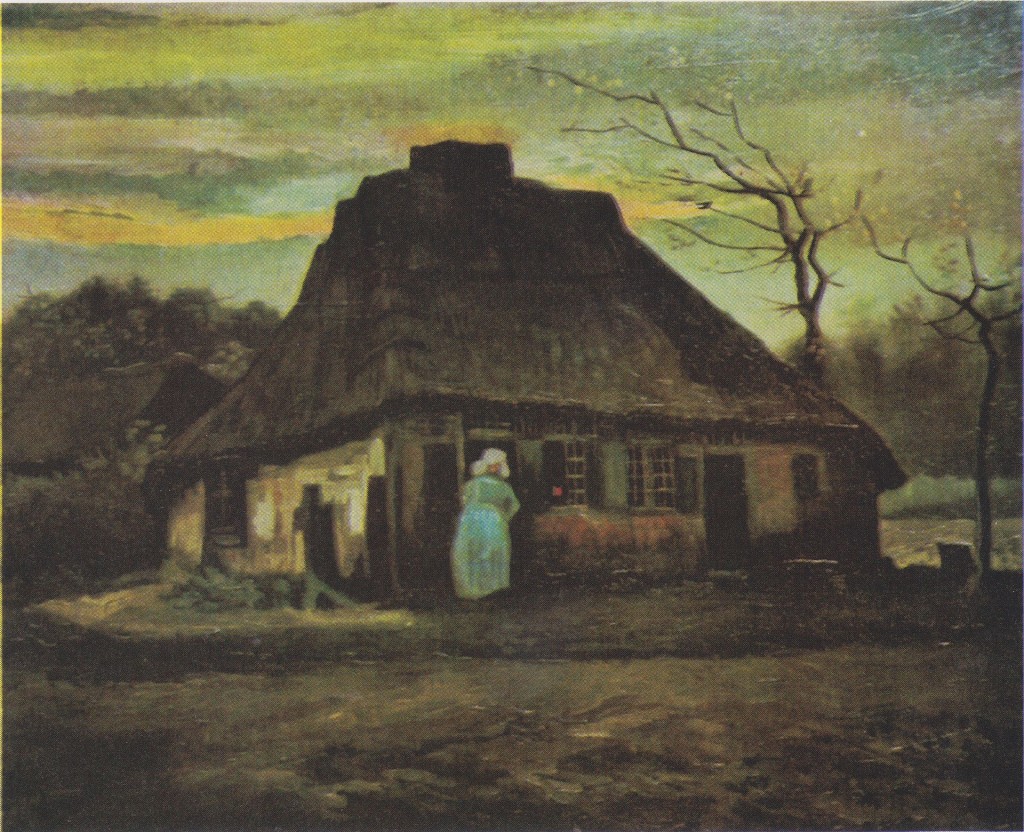 The countryside around Neunen is dreamy, especially on a clear sunny day in Spring like the one we were blessed with.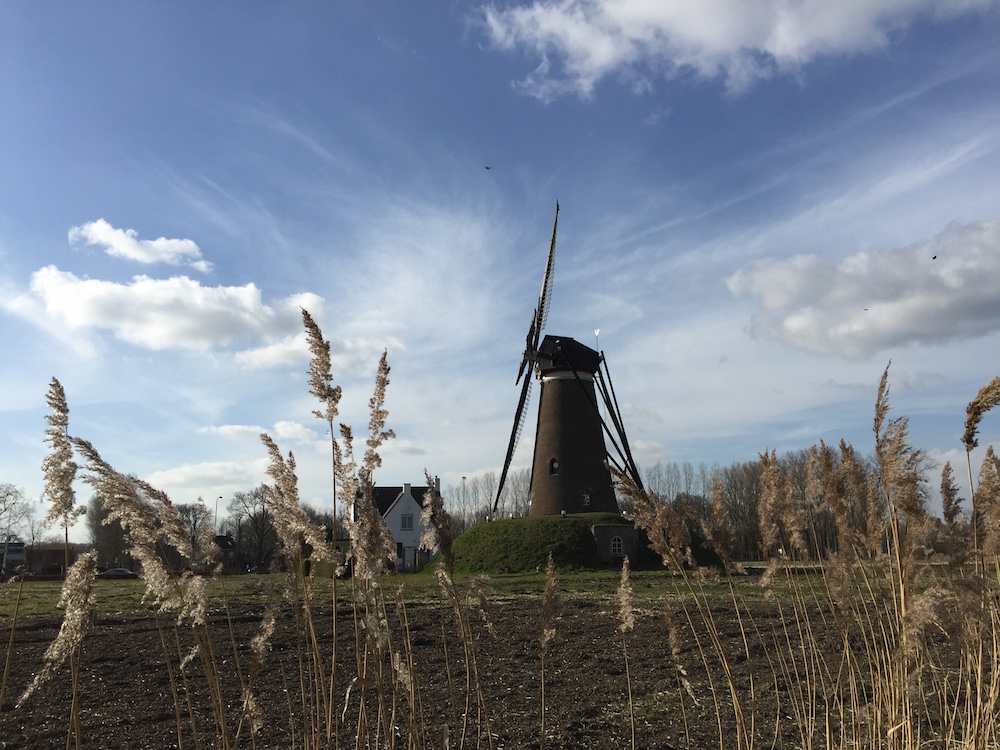 Van Gogh would go for long walks to get inspiration and often pass the Roosdonck windmill between Nuenen and Gerwen that features in many of his works.
This is the house that Vincent Van Gogh lived in with his parents from 1883-1885.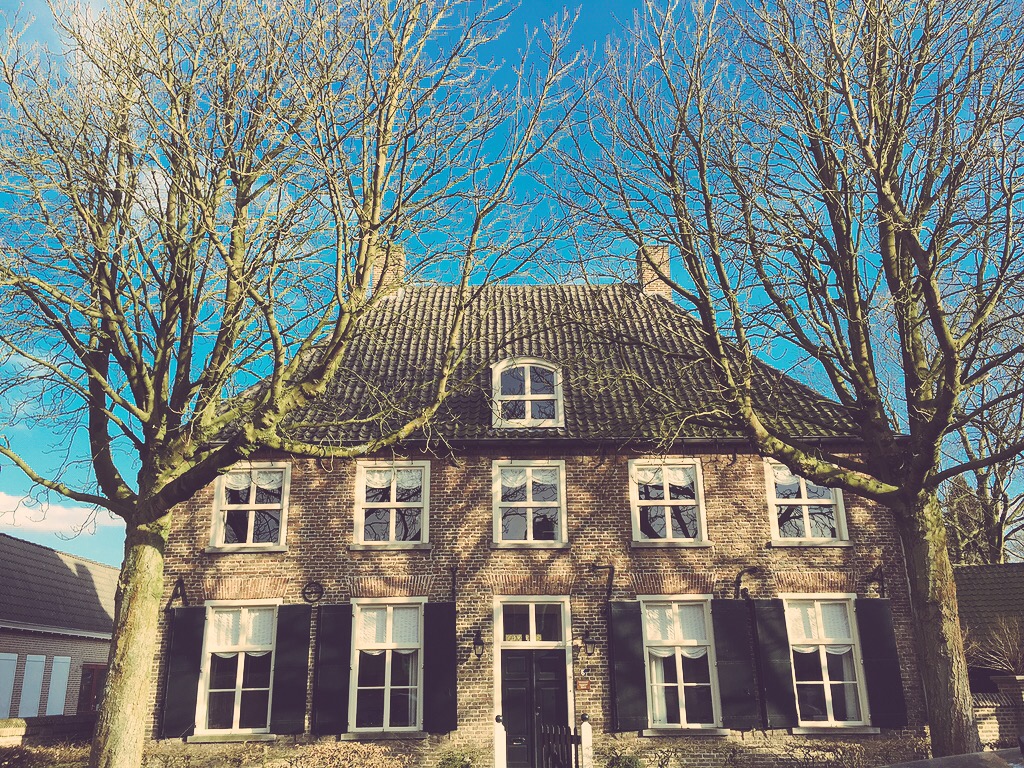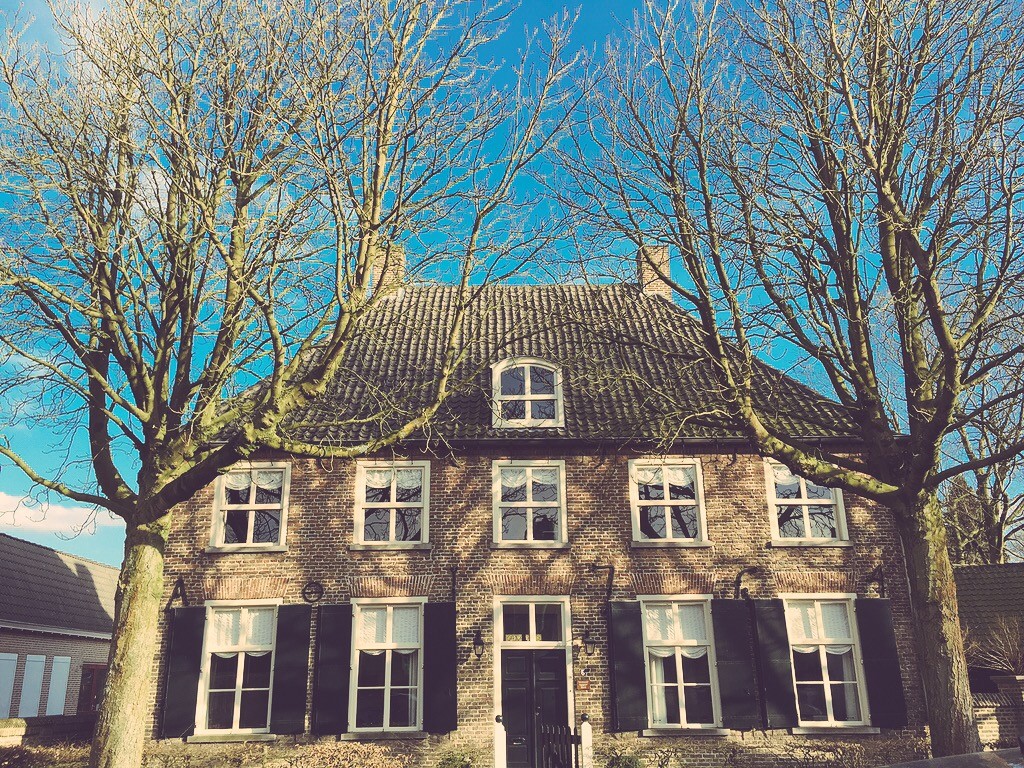 Sunset was beautiful.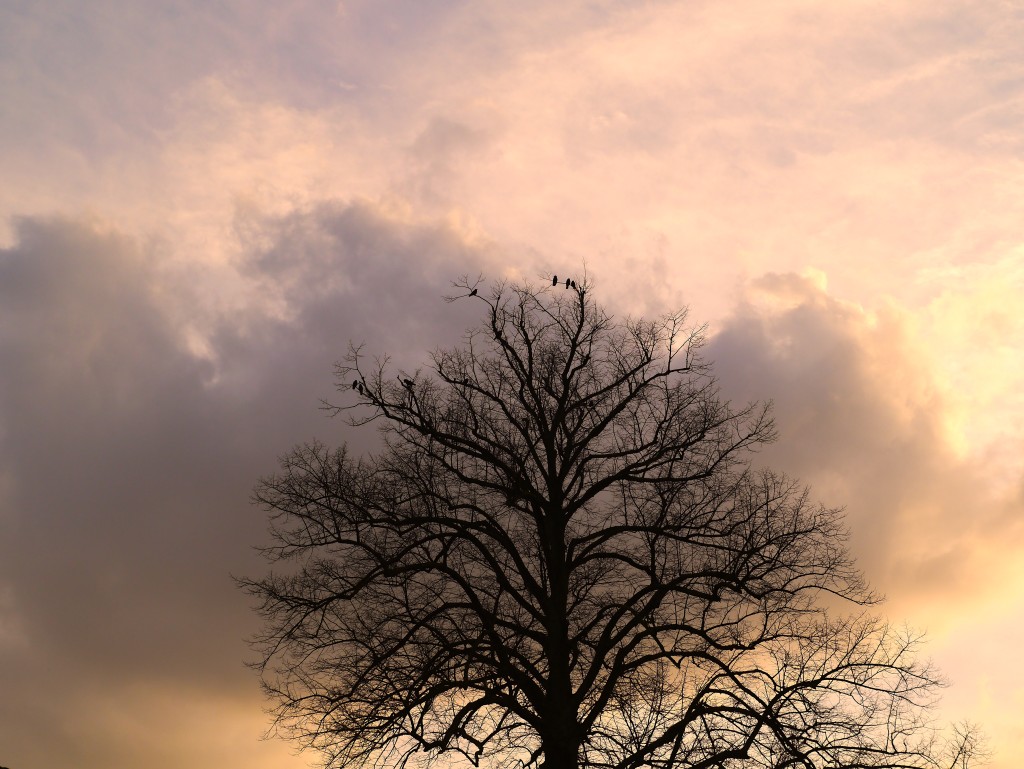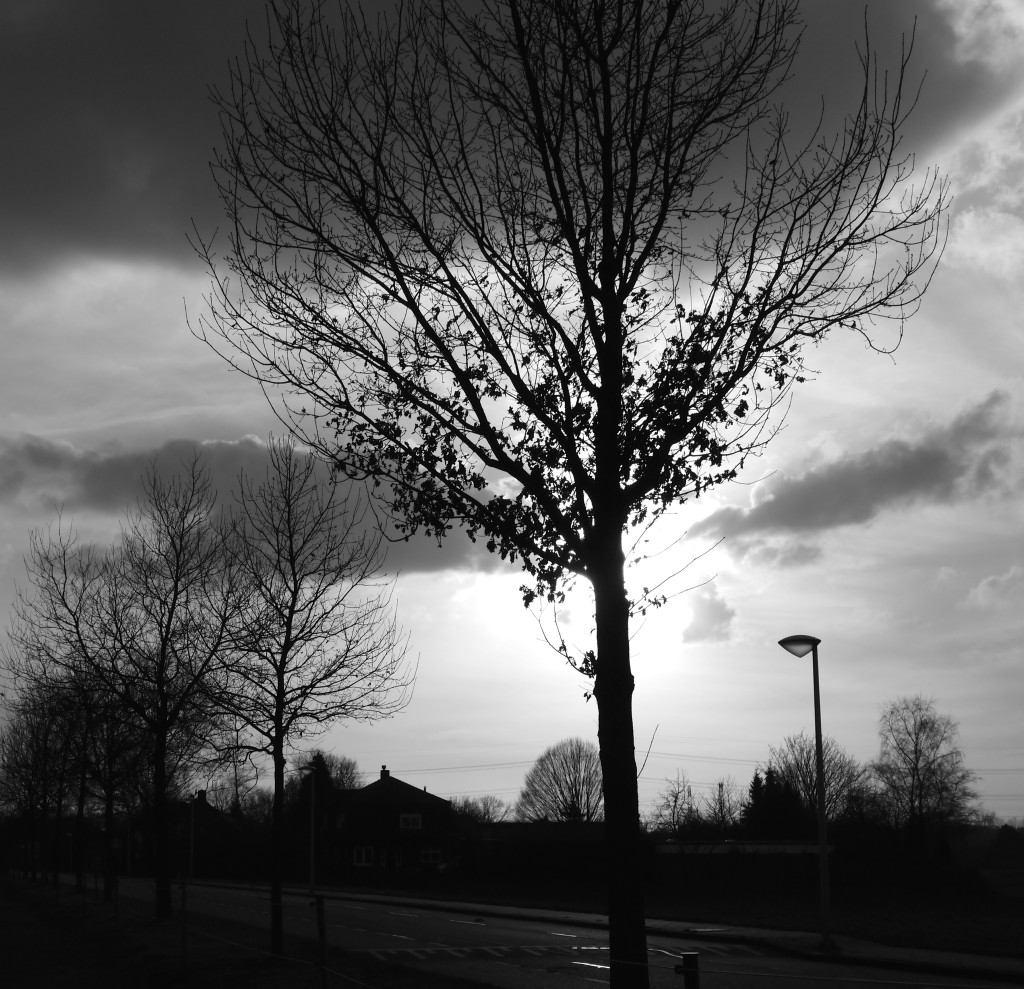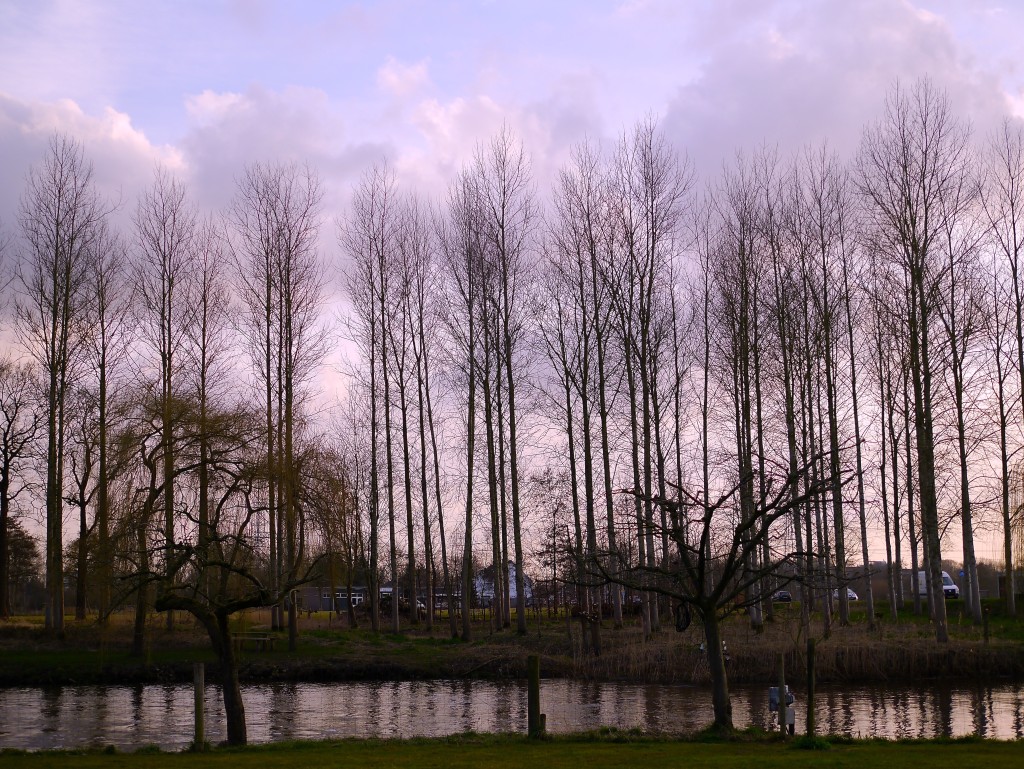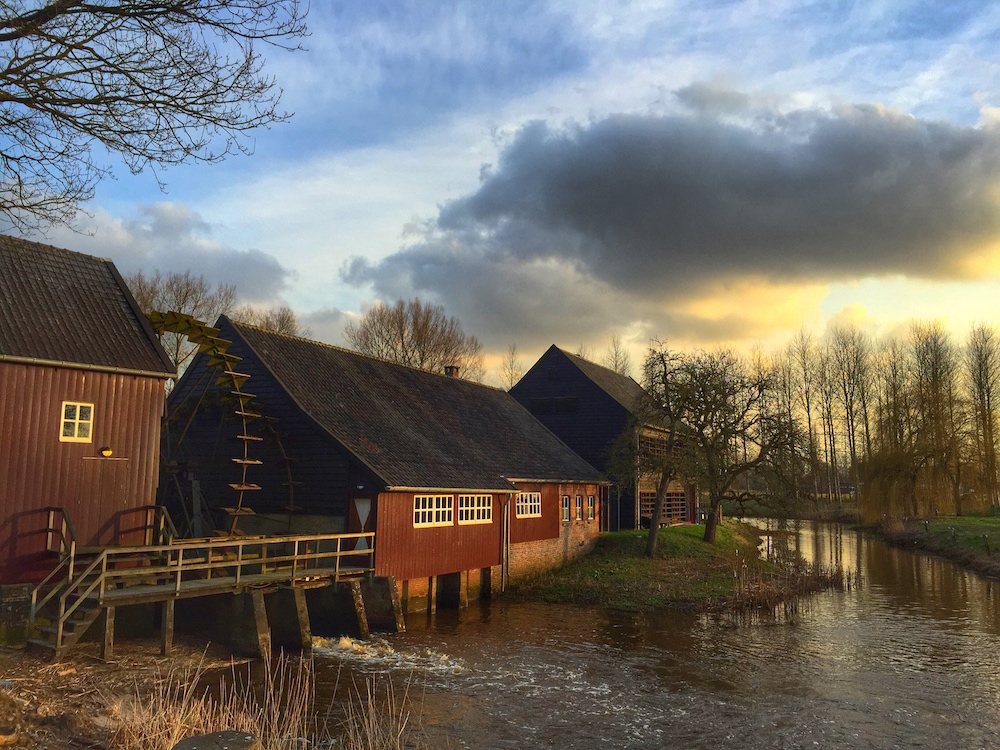 This is the Opwetten Watermill. Some of the rural scenes that Van Gogh painted in Nuenen still retain the atmosphere of days gone by like this watermill dating from the 11th century that Van Gogh featured in his works.
Nowadays the mill has a superb restaurant and also hosts special events.
The following morning, we head to Paris on the superb Thalys train from Rotterdam.
We reach Paris in the evening and head straight to Montmartre.
Our first stop is 54 Rue Lepic where Vincent lived briefly with his brother Theo.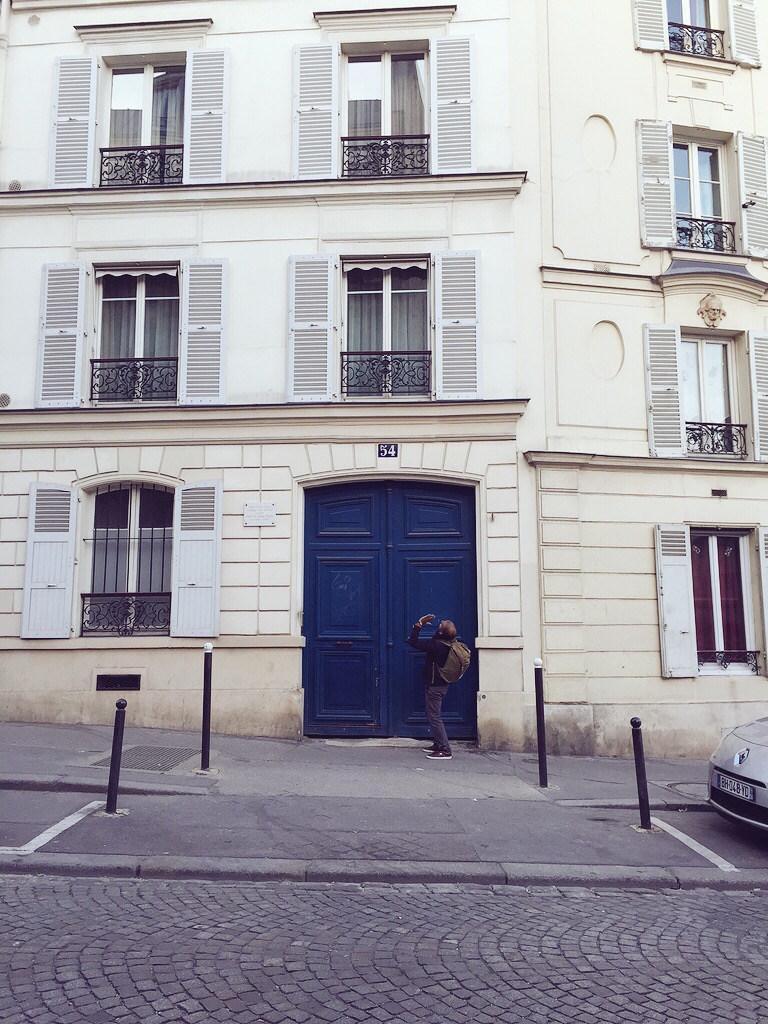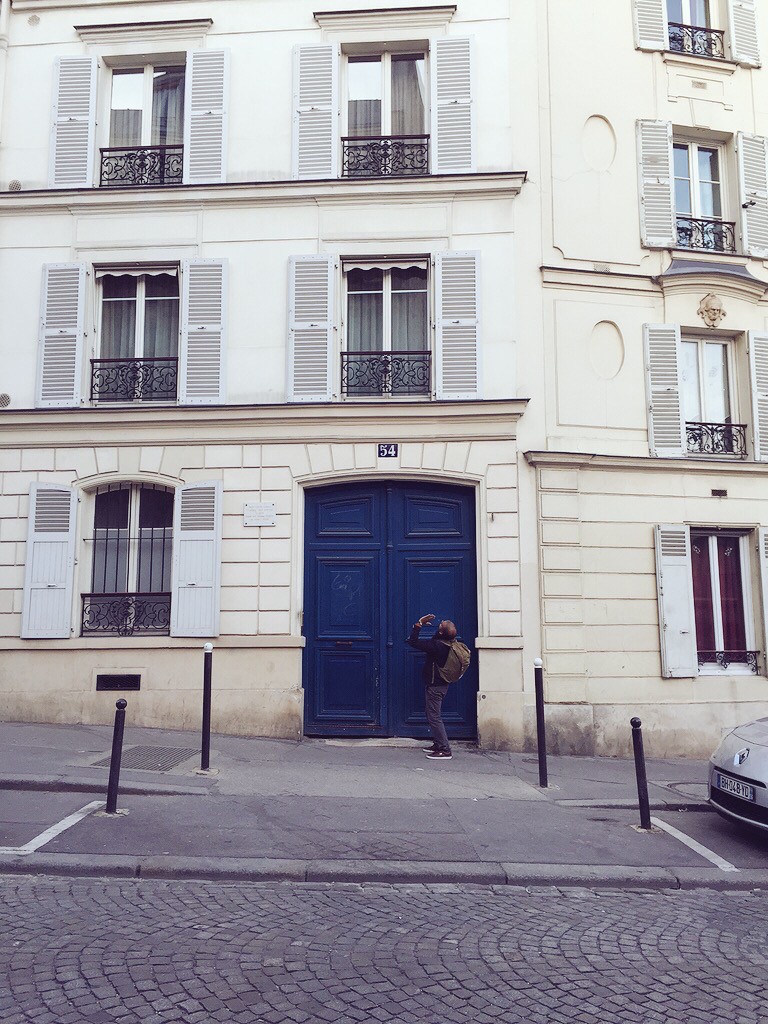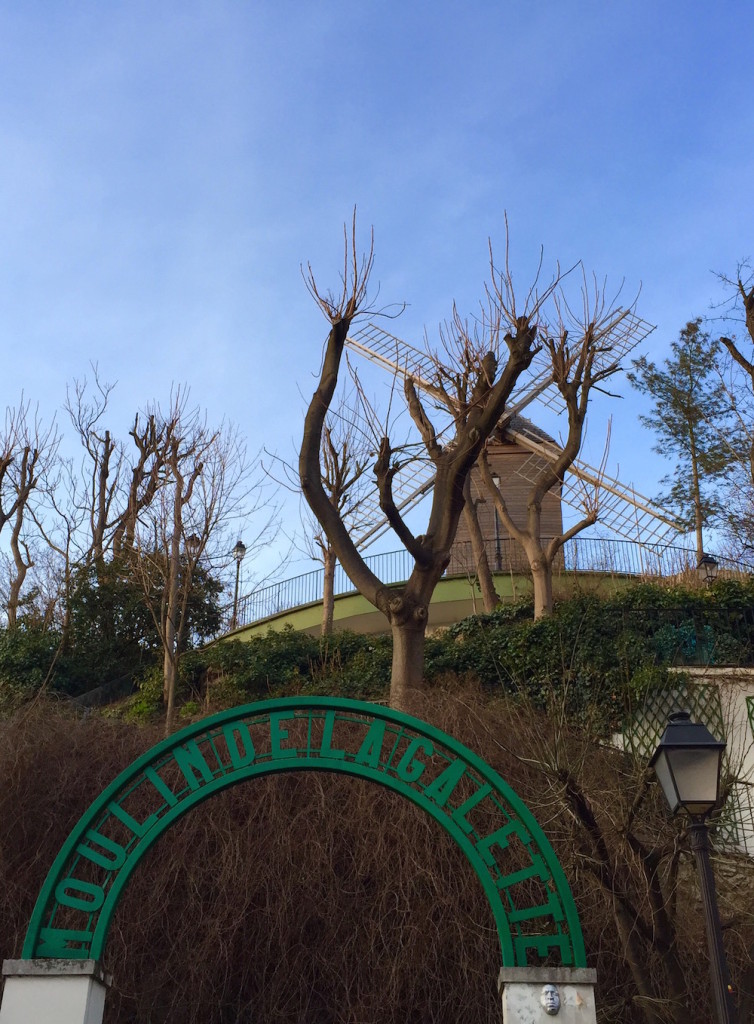 Not far from Theo's apartment is Le Moulin de la Galette , subject and title of several paintings made by Vincent in 1886.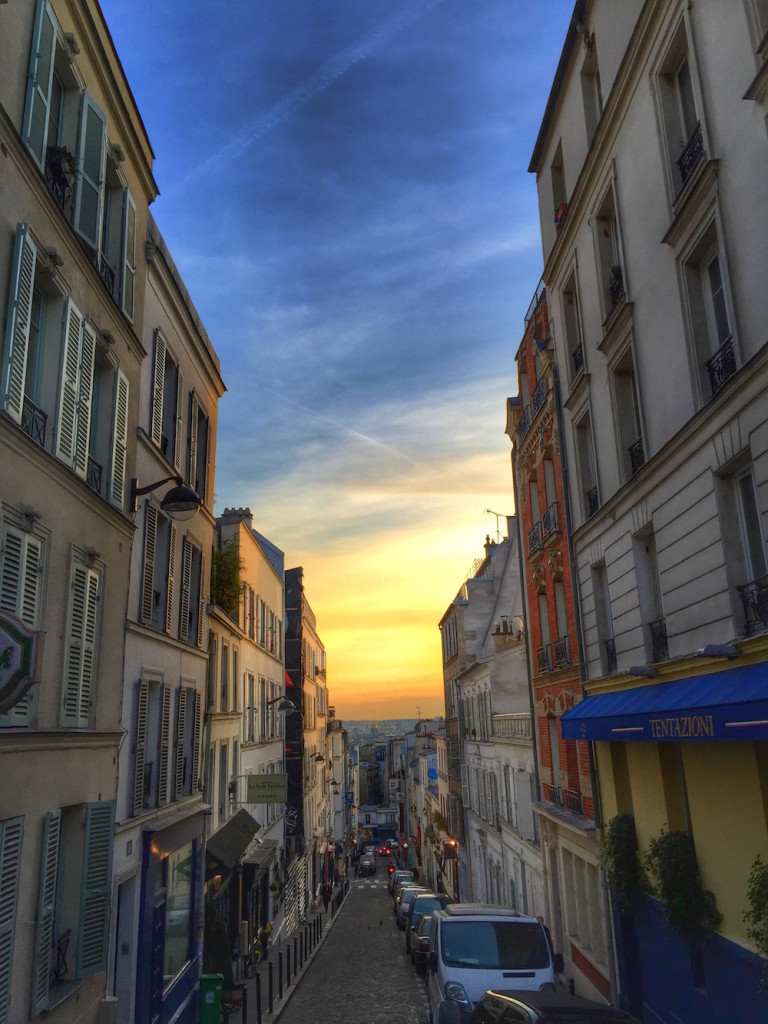 This is the view from Le Moulin de la Galette. It's not far from Theo Van Gogh's apartment on Rue Lepic. I imagine Van Gogh would have admired this view many times when walking up Rue Lepic towards the Sacre Coeur. In 1887, Theo wrote to Vincent about the panoramic view from his Montmartre apartment: 'A magnificent view across the city.. a piece of sky above it that is almost as big as when one stands on the dune.'
Next morning we head 30 minutes outside of Paris to the village of Auvers-Sur Oise.
We step out of the station and right across the road is the house of Charles Frances Daubigny, a painter whom Van Gogh admired greatly.
He frequently visited the garden of Daubingny whose widow still lived there.
PS The tree on the right hides the Notre Dame D'Auvers which is clearly visible inside the garden.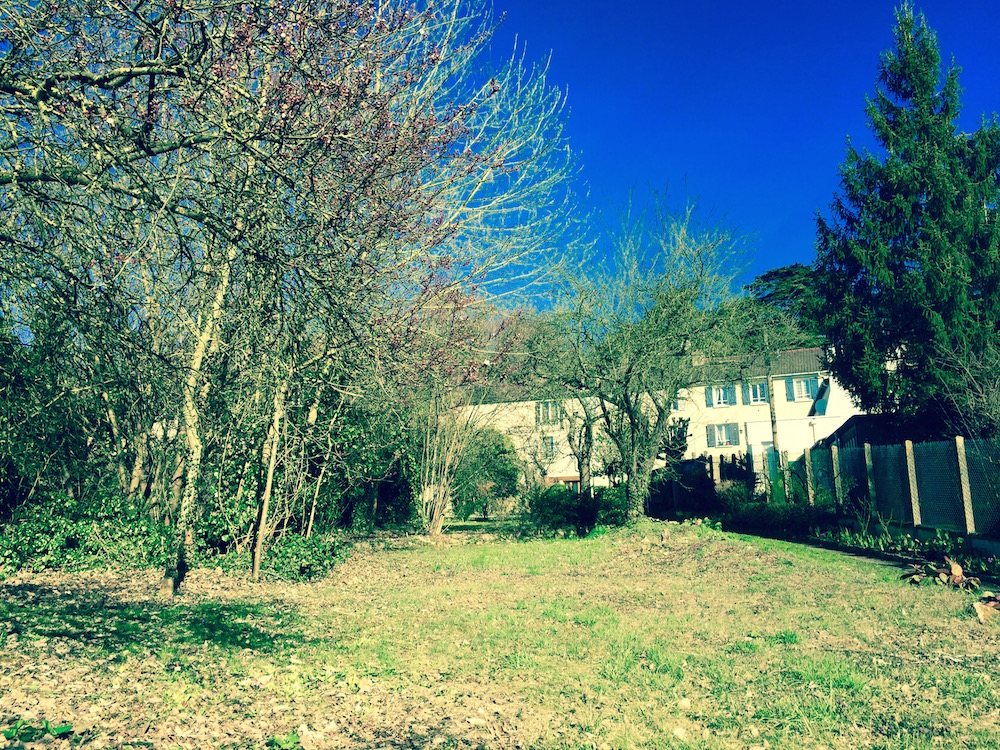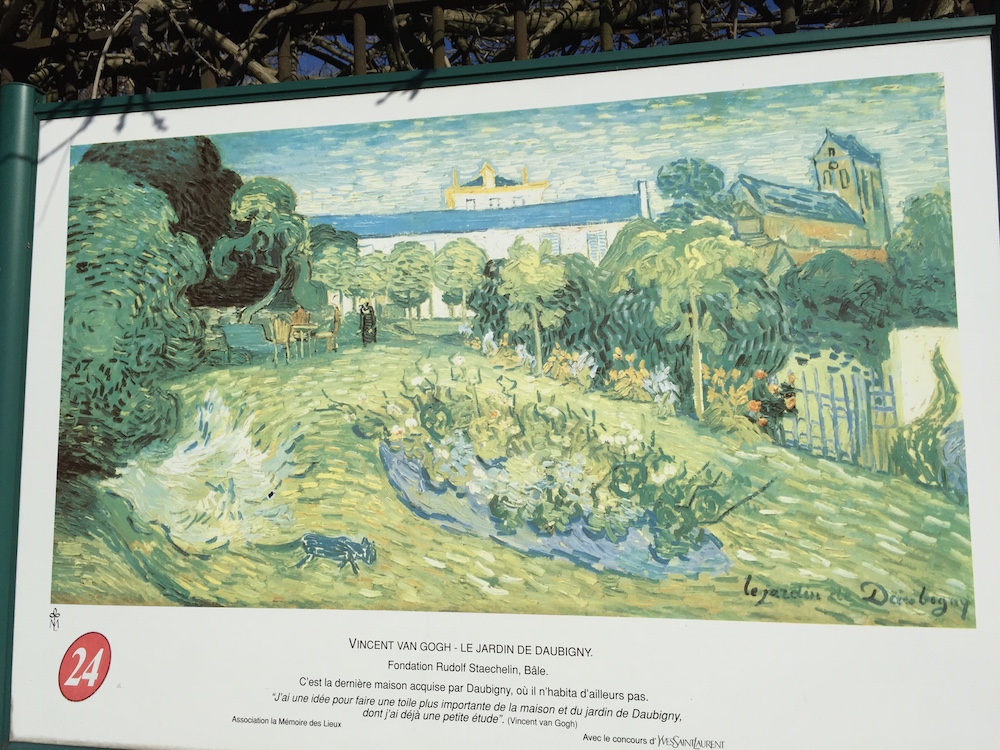 The Auvers Town Hall has changed very little from when it was painted by Vincent in July 1890.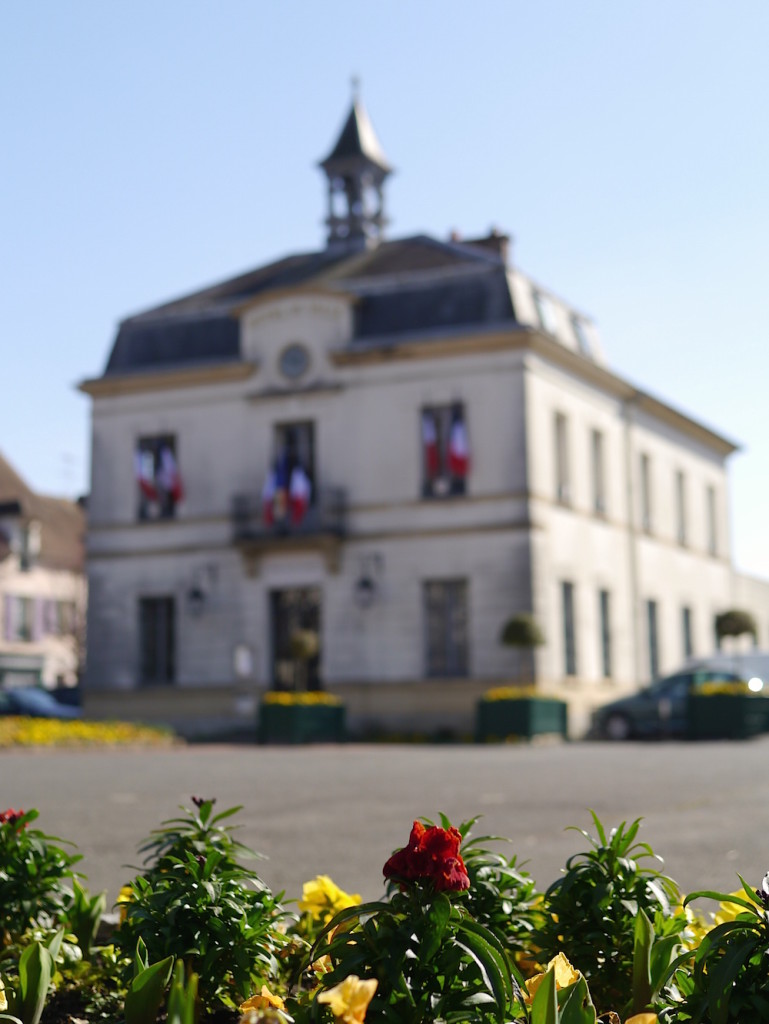 We then winded our way up the hill towards the cemetery where Van Gogh is buried. Along the way we stop at the beautiful Notre Dame D'Auvers, a 12th-13th century Gothic church that Van Gogh painted in June of 1890.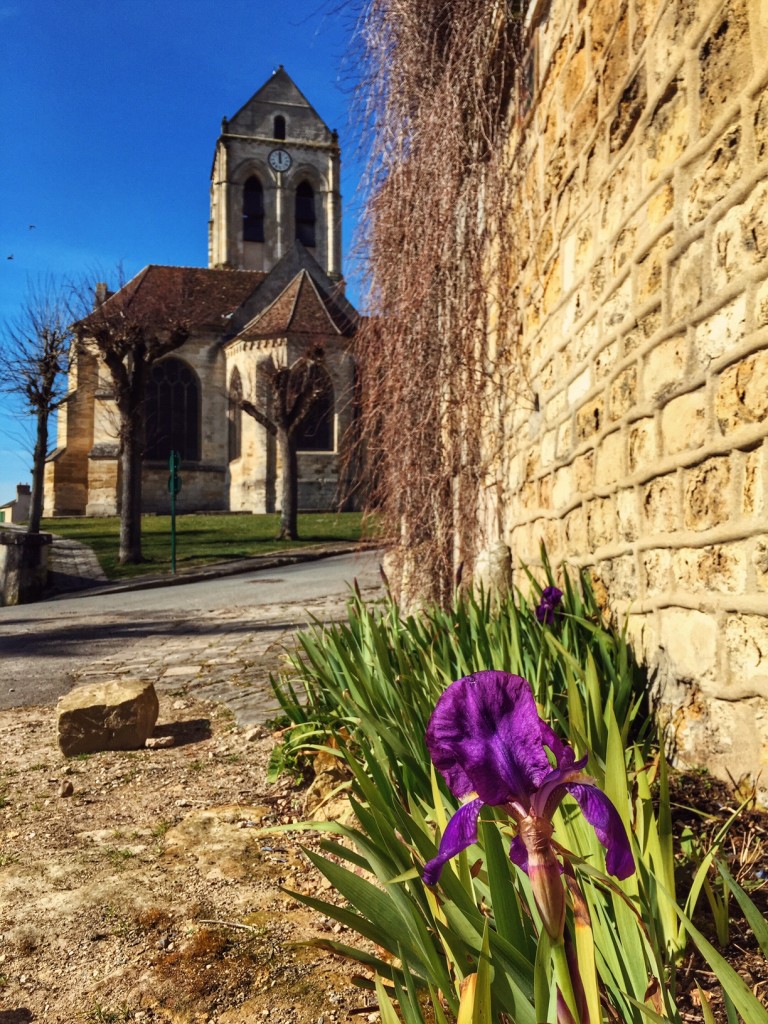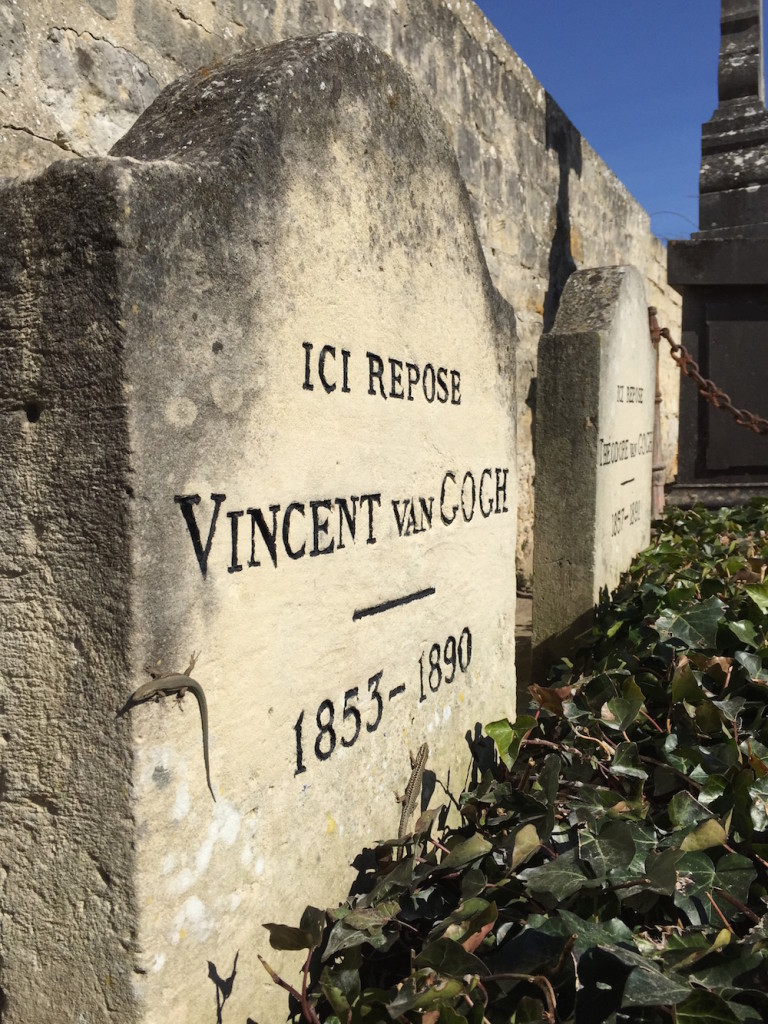 I finally meet Vincent. This is where he is buried alongside his brother, Theo.
Vincent was just 37 years old when he died on 30th July. Twenty of his acquaintances and artist friends attended his funeral here in Auvers.
'Expansive fields beneath a dark sky': Van Gogh was mesmerized by the vast expanse of wheatfields and cobalt blue dark skies of Auvers Sur Oise. This fallow wheatfield is right behind the cemetery where Vincent and his brother, Theo are buried.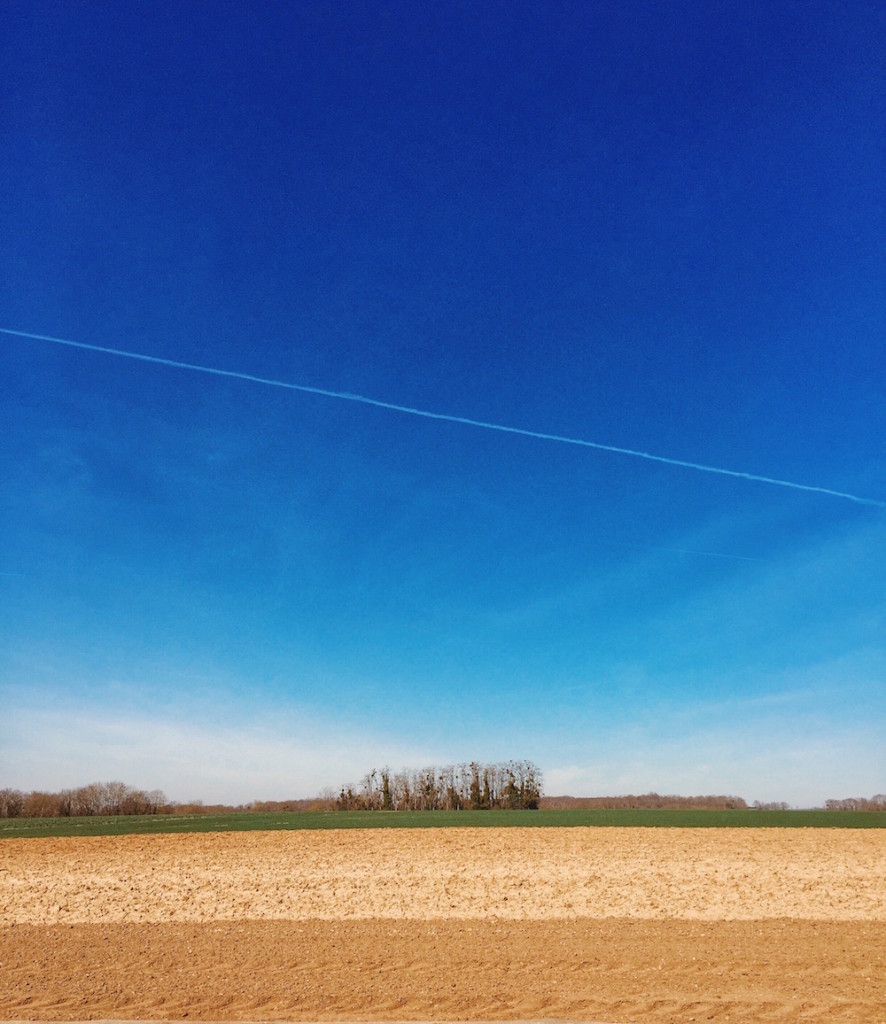 125 years on, Auvers still has that unnatural rustic beauty that Vincent fell in love with during the final months of his life.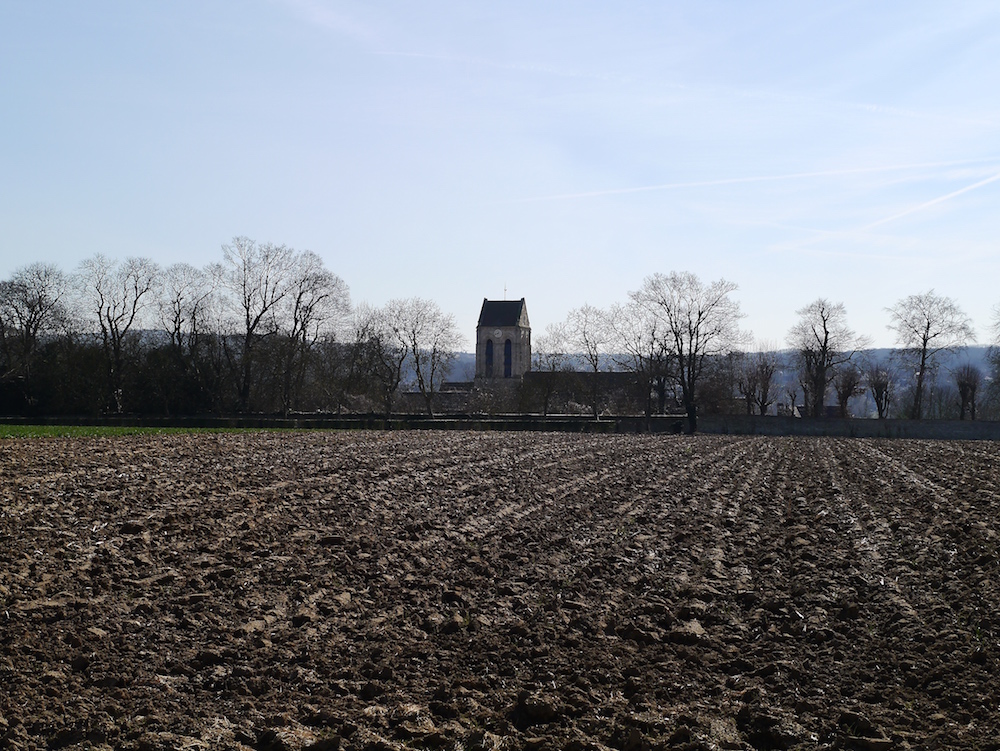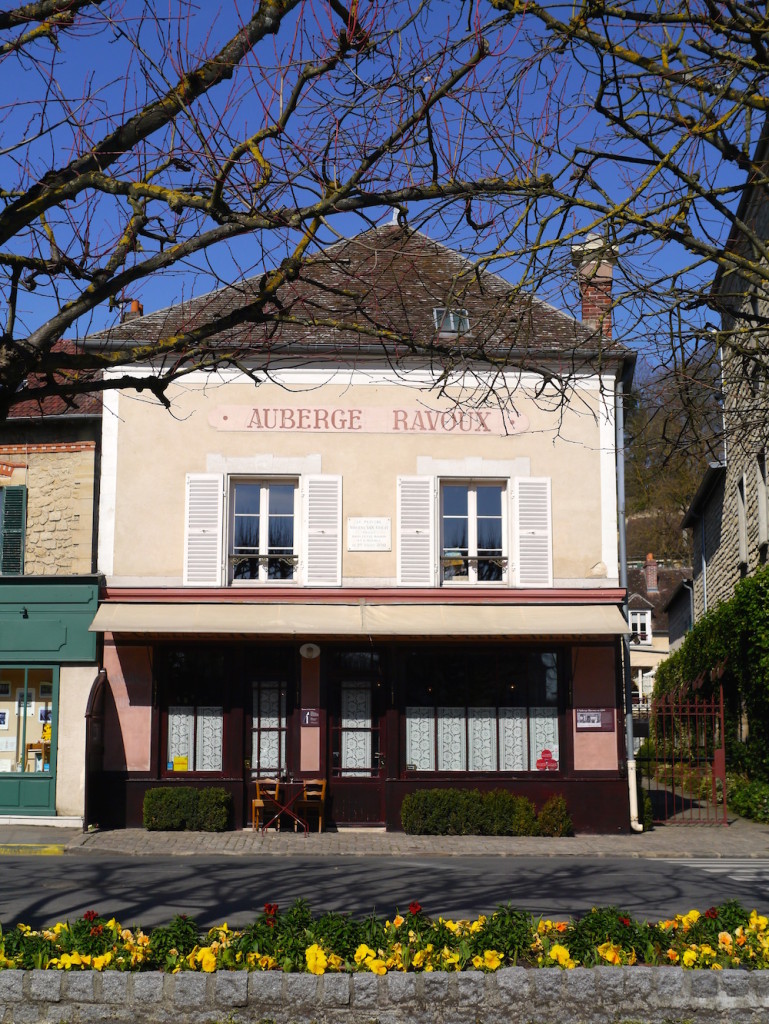 Auberge Ravoux: this was the hotel where Vincent spent his last 70 days. On afternoon of 27th July 1890, Vincent left the inn in Auvers sur Oise to go out and paint. He shot himself in the chest with a pistol in the field and returned in the evening, wounded.
He died in his room in the inn.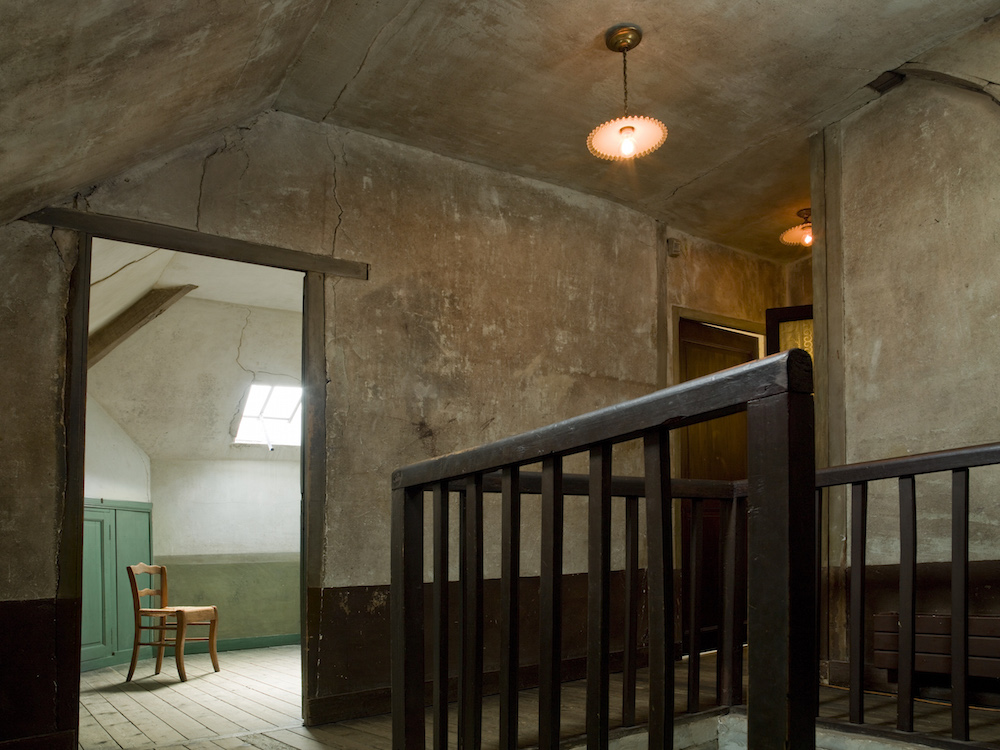 He was surrounded by his art and his friends. The room has remained empty since and is now part of a museum that is open to visitors. Words cannot describe the eerie, haunting feeling of being in that room.
Visitors can also visit the excellent restaurant downstairs where Vincent dined.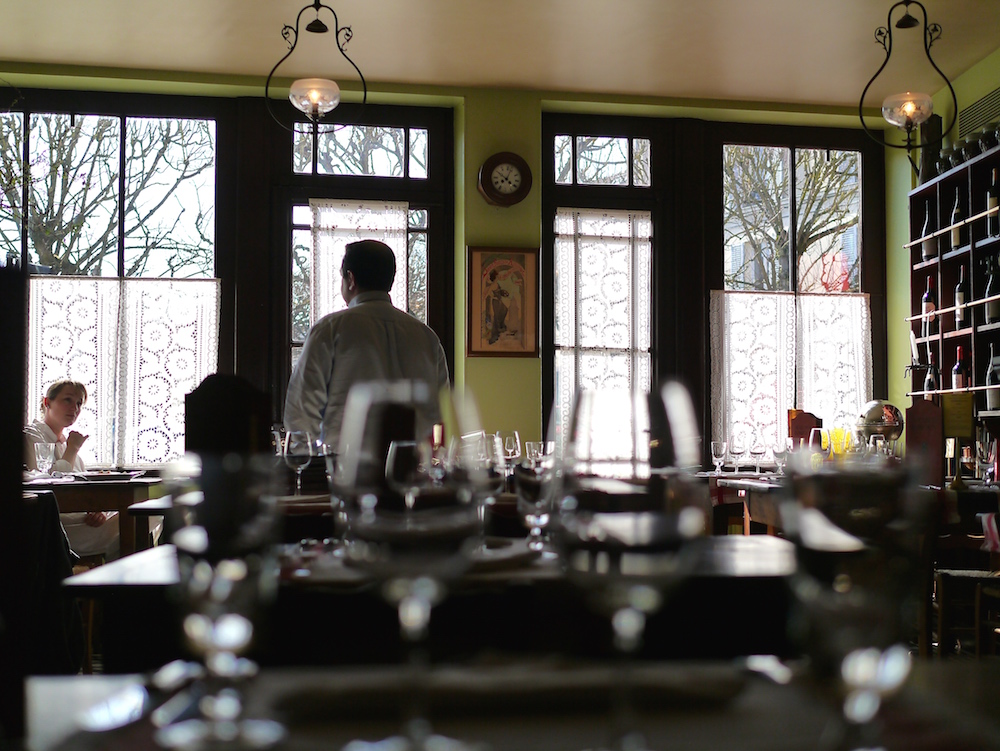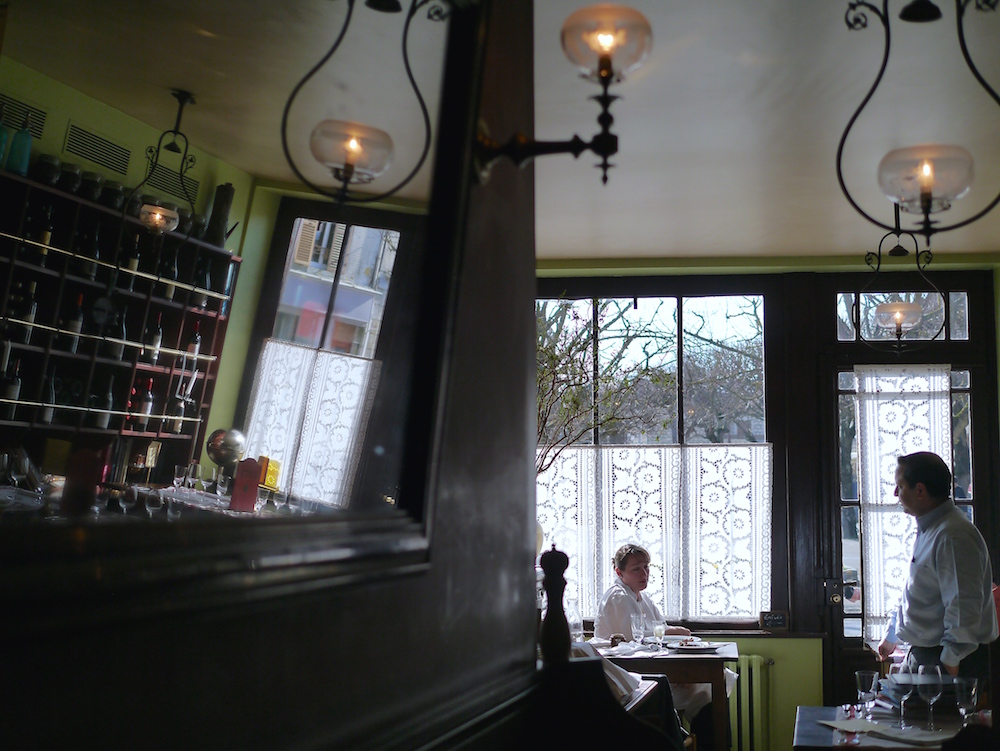 'People must know that he was a great artist, which often goes hand in hand with being a great man. In time, he will be recognised and there will be many who regret that he left us so soon.'
Theo Van Gogh, letter to his sister Lies, Paris. 5th August 1890.
It is 125 years since his death. In death, Vincent achieved recognition he could only have dreamt of in his lifetime. His popularity has soared along with the valuation of his artworks. Despite his enduring popularity, Vincent still remains a misunderstood figure. He has been labelled as a freak , a nutjob, a tortured genius because of his inability or lack of interest to socialise ( introvert) and his mental illnesses that culminated in the tragic act of him cutting off his ear and then killing himself. Probably, in the current day, he might have been diagnosed as a manic depresssive.
Each era creates their own series of myths about Van Gogh. I had to dig beneath the myths and go back to the places where he lived. To get some sense of his tragic life and how he lived.
Only now after the last week do I feel a little closer to understanding what a truly great man Vincent Van Gogh was. Not just a great artist.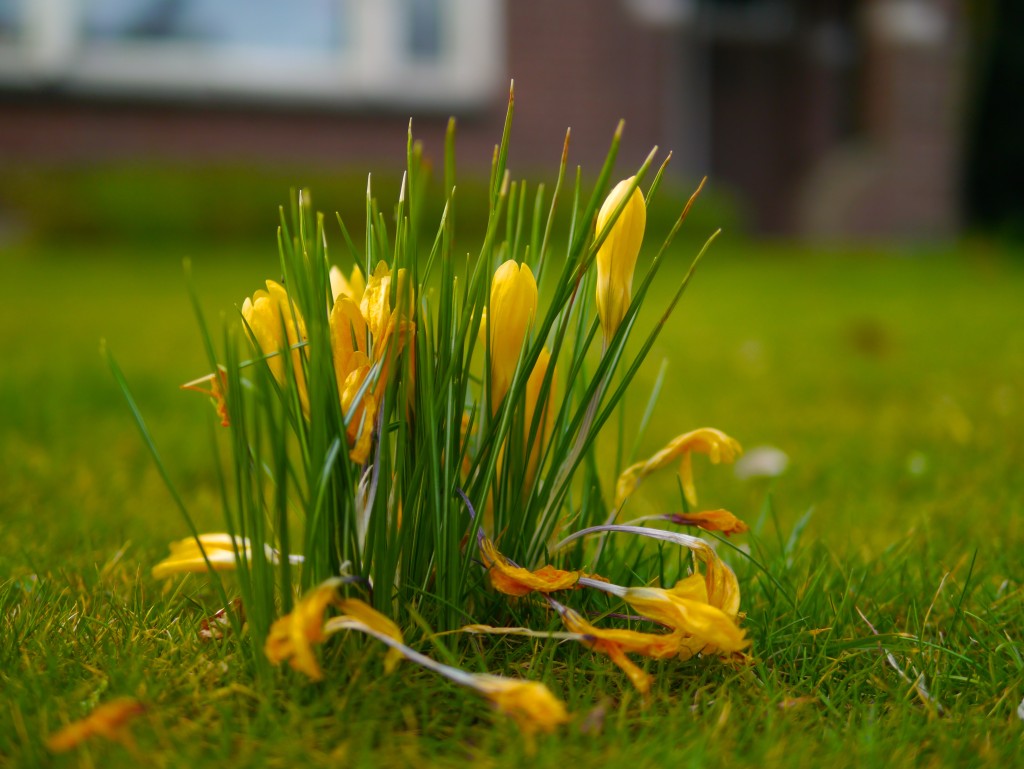 Disclaimer: A big thank you to Expedia for supporting my birthday quest. All the views represented here are my own. For more stories about Vincent Van Gogh at 125, follow the #VanGogh2015 and join the conversation.
Enjoyed this post? Check out my earlier guide to Paris in 40 pictures and 20 songs and Johannesburg in 40 pictures and 20 songs