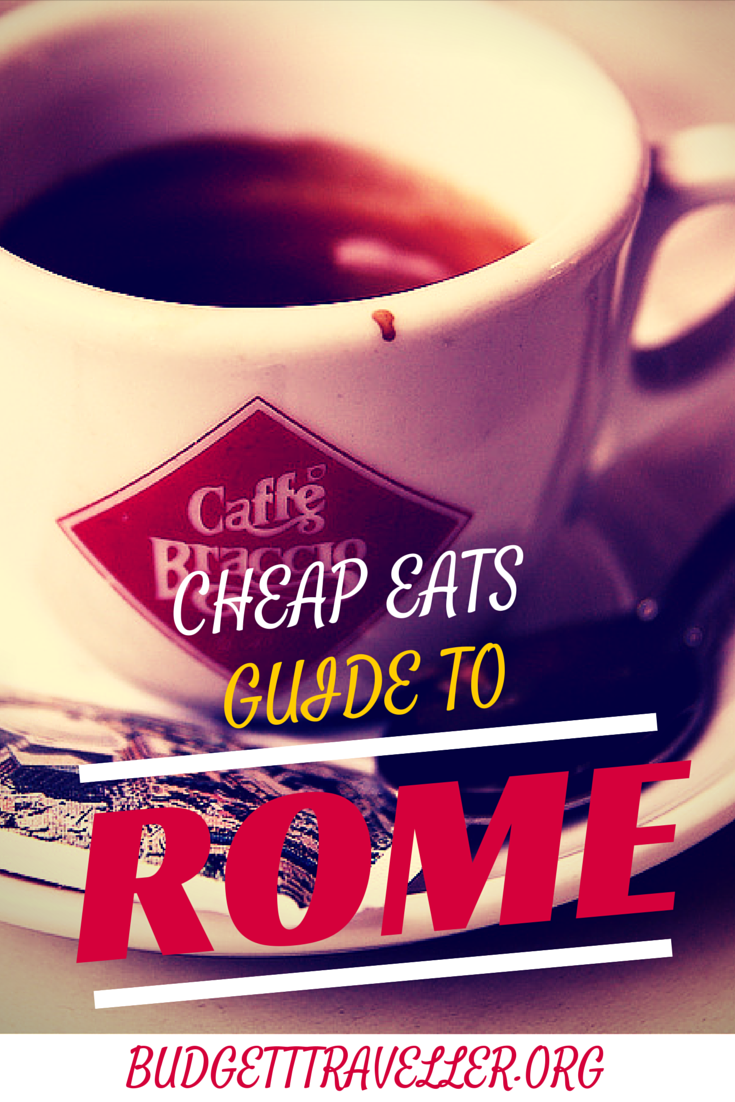 One of the top destinations in Europe, Rome can be a challenge for those traveling on a budget ( checkout my brand new guide the best things to do in Rome on a budget and the best budget places to stay in Rome ) , and this is certainly true when in search for a decent meal. With its share of restaurants catering to visitors in the historic center, it can be difficult to find good value for money. I have outlined below some of the best places to eat in Rome that will ensure you eat well and not spend a fortune. We start with a simple guide on what to eat in Rome, according to some locals.
There are loads of resources out there both in print and online of what to eat in Rome: where to find the best Carbonara or enjoy great artisan gelato. While pizza and pasta are always top on the menu there are often many local Roman dishes that visitors overlook or don't know about. The Roman classic, Cacio e Pepe is a must. A good place to try this is its namesake trattoria: Cacio e Pepe, an old trattoria located in Prati district (Via Giuseppe Avezzana, 11). It is composed of a small place inside and another space outside. Being a very busy place please book in advance. Another typical roman delicacy to sample is Trapizzino, a type of pizza pocket stuffed with your choice of a variety of Roman delicacies like eggplant/aubergine parmigiana. For more Roman classics is Flavio Velavevodetto , especially if you are in a group and want somewhere easy to get to.
Best cheap eats in Rome
1. Pinsere
You've probably heard of pizza but what about pinsa? It's an ancient type of pizza that's oval-shaped and with toppings on top. One of the best places to try pinsa is at Pinsere where you will be spoilt for choice. From a plain pinsa (no toppings) which costs €3 to fancier toppings of pears, gorgonzola, walnuts and honey (costs €4), this is the perfect place to grab a quick lunch bite. They also offer some limited selections of pasta and rice salad. The place is small and mainly for people to takeaway but there are some bar stools and a wall bar table to enjoy your pinsa.
Located close to the main train station, Termini, it's about a 12-15 minute walk. Alternatively, you can take Metro A to Repubblica or Barberini stop and it's a shorter walk.
Address: Via Flavia 98
Opening Hours: Mondays to Fridays 8.00am to 4.00pm
2. Forno Campo de' Fiori
Located as its name suggest in Campo de' Fiori, Forno Campo de' Fiori is renowned for its pizza bianca (plain pizza without any toppings) which is delicious as it is or it can be filled like a sandwich with cured meats, vegetables, or cheese. Here the pizza, including pizza bianca and pizza rossa (with tomato sauce topping only) is sold by the weight. Let them know how big of a slice you want and usually, it won't cost you more than €6. The place is popular with locals and tourists alike so expect a crowd at lunch time.
Address: Campo de' Fiori 22 / Vicolo del Gallo, 14
Opening Hours: Campo de Fiori 7.30am-2.30pm and 4.45pm-8.00pm
Vicolo del Gallo 10.30am-4.45pm
Closed on Sundays (Note: In July and August, there are also closed Saturday afternoons)
3. La Renella Forno Antico Trastevere
If you want pizza for dinner but got to Forno Campo de' Fiori a touch too late, fear not. Enjoy a nice stroll across the Tiber to Trastevere where you'll find La Renella Forno Antico Trastevere, an excellent alternative. You'll be drooling over the display of pizza with a wide range of toppings, and don't be surprised if you find it challenging to decide on just one slice! Average price €5.
Address: Via del Moro 15, Trastevere
Opening Hours: 11.00am to 11.00pm
4. Cheap eats Rome: Supplì
Suppli is an afternoon and evening snack that is found more commonly in Rome. Take risotto rice made either with tomato sauce or ragù (a tomato-based meat sauce) and form it into a ball. Stick a piece of mozzarella in the center, bread it and deep fry it. These are typical starters in pizzerie and can be found in bakeries as well. My absolute favorite are made at Panificio Roscioli just off Piazza Vittorio a Via Buonarotti 48. Pizzeria Emma at Via del Monte della Farina, 28 near Largo Torre Argentina makes a great one too. Supplizio at Via dei Banchi Vecchi, 143 has a whole menu devoted to different kinds. In the south, there are cone shaped versions called Arancini, which are made with a variety of ingredients with rice that is typically flavored with saffron.
5. Pastificio Guerra
Tired of panini and pizza? Then head to Pastificio Guerra to get some hot freshly prepared pasta dishes for under €5! There's nothing fancy about this place despite being in the vicinity of Piazza di Spagna. Pastificio sells dry pasta but at lunch it offers one of the best deals in town.
For €4 you get to choose between two dishes and it includes water and the house wine. Your heaping pasta will be served on a plastic plate and expect to be using plastic utensils and cups (told you there's nothing fancy). The place is small with some chairs and wall bar tables and when it gets crowded, you might have to wait for people to clear out.
Alternatively, on a sunny beautiful day, you can get the pasta to go (not the water and wine though) and enjoy lunch in Piazza di Spagna, a prime spot to just soak in Rome. Since it is also popular with locals, head there just a touch before 1pm to beat the crowds.
Address: Via della Croce 8
Opening Hours: Lunch from 1pm-2pm
6. Trattoria Vecchia Roma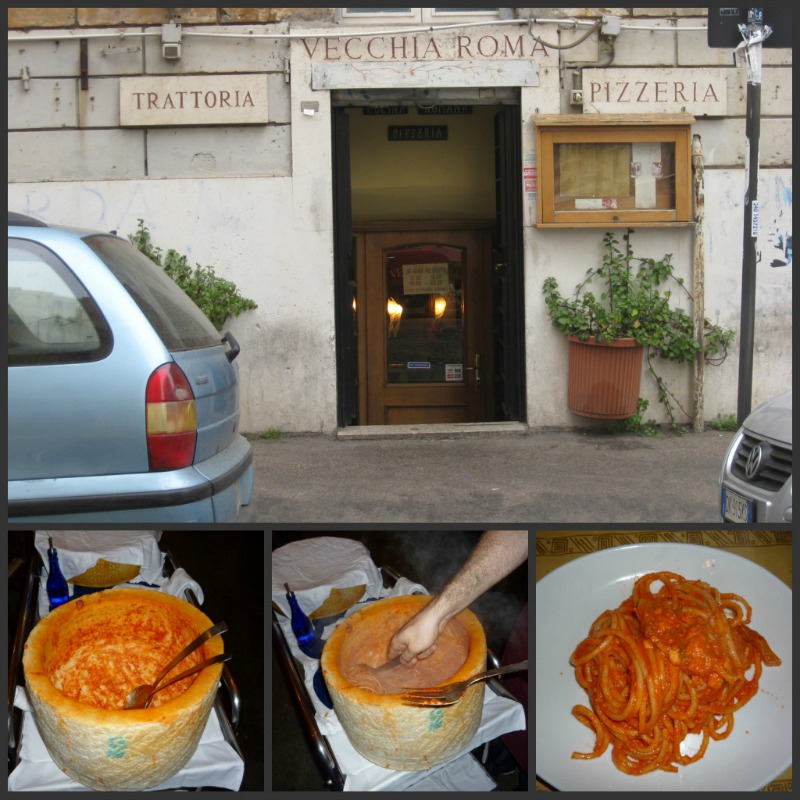 Situated in the Esquilino neighbourhood is only a short walk from the Metro A Vittorio Emanuele stop. Their specialty is Bucatini all'amatriciana which they flambe and mix it up in a pecorino wheel. Portion sizes are generous and dishes start at €9. As its popular place, reservations are highly recommended.
Address: Via Ferruccio, 12
Telephone: 06 446 7143
Opening Hours: Mondays to Saturdays 12.30pm to 3pm and 7pm to 11pm
7. Kathmandu Fast Food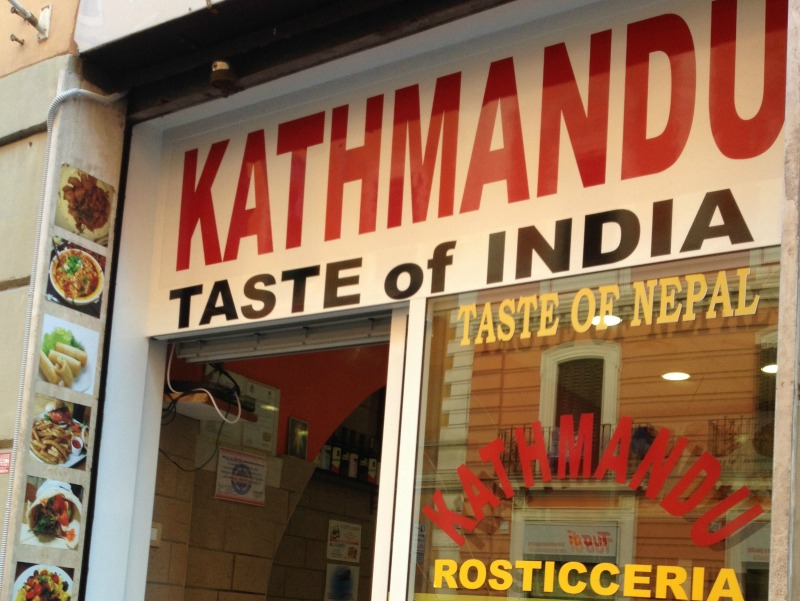 If you want a change from pasta, panini and pizza, make your way to Kathmandu Fast Food also in the Esquilino neighbourhood, where you can get a mix plate of rice, vegetables and meat curry for not more than €7. Momos are delicious and worth ordering. A hole-in-the-wall but you won't be disappointed.
Address: Via Michelangelo Buonarroti 38
Opening Hours: Every day of the week from 10.00am to 11.00pm.
8. Hamburgerseria / Burger Bar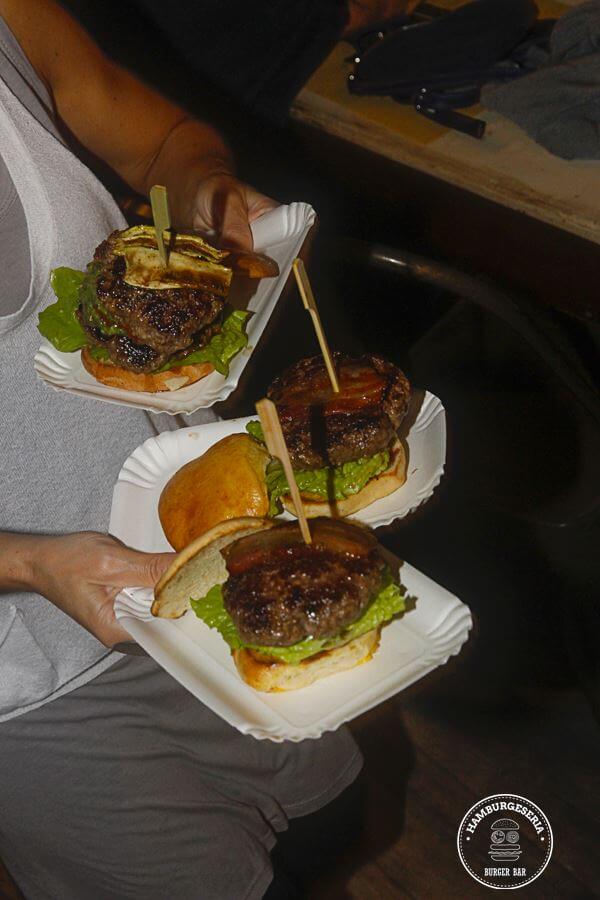 Craving for a burger or a late night snack? Close to Piazza Navona, you will find this burger bar tuck in a corner. They offer a choice of beef, turkey or veggie burger served with tomatoes, lettuce, and BBQ sauce for €7. It doesn't come with fries which would be an additional €3. On the menu, you will also find hot wings, salad and chicken quesadilla, each at €6.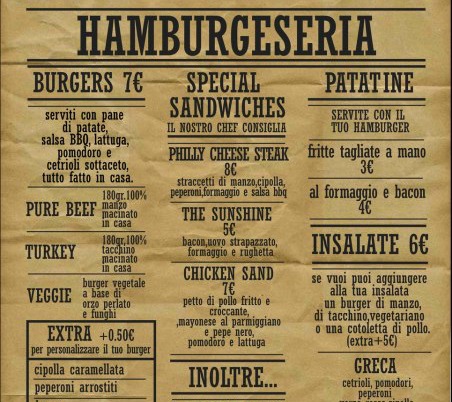 Address: Via Del Teatro Pace 35
Opening Hours: Mondays to Fridays 6pm to 2am / Saturdays and Sundays from 10am to 2am
9. Best pizzerias in Rome
Definitely visit Emma near Largo Torre Argentina for their thin pizza (alla Romana) and their great suppli.
Pizzeria "Il Buchetto" in Via Flaminia is also great. If you go there you'll find yourself immersed in a simple and authentic environment, and you'll feel like being in the past. The business is run by a family and the service is quick and simple. If you're a fan of fancy furniture don't go there, but if you'd love a local experience it's the right place for you. Ah last but not least, they don't take reservations but usually the queue is never too long, just grab a beer while waiting.
For Pizza alla Romana go to Pizzeria Ostiense for a typical, bustling, noisy pizzeria; paper tablecloths; fast, friendly, casual service and thin, crispy Roman-style pizza from their woodburning oven.
Plus if you are looking to get off the beaten path , hop to the not so well known neighbourhood trattoria called Da Emilio on Via Alessandria in the neighbourhood north of Termini called Porta Pia. It is family run, wood panelled place,with no tourists and great food.
Cheap drinks in Rome
Caffè con panna
Espresso with fresh cream
This is another winter specialty that you'll find in many bars. The beauty of it is that the panna sweetens the coffee so you don't need more sugar, and it's kept cold, making the espresso a mix of hot, cold and sweet. Sometimes you can find other "crema" like zabaglione to put in your coffee. If in Rome, check out Panella at Via Merulana, 54 near Basilica Santa Maria Maggiore. They do it well. Or, if it's hot out, and you can't decide between a gelato or a coffee, get an Affogato Al Caffe – usually crema gelato (but you can do it with other flavors), a shot of espresso poured over it, and a dollop of whipped cream.
Digestivi (after-dinner digestive drinks)
I'll end the list here, because it's how I like to end a long, heavy meal! There's a few kinds. If you like sweet, go for limoncello – made with lemons, alcohol and sugar and served cold. If you want to go hardcore – get a grappa. This is a distilled alcohol made from the leftover grapes once they've been pressed for wine. If you want to try something in the middle, order an "amaro" which means "bitter". There's a few kinds – Lucano and Averna are my favorites. They're strong, earthy and have a great tickle going down. All the of these are to be sipped – not drank like a shot.
Best Gelato in Rome
Gelato is not made equal in Rome! In general it is an affordable treat, if you know where to go! Here are a few gelaterie that offer excellent gelato and for €2-€3, it will be money well spent.
FataMorgana: Various locations in Monti, Trastevere, Prati. Check their website for more details.
Gelateria del Teatro: Via dei Coronari 65-66 and Lungotevere dei Vallati 25
V-Ice: Corso Vittorio Emanuele II 96
Gelateria Corona : Largo Arenula 27
Come il Latte: Via Silvio Spaventa, 24/26
Il Gelato: Viale Aventino 59
PS: If you're visiting to Rome, also do not forget to checkout my recent guide to the best budget places in Rome
PS: If you are visiting Florence, don't forget to check out our cheap eats guide to Florence