"You can leave Hong Kong, but it will never leave you."
-Nury Vittachi, Hong Kong: The City of Dreams.
I grew up in the busy city of Calcutta as a child.
So in many respects I knew what to expect from a busy metropolitan city of the South East Asian region. I had expected tall skyscrapers and a certain degree of high energy associated with a busy city. I had expected to see dhow boats sailing in Hong Kong Harbour. The reality though was quite something else. I cannot put my finger on it exactly, but Hong Kong is greater than the sum of its parts. It leaves you overwhelmed, mesmerized and impatient to return again for more. Here is a detailed glimpse of the highlights of my 72 hours spent in the city.
Day One
Evening
Arrived in Hong Kong! Checked into the very stylish Pentahotel Kowloon ( starts around €70 mark) #InHK pic.twitter.com/QkA8pFMzP3

— Kash Bhattacharya (@BudgetTraveller) April 1, 2016
I arrive in Hong Kong late afternoon after a long but very comfortable flight from London with British Airways. I check into the bright, cheerful and contemporary Pentahotel in Kowloon. After a nice shower shower and coffee at the hotel bar, despite a little weary , I head out, determined to investigate the street food scene in the nearby Mong Kok district.
Greetings from the bizarre but v.colourful Goldfish Market in Hong Kong #inHK #DiscoverHongKong pic.twitter.com/YoC0ABcfGu

— Kash Bhattacharya (@BudgetTraveller) April 1, 2016
On my way I wander through the fascinating and colourful Goldfish Market on Tung Choi Street. Neatly tucked into plastic pouches, my eyes are dazzled by the exotic variety of fish.
First streetfood snack in Hong Kong: curried fish balls. $5 HKD. So good! What else should I try? #inHK pic.twitter.com/1E0PGbJj0l

— Kash Bhattacharya (@BudgetTraveller) April 1, 2016
On the corner of Tung Choi Street and Mong Kok Road I come across my first street food stalls aka 'Dai Pai Dongs' which Hong Kong is famous for. I sample here two classic Hong Kong staples: Siu Mai ( steamed pork dumplings) and curried fish balls –you can get a combination of both in a bowl for the paltry sum of $10 HKD.
Somewhere in Temple Street: Tsingtao beer.Stir fried rice noodles with pork,Chinese broccoli & soy sauce. #inHK pic.twitter.com/so5aCYFJVM

— Kash Bhattacharya (@BudgetTraveller) April 1, 2016
My next stop is the famous Temple Street Night Market which is one of the most authentic experiences of Hong Kong urban life. It is raucous, lively and bustling by the time I reach. (8pm) Mix of locals and tourists are hovering around the stalls bargaining over everything from watches, pirated DVD's  and your Prada like handbags. While plenty of bargains can be secured here I head straight for the food stalls on Woo Sung Street. The food stall was nameless but it was packed with locals and not a tourist in sight which is always a good sight. I order the biggest plate of stir fried rice noodles you can imagine with pork, Chinese broccoli in a delicious soy sauce gravy. Easily could feed two and costs just $40 HKD. I wash it down with a refreshing Tsingtao beer. Cost: $20 HKD.
I walk it off with a leisurely stroll through the market.
1608 feet above.118th floor. Drinking a Kowloon Gin & Tonic at the world's highest bar: Ozone, Ritz Carlton. ?#inHK pic.twitter.com/4I90RBFStp

— Kash Bhattacharya (@BudgetTraveller) April 1, 2016
I finish the evening off in style on the 118th floor of the Ritz Carlton at the Ozone Bar– the world's highest bar. It is a cloudy evening so my view is hazy. Nevertheless, the experience of drinking a Kowloon Gin and Tonic ( $120 HKD) at the Ozone Bar, 1608 feet above sea level, is well worth the effort. The atmosphere and the prospect of such a dizzying view makes this an unmissable stop in Hong Kong.
Day Two
Morning
After a good nights rest at the Pentahotel Kowloon I treat myself to a good fortifying breakfast.
RT @BudgetTraveller Breakfast at Pentahotel Kowloon: Vermicelli, lettuce, octopus & mushroom balls – Yum! #inHK pic.twitter.com/37Z873n3dP

— Melvin (@TravelDudes) April 2, 2016

Dim Sum for breakfast? Yes please.
My fabulous breakfast at the Pentahotel consists of: vermicelli, lettuce, octopus and pork-mushroom balls.
Off to Stanley… #inHK pic.twitter.com/zVV9WOUV4y

— Kash Bhattacharya (@BudgetTraveller) April 2, 2016
After this fortifying breakfast I am eager to explore. I head to Stanley, a popular fishing village on the south side of Hong Kong Island, next to the sea, with a great street scene and shopping markets.
This is a part of Hong Kong that is farther away from the busy heart of the city, a pleasant place to spend a morning eating and shopping while feeling refreshed by the ameliorating cool sea breeze.
How to get to Stanley
Take the metro green line to Mong Kok and change to Central. Then hop on the bus 260 from Exchange Square Bus Terminus. ( MTR Central Station Exit B) Journey time is approximately 45 minutes
Afternoon
Toby Inn, Stanley: Beef fried noodles HK style, shrimp dimsum & deep fried black pepper squid. #foodheaven #inHK pic.twitter.com/DRGZIEbsT9

— Kash Bhattacharya (@BudgetTraveller) April 2, 2016
Where to eat in Stanley
Stanley's waterfront is lined with cool cafes and bars packed to the rafters with locals. However if you are looking for something a bit more local and authentic, walk through the market stalls towards the bus stop. Tucked away on Stanley Main Street ( 126) is the Toby Inn. I sample their beef fried noodles Hong Kong style, shrimp dimsum and deep fried black pepper squid. Delicious food-this was probably the best meal of my trip. Place is jampacked with locals and not an english menu in sight: great. Moment I sit down the waiter slams down two huge pots of steaming tea. Food served with minimal fuss and wait. Portion sizes very generous. Meal with two ice cold Tsingtao beers comes to just $100 HKD.
Stanley I explore the sights and sounds of Stanley harbour. Little vignettes of activity catch my eye: a young girl painting at Stanley harbour, the boats going by, an old wrinkled Chinese lady lighting incense sticks at the Tin Hau temple- forever etched in my memory along with the vibrant red and gold of the temple colours.
Never knew Hong Kong had so many beaches. My favourite so far: Repulse Bay #inHK pic.twitter.com/UtLxJcw6jI

— Kash Bhattacharya (@BudgetTraveller) April 2, 2016
I was taken aback by the pristine nature of some of the Hong Kong beaches. Repulse Bay, despite the deterring nomenclature, was a stand out for me.
Back in Central, I head up to the Mid Levels for one of the highlights of my trip to Hong Kong: riding the Central- Mid level escalators. At 800 metres long these form the longest covered outdoor escalators in the world. This was a unique way to observe the daily rhythms of Hong Kong life, winding past shops, bars and restaurants.
Via the mid level escalators I find myself in the vicinity of Tsim Sha Tsui. The next thing on my itinerary was of course more eating: you cannot come to Hong Kong and slip away without tasting their legendary milk tea and egg custard tarts. I drink Milk Tea at the famous Lan Fong Yen. It is brewed rich and strong but for me is an acquired taste. Nevertheless, an experience not be missed.
Tai Cheong bakery: Serving HK's best egg custard tarts since 1954. #InHK #foodie pic.twitter.com/BtxfbIR4Z1

— Kash Bhattacharya (@BudgetTraveller) April 2, 2016
Next stop is Hong Kong's historic Ta Cheong bakery where they have been serving their famous egg custard tarts since 1954. Derived from the flaky Portuguese egg custard tarts pasteis de nata, the egg tart is a more eggier, less creamy than its Portuguese equivalent.
I then hop onto Hollywood Road ( name not derived from Hollywood but the holly shrubs growing in the area ) and visit another historic Hong Kong institution- Kung Lee. Generations of locals have quenched their thirst and satisfied their sweet tooth with their fresh sugar cane juice. Decades before clubs and bars sprang up, locals would congregate and socialise here and even to this day it still pulls in the locals in droves. It is fresh, ice cool and the perfect sugar rush on a humid day.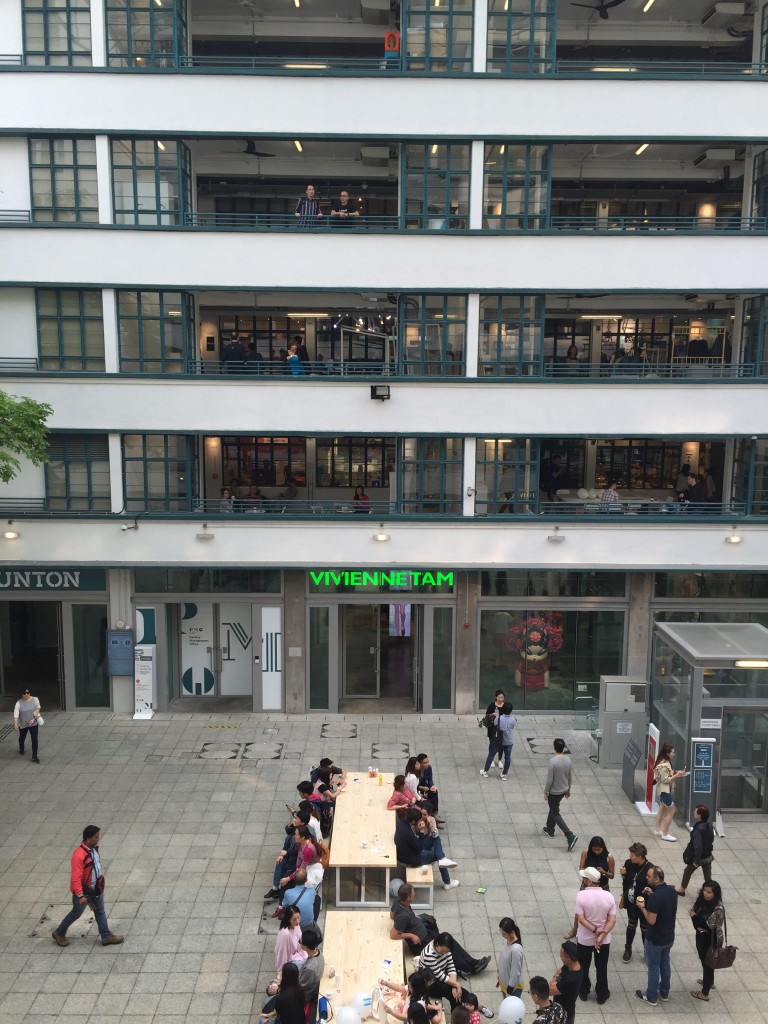 Next stop is PMQ, the former Police Married Quarters which has now been reborn as a hub to showcase the work of creative entrepreneurs of the city. It is a fab place to checkout the work of local artists , bag yourself a nice gift for friends and chillout in their rooftop restaurant.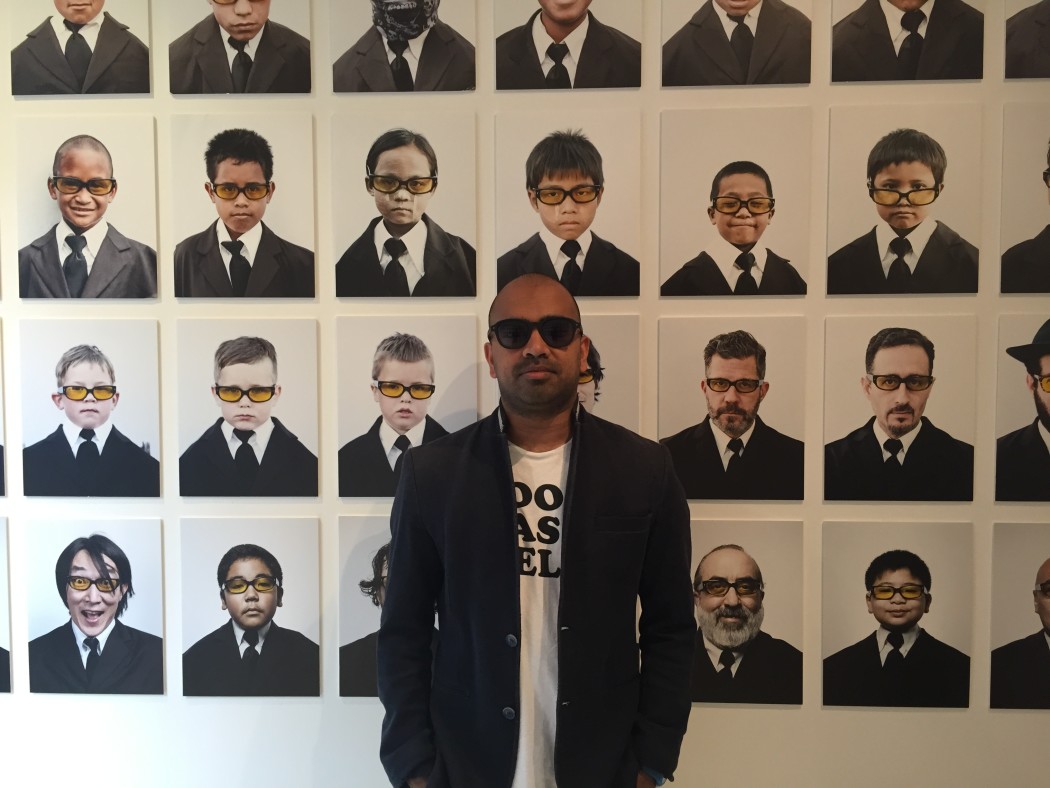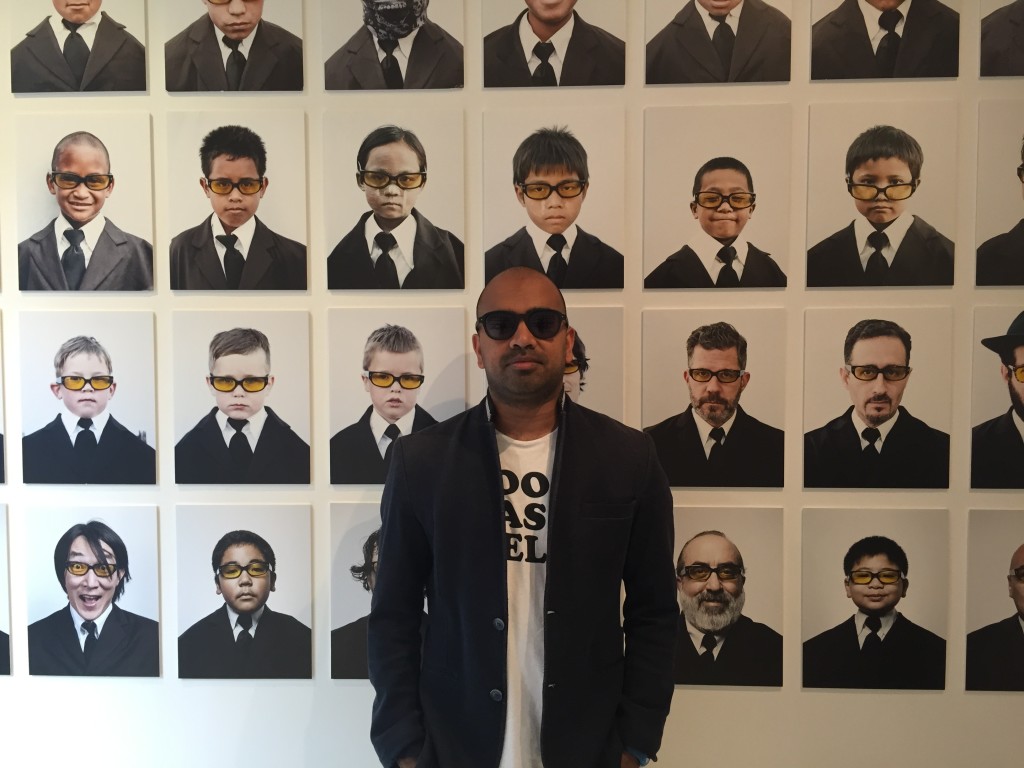 I pop into Agnes B's Librarie Gallerie (118 Hollywood Road) for the excellent 'Beyond the Shutter' photography exhibition by Korean -American artist Young Kim before heading to the Man Mo Temple for some quiet contemplation.
This is one of the first traditional temples of worship built during the colonial era. It venerates the Taoist God of literature (Man) and God of War (Mo). The air is heavy with the smell of burning incense sticks and adds to the aura. Written prayers glow red in the incense-suffused atmosphere. It is a moment of stillness and calm.
Evening
Take a trip on the 'Ding Ding' : double decker streetcar. $2.30 HKD ( 25p!) : affordable and great fun! #inHK pic.twitter.com/6Fg3nNeNJH

— Kash Bhattacharya (@BudgetTraveller) April 12, 2016
If you've taken a ride on a San Francisco street car or a Lisbon yellow tram, nothing holds upto a ride on the Ding Ding in Hong Kong. Yes you heard right- a Ding Ding! A Ding Ding is a doubledecker streetcar, no less. It whizzes intricately along the maze of streets that make up the skeletal heart of Hong Kong central. This is a cheap and fun ride that has some history because it has been plying since 1904.
Dinner was at the Modern China restaurant. The place is renowned for its innovative transitional style of Shanghai cuisine. The menu is huge and very diverse- I sampled everything from deep fried shrimp dim sum to their classic shanghai dumplings or their spicy dan dan noodles. This is hearty rich food which requires a huge appetite. Price tag: this is pricey at around $400 HKD per person. I think after all the food I consumed on the day and the jet lag, a plate of dim sum would have just perfect but whatever I tasted, it was good. It is located at Shop 1301,13/F, Food Forum, Times Square, 1 Matheson Street, Causeway Bay.
Day Three
Morning
After breakfast on the final day I travel to Shek Kip Mei in New Kowloon which is home to one of Hong Kong's most modern social housing estates. The reason I am here is to visit the cult Cafe Golden cafeteria (1/F, Jockey Club Creative Arts Centre, 30 Pak Tin Street, Shek Kip Mei, Kowloon ) in the Jockey Club Creative Arts Centre which serves some of the finest coffee in town. The coffee beans are roasted on the premises and the interior decor of the cafe is quite quirky with a definitely local flavour. Definitely a place to visit if you are a caffeine fiend.
We then head to one of the oldest districts of Hong Kong known as Sham Shui Po. It is an area that offers a glimpse of the Hong Kong of yesteryear. The shopping markets are buzzing with activity and so are the thoroughfares. We pass through the Jade Market where hundreds of vendors have lined the streets selling jade jewelry, accessories and good luck charms. Then weave our way through the chaotic Apliu Street Flea market packed with street stalls selling electronic components, TV's, mobile phones and second hand cameras. I pick up a Fujifilm Instax mini 8 for a bargain $540 HKD which is £48/€62.
Next stop is an early lunch is at the most inexpensive Michelin star restaurant in the world called Tim Ho Wan.
This is the crazy queue outside Tim Ho Wan: the world's most affordable Michelin star restaurant ? #inHK pic.twitter.com/4CmourOAMl

— Kash Bhattacharya (@BudgetTraveller) April 3, 2016
The popularity of the place means that there is a bit of a queue to get in but it is worth every minute of the wait once you gain entry. Highlights of the feast include their steamed fresh shrimp dumplings or pork dumplings, each costing only $27 HKD ( 4 pieces) .
A moment that will go down in history: That time #inHK .. when I tasted the baked pork bbq buns at Tim Ho Wan ?? pic.twitter.com/MuFjs3wCMX

— Kash Bhattacharya (@BudgetTraveller) April 3, 2016
Highlight of the meal was their baked pork barbecue buns (3 pieces, $20 HKD ) – I would gladly return to Hong Kong just to eat these little beauties.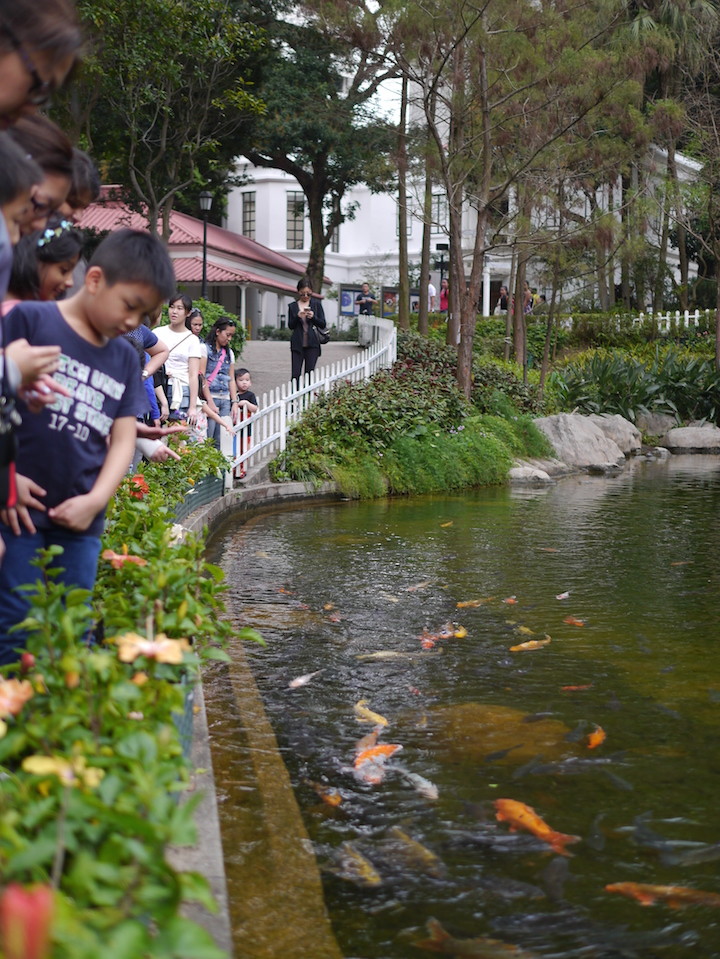 After an excellent lunch go for a stroll through Hong Kong Park: Hong Kong's version of Central Park. Hong Kong, despite being a busy metropolis also has some beautiful green spaces. Park is an oasis of calm, beautifully laid out with a conservatory, waterfall, taichi garden and the Koi pond, which is popular with the young and old kids.
Historic highlight not to be missed in the park is the Flagstaff House, built in 1846 and the oldest example of Western style architecture in Hong Kong. With renovations happening, the popular tea museum is currently closed but the building itself is beautiful to observe. I love the contrast of old and new especially with the magnificent buildings of Wan Chai and Central in the background.
Afternoon and Evening
We embark on another little journey, employing yet again the joys of Hong-Kong's public transportation system: this time the Victoria Peak tram. This tram takes you on a ride up to Victoria Peak, which provides nice views. The tram is the steepest railway funicular in the world, making its impossibly steep ascent. The journey is breathtaking, making unbelievable twists and turns with tall skyscrapers gradually diminishing in size as you climb higher and higher. The view from the peak, even on a cloudy day, is breathtaking.
After the dizzying heights of the peak , I hopped over to Central for another classic Hong Kong experience: the Star Ferry.
The moment when you realise you are #inHK pic.twitter.com/yNx1MeTkGs

— Kash Bhattacharya (@BudgetTraveller) April 3, 2016
There is something quite moving and nostalgic about the whole experience. The ferry has been ferrying passengers faithfully back and forth from Hong Kong Island to Kowloon since 1888. As the ferry glides across Victoria Harbour, my heart leaps and sinks at the sight of the occasional dhow boat plying the waters, kept nowadays purely for tourist purposes. I easily could have spent the whole day sitting on the ferry, going back and forth and admiring the harbour.
One of life's greatest experiences is riding the Star Ferry across the dreamy Victoria Harbour.My best moment #inHK pic.twitter.com/jUOBGnvYfq

— Kash Bhattacharya (@BudgetTraveller) April 4, 2016
Definitely one of the abiding and enduring memories of any visit to Hong Kong.
For dinner I head over to Sheung Wan and the Vietnamese Noodle Bar, Noodle Mi. They offer an uncomplicated menu of pho, rice vermicelli dishes, snacks and banh mi (Vietnamese-style sandwiches using French baguettes)
All the food is msg and gluten free. I order their chicken banh mi sandwich and a fresh mango juice all for the not so princely sum of $90 HKD.
Impromptu fab craft beer crawl in Hong Kong with local Vincent: The Beer Room, Roundhouse & @BrewDogHK #inHK pic.twitter.com/9Yl9IRs1zv

— Kash Bhattacharya (@BudgetTraveller) April 3, 2016
While I was at Noodle Mi I got chatting to local Vincent who turned out to be a local expert on craft beers. He took me on an impromptu craft beer crawl visiting fantastic joints like the Beer Room, the Roundhouse and the new BrewDog Bar.
Day 4
Last day of the trip.
Morning
After another excellent filling breakfast at the Pentahotel Kowloon I checkout and head to Kowloon station. I take advantage of the free in-town check in service whereby unto 24 hours before you flights, you checkin your luggage with your airline ( mine was BA) and get your boarding pass. The next time I would see my rucksack would be after landing in Milan Malpensa airport. How cool was that? Kowloon and or Hong Station is also the hub for the Airport Express train which costs $100 HKD plus has free wifi.
Checking in my luggage frees me up to enjoy the last few hours of my trip to Hong Kong.
Fun, fact filled and beautifully put together: Loved Museum of History #inHK $10: bargain pic.twitter.com/6Wxv58Y3zh

— Kash Bhattacharya (@BudgetTraveller) April 4, 2016
If there is only one museum you choose to visit in Hong Kong then definitely visit the Museum of History. It does a fantastic job of telling you the history of the territory through the ages plus it costs only $10 HKD ( You can use your Octopus card)
'The  Hong Kong Story' takes visitors on a journey through the territory's past via the beautifully decorated eight galleries, starting with the natural environment and prehistoric Hong Kong – about 6000 years ago, right through the painful period of Japanese occupation during World War II and ending with the territory's return to China in 1997.
How to get there
Take the MTR train to Tsim Sha Tsui station and take the exit B2. Walk along Cameron Road towards Tsim Sha Tsui east for 20 minutes and it will bring you to the Museum of History.
After a few hours at the museum I have time for one final modern culinary classic of Hong Kong: Yum Cha (YUM CHA, 3/F, Attitude Hotel, 20-22 Granville Road, Tsim Sha Tsui, Hong Kong ) Serving traditionally dim sum & Chinese cuisine with a contemporary twist, Yum Cha is a gastonomic experience you won't forget in a hurry. Amongst many highlights are their Instagram worthy BBQ piggy buns/char siu bao ( $49 HKD) and their crispy pineapple puffs , a take on Taiwanese pineapple cakes.
Emoji custard buns at #yumchahk Cute and so much fun to eat 🙂 #inHK pic.twitter.com/i8sCmMuBev

— Kash Bhattacharya (@BudgetTraveller) April 12, 2016
The signature dish is their exploding emoji 'custard lava buns' which lead to a lot of silly but priceless Instagrammable tomfoolery.
After all the wonderful food, I hop onto the Airport Express Train from Kowloon and reflect on an unforgettable trip to Hong Kong.
The food has been exceptional, the people most friendly and it has been extremely budget friendly. I need to return soon to explore more of the surrounding islands and also hike the Dragons Back…but till them I will enjoy the highlights of this trip like the memorable Peak Tram trip , idyllic Repulse Bay and the surreal and magical dhow boats floating across Hong Kong Harbour.
Even though I have left Hong Kong, I know Hong Kong will forever stay a part of me.
Thanks for a wonderful stay in Hong Kong @pentahotels Kowloon. Keep rocking! #inHK pic.twitter.com/xXZPAnndpf

— Kash Bhattacharya (@BudgetTraveller) April 4, 2016
Where to Stay in Hong Kong on a budget
A good accommodation option with a contemporary vibe while staying in Hong Long is the Pentahotel Kowloon on 19 Luk Hop St, in the modern Kai Tak district. It is conveniently located about a ten-minute walk away from the nearest MTR stop, Diamond Hill and near the train station and airport. The hotel staff were friendly and courteous. The hotel rooms are clean and comfortable and the hotel offers free Wi-Fi and breakfast along with access to a swimming pool. Average cost of staying in a room per night is £60-75.
The Yha Mei Ho House Youth Hostel ( a youth hostel converted from public housing units) from $26 USD per night, the Hang Ho Hostel (steps away from MTR Jordan Station and with free Wi-Fi included) from $42 USD per night and the Hang Fung Hostel (2 minute walk from Jordan MTR Station and 5 mins away from Temple Street) at $42 USD overnight are all also good budget friendly options.
How to Get to Hong Kong
British Airways flies directly to Hong Kong from London Heathrow.
How to Get into Town From Hong Kong International Airport
Visitors to Hong Kong can easily get to and from the airport. The Airport Express travels between Hong Kong International Airport and Hong Kong's central business district and buses connect the airport with most of the city. While taxis and coaches provide additional choices for passengers, for me the best way to the city is via the Airport Express or the more budget friendly cityflyer airport bus. HKIA is also well-connected with the Pearl River Delta by land and sea transports.
Hong Kong in 3 words? Cheap. Nostalgic.Friendly. #inHK pic.twitter.com/0upsjIz62j

— Kash Bhattacharya (@BudgetTraveller) April 12, 2016
Top tip
Grab yourself a ' Standard on-loan' Octopus Card -the world's smartest travel card at the Airport. Add a few hundred dollars at the start to help cover your trip on the Airport Express plus you can also use the pass in multitude of shops like 7 Eleven to buy food and drinks. It is really handy. You can use the card on all forms of transport including the Star Ferry and the Ding Ding. At the end, you get a refund of any unused balance, plus the deposit (HK$50).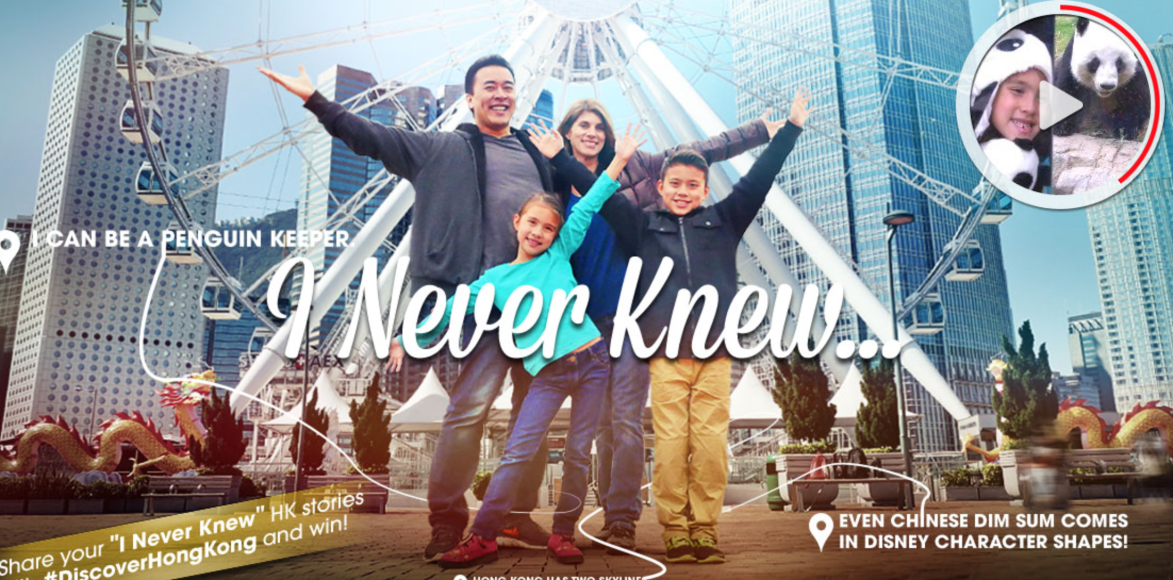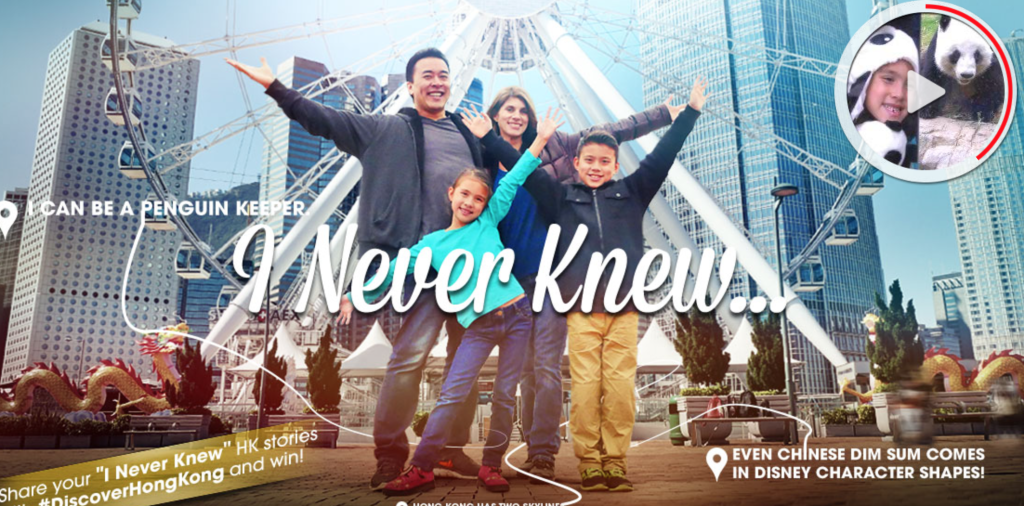 Hope you enjoyed the guide. If you have already visited Hong Kong, please share your stories and tips to be in with the chance of winning a luxurious four-day-three-night trip to Hong Kong .Competition finishes on the 24th April 2016. To enter, share with the hashtag #DiscoverHongKong and you will be entered into the daily and weekly prize draw. There are 28 daily prizes and four weekly prizes to be won, from US$1,000 Amazon coupons to luxurious four-day-three-night Hong Kong trips. Share your "I Never Knew" photos and videos on social media or here and one of those prizes could be yours. Good luck!
Disclaimer: I visited Hong Kong thanks to an invitation from the Hong Kong Tourism Board. While the trip is being sponsored by them, the views and opinions I present here are explicitly my own.  To find our more Hong Kong, please do visit their website and for latest news and what's happening in Hong Kong, follow them on Twitter and Facebook