Can you recommend your favourite budget places to stay in London…a good budget hotel in London or hostel? This is probably my most popular request from readers and friends so I thought it would be beneficial to summarise on my blog, my favourite budget places to stay in London. So in no particular order, here are my best places stay in London on a budget. Note that if you are new to Airbnb , signup using this link to get £25 off your first booking ( minimum purchase of £55)
1) Wombats Hostel London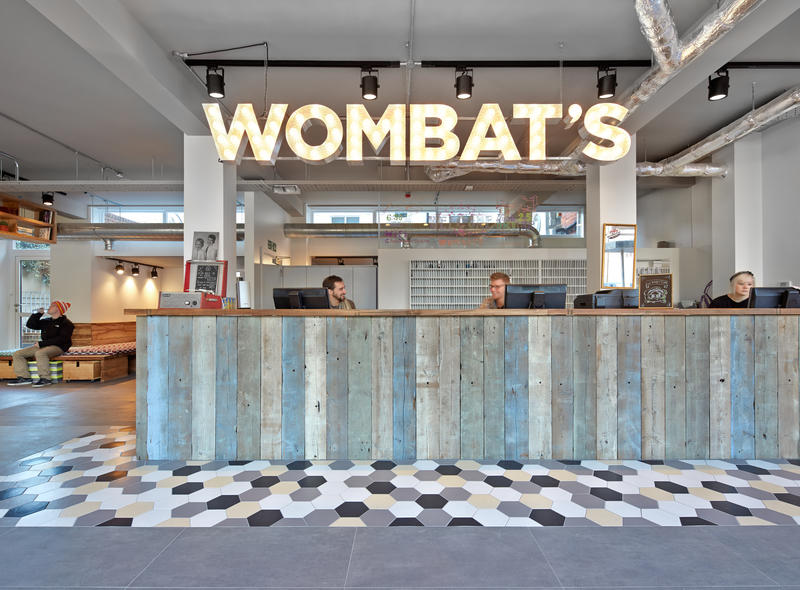 Wombats is probably my favourite chain of hostels in the world and has excellent hostels in cities such as Munich and Budapest.
opened in December 2014 and set a new standard for hostels in the UK's capital. Minutes walk away from sights such as Tower Bridge, the Tower of London and City Hall and you are an easy walk from the buzzing nightlife of Shoreditch and Wilton's Music Hall.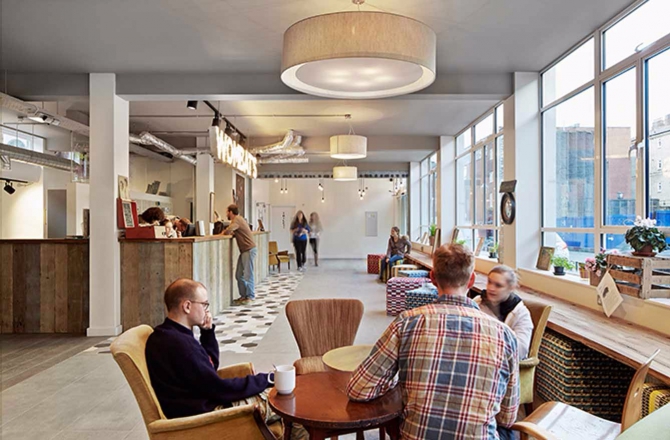 The hostel building itself is fab. Formerly a seaman's hostel, the building was converted to an traveller's palace. It features a huge bar, courtyard, cosy hangout area in the lobby and all the amenities a backpacker could ever wish for.
Rooms come with comfy wooden beds, a private shower, toilet facilities and lockers for belongings. They also provide a set of bed linen, a small welcome drink, Wi-Fi, and their very own city map with essential information with all the going-ons in town.
BUDGETRAVELLER RECOMMENDS!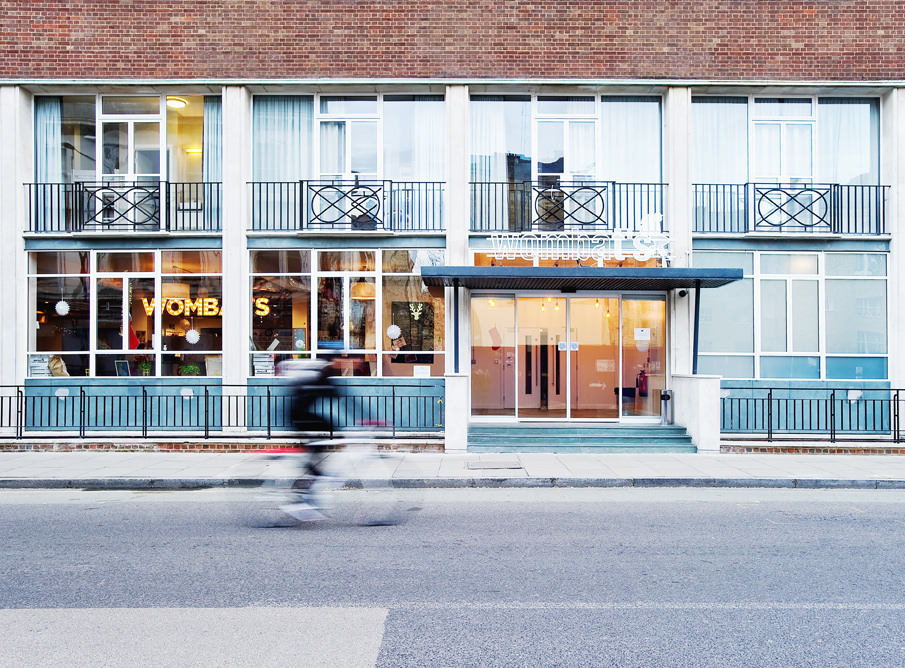 Wombats City Hostel London, London
Wombat's City Hostel London opened in December 2014 and sets a new standard for hostels in the UK's capital. Formerly a seaman's hostel, the building was converted to an traveller's palace. It features a huge bar, courtyard, cosy hangout area in the lobby and all the amenities a backpacker could ever wish for. All rooms come with comfy wooden beds, a private shower, toilet facilities and lockers for belongings. They provide a set of bed linen, a small welcome drink, Wi-Fi, and our own city map with essential information with all the going-ons in town.
Book now
We earn a commission if you click this link and make a purchase at no additional cost to you.
2. Hostelle London
Hostelle London is the ideal choice for female solo travellers looking for a comfortable and affordable place to stay in the city. From private rooms to shared dorms, Hostelle London offers something for everyone.
The concept of Hostelle which started in Amsterdam was based on owner Bianca Brasdorp idea of providing a safe and fun place for women to stay in. Whether you are on holiday with friends or on a business trip, Hostelle will aim to make you feel at home. The word Hostelle comes from the word Host in orange that stands for the good host ship we want to offer you in the Netherlands, Barcelona and London, and elle in pink which means she in French and shows the female touch.
Features of the Hostelle include a 24 hour reception, free luggage storage facilities, free lockers and padlocks, a fully equipped and self-service kitche, free coffee and tea throughout the dy, a library with books, magazines and games, laundry wash and dry facilities for £7 and there is a bike rental service from Santander in front of the hostel.
Prices for a bed in the 14 bed dorm start from €22 a night or €32 a night in a 8 bed dorm or €36 a night for a bed in a 4 bed dorm booked via Hostelworld.com
3. Point A Hotels
Point A have several properties in London that offer incredible value, comfort and service that put them a few notches above your usual budget chain hotel. Big plus for staying at Point A hostels are their incredible locations -I'm a huge fan of their refurbished Point A London Liverpool Street hotel plus I also love the Point A Hotel in Kings Cross, especially if I'm travelling up to Scotland by train or to Paris via the Eurostar from Kings Cross St Pancreas station.
All the hotels all share the comfy luxury Hypnos beds that give you the best nights sleep ever plus other nifty features like the mood lightening, clever storage space beneath the beds for storing luggage, safe for storing valuables, amazing power shower and fast, working wifi. There's also air-conditioning unit to cool you down on those stuffy warm days plus they have hairdryers in every room. There's also a 43 inch Samsung Smart TV with apps like iPlayer and Youtube. In order to keep guests safe against Covid-19, Point A Hotels don't currently offer their fab buffet breakfast. Instead they do offer a 'Brekkie Bag' that is available to order for just £5 at reception. The Brekkie Bag will include a yoghurt pot, fruit (banana or apple), croissant and orange juice carton. It also includes tea or coffee that will be made to order and collected at the breakfast bar.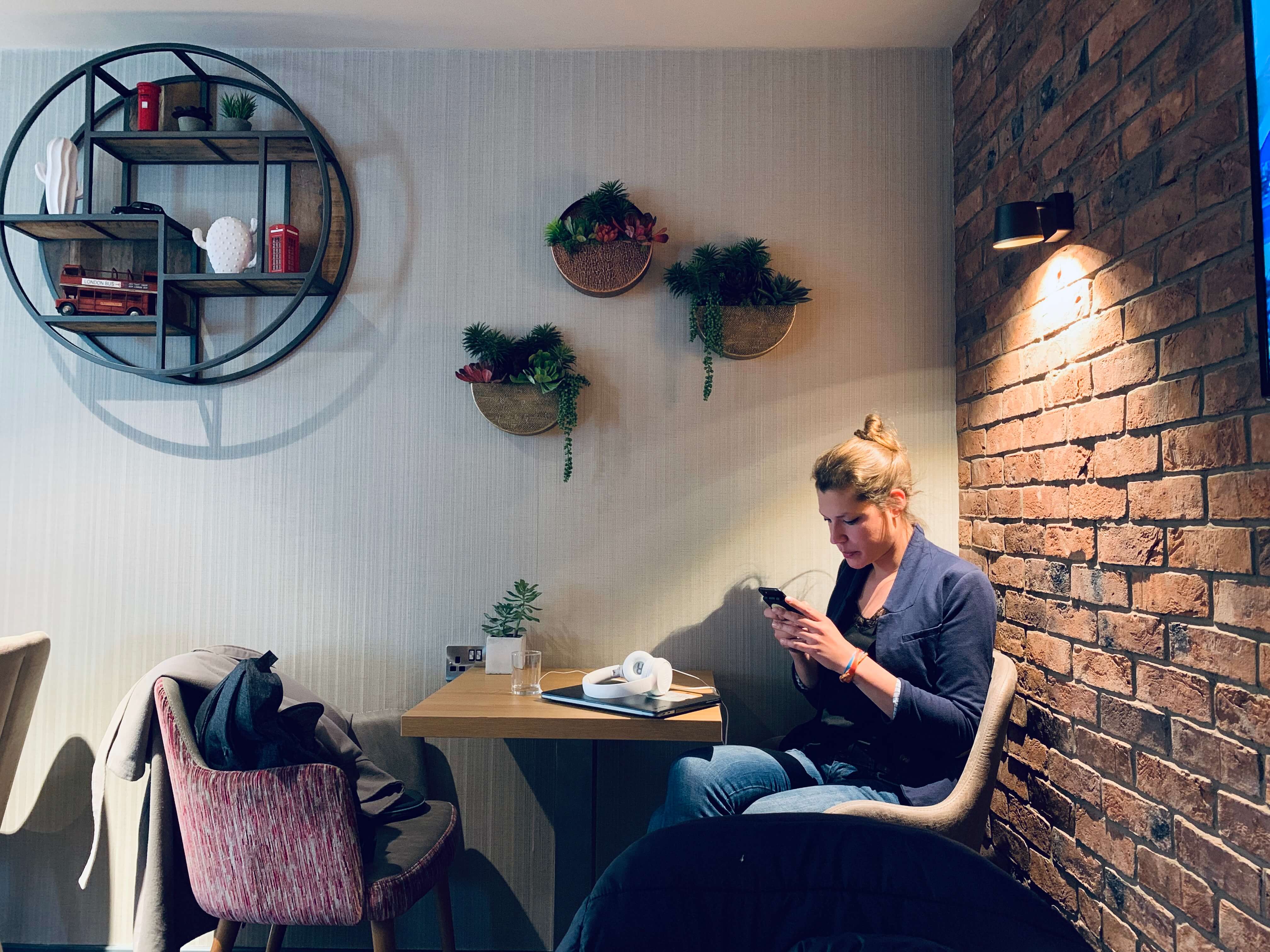 Other cool feature of many of their London hotels, are their sizeable lounge areas with plenty of plug points- great place to work from. To be Covid compliant, they have reduced the furniture in their communal areas to help guests maintain the required 2m apart from others.
Guests are greeted at check-in via safety screens, room seals will indicate your room has been cleaned to the highest standard and no-one has entered since being cleaned plus communal areas are frequently cleaned throughout the day.
Price point? Room rates vary depending on the day of your stay. Via Booking.com, prices can go as low as £50 on Sunday/Monday to £120 midweek.
Overall verdict- This hotel ticks a lot of boxes for me- great location, Covid-19 safety regulations ensure a safe stay, comfortable beds, nice lounge to work from and good staff. Price in terms of location, comfort is one of the best deals in London in my opinion, especially if you get rooms under £100.
BUDGETRAVELLER RECOMMENDS!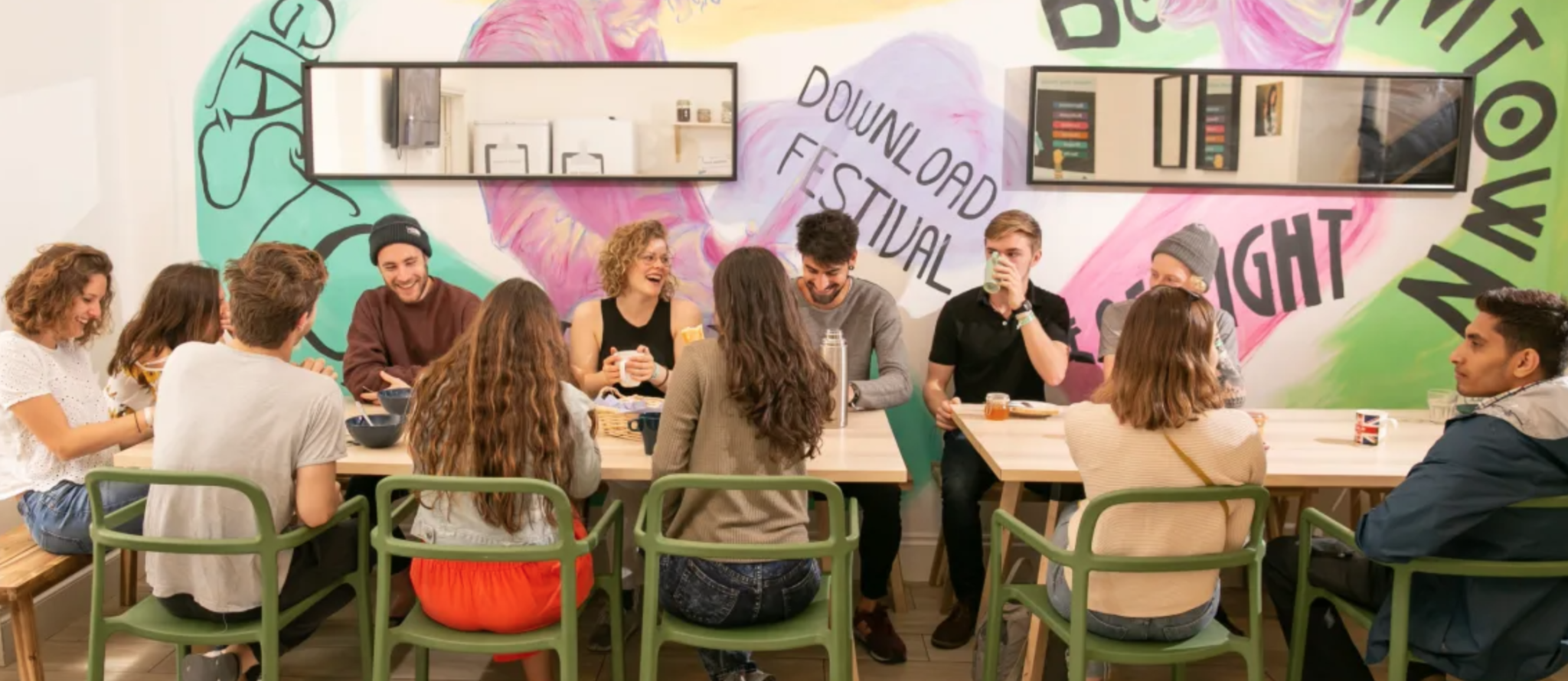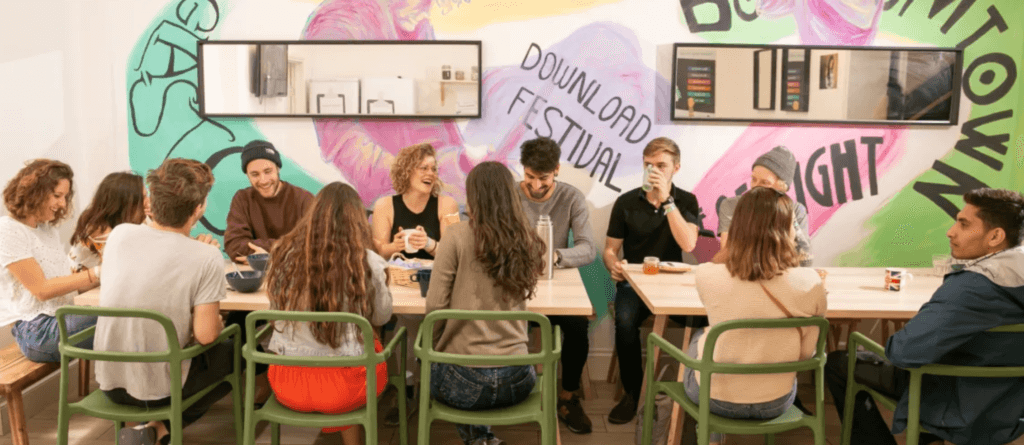 4. Hostel One Notting Hill
Hostel One Notting Hill is definitely one of London's best hostels at the moment. The first major plus is the location in trendy Notting Hill. The building itself is a beautiful 19th century townhouse with a nice outdoor terrace, perfect for the summer plus there is a ton of great facilities they offer, from a fully equipped kitchen to nice common area plus laundry and lockers to store your belongings. There is a free breakfast included plus there is a free daily communal dinner. The hostel also offers day tours around London.
Price point: Room rates vary depending on the day of your stay. Via Hostelworld, prices can range from €27 ( Non Refundable) to €29 ( Refundable ) for a bed in a 8 bed mixed dorm to €34 for a bed in a 4 bed mixed dorm to €120 for a double bed private.
Best for solo travellers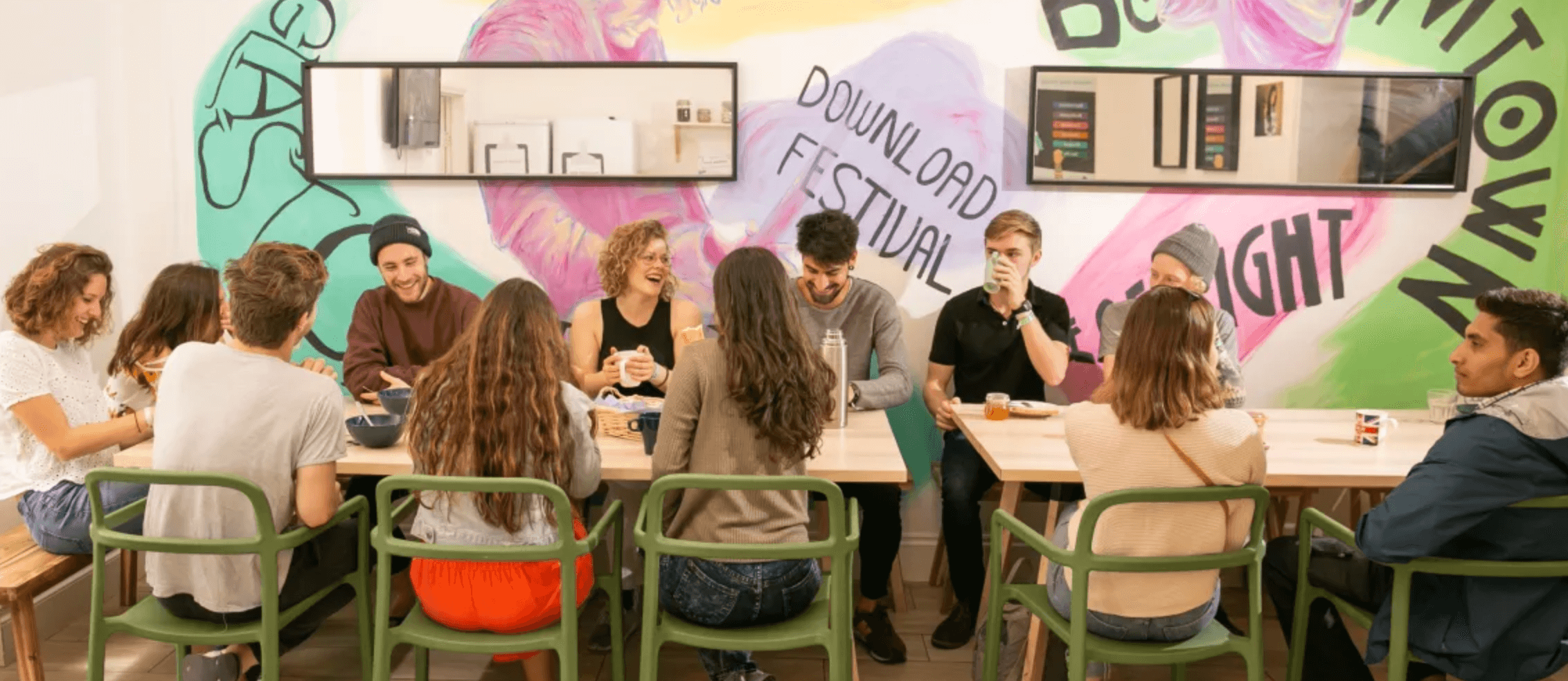 Hostel One Notting Hill, London
Hostel One Notting Hill is located in the absolute heart of Notting Hill and within walking distance of many key tourist attractions in London such as Portobello Market, Hyde Park & Kensington Palace!
Guests benefit from facilites like
. Fully equipped kitchen 24/7 access.
. Terrace area.
. Common areas all designed for different moods. To relax, to work or to party.
. Laundry facilities to keep you smelling fresh.
. Personal lockers, outlets and light in all rooms.
. No curfew, so you can come and go 24 hours per day as you please.
Buy Now
We earn a commission if you click this link and make a purchase at no additional cost to you.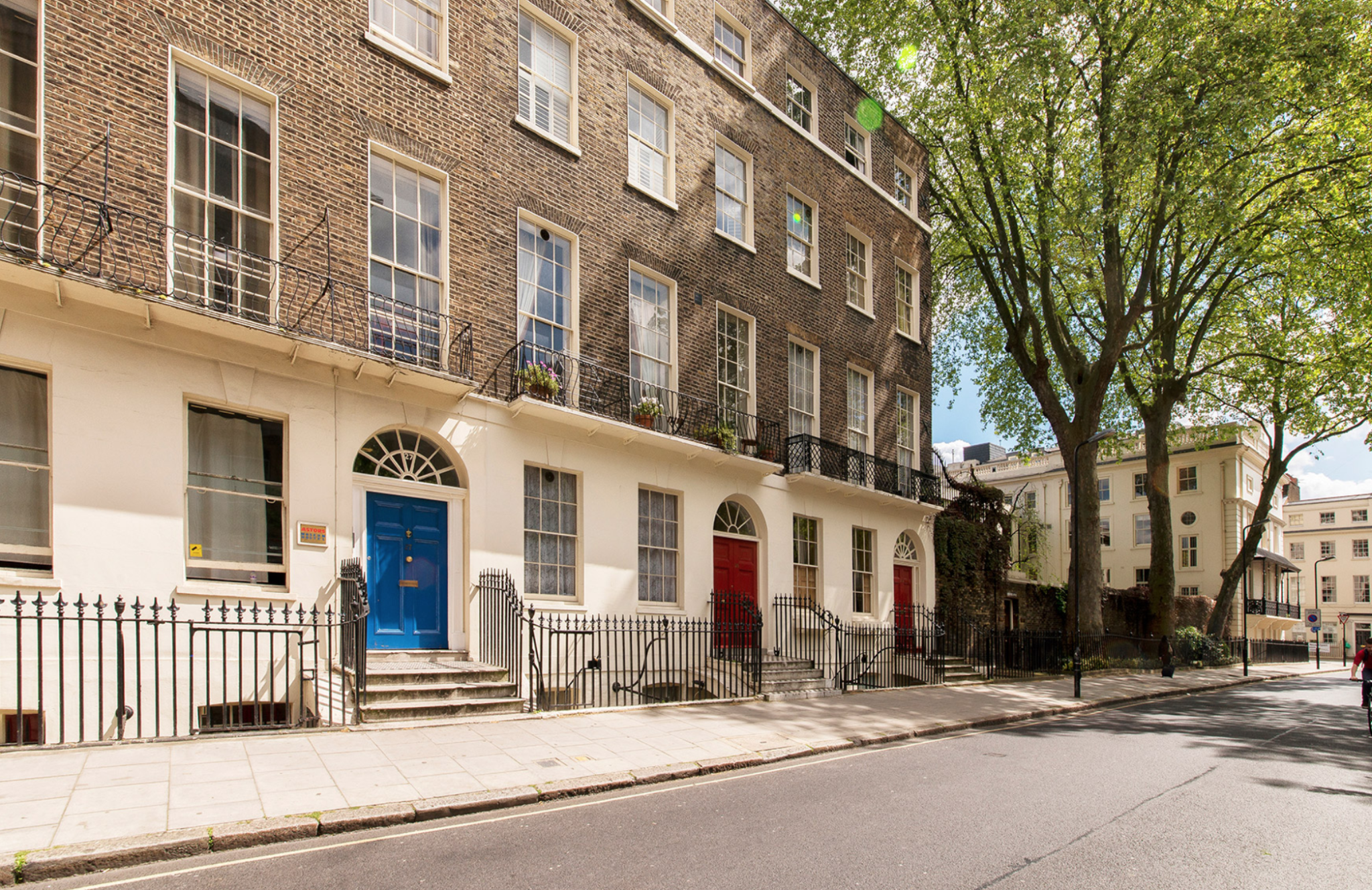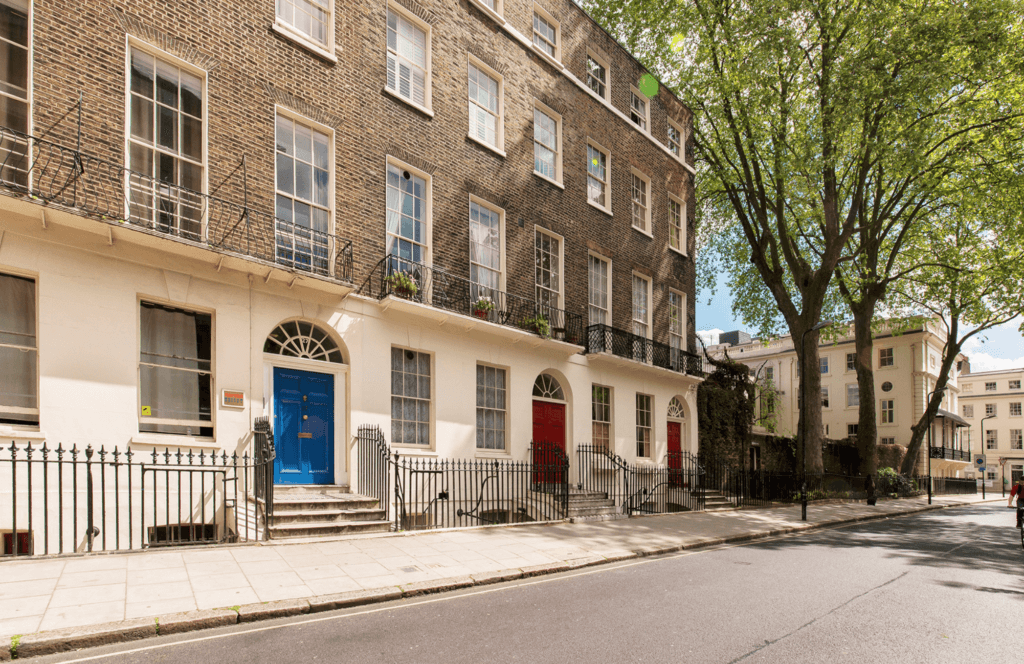 5. Astor Museum Inn
The most established property in the Astor chain, one of the star features of the Astor Museum Inn is the incredible location, just around from the British Museum plus a short walk from from the key attractions like Piccadilly Circus, Trafalgar Square and Covent Garden. The hostel has a laid-back and hippy vibe- would call it a quiet but social hostel. Staff are friendly and helpful. There's free, fast wifi, 24 hour laundry facility, a dining room and common area to enjoy a meal or meet fellow travellers and a common lounge area with comfy sofas and a giant projector screen for movies and sports.
Great location!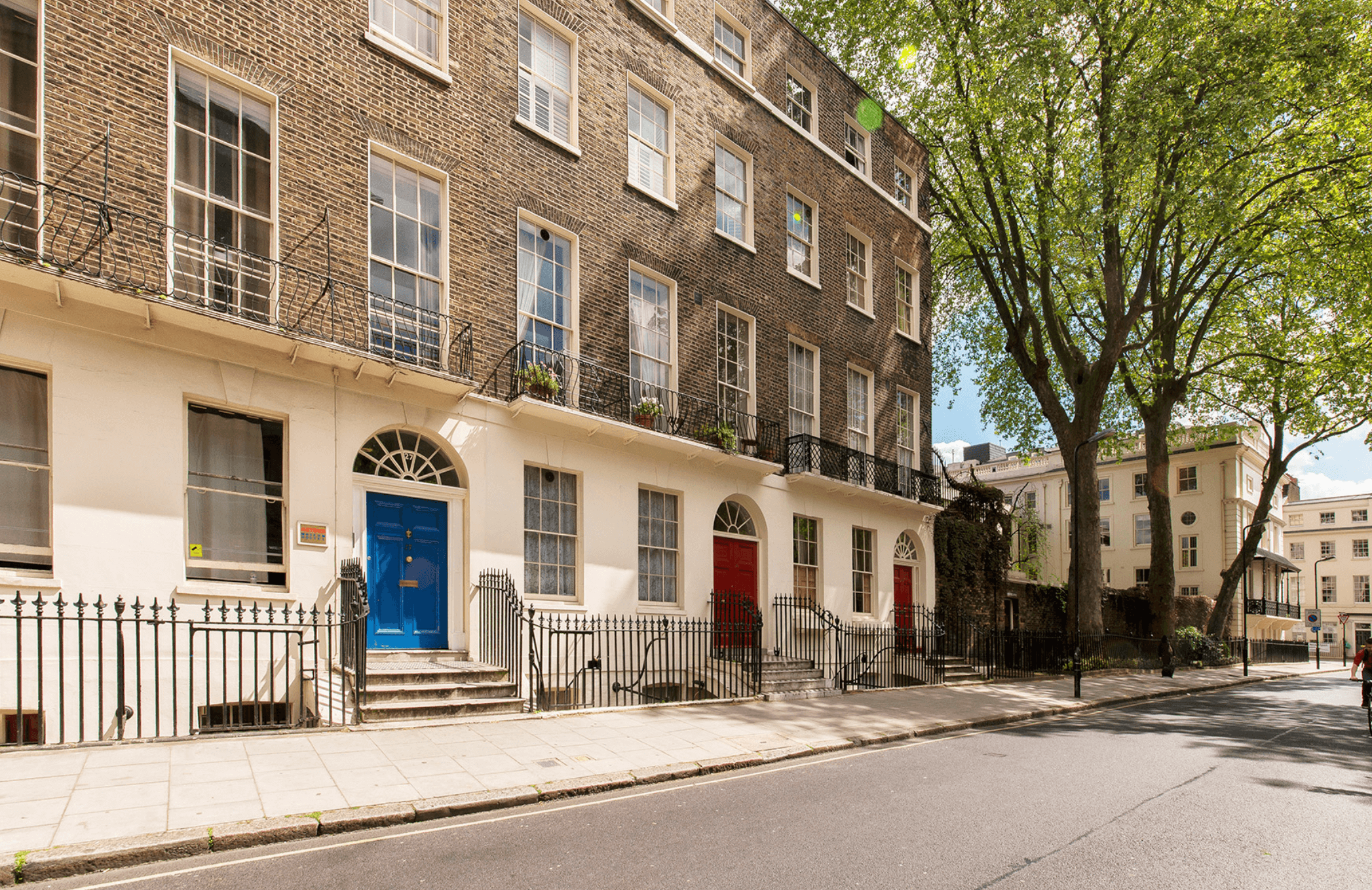 Astor Museum Inn
With the British Museum literally on its doorstep, it is impossible to beat this hostel's location! Located in the very heart of Central London you are a short walk from iconic attractions like Piccadilly Circus, Trafalgar Square and Covent Garden.

It doesn't matter if you are shopping down the legendary Oxford Street, watching a play in Leicester Square's world-famous theatre district, having dinner in China Town, drinks in Soho, or partying in the West End you are always a short walk home to a nice and quiet street in an amazing neighbourhood!
The moment you walk through our doors you become part of our family and we want you to have an incredible experience! We want every detail - from our super clean bathrooms and comfortable pillows to our unforgettable social events - to be perfect, giving you a London adventure that is 10 out of 10!
Buy Now
We earn a commission if you click this link and make a purchase at no additional cost to you.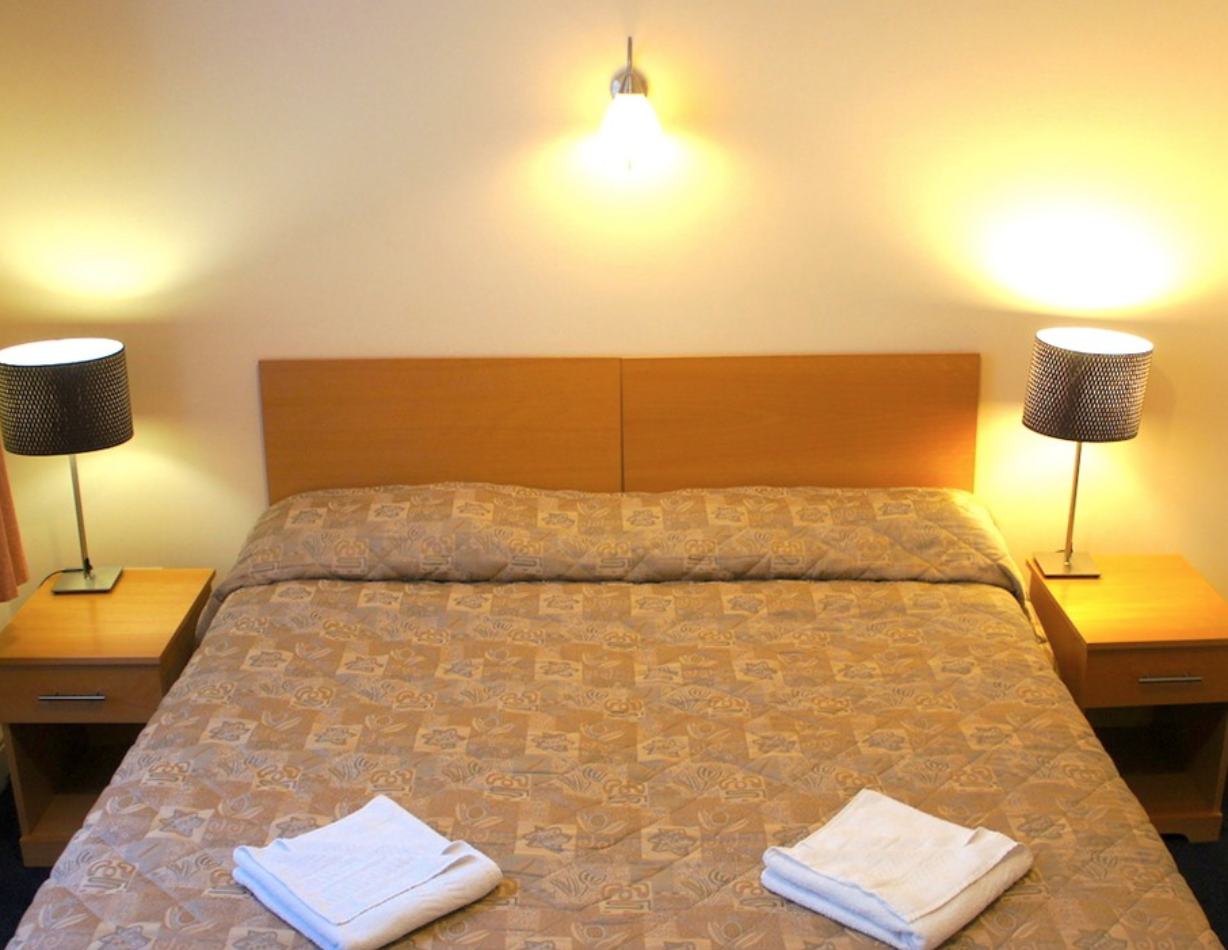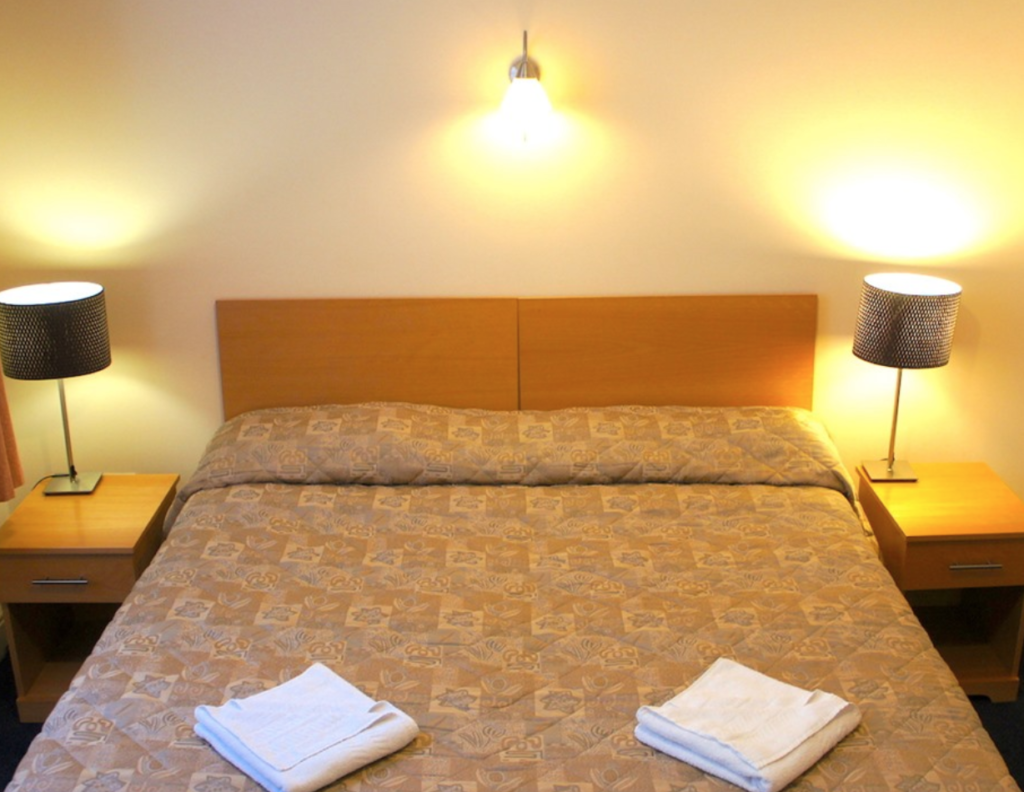 6. Caring Hotel, London
If you're looking for a comfortable, no-frills hotel in Central London with a nice breakfast, then Caring Hotel, London is the perfect hotel for you. I was searching for hours for a decent hotel for 2 nights, midweek in November and anything decent, located in Central London seemed to start at the £70-£80 mark. I then stumbled upon Caring Hotel on Tripadvisor. It had a pretty decent Tripadvisor rating of 4 from 789 reviews. The hotel has a good location in Bayswater just a 10 minute walk from Baywater Underground station. Travelling solo for business, I wanted something basic, comfortable but not too pricey. Price point of £140 for 2 nights for a single with shared bathroom via Booking.com was agreeable.
did not disappoint. It was a quiet neighbourhood. My room was on the fourth floor. It's quite a hike up a very narrow staircase so if you have a lot of luggage, email them in advance and request a room on the first or second floor.
My room was comfortable. Bed was nice. It came with a sink and also a pod shower which was pretty decent. You have a wardrobe for hanging up your clothes plus also a kettle for making tea, coffee. The other big plus of this hotel is how great the wifi was. Brilliant.
If you're looking for a comfortable room to sleep in with a social edge, check out some of my favourite London hostels below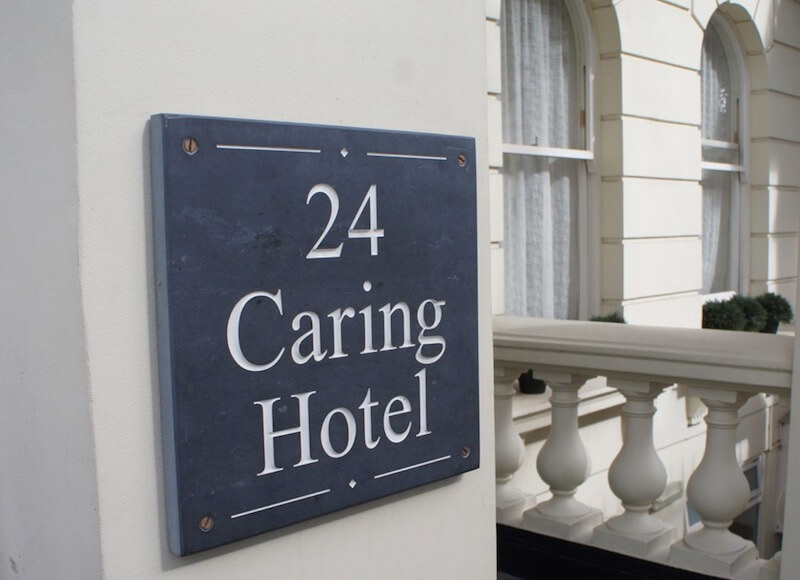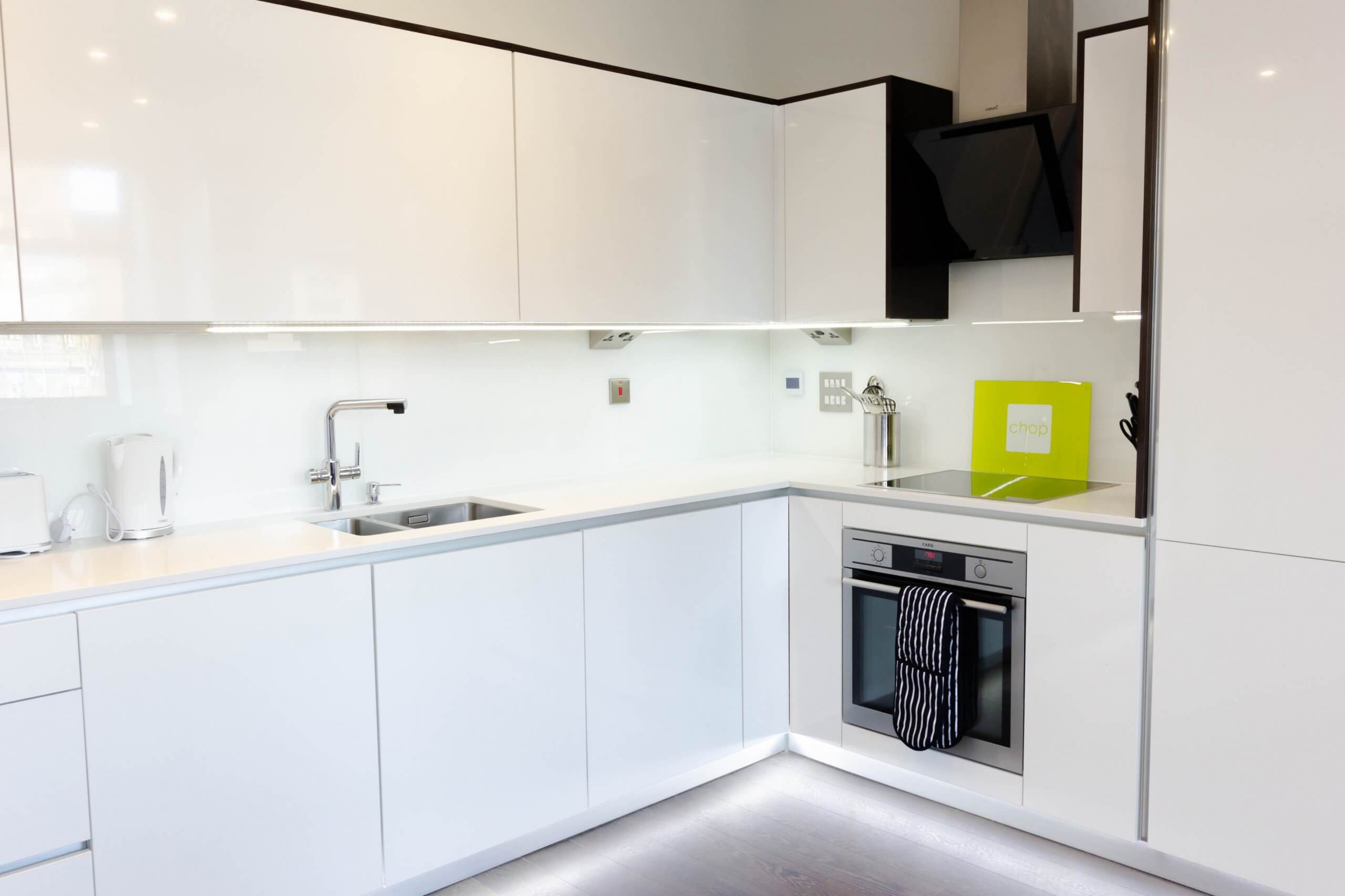 Kitchen, Access Accommodation Tower Hill
7. Access Accommodation, Tower Hill apartments
Renting and finding good quality apartments in London can be a nightmare. I've had a hit and miss with renting apartments via Airbnb- for the price you pay, some of the quality of apartments on Airbnb are pretty shocking. Step forward Access Accommodation. They have a range of high quality apartments across Zone 1 and Zone 2 in some very nice neighbourhoods of London like Camden, Little Venice, Paddington, Canada Water and Tower Hill.
I had the chance to stay at their 2 bedroom Access Tower Hill apartment on Elie Street. First thing I loved about the place is the location- apartment is just right around the corner of Aldgate station plus a short walking distance to Shoreditch High Street and Brick Lane. There's a bunch of good pubs in short walking distance plus a nice choice of budget eateries. There is a Sainsburys supermarket on the street too plus an Anytime Fitness gym on the ground floor. Check in was a breeze-we were given the entry code to get into the building a code to unlock the lockbox and get our house keys. The apartment itself is large, bright, spacious and very well equipped. You have the luxury of 2 bathrooms which is a rarity in many 2 bedroom apartments so no uneasy queuing for the bathroom early in the morning. There's a washing machine, dryer and dishwasher which is also a great luxury to have on holiday. There's a TV with Netflix plus very good , working wifi.
The 2 bedrooms had one double ( 2 singles joined to make a double- not a big fan of this. I would rather prefer they put a double in here ) and a 2nd bedroom with 3 singles. Beds were comfortable and we had a great sleep. Linen and towels are provided, and a silent fan in the room if it's hot. Overall, besides the lack of a proper double bed and issue of rubbish piling up outside thanks to the nearby restaurant, there's little to fault with the property. Great location, nice clean apartment with great facilities and the price is great. The 2 bedroom apartment we stayed in starts at around £129 per night and sleeps 5. That is a great deal for the location and facilities. Prices mind you do vary according to season so do try and book in advance to get the best deal. Plus if you do book direct via the Access Accomodation website, you can get 10% off if booking for 5+ night- use the code 'KASH10'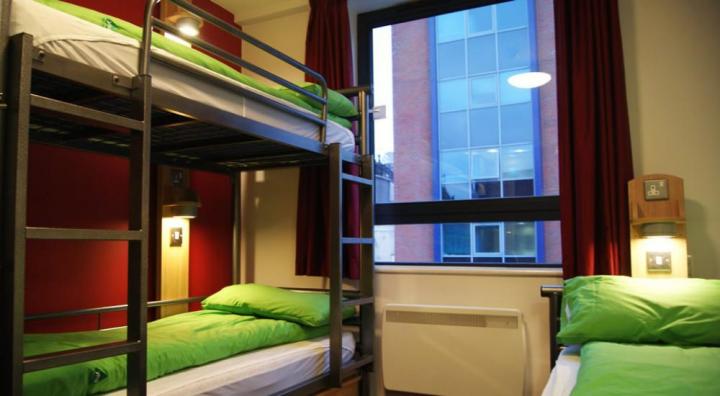 8. YHA London Central Hostel
YHA London Central Hostel is a nice base to explore the capital and just five minutes walking from Oxford Street. With friendly staff, a range of activities and deals on popular attractions, self-catering facilities where you can cook yourself plus a nice main café/bar for guests with TV and free wifi. We stayed in a 4 bed family room with ensuite bathroom. The bunk beds were comfortable and came with a reading light each and charging point , room was small but quiet, equipped with lockers, and a secure digital key card access.
Prices: Private en-suite Family Room – sleeps up to 4 people and costs between £60 (low season) to £129 per night (high season) per room.
Family friendly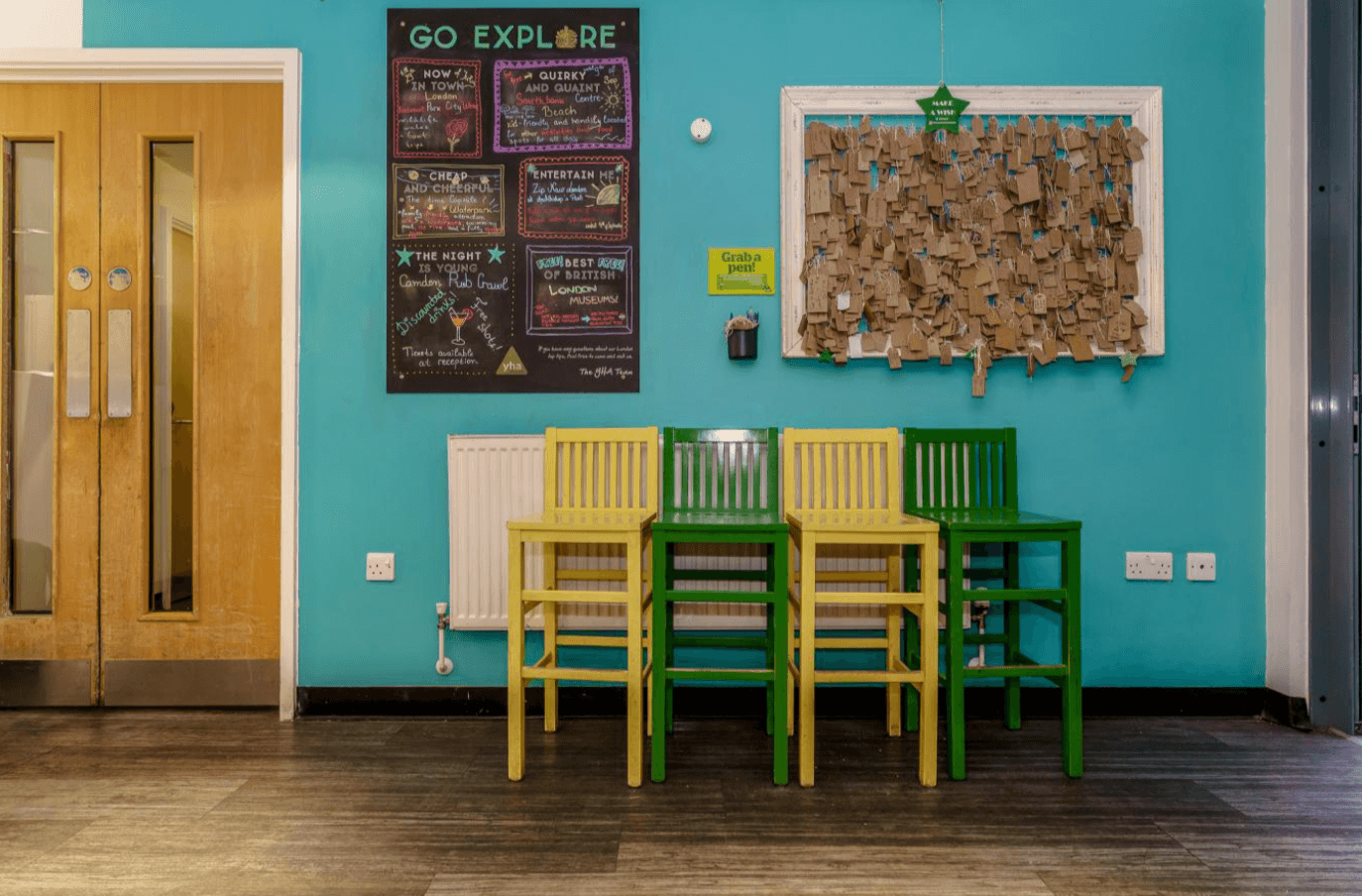 YHA London Central, London - 2021 Prices & Reviews - Hostelworld
Thanks to its central location, modern facilities, YHA London Central is a great choice place for backpackers to stay in the capital.
If you're looking for accommodation where you'll feel secure, this London backpackers' hostel can deliver. With key card access required for both the bedrooms and the corridors, rest assured that you'll be safe and sound!
Buy Now
We earn a commission if you click this link and make a purchase at no additional cost to you.
9) Green Rooms London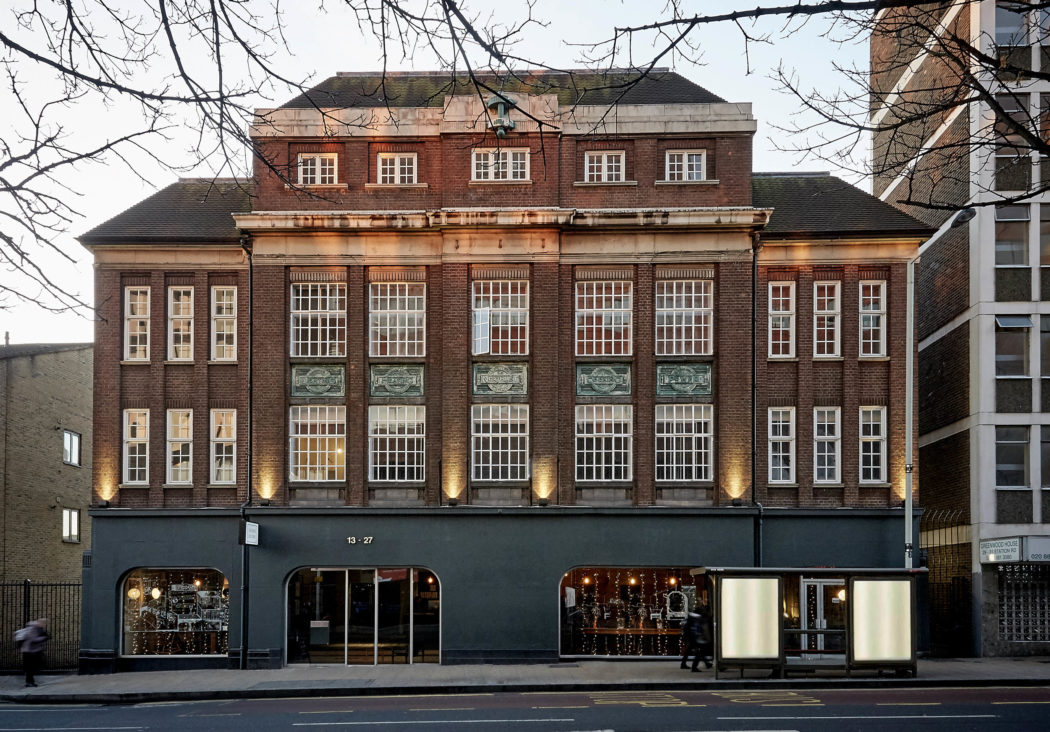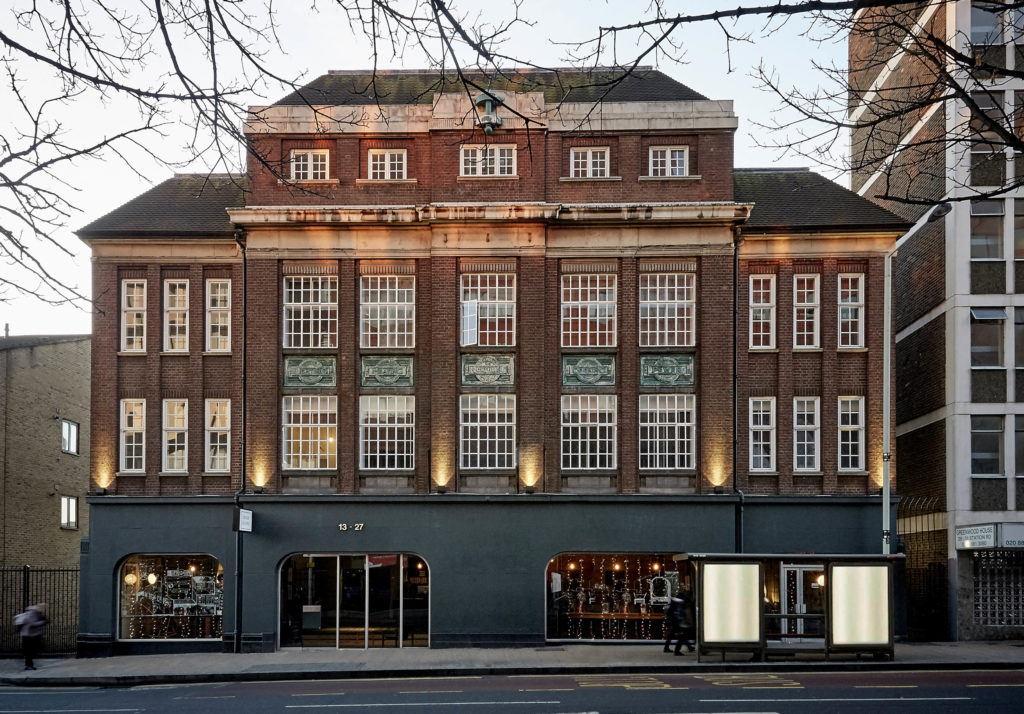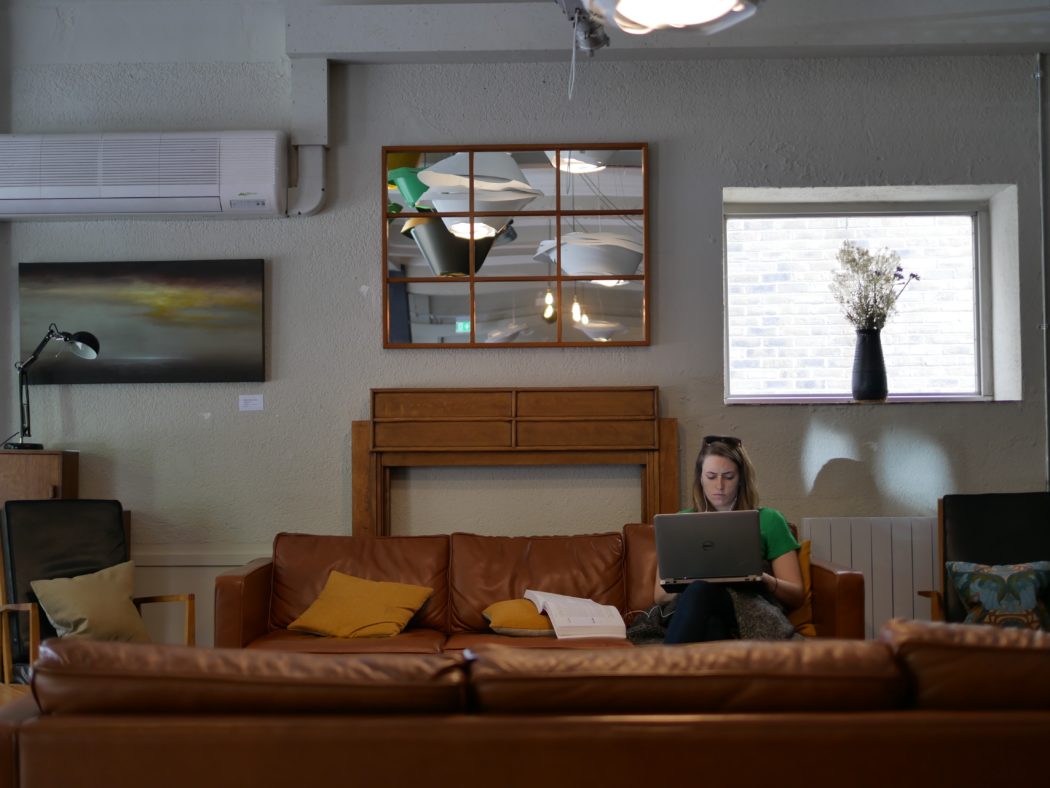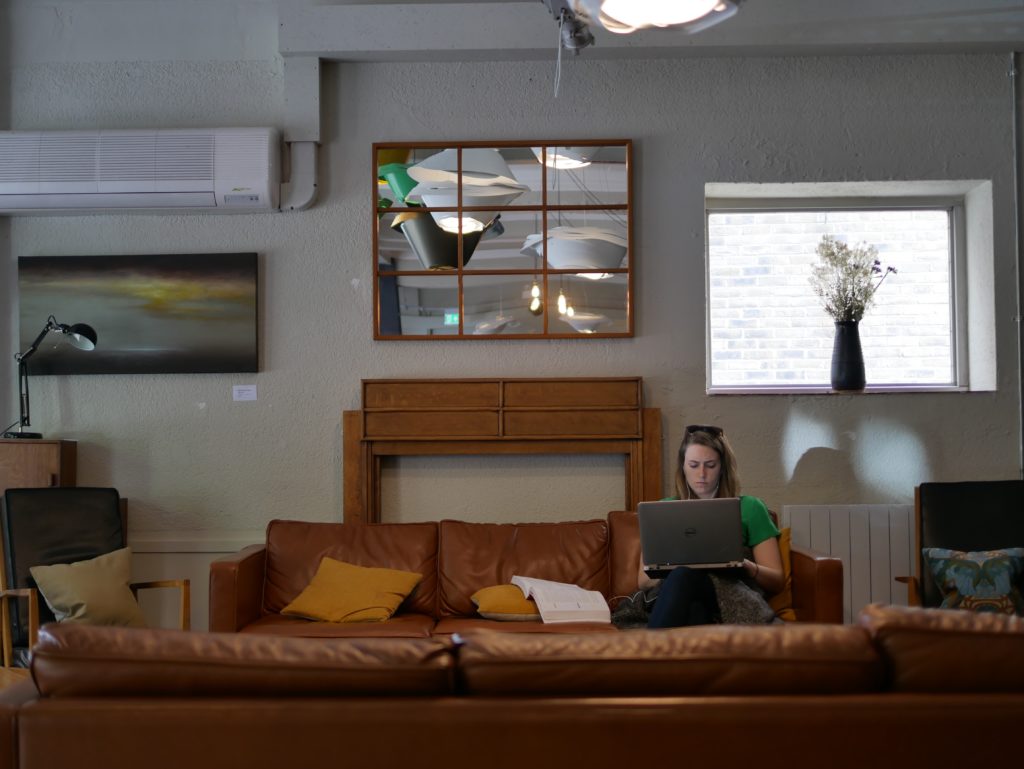 Green Rooms Hotel is a refreshing departure from your typical hotel in London. It is the UK's first arts led social enterprise hotel. This means that if you are an artist or a creative person coming to London for work, looking for an affordable but high quality place to stay, then this is your hotel to stay in London.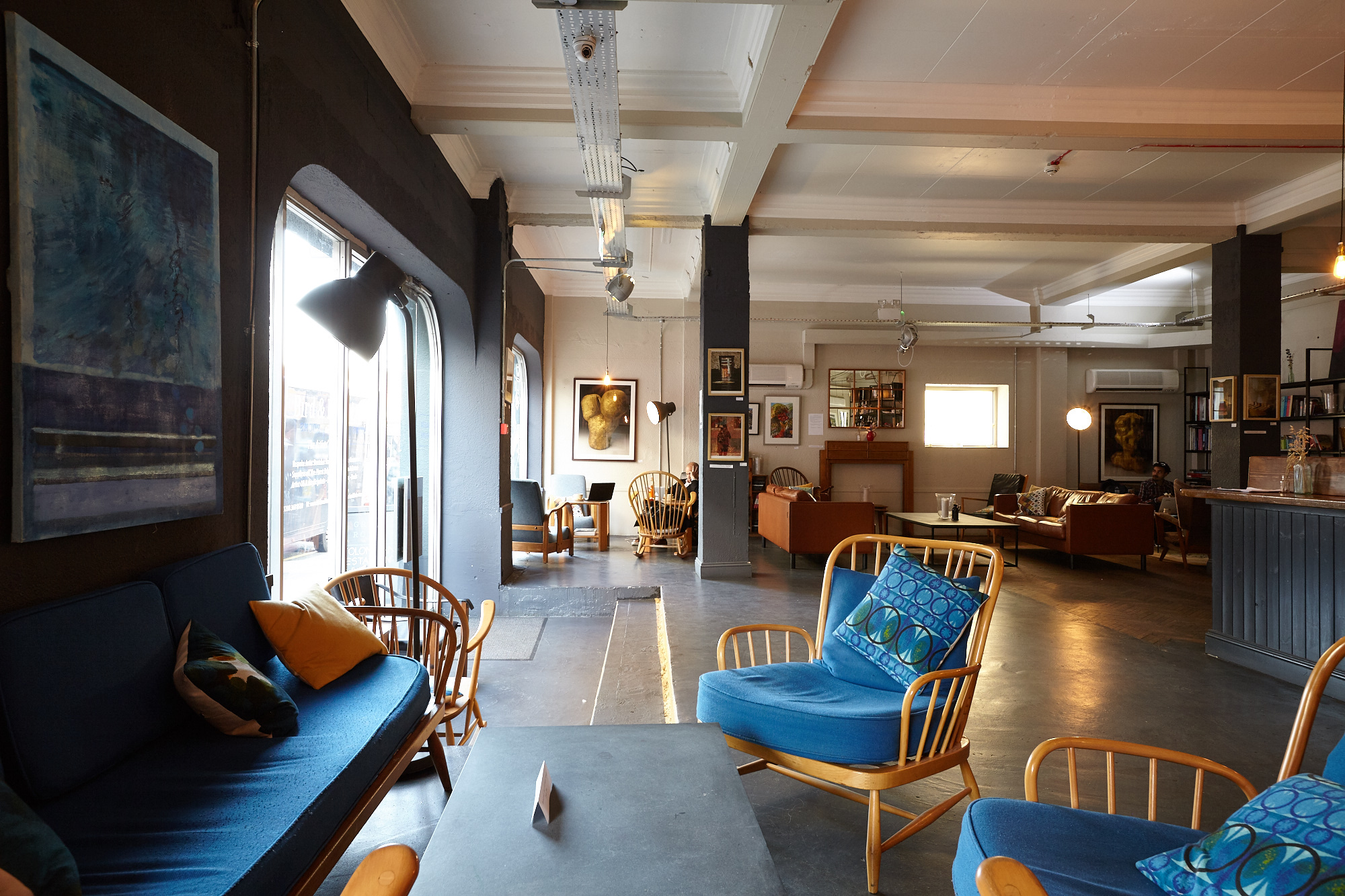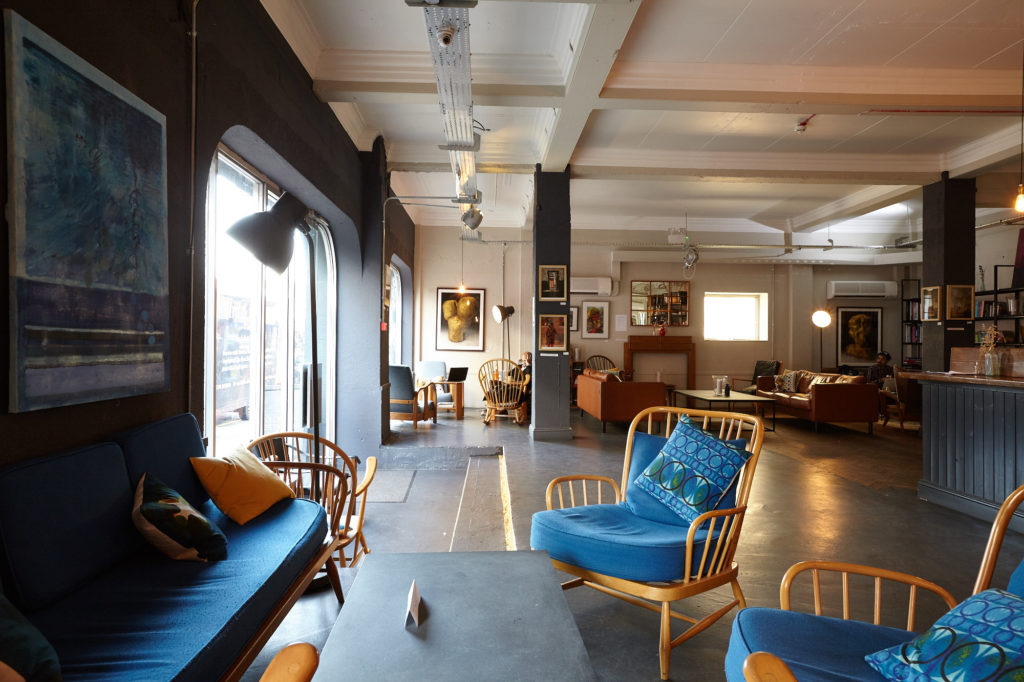 The hotel oozes personality and character. The art deco building itself dates from 1935 when it was the premises of The North Metropolitan Power and Electricity Company's office and showrooms.
Location is fantastic: Hotel is located opposite Wood Green tube station, just 12 minutes from King's Cross and 20 minutes into Central London on the Piccadilly Line.
The brains behind this pioneering idea is Nick Hartwright, founder of The Mill Co Project which provides affordable studio space at various sites in London. With the aid of London-based architects SODA and hotelier Kurt Bredenbeck, the man behind the Hoxton Hotel, Nick has put together a hotel which he believes will provide artists visiting London, an exciting , inclusive and accessible creative environment to sleep, work and play from. It is a very cool concept.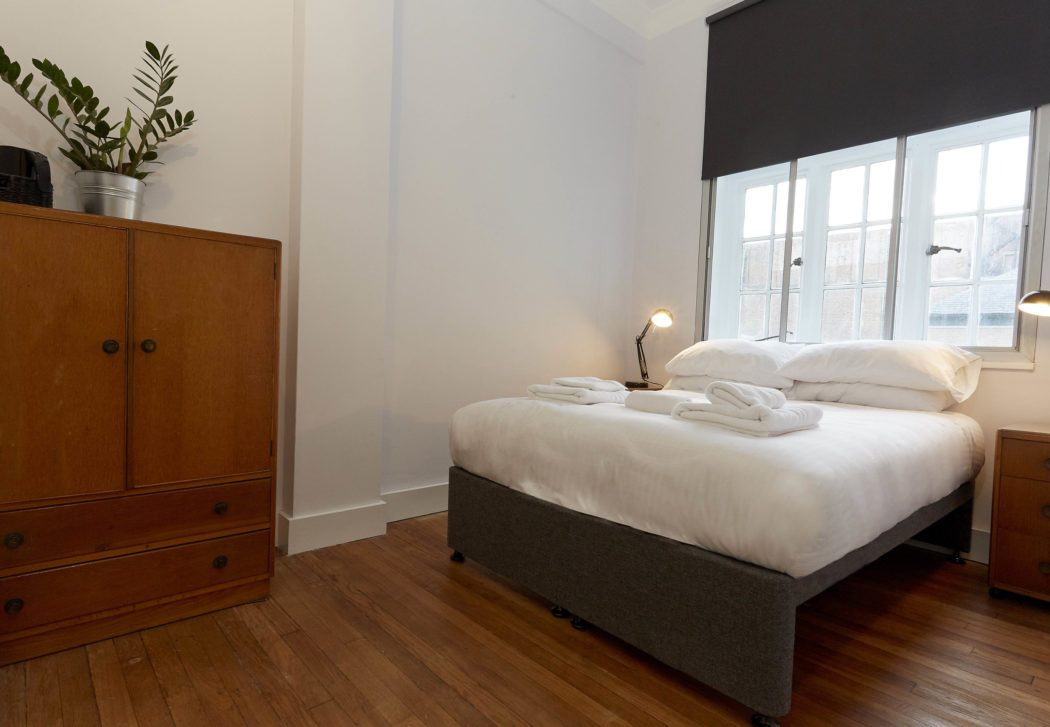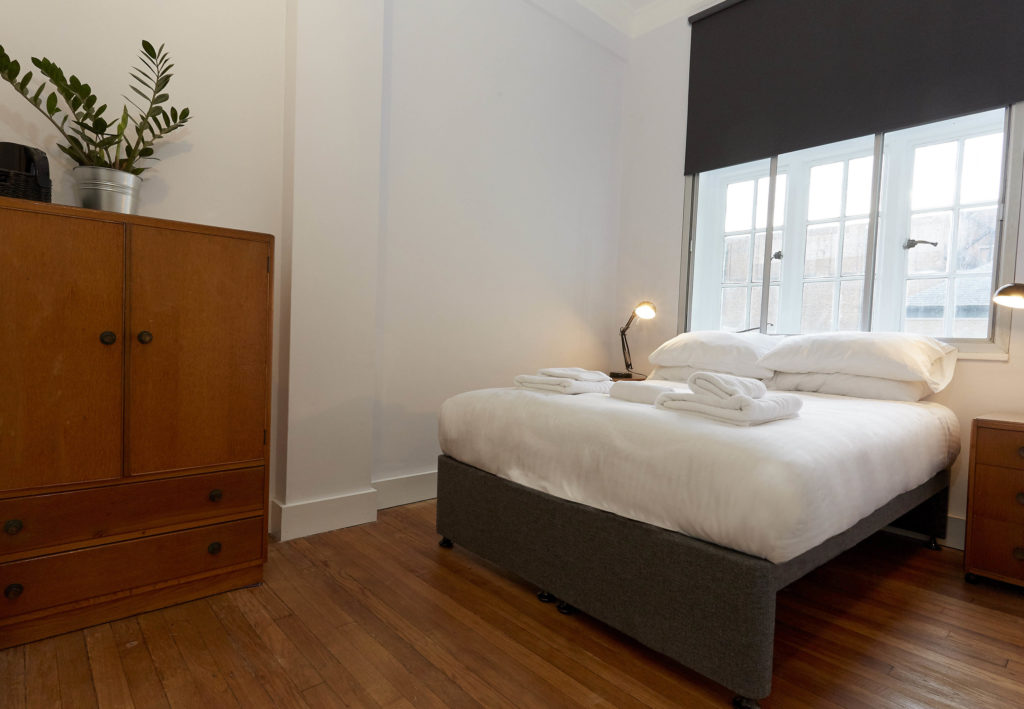 features in total 22 doubles, two studio apartments plus two dormitories which sleep 12 and 16 people, respectively.
The rooms itself are clear , tastefully furnished with vintage furniture. Some of the rooms in the Green Hotel feature lights, rocking chairs and throws designed by the clothing brand Folk. The bed is extremely comfortable and there are USB ports in the plugs.
There's no TV or phone, and they're not vastly spacious, but the bed is pleasingly firm, and there are neat touches like USB ports in the plugs. They've stripped out all the unnecessary stuff like TV and phone: honestly who has time to watch TV when you're in one of the world's most exciting cities?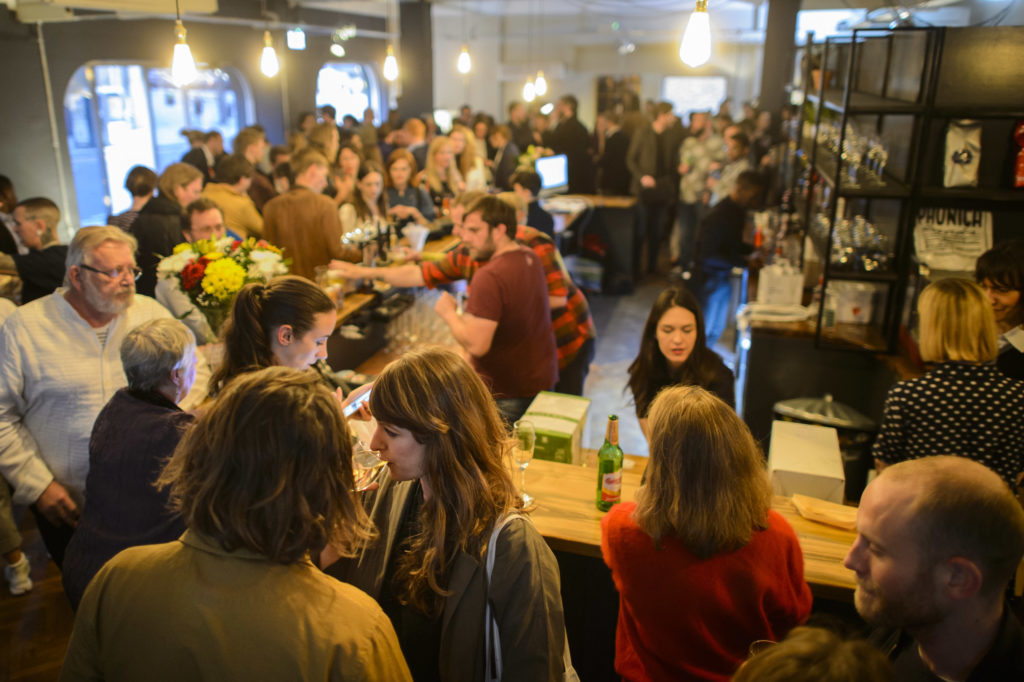 The other cool feature of the hotel is the ground floor lobby that doubles up as a bar and exhibition space plus also is home to a pop up restaurant. Budding local chefs are invited to apply for a 6 month residency where they can get 6 months rent free to use the kitchen and also receive expert tips and mentoring to help take their businesses to the next level. Past chefs have included Johnny Smith from Shoreditch's Michelin-starred Clove Club, Esteban Arboleda from the Colombian Street Kitchen and Marie Mitchell who runs Island Social Club (ISC), a collective of pop-up restaurants and music nights that explore Caribbean London subculture. The food is fabulous and extremely good value with a 3 course meal plus drinks coming in at around the £20-£25 mark.
The hotel also wants to be a functioning community space which welcomes local residents and creatives by hosting a diverse programme of regular events, exhibitions and workshops.
Price point?
Dorm beds: Artist rate starts from £18 and normal rates from £24; Doubles (room-only): artist rate starts from £72 and normal rate is £84 ( Artists: please reserve rooms directly with the Green Rooms Hotel )
Green Room stands out in the world of big chain and formulaic hotels. Definitely worth booking a room here during your next visit to London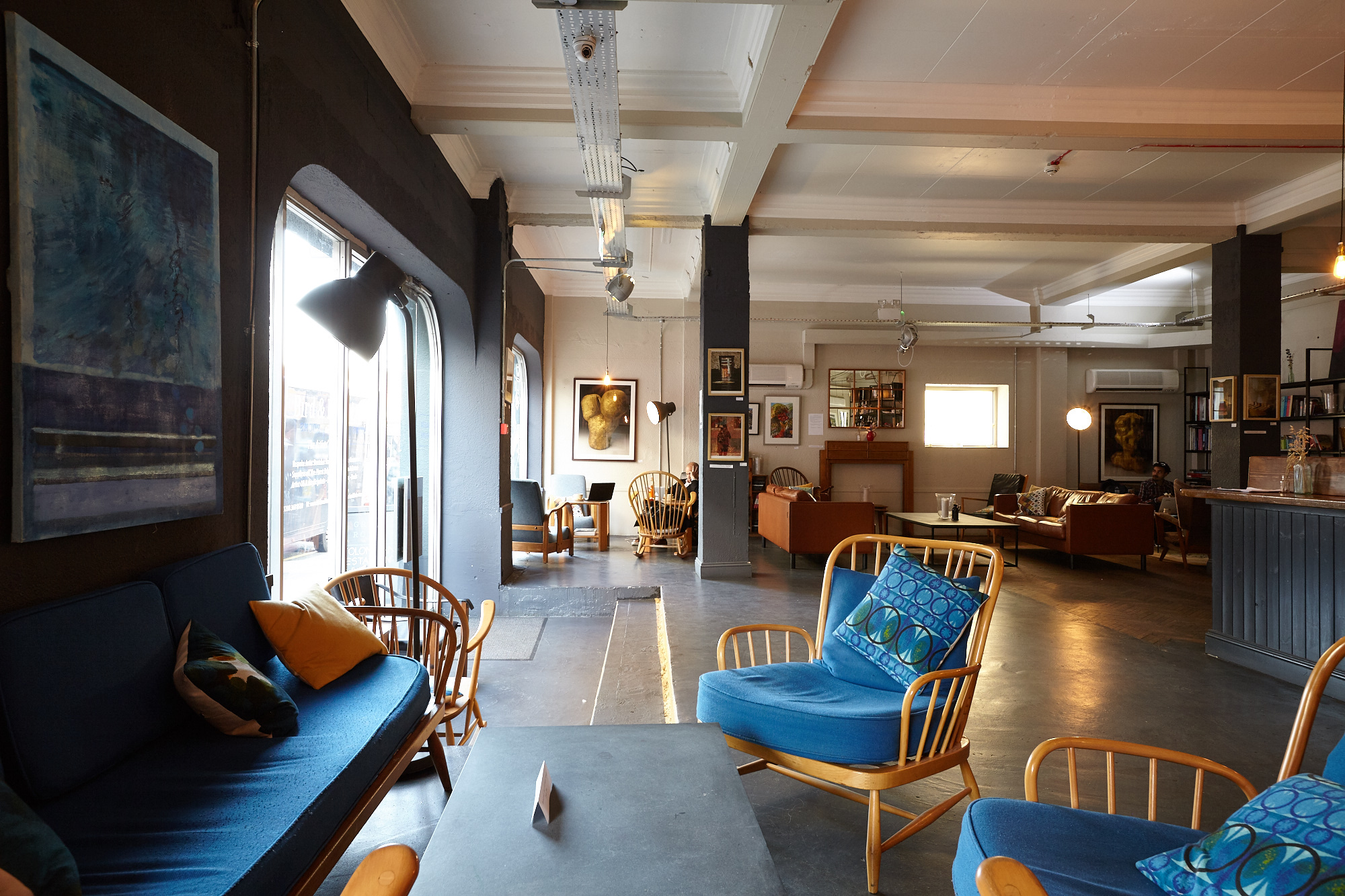 10) Generator Hostel, London
has recently undergone a major refurbishment which has transformed this place in a huge way.
I arrived quite late on a Wednesday night, close to midnight and the place was still buzzing. Reception staff were friendly and checked me in super quick time. There was a problem with lights in my triple bed dorm room so I got quickly checked into one of their very slick twin private ensuites. The room was compact, cosy and very comfortable. There was a clothes hanging rail, full length mirror, comfy beds, linen and towels were supplied plus wifi signal in the room (4th floor) was excellent. It would have been nice to have plug point by the bed instead of in the opposite corner of the room. The ensuite bathroom was very stylish with a powerful Grohe Shower and came with complimentary Waitrose toiletries. It definitely feels more like a budget boutique hotel room.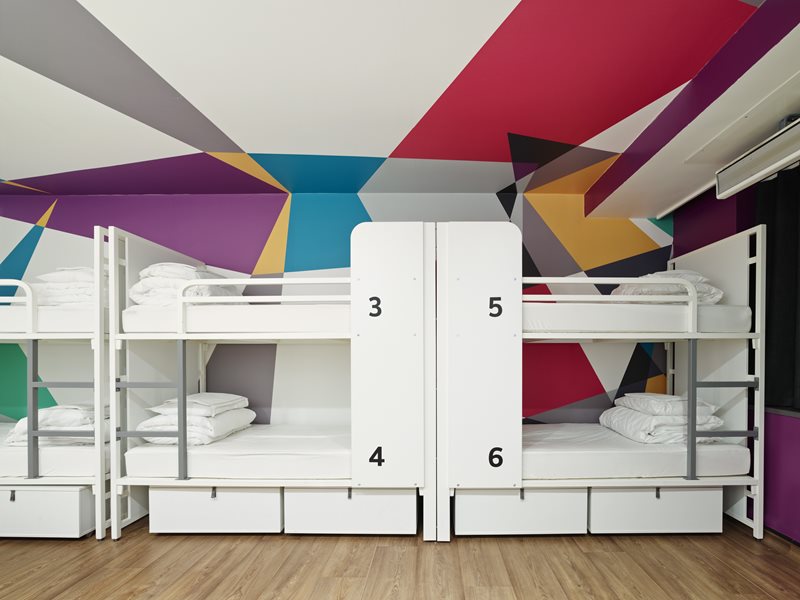 Downstairs they have a bunch of cool social spaces where guests can relax. If you want to party, they have a cool Generator Bar that organises a number of events for guests. On Wednesday night the Karaoke night was in full swing. Away from the bar they have a nice chillout lounge complete with flatscreen TV and nice low lighting where guests were surfing the net on their laptops or tablets. During the day, within this lounge, they have a nice in-house cafe where you can order coffee and their excellent brownies.
Alternatively they do a very moderately priced ( Around £6 mark) range of hot food and snacks. I ordered a BLT toasted sandwich with fries which washed down with a bottle of Luscombe Ginger Beer. Nice.
The other cool feature in this Generator Hostel is the movie room ( 2nd Luxury Hostel I've found to have a dedicated movie room, the other being where guests can relax and watch a movie. During the day, it acts as a very cool chill-out space where guests geek out on their laptops or sleep off their hangover. Other top facilities include their travel shop where you can buy your underground tickets, book a walking tour and just get good general travel advice. They also have storage room facilities for storing your luggage.
Areas of improvement? I personally would not go for their £4.50 continental breakfast. Your usual selection of breads, ham, cheese and cereal. Coffee tasted pretty awful.I've had better breakfasts in hostels plus they were for free.
Otherwise, there's not much to quibble about the Generator Hostel, London. Love the location, just a few blocks from Russell Square underground station and walking distance to the British Museum and Leicester Square. Bunch of cool cafes , bars and budget friendly restaurants in the neighbourhood. It's definitely one of the best hostels I've stayed in London and a cut above many similarly priced budget hotels in the city.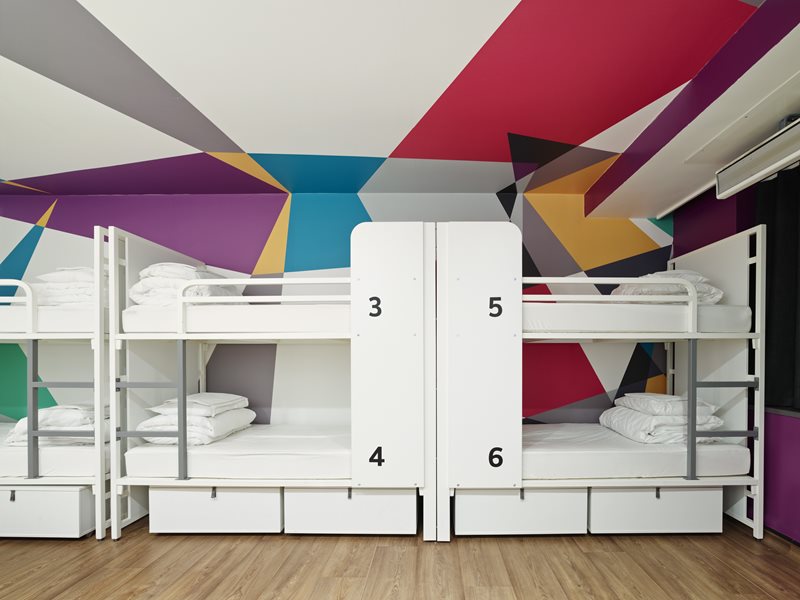 Generator Hostel, London
Generator London was the very first Generator and you'll find it in the area of Russell Square in the heart of the West End. It's the ideal spot from which to enjoy London, as everything you'll want to see is just minutes away by tube.
Generator London is a destination in its own right and is a great place to socialise and reflect on your experiences of the day. Head to our bar and chill out areas to enjoy a well deserved drink or two. Our social scene is lively, friendly and not to be missed. We've also got great beds for sleepy heads.
Choose from a wide selection of rooms from dorms, to quads, to private rooms with innovative mod cons. Fast and free Wi-Fi is all yours too. To get the most out of your stay visit the travel shop and our city experts will help you plan an itinerary that will take you to all the city's hidden treasures.
Book now
We earn a commission if you click this link and make a purchase at no additional cost to you.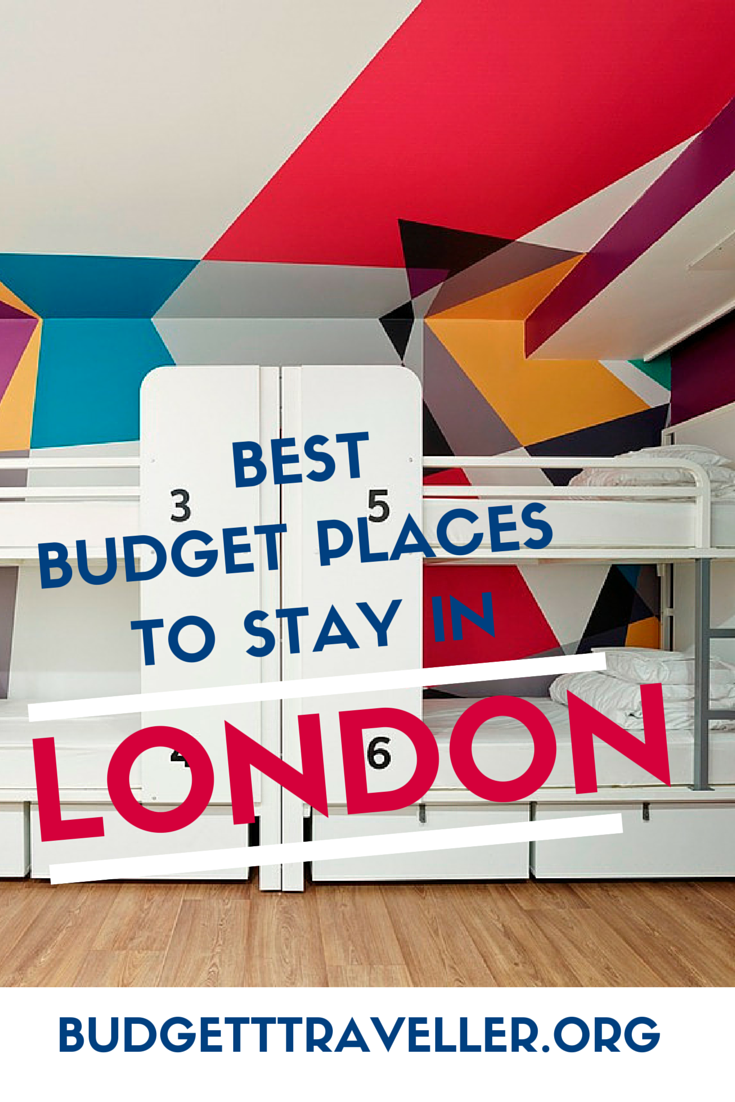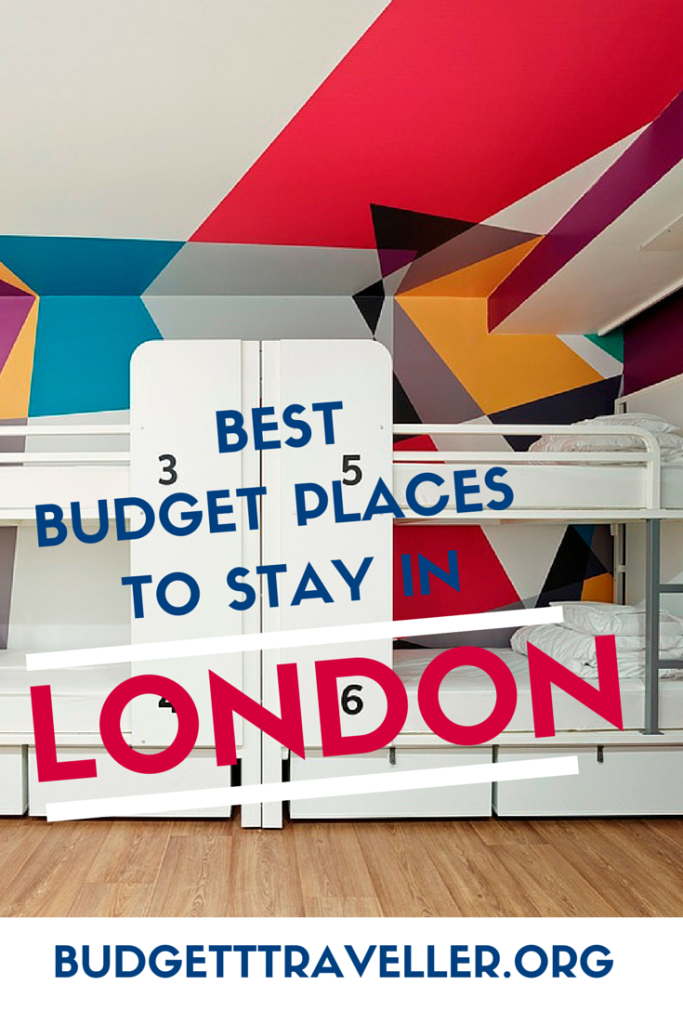 Hope you enjoyed my suggestions. If you have any budget friendly places you would recommend while staying in London , pleased do share below. ( PS If you are visiting London, you maybe interested in my cheap eats guide to London by locals Julia Rampen and also Steve Lowy Plus here is a recent guide we wrote listing 50 cool things to do for free in London.
Please note that some links on this post and blog contain affiliate referrals. By clicking through, you are helping me reduce this site's running costs plus please note- I only link and recommend places I prefer.