With its rich mix of history, state-of-the-art design, new age Nordic food and exciting art scene, Oslo, is a beautiful city which provides the perfect setting for both exploring and relaxing. Despite its contemporary appeal, there's no point hiding the fact that Norwegian capital is notoriously expensive. In fact, Deutsche bank has regarded it as the most expensive city in the world to buy a beer.
But guess what – It is still possible to enjoy Oslo without spending a fortune. I have lived in the city, and I want to make it more accessible to ANY traveler- on ANY budget.
There are notably four main things you need to pin down in terms of cost to make it an affordable trip: Accommodation, transportation, food, and attractions. We will work through each in this Budget guide to Oslo:
1. WHERE TO STAY IN OSLO
Getting a hotel in Oslo could be potentially difficult and expensive. In crowning periods, when conferences and big fairs visit Oslo, tourists have been pushed as far as Lillehammer to find an accommodation. So, it would be smart to book a room in advance. The city also caters to a few budget hostels such as the Anker Apartments and Haraldsheim Youth Hostels. Above all, the Budgettravaler's top tip for staying in Oslo is a cool, well-designed budget-friendly hotel called the Comfort express: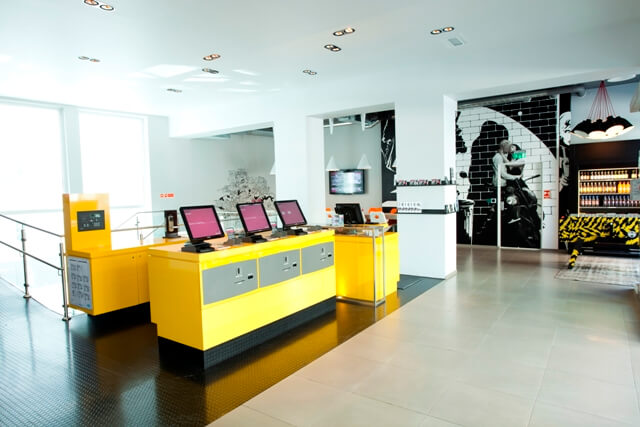 An immaculate budget accommodation, Comfort Hotel Express makes a great choice to stay in Oslo. The hotel embarks upon not only the idea of saving money but also the planet, thanks to its vibrant green theme that endorses affordable vegan food and overall caring about the earth.
The hotel showcases state-of-the-art amenities such as the magnificent rooftop terrace, a chill-out bar in the basement, a fitness center to keep you active and heated floors in the bathroom for a quick shower after a cold day in Oslo.
Just a stone's throw from nearby clubs and bars, this 3-star hotel also allows guests to explore what the local nightlife has to offer easily. So, if you are traveling on a not-so-low budget and like to Do It Yourself, then Comfort Hotel Xpress Youngstorget is definitely for you!
For more tips on the best cheapest hostels and hotels in Oslo, check out our brand new guide.
Cheap Air BnB & Free Camping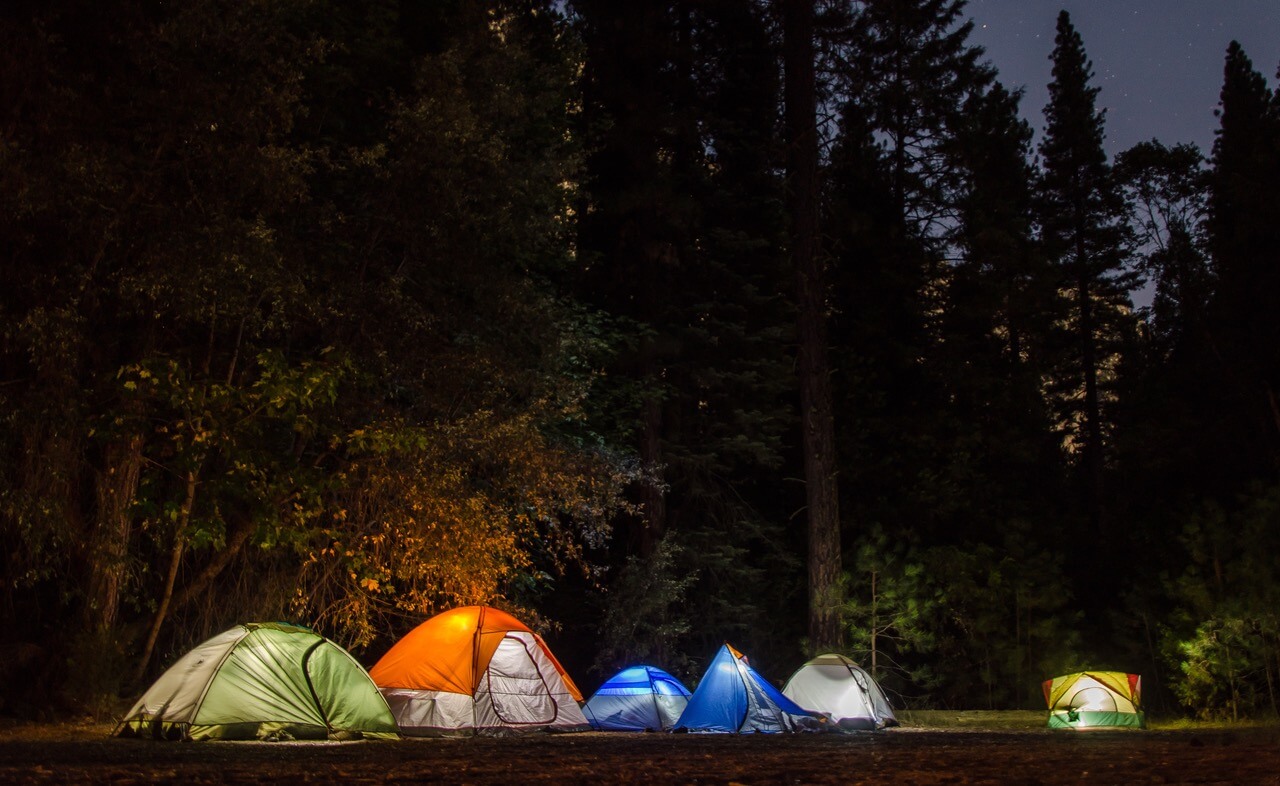 Much like the hostels, AirBnB features people leasing their private apartments to tourists for a price much lesser than the hotels. Offering the good night's respite at a budget-friendly price, this website is definitely an option, though.
Norway also houses a cool law which is eminently known as the 'Right to roam.' This law states that one could camp for free anywhere for up to 48 hours as long as it is 150m away from a random house.
2. HOW TO GET AROUND ON BUDGET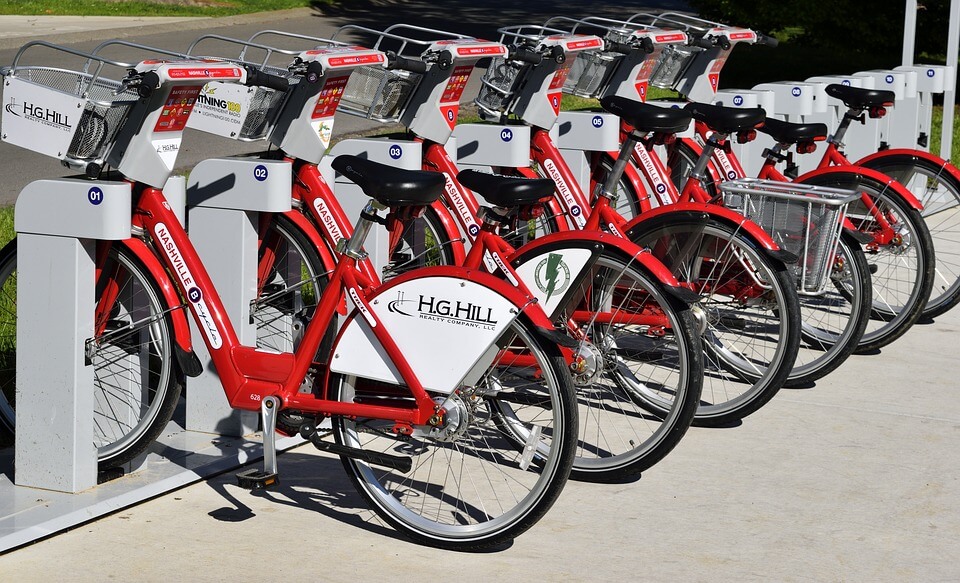 Rent a bike in Oslo and unveil a more hip, young and authentic experience off the beaten track. It is not only affordable but also exotic. If you just know where to look.
In an endeavor to make it easier to stroll around the city, The Oslo municipality has also paved the way for a simple bike rental system: The Oslo City Bike. Just download the app, and you can locate and unlock bicycles all over the city.
A day pass costs NOK49 (US $6.20), whereas a three-day pass would cost you NOK99 (US $12.5).
On the contrary, you could also explore the city by walk! The city centers are relatively smaller, and if you put up in the central parts, it is quite easy to reach many of the attractions by walk.
3. FREE THINGS TO DO IN OSLO
GET YOURSELF AN OSLO PASS:
The Oslo Pass is an excellent purchase if you are fond of museums, as the city caters to you the luxury of more museums and galleries than you can shake a stick at. Available for 1, 2 and 3 days, the Oslo Pass takes care of your public transport including bus, trams and a boat to Bygdoy in addition to free access to more than 30 galleries and museums across the city.
There are three types, based on how long your stay is:
24 hours – 395 NOK (≈ 41 EUR)
48 hours – 595 NOK (≈ 61 EUR)
72 hours – 745 NOK (≈ 77 EUR)
Pro Tip: No wonder it's not cheap but comes loaded with so much. So, we suggest getting a 1-day Oslo pass and getting the best out of it.

45 NOK: Boat 91 to Bygd1oy
Have an early start and catch the ferry to Bygdoy peninsula which showcases some of Oslo's most famous galleries, museums, and beaches.
Bygdoy has a quaint, rustic feel with a rich history. Highlights here are The Norwegian Folk Museum, the Viking Ship Museum, the Kon-Tiki, Polarship Fram and the Norwegian Maritime museum. These are clustered together in a small radius making seeing everything simple and easy.
You could either visit by bus or take up the scenic route via the boat 91 leaving from Pier 3 by the City Hall. It takes 15 minutes, and the service runs from mid-March to mid-October. It costs 45 NOK one way whereas 65 NOK if you opt for the return journey too.
P.S. The ferry is free with the Oslo Pass.
KON-TIKI MUSEUM: Bygdoy Island top tip
Entry Fee: 120 KR or Free with Oslo Pass
While the masses of tourists gather and coo with delight at the Viking Ships at the Viking Ship Museum (which is awe-inspiring), many people bypass the Kon-Tiki museum.
This is a special museum which is the embodiment of one man's bravery and extraordinary vision to cross the Pacific Ocean on just a reed boat. His name is Thor Heyerdahl. He was a scientist, adventurer, and environmental campaigner. The Kon-Tiki Museum is witness to the lasting legacy of artifacts and original vessels he collected during his world-renowned expeditions. His recreations of the prehistoric voyage to Easter Island prove that the early man had mastered sailing long before the saddle and wheel were invented.
You can see the original Kon-Tiki raft, the reed boat Ra II, check out an exhibition about the Tigris and an Easter Island exhibition that includes a 10-metre replica of a statue from Easter Island.
The museum also has a film screening room and souvenir shop.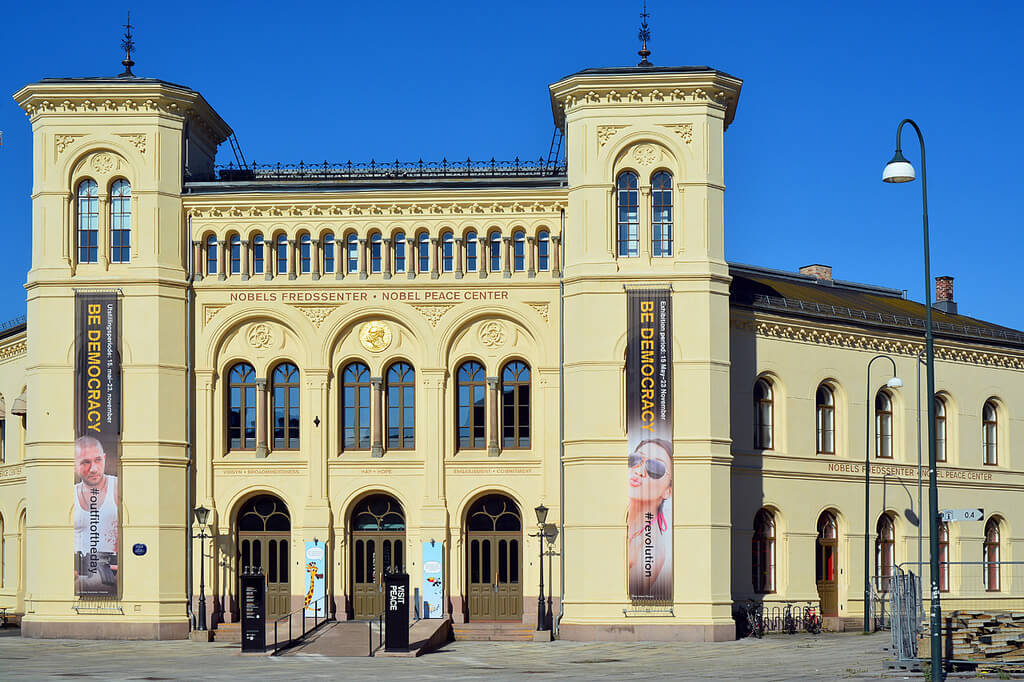 Entry Fee: 100 KR or Free with Oslo Pass
An excellent museum which is thoughtfully laid out in different themed rooms, the Nobel Peace center features an exciting combination of changing and permanent exhibitions that promote popular interest in issues relating to war, peace and conflict resolution.
Taking off with a guided tour describing the current issues, you are presented with the digital displays about the Peace Prize laureates in the Nobel Field, a garden of 1000 fiber-optic lights. On top of that, you can unveil The Electronic wallpapers, the magical book describing Alfred Nobel's life.
The museum also features an interactive 30-minute activity called the "Fred and Toca Loca," which is suitable for children accompanied by adults. So, It's an inspiring, hands-on kind of museum which makes it great fun for kids and big kids alike.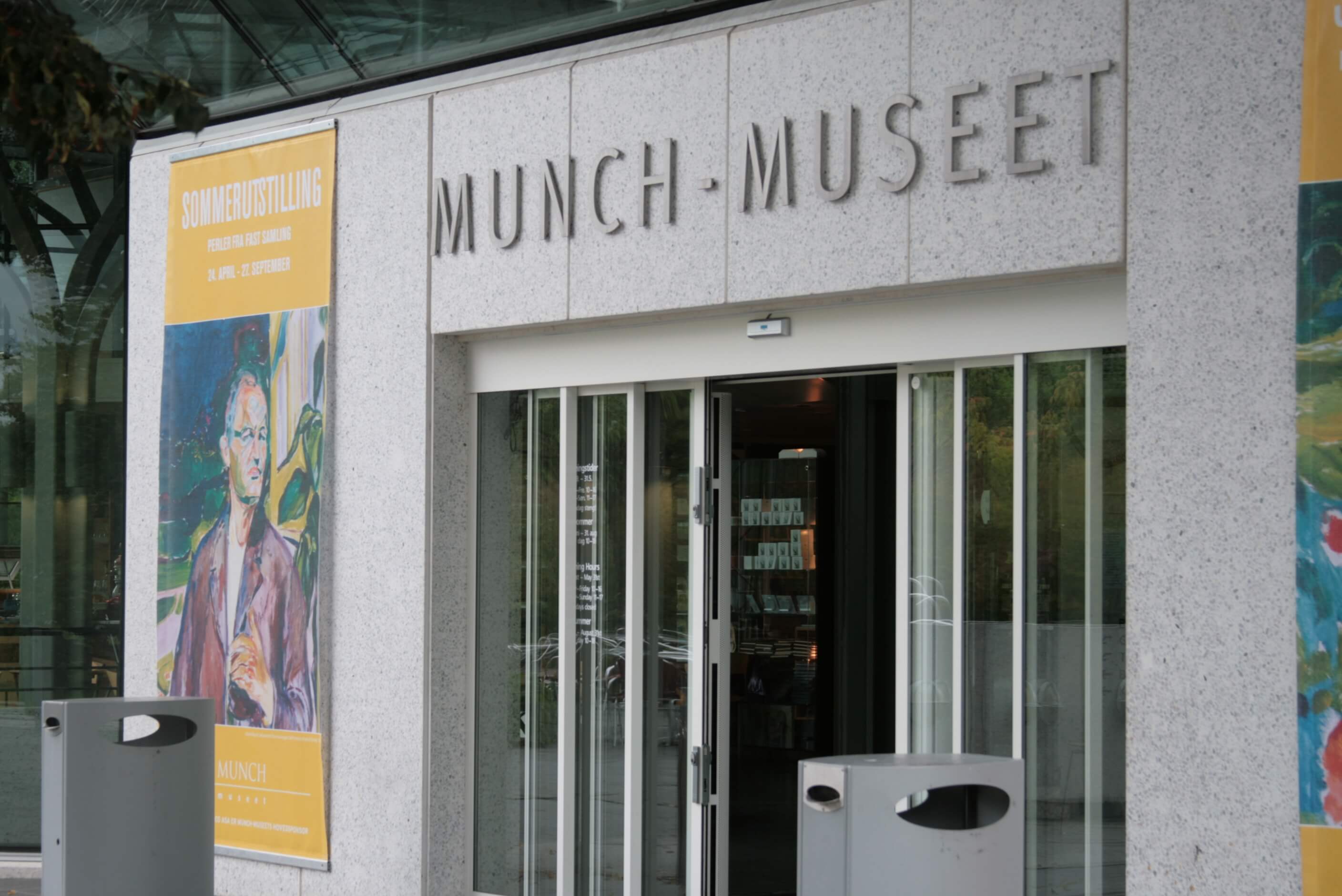 Entry fee: 120 KR, free with the Oslo Pass
Oslo has a great selection of museums, but for me, the standout museum is the Munch Museum. Edvard Munch bequeathed a significant portion of his work to the city before his death in 1940, and this great museum is the result.
'The Scream' is the painting most synonymous with Munch and for many is the standout painting in the exhibition.
However, there are some incredible works on display here like "Dance of Life" (my favorite), "Winter Night," "Jealousy,""Eye to Eye," and his "Self Portrait with Paint Brushes." Munch's art is incredibly intimate; the subjects painted are revealing which makes it very accessible to even the most casual observer and lover of art.
I left the exhibition stunned, my mind filled with all kinds of imagery and a portrait of a wonderfully, talented but tragically flawed genius. I dare you not to fall in love with Munch's art after seeing this exhibition.
A must Oslo see.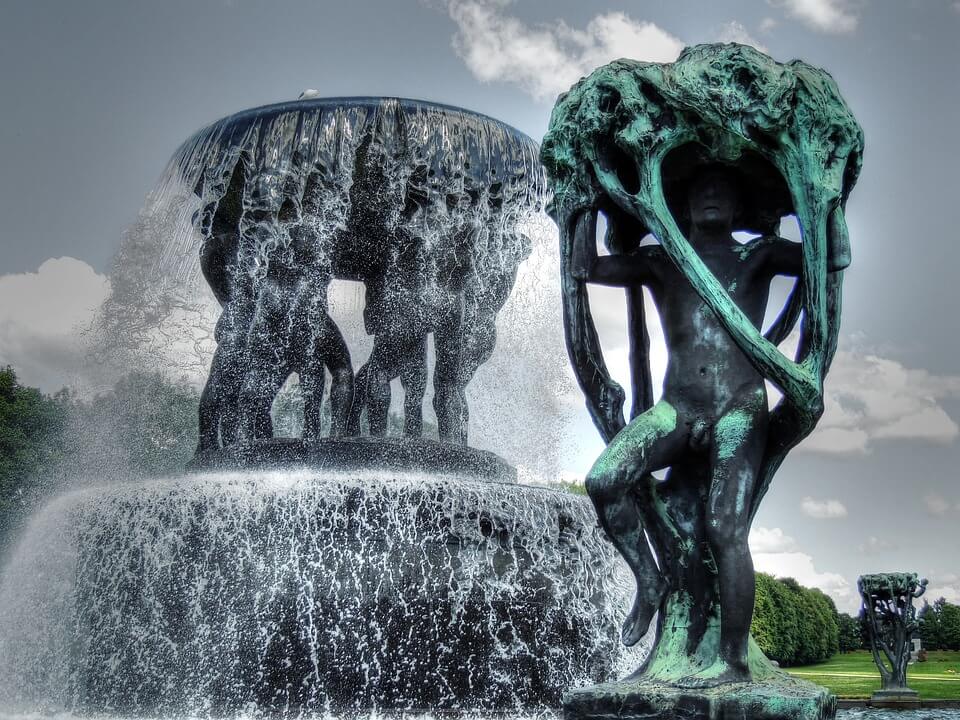 Vigeland Park is scattered with 192 sculptures in total. The park is Gustave Vigeland's artistic statement about the quintessential themes of life and relationships.
It ranges from the very expressive like the Angry Boy (in the picture, no not me, the wee boy above me) to the monumental Monolith: containing 121 figures at the height of 17 meters it symbolizes man's longing and yearning for the spiritual and divine.
Madman or genius –whatever you make of sculptures this is a unique display and very much worthwhile visiting during your Oslo visit. Plus it's free.
4. WHERE TO EAT ON BUDGET IN OSLO
Food and Drinks– This is where Oslo gets its high price tag from. Typically, a meal for two at a medium-range restaurant will cost you nearly 300 NOK 800 NOK (€22 -€44 EUR or $25-$50 USD). Multiply it by three meals per day, and you already get an idea how expensive it is to dine in Oslo.
Supermarkets: Your newly found friends in Oslo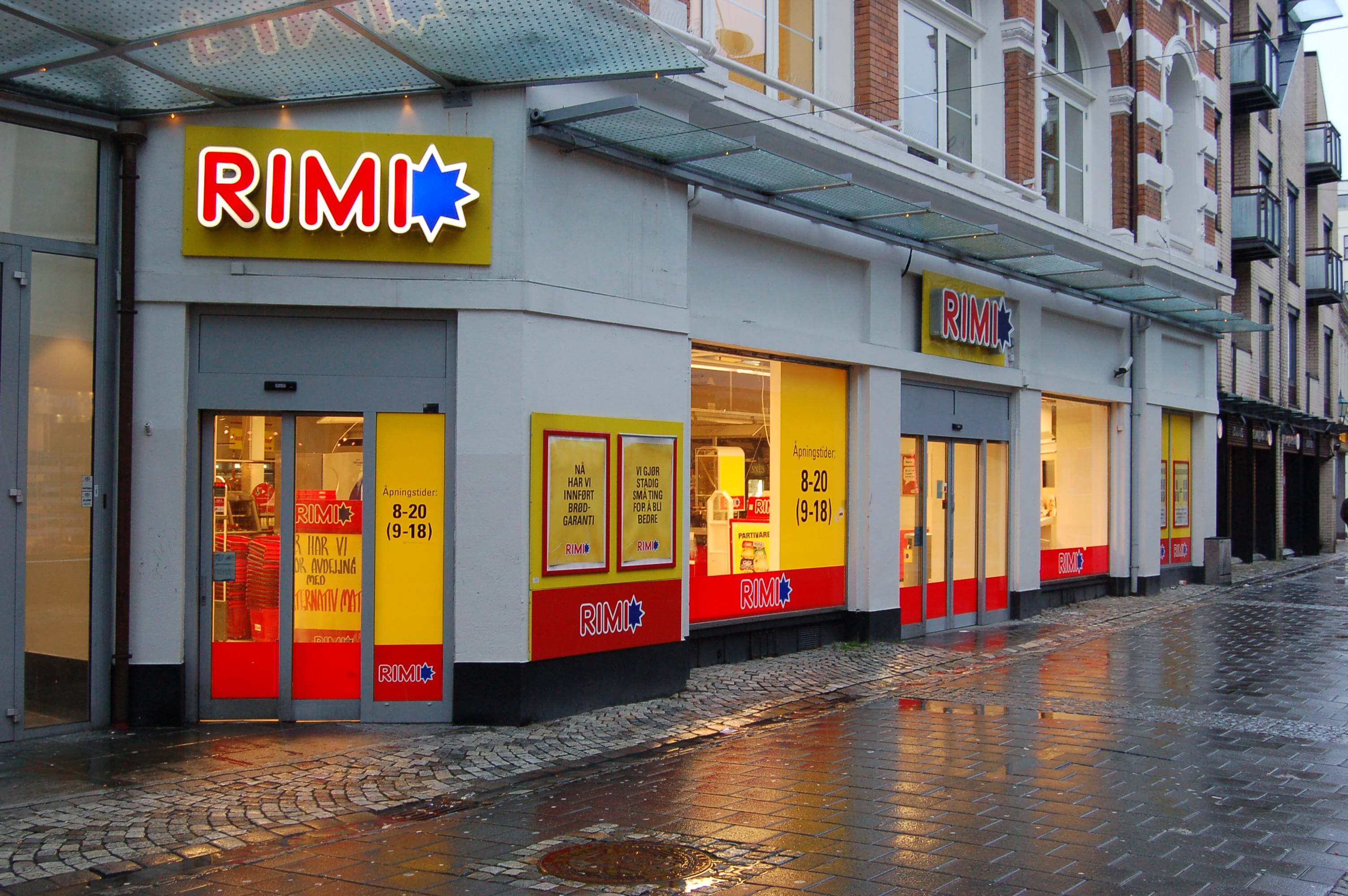 You could save a lot of money buying grocery and food from the supermarket and preparing your own sandwiches if you crave for a quick snack during the day (or night, if you struggle with night eating syndrome).
P.S. I managed to save a lot of money with the basics — fruits, veggies, eggs, bread, and yogurt.
With few extra NOK's in your wallet, you can still have some meals out without breaking the bank. And if you are like me and love trying different food and flavors, then you should not miss the following budget-foods in Oslo: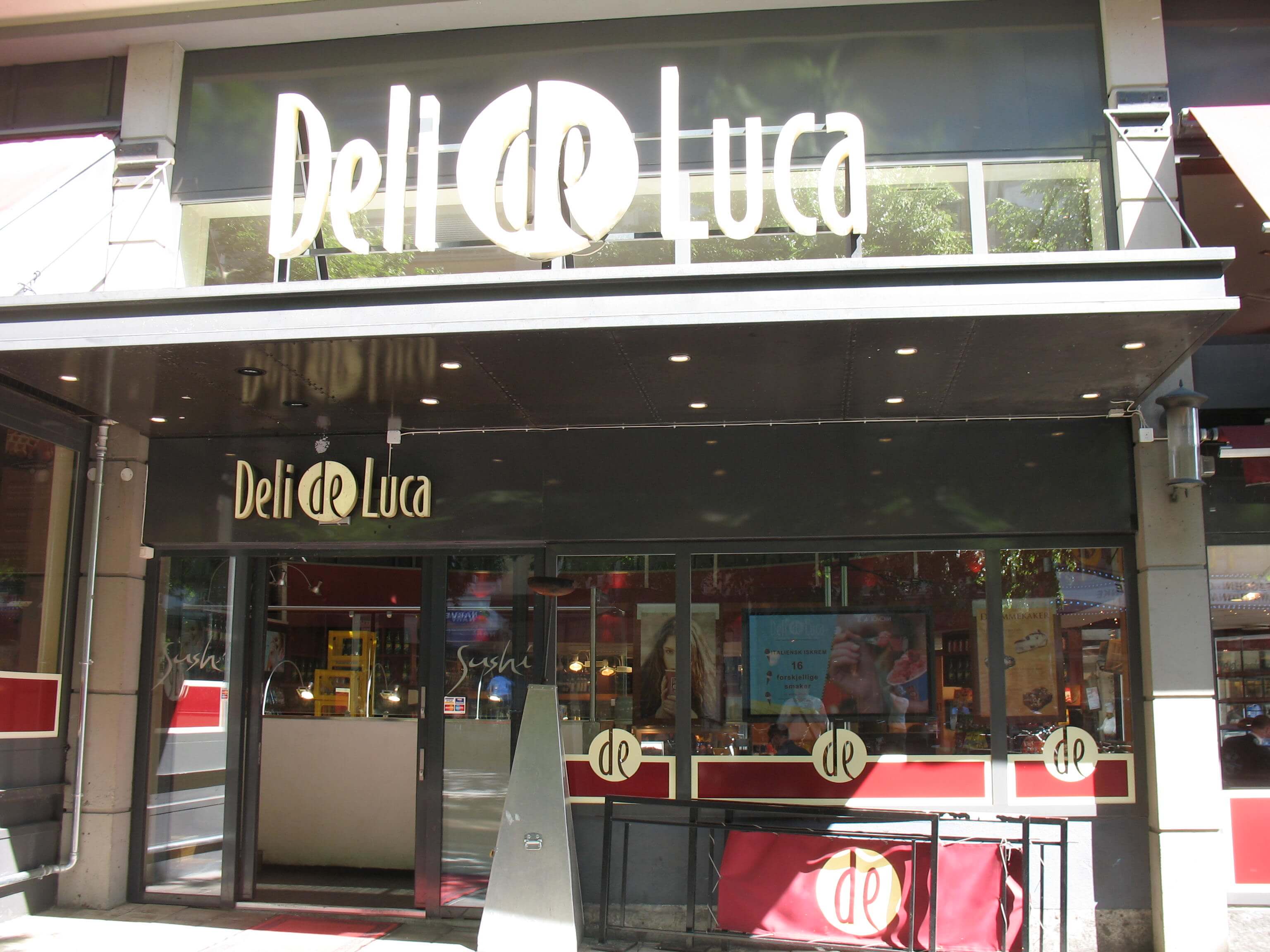 Looking for a quick bite, a soft drink, hot dog or just ice cream? Deli De Luca is your one-stop-shop to buy all those things. The chain of coffee, delicatessen shops called Deli de Luca is relatively inexpensive.
I got a salad with Pesto Rosso and a slice of Tiramisu for just 75 nok. That's the cheapest possible snack in Oslo.
P.S. For more tips on places to eat, check out our cheap eats guide to Oslo
Pizza craving? Check out Peppe's!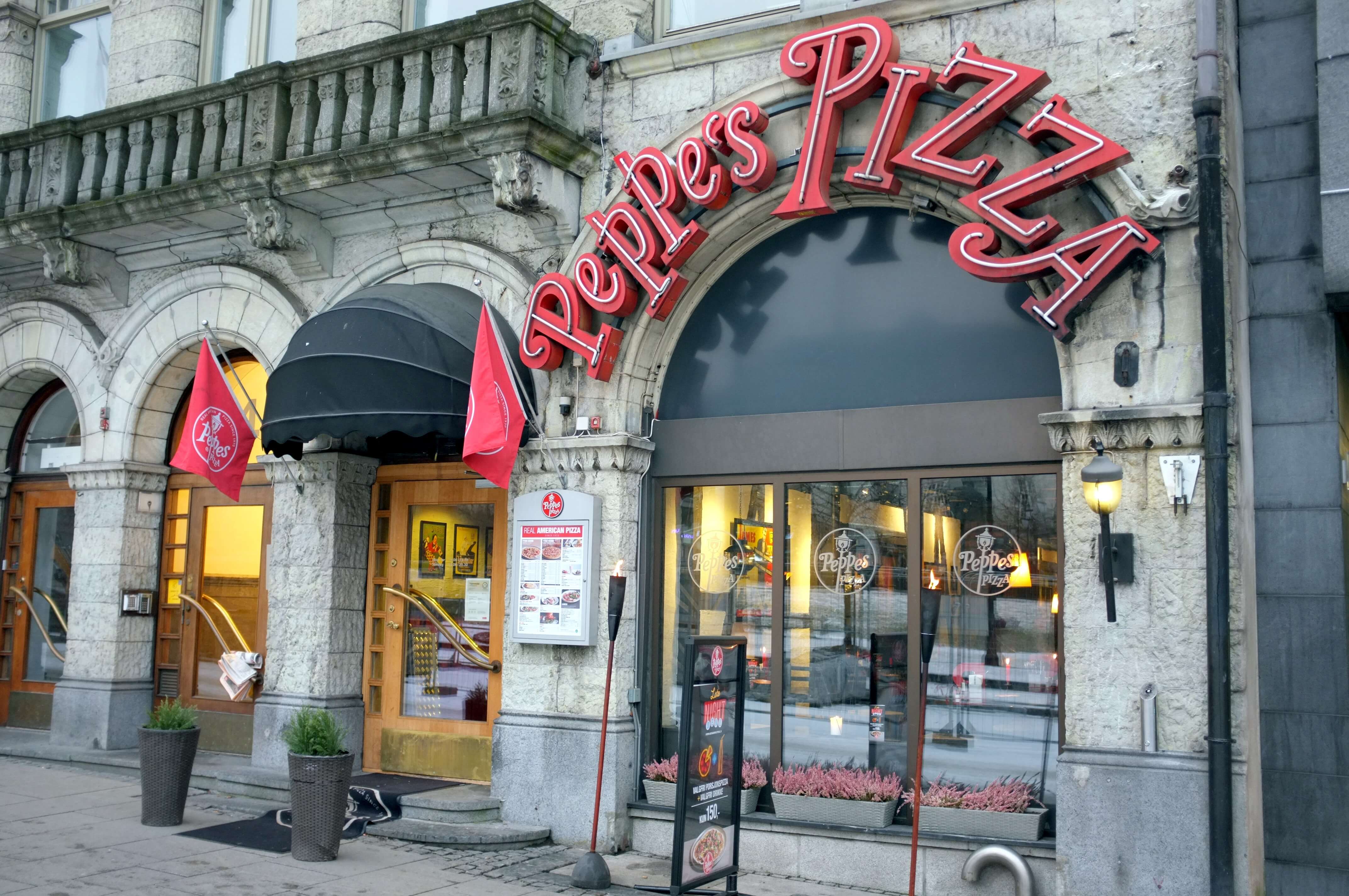 Excellent food, Handy location and Charismatic Ambience, Pepper's pizza serves the most budget-friendly pizzas in the town. Combine it with the ice cold beer and half a dozen spices; you're ready for a delectable dinner.
Moreover, there is also an option for the customers to order the pizza of their preference with six ingredients.
Two Medium pizzas for 199 NOK. Bargain for Oslo! Plus free Wi-Fi. The cherry on the cake!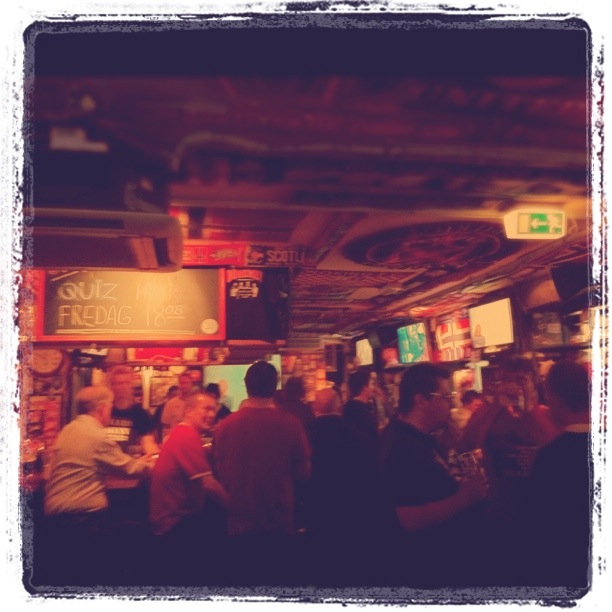 I discovered this pub by chance looking for somewhere to watch the football. It was absolutely packed to the rafters with football fans, plastered with football memorabilia from tip to toe and plasma screens in every corner. Every football team in the premiership I think is represented here by the local fans. Manchester United fans outnumber everyone which is understandable given the Norwegian association by native Ole Gunner Solsjkear.
Price Check: Pint of Frydenlund: 120 NOK.
There was good banter amongst the watching locals, and I felt really at home in this place. Supposedly it's Travel Channel: Ian Wrighty's fave hangs out in Oslo. If you are a footy fan in Oslo and looking for a place to watch the game here- Bohemen is a local institution not to be missed.
So these were the best tips to save money when traveling to one of the most expensive cities in Europe because high prices and costly reputation shouldn't put you off from experiencing this beautiful city.