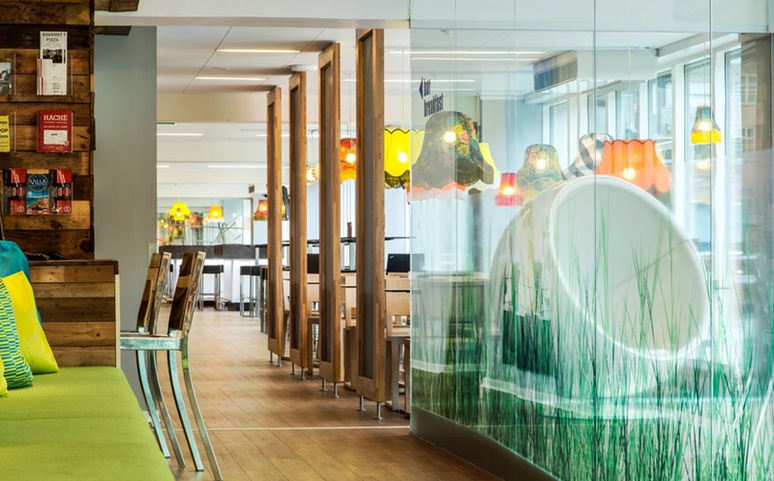 Generator Copenhagen- Review
A hostel with a great central location, top-notch facilities and a stunning outdoor patio makes Generator Copenhagen the coolest hostel in town.
The hostel building was originally an apartment complex designed by Phillipe Starck. The hostel bar (the size of a football pitch) and cafe, on any given day is filled with an eclectic mix of locals and seasoned travellers. The hostel's social spaces have a wonderful ambience. One of the best features of the hostel is the wooden outdoor patio – a haven in warm weather. It is the perfect place to sip on a drink and listen to some music- often played by DJ's.
Rooms
A signature of the Generator breed of hostels is the variety of room options available. Guests get to choose from private rooms, six-to-eight-bed dorms and also female-only dorms. The private ensuite rooms on the sixth floor are a popular choice with great views of the city skyline and it's very peaceful – you can insulate yourself from the partying crowd downstairs and get a good night's sleep. The room comes with a separate shower and toilet cubicle, plus a wash basin in the room.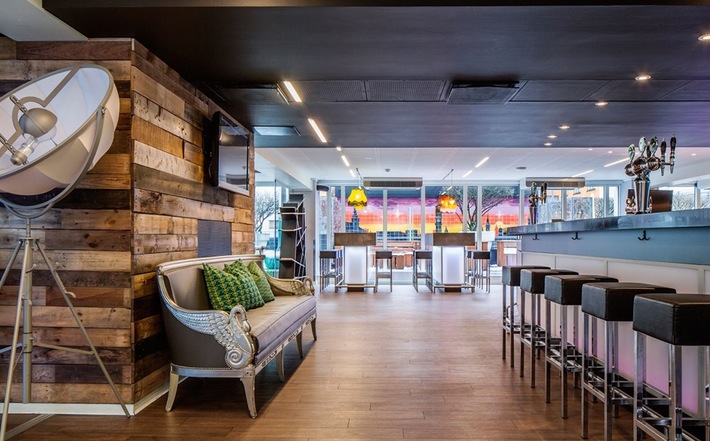 The first floor is a comfortable social space decorated with illustrations from Tim Bjorn and Jon Burgerman. The lounge area on this floor is illuminated with natural light from picture windows, decorated in a loft-style with Scrapwood Wallpaper from Piet Hein Eek. The chill-out lounge also has a cinema area, pool table, arcade games, and darts. In the lobby, brightly coloured lampshades hang above pool tables to create more unique spaces to chill. Local Scandinavian brands supply the furniture. The design can best be described as Scandinavian minimalist with pops of colour to add a modern touch.
Activities
The hostel has a busy schedule of activities to keep guests entertained. Tuesdays is games night: get ready for a great night of board games, pool tournaments and beer pong. Wednesdays is live music night while on Thursdays, Fridays and Saturdays they have a resident DJ spinning some tunes. Or you can enjoy their 'Chillax Movie Night' where you can watch a movie on their giant projector screen. Buy a soft-drink or a beer and get popcorn. The bar is pretty reasonably priced for Copenhagen.
A first floor bar the size of a football field, a busy schedule to keep hostel guests entertained, a pétanque bar, and dedicated hostel spaces displaying local artistic talent- you can't go wrong with selecting Generator Copenhagen as the accommodation of choice in the 'City of Spires'.
Facilities
Free wi-fi
24-hour reception
Female only dorms
Travel shop
Bar
Cafe
Chill-out areas
Restaurant
Bike hire
Laundry
Pétanque bar
Alfresco terrace
Luggage storage
Event space
Location
Adelgade 5-7, 1304 København K, Denmark
Prices
Average price (of single bed in a dorm): from DKK 271
Average price (of separate double bedroom): from DKK 884
You get free bed linen included in the price.
If you're in single or private rooms, towels are free.
If you're staying in the dorms you have to pay an extra 50 krones.
So good idea to come armed with a towel if you're thinking of the dorm option.