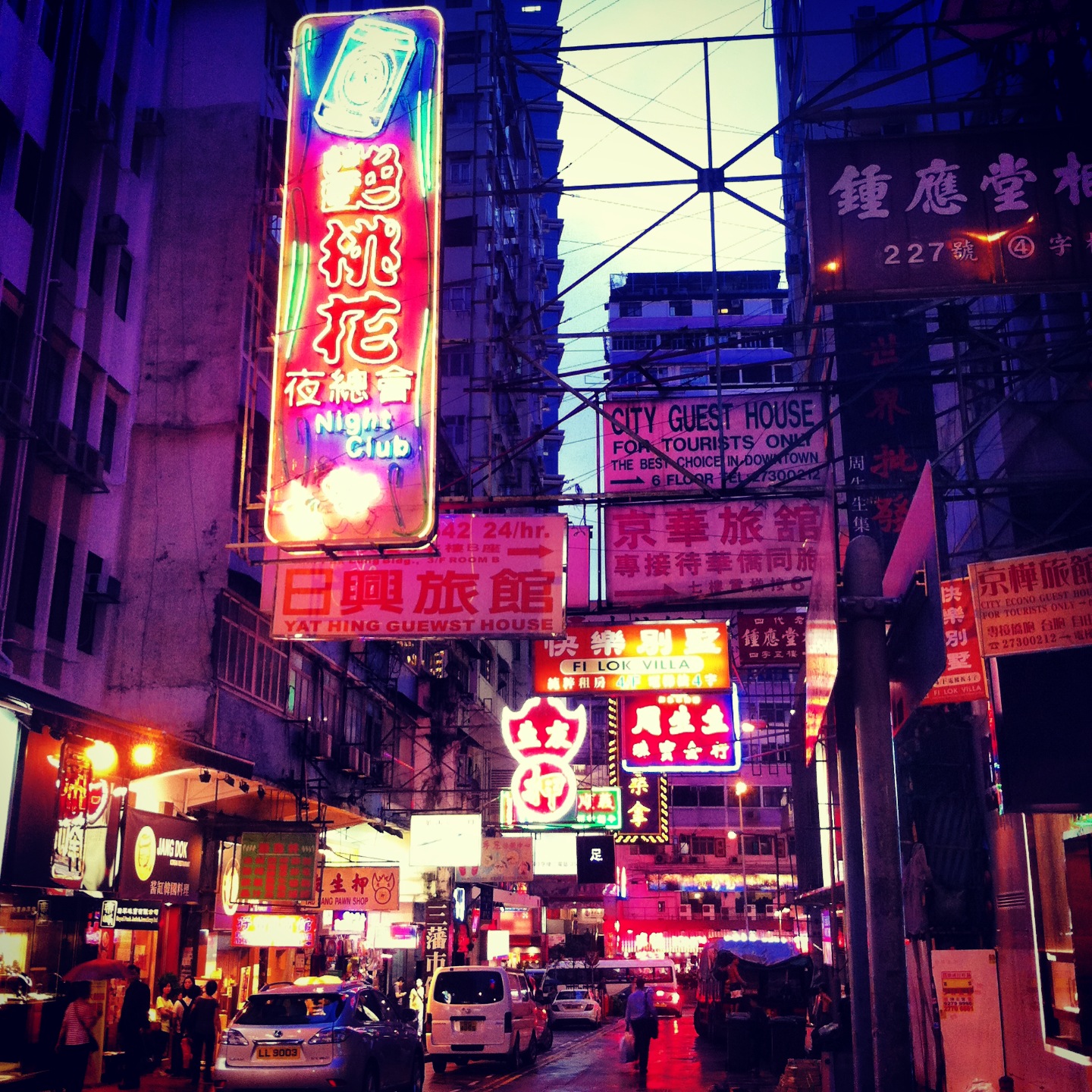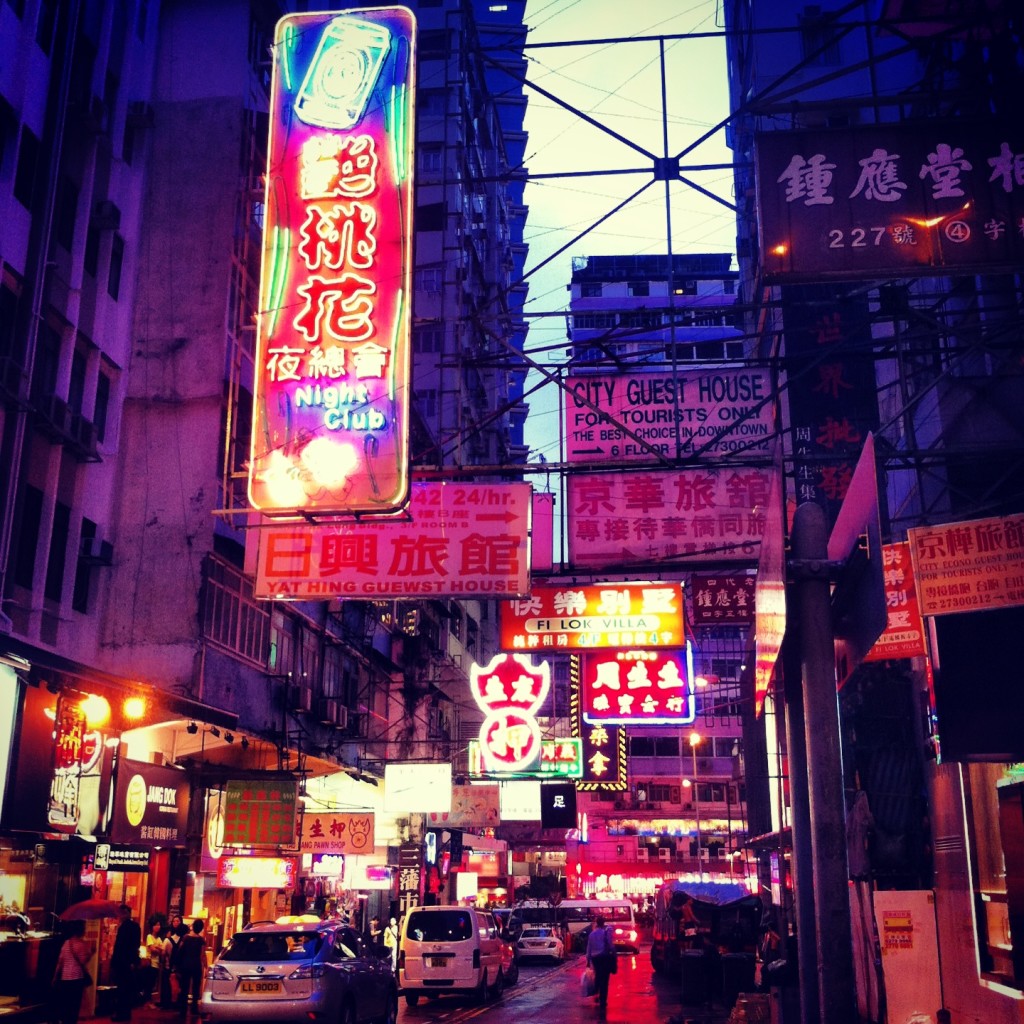 By Amy Woodyatt
I didn't know much about Hong Kong, apart from that I just had to go there.
I'd been planning to travel on a budget, but the more I asked people about Hong Kong, the more worried I was getting. "It's an expensive city" they warned me, "you won't want to spend more than a night there if you are short on money".
"You'll never be able to afford it all"
There's nothing I enjoy more than a challenge.
And so it was decided. I would stay in Hong Kong, spending no more than £20 a day, on food, accommodation AND activities.
Where to sleep
There are plenty of cheap places to stay in when in Hong Kong, even if you eliminate the notorious Chungking Mansions (a seedy and sprawling apartment complex where you can buy a copy watch, eat a dubious curry and sleep in a cheap guesthouse all in the same building– as long as you don't mind waking up covered in cockroaches).  If you don't fancy the latter, there are plenty of other options that offer safe and clean (but by no means luxury) accommodation. I stayed at Wang Fat Hostel, a collection of rooms in an apartment complex located in a central and stylish area, for just under £10 a night.
Where to eat
Mr. Bing's Beijing Street Crepes
83 Wellington Street, Central
If you have reached the stage in your holiday where you are sick of rice and noodles but don't want to deal with the shame of tucking into a McDonalds, head to Mr. Bing's for a delicious compromise between Western and Chinese food. Possibly one of the best things I have eaten, ever, a huge crepe filled with traditional Chinese ingredients and served piping hot – for 53HKD (Around £5.30) you can eat a Peking Duck Crepe (duck, cucumber, leek, duck sauce and egg) with sour plum juice…Delicious.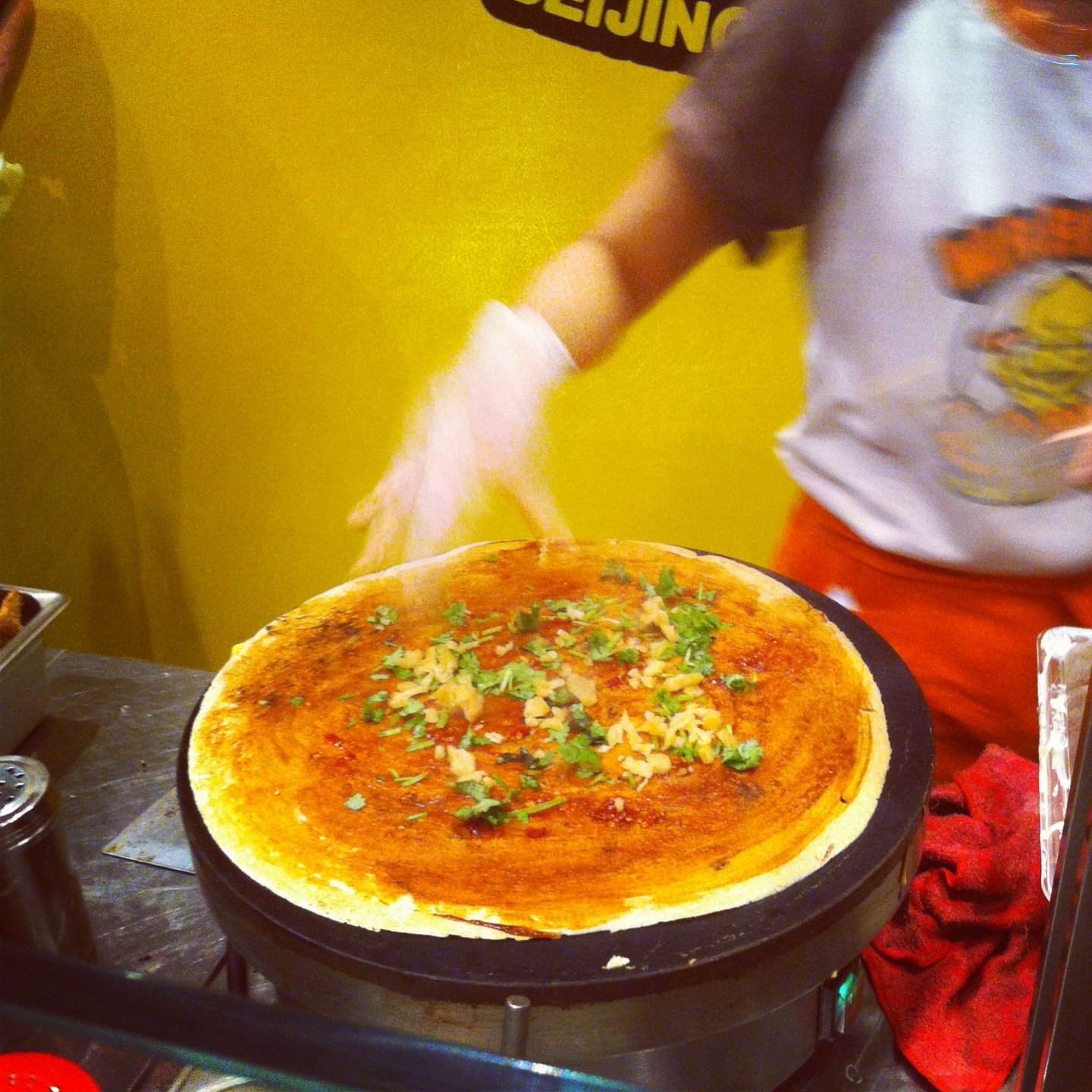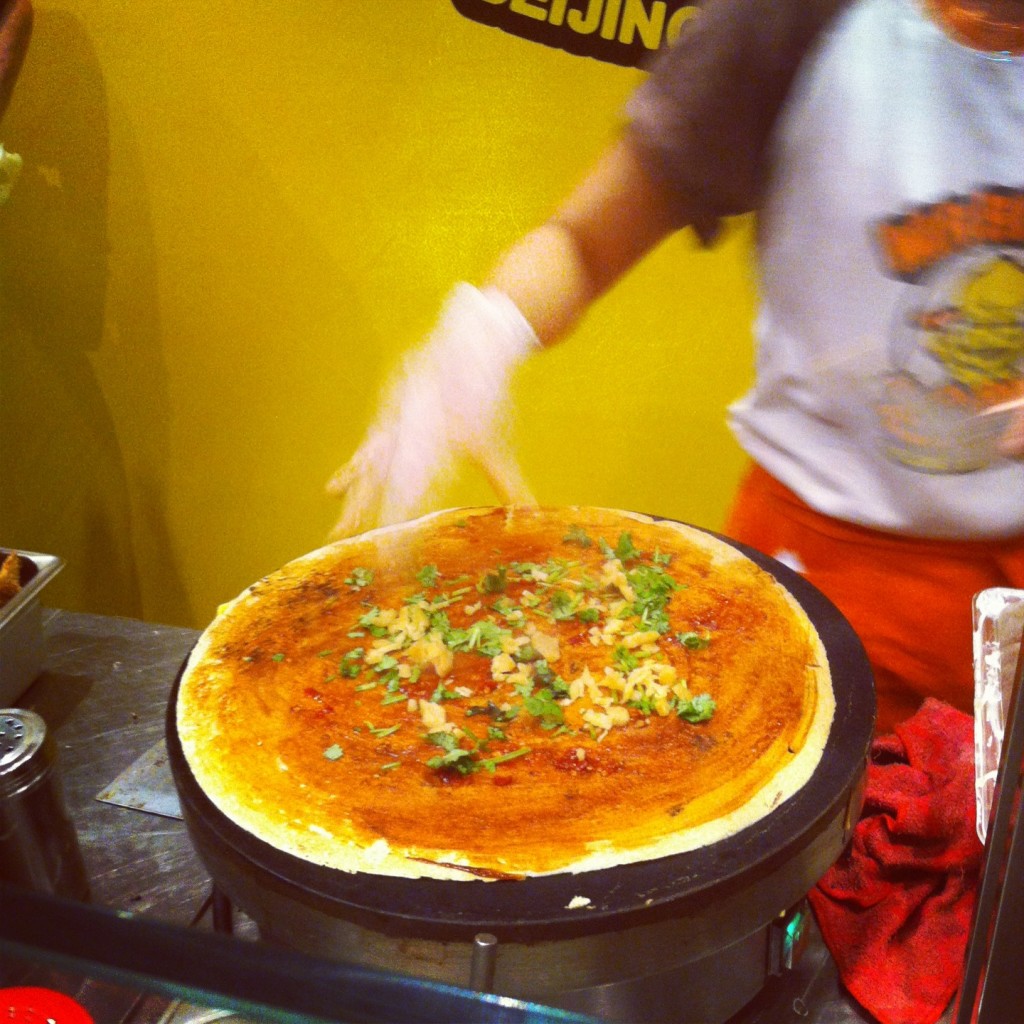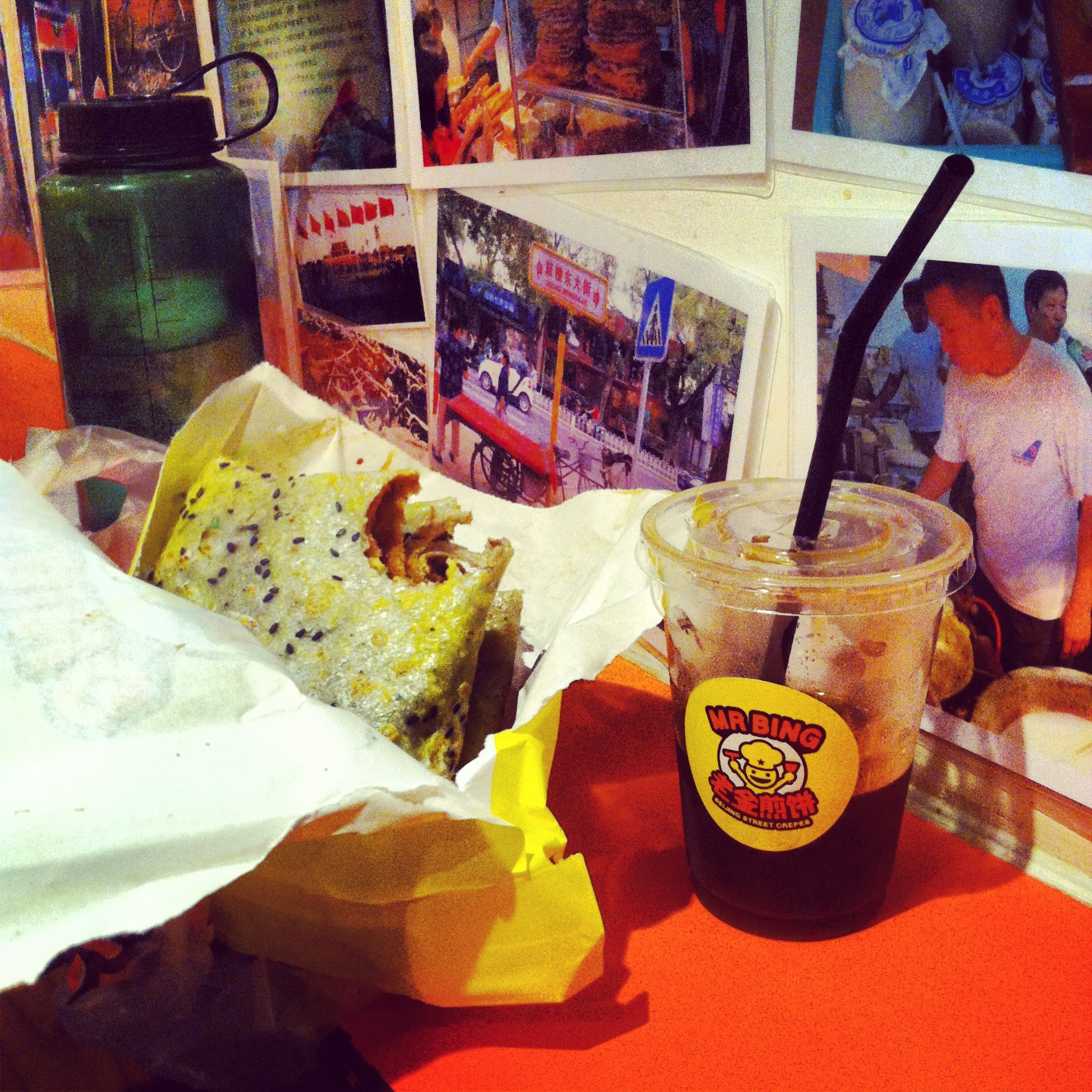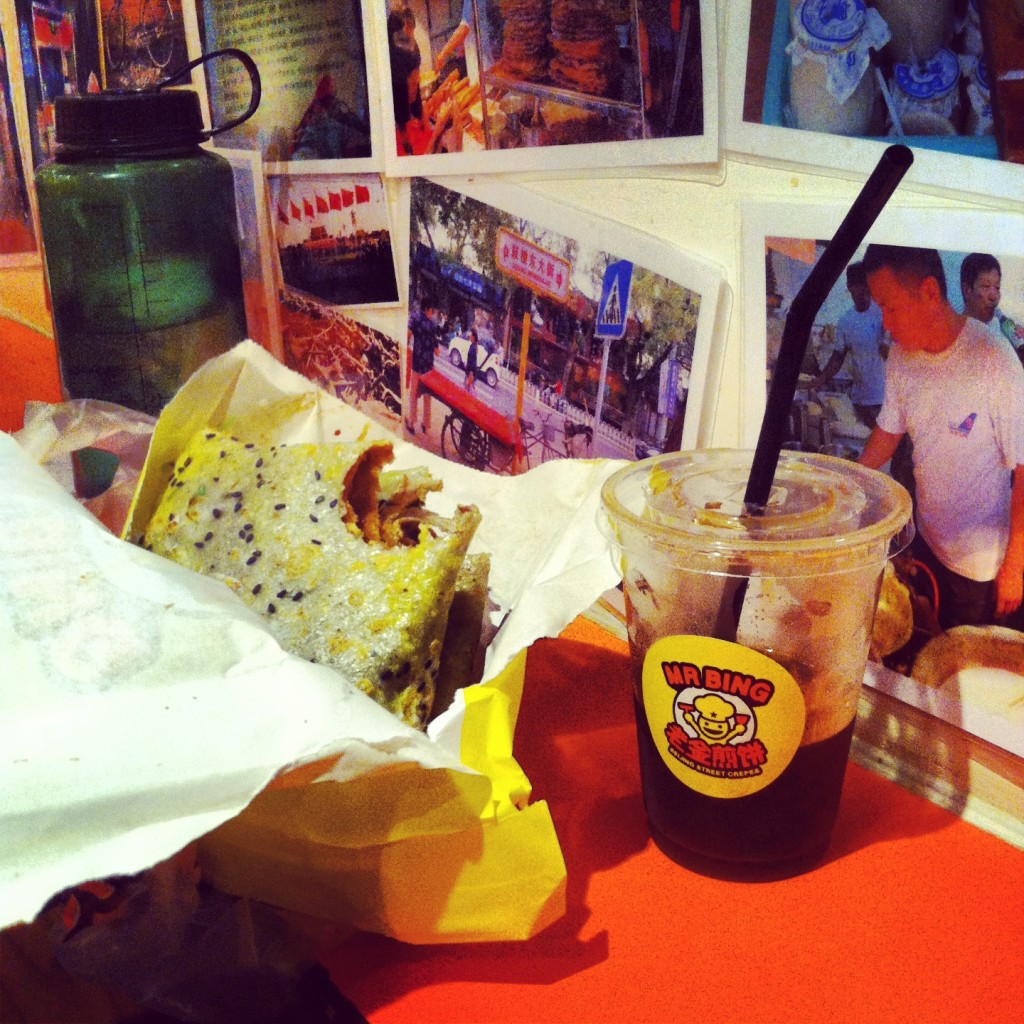 Paisano's Pizza
12 Granville Road, Tsim Sha Tsui
I love Chinese food, don't get me wrong. But sometimes you just need a pizza. For the best slice you're likely to find in Asia, head to Pasiano's.
Tsim Chai Kee Noodle
98 Wellington Street, Central
Cheap and delicious beef noodle broth for 25 HKD (£2.50) a bowl, served in a busy restaurant as popular with locals as it is with ex-pats. A huge portion of vegetables costs extra but will by no means break the bank. Head here for a taste of authentic on-the-go city cuisine, just don't be alarmed when the staff attempt to move you from your seats as you are swallowing your last mouthful!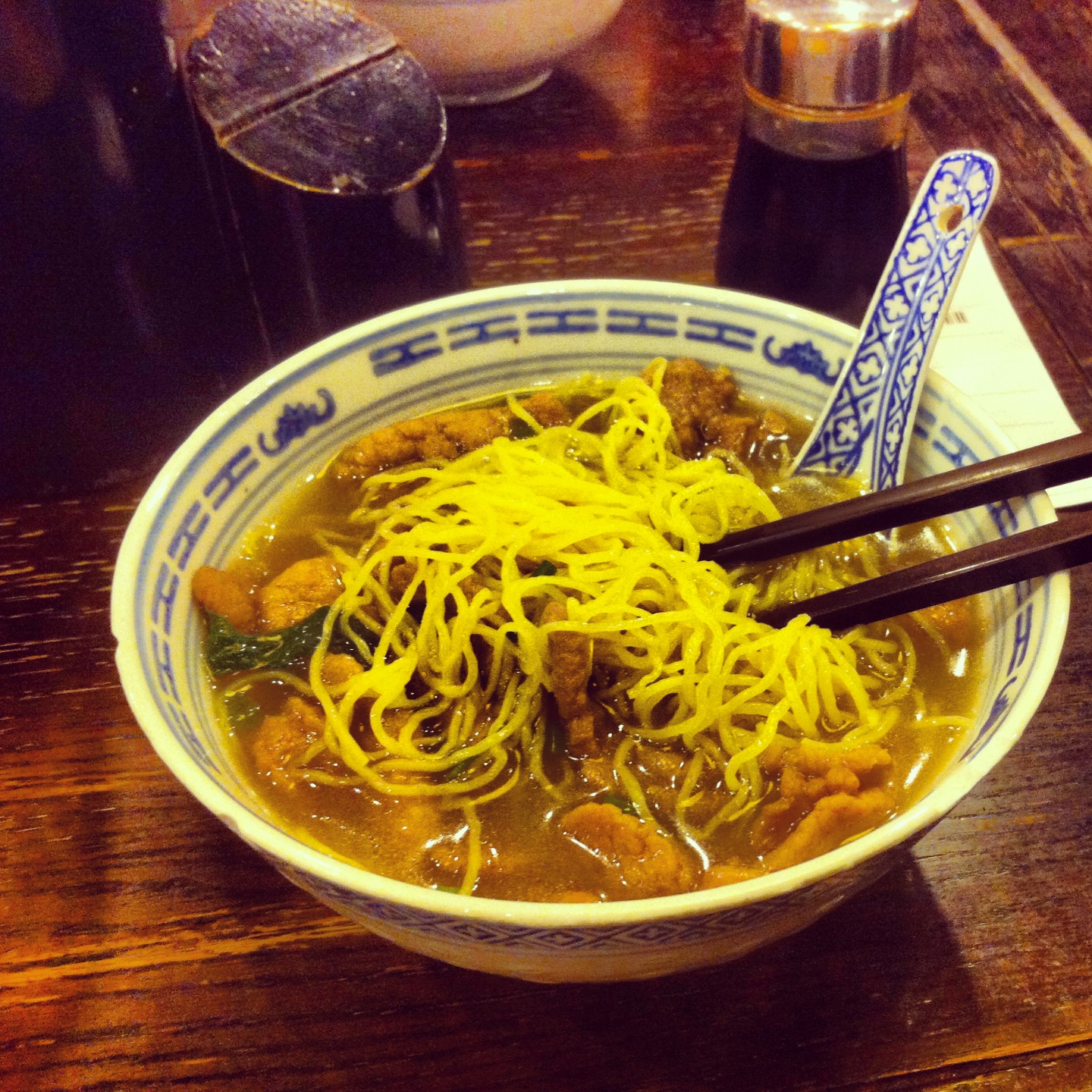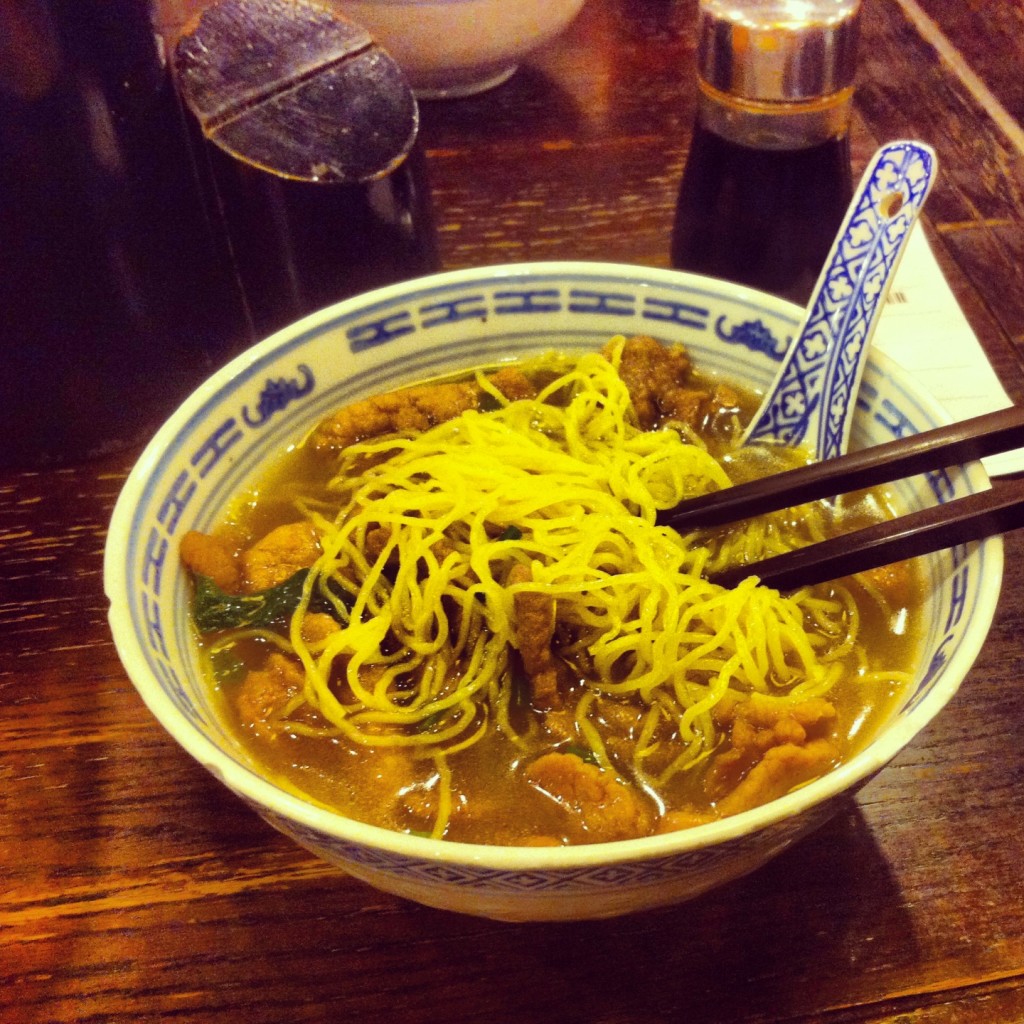 What to do
First of all, download the TripAdvisor City Guides app.
This amazing app works offline, and walks you through all of the best pedestrian routes (including bus and metro alternatives) so that you can see the city easily and cheaply.
Try the TripAdvisor routes to Big Buddha on Lantau Island (ferry) and Victoria Peak (tram), with each trip taking half a day and costing just under £4 for a round trip.
Both will guarantee amazing views and a well-deserved break from the busy city.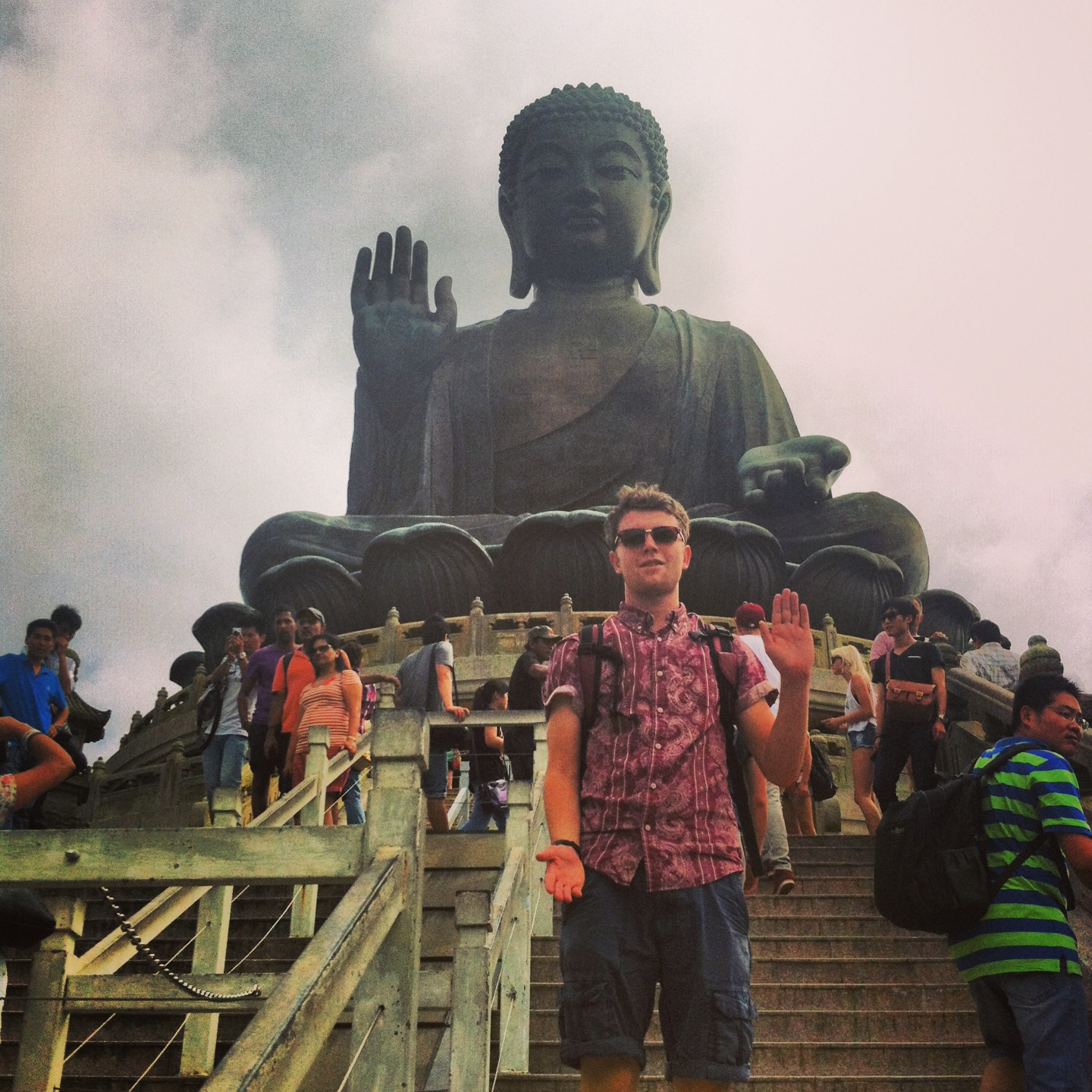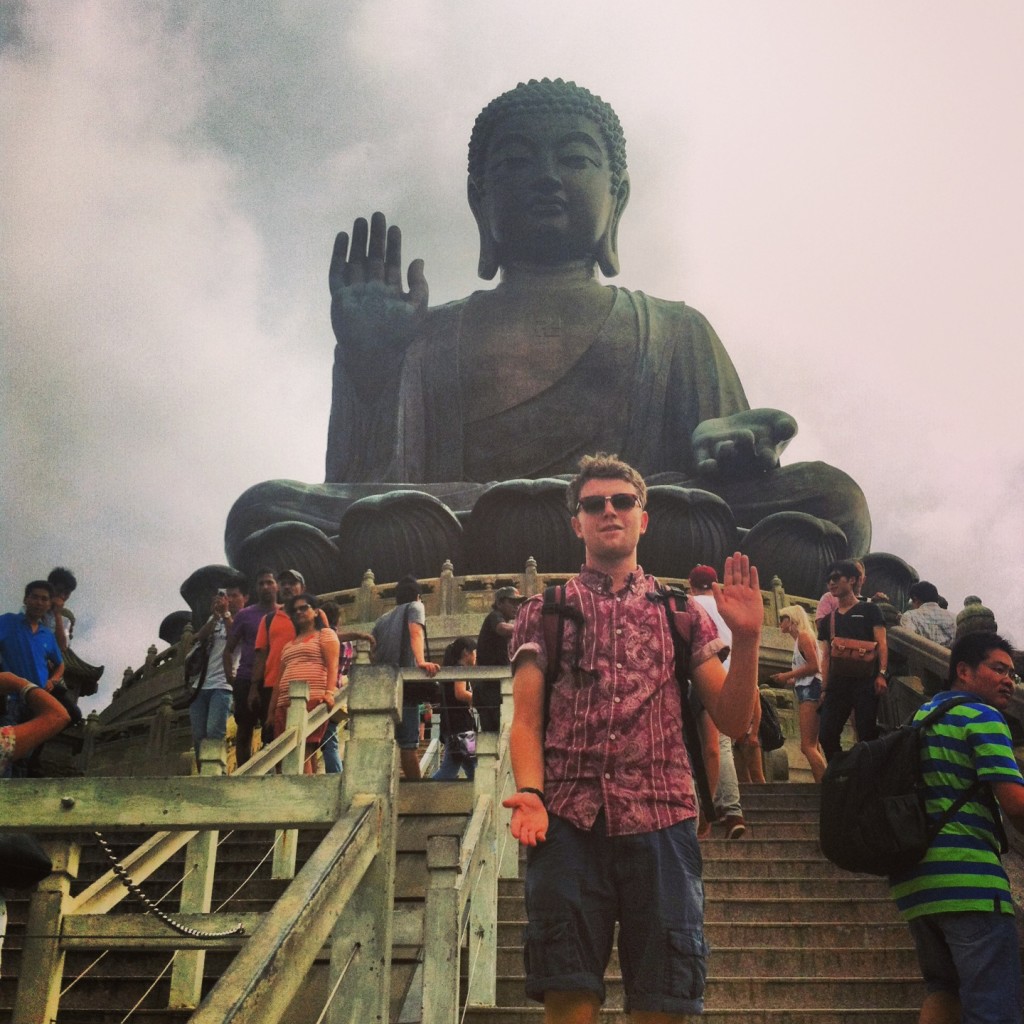 If you really want to experience Hong Kong, taking a day to explore the markets is a must. Although all of the markets are vibrant and lively, my favourite was the goldfish market, pretty self-explanatory and very interesting.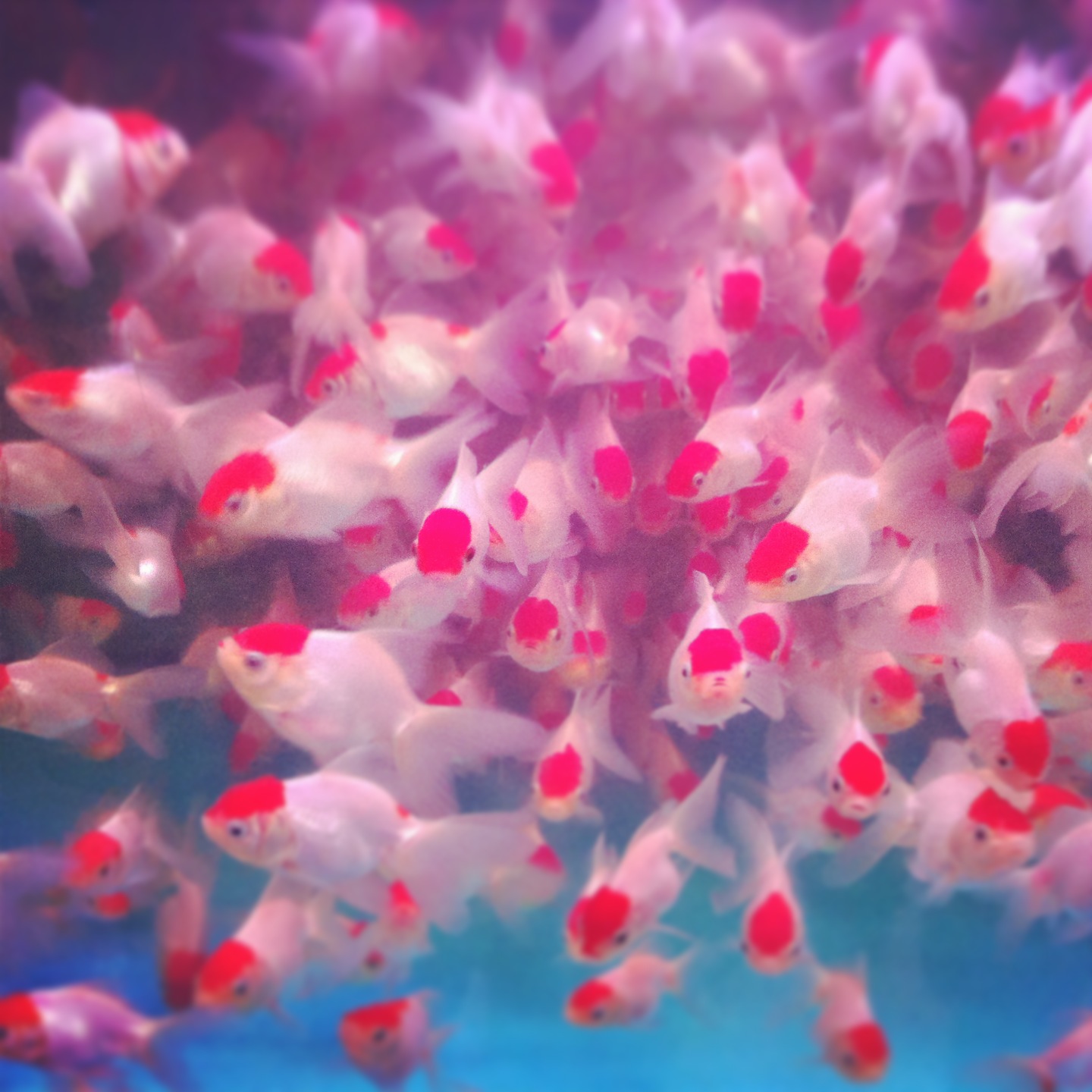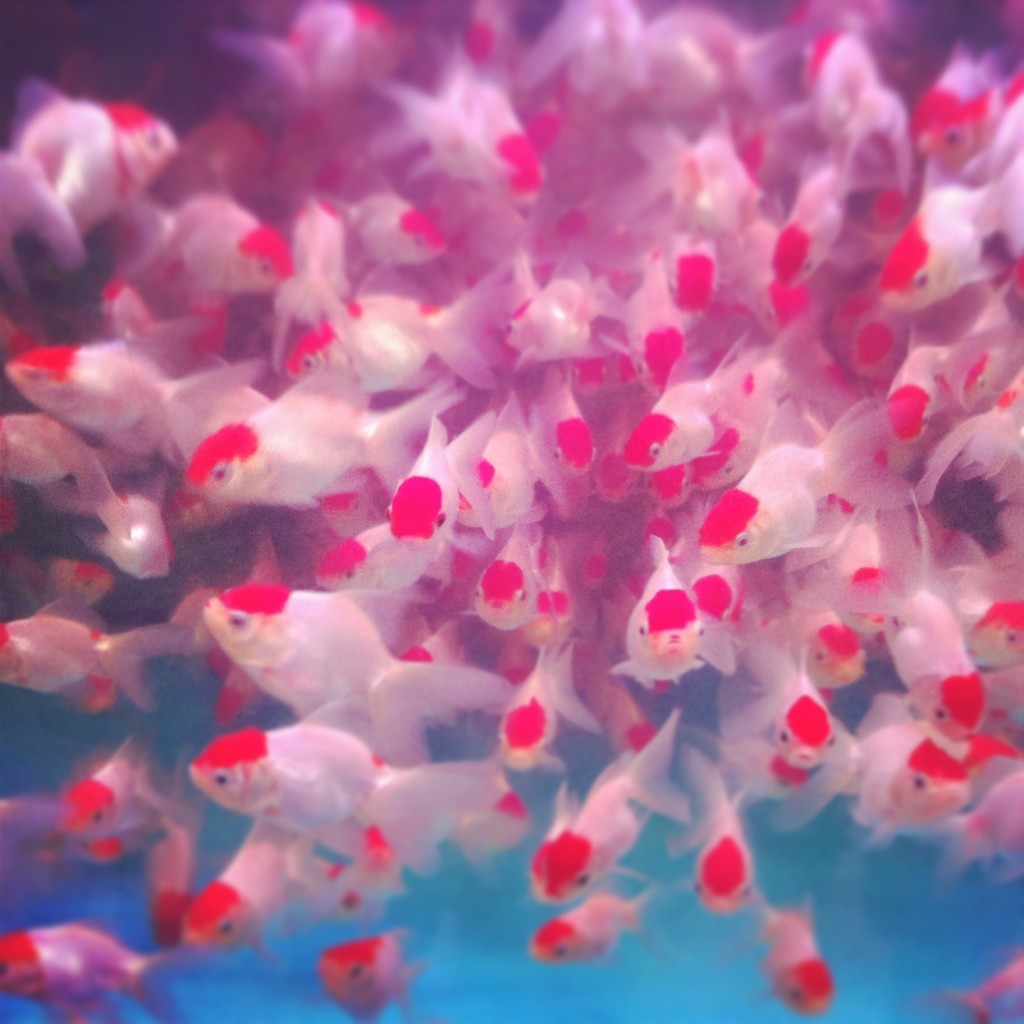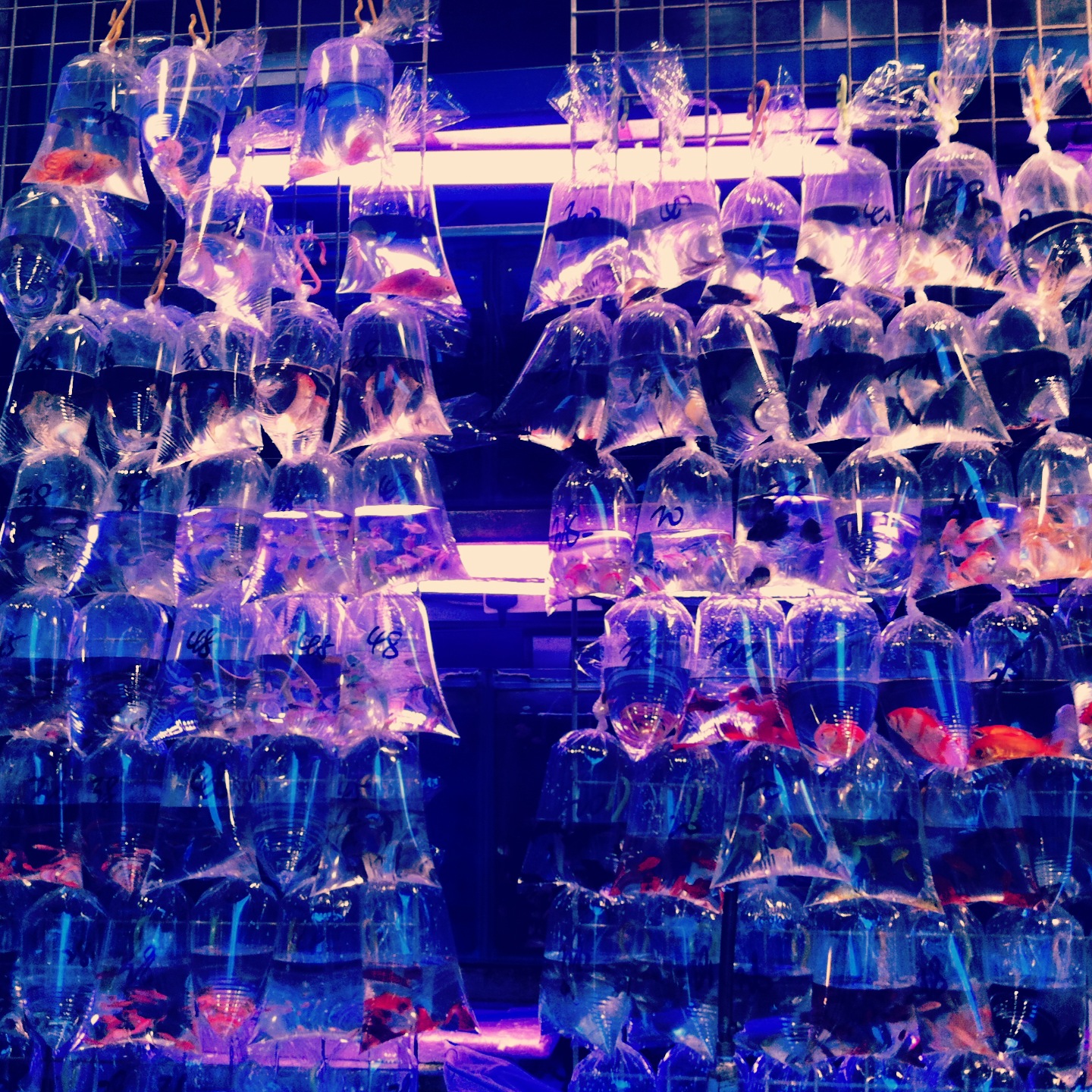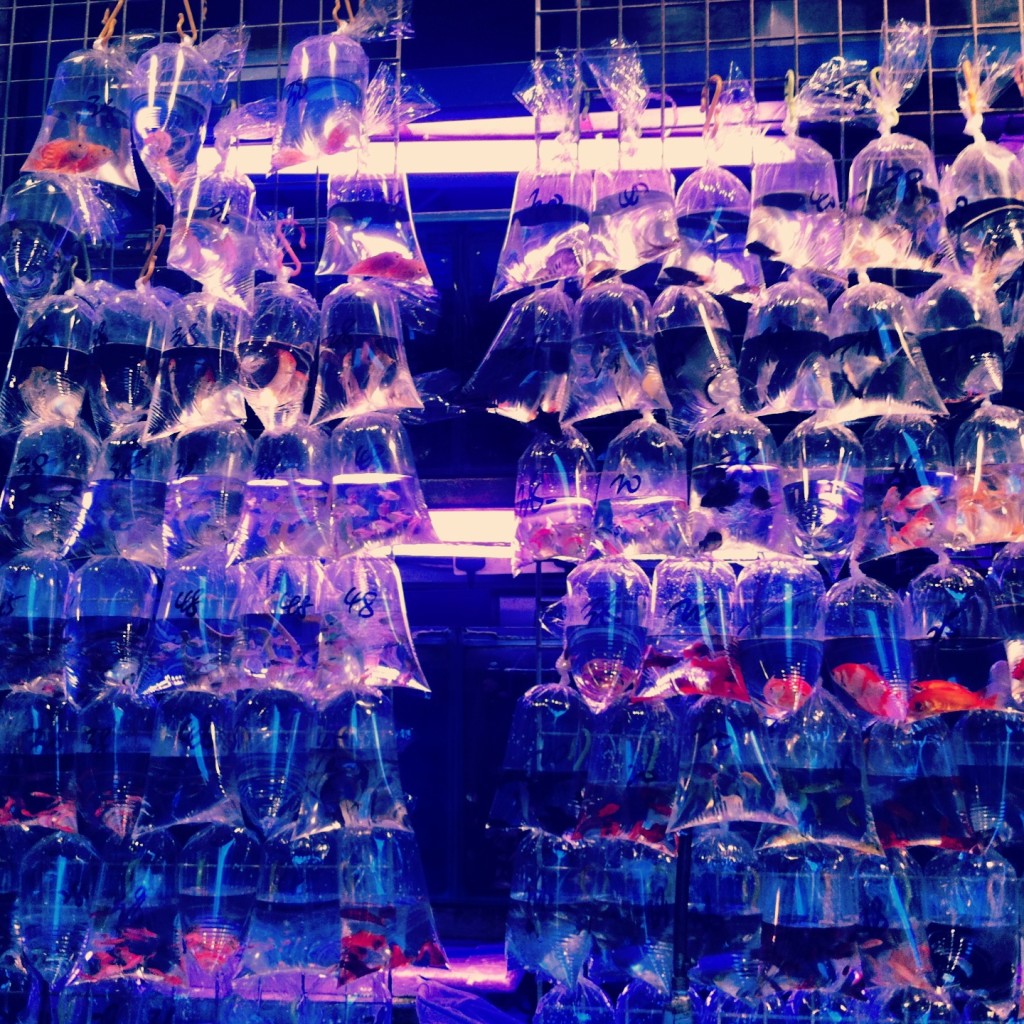 Star Ferry
For 2.50 HKD (25 pence) you can take a ferry between the major harbours in the city. The trip only lasts about 8 minutes, but will give you the best view of the city, especially if you travel just before nightfall or during the Symphony of Lights show, where you will catch the famous cityscape illuminated in all its glory.
So there you have it. It is true what they say, Hong Kong is an incredible city, but incredible doesn't have to come at a cost – spend your time wisely and it can be done cheaply!