Continuing my Thailand series, in this post I've created for a travel guide to Bangkok for first time visitors. ( If you've missed my first post, here are tips for first time visitors to thailand wanting to go Thailand island hopping )
If you've ever made the mistake of riding an airport taxi, ambling along the highway at snail's pace towards Bangkok City Centre and have been nearly scammed by the taxi driver who refuses to use the meter, chances are that your first impressions of visiting Bangkok won't be the most favourable. When I arrived at my hostel, breathless and a few extra grey hairs later, I was ready to call it a day. After picking up a few tips from the locals about how to navigate the city, places to avoid at peak hours and certain well-known scams, I felt better equipped to tackle the city. In the end my feelings about Bangkok completely changed. The gastronomy of the city is just unparalleled and the food is affordable too! Thai people are extremely polite and hospitable- don't let your initial encounter with a taxi or tuk-tuk driver teach you otherwise. I encountered many instances of people offering their seats for elderly people and young children when using the sky-train. Best of all I enjoyed the study of contrasts in Bangkok. The history of the bedazzling Grand Palace Complex will stun you and side by side you have the glam and glitter of the malls- selling you every brand available on the international market. Here are a few of my tips to help you make the most of your stay in the city.
Where to eat in Bangkok
As I mentioned, the food scene in Bangkok wowed me the most. Apart from the fact that you have innumerable, lip-smacking options on offer, you don't have to pay out of pocket to eat well in the city. A cheap street food to try in Bangkok is Som Tum, the spicy papaya salad. Try it without the shrimp or fish sauce if you're vegan or have food allergies. So, so good and it's usually only 20 baht. Likewise the street food scene in Chinatown Street is amazing. You will get so full just tasting a few dishes.
The food courts at the big malls like Siam Square One and MBK offer a wider range of great value local dishes -for 50 baht I enjoyed a sizable portion of delicious Pad Thai.
Koko near Siam Square is a small, unassuming eatery that serves well-cooked traditional Thai dishes. This restaurant is a good option for vegetarians as well. Try the Penang curry with pork if you are an omnivore.
Vegans are well catered for too in Bangkok. Try the massaman curry from Siam Ceylon and Broccoli Revolution for their super-inventive healthy treats like smoothie bowls and veggie burgers, or Ethos near Khao San Road for massive salads with homemade dressing or vegetarian Thai food.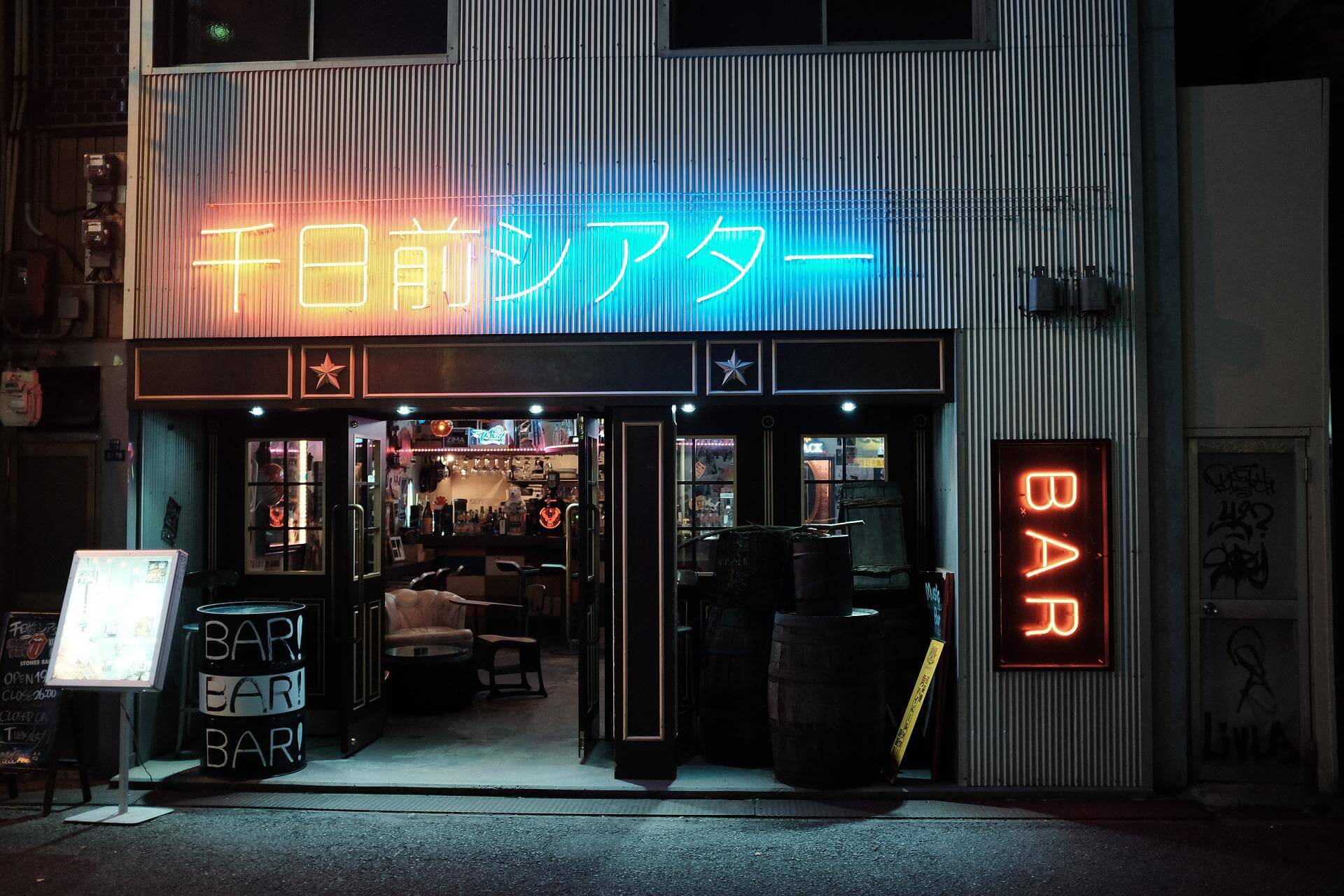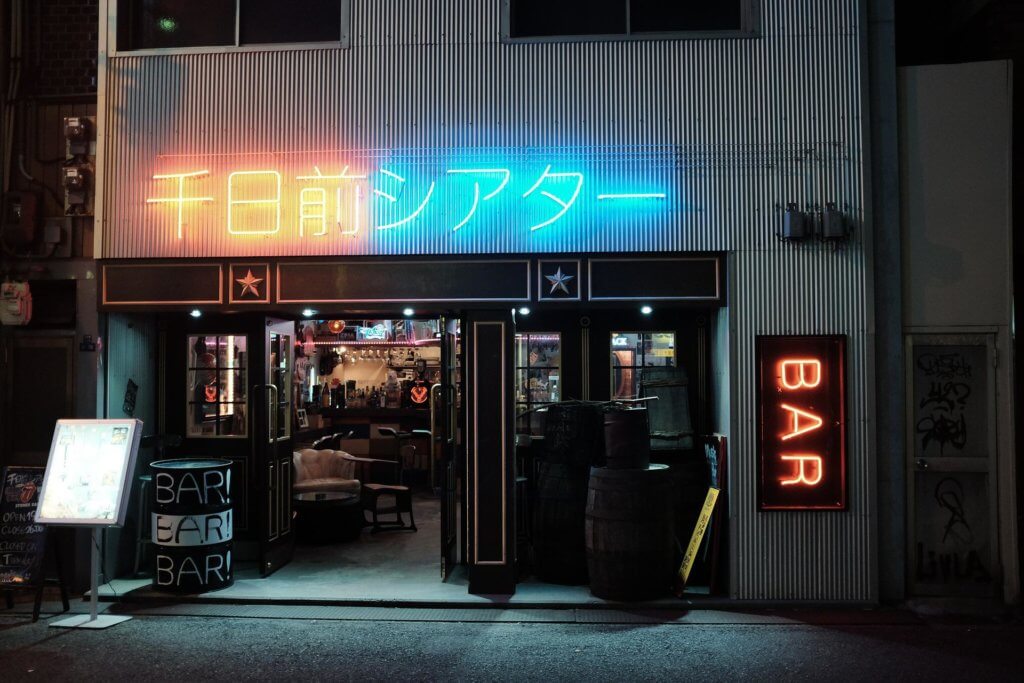 Where to drink and party in Bangkok
If you've ever been interested in the Bangkok nightlife scene, chances are that you have heard about the thrills of Khao San Road. Apart from the ultra modern dance clubs guaranteed to give you a good time there are a number of bar that play soul-soothing live jazz and blues. Other bars and clubs play everything from hip-hop to house, acid jazz to rock ballads. Other partying hot-spots that have come to our notice include Chinatown and specifically the part of Charoen Krung Road that meanders through Chinatown. The Tep Bar, Ba Hao, Teens of Thailand, Asia Today, Jua, Tropic City, Soulbar, FooJohn Building are some places to check out.
Visiting one of Bangkok's Night Markets is a must. The very popular Night Train Market Ratchada rebranded as JODD Fairs near Central Plaza Grand Rama 9 is one of my favourite night markets in Bangkok Although Bangkok hosts flea markets almost every weekend around town, this market stands out for me for its great food (with reasonable price) , tons of local creative showcasing their work plus add into the mix a bunch of lively live music bars- it is a great
Tip: Continue the party at the nearby Mustache bar which is building a growing reputation as one of the city's best after hours party hotspots.
I like to go for a walk…
It's actually a really good idea to walk everywhere possible in Bangkok, given the traffic situation. Carrie from the YimYam Hostel has a walking itinerary of epic proportions.
I really enjoy walking from Golden Mount Temple then Khao San Road or the Grand Palace area. It's a long walk and good workout, but you pass lots of interesting local markets to keep you entertained, and sometimes depending on traffic, walking actually gets you there faster than bus or taxi.
Another less strenuous option for going for a walk is weaving your way through the narrow streets of the heritage district of Talad Noi next to Chinatown where you can observers colonial era mansions standing side by side with centuries old temples.
Chatuchak Market might seem to be the antithesis to a relaxing, walking experience. However, if you're a nature lover you will find a variety of vendors from all over parts of Thailand selling plants, trees and flowers on Wednesdays and Thursdays. Moreover, there are other garden and outdoor products (like ceramics) available. Wednesday afternoon, a little late in the day when the sun is ebbing is a perfect time to walk around the 'Talad Tonmai'.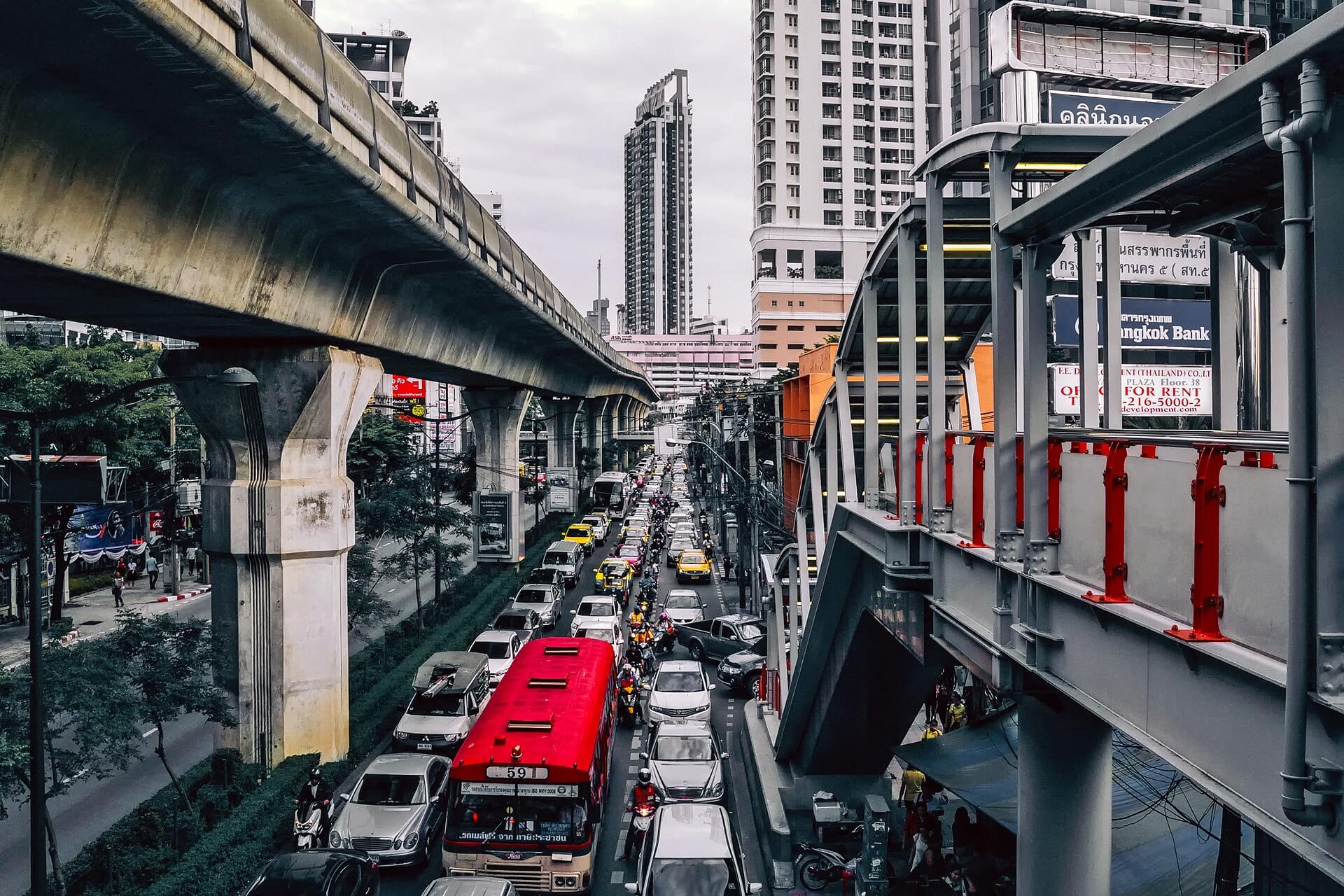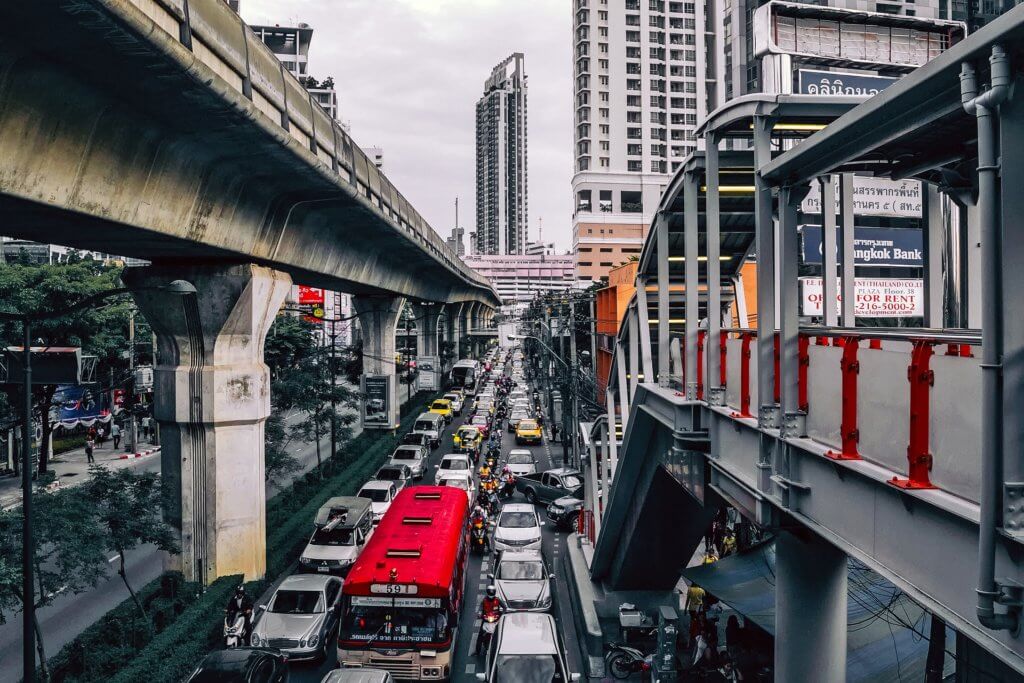 The best way to get around town
Bangkok is notorious for having extremely bad traffic congestion. If the distances are not long, sometimes walking is a faster option than taking a taxi or tuk-tuk. The Sky-Train, although a tad pricey, is a great option for getting you out and about town, quickly and conveniently.
However, apart from these options locals know of a cheaper, faster and more exciting mode of travel. This is the 'San Seab canal boat'. The boat takes you directly to the main shopping centres of Bangkok like Pratunam and Siam. The last stop on the boat is the Parn Fah Bridge, which is within walking distance of the Old Town of Bangkok, i.e. The Golden Mount.
The best places to relax
One of my best memories of Bangkok is wafting down the wide expanses of the Chao Phraya River. This is one of the best ways to view the city in my opinion. The hop-on-hop-off Blue Flag Tourist Boat passes by most of the major tourist attractions (Wat Arun, Grand Palace Complex etc.) and for a particular fee you can purchase an all day unlimited travel pass. Enjoying the cool breeze on the Chao Phraya River whilst contemplating the city's glorious past is a particularly relaxing way to experience the city.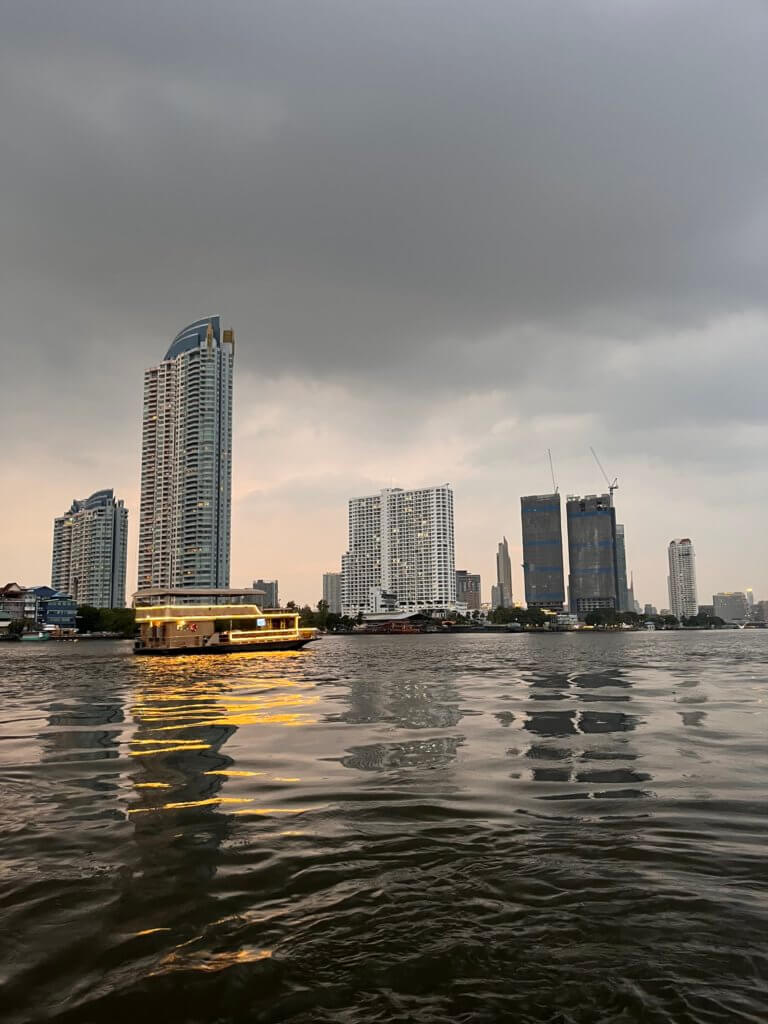 The best viewpoint in the city
The 31st Floor of the Millennium Hilton Hotel has excellent views and one can spend the entire day, watching the skyline of the heaving, busy city. However, you might want to consider other options that don't pull on the purse strings so much.
River View Hotel in Chinatown has great skyline and Chao Phraya River views, and its rooftop bar is way more affordable than the more famous ones. The Golden Mount Temple is also hands down the best place to watch the sunset with a 360 degree view over all of Bangkok. It's also a really spiritual, quiet place to set intentions and feel grateful.
My secret place
Bangkrachao, "The Green Lungs of Bangkok" is a little-known jungle area in the middle of the city. Here you can relax in nature, escape the pollution, and feel like you're not even in a massive metropolis anymore. You can rent a bike and explore the jungle pathways through neighborhoods, floating markets, ornate local temples, and pretty parks.
However, if specialty local food secrets are your thing, we have you covered too.
Lungs Luean Chicken Noodle established 60 years ago, is the one of a kind noodle located in Pracharat Bamphen Soi 5, Huai Khwang area. The tasty chicken soup and a bowl of fried chicken noodles that comes with sweet sauce is highly recommended. The price tag is less than 50 Thai Baht!
Disclaimer
This article was supported by Fan Club Thailand but as always, the opinions and photos in the article are all my own. This post was produced in collaboration with the Tourism Authority of Thailand (TAT) and Traverse Events.