When I first started researching how to backpack for cheap, I found a lot of helpful tips on how to save money, but has it ever crossed your mind to work for accommodation? I'm sure you've heard the same advice: plan in advance, use certain websites to find cheap flights, cook meals yourself instead of eating at restaurants three times a day, etc. These tips are useful, but when I was planning my backpacking budget, it quickly became clear that the largest expense I was facing was accommodations.
Accommodations can be prohibitively expensive when you need to backpack for cheap. Even hostels can be pricey, depending on your destination and the length of your trip. But you have to sleep somewhere so what's a budget traveler to do? For a while, it felt impossible to experience all the places I wanted to see on the budget that was available to me. But then I discovered Worldpackers and the concept of work for accommodation, or work exchange, and it's a total game-changer when it comes to keeping backpacking trips cheap. The idea of working for accommodation is simple. You trade your skills and some of your time in exchange for free accommodations. That simple.
So how exactly does Worldpackers work? Where can you go, and what skills do you need to score free accommodations? How can you be sure that work exchange will be a good fit for you? Instead of listing out all the available opportunities, to help get a better understanding of the platform and what it offers, I've shared with you a few Worldpackers experiences- we start with Gabby Boucher.
Volunteering in Ecuador and Peru with Worldpackers


Gabby (@gabbyboucher), a 26-year-old traveler from the United States volunteered with Worldpackers twice in South America:

''I volunteered with Worldpackers in Ecuador and Peru. It was my first time visiting South America, and Worldpackers allowed me to have a real, authentic experience. I was also fresh out of college so I didn't have much money. Working in exchange for accommodation was such a cool and easy way to travel without spending a lot. I was able to improve my Spanish, explore gorgeous places and meet lots of incredible locals and other travelers.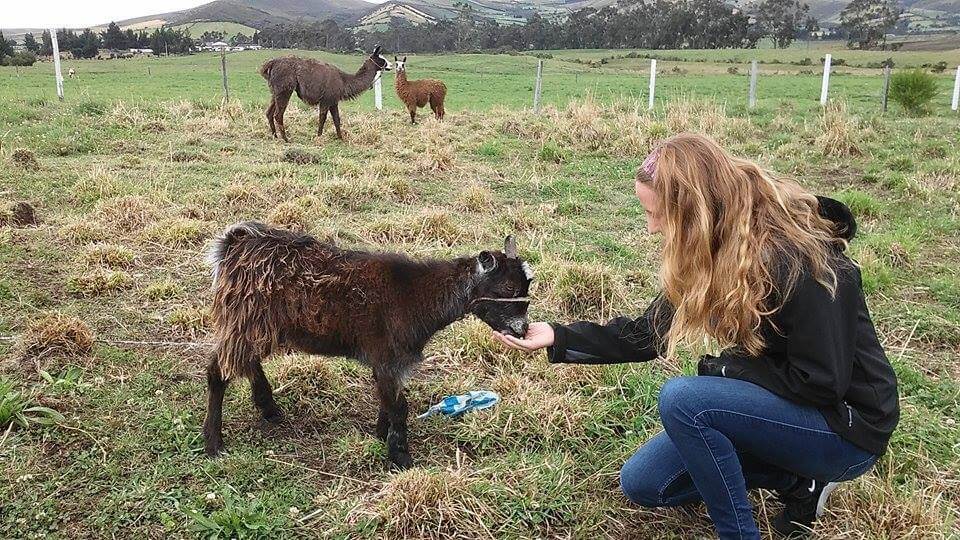 In Ecuador, I volunteered with a local family and also did some writing for a local business. In Peru, I bartended in a hostel. Now, years later, writing, hospitality, and bartending are valuable skills that I still use in my career to this day. Worldpackers was an accessible, affordable, and fun way to gain work experience in an international environment. It was honestly one of the best decisions I've ever made!''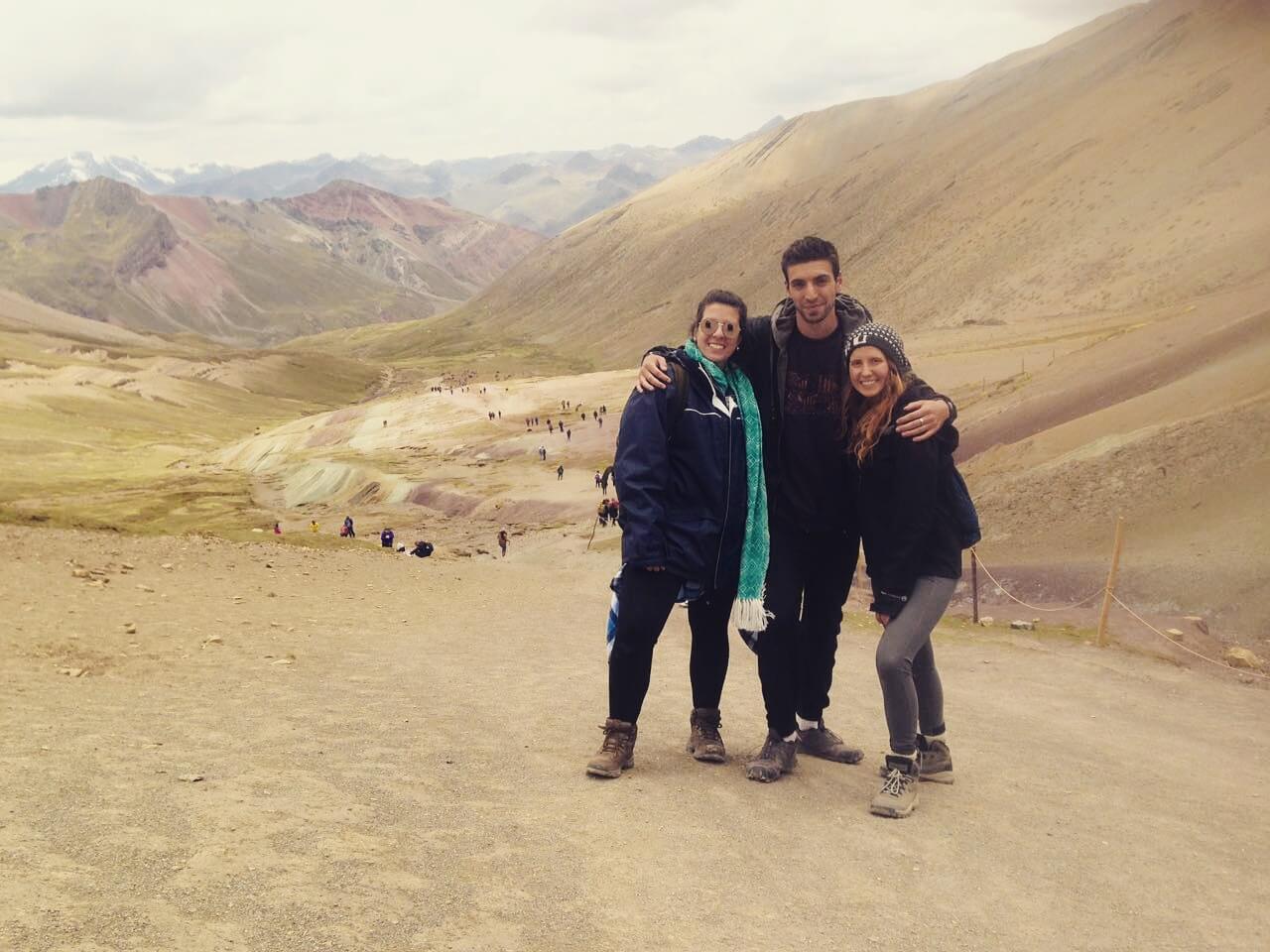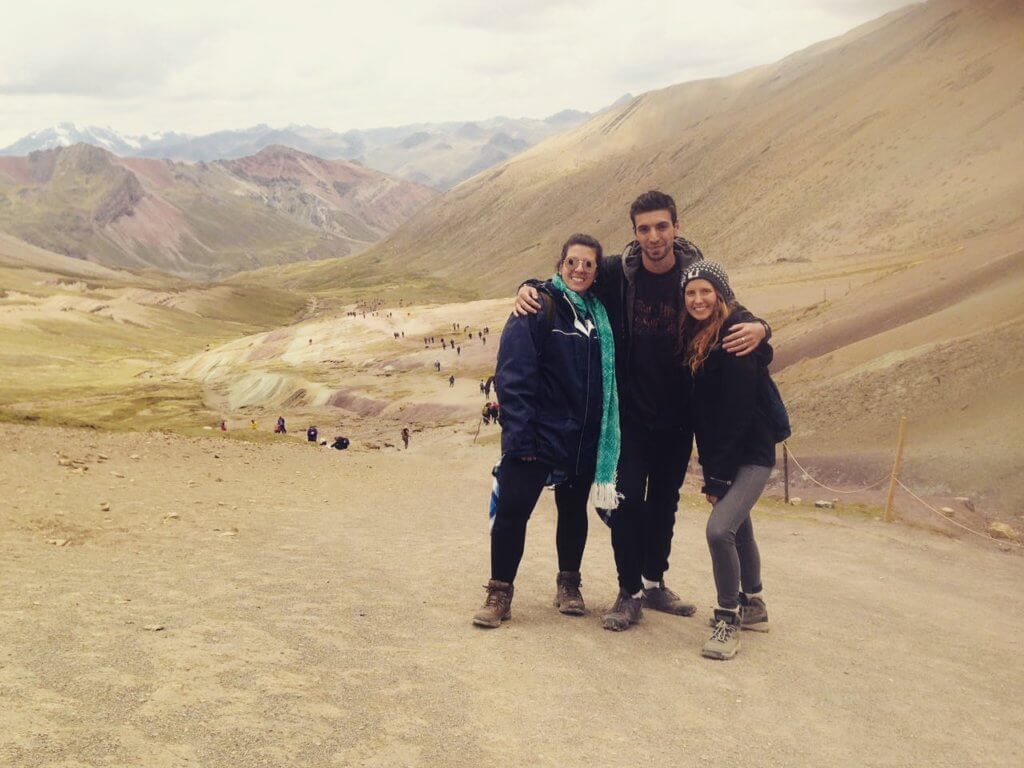 Teaching English in Genoa
Olivia (@livlet) is a 28-year-old traveler who lived her first volunteering opportunity with Worldpackers while teaching English for an Italian family in Genoa.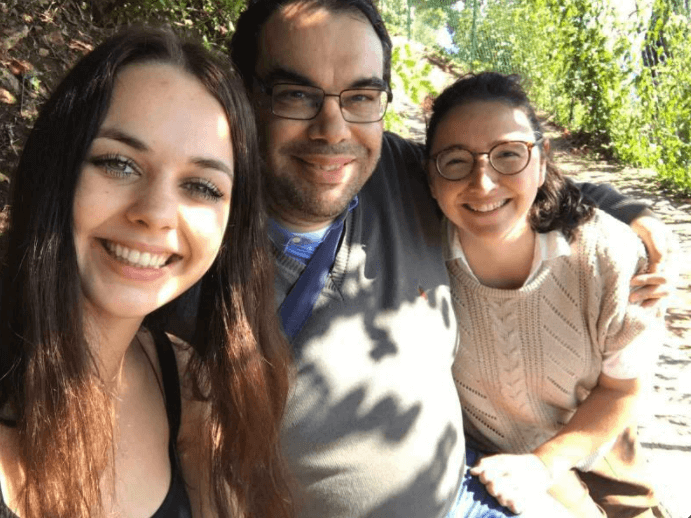 ''After completing my university degree and deciding to go backpacking solo, I was eager to immerse myself in different cultures and develop new perspectives about the world and living in it. I had studied for some years, but I realized I didn't want to work in the field I was educated in, so I had to get out there and try new things and step outside of my comfort zone. I felt as though experiencing first-hand what it was like to be a part of an Italian family would help me to feel closer to my Italian heritage, and I considered this as an amazing opportunity. I exchanged a few hours of help per day and I was granted a private dorm, typical Italian food and a got to know the surrounding areas really well, walking peacefully with my host family.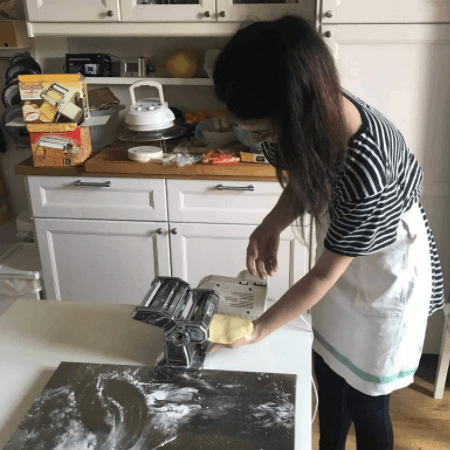 Furthermore, with my love for language, I was interested in trying to teach English abroad whilst hoping to learn some Italian along the way too! The most important lesson I learned was with regard to communication; it wasn't just me helping the couple with their English, but they helped me with my English too. When I first arrived, I was overwhelmed by their openness, kindness, and generosity, so I felt a strong desire to express my appreciation for all they were doing for me. This was difficult for me, but they were very accepting and open from the beginning, so learning how to open up to them brought us closer together"
Volunteering in Vietnam and Cambodia
Christopher (@christophertabet) is a 30 years old traveler from Australia, who lived in both Vietnam and Cambodia as a Worldpackers volunteer: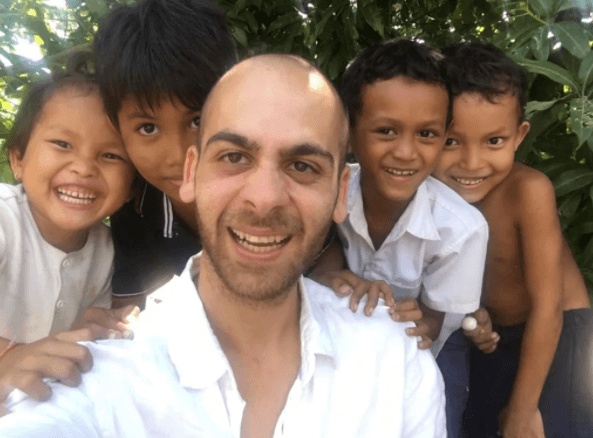 ''I was seated at a bar across from a British girl who was telling me about her travel plans through Southeast Asia when she pulled out a piece of paper that mapped out everywhere she was going and what she was doing there. "I use this platform called Worldpackers", she said. "I am traveling long term and use Worldpackers to break up time and spending."
I was on my first solo trip overseas and followed a long series of events going all the way back to my days at university. It had taken me six years to complete a three-year degree in business and finance. I recall wanting to travel overseas during this time, but my student wage held me back from being able to afford the expensive volunteering opportunities I found online. I estimate that I sent about 20 applications before one host in particular stood out to me — a digital marketing role for a hospitality company in Siem Reap, Cambodia.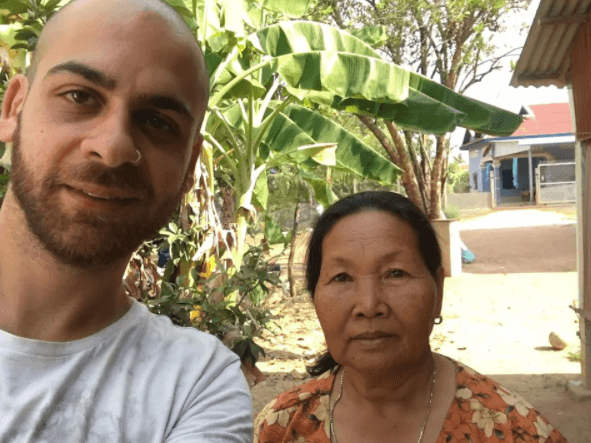 The company was a family business founded by a 36-year old Khmer man, his wife and siblings who grew up around the region of the Angkor Wat and its surrounding jungle.
There were around 70 employees, three of which were expats. For many years, the family struggled with poverty, each having to adopt their own set of entrepreneurial and social skills from an extremely young age in order to survive through the tough and trying times of Cambodia's all-too-recent dark past.
I volunteered with the company for 10 months before leaving Siem Reap for a more rural experience in the Cambodian countryside. Ultimately, the highlights of my journey were the connections I was able to make. I never expected that I'd make as many close friends as I did. I now feel like Cambodia is a home away from home. Since I was traveling alone, it meant a lot to have local people be there for me and offer me a place as part of their own family. I can't show enough gratitude towards those people for that.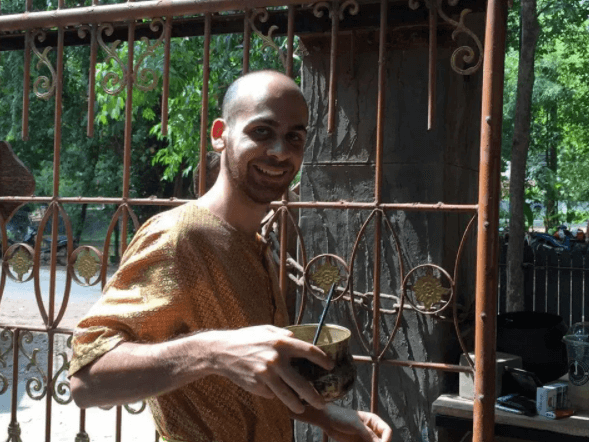 My experiences with Worldpackers in Vietnam and Cambodia changed the trajectory of my life. I went on a spiritual journey, an entrepreneurial journey, and a personal growth journey — all in one. Travel changed me for the better.
What is Worldpackers?
First and foremost, Worldpackers is a traveler community. In comparison to other work exchange platforms, Worldpackers stands out because it is run by travelers, for travelers. With just a quick visit to their website, you can find tons of other community members just like you. You can ask experienced Worldpackers travelers questions about their experiences or read about other travelers' experiences with work exchange. All the resources and information that you need to have a successful (and cheap!) backpacking trip are there.
But practically speaking, Worldpackers is a company that facilitates work exchange by connecting travelers with potential hosts from all over the world. The Worldpackers team does all the behind-the-scenes work to make it easy and safe for you to find a host you'll be compatible with, and they are there to support you, even while you're traveling.
How do I get started with Worldpackers?
The Worldpackers website is very easy to navigate. You'll pay a yearly membership fee of about US$ 49 to get started, which is less than what you'd likely pay for a single night in a hotel. There is no limit to how many work exchange trips you can schedule within the membership period.

If you want to save some money, create your account with this link and you'll get US$10 off your annual plan!
Once you've become a member, you will fill out your profile, where you'll have a chance to tell potential hosts more about you, your interests, and your skills. There are even video tutorials and blog articles to help you make your profile shine!
From there, the next step is to find a host. I remember the excitement of scrolling through the hundreds of potential hosts. The hardest part is choosing just one (to get started, at least!). You can filter hosts based on a number of factors, such as where you'd like to go and what type of work you'll be doing during your stay.
Hosts will list what skills you'll need to have to volunteer with them, which tasks you'll be expected to complete, the number of hours you'll be volunteering for them each week, and what exactly they're offering in return for your help. Some hosts offer other incentives other than working for accommodations, such as free breakfast each day, language lessons, etc. You'll also be able to chat directly with your potential host, which I especially loved, because it helped me get a good feel for their personalities and how we'd get along before I committed.
Once you've found the right host match for you, you're all set to begin backpacking for cheaper than you ever could if you were paying for a place to sleep each night. It's really that easy!
What are the types of work exchange with Worldpackers?
There's a huge variety of skills that Worldpackers hosts are looking for, anything from teaching yoga to farming to photography and more.
Worried that you don't have the right skills to find a host? Don't be! Many hosts only require a good attitude and are willing to teach the rest.
Where can I go working for accommodation?
Europe, Asia, Africa, North America, and Latin America are all available destinations for Worldpackers travelers. Again, I go back to that overwhelming feeling of possibility when I was first scrolling through the seemingly endless number of potential hosts. Worldpackers has hosts all over the world, and you're sure to find one in a destination that interests you.
With Worldpackers, you'll be able to spend an entire month really getting to know the city and sharing your home country with other people who are traveling through. It's completely up to you how far away from home you'd like to go!
Is work for accommodation with Worldpackers safe?
So sure, Worldpackers is a great way to go backpacking for cheap, but is it safe? In my opinion, this is the area where Worldpackers stands out the most among other work exchange platforms. The Worldpackers team verifies all of their hosts beforehand. But in addition to that, you'll be able to read reviews from other travelers who have volunteered with each host.

And if you're still uncertain, your Worldpackers membership includes Worldpackers Insurance. If you arrive at your destination and conditions are not as they were advertised by the host, Worldpackers will find you a new host in the area to stay with. If they're not able to find you a new host, they will pay for you to stay in a shared room at a nearby hostel for up to three nights. Love this feature.

Is Worldpackers and work exchange right for you?
Well, that depends. If you prefer luxury travel, would have an issue sharing space with other volunteers, or generally have an unpleasant attitude about work, then you should probably stick to paying for your own accommodations. But if you'd like to backpack for cheap, love meeting new people, and want to fully immerse yourself in local culture, Worldpackers will be a great fit for you.
Look, I know I've been very positive about Worldpackers in this article, but I truly believe that traveling makes us more empathetic, compassionate human beings, and so the Worldpackers mission of "democratizing meaningful travel experiences through a collaborative mindset," really speaks to me.
Because of Worldpackers, thousands of people have been able to travel longer and further than they could have ever possibly traveled otherwise. Meet people who will become some of your closest friends, build practical skills that will help your career in the future, discover hobbies that you never would've tried if it hadn't been for Worldpackers.

Traveling with Worldpackers could change your life. Go sign up to become a member of this amazing community.