There's a certain blissful calm of arriving at your destination by sea on a ferry. There are fewer, grander perspectives in travel than arriving in a new destination, your eyes feasting on the broad expanse of the harbour, being serenaded by a whirl of seagulls, with a crisp breeze in your hair. It is a world away from the stress of modern day flying – no stress of airport security, being jammed tightly into your minuscule seat with no social distancing possible, the hassle of packing all your holiday items into one cabin sized friendly bag. For me it is finding the sweet spot between comfort, experience and good value that makes it so much easier to choose a ferry over the plane. Then there is the added benefit of choice – keep in mind the vast array of amazing day trips and longer breaks you can enjoy living in Britain. From Bilbao to The Isle of Wight, Guernsey to Amsterdam, there is such an incredible number of places you can visit by ferry. In the following guide, I've tried to pack in some general tips on how to get the best value from ferry travel. I've pulled together a wee guide to the best ferry holidays from the UK with the help of Discover Ferries, an industry body that represents 13 ferry operators in the UK, Ireland and the British islands.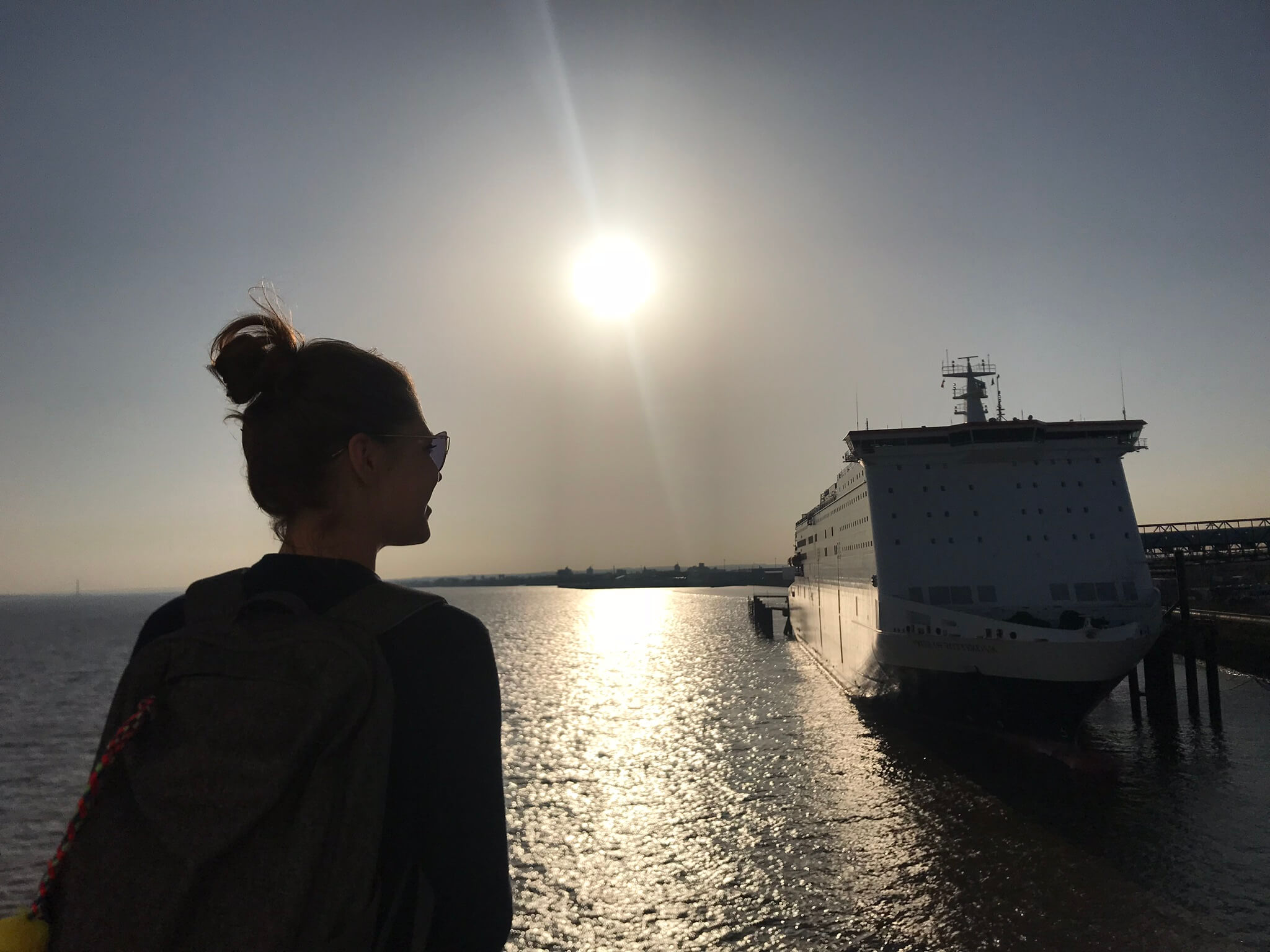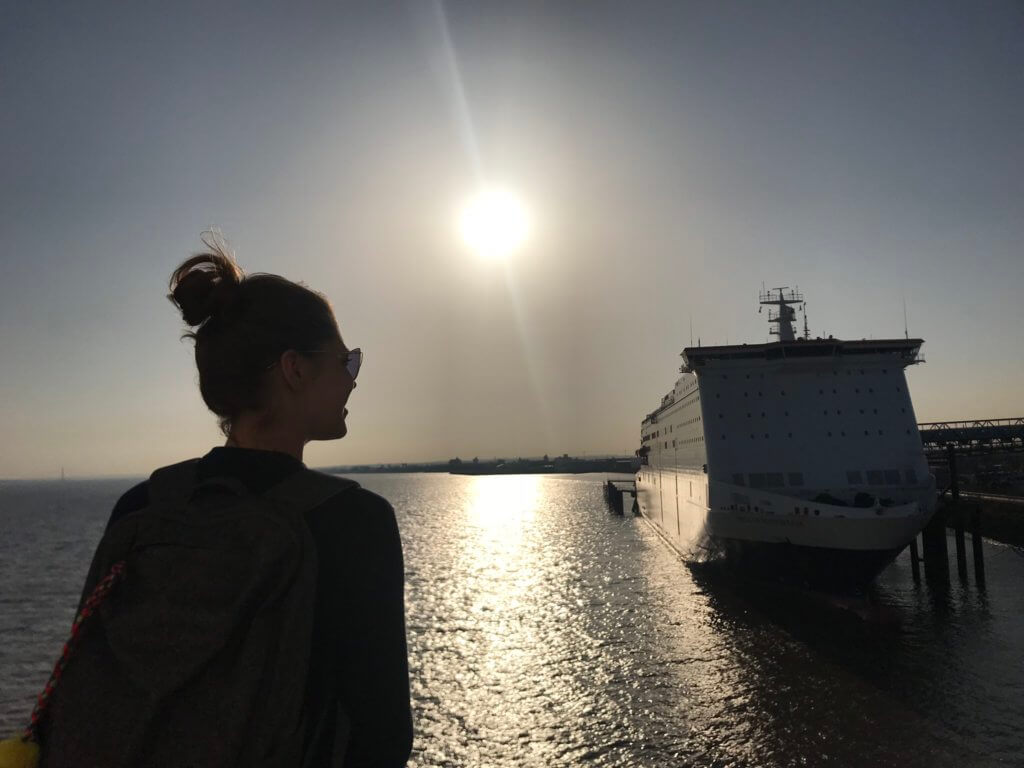 Ferry good advice: 8 tips for making the most of your ferry holiday
Here are some general tips on how you can make the most of travelling by ferry
1. Flexible tickets
If your travel plans are uncertain, then booking a great value flexible ticket is the best option. You can change your travel plans at short notice at no extra cost.
2. Book in advance
To get the best possible value tickets, always book in advance. This is also important if you are travelling during peak season, when you have fixed travel dates, or when special events and festivals are taking place.
3. Travel Off Peak
Travel off-peak and in the shoulder season to get the best deals. You will also have the best choice of cabins (if applicable) and sailing times. Opt for travelling midweek over weekends and daytime rather than overnight crossings.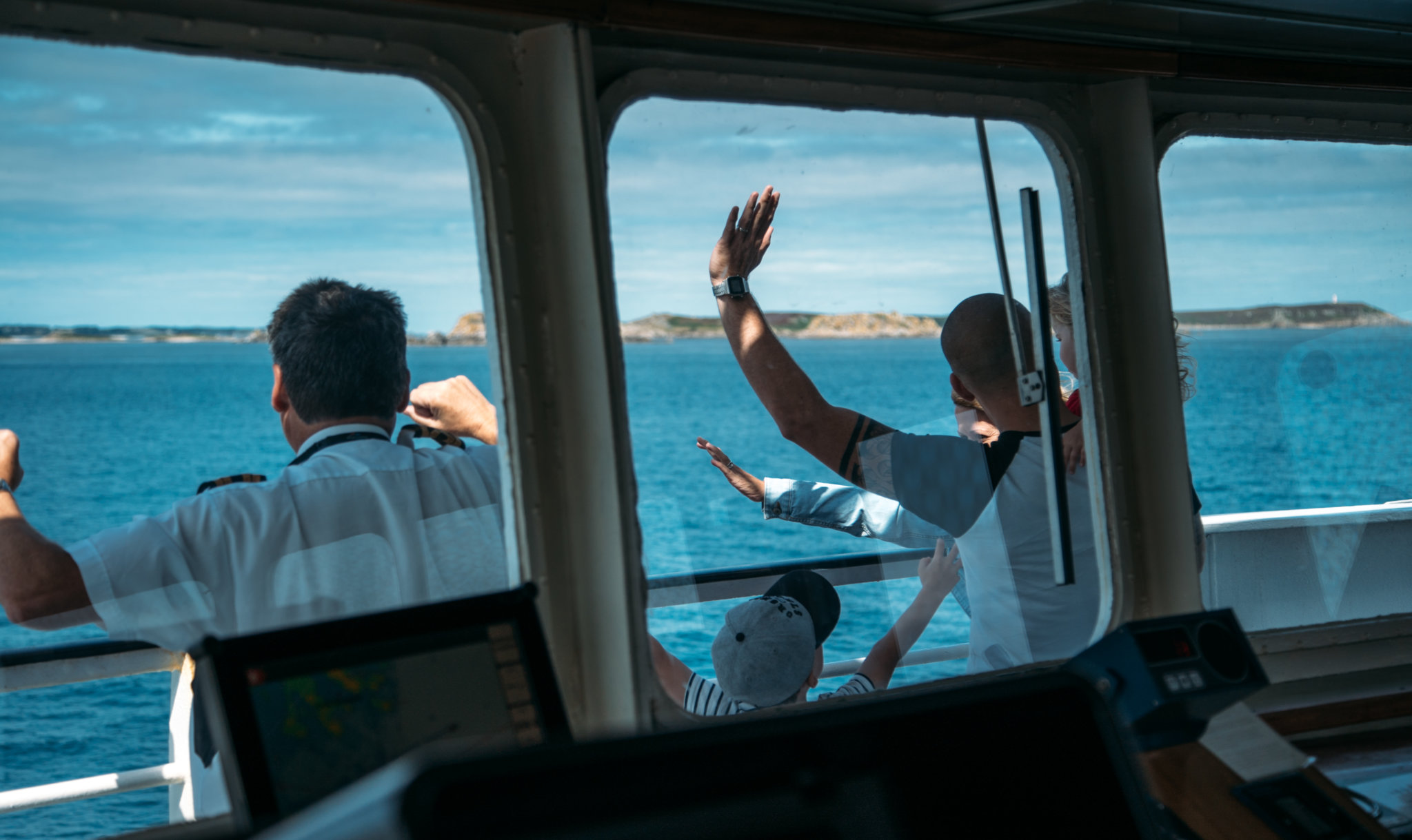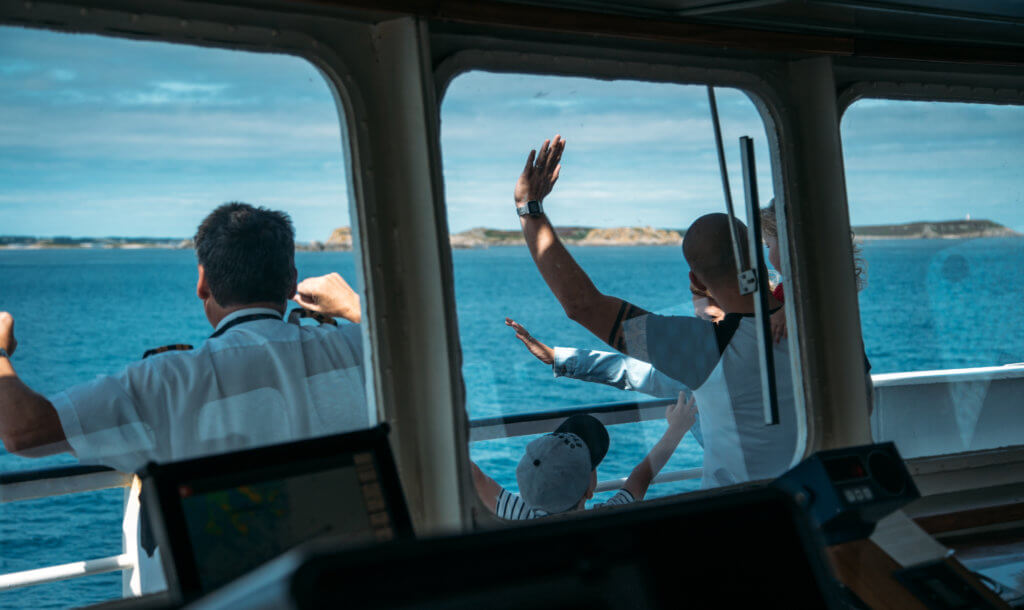 4. Luggage included as standard
Travelling with your car means you can fill your boot without having to worry about baggage weight or cabin-bag size. N.B. some services charge more for bike racks and roof racks based on vehicle dimensions and some services, such as crossings to the Isles of Scilly, charge additional for transporting bulky items including surfboards and kayaks – pricing here.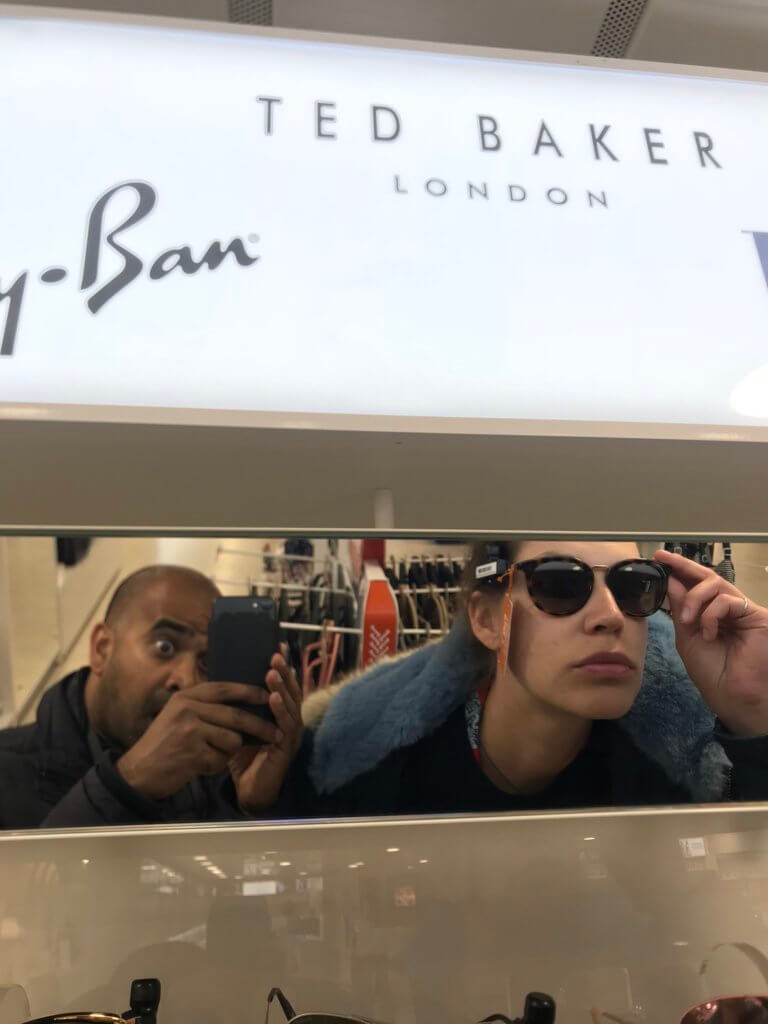 5. Save with duty-free shopping
On-board duty-free shopping where you can get a whopping 50% discount on RRP for spirits, gifts, perfumes is available on routes to Europe, the Channel Islands and the Republic of Ireland.. Return day-trip offers for example with Condor Ferries, DFDS, P&O Ferries and Stena Line enable travellers to enjoy a day out and great value shopping.
6. Book ferry/travel or attraction tickets to make your holiday money go further
Many ferry operators offer joint ferry/rail or bus, ferry/attraction tickets to give visitors even better value travel. For example when travelling to Isle of Wight with Hovertravel, book the Hover Rover Bus ticket (£34 for adults, £16.50 for children 5-15. Note that these tickets can be booked online via Hovertravel ) which includes a Day Return on the hovercraft and unlimited use of the Southern Vectis buses on the island which includes the Open Top Tour Breezer buses.
7. Travel with pets, stress free
Pet-friendly travel means no member of the family needs to miss out – some services have pet-friendly cabins, onboard kennels and pet lounges.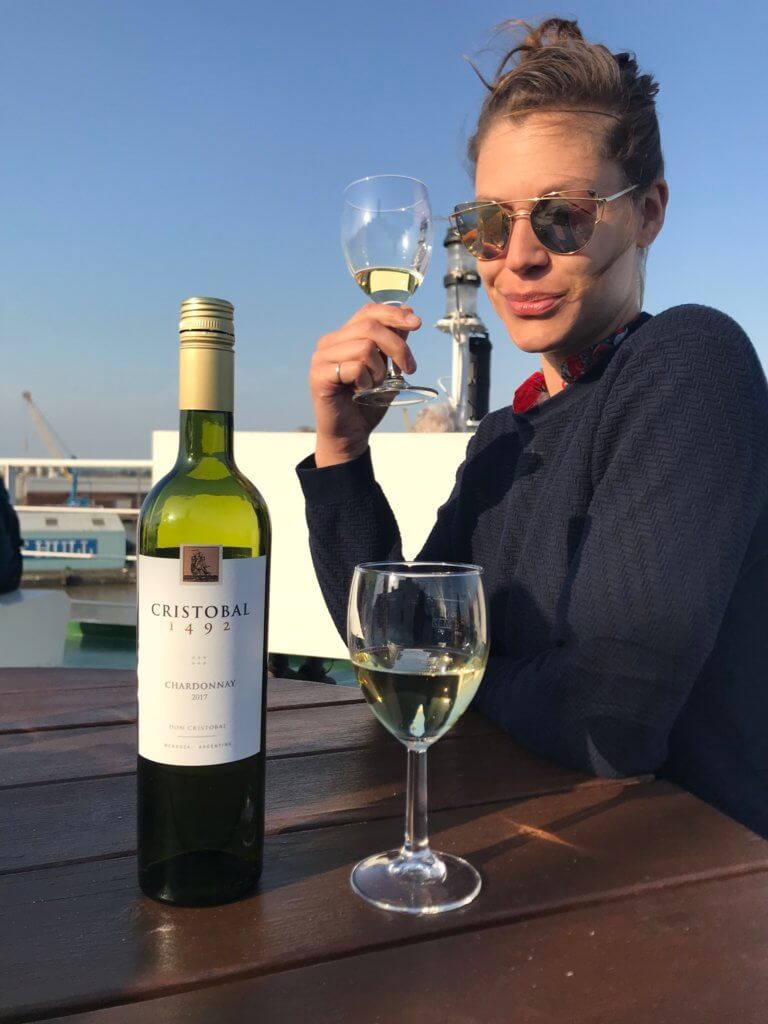 8. Upgrade your experience
Many ferry services offer first class lounges, a la carte restaurants, kids' play areas and even nightclubs – Stena Line and Brittany Ferries both have an on board spa on selected services.
Top 9 best value ferry holidays from the UK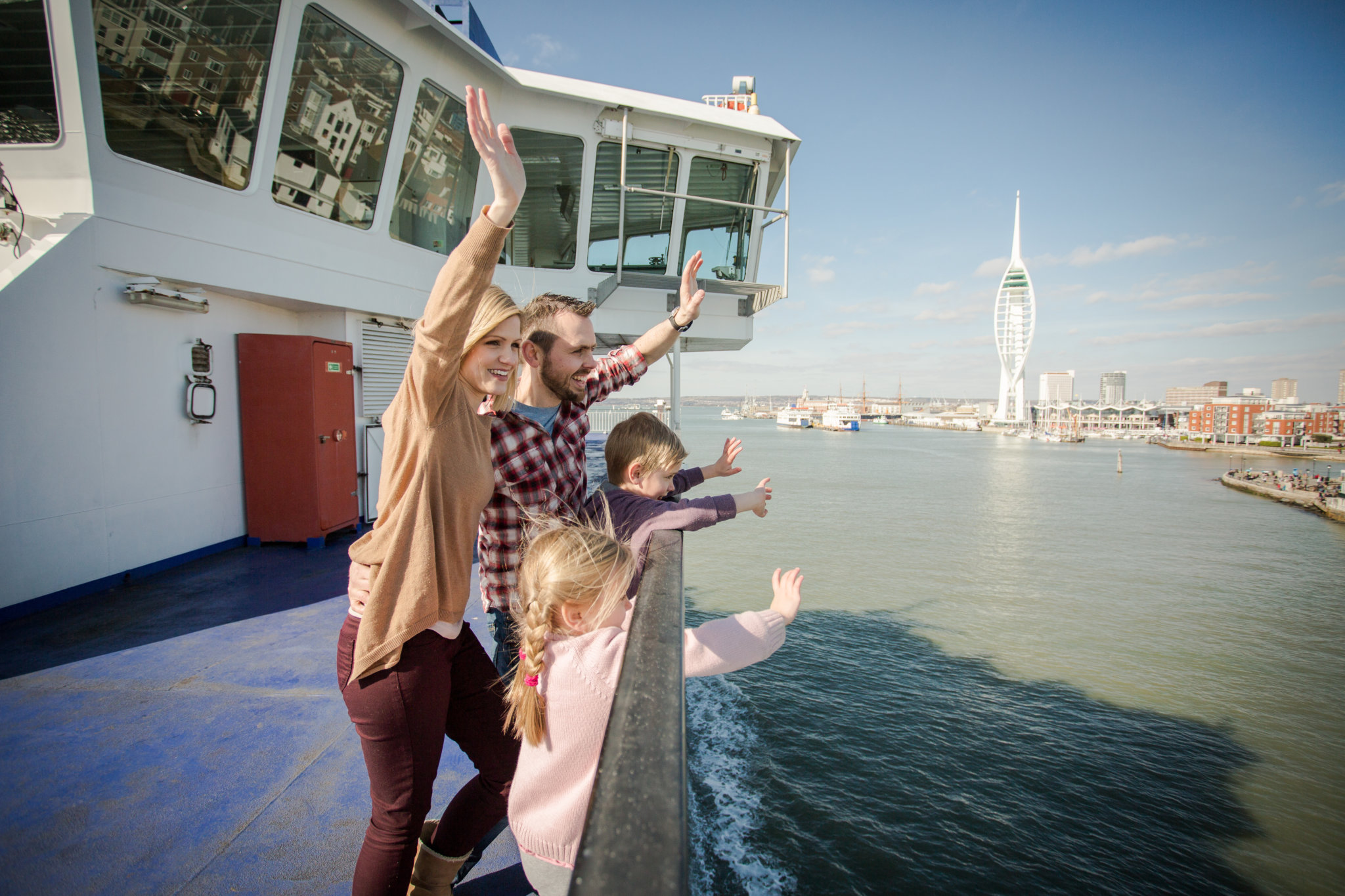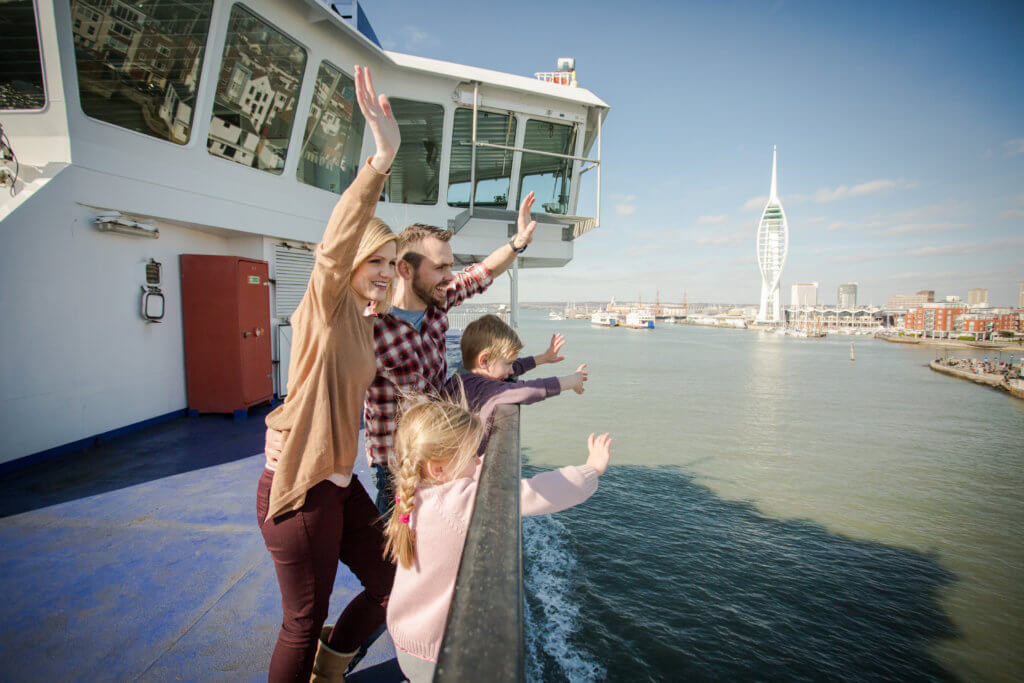 1.Head to the Isle of Wight – from under £20 return
Isle of Wight is serviced by three ferry operators: Hovertravel, Red Funnel and Wightlink. To choose the most appropriate service you'll need to consider where you want to leave from (Portsmouth or Southsea, Southampton or Lymington) and where you want to arrive on the island (Ryde, Fishbourne, Cowes or Yarmouth) and whether you want to travel by foot, with a bicycle or vehicle with –Wightlink's service from Portsmouth you can visit Fishbourne, Isle of Wight as a foot passenger for the day from £18.60 return. Journey time for this route is 45 minutes. There is also the FastCat route for foot passengers only to Ryde Pier that takes 22 mins with a journey time of 25 mins on the RedJet fast service or 55 mins on the ferry. By ferry, day return prices for a foot passenger are from £20.20.
If you want a really unique experience Hovertravel offer the only scheduled passenger hovercraft service running in Europe, from Southsea-Ryde. The journey time to the Isle of Wight is just 10 minutes. Choose the off peak day return from £25.70 and £34.20 (90 day return) or Family ticket which costs £78 (2 adults and 3 children).
Tips for Isle of Wight
Stay in self-catering accommodation to save money on eating out and you can still enjoy a taste of luxury for less. Create your own tasting menu using local Island produce bought from Farmer Jack's Farm Shop – you'll find a mouth-watering selection of local and speciality foods here. Pick from seasonal fruit and vegetables grown just minutes away, meat from their in-house butcher and pick from the deli's vast array of local and hand-selected delights- have a look at https://farmerjacks.co.uk/
2. Pleasure island- Visit the Isle of Man from just £31.50 return
Go for a hike up the island's tallest mountain, Snaefell Mountain or pop into the Manx Museum (free entry) to brush up on your knowledge of the island, from its modern love of motorbike racing, back to the time when the Vikings ruled the island.
You can visit the Isle of Man for £31.50 return on a day-trip ticket as a foot passenger with the Isle of Man Steam Packet Company or you might consider a short break-Isle of Man Steam Packet Holidays is currently offering a fantastic offer of £115 return, per person for a 2 night short break on the Isle of Man. The price includes your stay at the 4 star Empress Hotel (minimum of 2 night stay on a bed and breakfast basis for 2 people sharing a standard twin/double room. No single occupancy available) return ferry travel, a full Manx breakfast to start your day, plus a complimentary bottle of wine on arrival. The offer is valid till the 31st March 2022.
3. Day trip to the Isles of Scilly from £35 return
Another pleasant day trip with a difference in the UK is a trip to the Isles of Scilly that lie just 28 miles off the coast of Cornwall. Blessed with white sandy beaches and azure blue water, a great mix of trails to explore by bike or foot, the famous subtropical gardens of Tresco and the unspoilt, rugged St Agnes – there's plenty to see and explore on a day trip to this island.
The Scillonian III sails from Penzance to St Mary's from March to November, up to seven days a week, from just £35 for a day return ticket booked via Isles of Scilly Travel website.
4. Travel from Tate to Tate for £7.30 with Uber Boat by Thames Clippers
One of the most unique ways to travel through central London and beat the traffic is the high speed ferry service run by Uber Boat by Thames Clippers. The service stops at 23 piers along the Thames between Woolwich (Royal Arsenal) Pier in the East and Putney Pier in the West.
If you are visiting London to soak up the culture, then I recommend hopping on the River Bus from Millbank (for the Tate Britain) to Bankside (for the Tate Modern), which allows you to go from Tate to Tate in just under 20 minutes. While on the boat you can tick off all the key London landmarks – Houses of Parliament, the London Eye, and St Paul's Cathedral. The fare costs £7.30 for adults or £3.65 for children. Alternatively, you can buy the River Roamer and you can hop-on and hop-off the Uber Boat by Thames Clippers services all day.: £18.40 for adults, £36.70 for a family of 2 adults and up to 3 children. Best value tickets can be bought online or via the Uber App
Visiting the Tate Galleries
London's Tate galleries house part of the UK's national art collection and were founded under the belief that access to art should be free for everyone. Tate Britain houses some of the most influential works of British artists, including a vast collection of Turner's most famous works, while Tate Modern displays some of the most renowned works from international modern artists.
It is free to visit both the Tate Britain and the Tate Modern but you will require to book your ticket and time slot in advance to visit. More details are here.
5. Ferries to Holland: Sail to Holland from as little as £56 return
DFDS, P&O Ferries and Stena Line all offer ferry services from the UK to Holland with a choice of different UK departure ports. All services offer on board entertainment, a range of lounges, bars, restaurants and cinemas, with DFDS and P&O Ferries ships featuring nightclubs for the night owls amongst us.
Based on 4 people sharing a standard inside 4-bunk cabin you can travel on the DFDS ferry from Newcastle to Amsterdam for £56 return as foot passengers.
I've done the Newcastle to Amsterdam crossing a few times when I lived in Scotland and it is always a great way to visit Europe, for a few days or if you are starting your Europe trip by car, van or Interrail. The ferry leaves Newcastle at 5pm and reaches IJmuiden, the ferry terminal at 9.45am. There is a whole range of things to do on board – from cinema, live music, a casino to a bar with nightclub, where you can dance until the early hours of the night. The 4 bed standard cabins are functional and decent enough for a night's sleep.
From IJmuiden take bus 74 from the Oranjestraat stop to the centre of IJmuiden and subsequently, hop on the bus 82 to take you into Amsterdam.
Alternatively, you can take the Hull to Rotterdam service with P&O Ferries where 4 people can also share a 4-bunk standard cabin for £75 each return, travelling as a foot passenger. If you are living in the south of England, you can hop on the Stena Line service from Harwich to Hook of Holland for as little £78 return for a foot passenger.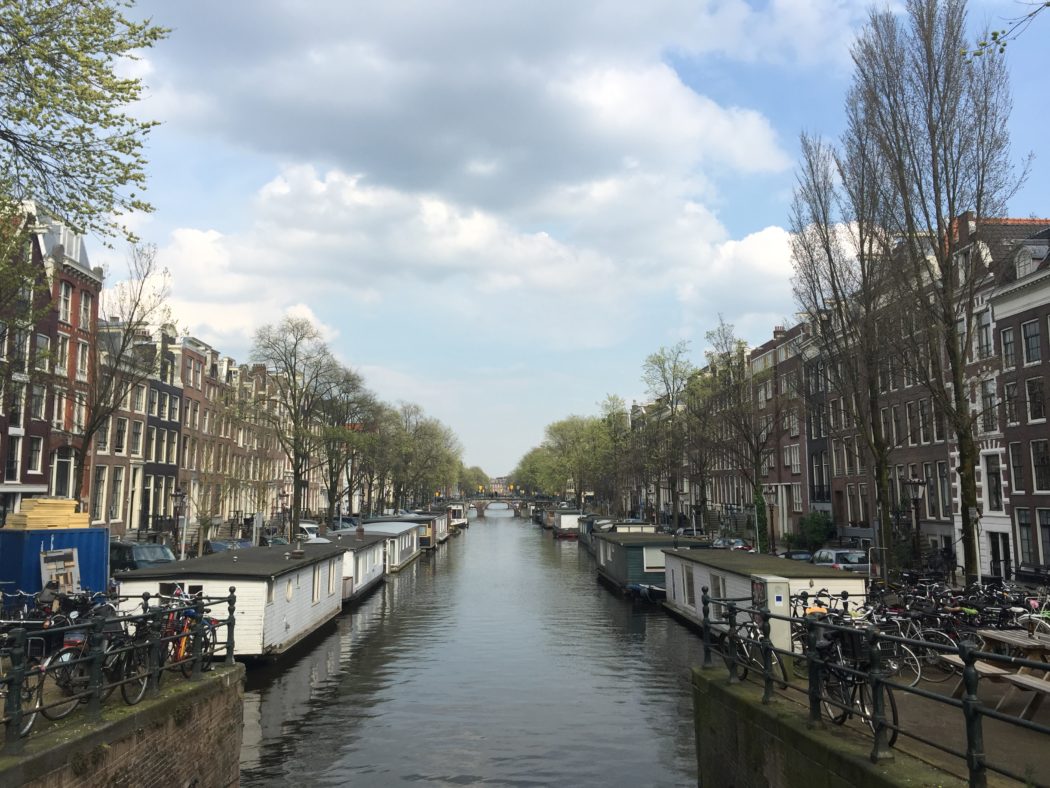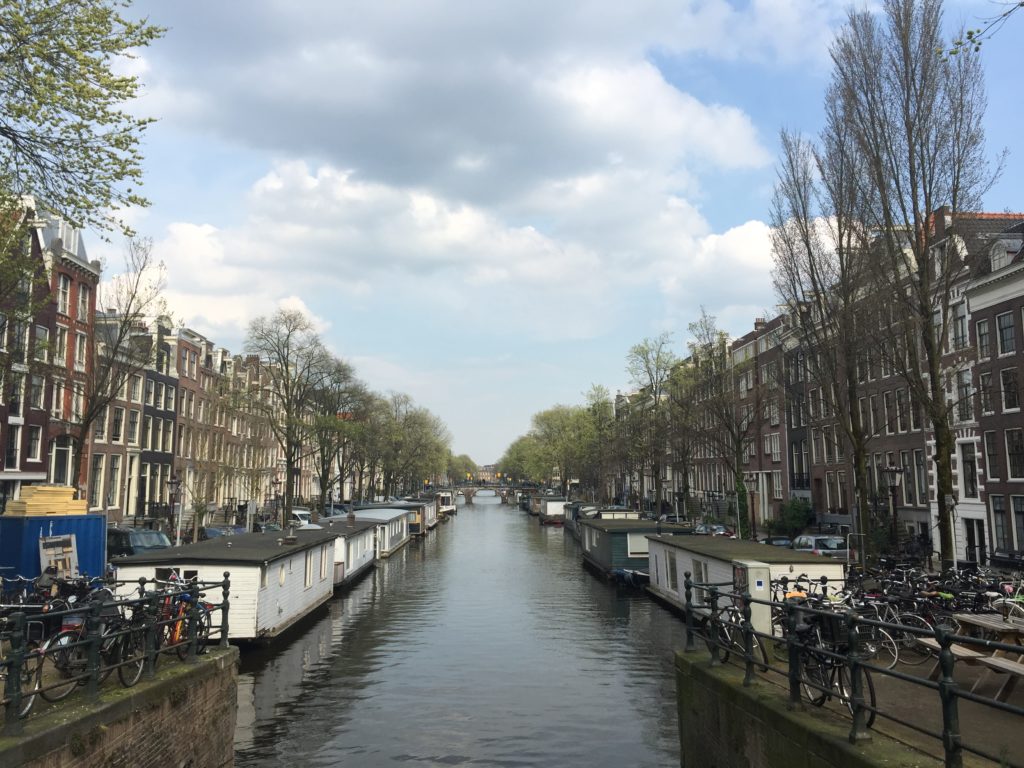 Tips for Amsterdam
Amsterdam is the city of canals and serene waterways. What better way to relax, than to take in the city's architectural glory from the water. I would recommend Pure Boats, whose cosy vessels offer a welcome change from the big tourist boats. They cater to small groups only, so you can have a much more intimate experience of riding the canals. Book their highlights of Amsterdam cruise (1 hour, includes a welcome drink) from as little as €23.50
Also, when in Amsterdam, you have to try herring, the Dutch version of sushi. Scattered across Amsterdam you will find numerous herring stands. My go to place is Vishuisje on Herengracht (For more about where to eat in Amsterdam, checkout my Cheap Eats Amsterdam guide.
6. Go on a short break from Poole to Guernsey for as little as £70 per person with Condor Ferries
Just 9 miles long and 6 miles wide, the island of Guernsey with its pristine beaches and relaxed lifestyle is a great choice for a day trip or a weekend short break – you can leave on the Condor Ferries service from Poole on a Friday or Saturday and then return on a Sunday or Monday. Return fares are as little as £70 per person. The crossing takes roughly 3 hours and has great views of Sandbanks and the cliffs when sailing out across the Channel
Tips for Guernsey
Soak up the beautiful white sands and crystal blue waters of Como Bay, get an insight into what life on the island was like under German occupation during World War II at the Occupation Museum (Adults £6, Children £3) and relax in the picture postcard setting of Beaucette Marina, framed by the stunning St Martin Cliffs and beautiful boats.
Checkout this excellent blog post by Condor Ferries for things to do in Guernsey.
7. Rail and Sail from London to Dublin
You can rail and sail to Dublin with Irish Ferries and Stena Line from any station in the UK. The Rail & Sail ticket starts from £34-£50 one way depending on where you are starting your journey from and takes you all the way to Dublin from your nearest train station. Take the train to Holyhead station and from there, you can catch a ferry to Dublin.
Tips for Dublin
All art galleries are free to enter, so immerse yourself in the national art collections. The National Gallery, IMMA and Hugh Lane are three that are worth highlighting. Poetry is the new rock and roll. If you want to experience a night with a difference, hop over to the Underground Beat (€Free night of music and poetry. The International Bar, Wicklow Street every Wednesday. 8PM to midnight) or the Circle Sessions (Monday night. €Free Doors open at 7pm. First act: 8pm) to listen to Dublin's most talented poets. I love Cornucopia (19/20 Wicklow Street Dublin, 2) for their whole food and vegetarian fare. Mains with salads are around €12. I highly recommend their burritos.
8. How about a trip to France?
Have you been to Calais? Another idea for an easy day trip is to visit Calais. DFDS, and P&O Ferries offer day return fares from just £45 ( and /). There are lots of restaurants in Calais, bars and brasseries, specialist French food and goods stores, a lovely sandy beach, monuments, churches, museums and galleries. Checkout this excellent guide for things to do in Calais.
Or alternatively, you can take a 3 day break in Northern France with Irish Ferries, P&O Ferries as well as DFDS offering services from the UK. Another great trip idea is to visit the city of William the Conqueror, Caen with Brittany Ferries service from Portsmouth to Caen. Caen is a lively university town with a fantastic market on Friday which takes over the city centre. Enjoy sample superb seafood at places like La Casiniere (10 rue aux Namps, 14000 Caen France) where you can enjoy 3-course menu for as little as €29. Located in the vicinity of the D-Day Landing beaches, Caen Memorial Museum is another essential place to visit. One of the best WW2 museums in France focusing on the Battle of Normandy and the tragic impact the war had on the city.
Tips for your trip to Northern France
Besides exploring the coast of Normandy in Caen, Cherbourg, Étretat, Honfleur and Mont St Michel, you can obviously visit Paris (here's my guides to Paris, including my 50 free things to do in Paris) and also consider nearby Rouen.
In terms of accommodation, consider booking a stay at a gîte, french equivalent of a bed and breakfast. Have a look here at the Gîtes de France website for more inspiration and ideas for your trip .
Also look at Bienvenue à la Ferme , a programme supported by the French government that allows travellers to stay at farms. This is also a great option for food lovers. You will be able to have a homemade meal with fresh ingredients from their own farms.
Another simple but important tip: When dining out in France, look out for great value set menus which, especially at lunchtime offer great savings over a la carte menus.
9. Sail to Isle of Arran from just £12 per person with Caledonian MacBrayne Ferries
They call Arran 'Scotland in miniature' and it really sums up the beauty of Scotland – castles, beautiful beaches, delicious cheeses, distilleries and mountains -it has it all. You can visit Arran from just £12 per person with Rail & Sail tickets from Glasgow or just £8.20 return from Ardrossan with Caledonian MacBrayne ferries.
Tips for Isle of Arran
Scale Goatfell, the largest mountain on Arran, go whisky tasting at Lochranza Distillery, visit Arran Aromatics for their heavenly scented soaps and shower gels, cheese tasting at the Isle of Arran Cheese shop next door (Smokey Garlic Cheddar and the Chilli flavoured cheddar is the stuff of dreams) and if you're passing through the village of Corrie, a visit to the Mara Fish Bar & Deli shop (Opening in Spring this year) for their range of seafood specialities like Loch Fyne Kippers or Goan Fish Curry.
Please note prices quoted are correct at blog publication, and are subject to availability.
Disclaimer: This article was produced in partnership with Discover Ferries ( www.discoverferries.com) a ferry industry body, that represents 13 ferry operators in the UK, Ireland and the British islands. All opinions expressed here, good and bad, are entirely my own. Thanks for reading and your support.