I arrived in Ljubljana on the hottest day of the summer so far in Slovenia.
It had been roasting on the 9 hour train journey from Budapest to Ljubljana.
The journey was scenic but with no air conditioning, it felt like my body was cooking in a steamy sweat pit so you can imagine, by the time I reached Hostel Celica, I was pretty worn out.
Luckily the hostel is just a 5 minute walk from the train station and easy to find.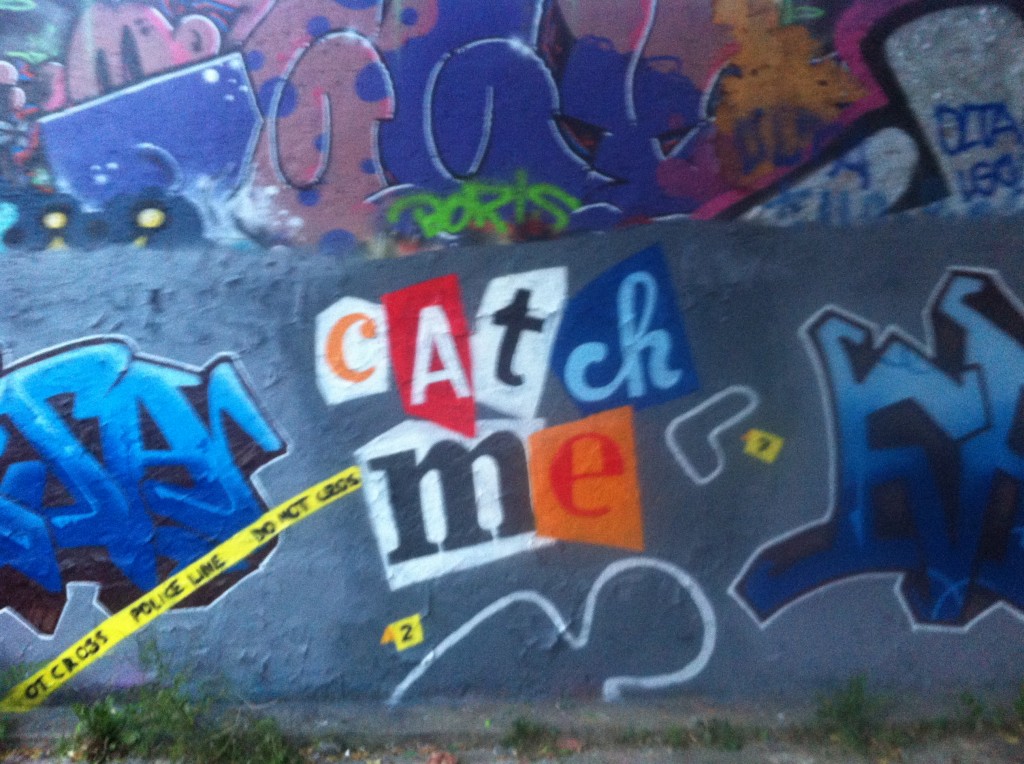 It's located in the heart of the city's alternative arts scene.
With a clutch of live music bars and clubs around the hostel, there is quite a buzz and never a dull moment here.
I walk into to receive a pleasant reception and explanation of the hostel's facilities and then given my bedding ( included in the price) and keys to my cell.
Yes that's my room- Prison Cell no 107.
It's quite a radical departure from all the other hostels I've stayed in.
I open the door to my cell and hey presto is the barred metal door.
As it swings open and makes that too familiar ( massive fan of prison dramas and movies ) whining sound….it feels surreal- I'm in my own prison drama.
My immediate instinct when I shut the door behind me and dump my rucksack on the bed is to escape-find a ventilation pipe or drain, some way out and dig a tunnel under the bed with my ballpoint pen.
It is quite tight and clammy
Everything is neatly squeezed in, bunk bed on the bottom and top, reading light and a power point conveniently situated behind my pillow.
There's no air conditioning in the rooms.
Being a heritage building I'm told it's hard getting permission from local authorities to make changes to the buildings features.
Thankfully the staff are mega helpful and within a few minutes of informing them, a big huge stand fan appears.
Each of the cells have their room walls beautifully illustrated and designed by local artists to give them a unique feel and look.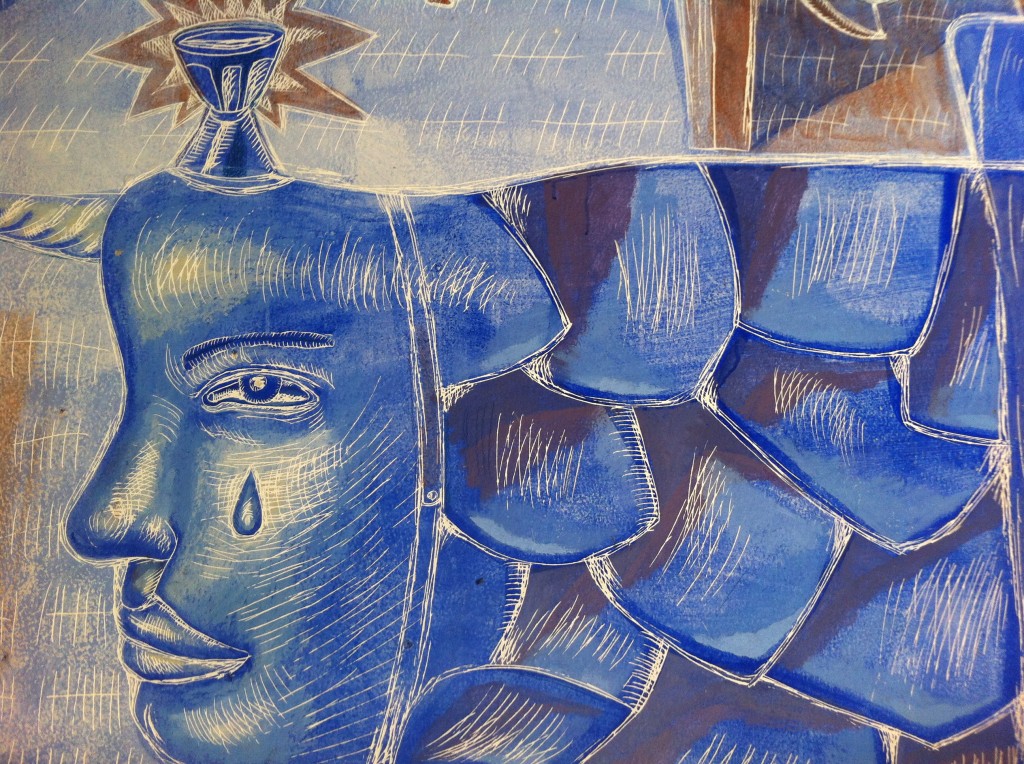 Unlike most of the hostels reviewed and included in the Luxury Hostels guide, Hostel Celica rooms are not ensuite.
There are a handful of toilets and showers located on each floor.
Given that this is a relatively small to medium sized hostel, thankfully they never get overcrowded.
So what does make Hostel Celica a Luxury Hostel?
Like all good hostels, Celica excels in looking after it's guests and offering a home away from home experience.
From the reception staff to the breakfast staff to even the cleaners-everyone has a smile on their face and very helpful.
The hostel also benefits from it's alternative ego as an arts and cultural centre.
Every evening there is some sort of event going on in the hostel's garden.
The garden-wow before I go any further, this is a beautiful garden.
Overgrown with huge tall trees, a nice spread of colourful tables and chairs under umbrella shades, it is an oasis of calm.
Towards the back of the garden there is a separate area which has hammocks and beanies to lounge in –perfect for grabbing a book and just relaxing.
At night, candlelit, the garden becomes the perfect meeting point for guests and also locals who flood into to see performances which guests are free to attend.
During the day, there is a steady trickle of locals coming in to drink coffee and meet friends in the hostel bar or to take advantage of Celica's excellent lunch specials- for as little as 6.50 euros you can enjoy a 3 course meal.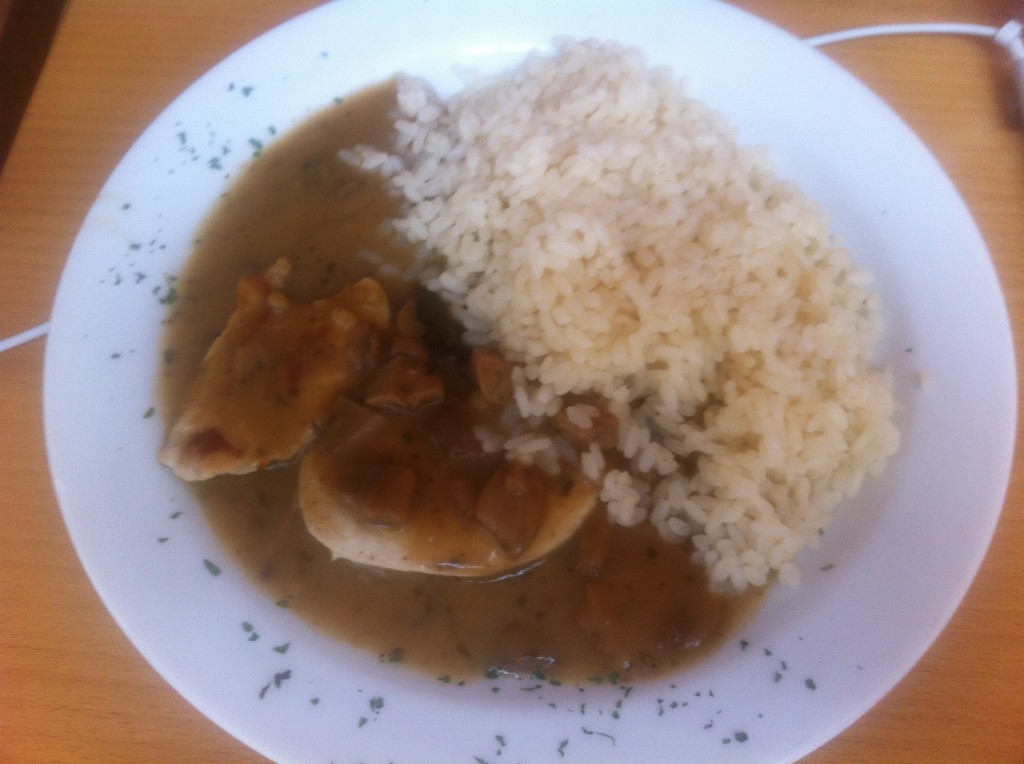 Starting with a delicious soup, followed by chicken curry and rice then followed by dessert- a nice slice of melon ( Fruit! In a hostel? Awesome no haha )
Simple but great meal. Like soul food, perfect for your body after days of hostelling ,eating street food and drinking beers.
At night, in the summer, the Hostel does an excellent barbeque for guests on certain days of the week.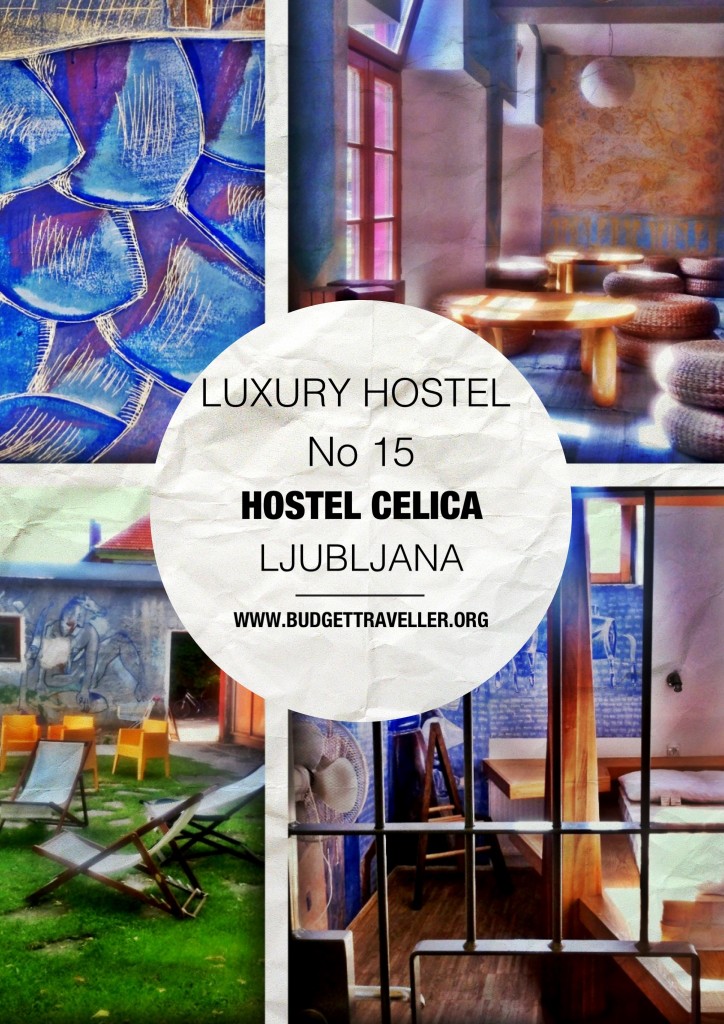 Hostel Celica feels like a meeting point between the world and the locals of Ljubljana.
It's great to be in a place which is such an intrinsic part of the community and it's history.
Everywhere you walk in Ljubljana , there are signs pointing to Hostel Celica.
It's a true local institution.
I did not feel like a tourist living there but as a guest of the city and it's people.
That for me is what makes staying in Hostel Celica, a luxury.
I've realised through the course of this trip that luxury is not just a concept that can be simply defined by a double room with ensuite facilities in a hostel.
Luxury is an experience.
In the era of mass tourism and globalization, where cities have been homogenised and there is less emphasis on character and individuality, it's rare to find experiences that provoke, inspire and move the human imagination.
From that perspective, Hostel Celica is a truly unique experience , situated in what is a stunning city.
Come and visit Celica and Ljubljana, before the hoards of tourists come.
Essentials
My private 2 bed room 'cell' room cost 60 euros a night, or if you're travelling in a group, you can choose a 4 bed dorm from 30 euros a night per person and these dorms are ensuite. For more details visit Travellerspoint website