So. 2016 is almost over. Crazy eh? The year just flew by.
As the nights get darker and colder, it's time to retreat to the comfort of our armchairs , grab the 2017 diary and start pencilling in next year's adventures.
For those of you who enjoyed my guide to Luxury Hostels across Europe, I thought it would be great to give you an update and shed some light on some new luxury hostels that have launched recently and news of a few new openings in 2017. So here are my 20 Luxury Hostels to checkout in 2017. If you know of any new luxury hostels opening soon, please comment below or tweet me @BudgetTraveller Thank you!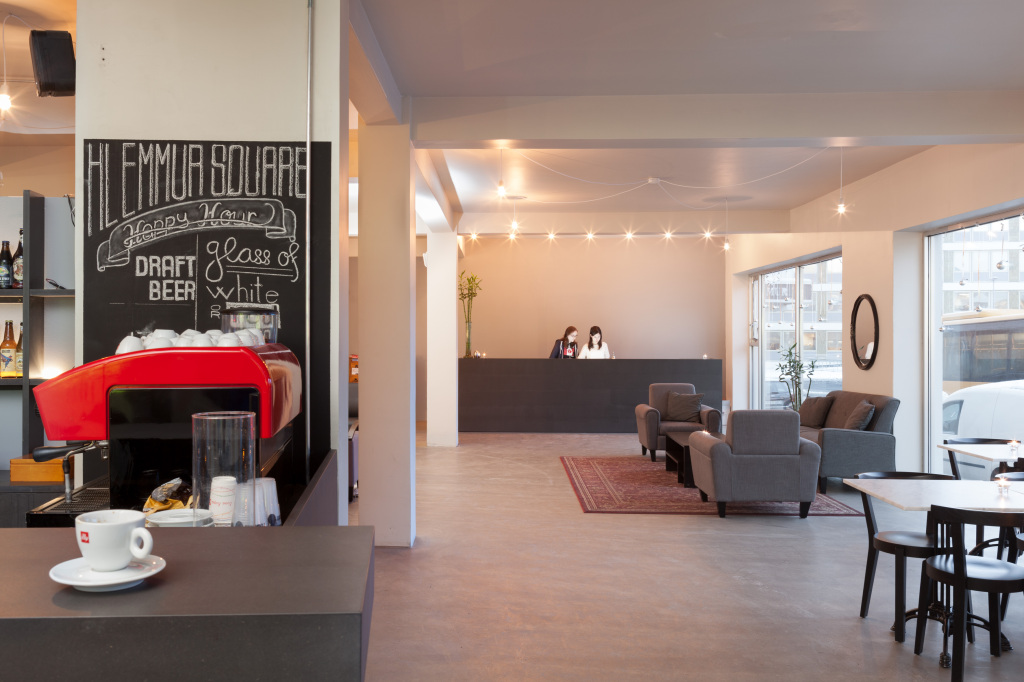 1. Hlemmur Square, Reykjavik
Reykjavik has seen a boom in luxury hostels with the likes of Kex and the Bus Hostel showing the way. New entrant on the scene this year is Hlemmur Square.
They opened last year in quite a rush but have been making gradual improvements to the place. Reviews so far have been nothing but incredible which is mainly due to their customer service. Hostel owners always try to go above and beyond to make all guests feel special.
The dorm rooms are not crammed with beds and have been put together in a way to allow people to socialize and actually relax inside the rooms.
Guests can relax and socialise with fellow guests in a lounge downstairs and a lounge upstairs, and a pair of kitchens.In 2015 they plan to make more improvement to their lounges, increasing the number as well as giving guests other opportunities to meet other travellers. Lounges will be equipped with board games, books and pool tables or foosball tables. They also plan on having some great fun presentations on a weekly basis about elves and surviving in Iceland and so on. Movie nights, live music every week and game nights too will be a feature of the hostel. Plus they are in the process of launching a restaurant, a fairly small bistro, fine cuisine that's affordable.
Dorms from £12, Doubles from £60 Book at http://www.hlemmursquare.com
2. Dream Hotel & Hostel, Tampere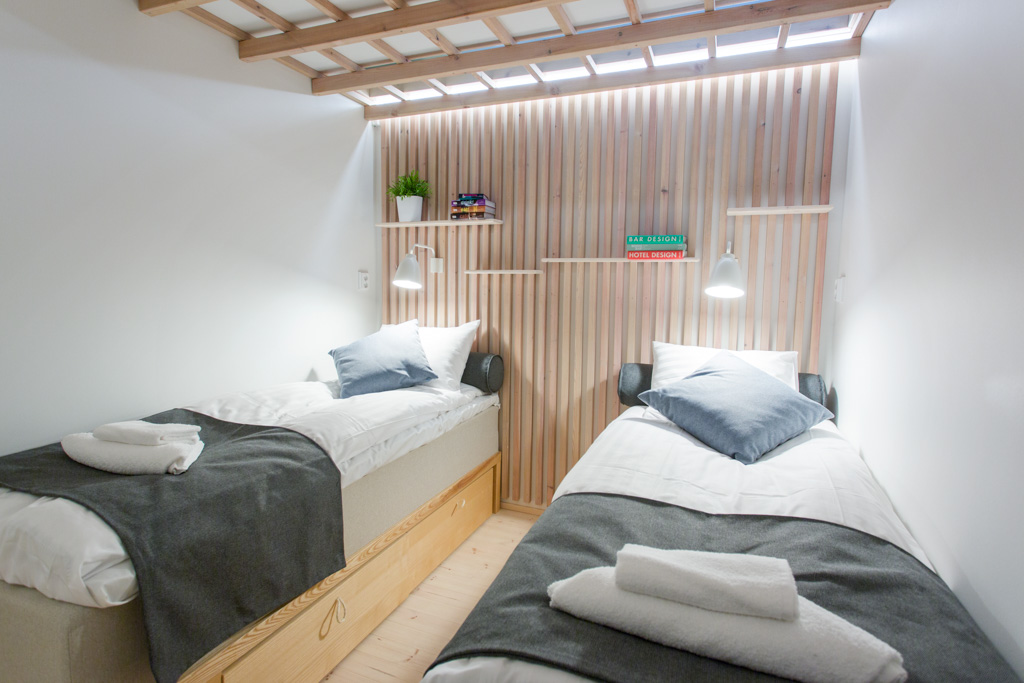 Dream is one of my favourite luxury hostels in Scandinavia and they've recently undergone a transformation with the addition of a new hotel wing to the hostel. The hotel is very minimalist: light, natural colours that could be labelled as "Scandinavian/Nordic design". The beds and the wall panels are made of Finnish light timberwood and the carpeting is actually made of twine. There is more privacy for people who don't want to stay in big dorms and a private toilet/shower in every room.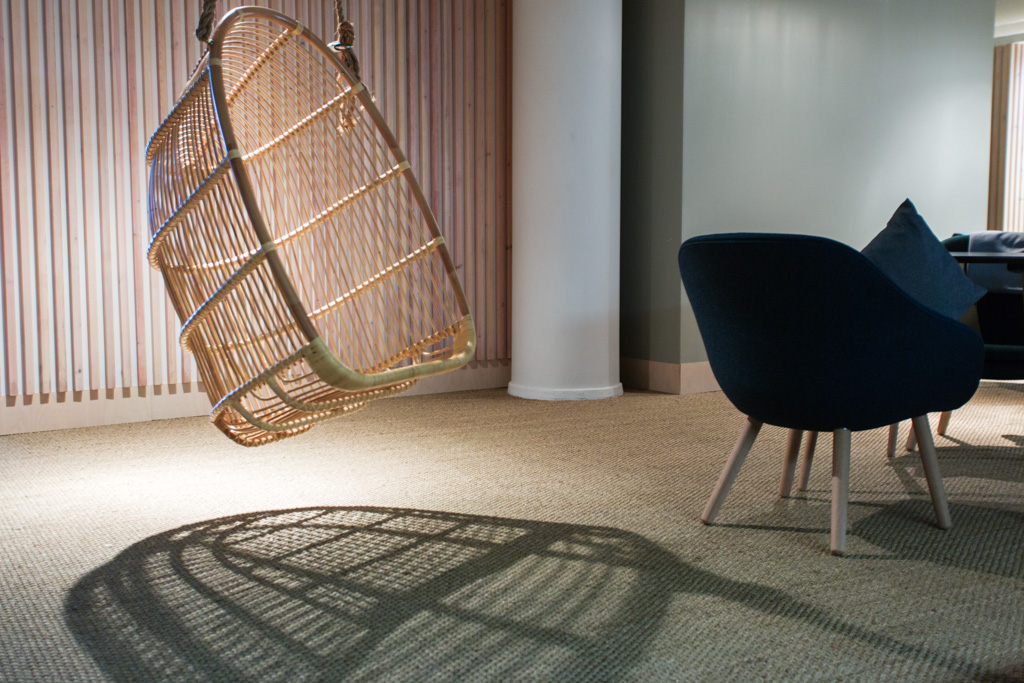 Small tables and elegant rattan swing chairs provide nice working spots in the hotel corridors and in every room there is a hostel-like small but constantly changing selection of travel guides/classic novels/ design books.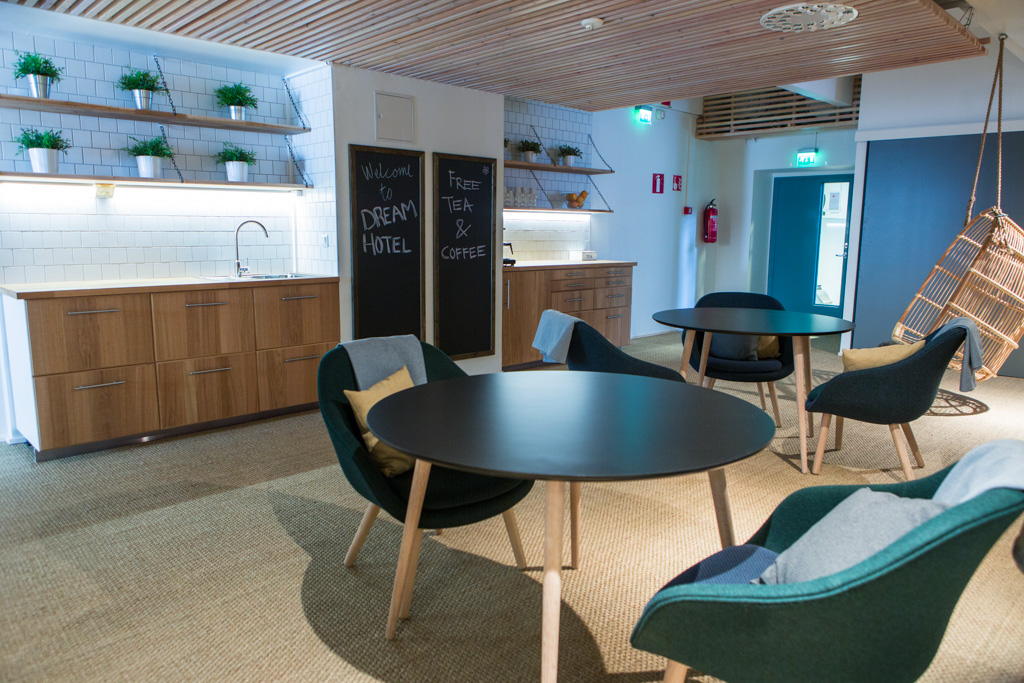 Guests can socialise in the hotel's small kitchen/common area where you can meet other guests plus have a look at travel and design magazines while sipping on their excellent coffee/organic tea. For my earlier review of the hostel section, click here.
Dorms from €19.80, Doubles/Twins from €62 http://www.dreamhostel.fi/en/home/
3. Kingkong hostel, Rotterdam
From a tattoo shop, illegal casino and a famous brothel to a very cool hostel that blends industrial design with 21st century contemporary art- say hello to the brand new KingKong Hostel in Rottedam that opened in January this year. It has a superb location in the beginning of Witte de Wittestraat which is in the heart of Rotterdam's social scene and all the city's best bars and restaurants are on your doorstep. The founder Ron Sterk is the man behind two of Rotterdam's most successful bars- the 'NRC' and 'de Witte Aap' (the White Monkey) which was declared 'Best Bar in the World'  by Lonely Planet in 2009. So he knows how to show his guests a good time.
The hostel has a chillout lobby and cafeteria/lemonade bar. There is also an excellent open space kitchen that guests can use that looks something out of Masterchef. Other highlights include the 'hangover basement' where they have a movie theatre where you can pick movies from Netflix and be served free popcorn. Plus if you're in the mood to kickstart the party, plug in their karaoke machine. The rooms vary from intimate, hotel style rooms which each tell a story about Rotterdam to the spacious loft dorm with 48 beds that resembles an old school gym. Very cool and definitely worth checking out.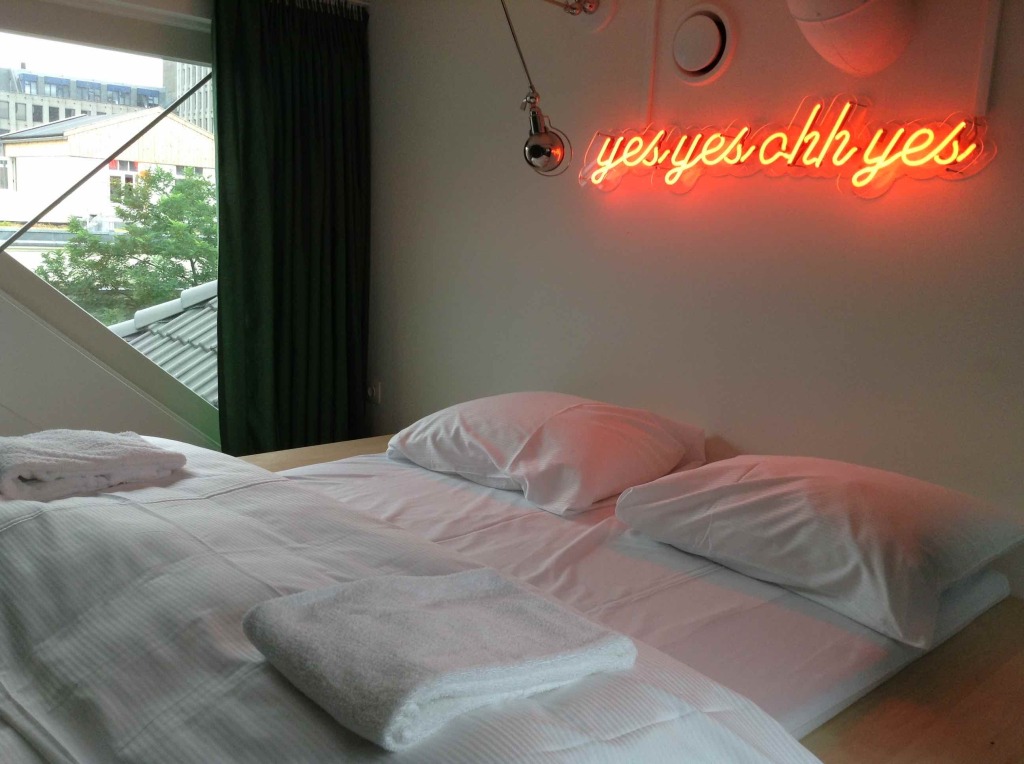 Dorms from £15, Doubles from £40 http://www.kingkonghostel.com
4. KingKool hostel, Hague
I was lucky enough to discover not one but two cool hostels on my trip to the Netherlands. Enroute to Rotterdam for the Rotterdam Unlimited Festival this year I got the chance to spend the night at the KingKool Hostel which is by no way related to the King Kong. The hostel is the dream and vision of one man- Jan de Koning who designed and built the hostel with his own hands recycling everything from old Bordeaux wine cases and creating tables out of them to creating a Japanese style capsule room using old shipping containers and piling them on top of each other to create triple bunk beds.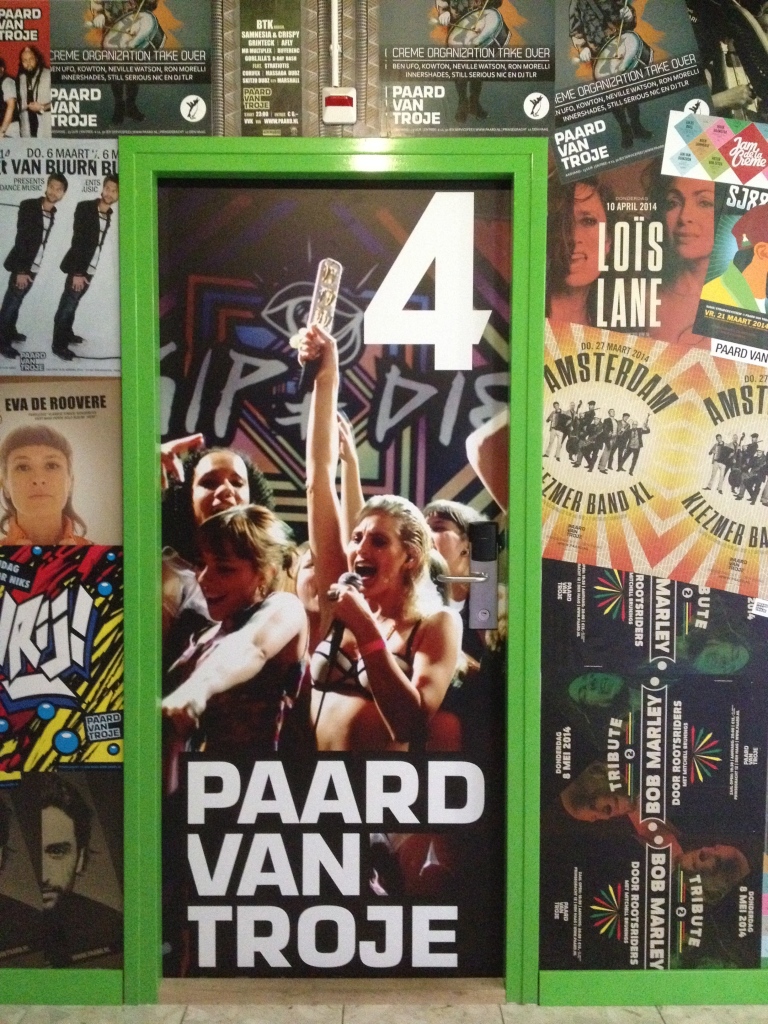 Besides being extremely creative in designing the hostel he has a quirky sense of humour which is evident when you walk into the 'Bunny-room' , fully covered with posters of naked Playmates or the 'Paard van Troje-room', a tribute to the Hague's iconic music venue. If you fancy sleeping in a camper van in the middle of the Hague then for just €75, you can have the whole 'Urban camper-room' to yourself which houses a full size bright green camper van. KingKool is very cool but I will let you be the judge for it so do go and pay Jan a visit if you're passing through Netherlands next year.
Dorms from £14, Doubles from £60. http://www.kingkool.nl
5. Miss Sophie's ,Prague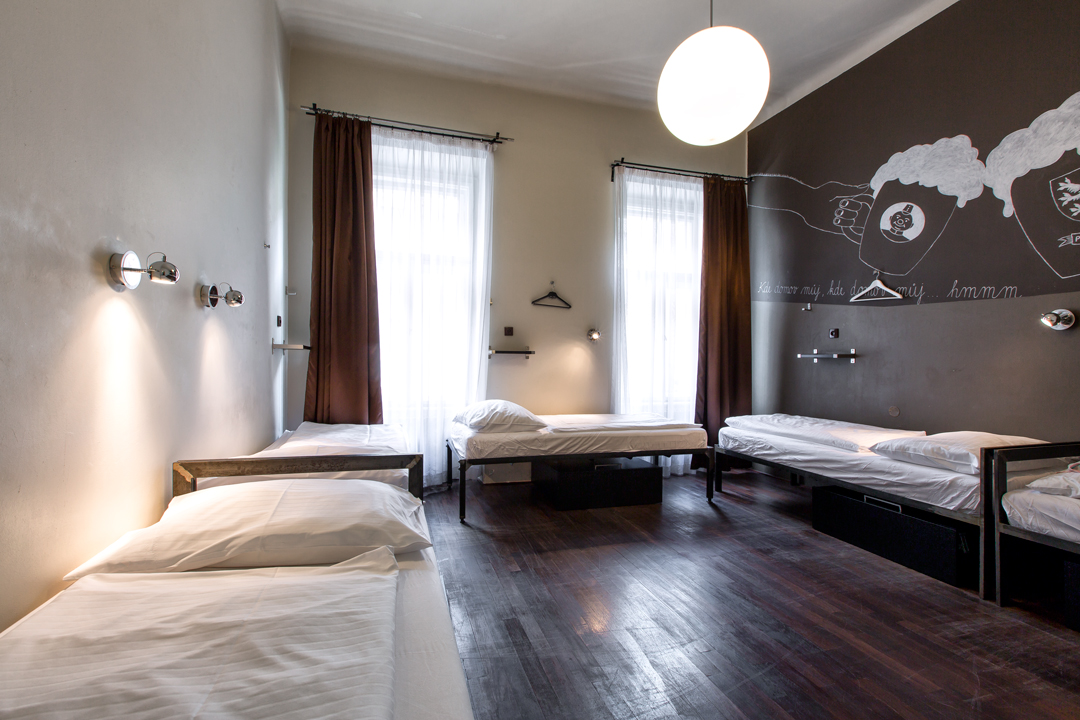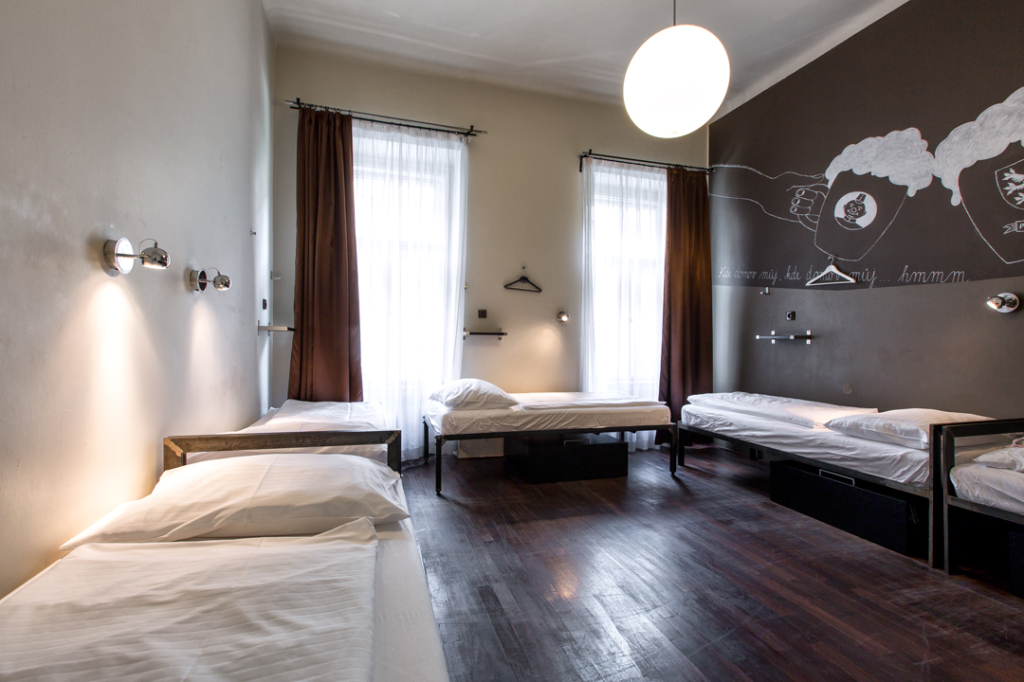 One of the first design hostels to pop up back in 2004, Miss Sophie's in Prague is definitely a hostel to checkout in 2015. The hostel is receiving a makeover and in addition to its artsy apartments and designer dorms, the hostel is in the process of launching a cool bar and restaurant onsite to give the place a more social twist. The hostel has a superb location in the heart of Prague's New Town (Nové Město) and is a15 minute walk from Wenceslas Square. My highlights of the hostel is their breakfast. The hostel chef ( she's lovely! I can't remember her name dammit ) offers you a hot cooked breakfast- whether you like eggs scrambled, an omelette or benedict, she will cook this to your desire. Plus you have a choice of cereals, pancakes, fruit, muffins, toast, fresh bread rolls, orange or apple juice plus freshly brewed coffee or tea-this is the mother of all hostel breakfasts. Since space at the breakfast table is limited, you have to prebook a slot. Other standout features include their amazing rain showers, again probably one of the most powerful and best showers I've had in a hostel.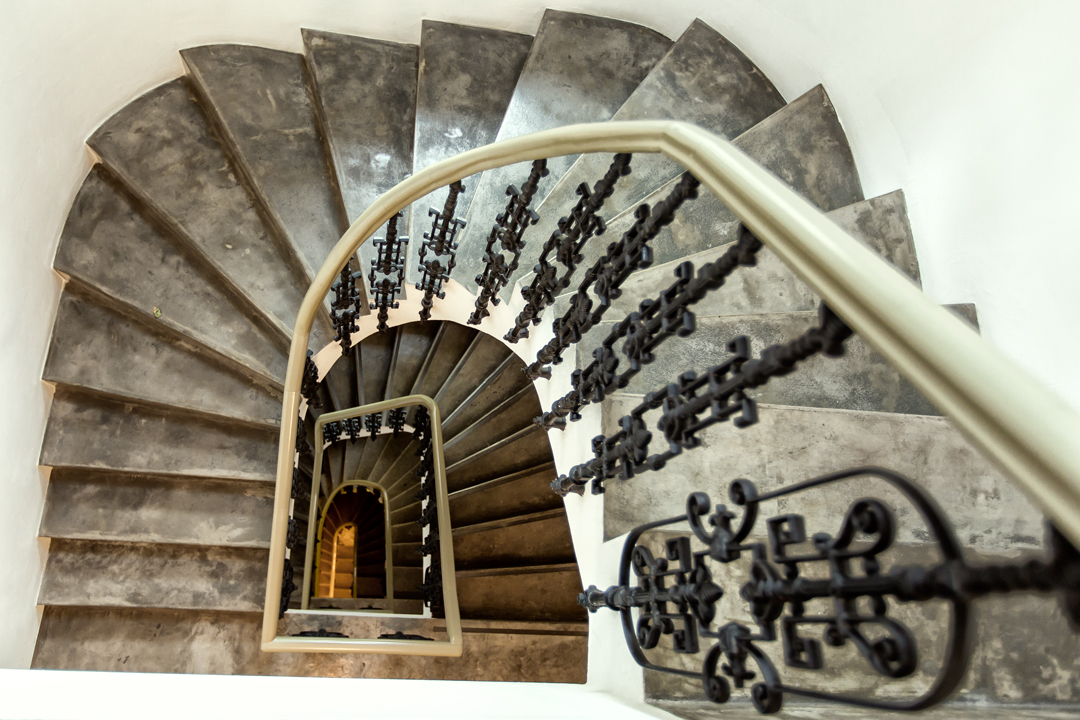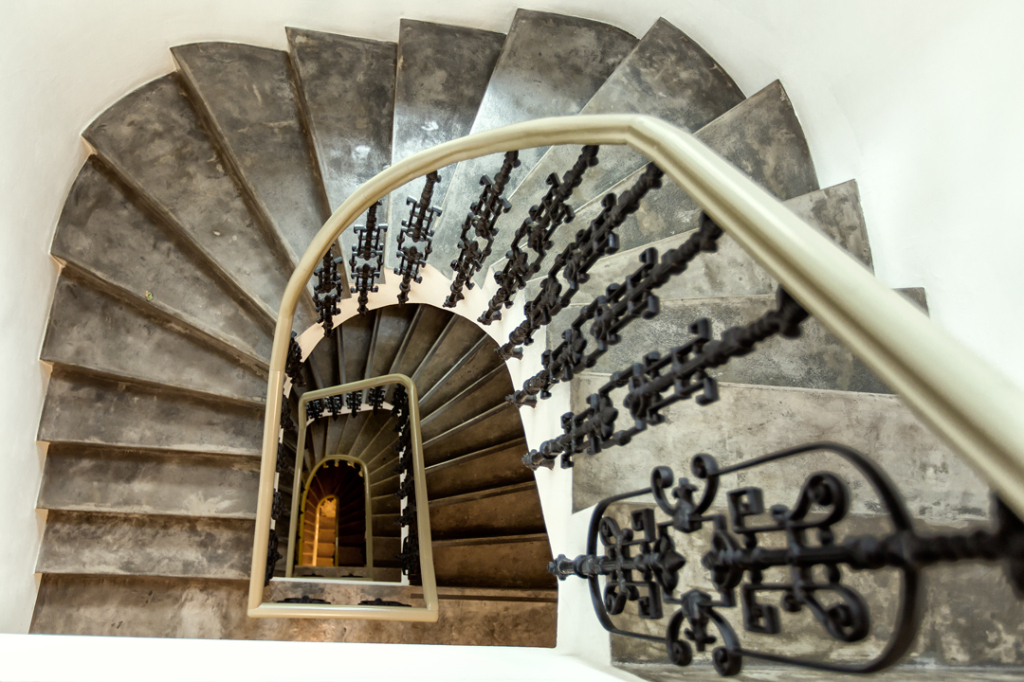 Tip: Use the promotion code 'Kash' to get 15% off all bookings made directly with the hostel.
Dorms from £8, Doubles and Apartments (sleeps 2) start from £50 Book http://www.miss-sophies.com
6. Mosaic House Hostel & Hostel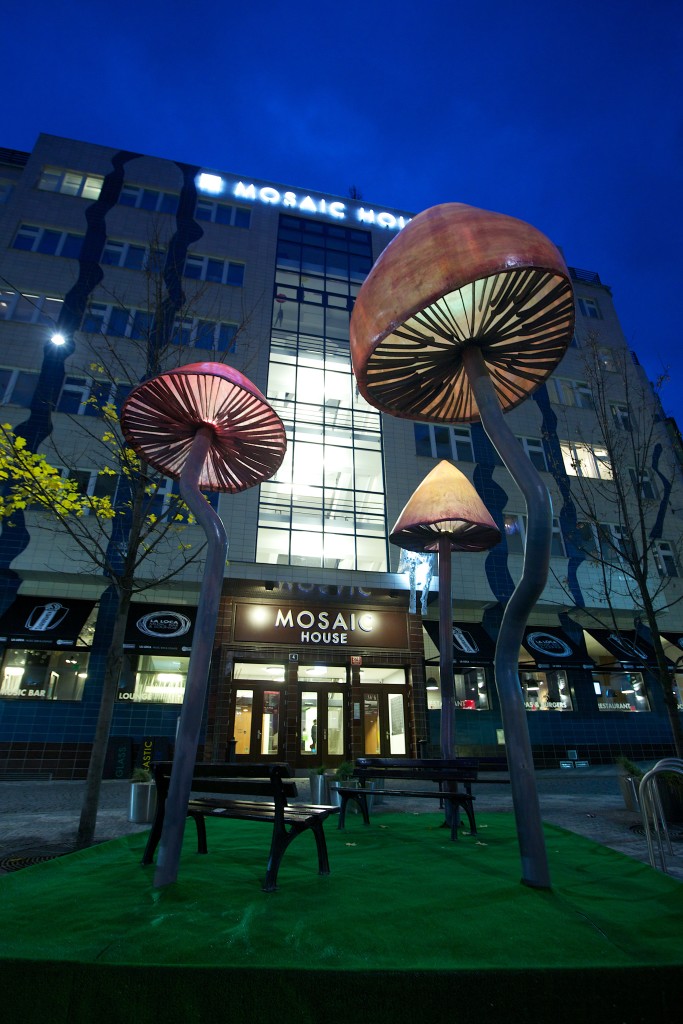 Another hostel to checkout in Prague is the newly refurbished Mosaic House Hostel. Under new ownership since the beginning of this year, the hostel has rebranded as a design and music hostel. All the 55 shared and 41 private rooms at Mosaic House have private bathrooms including shower or bathtub plus rain-dance shower. The superior rooms and apartments along the top floor feature spacious walk-out terraces with spectacular views of the city. The La Loca Music Bar is a destination in its own right with live music and entertainment every night -from tango nights and Karaoke to hosting upcoming and established acts.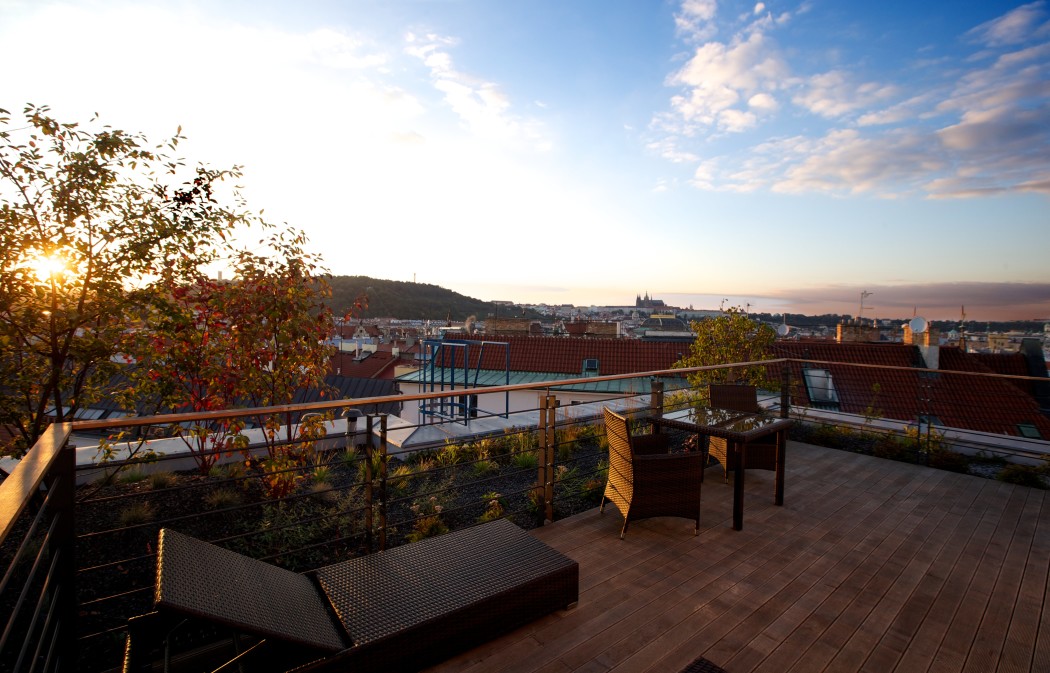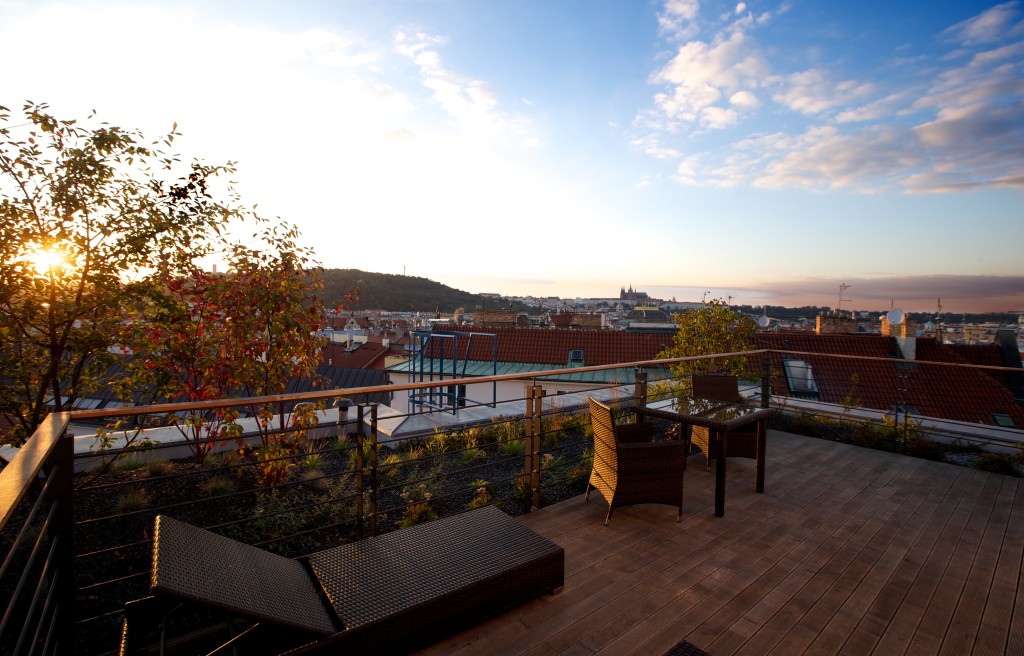 From just across the road of the hostel they've renovated a beautiful art nouveau building where on the ground floor they've opened a mini hostel called Mingle which has a bunch of cool 4-6 bed dorms ( beds with private lights, plug points and a storage space for iPads/phones/keys) and beautiful shared kitchen space ( bottom left corner) On the floors above they have private apartments which are perfect if you are visiting with family or friends. Prices for the apartments start from €120 mark while beds in Hostel Mingle start from €10-€15 mark depending on the season. Plus guests have access to the Mosaic House and the La Loca Music Lounge. 
Book at http://www.mosaichouse.com/en 
7. Ecomama, Amsterdam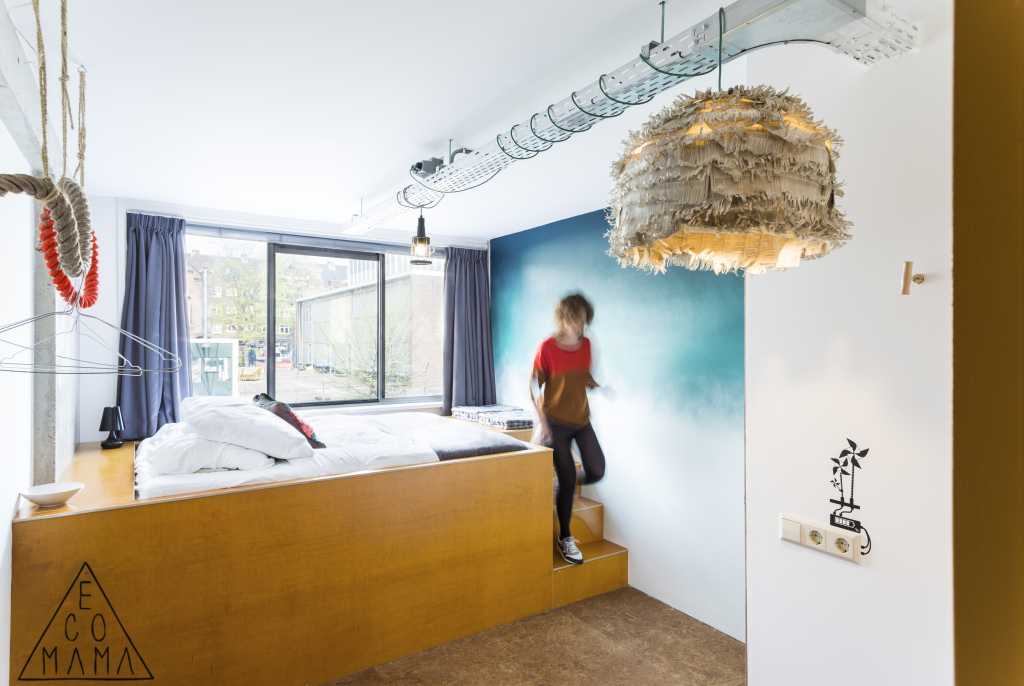 Ecomama is a green and luxurious update to its sister hostel in Amsterdam, Cocomama. Similar to Cocomama, Ecomama places a big emphasis on the social aspect and has a large communal space, a big kitchen and a real teepee tent where guests can meet and interact. It has 7 different types of rooms tailored to a wide variety of people, from the El Cheapo room for those on a shoestring, to a Double Deluxe for a romantic night for two. The hostel has impressive green credentials- from a water saving system, green roof to a beautiful range of recycled design furniture.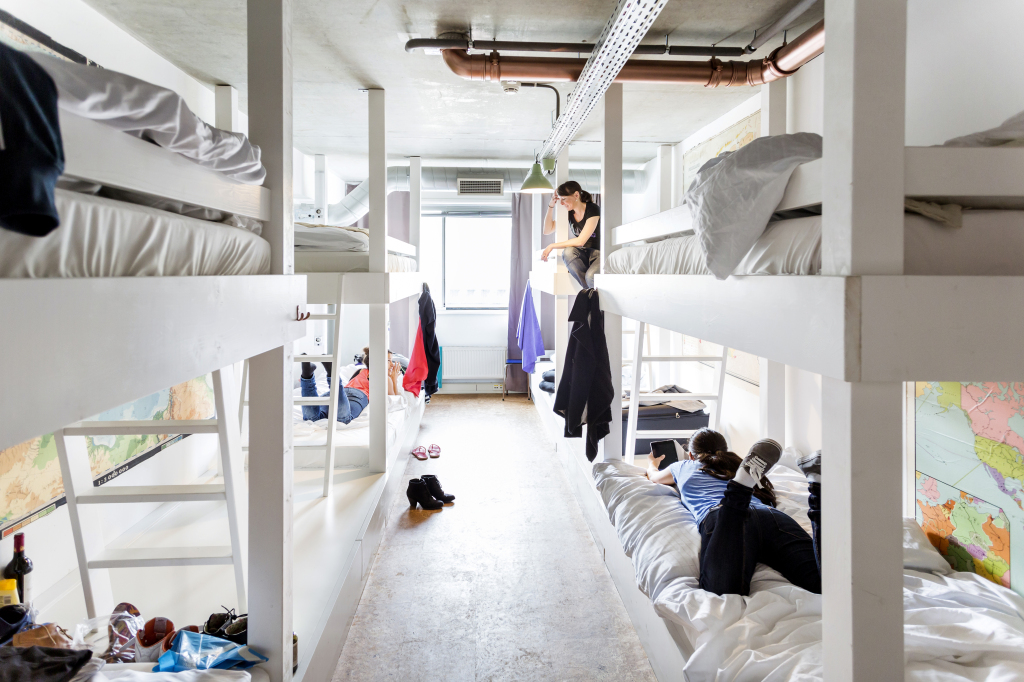 The icing on the cake? Ecomama donates €1 for every night that you sleep at the hotel to NGOs and good causes she supports, such as Niños de Guatemala which aims to improve society through education and entrepreneurship in Guatemala.
Dorms from £19, Doubles start from £66 Book http://www.ecomamahotel.com
8. The swish spa hostel: WellnessHostel 4000, Saas-Fe, Switzerland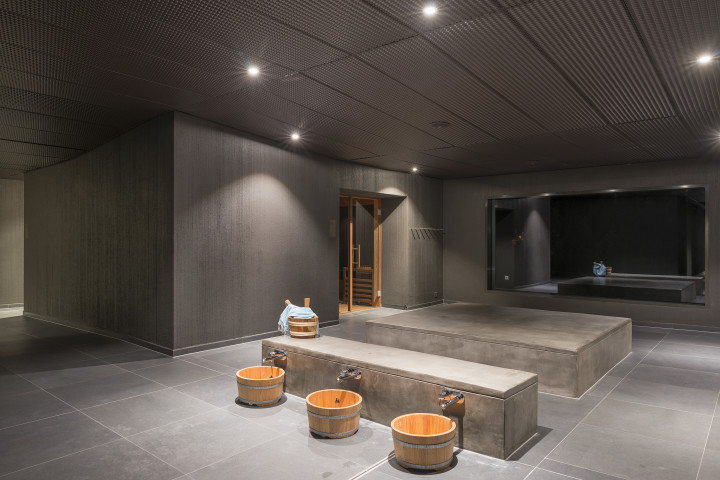 Hostels are diversifying. Hostelling International have just launched a Swiss spa hostel amidst the mountains in the glacier village of Saas-Fe. The exhaustive list of eco-friendly facilities in this hostel include saunas, whirlpools, massage showers, relaxation lounges, water slides and progressive training programs for athletes (pause for breath).
Top that off the hostel has an in-house restaurant and bistro where you can be served tapas, body-boosting smoothies, or even an aperitif with the Alps as your picture-perfect backdrop.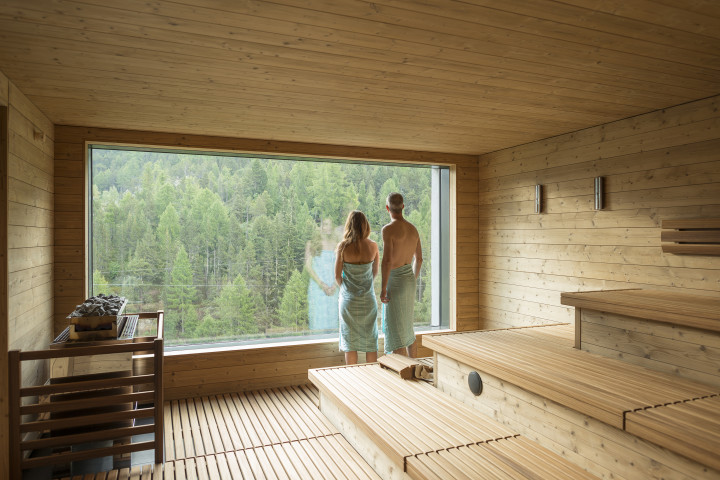 Dorms from €35, Doubles from €88 Book at https://www.hihostels.com/hostels/saas-fee-youth-hostel
9. HI iSanook Residence, Bangkok, Thailand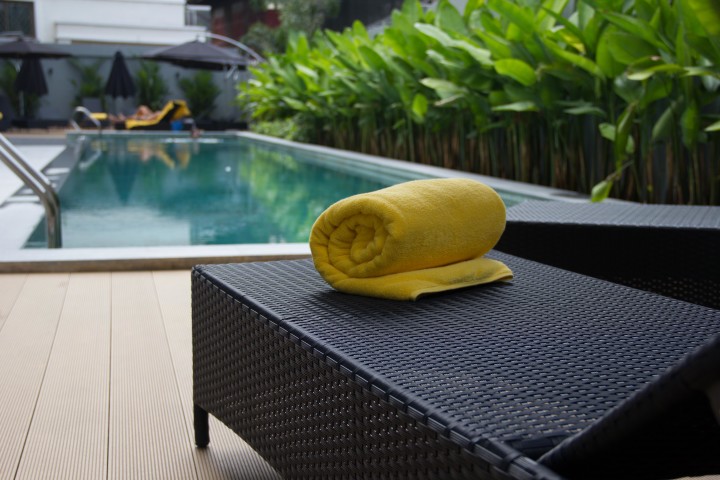 Bangkok is a busy, lively and infectious city, and iSanook provides the perfect complement. Guests can escape the hustle and bustle of the city in their rooftop cocktail bar, spacious sun terrace or in their pool and fitness centre.
Room options range from Deluxe Suite to Economy Studio depending on how your budget is holding up, but don't sweat; each air-conditioned room is fitted with a balcony, flat-screen cable TV, fridge and safe. If you don't fancy wandering into the abyss for that enticing Thai street food every day, the iSanook on-site restaurant can help you out with top notch Thai and Western cuisine, with Si Praya Pier, China Town and Siam Paragon shopping centre a short ride away.
Dorms from €10, Doubles from €32.50 https://www.hihostels.com/hostels/hi-isanook-residence-bangkok
10. Slo Living Hostel, Lyon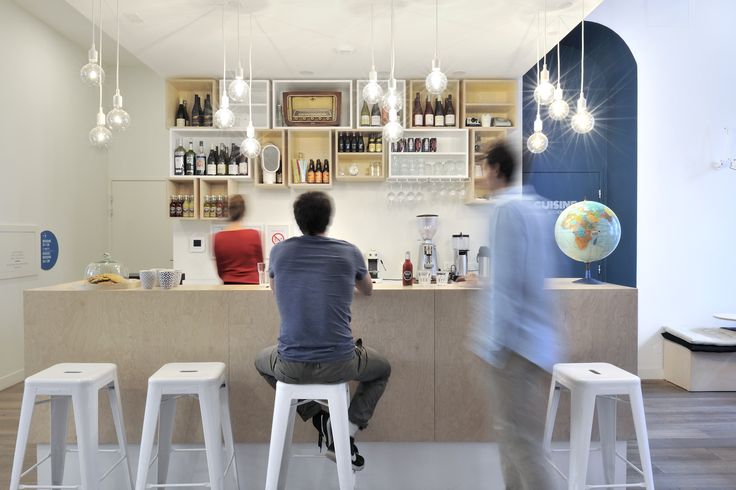 France sucks when it comes to finding decent hostels so I was v.v excited when my fellow blogger and good friend, Julien Routil in June 2014 opened Lyon's first ever luxury hostel- Slo Living Hostel. It is situated in the centre of city. It is a small but intimate hostel with comfortable dorms, very nice private rooms and a large patio to enjoy summer nights.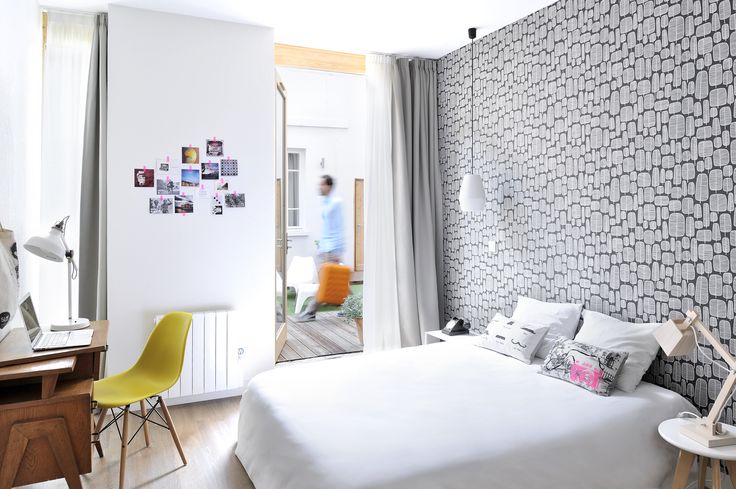 With a maximum capacity of 40 guests, this hostel wants to promote "slow travel" values : the staff organizes dinners with local products, and also events to create a convivial atmosphere between guests. The hostel also focuses on design and decoration, inspired by Scandinavian trends, that will hopefully creates a unique, comfortable and modern place to stay in Lyon.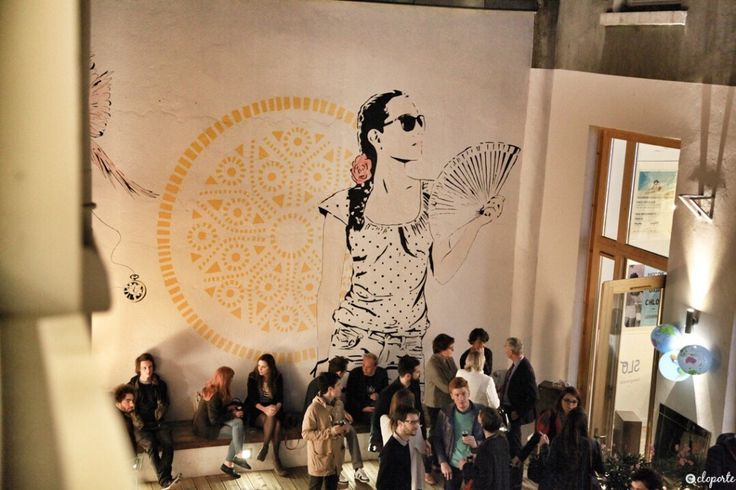 Dorms from €25, Doubles from €75. Book via their website to get a free glass of selected win with tapas at their bar.
Book at http://slo-hostel.com
11. YHA Brighton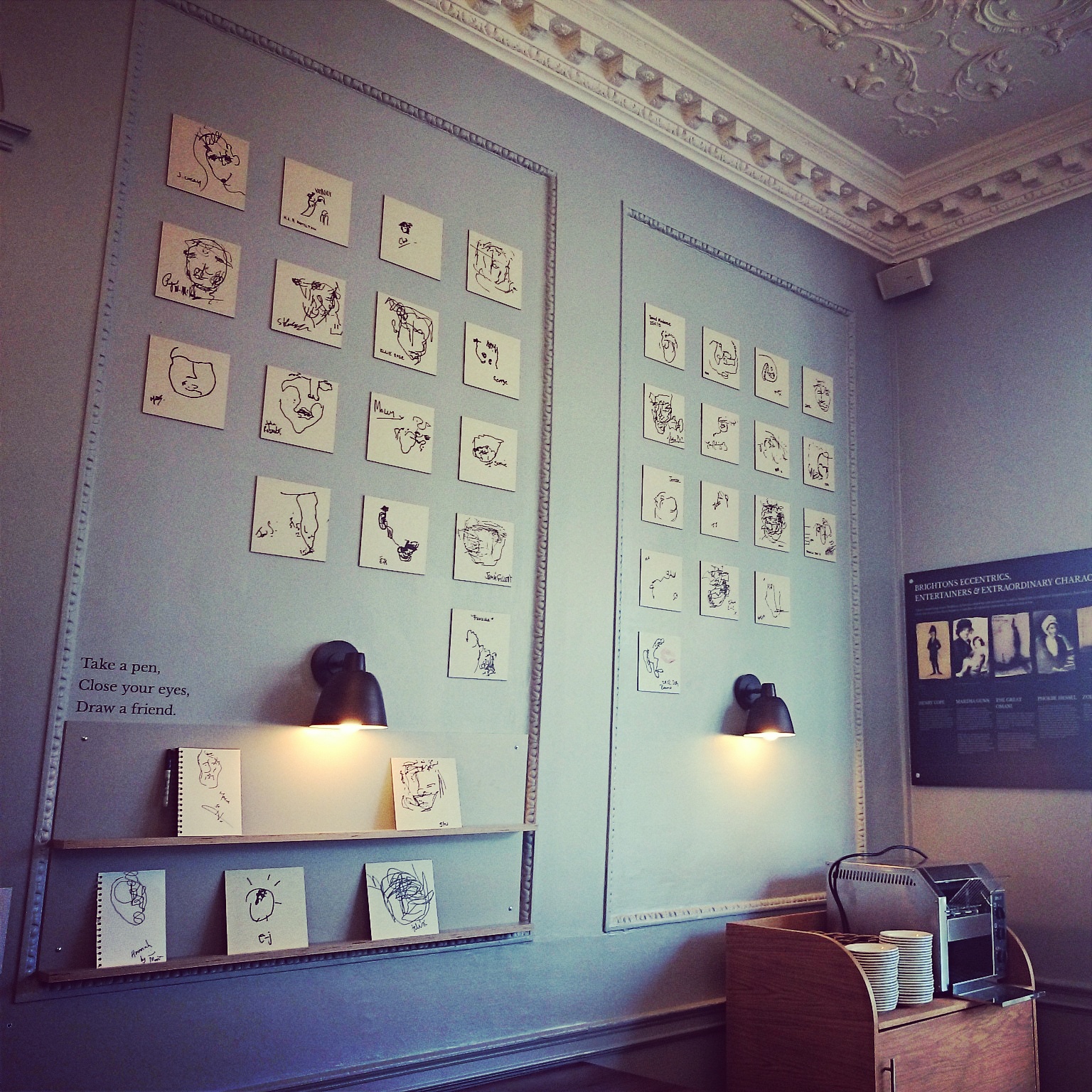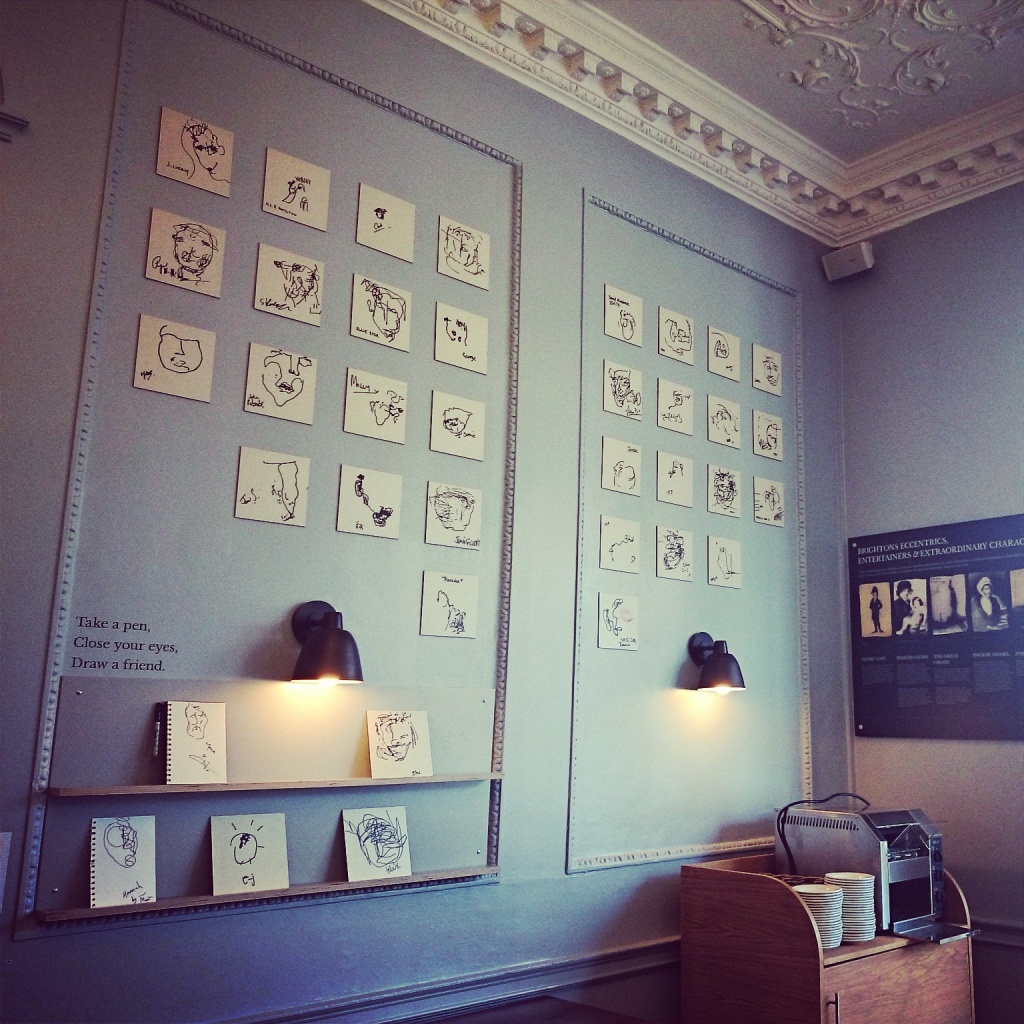 Launching this week, the kitsch bohemian YHA Brighton, boasts a fantastic location, just a stone's throw from the attractions of Brighton Pier and famously cool shopping district The Lanes. Ideal for solo travellers and backpackers, all 51 of YHA Brighton's bedrooms are en-suite, ideal for convenience, and the Youth Hostel has 18 double bedrooms  for those looking for more privacy. Major departure from most hostel, YHA Brighton is also offering premium rooms where you can expect king-sized bedrooms with a beautiful sea view and a roll top bath.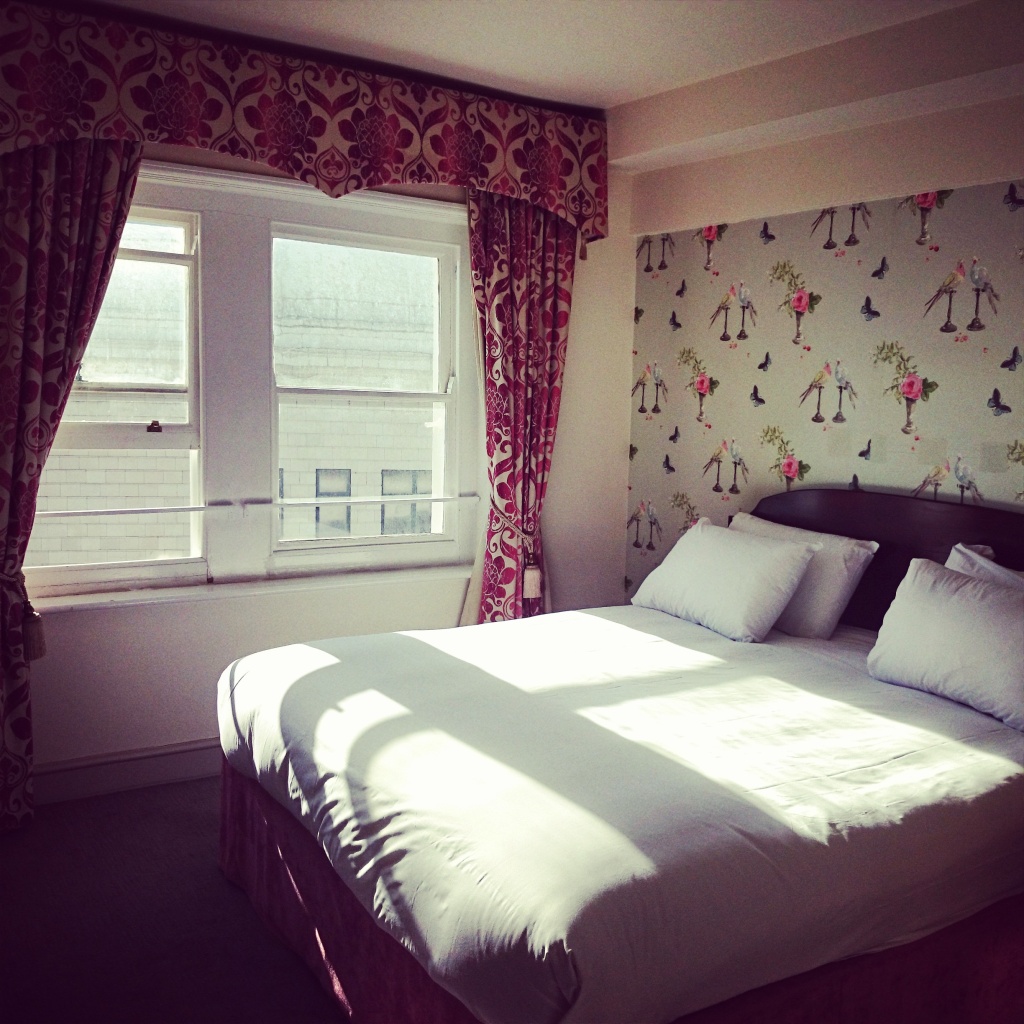 Premium rooms include beds instead of bunks, TV, hairdryer, room safe, soap, towels, two pillows per person, storage space, dressing table and chair. YHA have refubished upto 20 of their properties with fantastic results so if you are planning a trip to England do check out these hostels. I visited and reviewed some of them earlier on a roadtrip across England.
Dorms from £14.50, Doubles from £25. Book at http://www.yha.org.uk/hostel/brighton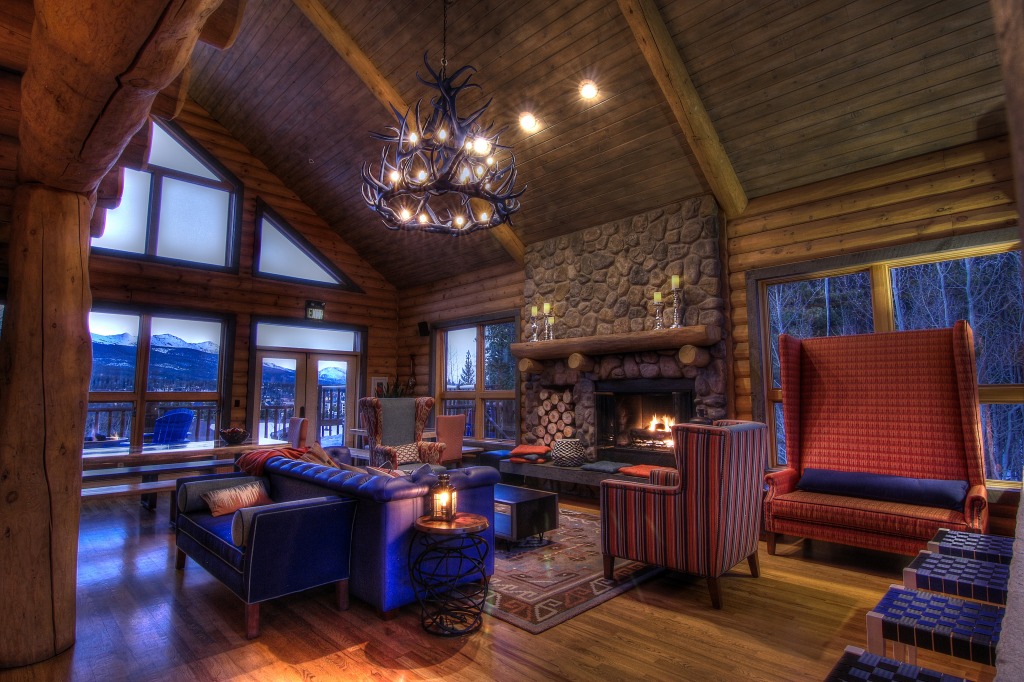 12. The Bivvi Hostel, Breckenridge, Colorado
Like the Loft Mountain Hostel in Bourg St Maurice, The Bivvi in Breckenridge, Colorado is another luxury hostel aimed at the outdoor enthusiast.
Six of their ten rooms are classic hotel rooms, while the other four are designed as a contemporary hostel. Resembling more of a bed on a high-end sleeper train, the cozy bunk beds are custom-made from Norwegian Pine and provide each guest with a personal reading lantern and privacy curtain. With a private bathroom featuring organic soaps and a mountain-view balcony, this is a hostel with a difference.
Guests can share tales of their adventures and new experiences in the hostel's hot tub and around their fire pit. The Bivvi is a collaboration of cultures and local artists alike. A Denver wood worker crafted their tables out of Colorado Pine Beetle kill and a Breck ski patroller and metal smith fabricated the steel accents. The Bivvi is inspired by the world, built by Americans but completely Colorado.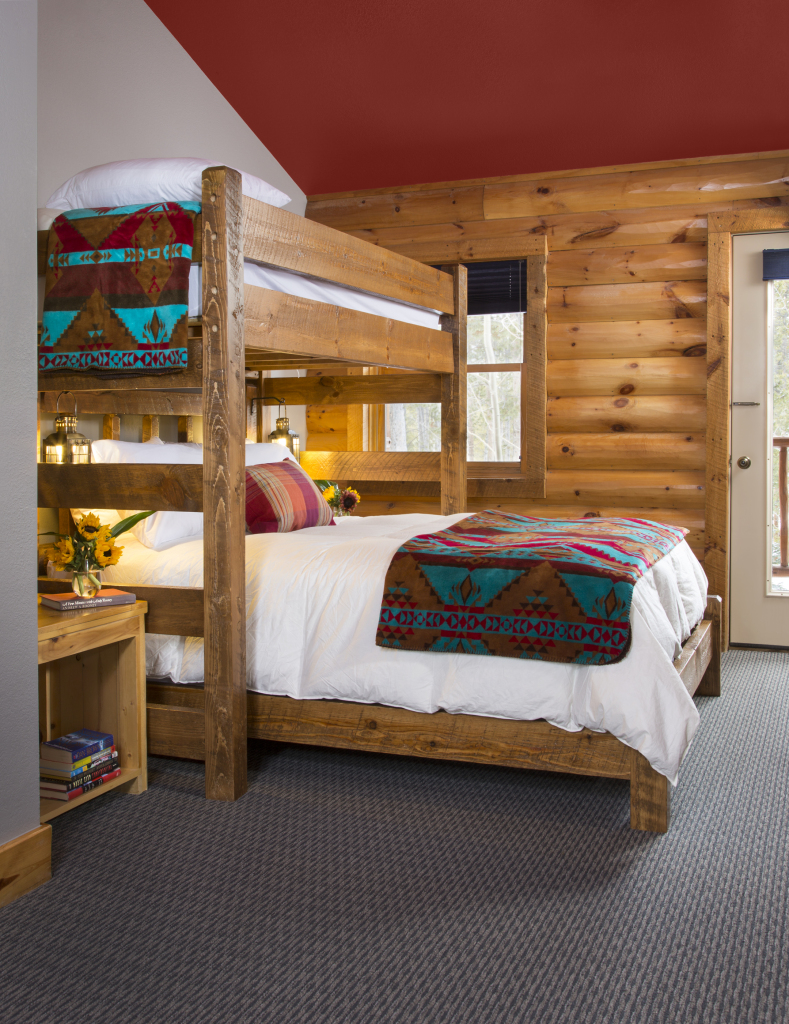 Dorms from £22, Privates from £80 Book at http://www.thebivvi.com
13. Franz Ferdinand Hostel, Sarajevo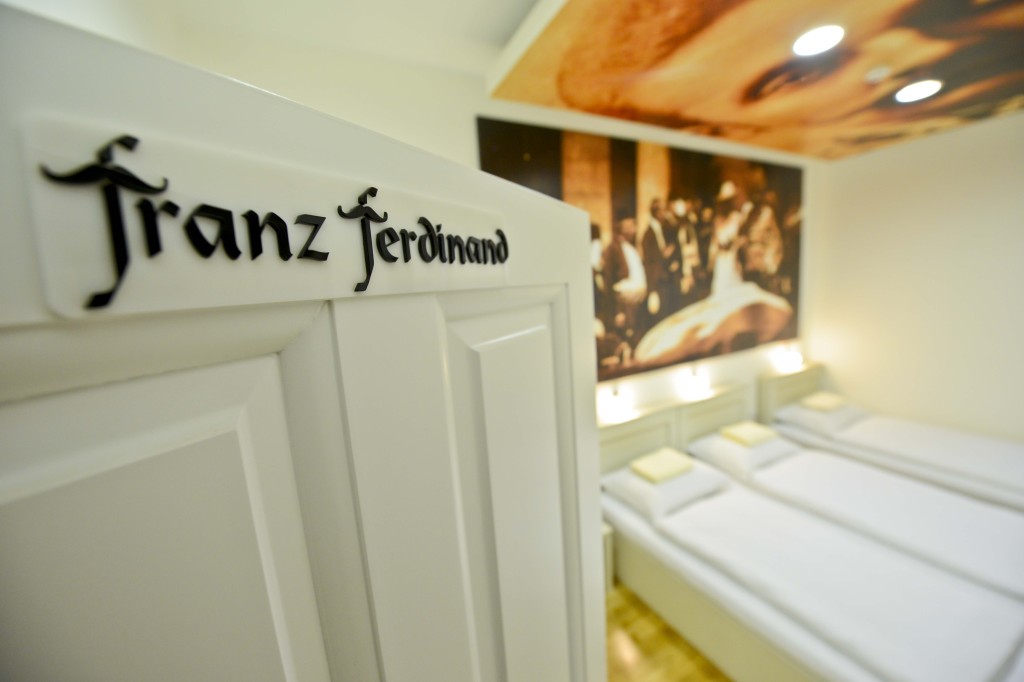 From Spa Hostels to Museum Hostels. The owners of Franz Ferdinand created a unique hostel ( involving young designers and architects from Bosnia ) that tells the story of Archduke Franz Ferdinand whose assassination put Sarajevo on the world map for the very first time. People love to stay here just to learn the history of the archduke.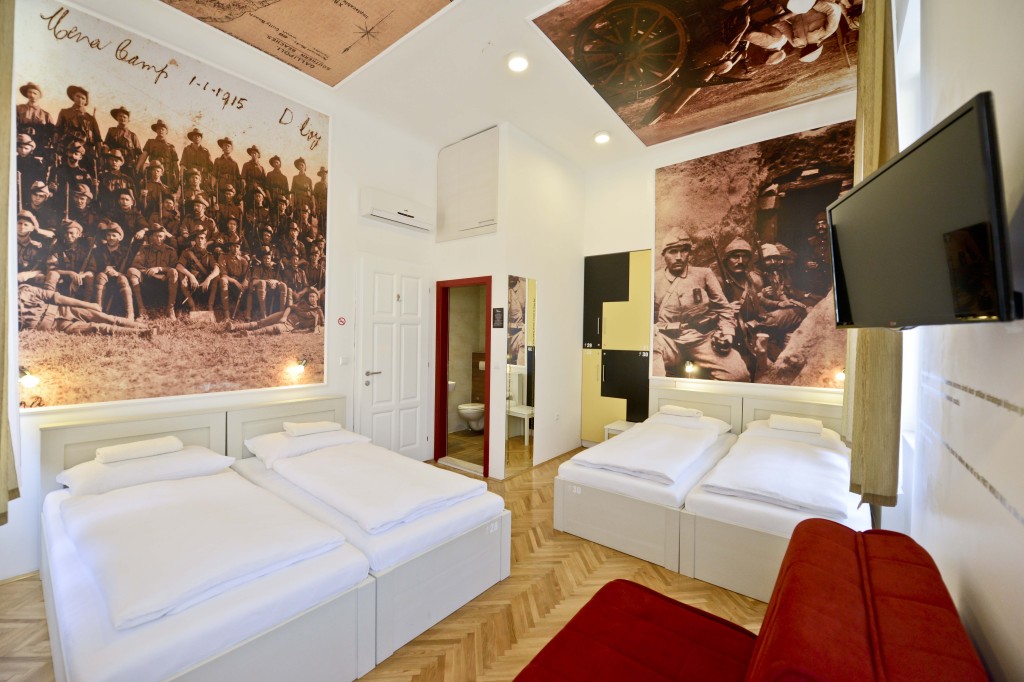 All rooms, privates or dorms have been named after people that participated in the assasination plus the walls of reach room have some interesting facts and trivia. Beside the history and unique comfortable rooms hostel offers guests theme nights, pub crawls and sightseeing tours. Staff are friendly and keen to promote their city and share its beauty with their guests.
Dorms from €9.90, Doubles from €32. Book at http://franzferdinandhostel.com
Hostels launching in 2015
14. Clink Hostels, Amsterdam
After the success of its two backpacker hostels in London, Clink Hostels are opening their first hostel outside the UK in Amsterdam Noord in Spring 2015. This is going to be a great location – on the other side of the River IJ, Amsterdam Noord spacious and green where you can find picturesque country villages and stylish restaurants on the water. Here for the first time, are some of the initial designs of the hostel to give you an idea of what it will look like. If that isn't enough to whet your appetite, check out this video.
15. Generator Amsterdam
Also opening in Amsterdam will be a new Generator hostel right next to Oosterpark, where they plan to accommodate 566 guests with a luxury apartment to boot.
The property will have 168 en-suite twin and quad rooms with views of the park Guests ccan expect high ceilings, stylised architecture and locally inspired interiors. They will be adding two extra floors with glass walls just like Barcelona, plus kitting out one with a luxury apartment for 6 people. The ground floor will include a lobby with glass fronted elevators, a raised café with a terrace and outdoor seating area overlooking the park. There are plans for a chill out lounge and bar which will sit in the former lecture hall, while the old library will become an intimate relaxation area doubling as a private meeting room. The basement will be fitted with a spacious dining space and a secret bar tucked away in the original boiler room.  Like the café and ground floor bar, the intimate speakeasy will be open to both our guests and locals. No firm dates for the launch of this hostel but should open late 2015.
16. Generator Paris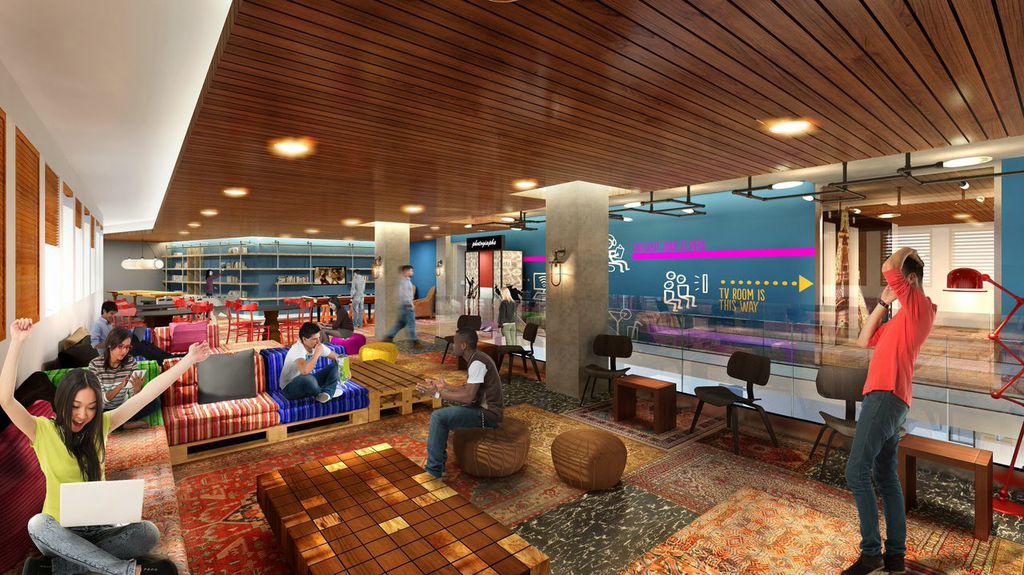 This is a biggie. Paris has always been to be frank a shithole when it comes to finding decent value and good quality hostels so am really excited about the launch of
BUDGETRAVELLER RECOMMENDS!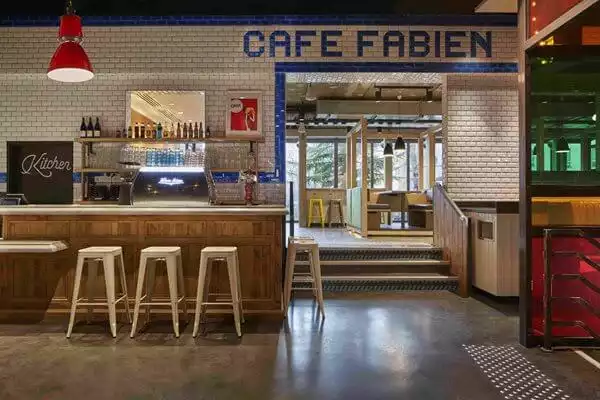 Generator Paris
The stylish social spaces of Generator Paris are designed to meet all your travelling needs whether you want to relax in the café or enjoy a few cocktails during the weekly events program in the bar. Enjoy affordable luxury in one of their Premium rooms with a private terrace or choose a Shared Room, Quad or Private En-suite. City experts in their onsite travel shop will help you to find the hidden gems of Paris.
Book now
We earn a commission if you click this link and make a purchase at no additional cost to you.
. Located in the emerging district of the 10
th
Arrondissement, a one-time derelict office block is currently being transformed into a chic array of private terrace wielding private rooms and stylish rooms to share. The hostel will be just a 15 minute walk from Gare Du Nord. Guests will be able to take a stroll through Buttes-Chaumont park and mix with the locals, wander from art galleries to vintage shops or relax in a café by Canal St-Martin.
17. Generator Rome
Like Paris, Rome again has a dearth of good quality hostels, my favourite till date being the beautiful Beehive Hotel & Hostel by Rome Termini station. The building I am told has 7 floors of incredible architecture and dates back to the 1900's. A standout feature of this new hostel will be a huge roof terrace which will offer guests panoramic view of the city. The hostel will be located in the middle of the Esquilino area, where age old archways, local markets and the artists have set up residence. Stone's throw away is Vittorio Emanuele, a monumental sculpture with panoramic views of the city from the top. A 15 minute stroll will bring you the Colosseum. Opening date for this hostel should be middle of 2015.
18. Wombats City Hostel, London
Scheduled to open doors in December 2014, Wombats City Hostel London will be located in 7 Dock Street, five minutes' walk from the Tower Bridge, 10 minutes' walk from Liverpool Street. The hostel has a chequered history. In the Victorian age it used to be a hostel for sailors, who dropped into London from the nearby docks. The house served as an accommodation for sailors and seamen throughout a century and was known as the Red Ensign Club. Some of the Sailors often referred to it as "Alcatraz", because of its small cabin like, spartan rooms. It was also once upon home to the author Joseph Conrad. Great history.
The hostel will have a terrace in the yard, a big guest kitchen, huge hangout areas in the basement and lobby, a laundry,  a bar with an outdoor area. There will be 23 fully equipped Double rooms. Doubles and Dorms come with ensuite bathrooms and separate ensuite toilets, plus an extra washbasin, so people can brush their teeth, even though toilet and bathroom are occupied. Biggest dorm is a 10 bed, although most dorms are 6 bed dorms. Every bed will have its own reading light,  an uk power outlet and an usb port.
As with every Wombat's there will be free wifi all across the hostel, free linen provided, towels and hairdryers to borrow at reception.
Standout feature: The 7th and 8th floor will consist of two superior 6 bed dorms that will share an exclusive living room on the 9th floor with a balcony looking onto the Tower Bridge, The Shard, Canary Wharf and the City of London. I can't wait.
Cardiff will have not 1 but 2 luxury hostels opening in 2015
19. YHA Cardiff Central
Opening in Spring 2015, the refurbished YHA Cardiff Central will be located in the heart of the city centre but with on-site parking this Youth Hostel and within walking distance of all the city's best attractions. Standard with provides comfortable rooms with state of the art facilities which are all en-suite for your convenience. Choose from socialising and meeting new people in a dorm room or keeping your family cosy in one of our gorgeous private rooms. Double rooms are also available for the single traveller or a couple's getaway. Like its Brighton counterpart, YHA Cardiff Central also has premium rooms available.
20. The Safehouse Hostel in Cardiff, Wales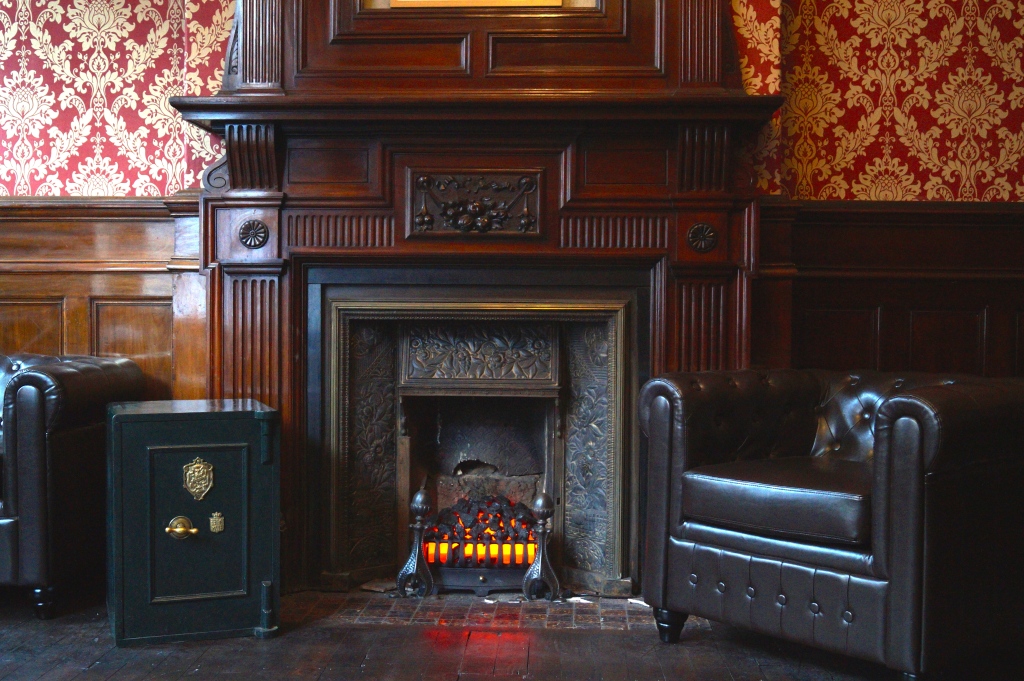 Also opening in the center of Cardiff in January 2015 is the Safehouse Hostel, The hostel will be literally steps away (around the corner) from Cardiff Castle and (just down the street) from the Millennium Stadium, and about 5 minutes walking distance to Sophia Gardens and Swalec Stadium. Hostel aims to offer guests guided walking tours of Cardiff and bikes to rent.
Other facilities will include a breakfast café, coffee available 24 hours a day plus a self-catering kitchen on the Ground Floor. On the First Floor the hostel has a beautiful wood paneled room which will act as the residents' lounge. On the Second and Third Floors the hostel will have several dorm rooms that are fitted out with the bespoke bunks where guests will get birdseye views of the Castle and the Stadium. The bunks will all have a full depth mattress with memory foam, a shelf, curtain, lamp and USB port built in. Fourth and final floor of the hostel we will have 3 double bedrooms and will be complete by September. The hostel is also keen for guests to feel a sense of connection with the local community when they stay. They are currently hosting German language group sessions and a local theater group is using the lounge for rehearsals.