Continuing my hostels of the future series, I travelled earlier this spring to Copenhagen to checkout the brand new Next House Copenhagen hostel in Copenhagen. With 1600 beds, Next House is the biggest luxury hostel in Europe at the moment. 1600 beds? That's an insane capacity. I was really curious to know how a hostel can function and create an atmosphere for its guests with that number of guests. I hopped along to see for my own eyes and here is a quick review with my thoughts and impressions from my stay.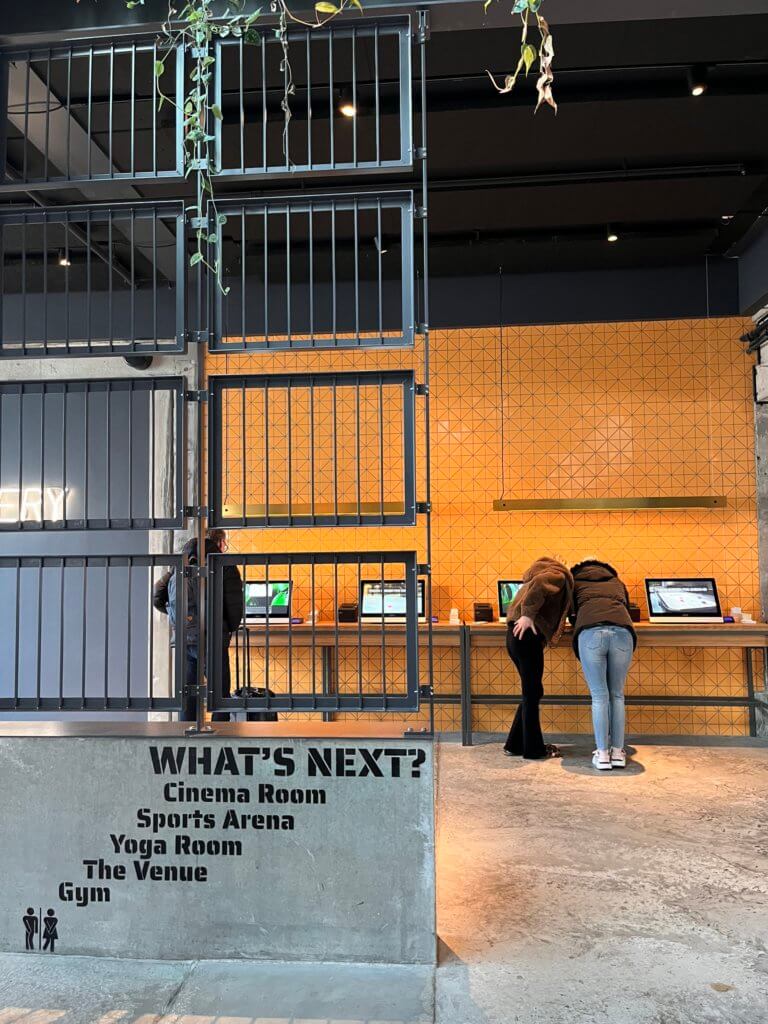 Location
Location of the hostel is fantastic. It is a short walk from Copenhagen Central train station so it is perfect if you are coming by train or by the metro from the airport. The other key landmark on the doorstep of the hostel is the magical Tivoli Gardens amusement park which is a must visit for people of all ages. You are also a few hundred meters from the riverside where you can hire kayaks in the summer and explore or just go for a nice walk or run in the morning.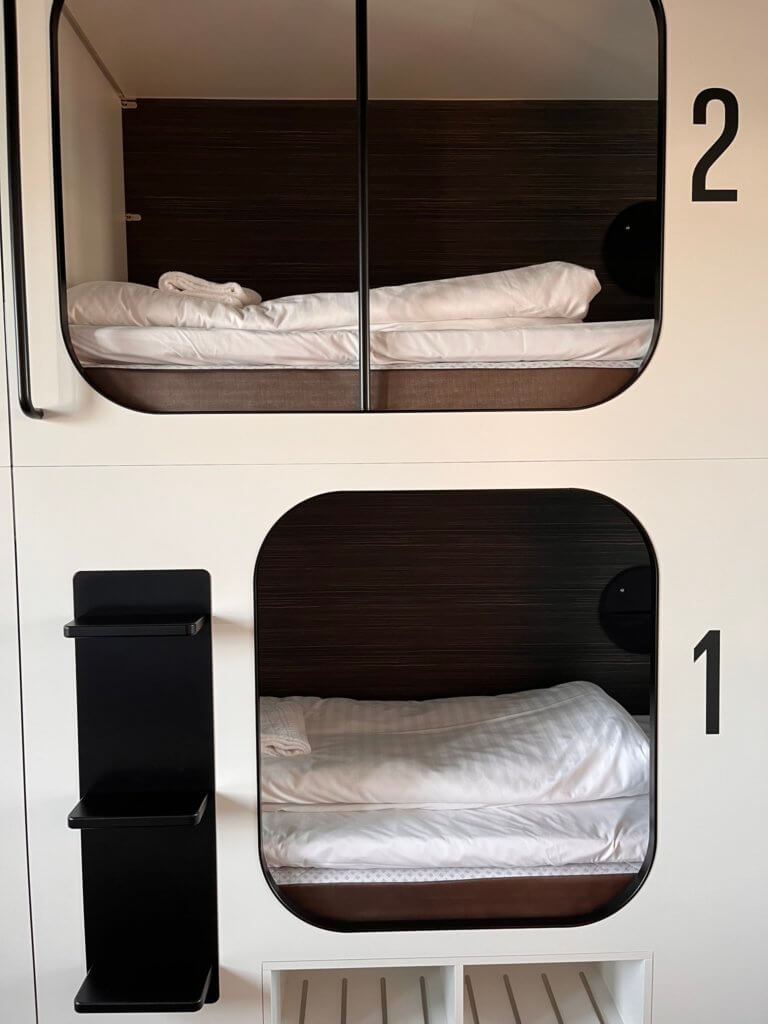 Rooms and bedrooms
There are a mind boggling 433 rooms and 1600 beds in the hostel. Guests can choose from the spacious 6-bed dorm or a 4-bed dorm, and if you want a smaller room that is private, you can book one of our double rooms. The doubles are quite tight so I would not recommend it for more than a few days stay. The 6-bed dorms and 4-bed dorms are divided into 'For All' and 'For Women', and they can also be booked as a private room. All the dorms have private bathrooms and include linen, towels plus the pod style bunk beds are equipped with 2 individual power sockets and reading lights. Dorm rooms also provide personal lockers.
Facilities
Spread across 3600 square metres, the incredible range of facilities are what makes this hostel really stand out. When you enter the hostel, there's a really cosy lounge area for guests to relax in with long leather couches to sink into with a magazine or just to browse on your smartphone.
There's a large in-house restaurant where they serve a generous buffet breakfast where you can make your own ham cheese toasties with potato wedges-perfect for a hangover breakfast. There's also cereal, teas and coffee-all for the princely sum of 49dkk ( €6.50 ). There is an also all you eat pizza and pasta buffet from 99 dkk ( €13 ) ( which is fantastic value for Copenhagen.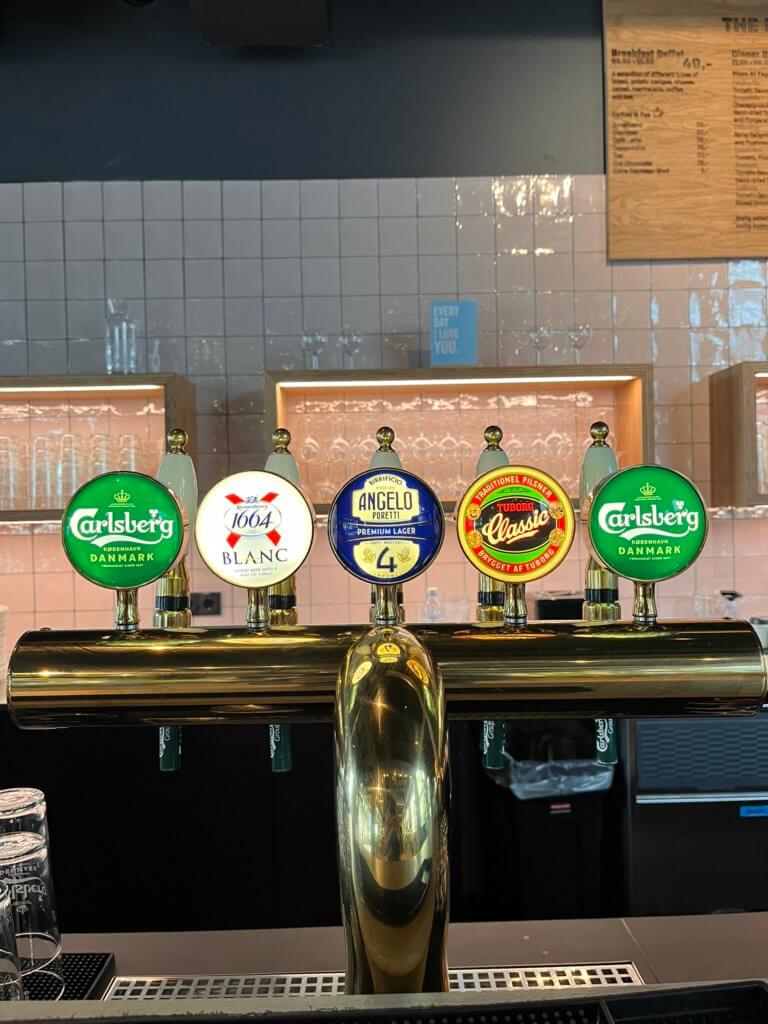 There are 4 bars to choose from but the pick of them has to be the rooftop bar , with a generous outdoor seating area with 360 degree panoramic views of the city. The bar prices are fantastic here- you can get pint of Carslberg for as little as 30 DKK (€4) or a glass of wine for 40 DKK>
Other star features include a rooftop self service kitchen parallel to the bar -has to be in with a strong shout for the best hostel kitchen in the universe.
You have to pay a 20 DKK fee but that covers for your entire length of stay. Worth noting here that there is an excellent value Netto supermarket just 5 minutes up the road from the hostel.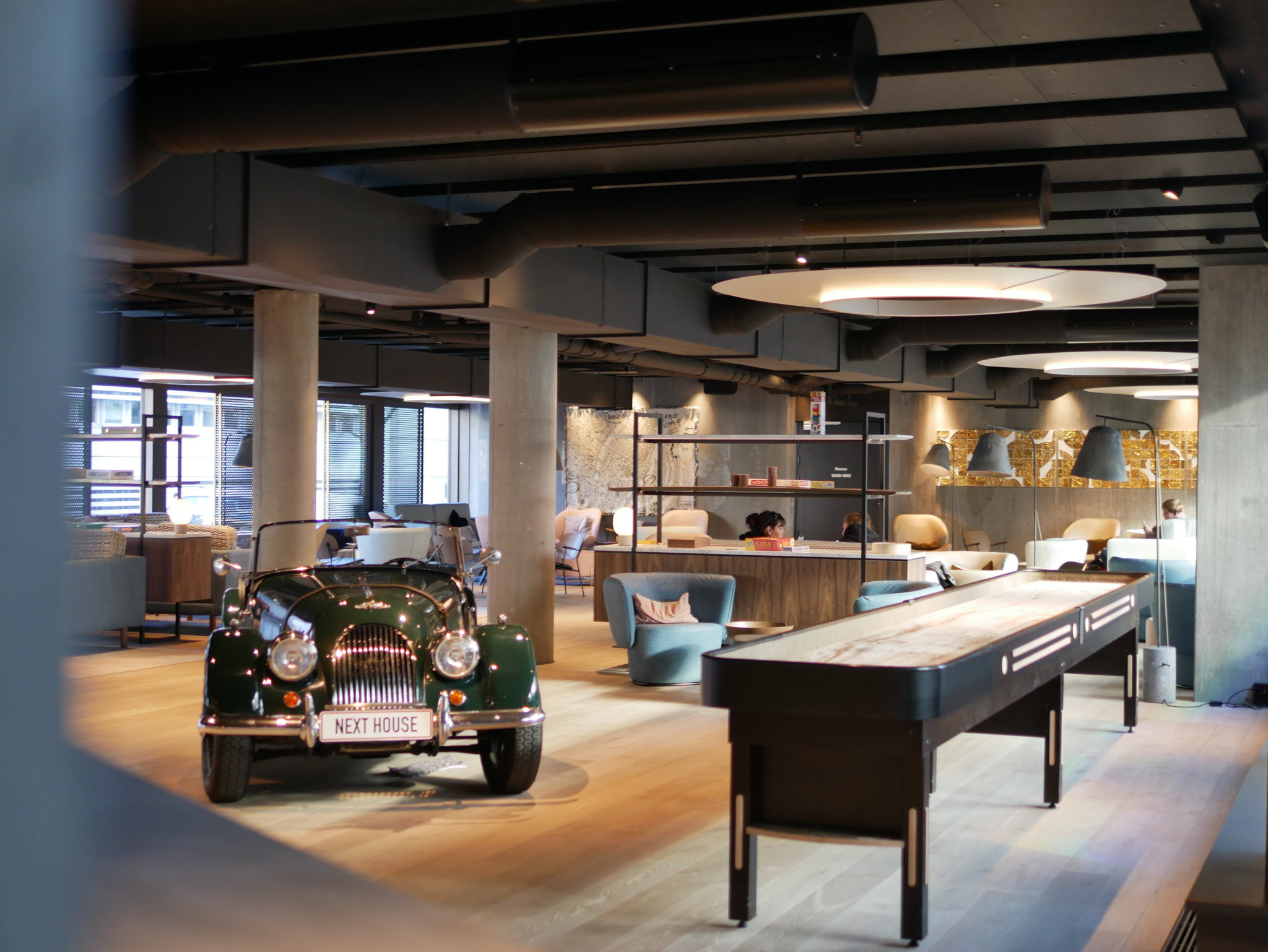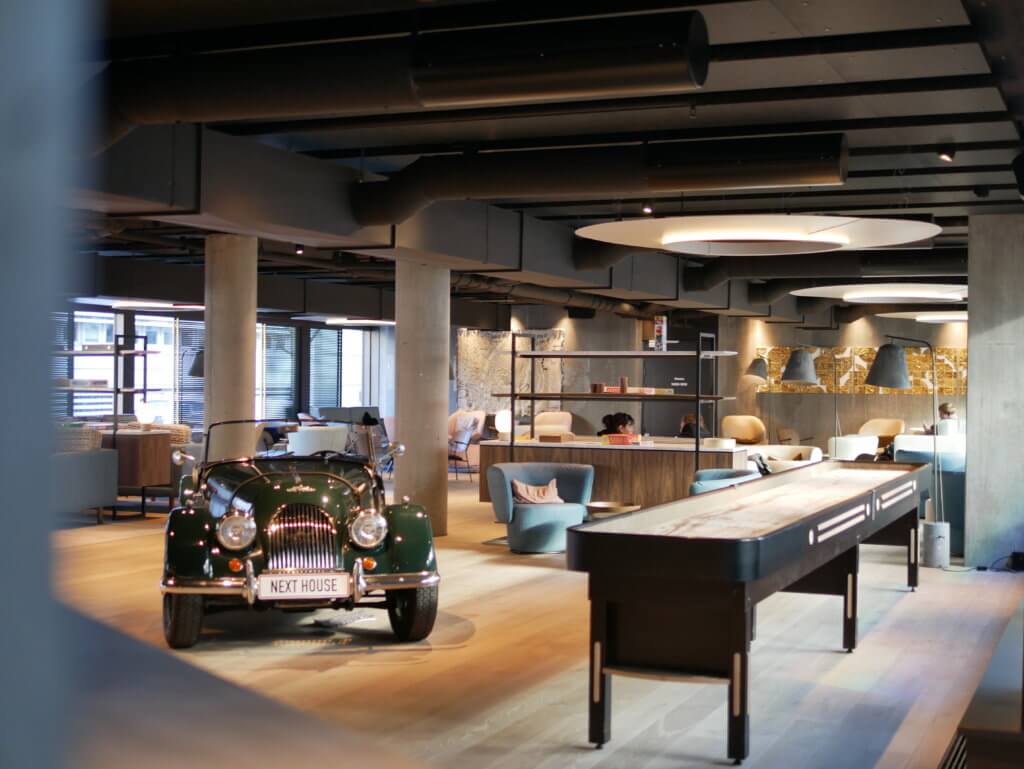 There's also a sizeable lounge tucked away with a vintage Jaguar ( not sure why they have a Jag there but it looks cool ) and lots of comfy sofas, board games, foosball tables and a proper shuffleboard so if you're a games lover, this is a great hostel to stay in.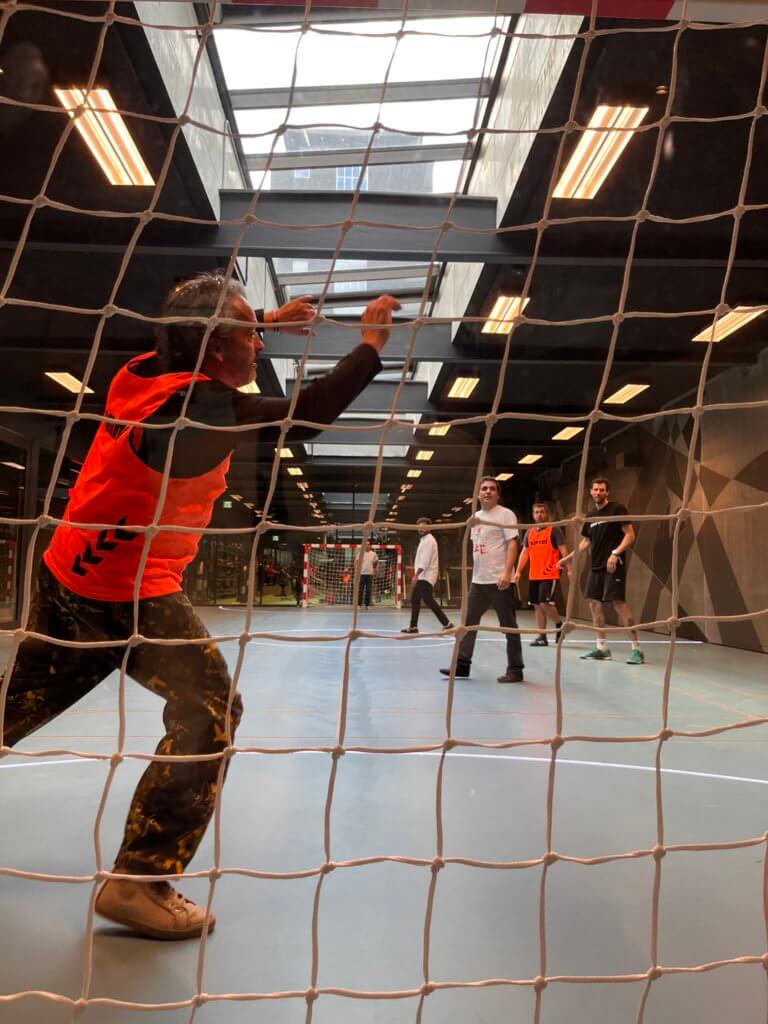 However, the star feature in my opinion lies tucked away in the belly of the hostel on the ground floor- the Next Door's indoor stadium, a 10 x 20 metre court perfect for football, padel tennis, dodgeball, softball and much more. Again, this can be rented with friends for as little as 20 DKK. Right next to the stadium is a fully equipped gym and also a fitness/yoga studio- Next House is the perfect hostel for sports enthusiasts.
There's also a cinema ( with Netflix ) tucked away beside the indoor stadium and yoga room. There's also a venue with sound system set up for live music and DJ's to play.
In terms of facilities, I think there are a few hostels in the world that can beat this hostel!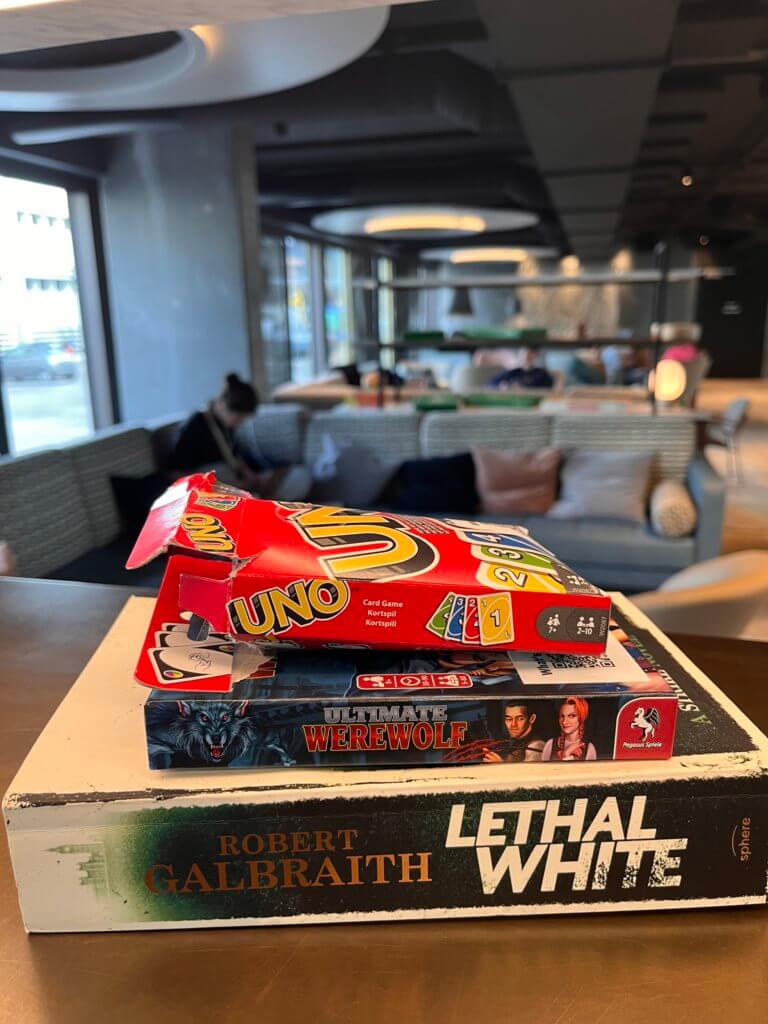 Experience
For the size of the hostel , you'll find it quite intimate which is thanks to the very helpful, friendly team of staff here who really are helpful in terms of answering guests enquiries, sharing tips of the city or serving you a beer- they really set the tone for a very pleasant and easygoing atmosphere. During my stay I found that people of all ages- couples, solo travellers, especially families really enjoying the hostel. Plenty of space for everyone to relax in, read a book or have a cheeky daytime snooze. The hostel has a busy schedule of activities -there was a live band on, karaoke night, games night plus they also even organised an indoor mini golf tournament…so there's no shortage of things happening in the hostel. I'd love to see more events dedicated to solo travellers happening to bring them together- one minor criticism but other than that, little I could fault with the hostel.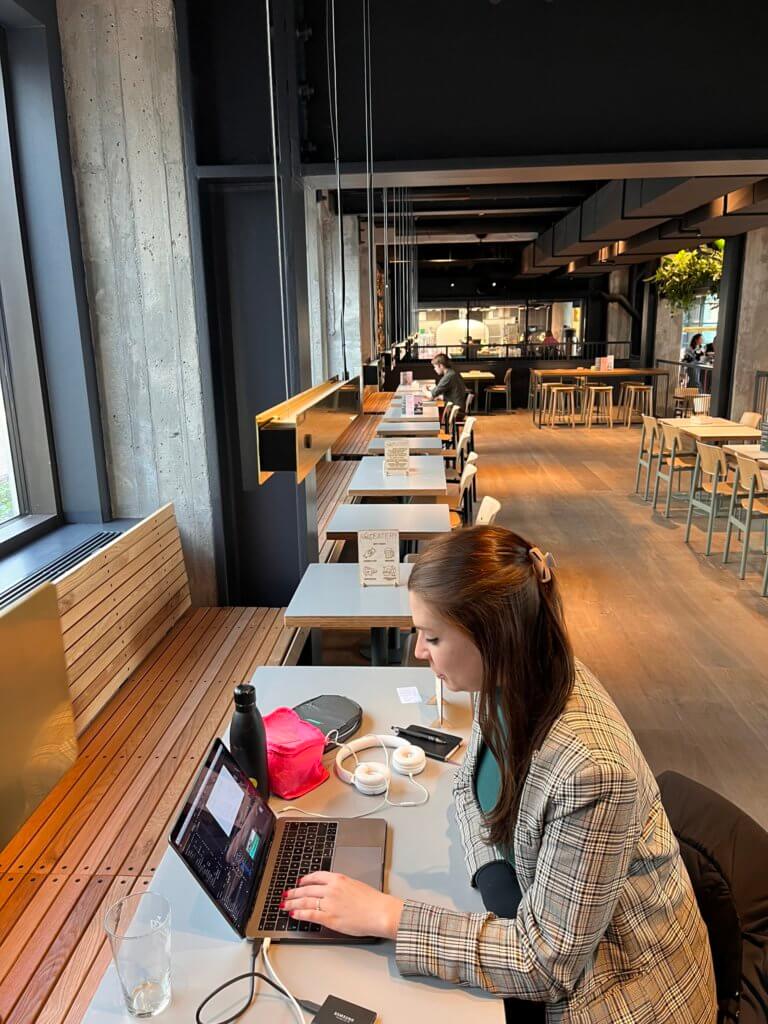 Verdict
In terms of location, experience and its amazing range of facilities, Next House stands out as one of Denmark and Scandinavia's leading hostels- book your stay here, you won't regret it!
A bed in a 6 bed dorm starts from as little 125 DKK a night while a private room starts around 500 DKK ( €70) a night. Book directly at the hostel website, for the best rates