Hope you are all having a wonderful Xmas so far.
I don't usually do giveaways on the blog but I thought to the end the year and help 
kickstart your 2019 year of travel, I'd giveaway few copies of my new book 'The Grand Hostels: Luxury Hostels of the World' PLUS I have some room nights to giveaway from some of the featured Grand Hostels.
Some really cool prizes to giveaway that would be perfect for any hostel and travel lover.
Scroll below for the details of the competition and the prizes. It is an Instagram only competition ( easier for me to manage entries and pick a winner ) so please hop over to my Instagram feed to enter 
Good luck and a merry Xmas and Happy New Year to everyone.
HOW TO ENTER
2. Like the post about the competition on Instagram and tag a friend who loves hostels ( 1 entry)
3. Please share your favourite hostel memory. Feel free to tag the hostel in the post too. ( 1 entry)
4. Always Use the hashtags #thegrandhostels and #luxuryhostels
5. Bonus entries for tagging more friends!
All comments must be posted on this Instagram post by Sunday, 12/26 by 23.59 ET. All winners will be selected at random and contacted via Direct Message.
Terms: This giveaway is not sponsored or endorsed by Instagram. Rooms at the hostels are subject to availability and certain restrictions apply. For full terms and conditions are listed below.
PRIZES
1. The Grand Hostels: Luxury Hostels of the World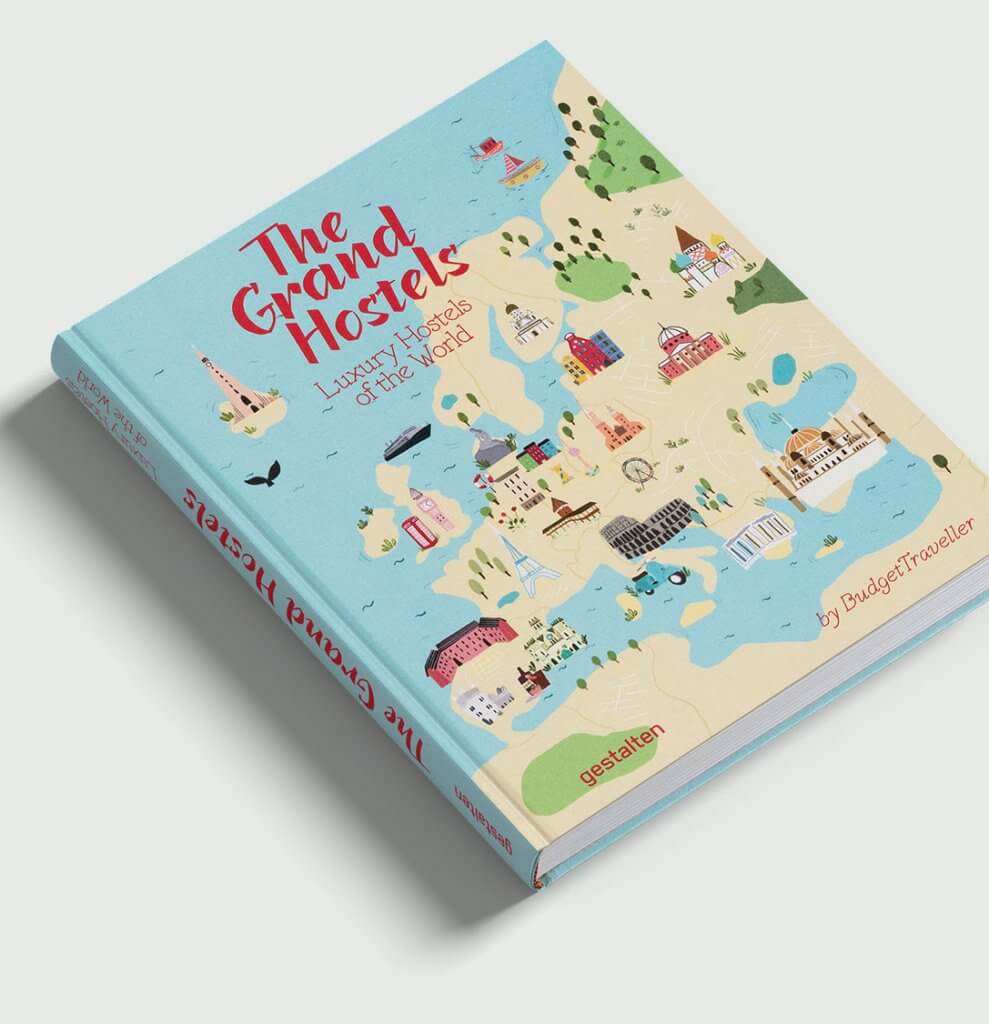 I'm excited to be giving away 3 copies of my new book 'The Grand Hostels: Luxury Hostels of the World' 
The 117 'luxury' design hostels in this book are each an amazing experience, a portal to a great adventure. From outdoor swimming pools to rooftop dinners, co-working spaces to Spanish cooking lessons, the services and facilities on offer are outstanding. And all can be enjoyed from the convenience of a private room or if budgets don't permit, stylish design dorms. These Grand Hostels will provide you with insights beyond just price and location. The hostels featured are perfect for foodies, outdoors-types, and digital nomads alike, as well as for short city breaks. 
In addition to reading about these hostels, there are 10 illustrated city guides included in the book which have been compiled with the help of hostel owners. The best tips that you won't find in any guidebook plus a few bonus tips from me.
This book is perfect gift for anyone who loves hostels. You can buy your book direct from Gestalten plus most good bookstores.
2. 3 nights in a private double in Once in Cape Town and Once in Joburg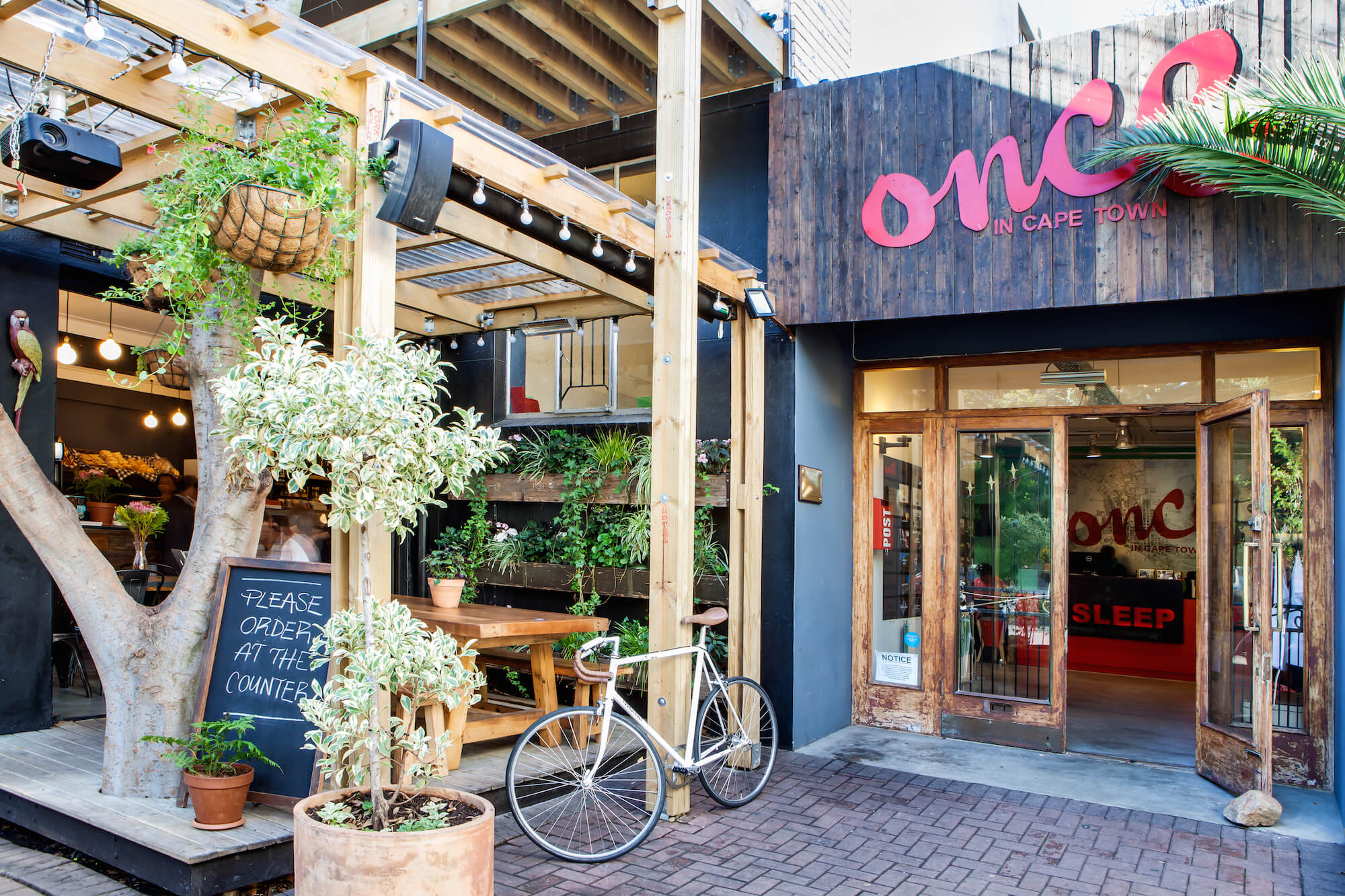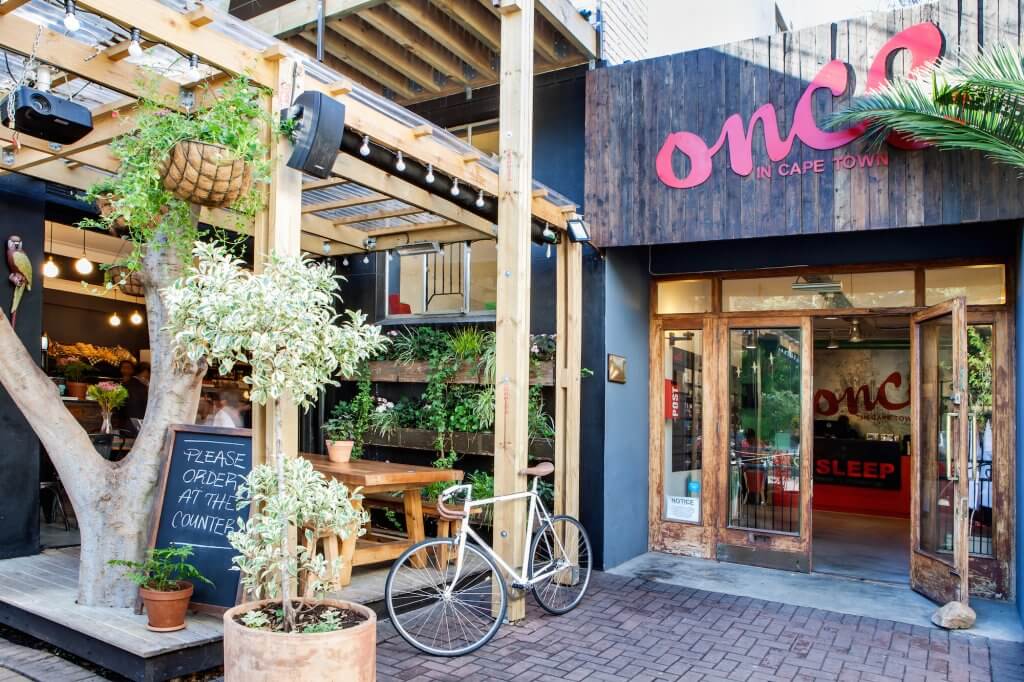 Once in Cape Town and Once in Joburg are South Africa's premier chain of design hostel run by a bunch of intrepid travellers that found a gap in the market for a hotel model that offers affordable accommodation for young travellers, but still the luxuries of a three star hotel.  Once in Cape Town is within walking distance of the nightlife hub of Cape Town and is the perfect location to explore Cape Town. Their on-site bar, Yours Truly, is a Cape Town institution where both local revelers and travellers frequent from Monday-Sunday. Once in Joburg, Cape Town's younger sister is in the vibrant cultural hub of the Braamfontein precinct. This area shows the most authentic side of central Johannesburg. Students and young professionals call this hostel home, in turn creating a homely space where travellers and professionals alike can eat, sleep, work and play.  Once Youth Hotels has grown into a travel and lifestyle brand defined and inspired by the Once A team. These people are passionate about their city and pride themselves on hosting a once in a lifetime experience far beyond the property doors.
2. 2 nights for 2 people in a private double, inc breakfast & sauna at the Dock Inn Warnemunde
A hostel made of shipping crates? Stylish, laid-back and maritime: backpackers visiting the Baltic coast can now enjoy the novelty of sleeping in discarded overseas containers at the Dock Inn Warnemunde, with a unique view onto the historic Warnemünde shipyard and its hulking cranes. This 64-room hostel sleeps 188 people in containers that are 25 square-metres in size, some of which have been welded together to form four- and eight-bed dorms. The star features of the hostel include their on site restaurant , a private cinema which is available for hire for guests ,their very own private sauna to unwind plus an indoor claiming area. Whether you want to relax or want to experience the dramatic Baltic coastline, Dock Inn offers the perfect mix of design, relaxation and adventure at a very affordable price.
3. 2 nights for 2 people in 'The Big One' at Long S

tory Short Hostel Olomouc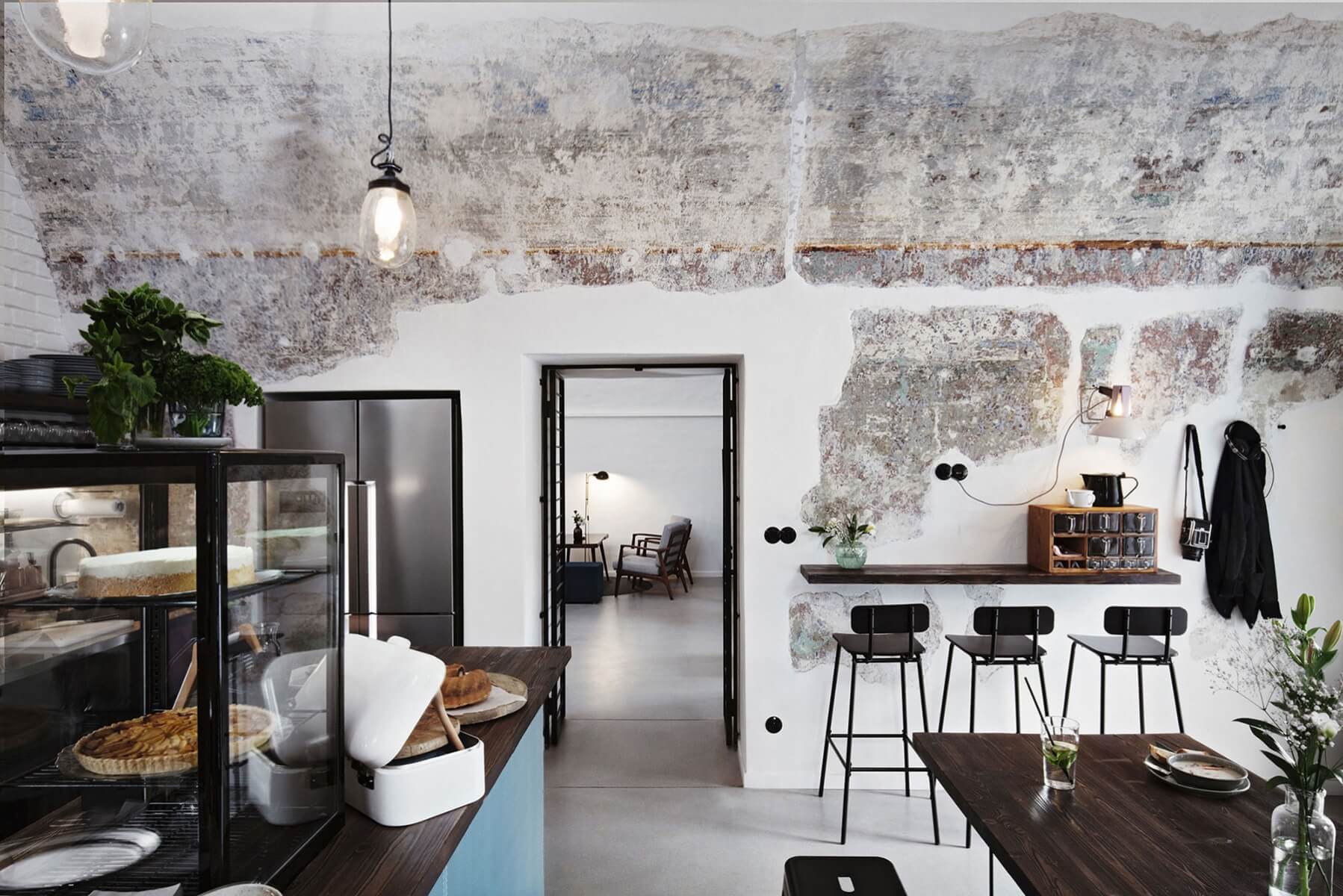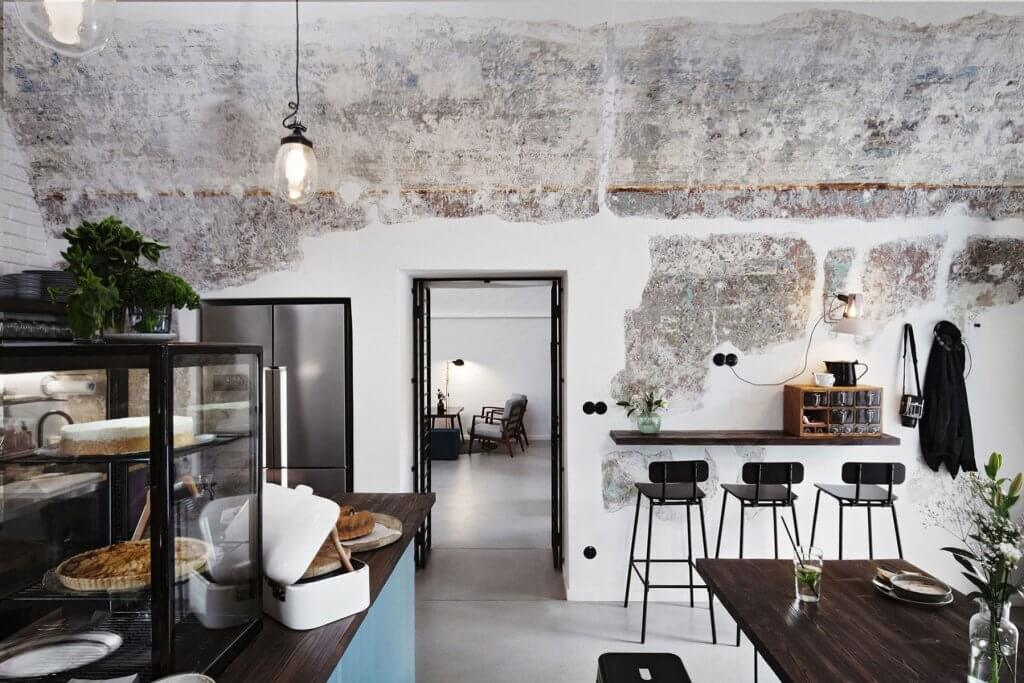 Long Story Short is located in the historical centre of Olomouc on a tranquil cobbled street, this trendy design hostel in a restored fortress is perfect for anyone who is looking for a break from Prague and the ordinary. It's simple, affordable, well-designed yet still more than just a hostel. Here you will find a unique mix of dorms and private rooms for up to 56 people. They have an in-house café & bar, meeting room, free WiFi and more. Outside, you can take a seat in their magical garden or gradient terraces overlooking the petanque pit.
Need to get some work done? Their neighbours on the ground floor will welcome you to their growing creative hub. Vault 42 is an open co-working space for any of their digital nomad guests.
4. 2 nights for 2 people in a private double at ClinkNOORD Amsterdam
Positioned in prime, central locations, both of Clink's hostels in London and Amsterdam offer all city explorers a unique and creative travel experience. From Charles Dickens to The Clash, there are a few hostels in the world that can lay claim to an illustrious history like Clink! 78 London. Today it is one of London's coolest party hostels, accommodating up to 500 guests from as little as £12 (€14) per night.
Clink NOORD -I love the interior design and features here like the stained glass windows, the library and the atrium. Their in-house bar Zinc with an affordable food menu is a winner. Plus you have the really cool location in the hip and upcoming district of Amsterdam Noord, just a 5 minute boat ride from Central Station- A pretty cool hostel and fantastic value for its location -this is one of my go to hostels whenever I am visiting Amsterdam
5. 2 nights for 2 people in a private double inc breakfast at the YellowSquare, Rome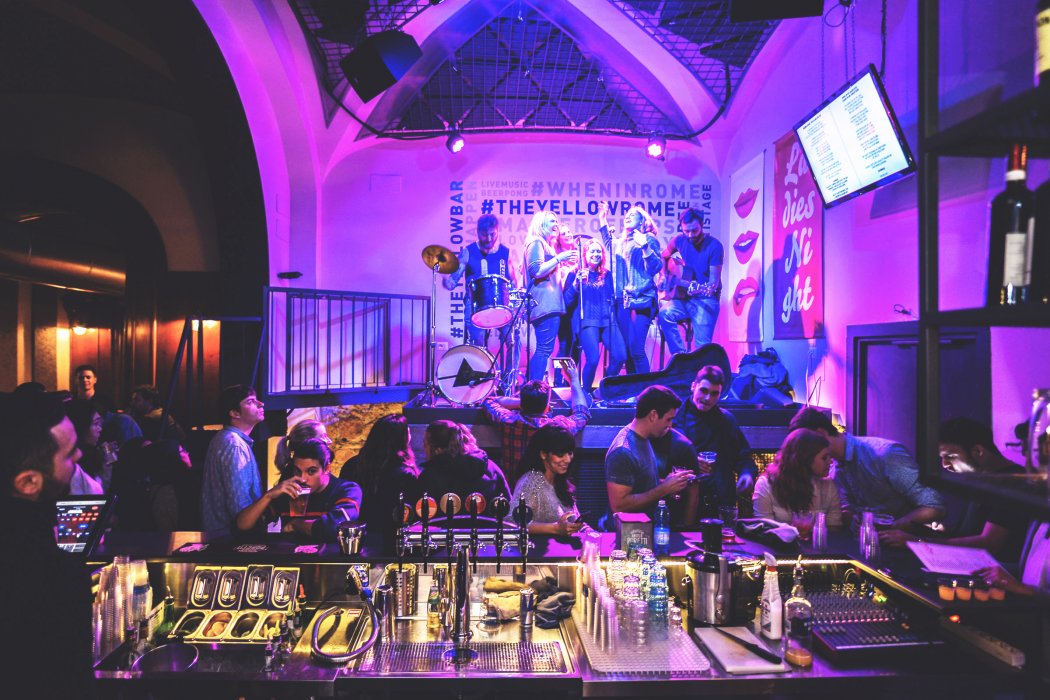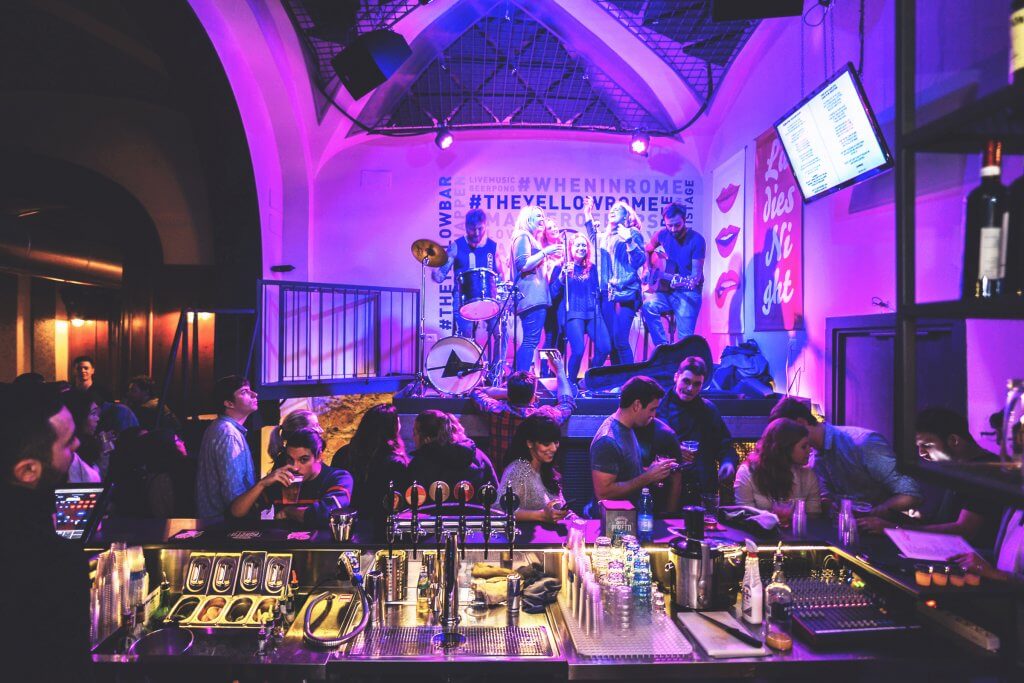 The YellowSquare is my favourite party hostel on earth. This hostel has been designed with the idea of you having the wildest night of your life. There are a lot of cool spaces within the 'Square' where you can easily meet your fellow guests: greatest of which is the Yellow Bar. However, it would be a huge mistake to label the YellowSquare as just a party hostel. The YellowSquare is a bold concept in hospitality where guests can eat, party, sleep and work in one space. A hostel is no longer just a place to rest your head. You can catch a local band in action. Go on a food tour of Rome with a local or enjoy a cooking class preparing something typically Roman like a pasta guanciale. If you are travelling for work you can catch up with work in their brand new co-working space. Even get your hair cut in their recently launched hairdressing salon. Yellowsquare is a very exciting fun space.
6. 5 nights for 2 people , 2 beds in shared dorm at the Steel House Copenhagen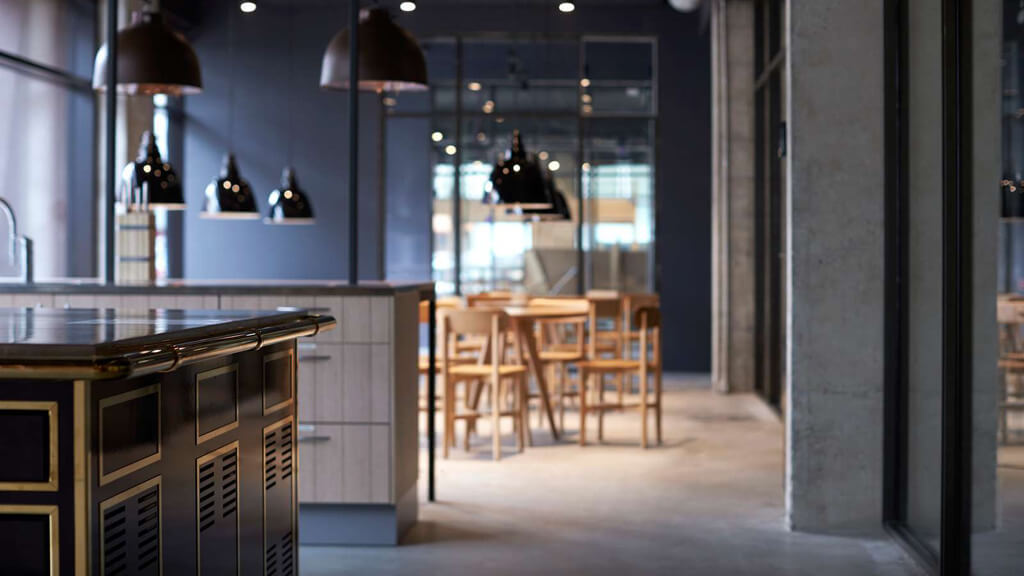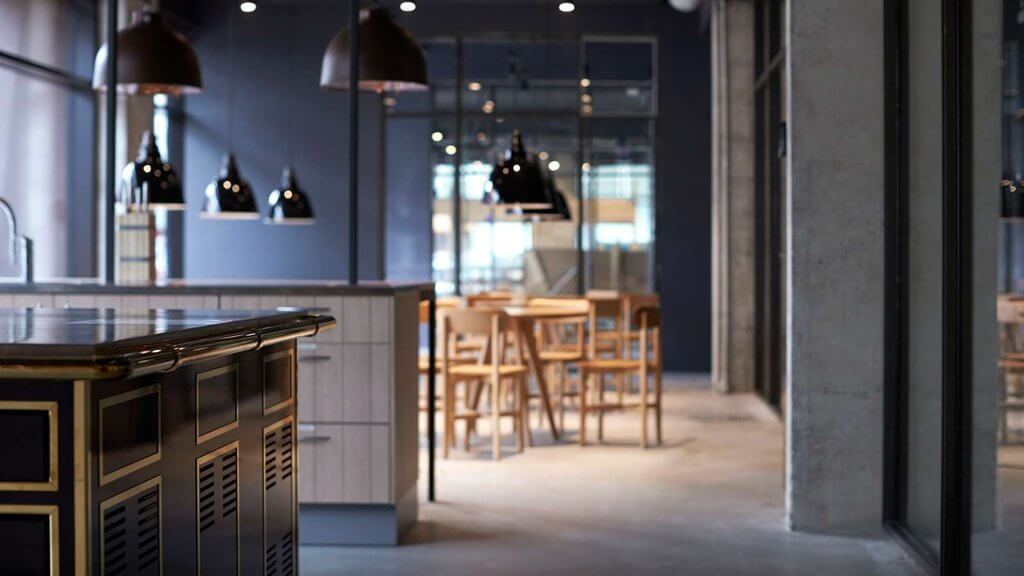 Situated in Copenhagen's most hipster area, Vesterbro and housed in the distinctive steel-clad building that once housed the Danish Union of Metalworker , the Steel House Copenhagen is a stylish design hostel launched in the summer of 2017, complete with a gym and a pool.  True to the roots of the hostel, the English designer Mike Duncalf has gone for an 'industrial chic' vibe with the 253 rooms rooted in raw elements, soft textures and rustic interiors.  Reminiscent of New York style modern industrial lofts , expect wrought iron columns, exposed pipes, concrete, brick and ductwork. Wonderful facilities, great staff and an amazing design- this is the place to be  when visiting Copenhagen.
7. 2 nights in shared dorm at the Nexy Hostels, Hanoi & day trip to Hoa Lu Tam Coc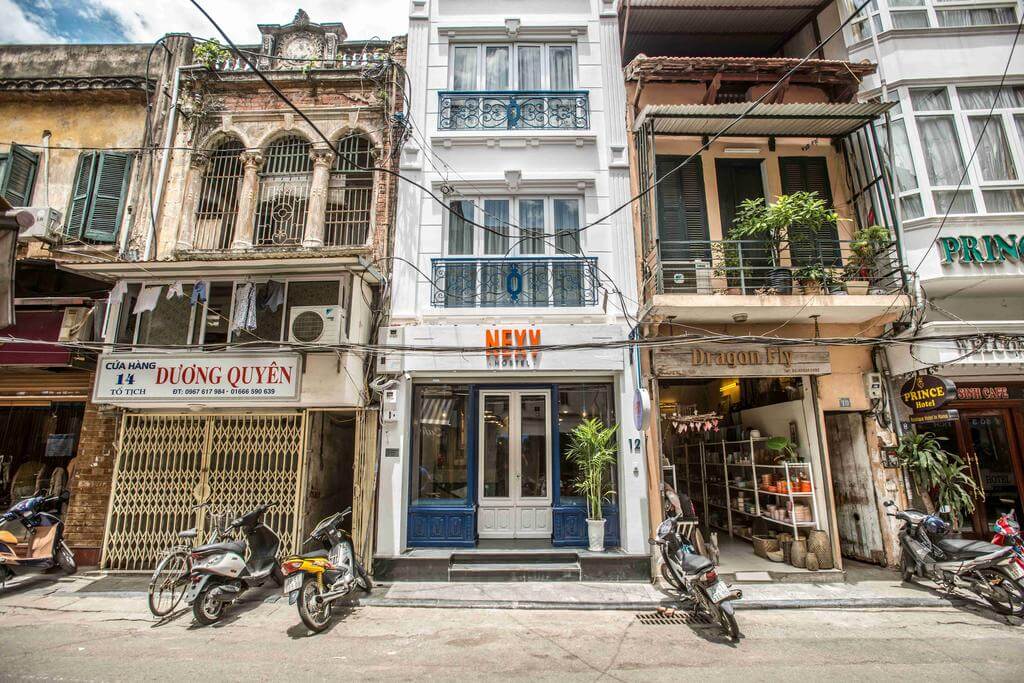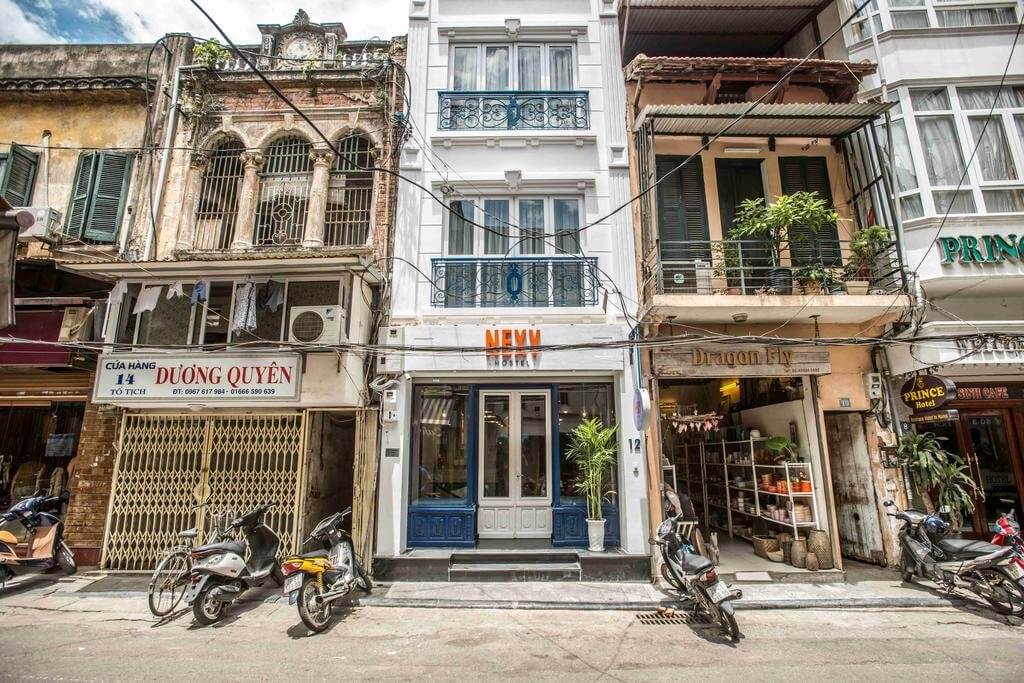 The Nexy Hostel is the first hostel of its kind to be found in Hanoi and Vietnam Combining the luxury aspects of a boutique hotel with the low-cost and amenities of a hostel- this luxury hostel is the ideal place to rest for the budget-conscious, stylish traveller. Located in Hanoi's Old Quarter The Nexy Hostel is curiously described as 'a place to sleep or not sleep at all'. The hostel has a very social atmosphere but also retains provisions for providing a good night's rest. The hostel accommodates both private and shared rooms. All rooms feature super comfortable beds. Guests staying here will be assured of a comfortable bed and a clean room and bathroom.
8. 2 nights in any of Wombats Hostels in Berlin, Vienna, Munich, London and Budapest
Situated in central locations in the heart of some of Europe's most exciting cities: Berlin, Vienna, Budapest, London , Munich and next year in Venice- Wombats Hostels is my favourite hostel chain  in Europe. Their hostels are large hostels but have the intimacy of a smaller hostel. Big standout features of their hostels are their friendly, knowledgeable staff who have great tips to share , rooms here are clean and comfortable, they do fantastic filling breakfasts which keep you going for many hours plus their onsite womBAR offer the best drinks deals in town and great atmosphere anyday of the week
Terms and Conditions
1. The promoter of the Draw is Kash Bhattacharya, BudgetTraveller registered at Avenida Arriaga no 50, 2 andar SALA 1 9000-064 Funchal,
2. By entering the Draw, the "Entrant" agrees to be bound by these terms and conditions and agrees that the decision of the Promoter is binding and final.
3. No purchase is necessary for entry into the Draw.
4. The Prize is provided by the Promoter and, where relevant, the Partner.
5. The Promoter does not own or run any of the services which are provided as part of the Prize. In order to avail of the Prize, the Winners will be required to agree to any relevant terms and conditions or contract required by the third parties supplying the Prize including, where relevant, the Partner. The Winners acknowledge that the Promoter will not be party to any such agreements with the third party suppliers, and will not be liable to the Winners in respect of the terms of those agreements whether directly or indirectly.
6. The Prize is subject to availability, and is at the discretion of Promoter and, where relevant, the Partner.
7. The Prize is non-transferable, cannot be used in conjunction with any other offer and can only be claimed by the Winners who are notified by the Promoter in accordance with the procedure detailed
8. The Winners may need a visa to travel to the country in which the Prize is located, which they should arrange with the relevant country's local Embassy, at their own expense. It is the Winners' responsibility to comply with any of relevant country's visa requirements. Approval is at the discretion of the relevant country's Embassy and the Promoter and Partner cannot be held responsible for any visa applications being rejected.
9. Travel insurance is not included in the Prize and it is the Winners' responsibility to arrange suitable cover for his/her needs if this is relevant to the Prize.
10. Entrants as well as their nominated friend must be aged 18 (eighteen) or over. In entering the Draw, the Entrant does so at his/her own risk and on his/her own initiative, and is responsible for complying with local laws, to the extent any local laws apply. Entry into the Draw may be unlawful under the laws of the applicable jurisdiction and an if entry in the Draw is unlawful, the Entrant will breach these terms and conditions and will be immediately disqualified from the Draw. The winner and their nominated friend have to fully and correctly fill in a form provided by the Promoter, including first name, last name and email address.
11. The Draw is not open to employees or agents of the Promoter or any affiliated companies or subsidiaries or any third parties involved in the Draw including, where relevant, the Partner.
12. The Draw is open for participation between the dates set out in Clause 1 above. The Entrants will be required to comply with any Entry Requirements. The Draw for the Prize will be held on the date set out in Clause 1 above.
13. The Winner(s) of the Draw shall be chosen at random by the Promoter from all entries that meet the Entry Requirements.
14. The Winner(s) shall claim the Prize by the date set out in Clause 1. In the event that a Winner fails to respond in writing via e-mail by that date, chooses not to accept the Prize, is ineligible for the Draw or fails to duly complete, execute and return any document required by the Promoter, he/she shall be immediately disqualified from the Draw and he/she shall forthwith relinquish any right or entitlement to the Prize. The Promoter shall then draw from all remaining eligible entries and an alternative Entrant shall be selected the as winner of the relevant Prize (the "Alternative Winner").
15. The Alternative Winner shall be notified in accordance with the procedure detailed in Clause 1 above. The Alternative Winner shall claim the Prize by the date set out in Clause 1. In the event that the Alternative Winner fails to respond in writing via e-mail by that date, chooses not to accept the Prize, is ineligible for the Draw or fails to duly complete, execute and return any document required by the Promoter, he/she shall be immediately disqualified from the Draw and he/she shall forthwith relinquish any right or entitlement to the Prize. The Prize shall then be re-issued to the next alternative winner on a rolling basis.
16. The Promoter will accept multiple of 5 entries using the same social media account.
17. In the event of a dispute regarding the identity of the individual that submitted an online entry, the entry will be deemed submitted by the authorised account holder of the e-mail or social media account.
18. Each Entrant releases and holds, and confirms the agreement of their nominated friend, the Promoter and its employees, agents, sub-contractors and consultants not responsible for any and all losses, damages, rights, claims and actions of any kind in connection with the Draw or resulting from acceptance, possession, or use of any Prize, including without limitation, personal injury, property damage and claims based on publicity rights, defamation, or invasion of privacy.
19. The Promoter reserves the right in its sole discretion to modify or discontinue this Draw or to restrict its availability to any person, at any time, for any or no reason, and without prior notice or liability to Entrants.