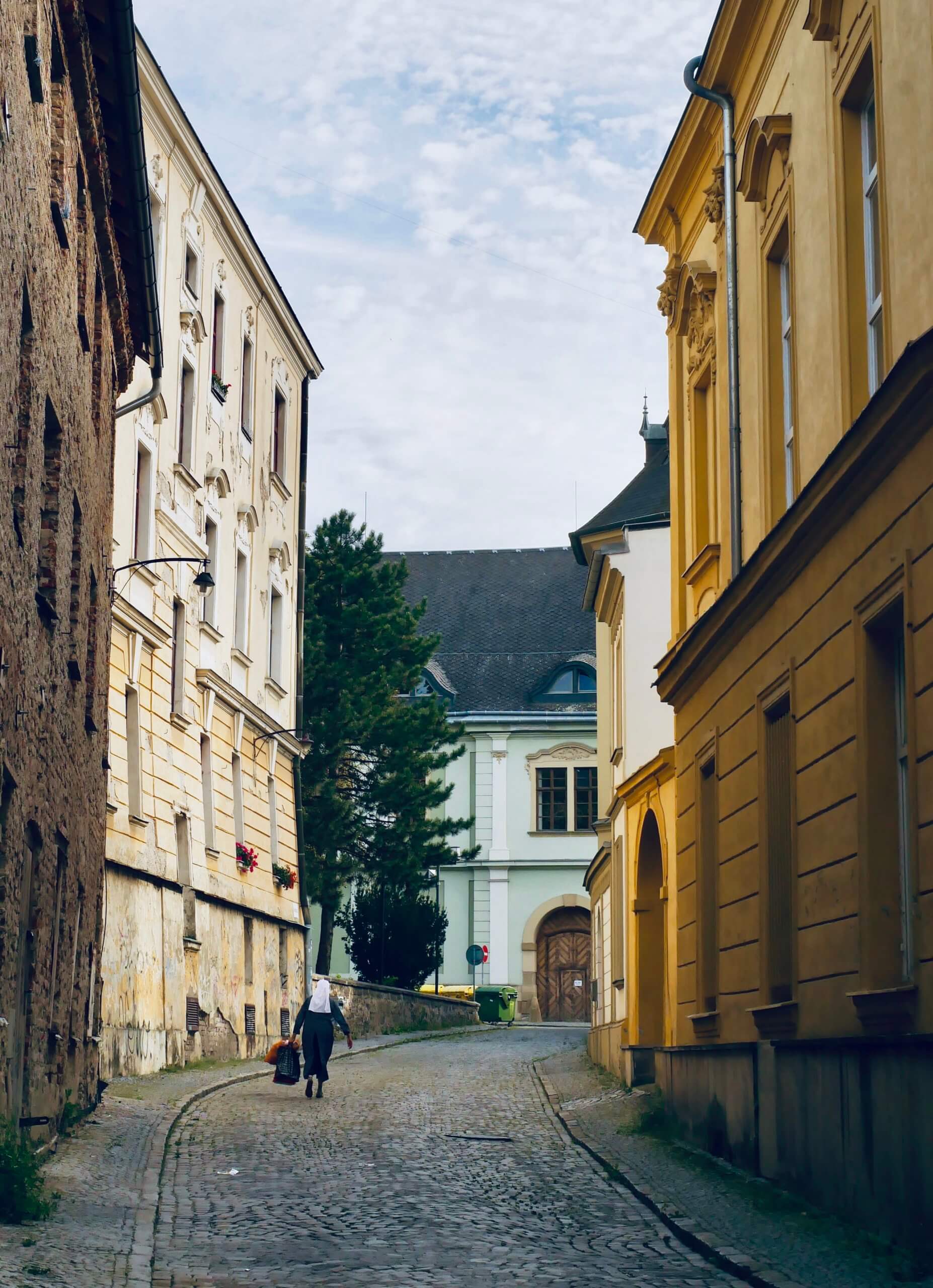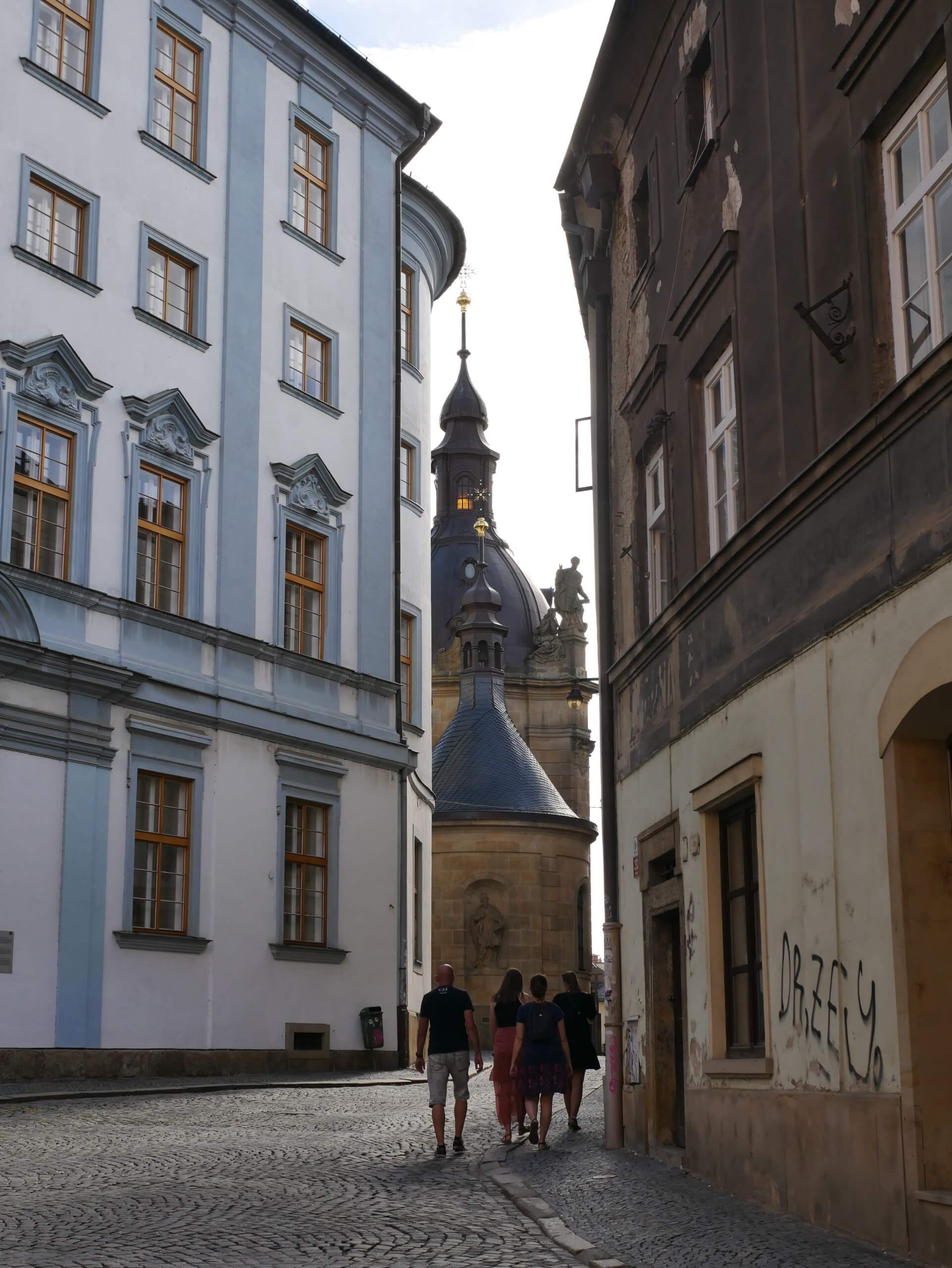 Like love, with some cities it is just a weird impulse…you just love them unconditionally. I don't when I fell in love but I maybe I can tell you how I fell in love with Olomouc and why it is worth visiting in 2021.
I first came across Olomouc in a worn out, tattered edition of Lonely Planet's fabulous 'Europe on a Shoestring' guidebook. I think it was the summer of 2012. I had just picked up the book from a flea market in Edinburgh. It was a pretty tough period in my life. I was heavily in debt from the failure of my first business venture. I was working a few odd jobs and in my spare time had started working on this very blog. It was a Sunday morning. I grabbed a coffee and a cheap bacon roll from Greggs. I would find a seat on a bench in Holyrood Park with the dreamy views of Arthurs Seat. I started flicking through the pages. Names of exotic sounding countries popped up – France. Germany. Croatia. All these names sounded distant and far out of my reach, as if I was standing at the diamond counter of Tiffany's. While flicking through the Czech Republic section, I came across one of the rare colour plates you would find in the old LP books. I loved this in the old guidebooks – briefly, these unknown parallel universes that would magically bring the world alive. It was an assortment of pictures of famous cities and landmarks in Czech Republic. Prague. I think there was an image of the Charles Bridge at dawn, the bridge shrouded in a beautiful mist. Then there was the fairytale city of Český Krumlov with its mesmerising castle, straight out of a Disney fairytale.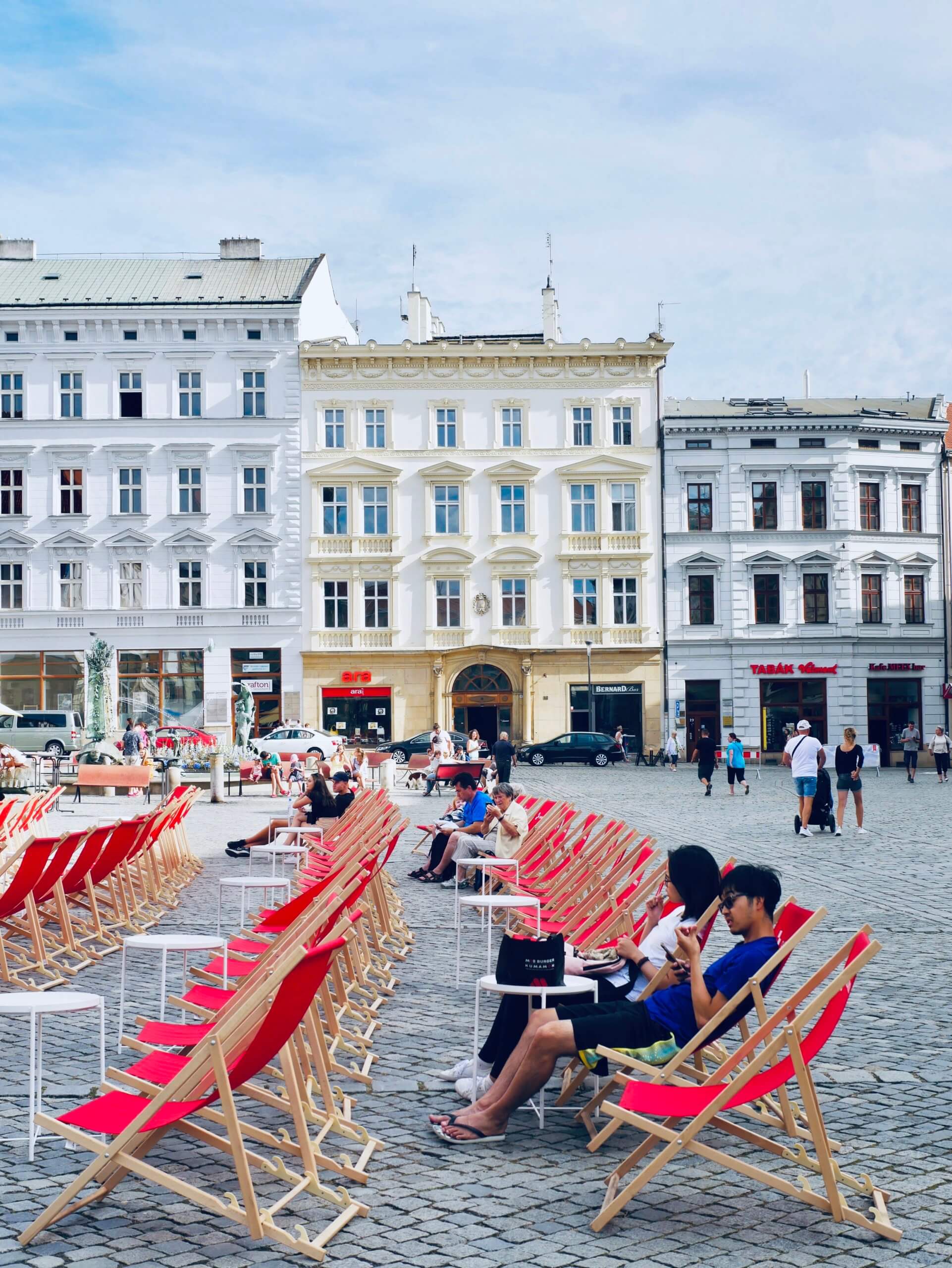 Then popped up an image of Olomouc. It was an image, I think, of the UNESCO World Heritage listed 18th century Holy Trinity Column in the city's Horní náměstí central square. I had never heard of Olomouc and quickly flicked to the entry page in the book. Author, Mark Baker had me hooked with the first few lines.… 'Is Olomouc Czech Republic's best kept secret? Olomouc (pronounced olla-moats) has it all, including UNESCO-protected architecture, great museums and energetic, student-oriented nightlife.'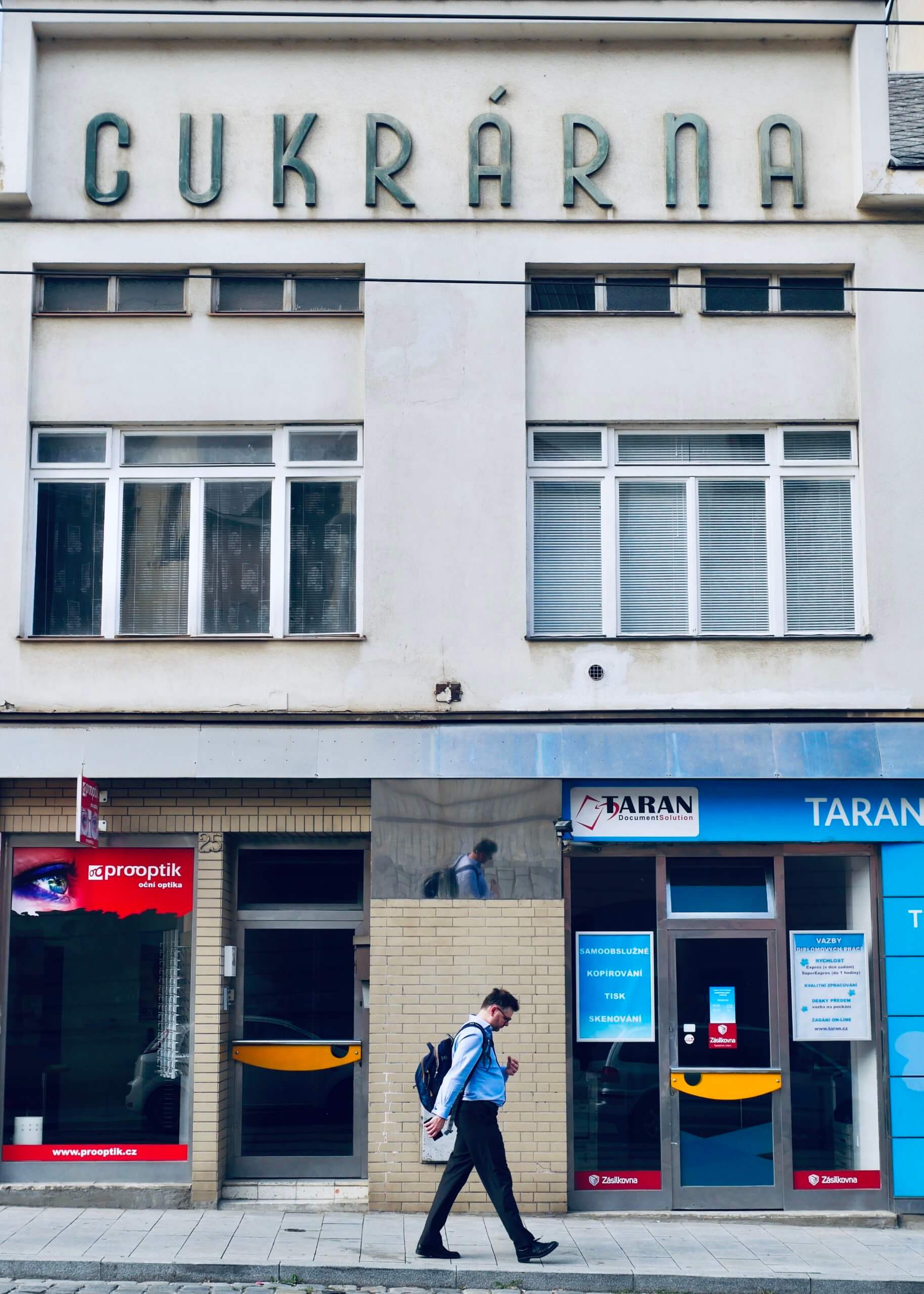 There started my love affair with Olomouc. The more I read about the city, the more I was desperate to visit this place. With passing years, the legend of the city slowly grew in my head. I went back to Prague in 2016 but sadly never made it to Olomouc. Then in the spring of 2019, an opportunity to visit Olomouc finally presented itself to me. I was researching and visiting a few hostels in preparation for writing my new book, The Grand Hostels Luxury Hostels of the World which would be published later in the year. One of them was in Olomouc!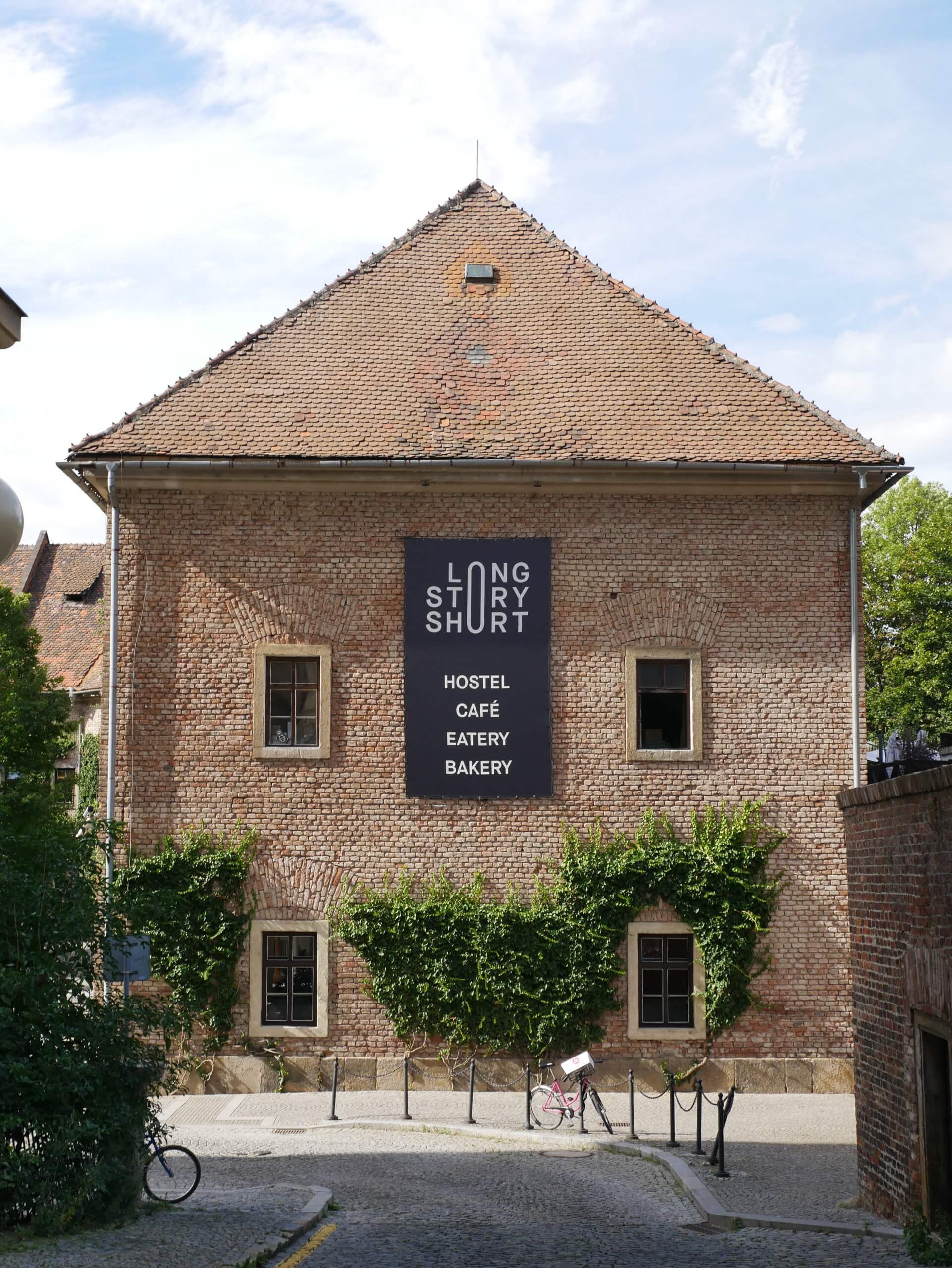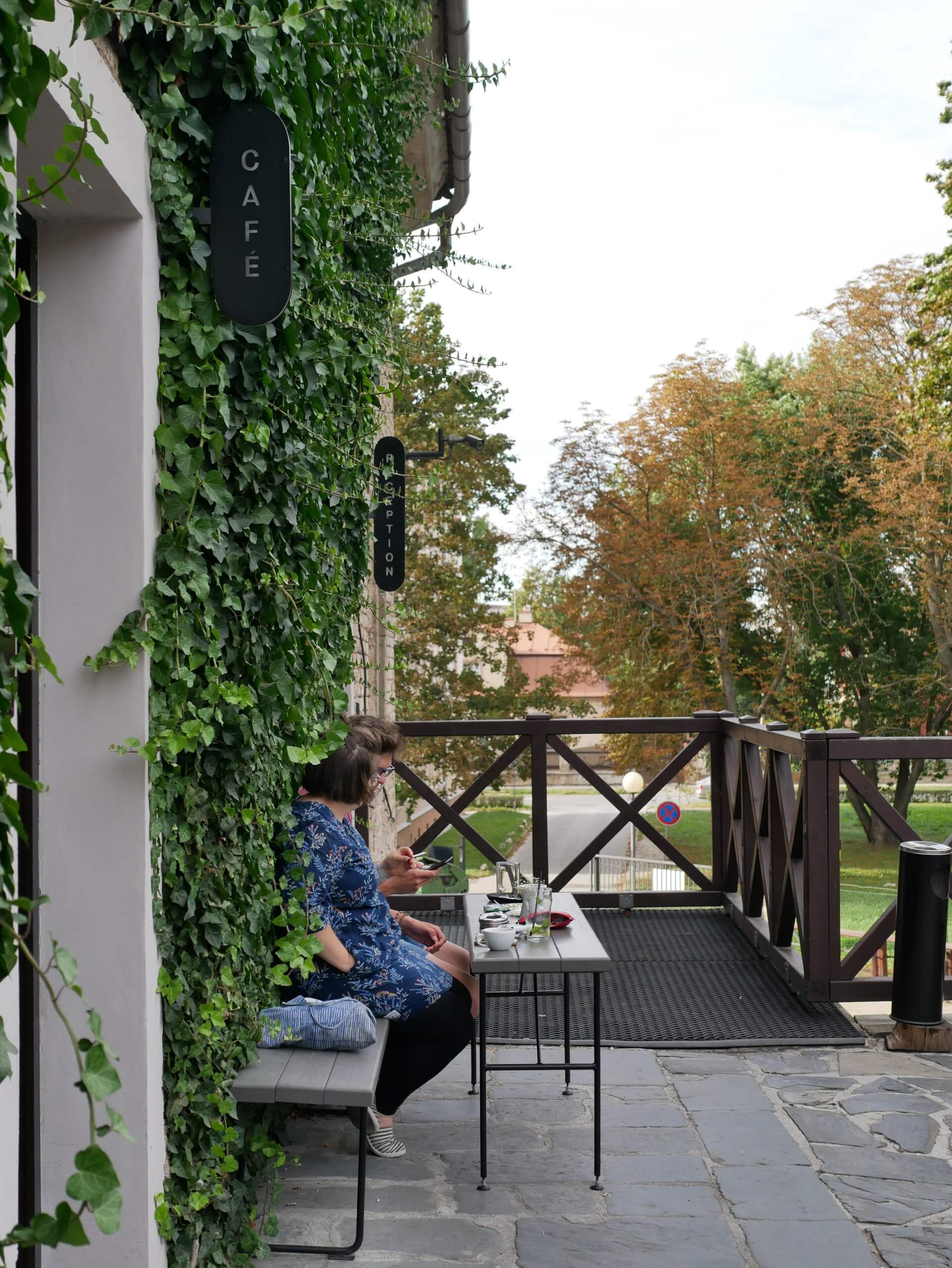 I often stand by the fact that the best hostels you visit, in a way, become like a world of their own ….where you meet the best people, have so many amazing experiences, a place of sanctuary where you can retreat into your thoughts, lots of quiet corners for sitting down with a notepad scribbling thoughts on your life – you're in a perfect bubble. The Long Story Short Hostel in Olomouc is exactly that kind of hostel, an oasis of bliss in the heart of the city.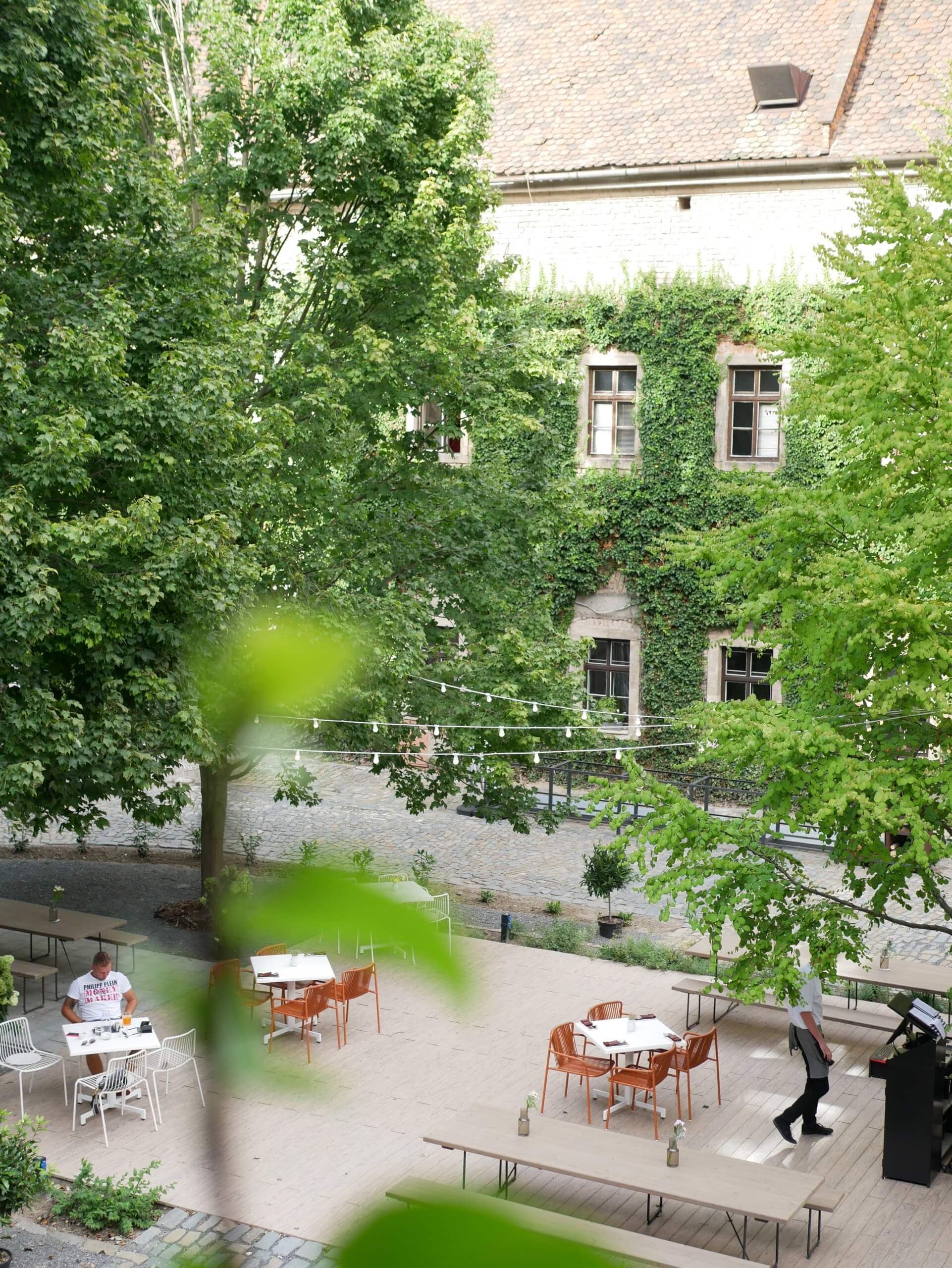 The sense of blissful seclusion might be because of the fact that the hostel in situated in the historical Podkova fortress building that dates from the 17th century. The moment you step in here, it feels like you entered a different universe. You walk up the stairs (front or back entrance) and find yourself in their beautiful outdoor garden terrace.
You would find me here on most days. Cradling a cup of filter coffee, first thing in the morning, to enjoy the sunshine on my skin or maybe with a book in hand. Then, there is the matter of their sumptuous buffet breakfasts – probably in my top 3 hostel breakfasts in the world. Filled with fresh fruit, greens, tomatoes, eggs, cheeses, cured meats, delicious red cabbage salad, freshly made hummus, freshly baked sourdough bread and cakes from the onsite bakery and of course great coffee, it is the perfect start to the day.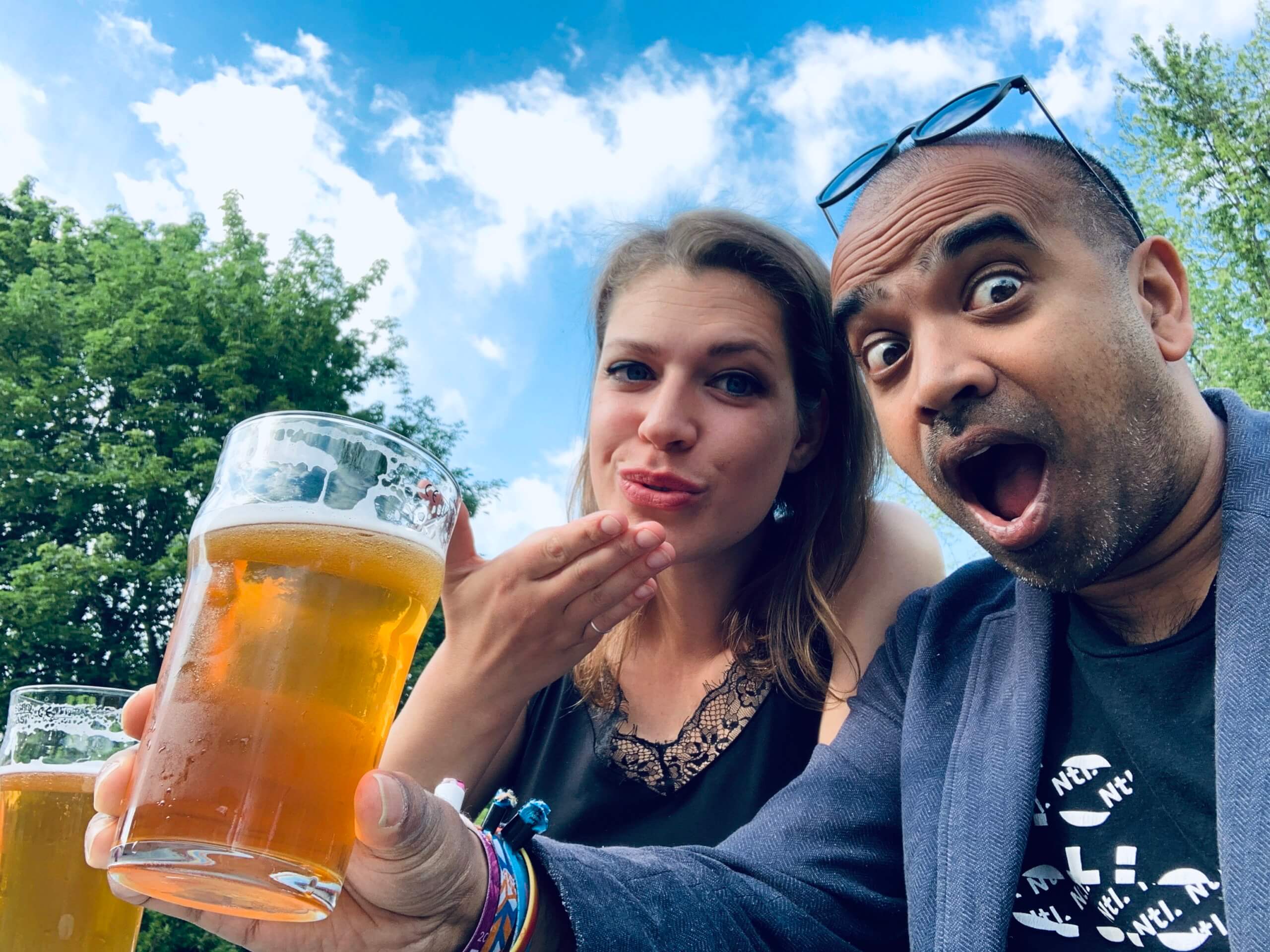 In the evenings, the terrace slowly transforms into one of Olomouc's most popular entertainment spots – on any given day you'll have live DJ's spinning everything from RnB to minimal techno. Once a week, local bands perform. It is a popular hotspot for local expats so on any given day you're always guaranteed some banter with a bunch of interesting people.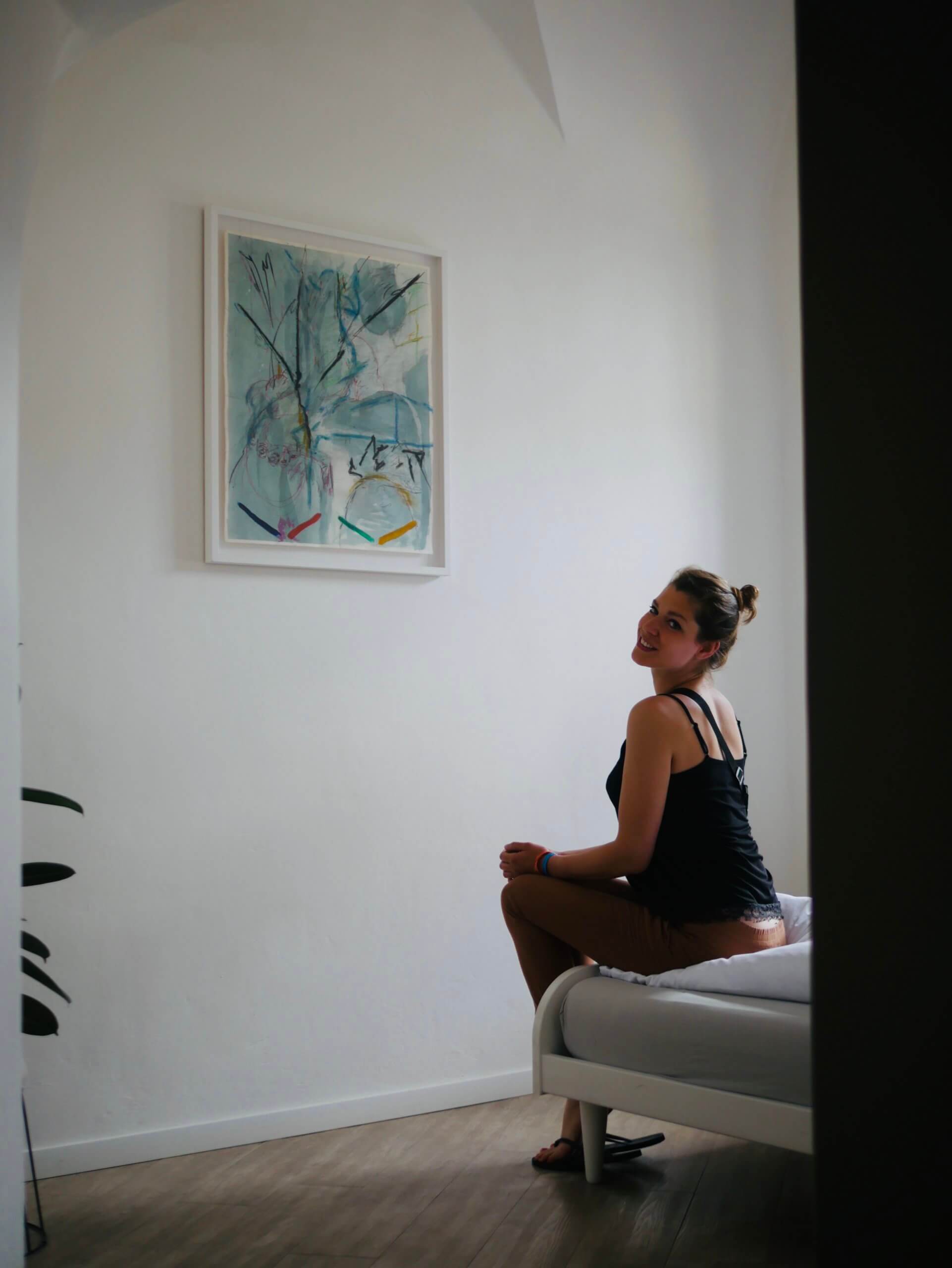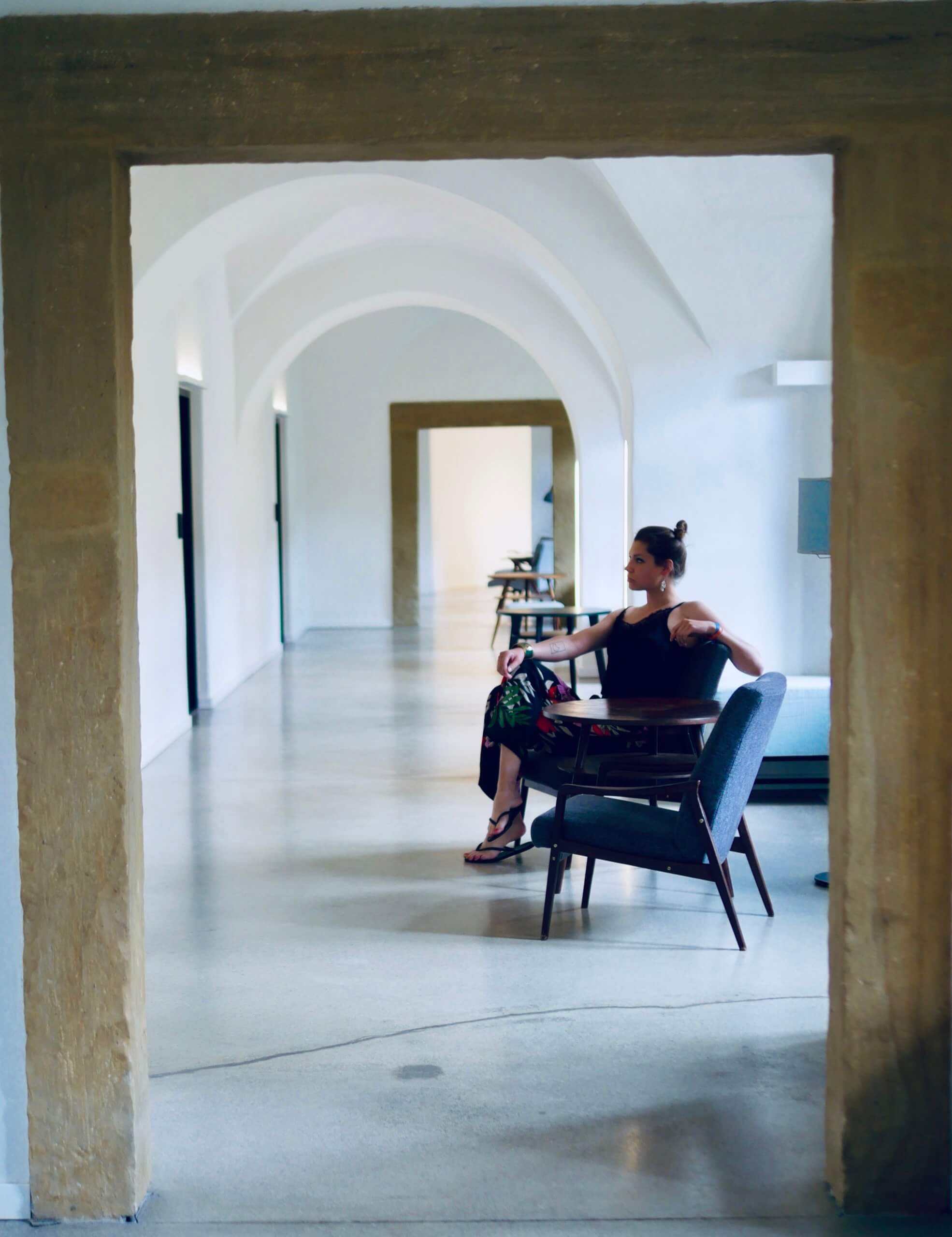 An organically arched hall, leads you from the reception to all the rooms. I love the minimalist style of the rooms. Pure white plastering instantly has a calming effect. This contrasts with the concrete floor, the stylish wooden chairs and carefully chosen pastel colours in some common spaces – like the elegant upholstery of the chairs. You have this overall effect of calm and quiet elegance which is not something you would often associate with a hostel, right? On the ground floor, there is a fantastic co-working space for digital nomads. If that wasn't enough, right across, is the hostel's brand new Long Story Short Eatery and bakery, an attraction in its own right. The food is locally sourced, Czech classics with a modern twist. You choose from several tapas style sharing dishes or something more substantial. The open air setting in the fort's ivy draped courtyard is very romantic and magical.In short, Long Story Short Hostel is in itself a destination and a perfect reason for you to visit Olomouc.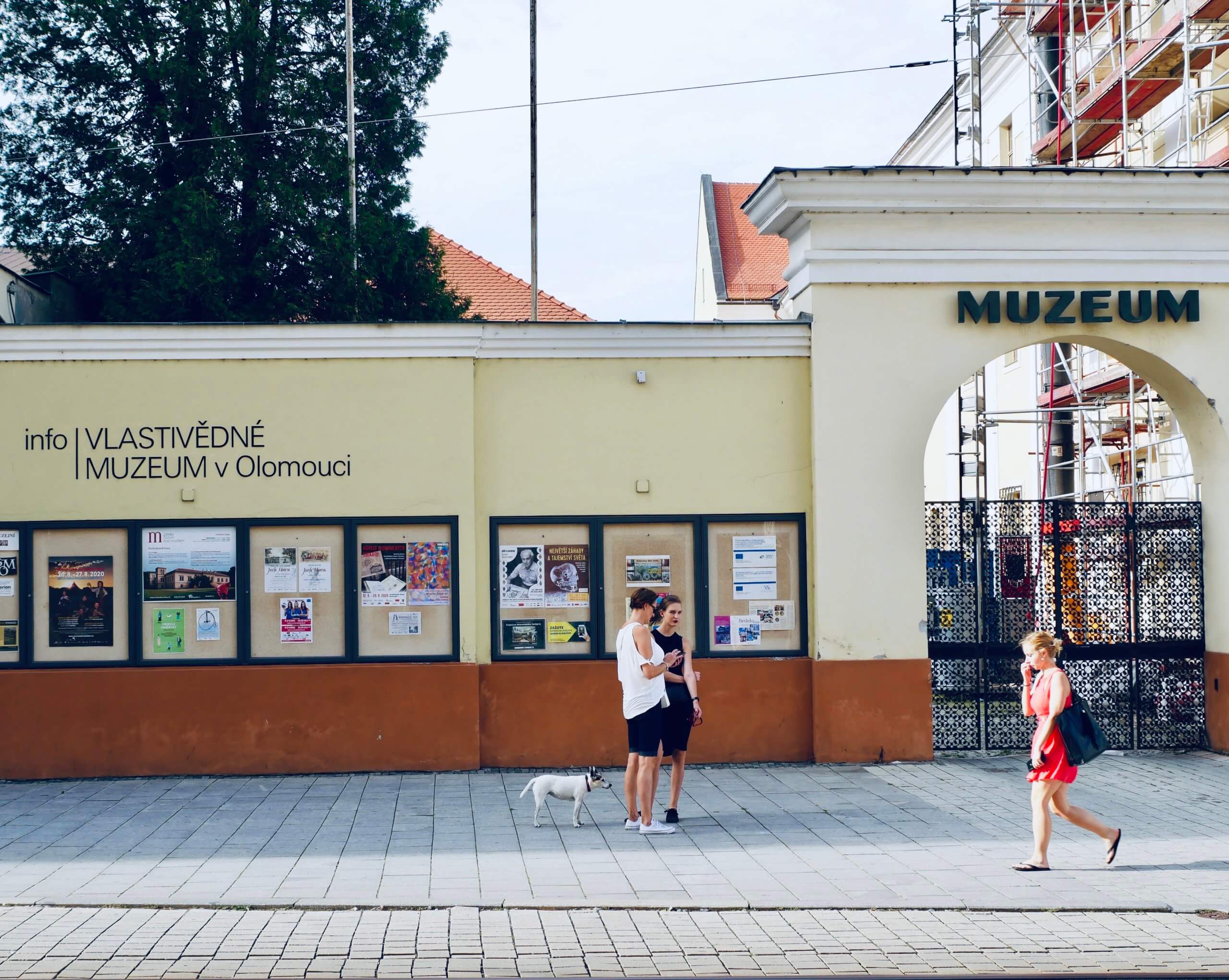 Once you do step out of the hostel, you'll find a city that's really nice on the eye. It is very compact so within a short radius, there's a wealth of gorgeous architecture, cute boutique shops and bars that spill out onto the cobbled streets.
It is a city made for perfect aimless wandering.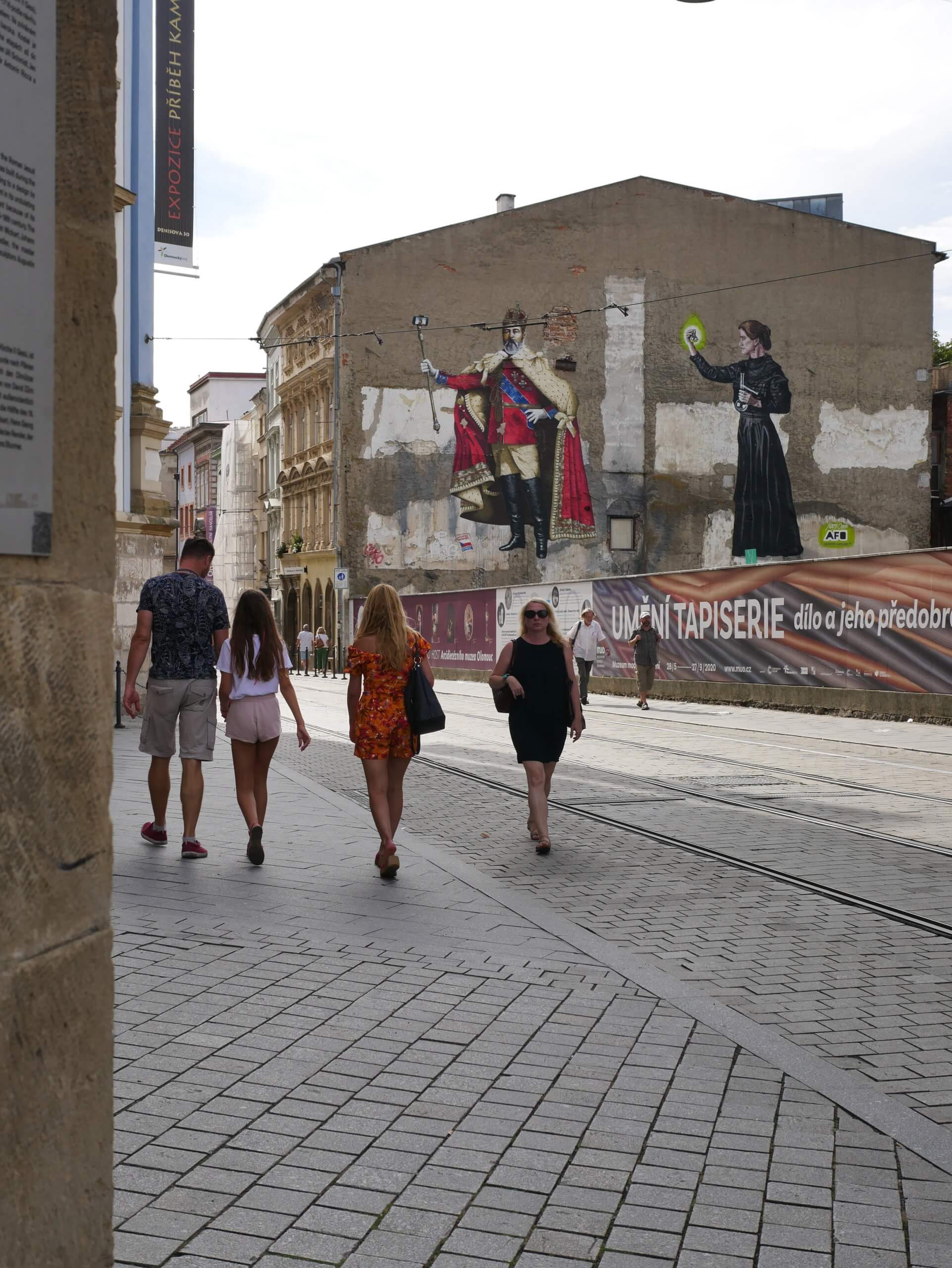 Every twist and turn you are greeted by something interesting.
One of my favourite parts of the city is the main Horní náměstí square, one of the nicest in the Czech Republic, surrounded by historic buildings . One of my favourite buildings on the square is the splendid 15th century baroque Town Hall with a tapering tower that features a highly unusual astronomical clock on one side. This was almost completely destroyed by the Nazis and remodelled during Communist years to display scenes of proletarians at work to mark the passing hours, rather than saints.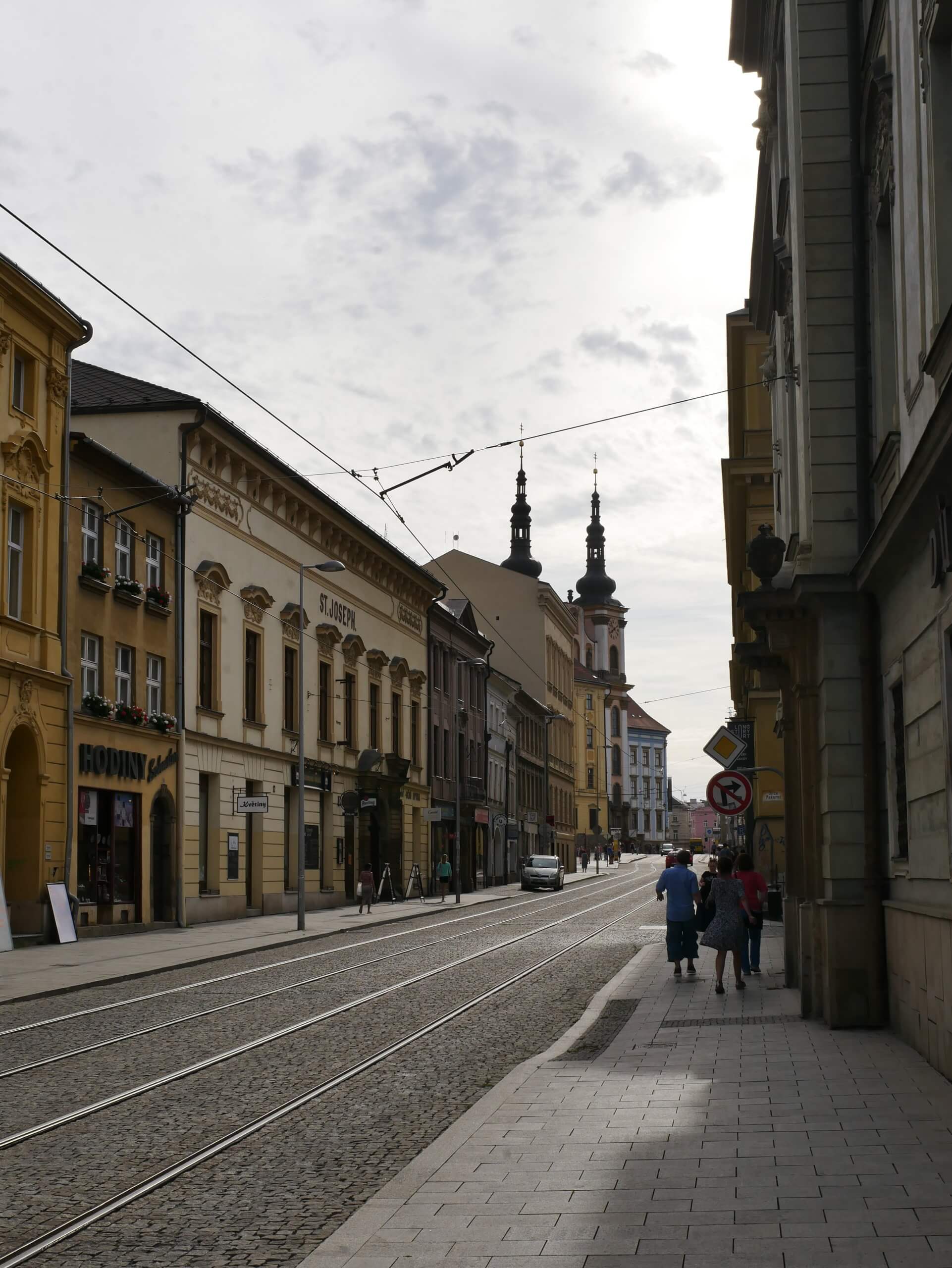 Just across from the town hall you'll also spot that UNESCO-listed Holy Trinity Column, which I saw all those years ago in the Lonely Planet guidebook. The magnificent 18th century monument is ornately decorated with sculptures of various saints. It is supposedly the biggest single Baroque structure in Central Europe. Via the Lower Square, head east to the old city walls through pretty Bezruc Park – ideal for a picnic or romantic stroll – up to the city's grandest church, the Wenceslas Cathedral, dating from 1131 but rebuilt in the 19th century in Neo-Gothic style. If time permits, climb the church of St Michael's with its bell-tower and superb views of the city.
25% of Olomouc's population are students so it may come as no surprise that the bar scene here definitely packs a punch for a city of its size. My favourite bar is the Vertigo student sky club, a basement club with rooms designed with scenes from Hitchcock's classic thriller Vertigo. The cheap beers and eclectic range of cocktails here (try the Angry Dog) will leave you for sure with a vertigo inducing hangover the following day. If you love your Guinness and whisky, also pop into the stylish Black Stuff, Irish Pub and Whisky Bar – fab service and great atmosphere. If you are a jazz, blues aficionado, pop into the Jazz Tibet Club which plays host to local and international bands from the jazz, blues and world music scene.
Last not but not least, a fact not so well known to Brits, Moravia is famous for producing some pretty decent local wines so make sure you spare a few hours to visit one of the many 'vinarna' (wine bars) around town where you can have a glass of wine for a fraction of the price of what you would pay in the UK. My favourite vinarna is the down to earth Vinný šenk U Zlatého beránka (Univerzitní 2, 779 00 Olomouc).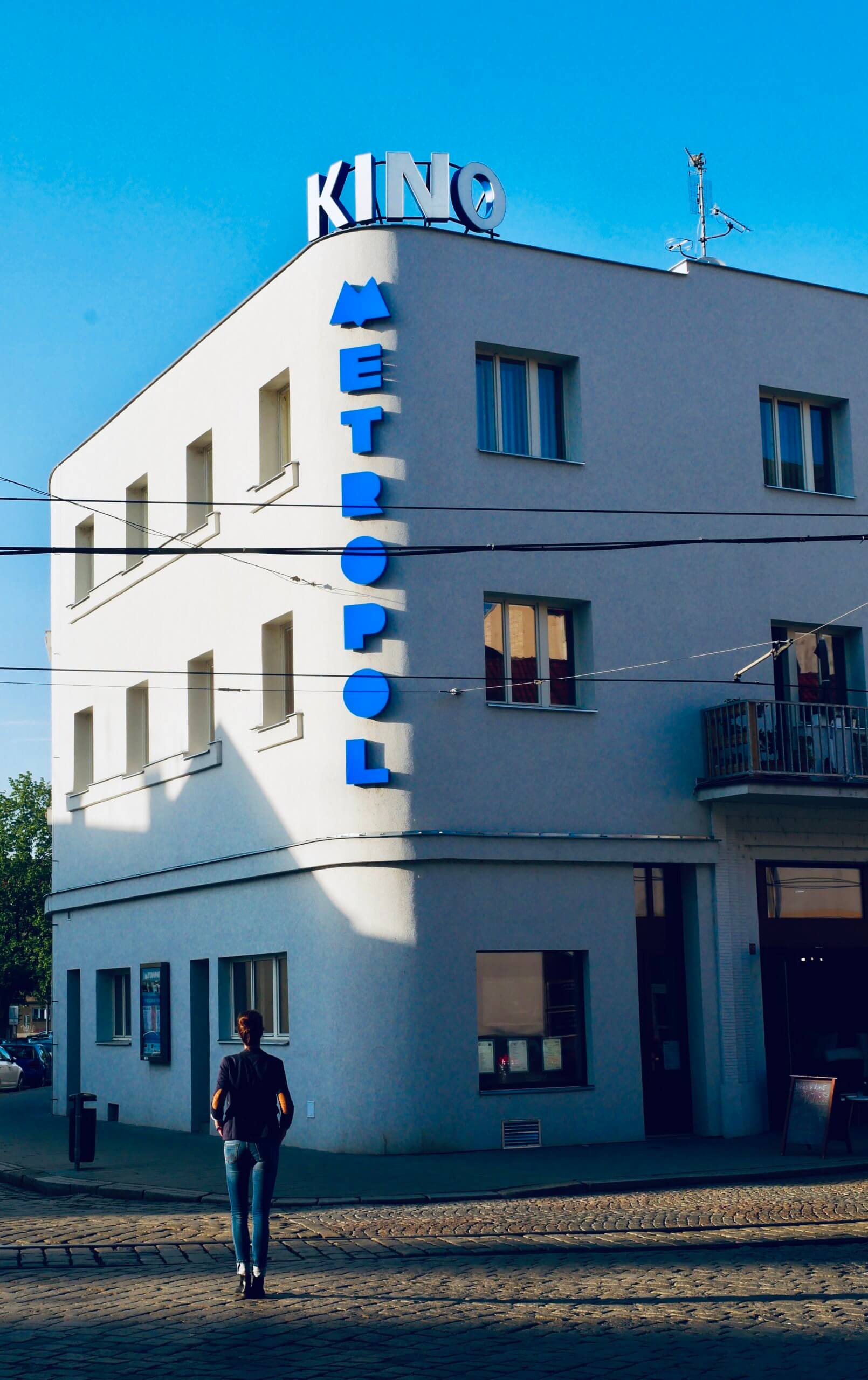 There are some cities you just fall in love and feel at ease instantly. Olomouc is one of those places where I always feel at home. It is a small city and everything is within reach – cafes, bars, cinema (Kino Metropol is my favourite showcasing latest independent cinema plus the art deco building in which it is located is stunning) and supermarkets. I love the juxtaposition of architectural styles, from the bombastic Baroque and moody Gothic to the pretty socialist architecture. I also love the fact, that at most times, the city feels very laid back. In the summer especially, when students disappear, the city feels so peaceful. After the hustle and bustle of Prague, coming to Olomouc feels like a real escape from the elements, a place where I can reconnect with myself and just enjoy the simple act of living. If that sounds like something for you, hop over soon….before the crowds come.
Disclaimer
This post was made possible thanks to Czech Tourism. All views expressed here are entirely my own.
Gratitude
First of all a huge thank you to Eva and everyone for the invitation to Olomouc and Long Story Short Hostel. Also a huge thank you to Czech Tourism and Traverse Events for inviting me to be part of the #CzechIn2021 campaign where you can discover the 21 best things to do in Czech Republic. For more inspiration and ideas for visiting Czech Republic in 2021, please visit the Visit Czech Republic tourism website.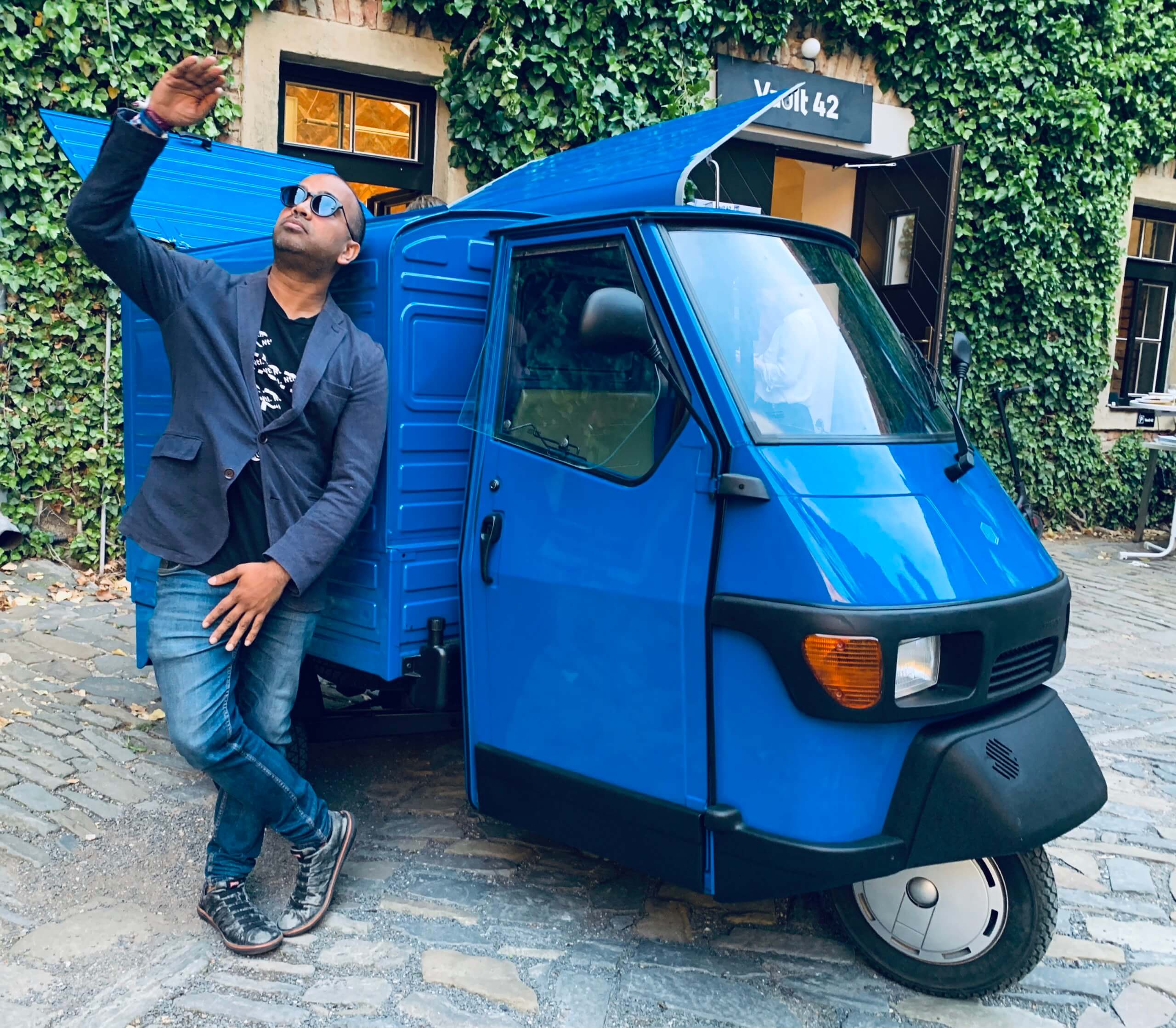 Further reading
Checkout this excellent guide on best things to do in Olomouc from our friends Nat & Rob at LoveandRoad.com. Plus, don't forget to read our brand new alternative guide to Prague and my guide to the best things to do in Český Krumlov.