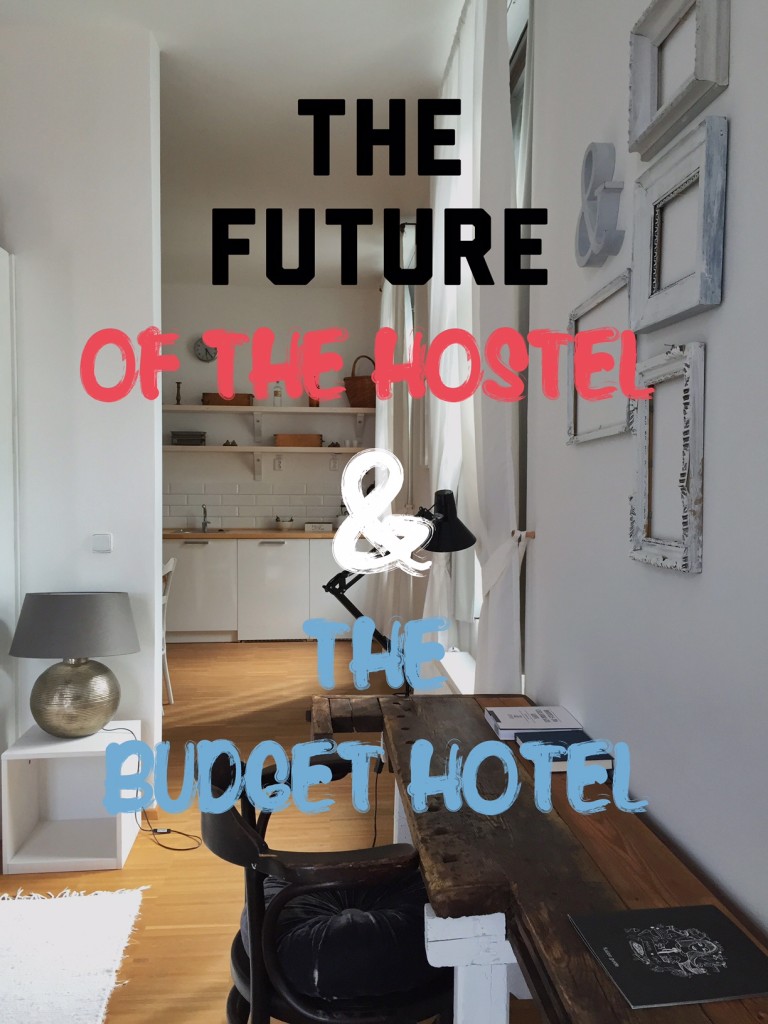 Belated Happy New Year from the BudgetTraveller!
I hope you had a nice break from work like me and 2015 has been good to you so far.
I thought I'd start 2015 with something different. Since it is officially the year we went back to the future, like Marty, I am going to go time travelling and try and see what the future holds for hostels and budget hotels.
I was recently invited towards the end of last year to be part of a very exciting panel at the inaugural Hostel and BudgetTraveller conference. The panel was challenged to present their vision and ideas of what the hostel and budget hotel of the future would look like. I thought long and hard about this. These are some of the ideas that came to my head.
Some of these ideas might be off the mark. Some are already becoming a reality.
What do you think the future hostel, budget hotel will look like?
Be great to hear your thoughts on this topic.
'Luxury hostels' are the future of hostelling
I won't call it Poshtel as mentioned in the 2015 trends report by World Travel Market. I've done my research with travellers. Nobody gets the word 'posh' outside Britain and any native english speaking countries. So please. Don't call them Poshtels. I'll stick to the word 'Luxury Hostels.' It is a nice oxymoron. I covered the trend of Luxury Hostels 3 years back on the blog and over the last 18 months, the trend has became mainstream thanks to Generator Hostels who have opened some stunning hostels in Berlin, Barcelona, Venice and soon will be launching in Paris and Rome. There is a whole bunch of exciting hostels opening their doors in 2015 which I covered late last year on the blog. From cool bars, rooftop infinity pools, cinemas and swimming pools: the list of amazing facilities you can find in these luxury hostels are amazing. Plus you have the flexibility of choosing between dorms or an ensuite private room. Hostels are suddenly cool with not only young people but also a much older generation of travellers. Business travellers seem to be switching more to hostels than before. The offer of free wifi, good central locations seem also to be a key factor into why hostels are being preferred over budget hotels.
Luxury Hostels are the future of hostelling in my opinion. They offer the guests an experience on so many levels- design, comfort, wonderful staff, cool events and amazing facilities.
It is a wonderful hybrid model that offers the best of all worlds.
There will be no differences between hostels and budget hotels
The lines between budget hotels and hostels are going to blur in the future. In fact they are pretty blurred already: it is pretty hard to tell the difference between a boutique hotel and a luxury hostel nowadays. Just walk into the lobby of Hostel One Eighty or say the Generator Venice and you'll know what I mean.
The one key difference between hostels and hotels at the moment is that hostels have the social edge.
That will change. Given how competitive the budget sector is and with the rising popularity of AirBnB, budget hotel sector will have to innovate and be better at creating a more 'social' vibe for their guests.
The hotel of the future is here. You have to look at hotels like the Ace Hotel in New York ( a hotel that offers bunk beds) and the Daniel in Vienna ( starts at around €65! ) which both share a cool and very creative atmosphere, lots of social spaces for guests to relax and meet, an onsite restaurant and bar that serves food sourced from local producers plus tons of cool events taking place on a regular basis.
Guests want more than just a cheap bed. They want an experience. They want character. They want to meet and interact with locals and guests. The days of the bland, boring chain hotel are numbered. Cool, budget boutique hotels like the Daniel in Vienna, the Student Hotel in Holland are the future.
The future hostels and hotels of this world will have superfast free wifi
Lets be honest here folks. We hate paying for wifi right? Nobody wants to stay in a hostel or a hotel that charges wifi. Budget hotels and hostels of the future will have to stop charging for wifi.
In any survey you find about what travellers hate paying for…you will find wifi being the number 1 thing on top of those lists. Guests hate paying for wifi and no matter hoteliers try and justify their reason for charging wifi….it just doesn't look good. Wherever we travel in the world, we want to stay connected with our friends and family. Without having to pay for it.
The future hostel and budget hotel will have to invest in offering superfast awesome wifi to their guests. As broadband infrastructure improves and costs decreases in the near future, this will become a bare minimum requirement.
The rise of niche hostels- How about visiting an art hostel or a wine hostel?
As travel becomes more personalised, bespoke and niche focussed, more niche hostels and budget hotels will emerge in a bid to make themselves to stand out from the compeititon. We already have a spa hostel in Switzerland ,  cultural hostels popping up like the Gallery Hostel in Porto and music hostels like the Mosaic House in Prague. I can foresee in the near future cool hostels popping up in wine growing regions and hostels that dedicate themselves to promoting local art of the city and even hostels focussing on a certain age bracket, demographic and type of traveller- female only, under 30's and even gay/lesbian hostels. Hostel concept is such a flexible, vibrant and creative one….so many cool hostel ideas are waiting to be born.
How about branded rooms in hostels and hotels?
There will be a rise in number of brands collaborating and developing partnerships with hostels and budget hotels, especially those that have managed to create a distinctive brand and loyal following amongst youth travellers, a much sought after demographic for brands. E.g: Generator.
Brands are having to compete more to promote their products in a crowded space, and already looking at alternative avenues like hostels to get their brand message out there. Example: Urban Outfitters pop up store in Generator Berlin
I think we are not too far off from the day when we'll walk into a hostel and have the chance to stay in the Carlsberg or Urban Outfitters suite. Hostels can collaborate with local brands to help promote their products to their guests, helps create a nice revenue stream for them and guests get to sample unique, local products that give them a sense of the place. Win win situation for everyone. Think of it. The opportunities are endless.
The future hostel room will highly adaptable and flexible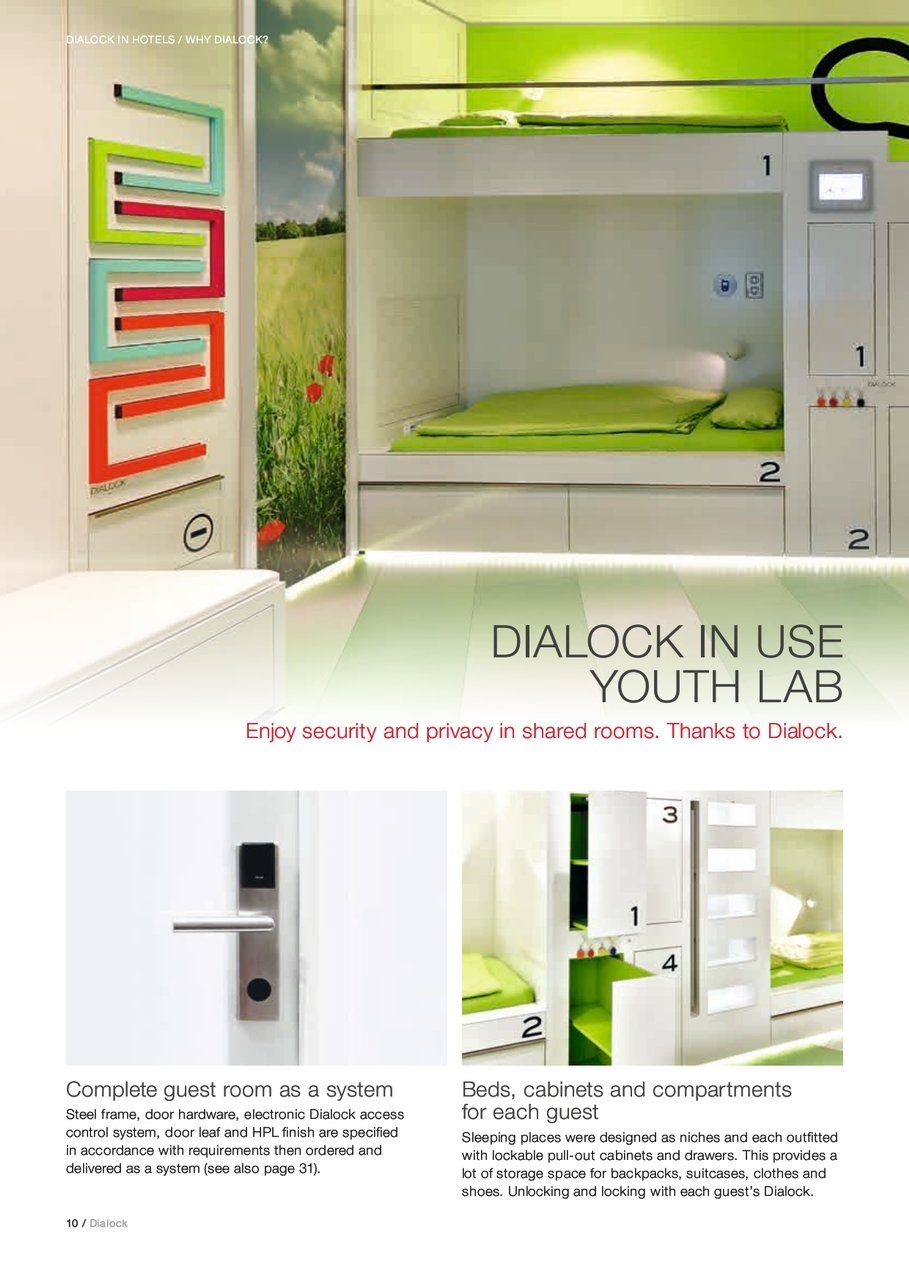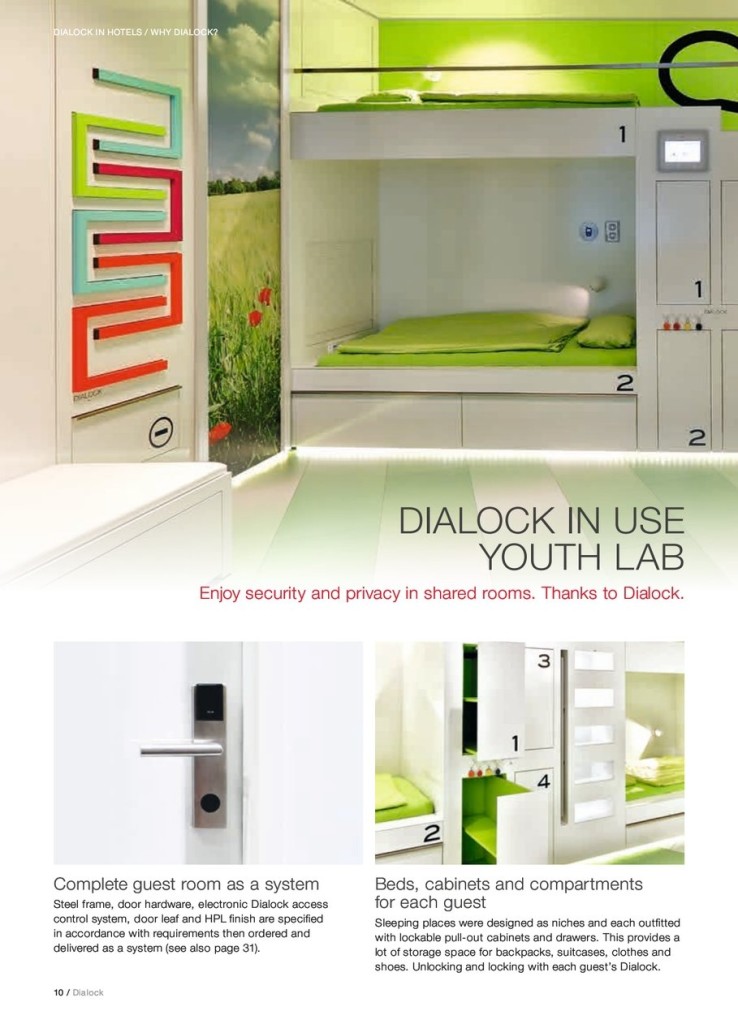 The future hostel will have multi-functional rooms to help meet the fluctuating number of guests and their various requirements.  From serving as a dorm room for upto six people, the room will easily be transformed into a family room with sleeping areas for two children and a separate double bed for parents.
The future hostel room is now a reality thanks to a joint venture between German furniture fittings and hardware manufacturer Häfele, the Bavarian Association of German Youth Hostels (DJH) and students of the University for Applied Sciences in Munich, led by Prof Ruth Berktold.
The challenge for them was to develop a room that was young at heart, versatile and flexible that can accommodate two to six guests. In addition, the room had to be suitable for group activities and offer private areas at the same time.
They came up with versatile furniture pieces that allowed the room to be sectioned into numerous functional areas. For example, the bathroom door was built in a way that it separates the shower and sink areas like a mobile wall, when it swings inside by 90 degrees. Now the bathroom can be used by two people, even strangers, simultaneously.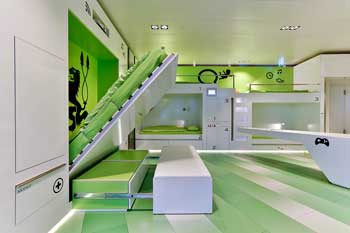 Another space saving solution presented by Häfele was a double bed and table that folds up against the wall to save space.  Cool huh?
The future hostel and hotel will be REMARKABLE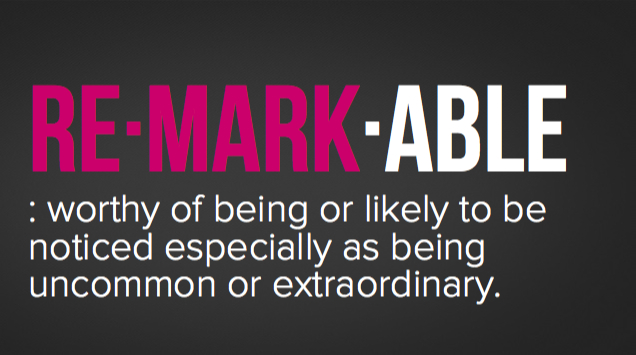 Innovative ideas aside, the future hostel and budget hotel will have to be good at achieving one simple thing: be remarkable.
I find a lot of hostels and budget hotels that are happy at being adequate. Great designed rooms but the staff look bored and unhappy. Nice common room but no cool events- no talking points.
In this day of social media you have to give guests a remarkable experience that they will want to share on their social networks. Exceed their expectations. Every customer is a potential ambassador of your brand thanks to social media.
Offer guests a great service. Make them feel at home. Notwithstanding the exciting innovations that might revolutionise the industry, the basics in the future will still be the same. The future hostel and budget hotel will make their guests feel remarkable and in turn they will make your brand remarkable.