What will the hostel of the future look like? I wrote this essay a few years ago trying to predict some of the changes which were already taking place. Fast forward to 2021 and the evolution of hostel has continued to the point where it gets hard to distinguish between hostels and hostels. There are many interesting ideas of where the hostel sector should go from here.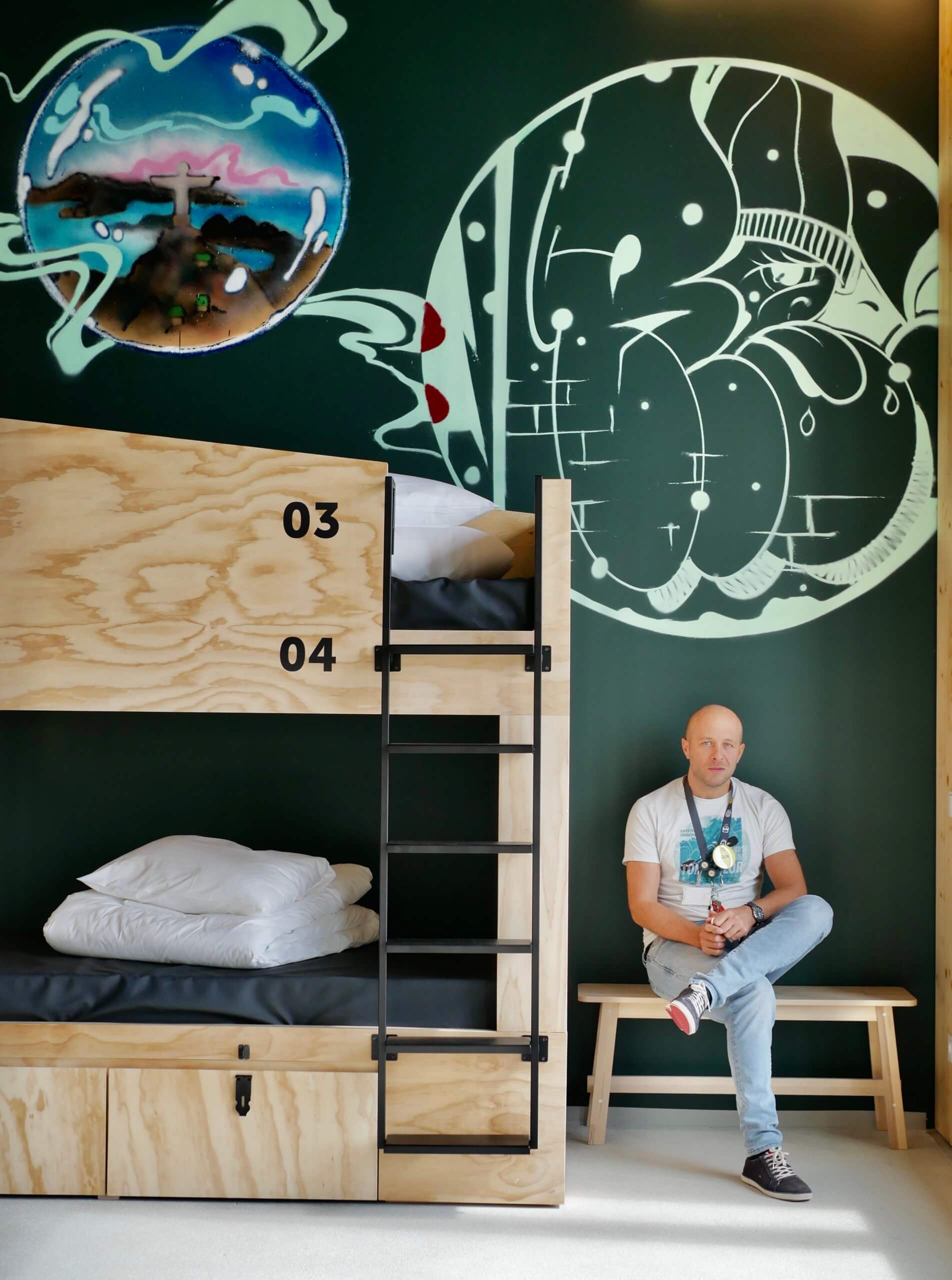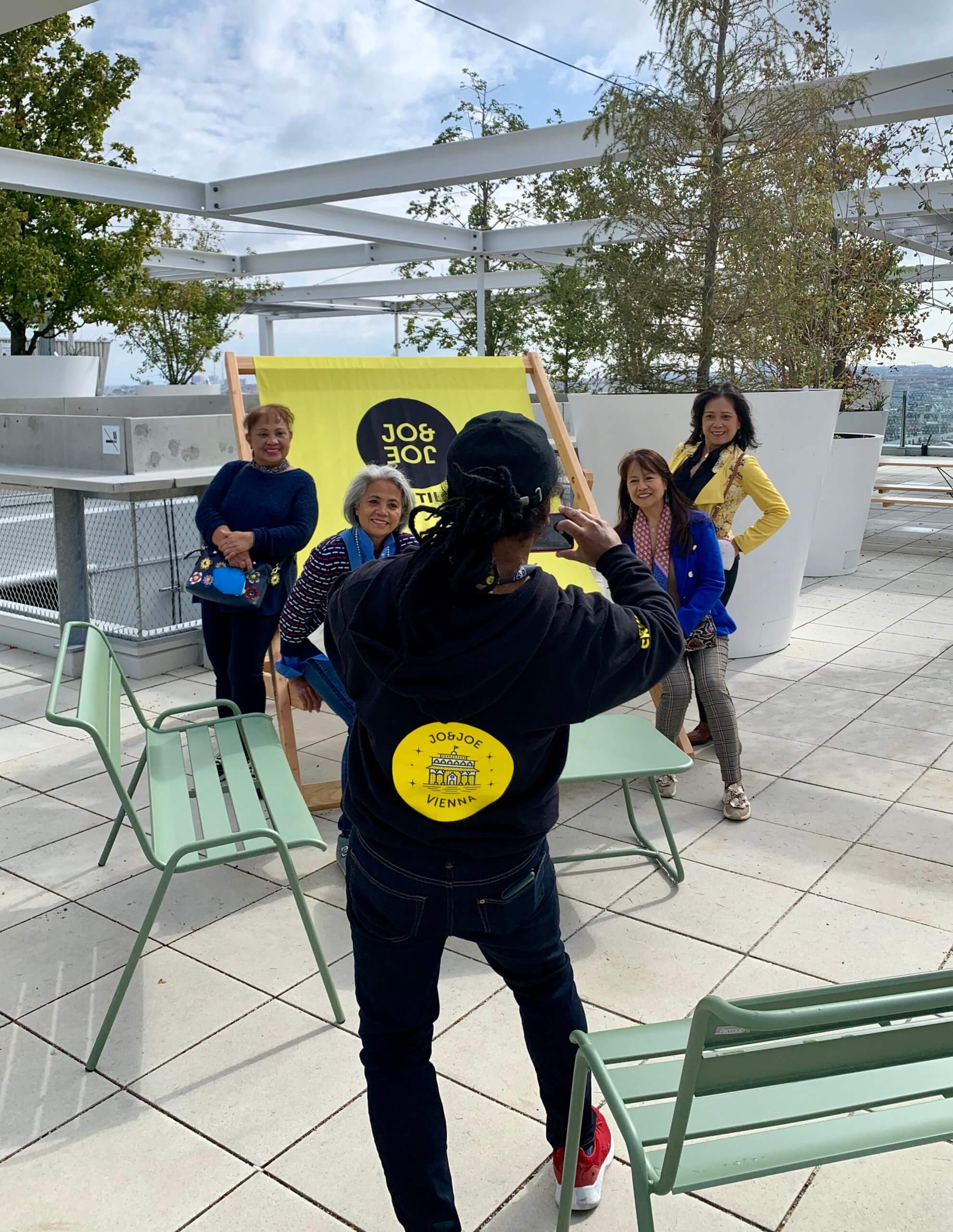 One of the most compelling visions has been presented by Accor through their new JO&JOE brand. The brand aims to "blend the best of private-rental, hostel and hotel formats." Instead of calling them hostels, they have coined the term 'open house' to describe their new concept in hybrid hospitality. Their hope is that their guests, both visitors and locals, see JO&JOE as an open space and extension of their living room, where they can pretty much do everything – work, business meetings, lunch with friends and maybe go out after for a few drinks and have some fun. I was curious to dig in a little deeper and see the concept first hand so luckily a few weeks ago, I was invited by the team at Accor to stay at the brand new JO&JOE Vienna property slap bang in Vienna's Westbahnhof where they have a pretty famous neighbour. Here are my impressions, thoughts from my visit.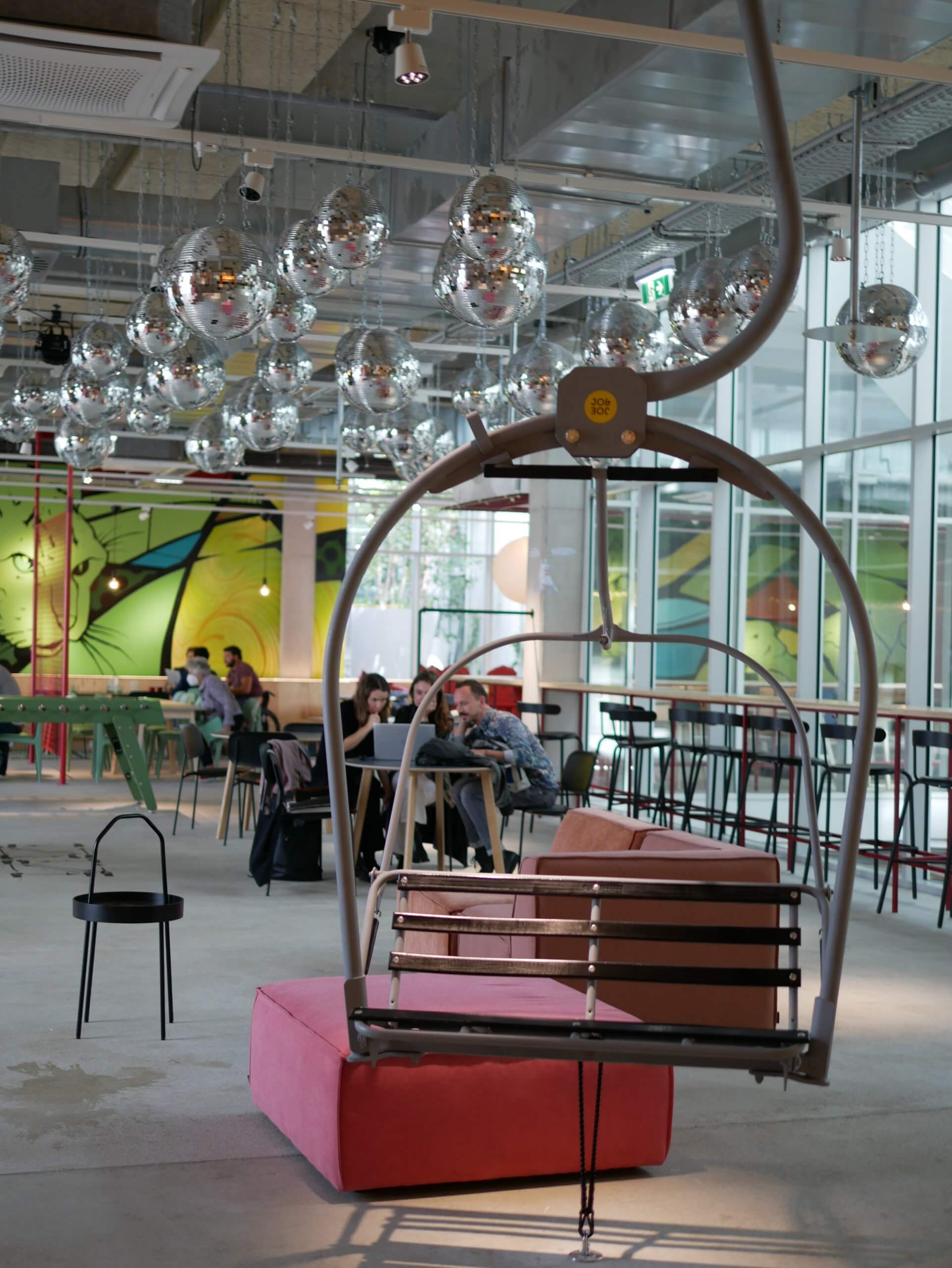 Location
Let's start with the location. The hostel is right in front of Vienna Westbahnhof train station. Located in the 15th district, it is Vienna's largest international train station, with direct connections to Salzburg and the rest of Austria. Plus there is also the underground station ( U3 & U6) which gets you to all the key spots and there is a tram station located across from the train station that includes a direct connection to Vienna's Hauptbahnhof. So you're very well connected. Plus just right across the train station marks the beginning of Mariahilferstrasse, the longest shopping street and pedestrian zone (1.8 kms) of Vienna. It has all the big brands, a cinema, cafes and restaurants. 15th district in itself is not Vienna's prettiest but if you value grit and character, then you'll feel at home. It is very multicultural and you'll find an interesting mix of places to eat ranging from Turkish, Thai ( Highly recommend All Reis Bangkok Street Food) to Serbian ( If you love burek, try Burek Vucko'84 ) and Indian. Few blocks north, you'll find yourself in Josefstadt which has a lovely bar scene and good restaurants.

Rooms and Bathrooms
There's a total of 345 beds spread across 2 floors of JO&JOE Vienna. There's a nice mix of rooms types, from multi bed dorms ( which they call 'Together' rooms) to private ensuite triples and doubles ( branded as "Yours" rooms ) which are perfect for couples, families or business travellers. Prices start depending on seasonality, weekend or midweek and the type of room but you are looking at €20 euros per bed and night and around €60 for a private room.
Bunk beds in dorms are well spaced. They are solid, made from raw timber sheets. Each bunk comes equipped with USB , plug sockets and reading next to each other. There's also a handy pocket to keep your documents, passport and kindle. Plus there's a privacy curtain if you are looking for more privacy in your bunk. There's also a shared bathroom and toilet in each dorm plus a few sinks for brushing your teeth or grabbing a glass of water. Another neat feature is the changing room cubicle with a large mirror and privacy curtain, very handy when getting ready for the day or for an evening out. The dorms are all well spaced out so you have your own space plus many of them have huge floor to ceiling windows which bring in a lot of light. The privates are very spacious, ensuite.
Showers are fantastic here, good water pressure and come armed with beautifully fragrant toiletries so no need to pack your shampoo and shower gels. If you need a hair dryer , you can grab one from reception. ( Requires a €5 deposit )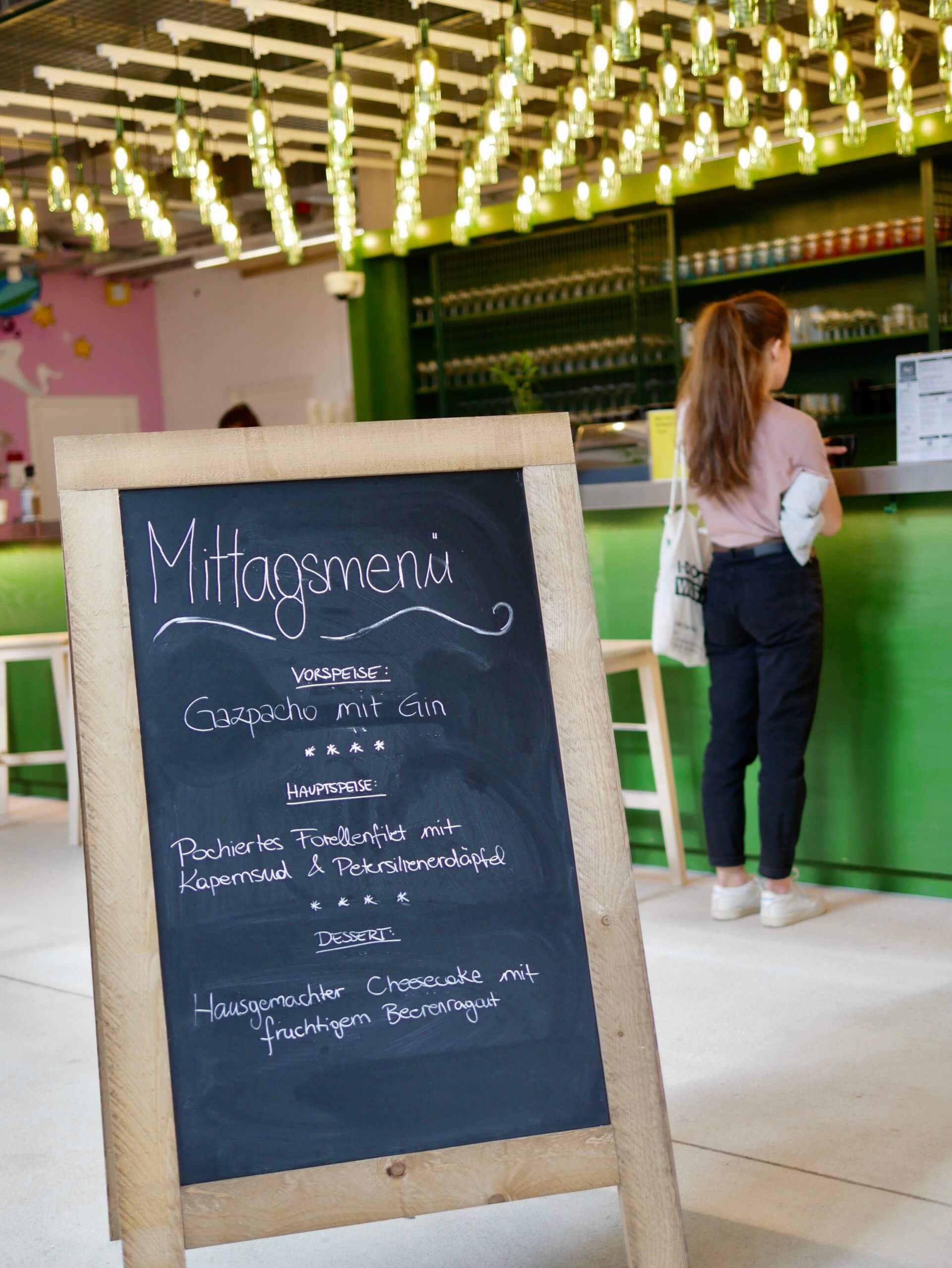 Facilities
Facilities here are fantastic. The first floor of the property ( 4th floor of the building) has a large common area where guests and locals from Vienna can lounge in comfy sofas, work from one of the tables or maybe challenge a friend to a game on their huge foosball table. Besides the reception desk, you'll find a long bar which is the heart of the place and the epicentre of socialising in the evenings. There's a range of local draft and bottled beers, wine and also excellent crafted cocktails served by friendly bartenders so you're spoilt for choice here.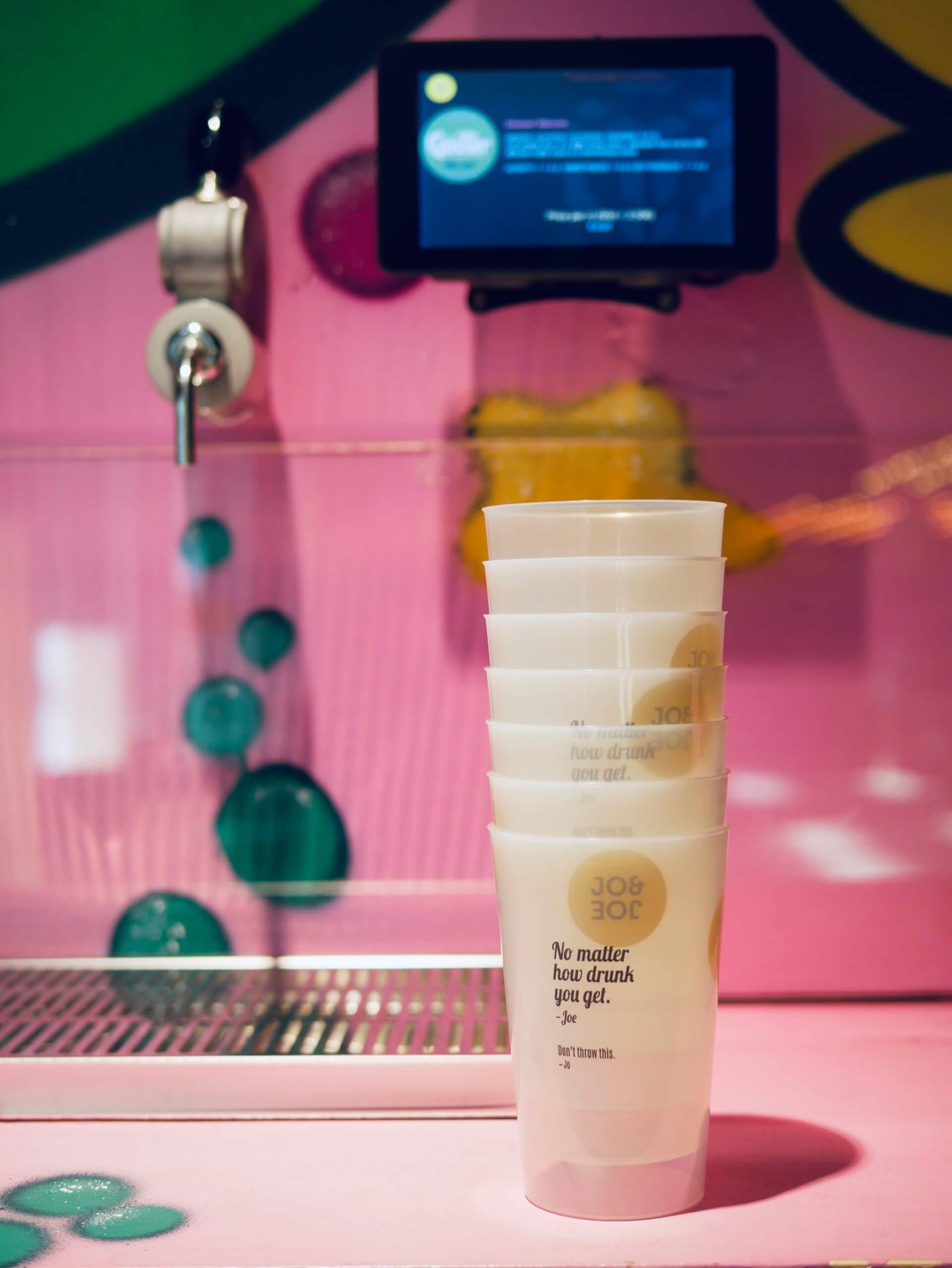 If that wasn't enough, there are also self-service beer ( and shandy) taps next to main boor where you can pay with your prepaid card ( load up with credit from the bar) and just pour yourself a pint of beer which costs around €3.50-great value for Vienna.
There are plans for an extensive programme of social events that range from DJ sessions to yoga classes.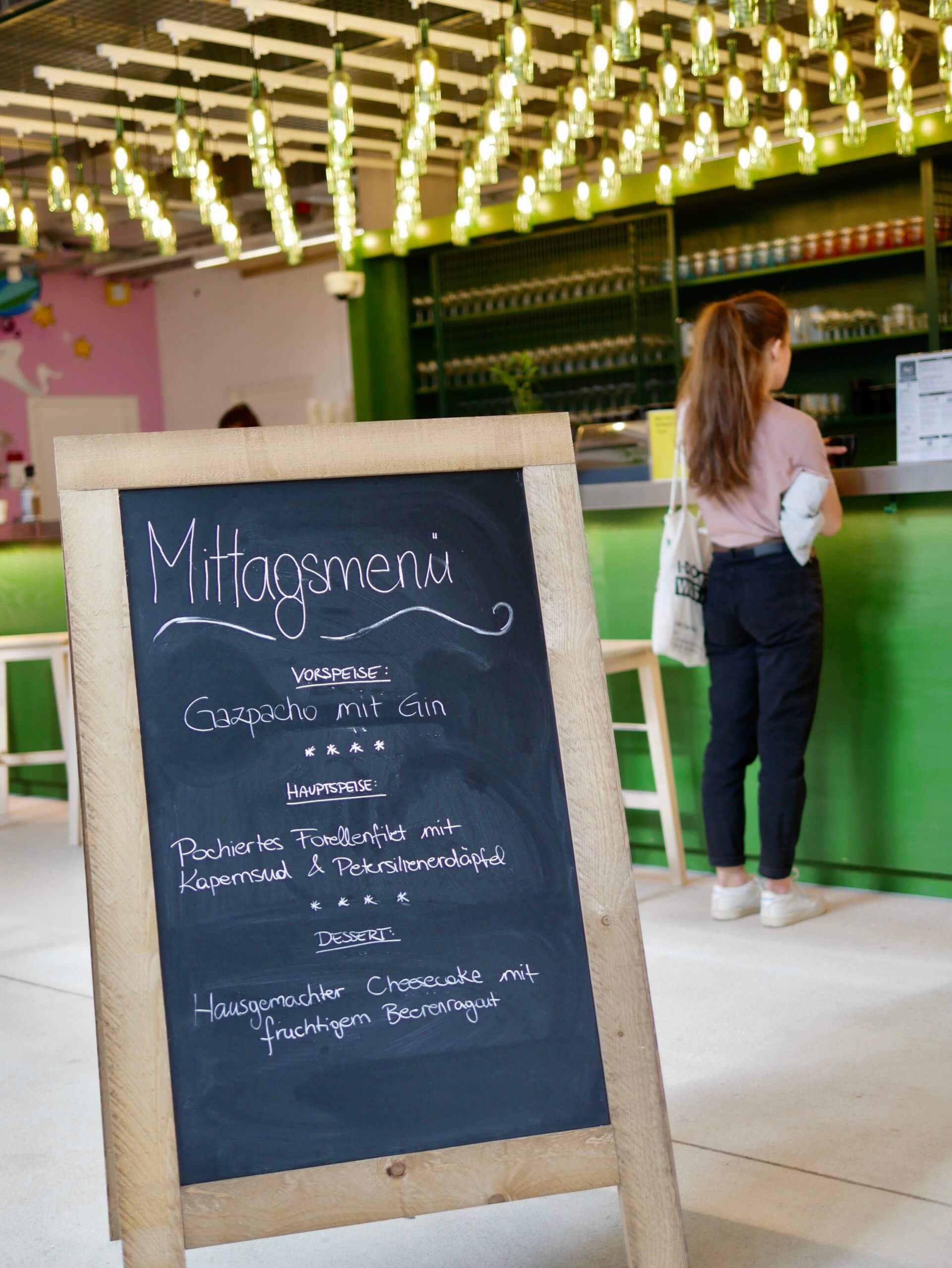 There's also an in-house restaurant that serves a mix of salads, pizzas and burgers. I have to admit the pizza from their wood fired oven left a lot to be desired plus their salads were too salty for my liking. Their veggie burger in brioche bun with fries were my favourite-I would happily eat this everyday if my body and conscious allowed me. They do have a fresh daily menu which is brilliant value and far better quality. We had mushroom soup for starters, veggie lasagne for mains and chocolate cake for desert. €10.50 for 3 courses or €8.50 for 2 courses which is incredible value for Vienna.

There's also a buffet breakfast served between the hours of 7 and 10:30am. It has all the essentials- hot drinks ( good coffee), cold drinks, pastries, cereals, bread, butter, jam, cold cuts of ham and cheese. There was also some fruits which was a welcome sight. Overall, it is a decent breakfast for €6 but there are also plenty of really good value breakfast options in the neighbourhood if you are looking for something different.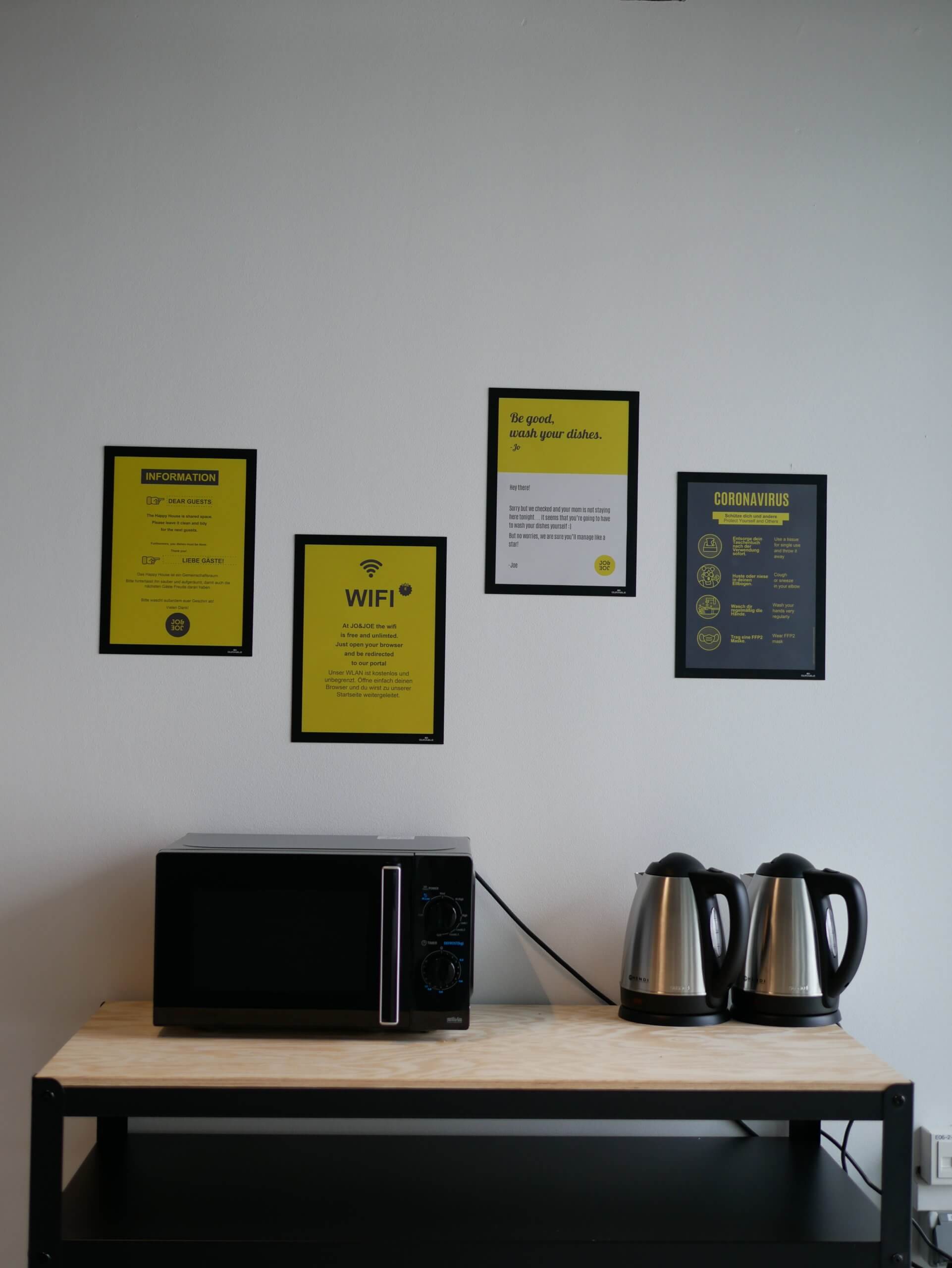 To note that while there isn't a guest kitchen here, on the second floor you do have worktop with cutlery to prepare salads and a microwave to heat up microwaveable meals. There are also 2 large fridges to store your food and drinks.
Besides the mini kitchen area there are some high tables for guests to plug in and work from. There are also some adjoining meeting rooms which you can hire to work from or for a Zoom/Skype call. There is no dedicated coworking space in keeping with the open house concept. Accor does not want you sitting in a grey and silent little room, but rather make use of their community spaces such as restaurant, bar, and rooftop. The community spaces were great to work from but in the afternoons when kids came into play on the foosball tables or gathered for a drink, things would get a bit noisy. In that case, you can use the meeting rooms or work from your room.
At the time of my visit ( September 2021) the in-house cinema was still yet to be completed but when this is completed, should be another fantastic resource for guests and locals to enjoy.
Star feature
The star feature of the property is undoubtedly the fact that the neighbours are the brand new IKEA city store. You are basically sleeping upstairs from the IKEA store! Wake up, have your coffee and walk down one flight of stairs and you're right in the heart of their brand new store. If you are lover of IKEA, I can't think of a better place to sleep in. If that wasn't enough, there is a 500 sq metre rooftop terrace for JO&JOE guests to relax in with a coffee or beer from the rooftop bar. Plus IKEA have a little space on top where you can have drinks and tasty hot sandwiches from as little as €2.50. With over 160 trees planted give a calm and serene feeling plus the views of the city, day or night are incredible. It is definitely the star highlight for me personally. Also, worth remembering that you also have access to the IKEA cafe to sample some of their delicious and very affordable meals. Their salmon or vegetarian breakfasts starting from €2.50 with excellent coffee, is the best value breakfast in Vienna.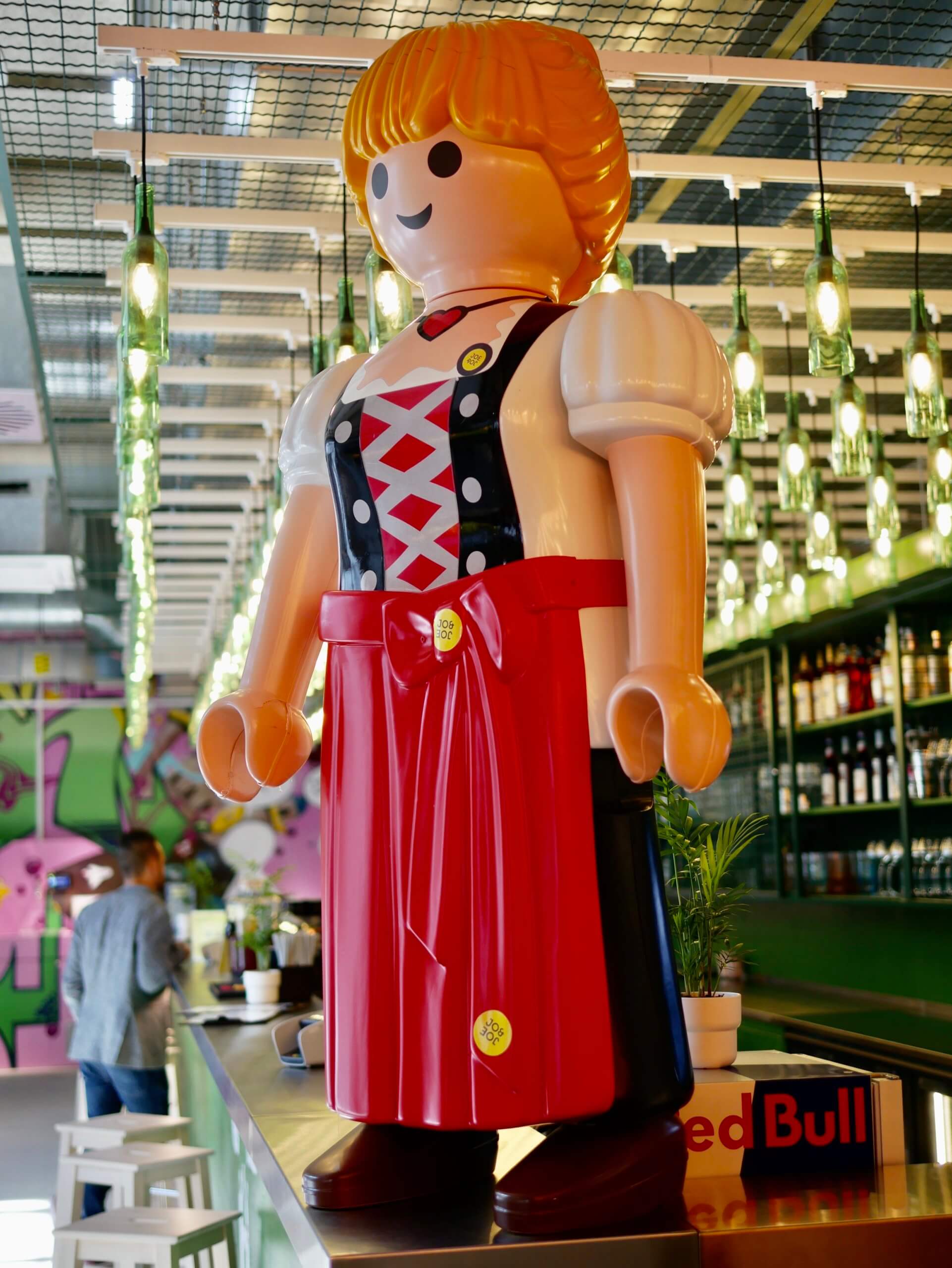 Verdict
Location, friendly staff, nice rooms and 5 star facilities ranging from the fantastic bar with self service taps, restaurant with well priced menu, the soon to be launched in-house cinema plus the incredible rooftop terrace, make this a really good choice of accommodation for Vienna. I am not quite sure if it is really geared towards solo travellers but I am sure as the property and events calendar takes shape over the next few months, it could be much easier for backpackers and solo travellers to meet and socialise. Other than aspect overall, there's little to fault. The hostel of the future? Maybe. There's plenty of good ideas and innovations here to admire. I was really impressed and can't wait to see where they go from here.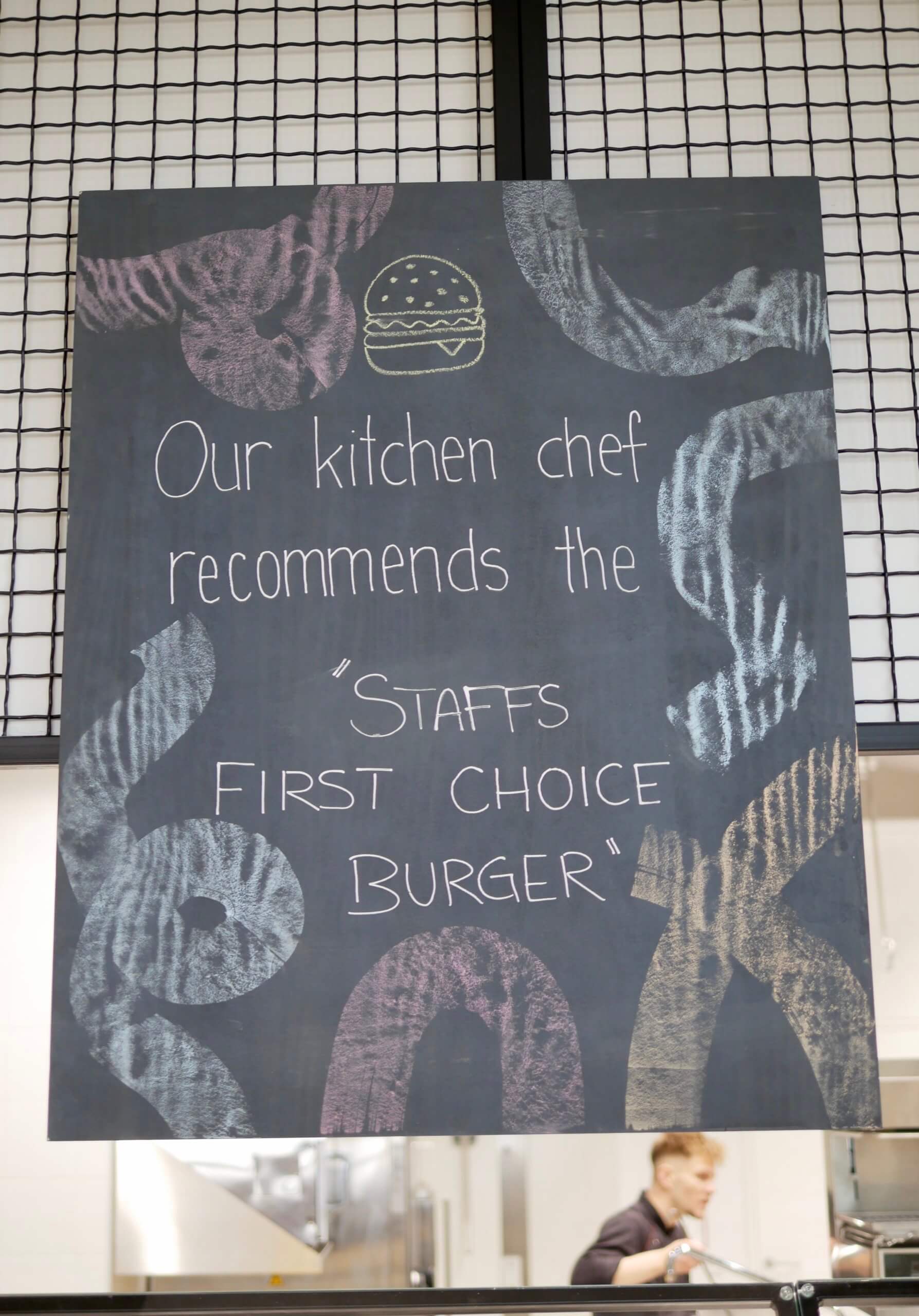 Essentials
For the best rates, book through their homepage (all.accor.com)
Dormitories start from 18€. Stays are possible up to 14 days.
Disclaimer
My stay was covered by JO&JOE and Accor but the views represented here are entirely my own.