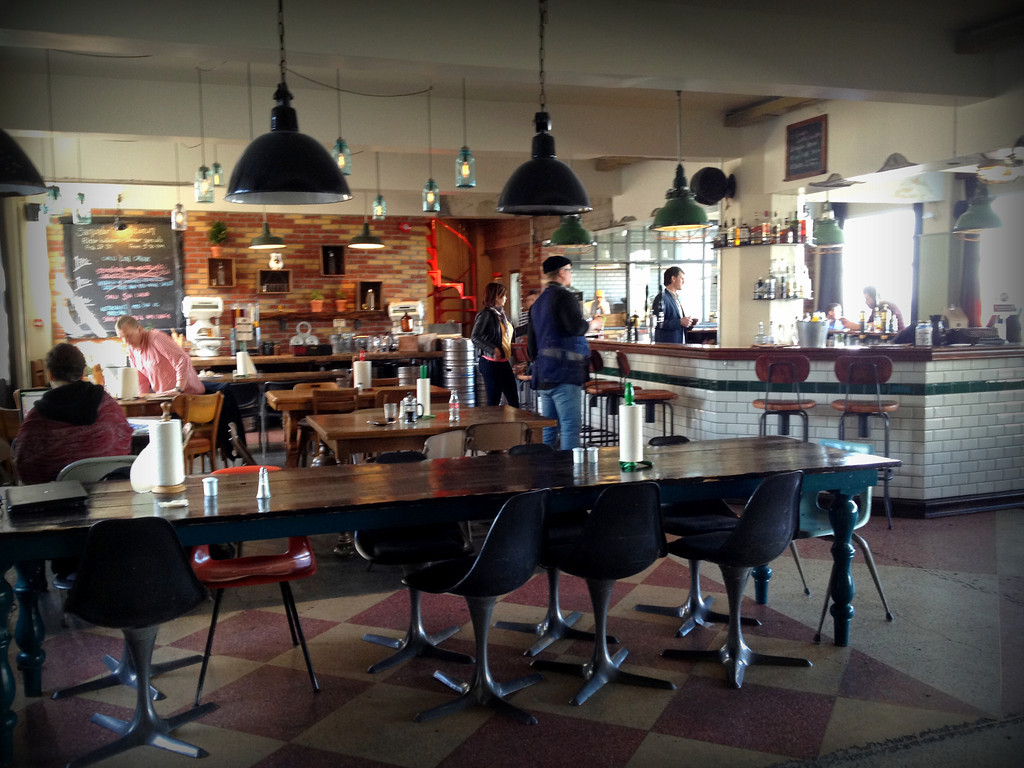 Looking more like a retro hipster lounge in Brooklyn than an Icelandic abode, Kex Hostel is one of the most stylized hostels in Northern Europe.
Location
Reykjavik is a small, colorful, and very walkable city.  Kex Hostel is located right on the water at Skúlagata 28.  Cafes and shops can be found within a two-minute walk; the epicenter of the town is a 10-minute walk away.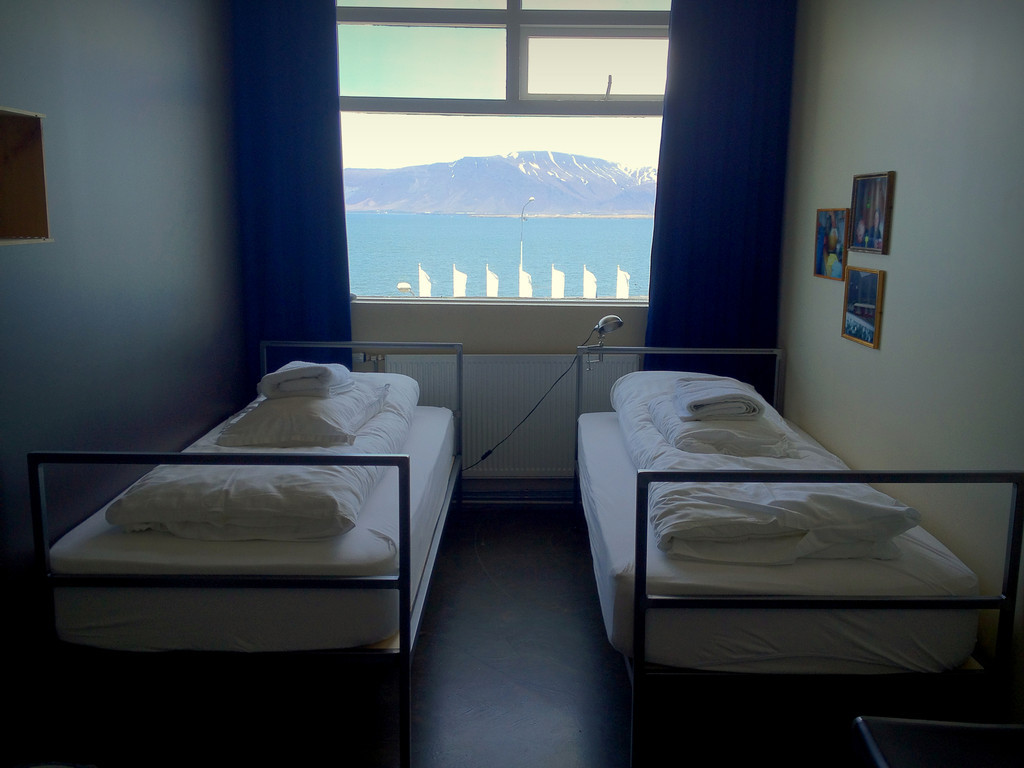 Rooms and Bathrooms
My private room was simple but had everything I needed: two twin beds with chubby pillows and big, fluffy duvets.  Out the window is a view of the water and the distant mountains.
Nearly all of the rooms use shared bathrooms; a few doubles have ensuites.  Many of the showers and toilets are private, rather than a large room filled with showers.
A few days later, I moved on to the six-bed mixed dorm, which happened to be all-women at the time.  While the design in the dorms is basic, they have enough space for all guests.  Lockers are provided — though they are tall and skinny, I can fit my valuables but not my whole backpack.
Facilities
Travelers to Iceland most often spend their days chasing adrenaline: climbing glaciers, rafting, hiking through the volcanic landscape, snorkeling in near-freezing water.  At the end of a day in the chilly outdoors, all you want to do is curl up with a book or your computer.
Kex understands that, and their hostel is outfitted perfectly.  The massive common room is filled with hammocks and comfy couches.  Vintage maps dot the walls, and a library with leather chairs and dozens of books takes up one wall.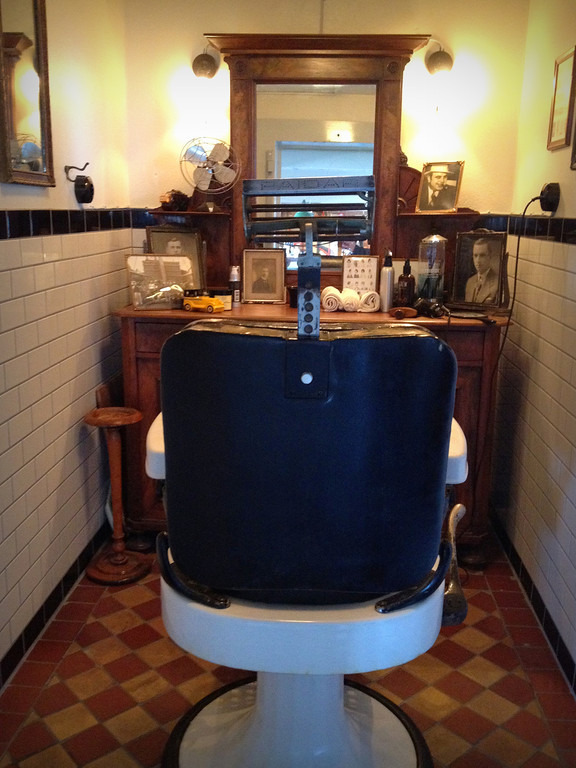 Vintage pieces are blended with a modern aesthetic.  One wall is covered with magnetic letters for instant poetry.  In another corner, you'll find a 1940's-style barbershop!
Free wifi is available in the common room only.
If you're stumped when it comes to the dozens of excursions on offer in the Reykjavik area, the staff at Kex serves as a travel agency and will help you choose and book them.  Nearly all excursions will pick you up and drop you off at Kex.
While Kex has a bar and restaurant and often hosts events for outside organizations, I don't find there to be a community spirit amongst the travelers.  Most of the guests here keep to themselves.  I think it's because travel to Iceland isn't spontaneous – most people arrive here with flights booked and activities scheduled, leaving little time for serendipity.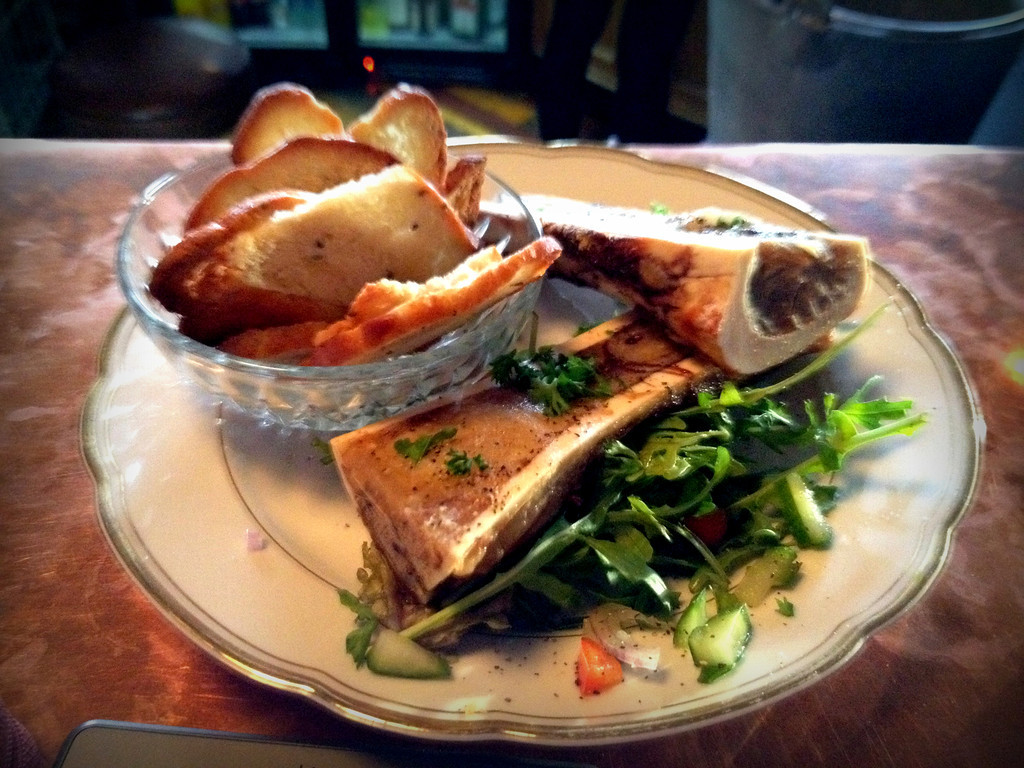 On my final night, I decided to try out Kex's restaurant and order the roasted bone marrow, served with crostini and a salad.  It was fantastic.  Never did I imagine I'd be eating bone marrow at a hostel!
Dessert is Icelandic-style tiramisu, made with layers of tart skyr yogurt instead of mascarpone.  As picky as I am about my tiramisu, it's strangely delicious.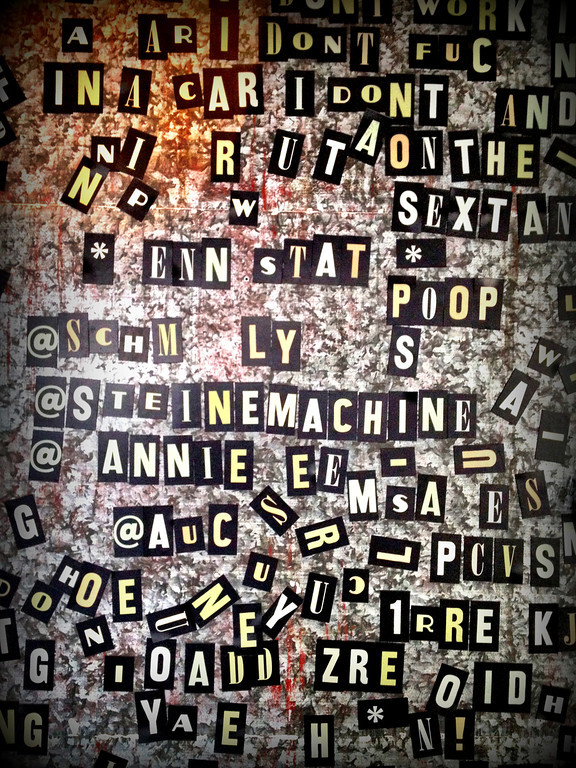 Verdict
This is one of the absolute best styled hostels I've ever seen.  It's fun and offbeat with loads of retro charm.  While the rooms themselves don't have the same style factor as the common room and the hallways, Kex is a welcome respite from run-of-the-mill hostels.  The location is convenient and the prices are very reasonable for this expensive country.  I'd love to see them put on activities for the hostel guests and foster some community spirit.
Factbox
Address: Skúlagata 28, Reykjavik 101
Phone: (+354) 561-6060
Website: http://www.kexhostel.is
Prices
Dorms from 2300 ISK (€14), singles from 8400 ISK (€53) per room, doubles from 9400 ISK (€59) per room.
Getting There
The Flybus from Reykjavik Excursions offers airport transfers to the BSI bus station for 1950 ISK (€12) one-way or 3500 ISK (€22) round-trip.  Booking Flybus + includes a transfer to a number of hotels and hostels in town, Kex included.  One-way transfers on Flybus + are 2500 ISK (€16); round-trip transfers are 4500 ISK (€28).
TOP TIP: Splurge on the Flybus +.  While most of Reykjavik is walkable, the bus station is a bit further away and it's a 20-minute walk to Kex — a bit long when you're carrying luggage!
If you are interested in discovering more Luxury Hostels in Europe, the e-book containing reviews for 40 Luxury Hostels is now free to download from the blog. Just enter your mail address on the right hand side banner to sign upto the newsletter and receive your free copy of the e-book.
Note: All images are courtesy of Kate McCulley.