The words 'Student' and 'Hotel' together do not inspire confidence immediately.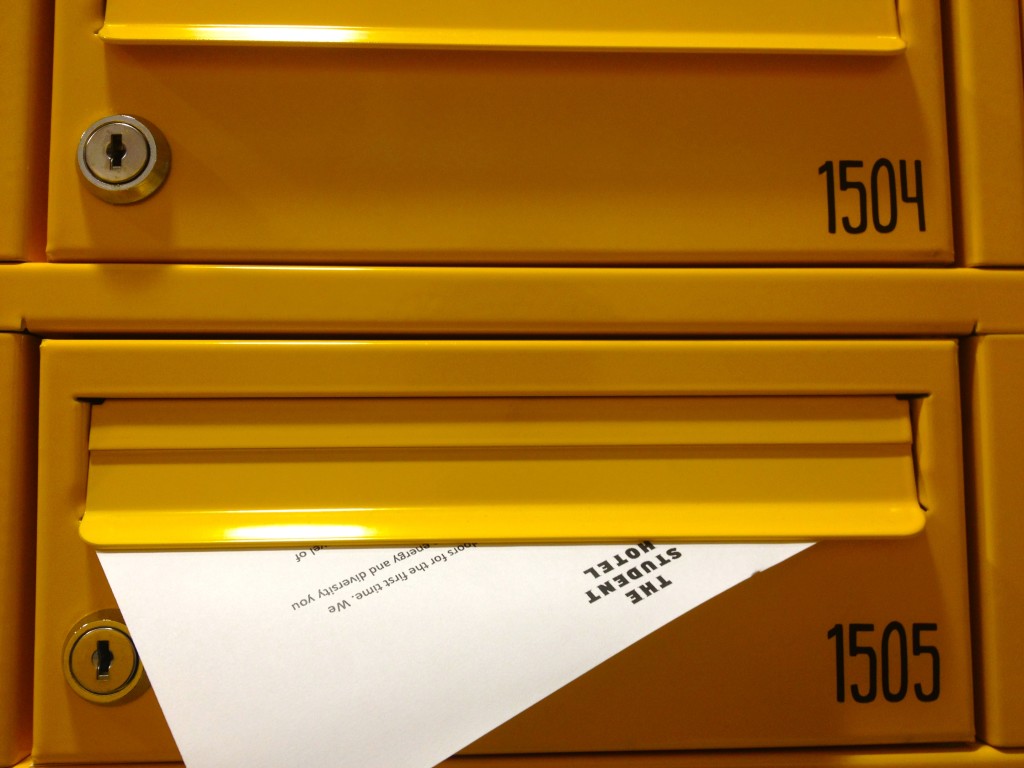 I was curious though.
On paper 'The Student Hotel' seems like a daring and innovative concept for a hotel.
What's the big idea?
The Student Hotel is a hotel which houses short-term/long term scholars but also offers rooms to tourists visiting Rotterdam , Amsterdam and Liege [ Hague, from Sept 2014 ]. The idea is to create the perfect place for cross-cultural exchange between students and visitors from across the world.
It sounded to me like a recipe for chaos. I imagined rooming with a bunch of hedonistic, rowdy students partying all night long and me not getting one iota of sleep (maybe partying with them all night long too and running my liver further). But maybe… just maybe I was showing my age here and being too sceptical. Drawing on my memories of my university years where I stayed in a wide variety of dreary student gigs, I guess I did not have high expectations in terms of style and functionality.
So when I arrived late one October night, last year at the Student Hotel in Rotterdam, I have to admit the place was a shock to the system. Not in the way I expected…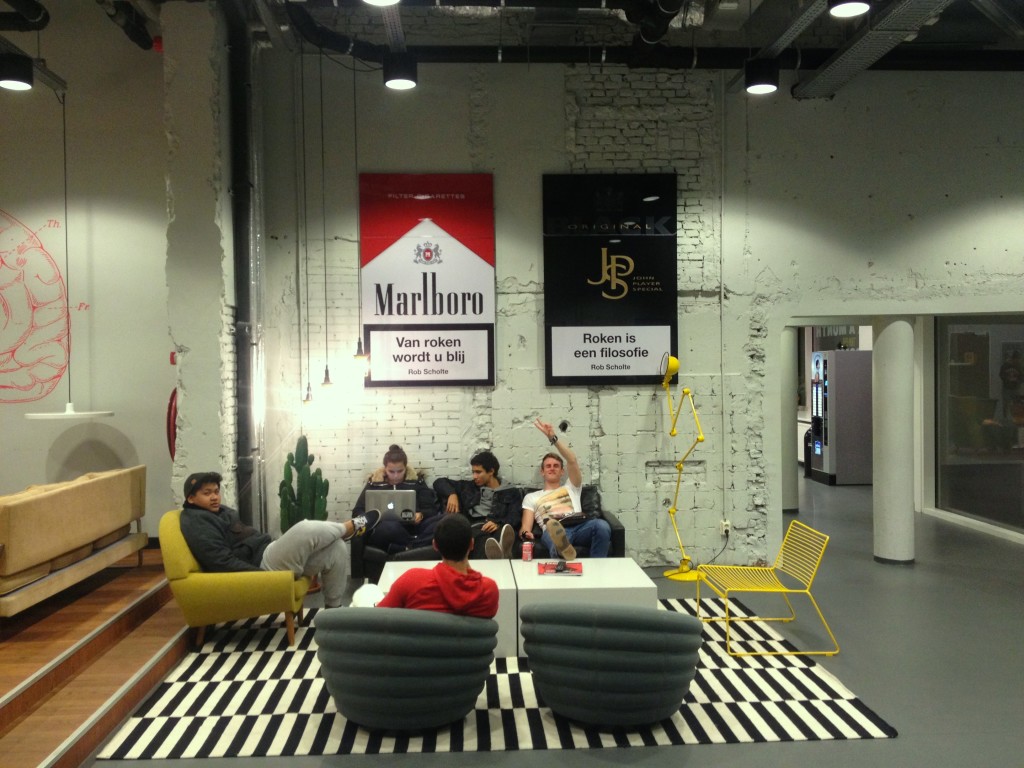 I walked into a bright yellow snazzy reception to get my keys. Cool black and white wallpaper. Far from dreary. There's a murmur of chatter in the lobby but it's quiet. The whole place has a relaxed vibe.
Right beside the reception, I spot a retro black and white notice board that greets me
'The Student Hotel welcomes you home. Welcome.'
The Student Hotel feels like your modern home away from home. The receptionist I met in both their Rotterdam and Amsterdam hotels were friendly and checked me in very efficiently. In both hotels in Amsterdam and Rotterdam you walk into what is a quirky, high-end designer lobby where local residents, mostly students are slumped on designer sofas checking their e-mails on their apple macbooks.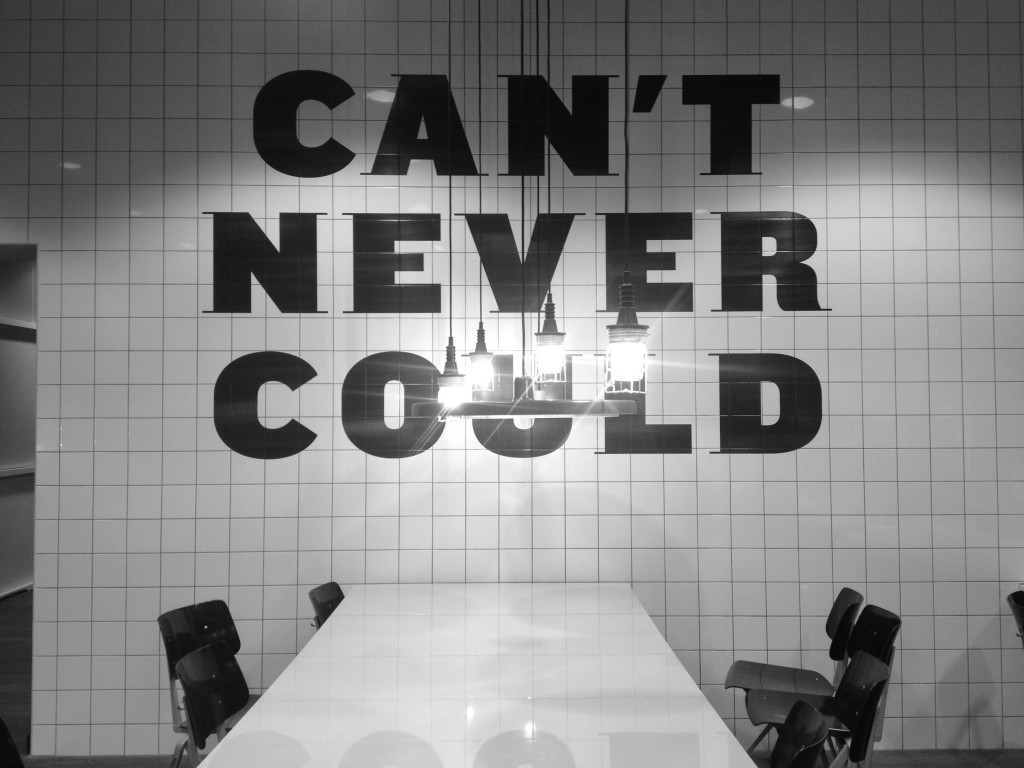 The walls are adorned with thoughtful quotes.
Low lighting creates a nice relaxed ambience and you have long narrow tables where a few students are scattered , working away on their laptops.
You also have a cool, comfy library filled with books from floor to ceiling.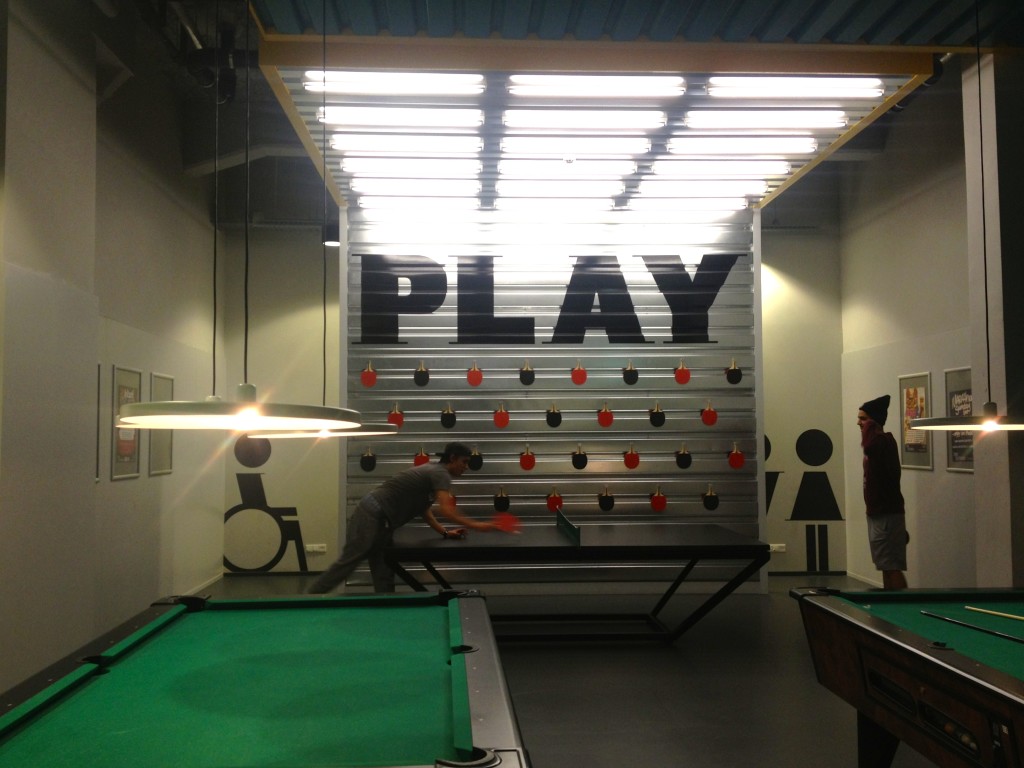 Plus if you're looking to 'play', they have a ping-pong and snooker table.
There's also a well-equipped gym, free to use for guests plus a busy schedule of fitness classes conducted by their in-house gym instructor.  Also for €9 a day, guests can hire the snazzy bicycles designed by Van Moof.
Another key feature of the Student Hotel is their excellent 'Berlin Style' diner called 'The Kitchen.' They have a weekly menu of three types of dishes plus a continental breakfast. Concept of the place revolves around really healthy, home style food.
Prices are around 6-7 euro mark so quite affordable. On the first evening I enjoyed a delicious fusilli pasta with grilled chicken, spinach and pesto. If you opt for the more luxurious Suites, you have your own private kitchenette with microwave plus you get a huge bathtub and the rooms are more spacious. Note that each floor has a well stocked, huge shared kitchen, accessible to all guests if you wish to cook your own meals.
The rooms itself are comfortable and very spacious. Very quiet. I didn't feel at any moment that I was living in student accommodation. Rooms are equipped with designer furniture, comfortable beds, a study desk from where you can work plus also huge wardrobes for hanging your clothes. The ensuite bathrooms are clean and functional.Showers are hot and powerful. Plus more importantly there is excellent, free wifi available throughout the building.
Location? 
The Student Hotel in Rotterdam is very centrally located, just a few tram stops from Centraal Station. Tram station Willen Ruyslaan is literally right outside The Student Hotel, metro station Oostplein is a 5 minute walk.
The Student Hotel in Amsterdam on the otherhand is a bit out of town and is a 15-20 minute tram ride from Amsterdam Central Station. Tram-metro station, Jan van Galenstraat is right across from The Student Hotel, and as well a 24-hour bus stop.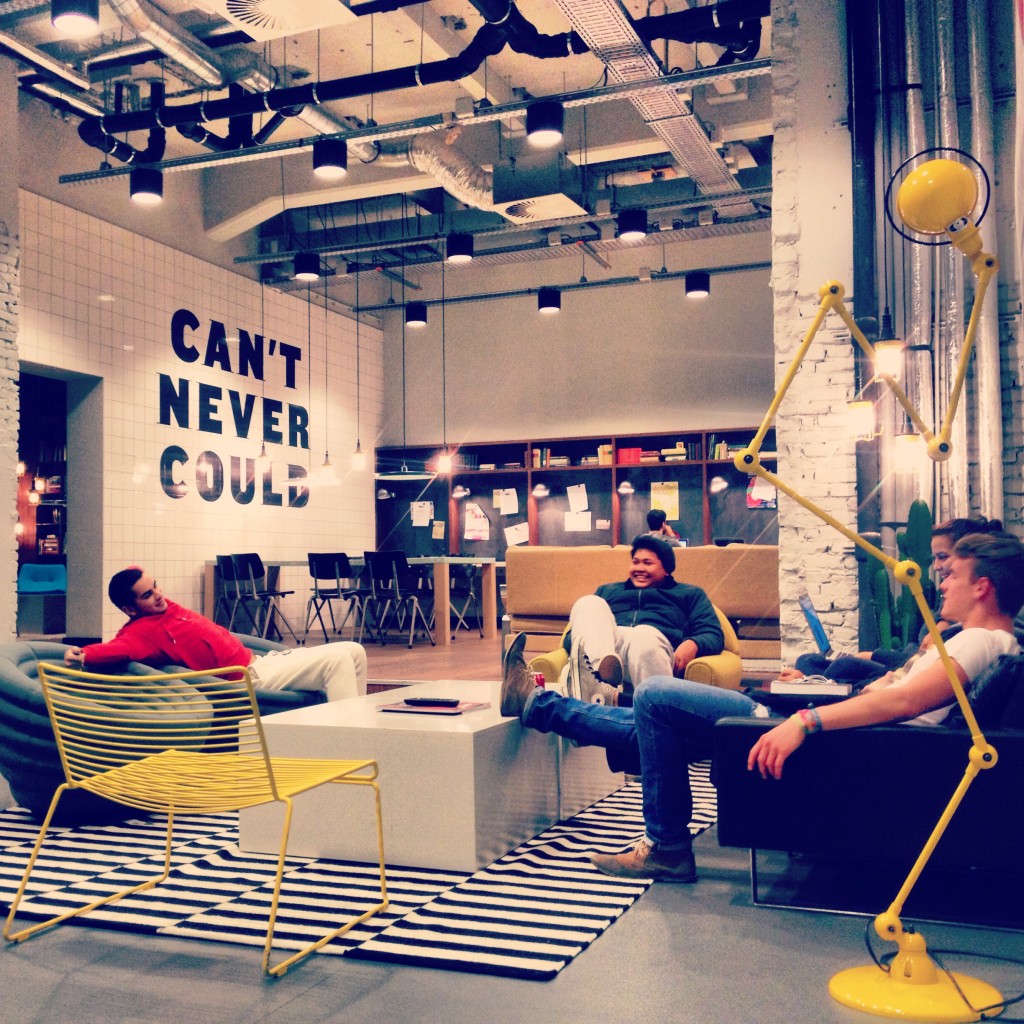 Verdict
The hotel is ideal for couples, flashpackers and even business travellers. I loved the design plus the facilities on offer. The slightly out of town location of Amsterdam hotel is compensated by the excellent value and facilities. With room prices starting around the €50 mark, this has to be one of the best, money for value hotels in Holland. You'll find it hard to get a better bargain in Amsterdam. Plus if you love design hotels, then this place is a dream.
Essentials
Book at www.thestudenthotel.com
The Student Hotel Amsterdam
Jan van Galenstraat 335
1061 AZ Amsterdam, The Netherlands
Tel: +31 20 422 8669
[email protected]
The Student Hotel Rotterdam
Oostzeedijk 182
3063 BM Rotterdam, The Netherlands
Tel: +31 10 760 2000
[email protected]
Love your budget boutique hotels and hostels? Like to discover more cool budget design hotels like the Student Hotel? Throughout 2014, I'll be exploring more cool budget design hotels on the blog. To stay posted about future reviews, please subscribe to my RSS feed
If you're visiting Rotterdam, do check out my 6pm to 6am Rotterdam Nightlife Guide and also my iPhoneography guide to the amazing Boijmans Van Beuningen Museum in Rotterdam.
If you're heading to Amsterdam, check out Frankie Bird's awesome cheap eats guide to Amsterdam plus you may also want to check out the stunning Cocomama Hostel, one of Europe's finest luxury hostels.
Disclaimer: My stay at The Student Hotel Amsterdam and Rotterdam was courtesy of the hotel but the views expressed here are entirely my own.