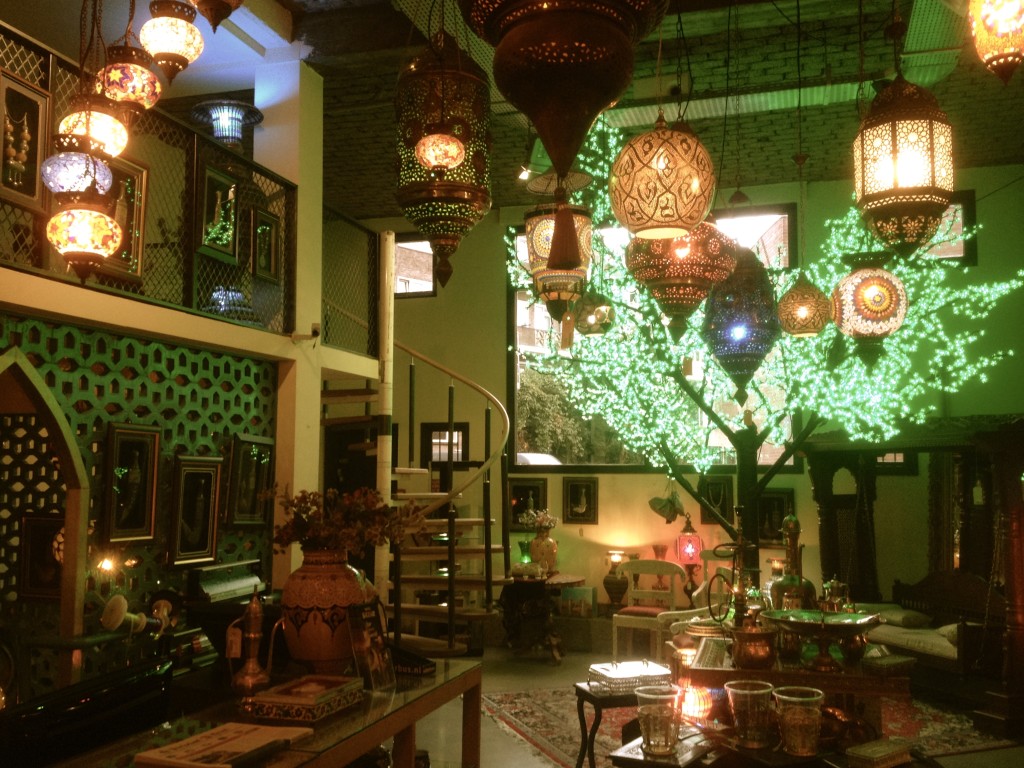 I found myself in Africa. In Rotterdam?
Say hello to the Hotel Bazar.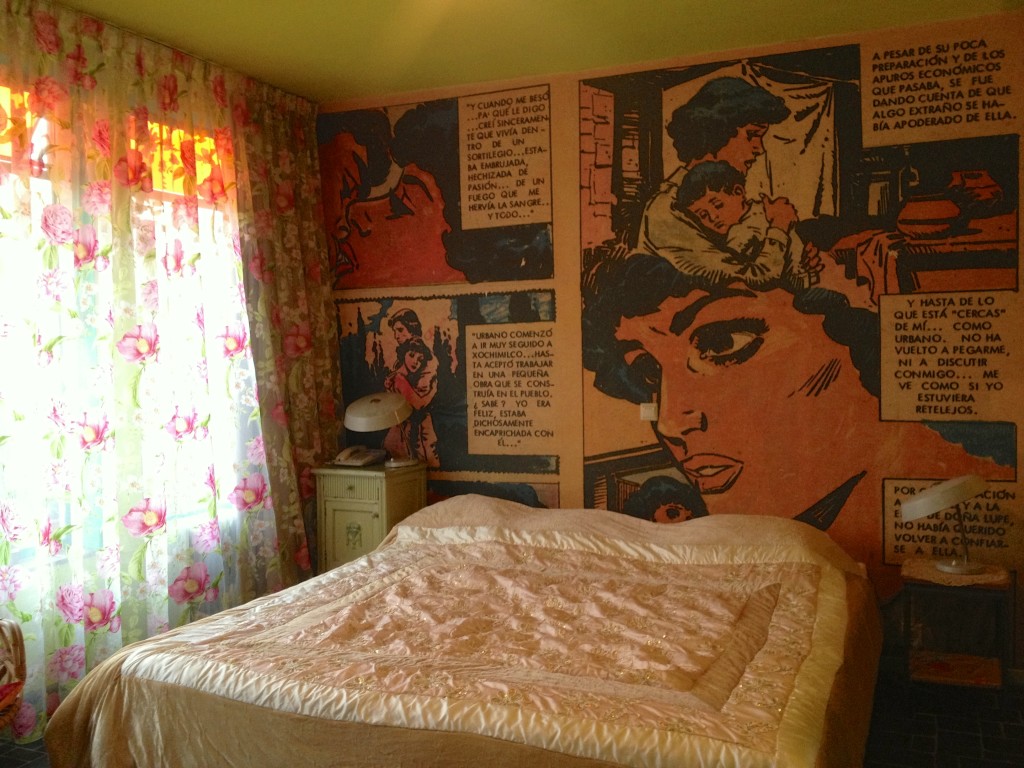 Location
The Hotel Bazar has a cracking location right in the middle of the city's energetic Witte de Wittestraat which is the beating heart of the city packed with art galleries, cool bars and boutiques. It's a five minute walk to the nearest tram stop and from there 4 stops to Central station. The hotel is also within walking distance of the Museumkwartier.
Rooms and facilities
As the name suggests, Hotel Bazar offers guests a rich exoticism that draws on the city's unique multicultural ethnic heritage. The hotel has 27 quirkily decorated rooms aimed at the global traveller.
Middle East, Africa or South America-where would you like to go?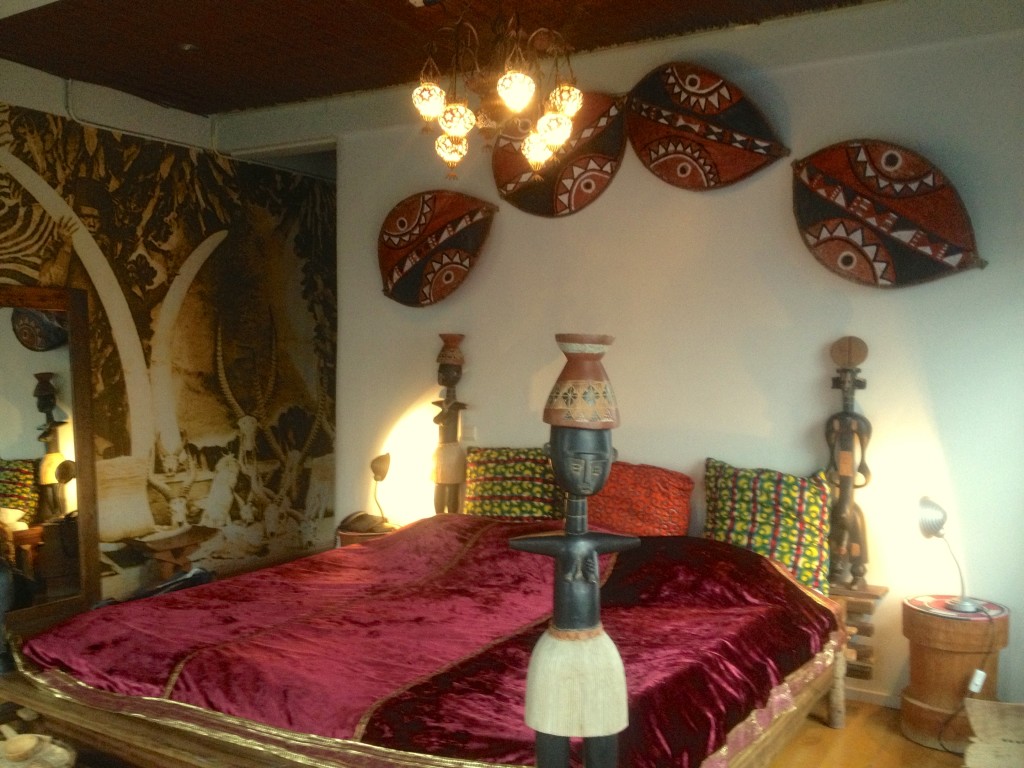 Take your pick of your favourite continent. I picked Africa. True to the theme, the moment I walked in I found myself transported to Africa…maybe a hunting lodge in Africa. I find zebra-skin wallpaper, mounted framed African butterflies, zulu shields and ceremonial spears. All combine to create a rather chaotic but vibrant ambience. It's also worth checking out their Middle East rooms. I have a quick peek and v.impressed with their quaint moorish charm. All the rooms have a bathroom with shower and/or bath, TV and mini bar.
My African lodge room also came with an ensuite bathroom whose centrepiece is a huge wooden bathtub and African rainshower. Very romantic. My only quibble is the the lack of a bathroom door . Instead I have a beaded curtain. A bit awkward but it's cool with me. Probably, not ideal for taking someone on your first date. The bed itself is comfortable for me though some may not find the soft mattress to their liking.
The hotel does have wifi but charges guests €4 a day. This is something I would expect any decent modern hotel to offer free of charge so this was a minor drawback for me.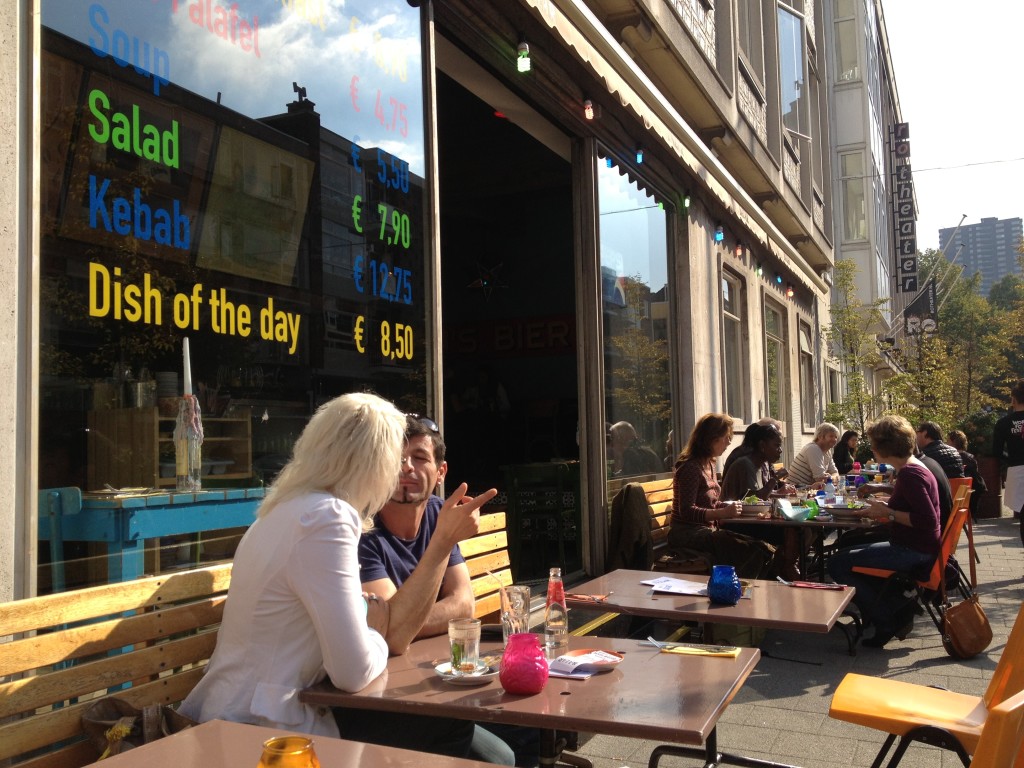 Star feature
The other very cool feature of the hotel is that you get to have a huge brunch at their popular restaurant downstairs. Colourful tables packed with locals, eye-catching lamps and happy music make you feel that you are indeed in a bazar in a far-away destination. The dishes on the menu are from North Africa and the Middle East and very affordable.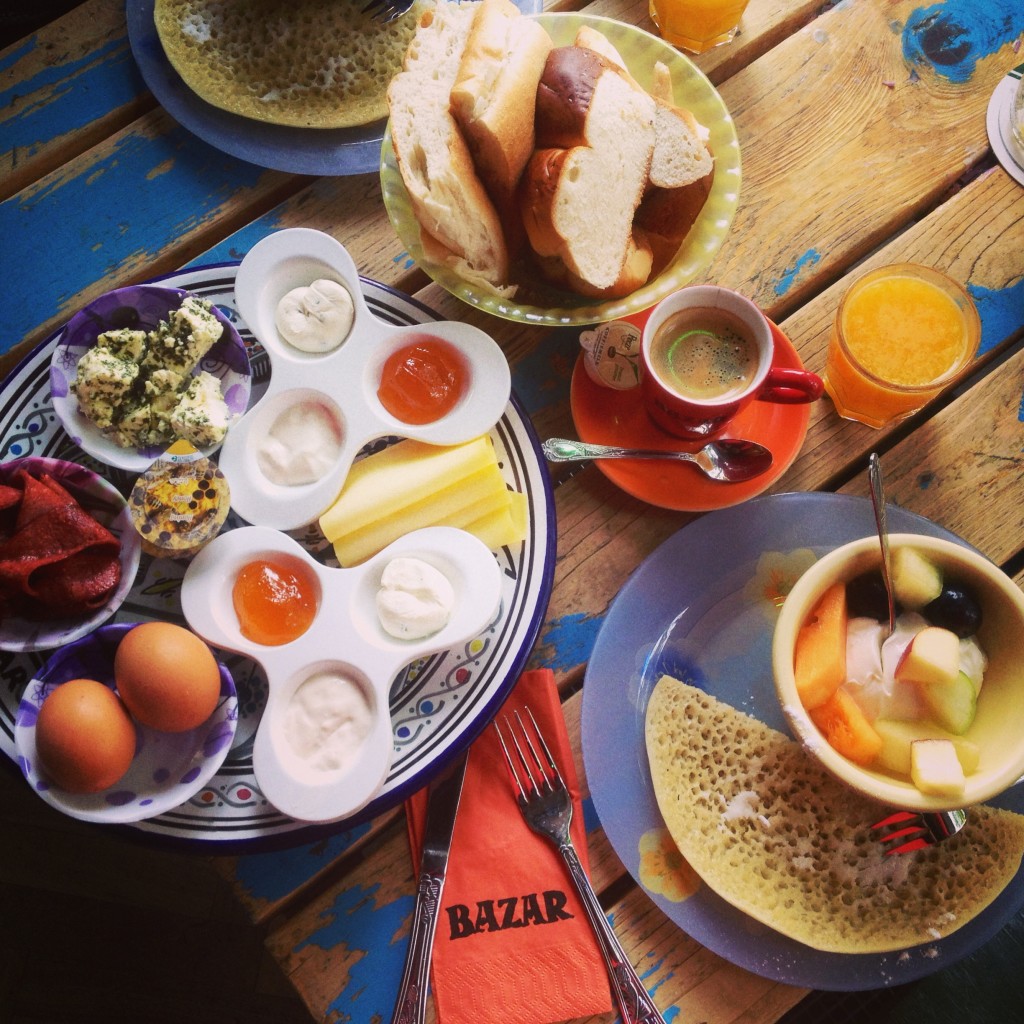 The breakfast they serve is probably one of the most filling and tastiest breakfasts you will ever taste in any hotel- marinated feta, honey pancakes, suçuk (spicy sausages) and simit (sesame bread)- this is the perfect Turkish way to start the day. Or the perfect start to your afternoon if you prefer- you can enjoy your breakfast at anytime of the day.
Verdict
If you are bored of the run of the mill chain hotel rooms, then Hotel Bazar is definitely your cup of tea. It's full of character. It may not be everyone's cup of tea but I loved my stay. Especially the brunch! I feel ashamed to admit that the brunch was the most epic thing about this hotel. It does get very loud at night so if you're looking for a peaceful nights sleep, I suggest you look elsewhere.
Essentials
Book at http://www.bazarrotterdam.nl
Room prices start from €60 mark.
Address: Witte de Withstraat 16, 3012 BP Rotterdam, Netherlands
Phone:+31 10 206 5151
Further resources
The Gohemian guide to Rotterdam
Plus download the free Rotterdam App which highlights the very best that Rotterdam has to offer, from attractions and museums to hotels, restaurants and shops. The app includes an offline city map and a events calendar to discover what you can see & do,
Note: My stay at Bazar was courtesy of the hotel, however the views expressed here are entirely my own. My review of Bazar is part of a new series on the BudgetTraveller where I will be travelling the length and breath of Europe to discover Cool budget hotels. Here are some recent reviews of other cool budget hotels like the Student Hotel in Amsterdam and Rotterdam.