I was recently a guest of the Netherlands Board of Tourism & Conventions (in partnership with Eurolines) who invited me to experience a weekend of sampling some of Rotterdam's fabled nightlife.
It was an awesome experience- if you're looking for an awesome clubbing break in Europe without the Ibiza pricetag, Rotterdam is a city that all music lovers should visit for 2012.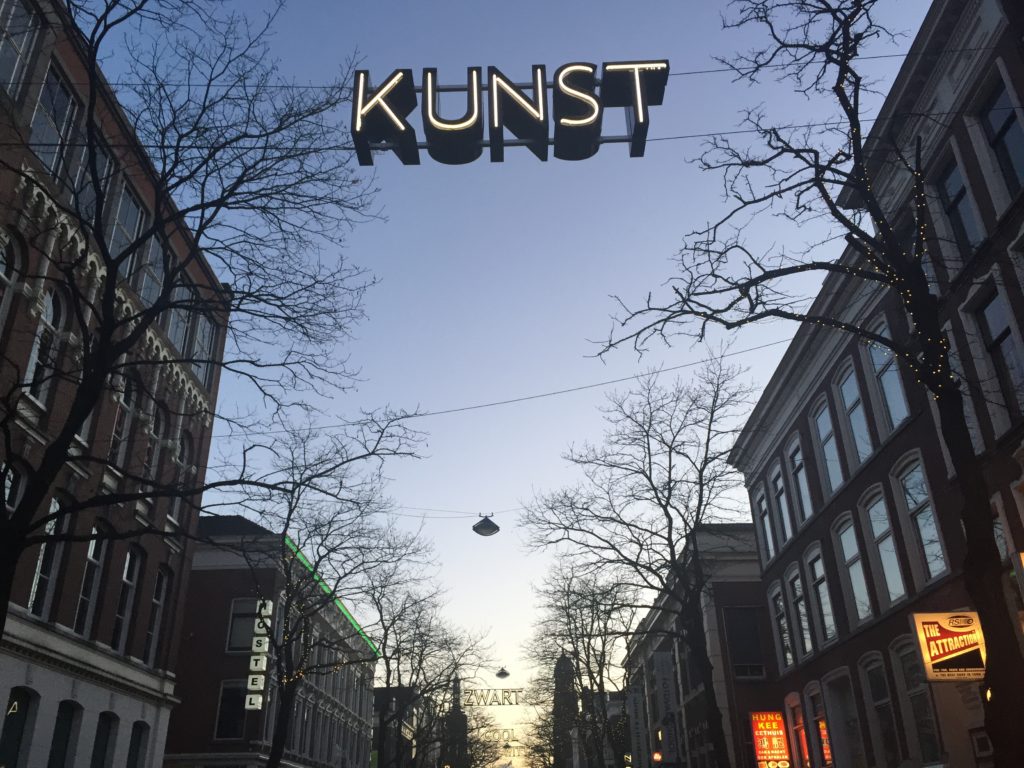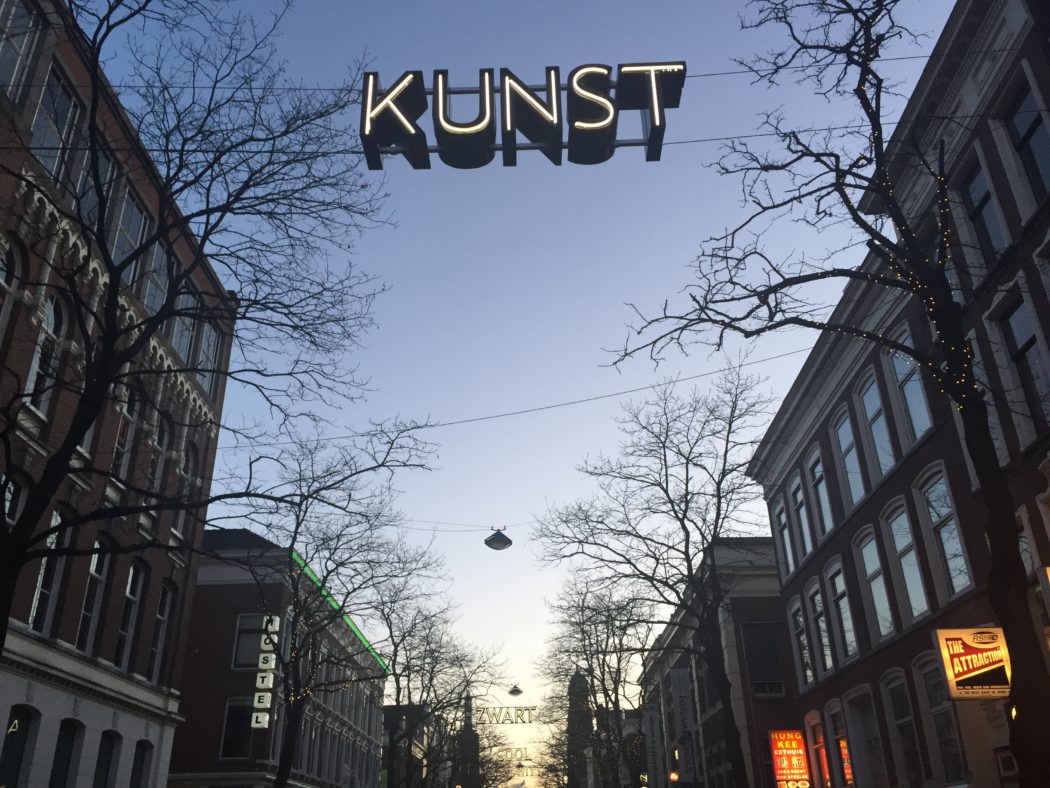 In a relatively short radius of Witte de Withstraat you can discover the best of Rotterdam's eclectic nightlife scene where on any one night you can listen to anything from Motown Jazz, dub step, electro, house or Britpop.
I was lucky to have as my guide, local native Kim Heinan who besides working for the Rotterdam Tourism Board is also a famed local DJ going under the pseudonym Madame Pompeidou playing 90's British Chart Classics.
6pm: Bazar
Witte de Withstraat 16
Phone +31(0)10-206 51 51
Our night out in Rotterdam started by lining my stomach with some lipsmacking delicious kebabs at the bustling, busy and budget friendly North African Diner- Bazar. ( If you missed here is my review of Bazar )
8pm: WORM
Witte de Withstraat 63
Phone: 010-4767832
www.worm.org
We then headed to the very avant garde art gallery/ venue WORM which had officially opened on the night.
By day Worm is an exhibition space for artists inspired by punk, dada and futurism and at night its serves as a venue for inspiring events.
I met some very quirky personalities there. Was good fun.
Cost:
Drinks are very reasonably priced with spirit w/ mixer around 5 euros and draft beers for 3 euros.
They even stock Brewdog beer so any place that serves Brewdog gets the thumbs up from me!
I had a chance meeting with Dutch party guru Ted Langebach at Worm. As you can tell from the picture, he's a character and quite a local personality. He is the founder and creative director of the Rotterdam dance club Now & Wow which I've been told is one of the biggest club nights in the area and not to be missed.
10pm: Blender
Schiedamse Vest 91-93
Phone: 010 – 404 80 70
www.blenderrotterdam.nl
Next stop was the newly opened Blender for cocktails. The trendy, industrial interior of Blender is modelled on the cocktail bars of New York.
The place follows the concept of being part cocktail bar and part restaurant serving up nouvelle gastronomy. The restaurant gives way to becoming a nightclub at night where you find a very fashionable 25+ crowd of glamorous people dancing their night away.
Cost
Cocktails are on the pricer side starting from 7-10 euros pricemark but even just for the one drink, very worthwhile stopping here on your Rotterdam nightlife odyssey.
1130pm: Rotown

Nieuwe Binnenweg 17-19
Phone: 010-4362669
www.rotown.nl
Next stop was a classic Rotterdam nightlife venue- Rotown– a café, restaurant and pop music venue under one roof scene.
The programme organisers are great for picking out talented artists and bands that subsequently become major acts like The Wombats, Saybia, The Kooks and Franz Ferdinand. So who knows who you will see? I scanned the flyer and saw some names that I recognised: Will and the People and The Crookes.
Cost
With prices for these gigs around the 10 euro mark- it's very affordable. Beers come around the 2.60 mark.
During the day they do a nice selection of bar snacks and good coffee- Rotown kind became the hub of our nocturnal activities and adopted home during the weekend…it's that kind of place.
1am: Club Vibes
Westersingel 50a
Phone: 010-4366389
www.clubvibes.nl
If you like clubs that are small, intimate and easygoing then you'll love the next place I visited: Club Vibes
Popular with locals for almost 10 years, Vibes is where the party continues all night well into the early hours ( 5 am to be precise )
It's the kind of club attracts a mixed crowd where everyone just gets on really well and knows how to have a good time. On Thursdays alternative music is played like dub step or electro. For mainstream pop and good old classics, visit Vibes on Fridays and Saturdays.
Cost
It's free admission before 1 am on Friday or Saturday with the Rotterdam Welcome Card
Tip: Worthwhile investing in the Rotterdam Welcome Card  for your weekend in Rotterdam. Costing just 12 euros, give you unlimited travel on public transport and 54 discounts within local visitor and nightlife attractions.
3am:  5th annual edition of Housequake Party
Cruise Terminal Rotterdam
Wilhelminakade 699
Phone: 010 – 290 84 40
www.cruiseterminalrotterdam.nl
Final stop of my epic night out was the 5th edition of Housequake Party. This is the party to come to for the ultimate in Dutch house music with Housequake duo Roog & Erick E and DJ's like René Amesz, Greg van Bueren, Baggi Begovic and Timo Romme
The party took place at the cavernous epic setting of the Rotterdam Cruise Terminal where I am estimating there must have been 5000 partygoers.
Was a great night and lots of crazy going ons…
Cost
Tickets to any of the Housequake parties can come in around for 25 euros (early bird prices) so if you love house music this is a cracking night out in Rotterdam.
At 6am I am legless but I thoroughly enjoyed my night out in Rotterdam.
I covered a fair bit of ground in the 1 night so I wouldn't recommend packing so much in but it gives you a flavour of the variety and depth of the nightlife scene in Rotterdam.
To all tommorrow's parties in Rotterdam…. I can't wait to go back.
How to get to Rotterdam- Try Eurolines 
Access to Rotterdam is easy thanks to a highspeed train that takes only 26 minutes (€12.80 for a single ticket) from Schiphol while the regular train takes 49 minutes (€10.70 for a single ticket)
[ Tip: For all the latest times and price information for trains visit www.ns.nl ]
I however took advantage of a more budget friendly alternative -the Eurolines service from London Victoria to Rotterdam where booking early, you can get return fares for as little as £39 return.
It's a long journey at around 10 hours so I recommend possibly breaking journey at Lille along the way to make this is a more interesting alternative to flying plus gets your from city centre to city centre. Plus incentive of 30 kgs hand luggage allowance so ideal for people flying in to London as a starting point for their European odyssey.
Thank you!
My trip to Rotterdam was courtesy of Eurolines and Visit Holland
Big thank you to Carly from Eurolines, Erica and Rianne from Visit Holland and last but not least, Kim Heinen from Rotterdam Tourism Board for a great trip!
For more information about clubbing in Holland check out www.hollandclubbing.com  & for general information about visiting Holland, please visit www.holland.com