(Updated September 2019 ) Nightlife in Rotterdam- What is it like? In short? Amazing. Probably one of my favourite places to party in Europe. My love affair with Rotterdam started 8 years ago when I visited Rotterdam as a guest of the tourism board to sample some of Rotterdam's fabled nightlife. It was an awesome experience- if you're looking for an awesome clubbing break in Europe without the Ibiza pricetag, Rotterdam is a city that all music lovers/clubbers should visit in 2020. To help update my old guide, I asked a few locals-actually Rotterdam hostel owners ( who always know the best and cheapest places to party and drink) about their favourite Rotterdam nightlife hotspots- these are their tips.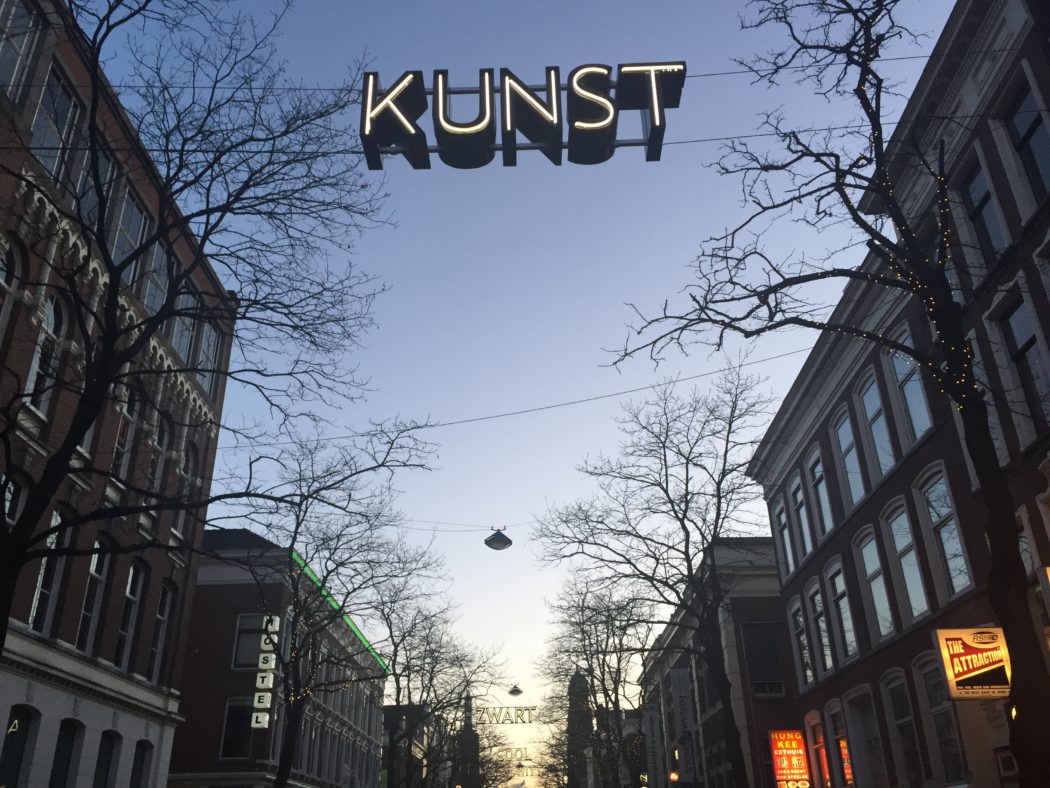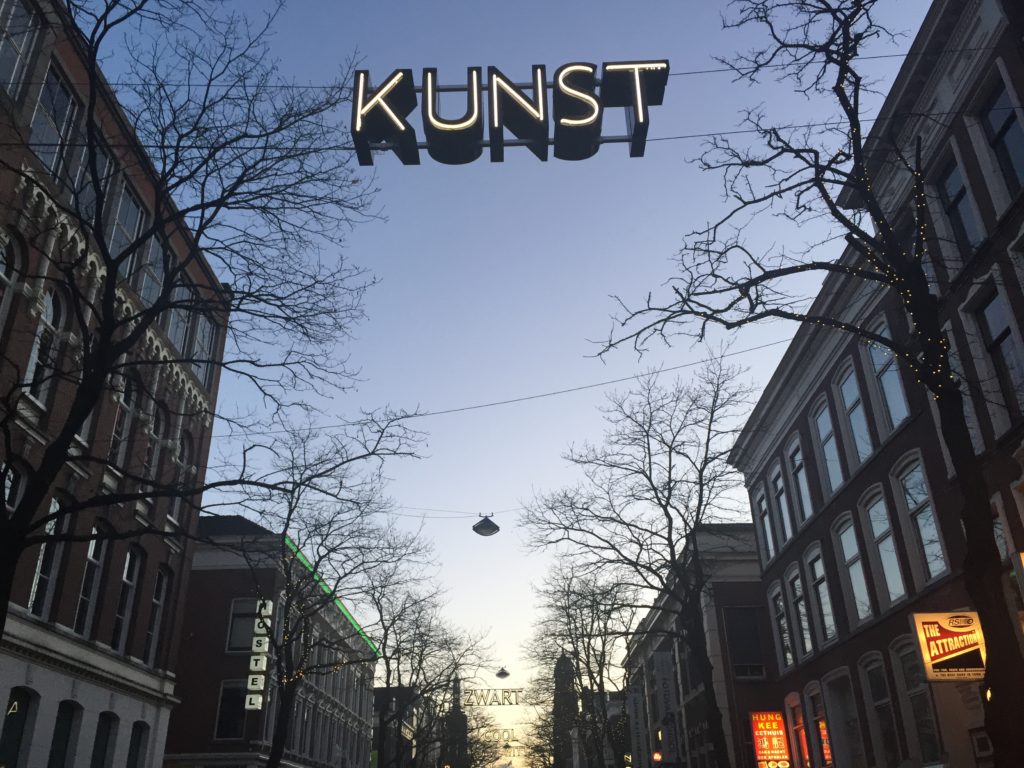 In a relatively short radius of Witte de Withstraat you can discover the best of Rotterdam's eclectic nightlife scene where on any one night you can listen to anything from Motown Jazz, dub step, electro, house or Britpop-this is my favourite place to party in Rotterdam. First of all, lets talk about food!
Where to eat in Rotterdam
If you're looking to line your stomach with some cheap and delicious food, these are the places where go to line their stomach before the big night out in town

1. Bazar
Witte de Withstraat 16
Phone +31(0)10-206 51 51
I am a huge fan of Bazar which specialises in North African and Middle Eastern food. One of the reasons I love coming back to Rotterdam is to eat here. I highly recommend their Tavuk Shish Kebab. Plus the breakfast they serve is one of the best I've ever tasted.
2. Restaurant "Bierhandel" De Pijp
The oldest restaurant in Rotterdam built in a former garage, Restaurant "Bierhandel" De Pijp is one of those locals only places that is kind of a hidden secret. "If you haven't even been to de Pijp you are not a real Rotterdammer!" claims Monique Segeren from Hostel ROOM. "It's nothing fancy- you just sit down to people you don't know and just chat, drink and eat."
3. Hans Bode
Last but not least, do visit Mr Hans Bode, an icon of Rotterdam. In Coolsingel, you'll find his food cart: Hans Worst where he roasts his biological, calorie busting, delicious Rotdogs .Hans also loves serving his dogs with very spicy chillies-he has with him a special variety of habanero peppers that apparently is the 2nd hottest chilli in the world. You have been warned.
Where to drink in Rotterdam
4. Sjatzi
A favourite hangout spot for local is Sjatzi , an old stripclub turned hipster bar. Place still breathes the hedonistic atmosphere of its neon light past with with poles on the bar and mirrors all around. Male and female pole dancers grease the pole on weekends while attentive bartenders serve a nice selection of German beers, Russian vodka, cocktail and various kinds of caviar.
5.

Suicide Club
If you are looking for something more upmarket and expensive,  cocktails at Suicide Club are fantastic plus they have a great rooftop view.
6. Aloha Bar
Home to the former swimming pool Tropicana ( complete with the wild water slopes that hostel owner Monique used to love as a kid) Aloha Bar is another bar popular with locals in the summer, thanks to its advantageous location by the river.
"On the outside terrace they built swings..where you have the best view of the skyline of Rotterdam."
Joyce Brouwer, Hostel Ani & Haakien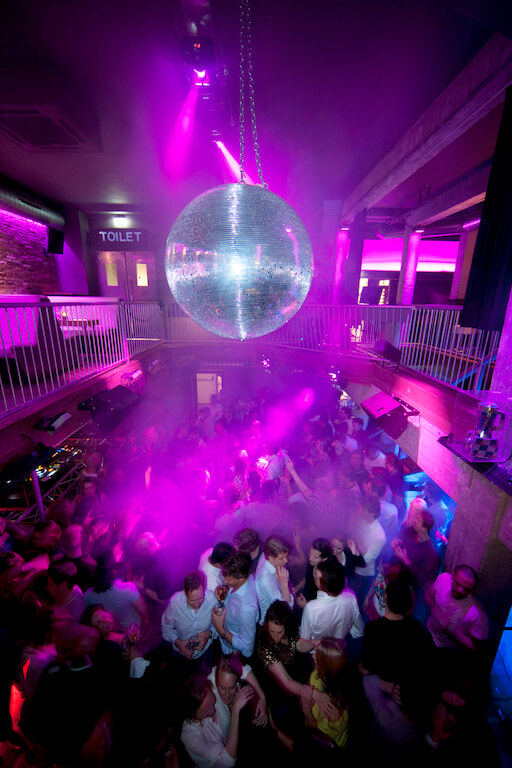 Photo: Marc Heeman
Where to party in Rotterdam
My happiest memories of Rotterdam are all under a blurry sheet of darkness when the street lights switch on. The volume goes up a few notches the moment the sun sets and all of a sudden you find yourself swimming in a pool of glorious humanity. Booze too. Witte de Withstraat. Rotterdam's party street and one of Europe's greatest streets. Think of Rotterdam as Ibiza but without the pricetag. Some of Europe's coolest concept bars and clubs can be found in this city.
8. The Performance Bar
Checkout the The Performance bar on Boomgaardsstraat  which consists of a bar, a musical organ, a bathtub and a stage.They have interesting performances every hour on top of the bar…if its not turned into a bathtub.
9. De Witte Aap
Once voted as Europe's best bar by Lonely Planet readers, you have the evergreen 9. De Witte Aap which has a great selection of cocktails and beers.
10. Rotown
I love the tropical charm of the Tiki Bar, Café LaBru with its vintage New York interior plus Rotown (Nieuwe Binnenweg 17-19 ) is another key favourite. By day a diner, in the evening the tables gets cleared and the decks come out. Often they host upcoming bands-the owners Tare great for picking out talented artists and bands that subsequently become major acts like The Wombats, Saybia, The Kooks and Franz Ferdinand have all performed. So who knows who you will see?
"If you like Soul & Jazz then BIRD is the best place to go in Rotterdam. Especially during the North Sea Jazz Festival you can see some really nice shows from big names here as they are the official afterparty for the Festival (Boogieball). Their location is also really nice; located under an old railway viaduct."
Mirjam Verschoor, Hostel ROOM
11. Blender
Blender (Schiedamse Vest 91-93 ) Blender for cocktails is also a good shout. The trendy, industrial interior of Blender is modelled on the cocktail bars of New York.The place follows the concept of being part cocktail bar and part restaurant serving up nouvelle gastronomy. The restaurant gives way to becoming a nightclub at night where you find a very fashionable 25+ crowd of glamorous people dancing their night away. Cocktails here are on the pricer side starting from 7-10 euros pricemark but even just for the one drink, very worthwhile stopping here on your Rotterdam nightlife odyssey.
12. Worm
WORM (Witte de Withstraat 63 ) If you love experimental music, definitely checkout the very avant garde art gallery/ venue WORM. By day Worm is an exhibition space for artists inspired by punk, dada and futurism and at night its serves as a venue for inspiring events. I met some very quirky personalities there. Was good fun. Drinks are very reasonably priced with spirit w/ mixer around €7 euros and draft beers for 4 euros. They even stock Brewdog beer so any place that serves Brewdog gets the thumbs up from me! I had a chance meeting with Dutch party guru Ted Langebach at Worm.He is the founder and creative director of the Rotterdam dance club Now & Wow which I've been told is one of the biggest club nights in the area and not to be missed.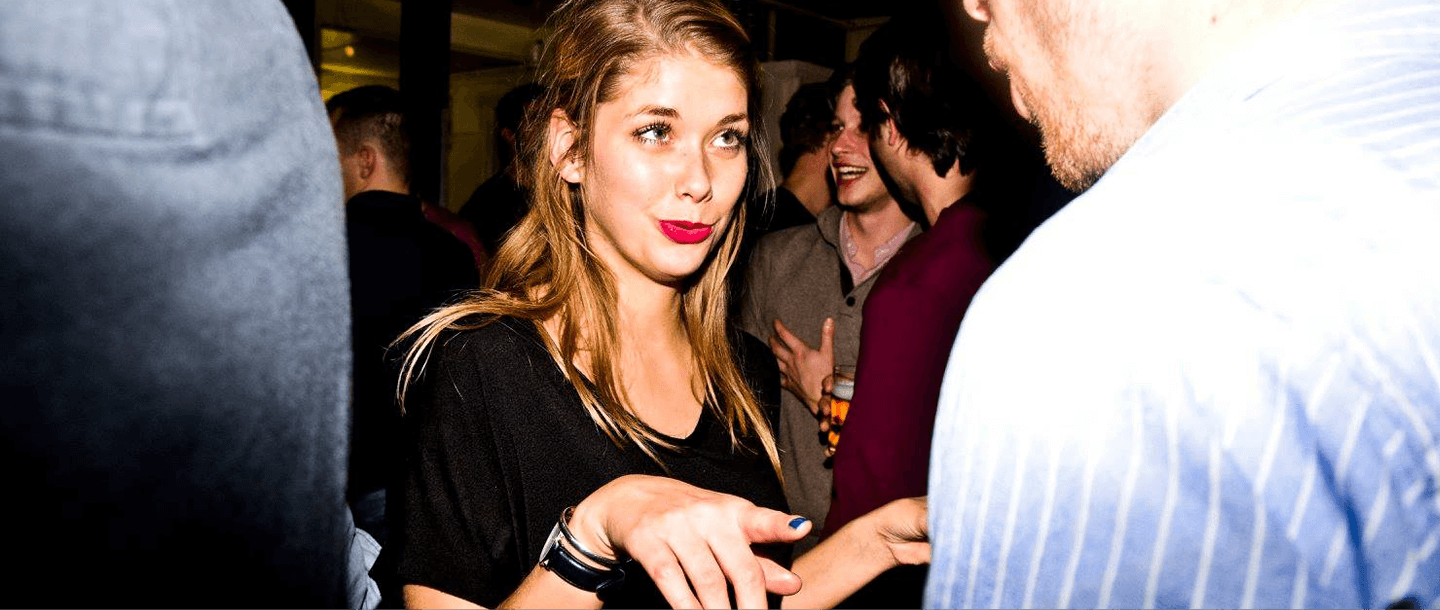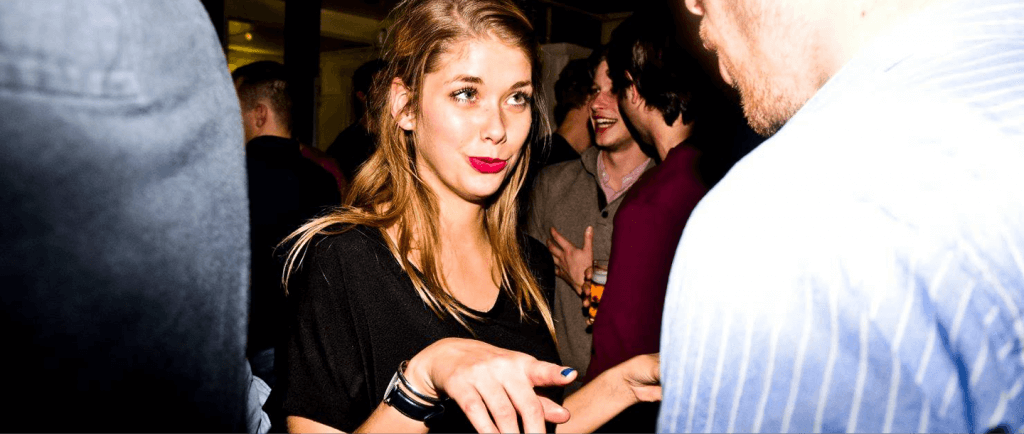 13. Club Vibes 
If you like clubs that are small, intimate and easygoing then you'll love the next place I visited: Club Vibes ( Westersingel 50a ) Popular with locals for almost 10 years, Vibes is where the party continues all night well into the early hours ( 5 am to be precise ) It's the kind of club attracts a mixed crowd where everyone just gets on really well and knows how to have a good time. On Thursdays alternative music is played like dub step or electro. For mainstream pop and good old classics, visit Vibes on Fridays and Saturdays. It's free admission before 1 am on Friday or Saturday with the Rotterdam Welcome Card
Tip: Worthwhile investing in the Rotterdam Welcome Card  for your weekend in Rotterdam. Costing just 12 euros, give you unlimited travel on public transport and 54 discounts within local visitor and nightlife attractions.
I covered a fair bit in this places but there are so many more places -hope this article does give you an idea of the variety and depth of the nightlife scene in Rotterdam. To all tommorrow's parties in Rotterdam…. I can't wait to go back.
How to get to Rotterdam
Access to Rotterdam is easy thanks to a highspeed train that takes only 26 minutes (€12.80 for a single ticket) from Schiphol while the regular train takes 49 minutes (€10.70 for a single ticket) I however took advantage of a more budget friendly alternative -the Eurolines service from London Victoria to Rotterdam where booking early, you can get return fares for as little as £39 return. It's a long journey at around 10 hours so I recommend possibly breaking journey at Lille along the way to make this is a more interesting alternative to flying plus gets your from city centre to city centre. Plus incentive of 30 kgs hand luggage allowance so ideal for people flying in to London as a starting point for their European odyssey.