Welcome to Lisbon Central Hostel: your home away from home in Lisbon and home to the  best hostel pancake breakfast in the world.
Location
Lisboa Central Hostel is in an excellent location in Marques de Pombal just across from Lisbon's grandest boulevard, the stunning Avenida da Liberdade. Just around the corner is the Marques De Pombal metro station which is on the blue line that takes you straight to the airport. Baixa and Bairro Alto is just a 20 minute walk from the hostel or a few stops on the metro.
Facilities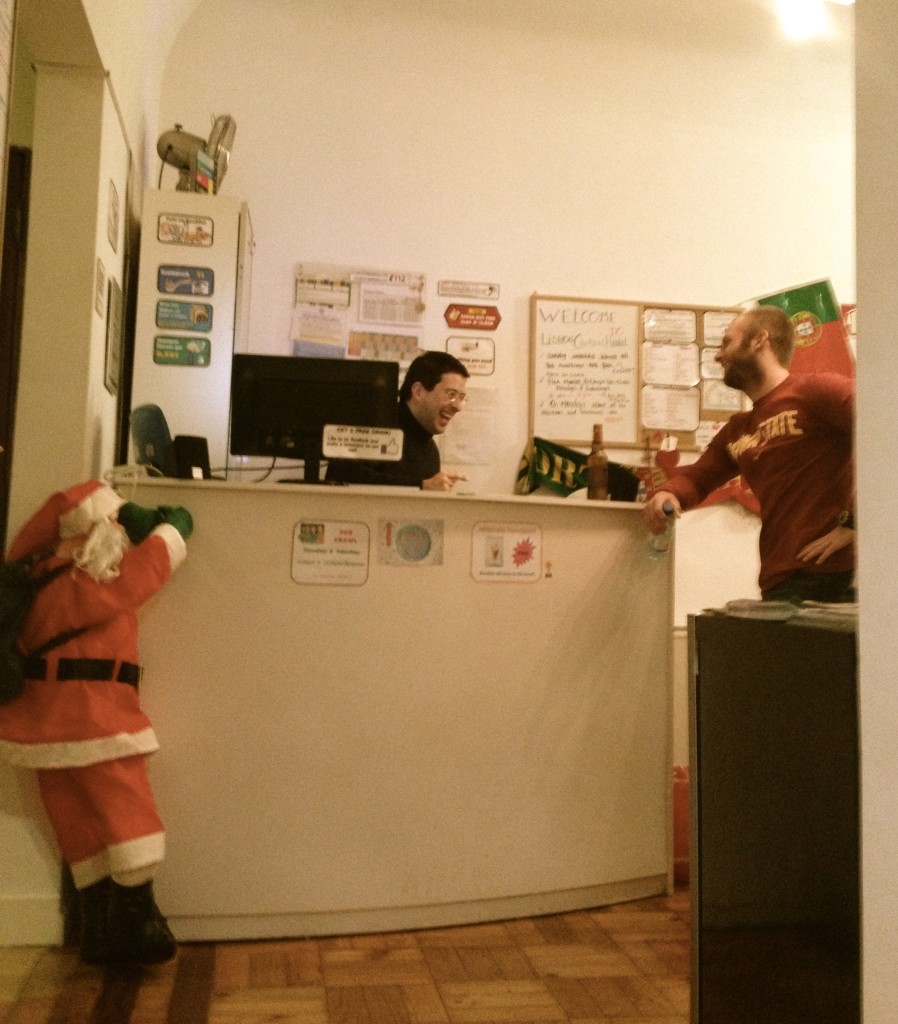 The staff here ( Ricardo, in picture cracking a joke with one of the guests ) are warm, welcoming and from moment one, will make you feel like you're being welcomed into someone's home. They really go the extra mile here to help you with any of your queries like finding the best restaurant, mending a torn pocket in your trouser or even helping you out with your laundry. After a few days living there, I felt like I had known the staff for a long time. It's that kind of place.
Hostel has a daily roster of activities to keep guests entertained. It has a dedicated cinema room complete with projector where they host their weekly film nights. They also host the quirky 'Milkshake Monday' where each guest get a free milkshake. On weekends, Ricardo takes guests out for his legendary pub crawl across some of Lisbon's best nightlife hotspots.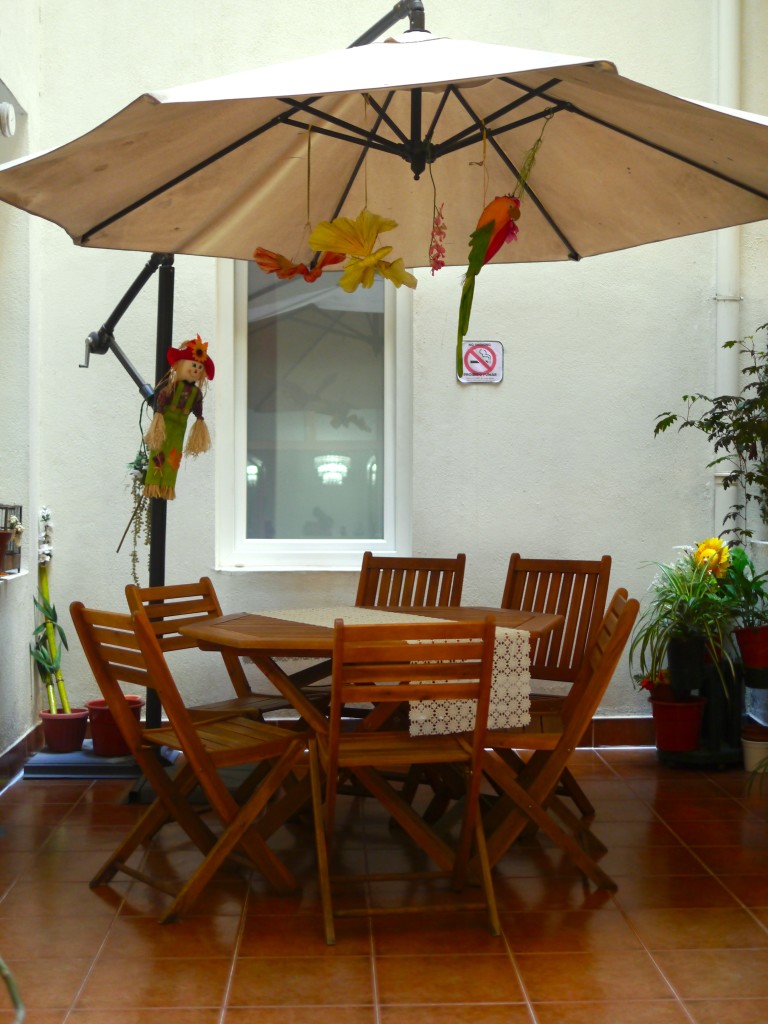 In the summer, they have a nice enclosed courtyard where guests can congregate and chat into the late hours. They have a cool mini refrigerator in the reception area where guests can help themselves to ice-cold beers for €1. Please keep in mind that this is not a party hostel but still a sociable one where you easily meet fellow guests.
Expect random acts of kindness: Hostel owner, Miguel's mother 'Odete' will often treat guests to dinner for free. When I was there she prepared for me and fellow guests a delicious traditional Portuguese soup called 'Caldo Verde.' There is a large common kitchen with plenty of crockery for guests to use. There is a supermarket just a few minutes from the hostel.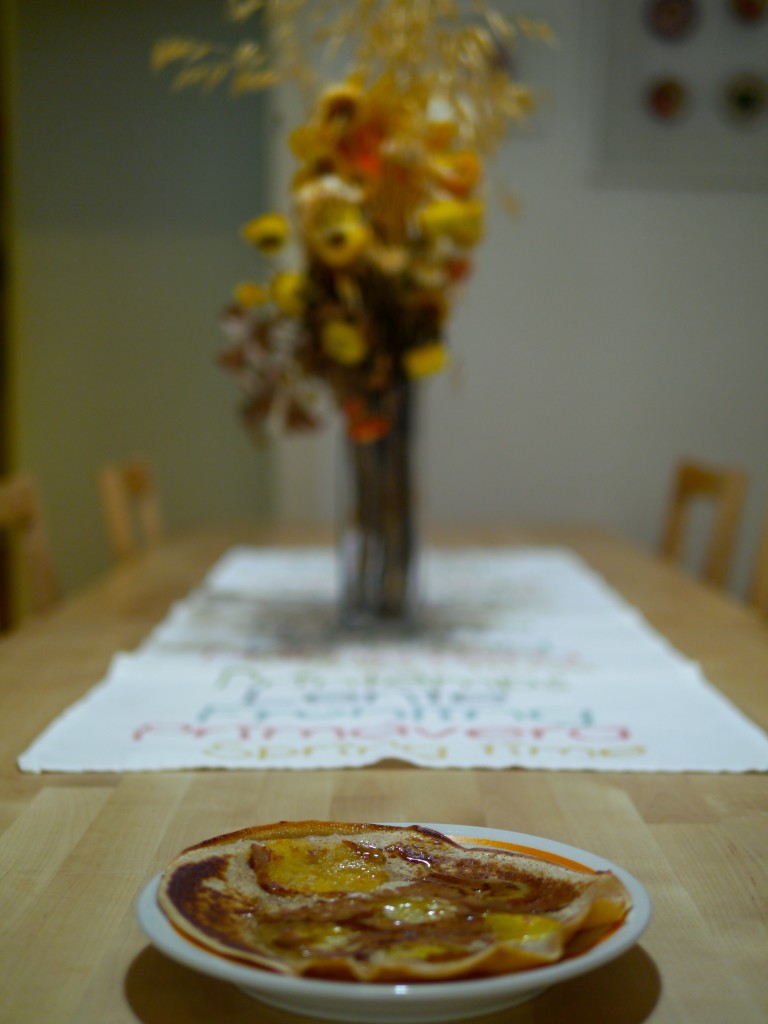 Best feature of this hostel…?
…is without a doubt, their amazing FREE pancake breakfast. Every morning, mother Odete or one of the members of staff will rustle up the best pancakes you have ever tasted. They make the pancakes flavoured with cinnamon with an apple or banana stuffing. The recipe and technique is a well guarded family secret. It's delicious and very filling- sets you up for the day nicely.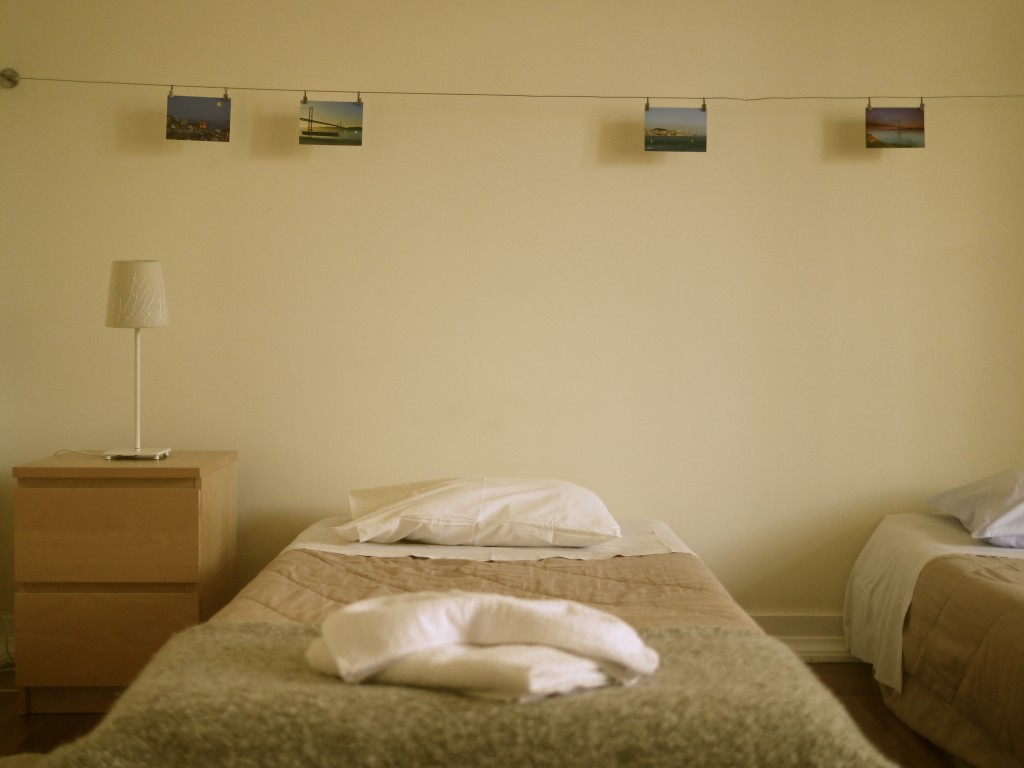 Rooms
I stayed in one of their private doubles on the 2nd floor. Very comfortable bedding. Big wardrobe. Ensuite bathroom was small, shower was powerful and excellent.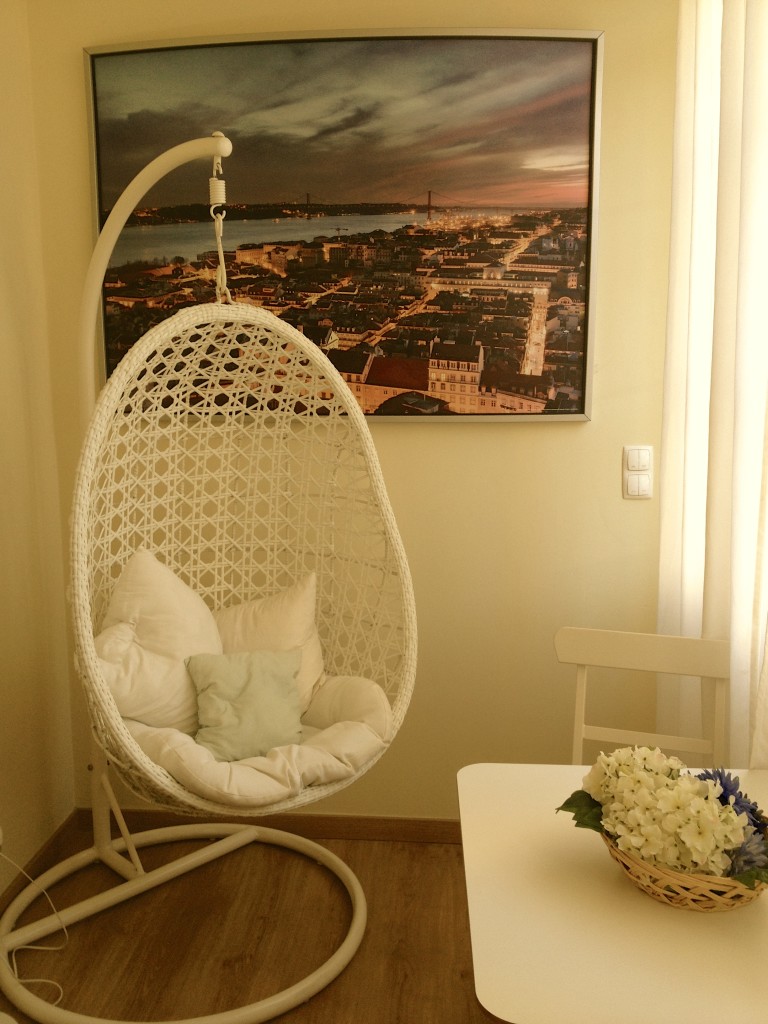 My room had a private balcony with a hanging basket chair. I spent there a few hours there with a book and happily lost track of time.
If you're on a budget, you can choose to stay in one of their mixed dorm rooms.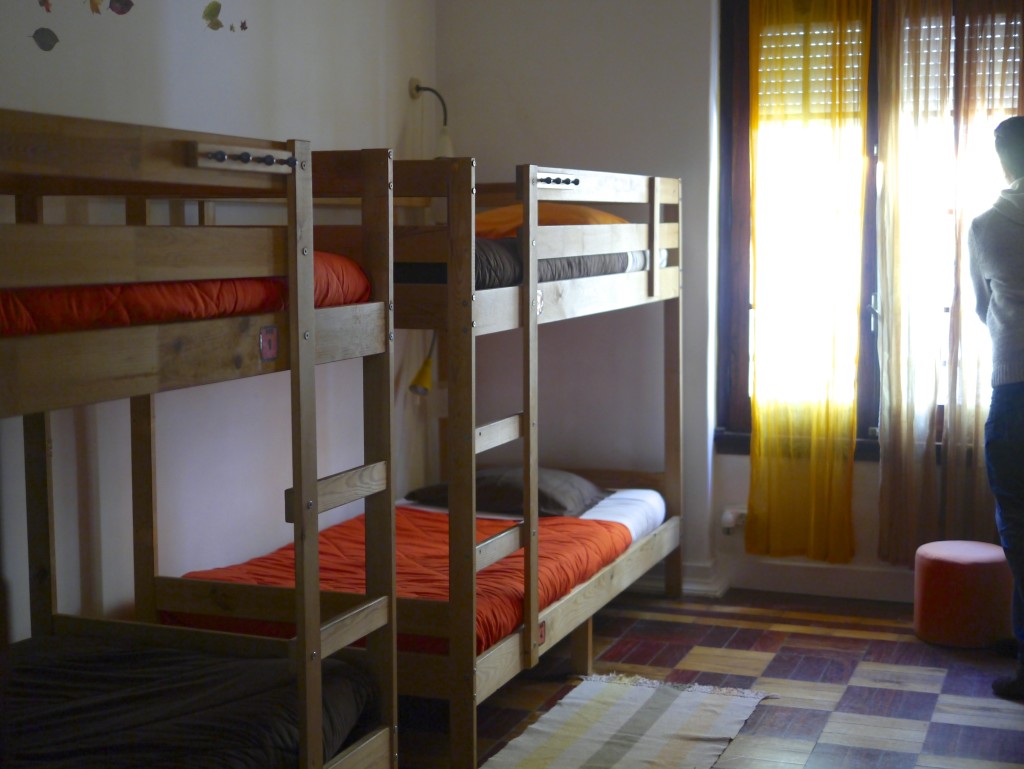 Bunk beds looked nice and sturdy and there were lockers in the room for valuables. Each bunk has its own power source and private reading light.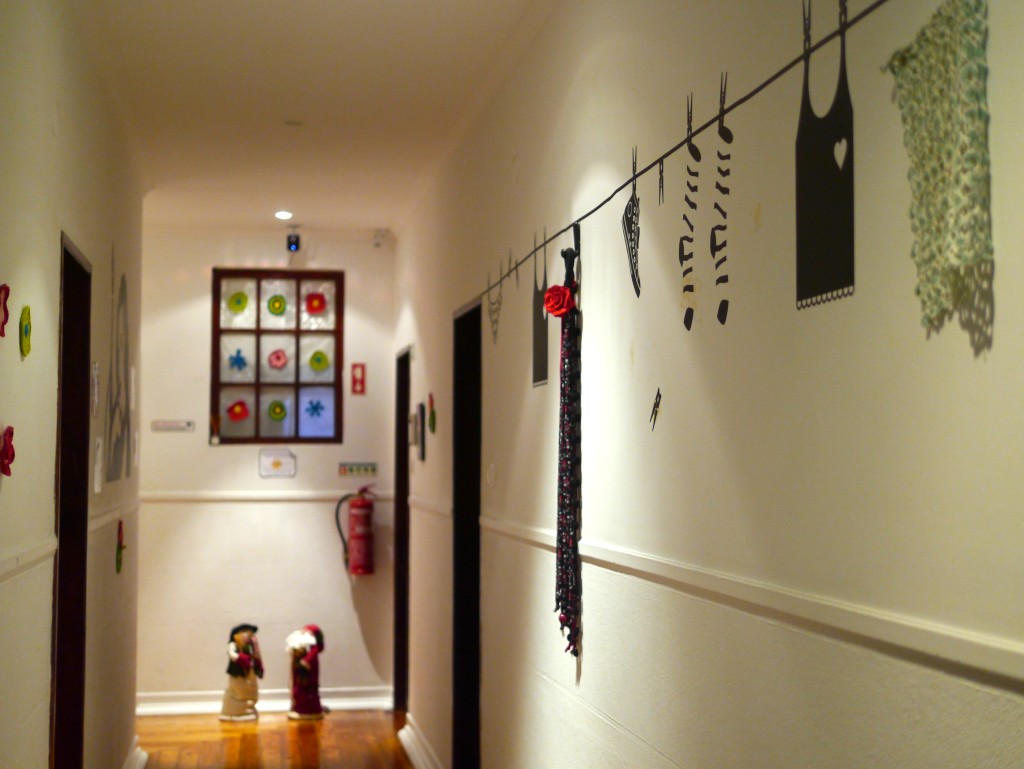 Verdict
Portuguese are renowned for their hospitality and this is a key feature of any hostel I've stayed in Lisbon or Portugal. Lisbon Central Hostel upholds this wonderful tradition and has created a truly amazing, home away from home experience for their guests. No wonder, they are the number 1 hostel in Lisbon on Tripadvisor. I recommend it highly to anyone visiting Lisbon.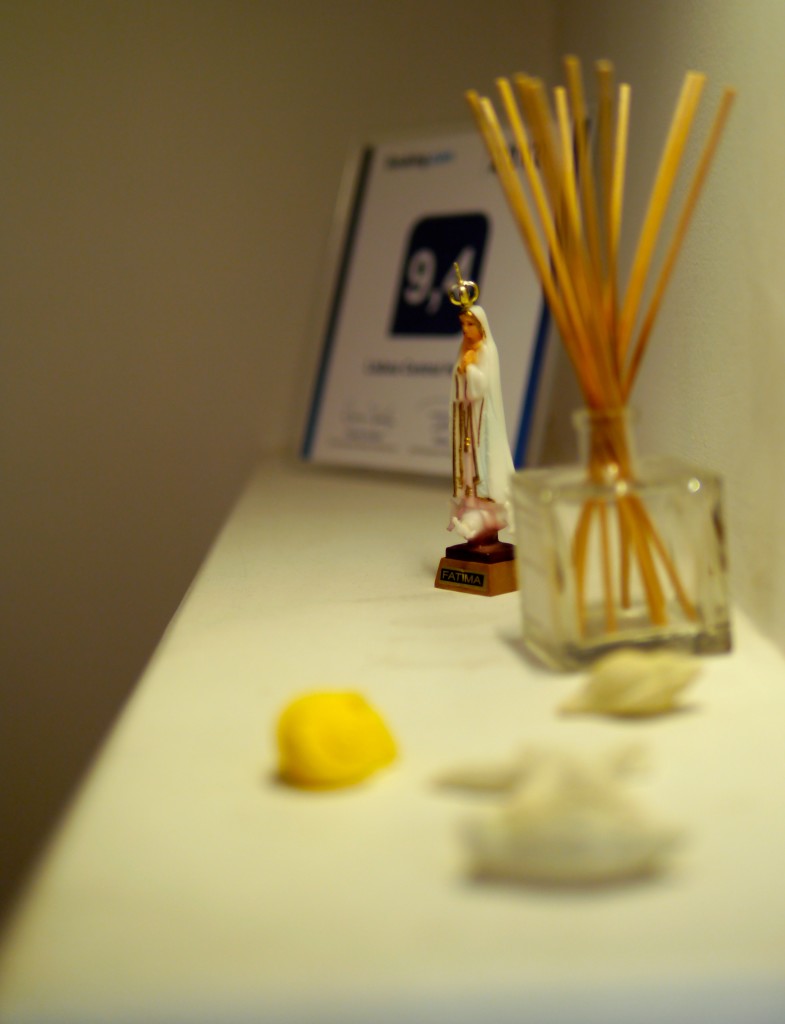 Essentials
You can book a private rooms from around the €40 mark while a bed in a 10 bed dorm starts at just €10 a night.
Address Rua Rodrigues Sampaio n0160, Lisbon 1150-282, Portugal
Website  www.lisboacentralhostel.com