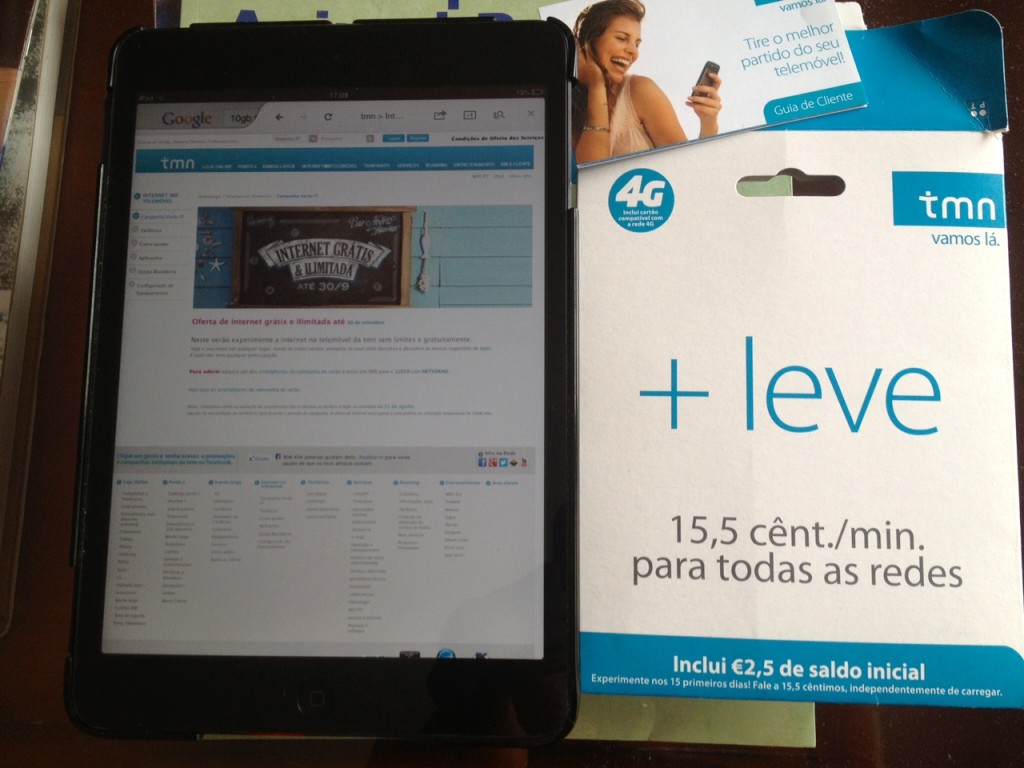 Cheap prepaid mobile internet access in Portugal? Check out this awesome deal with TMN
I seem to be on a roll recently, sharing with you ways of accessing cheap mobile internet when travelling abroad.
( If you missed earlier, here are my two articles on best prepaid internet sim deals in Italy and Germany  ) It really sucks having to pay silly amounts of money when accessing your emails, internet on your phone when travelling abroad ( been a victim of ridiculous bills in the past ) so I am committed to finding the cheapest ways for you to access mobile internet abroad.
I am in Portugal for a few weeks at the moment and discovered a great prepaid mobile internet date deal which any local or traveller can use if you are travelling to Portugal between now and 30th September, 2013.
Pop into the TMN store and buy a simcard worth €2.50
Carry some form of identity with you and address of where you are staying.
Once the card has been activated, text the word 'NetVerao' to number 12029.
Simple as that!
Within a few minutes, you are good to go.
If you have any questions about this tip, deal. Drop me a line below

Ciao
Kash aka 'BudgetTraveller'