Visiting Portugal and looking for cheap prepaid mobile internet data? You've come to the right place. Whether you're looking for the best deals on Vodafone Portugal SIM card ( Vodafone Go) or the best deals on MEO Sim Cards, I have all the information for you below. If you missed earlier, here are my two articles on best prepaid internet sim deals in Italy and Germany )
1 What is the best prepaid internet SIM card in Portugal?
You have a choice of three providers in Portugal when it comes to SIM cards- MEO, Vodafone and NOS. On all my trips, I have found MEO to have the best sim card-good speed and good coverage. They have the 'Connected Holidays' plan, with 30GB which I've covered below. Vodafone is just behind MEO when it comes to coverage and speed but is equally decent. Just like MEO, Vodafone have a brilliant offer of 30GB data for tourists under their 'Vodafone Go' banner-more details below. I have never used NOS but I've heard mixed reports about their service so I would recommend MEO or Vodafone.
2. Can I buy a SIM card at Lisbon or Porto airport?
There is a small Vodafone store at both Lisbon and Porto airport from where you can buy Vodafone prepaid sim card. However, last time I visited the airport, there was no store selling MEO sim cards- you will have to go into town, settle into your hostel/hotel/apartment and then hop over to one of the MEO stores-plenty of them, just type into Google Maps to find your nearest MEO store.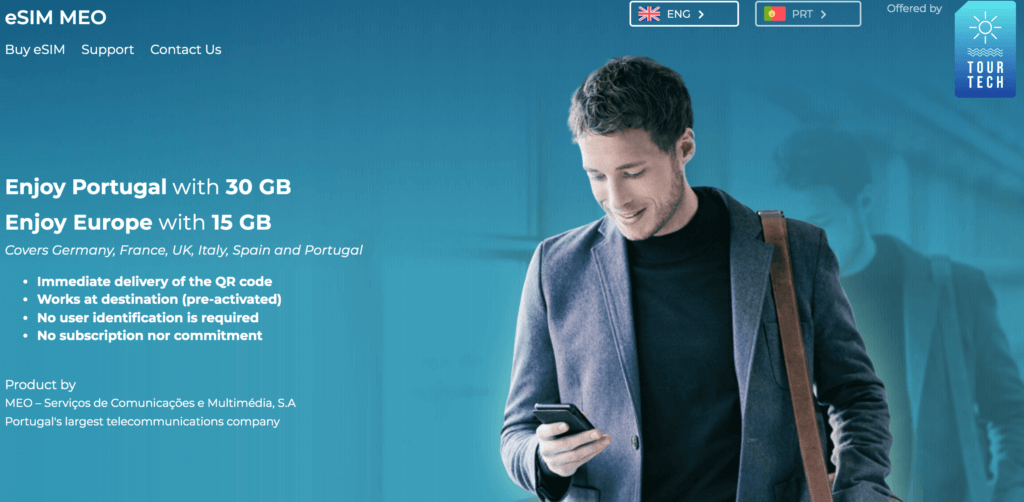 3. Prepaid mobile internet package with MEO: 30GB for €15
MEO offers an excellent choice of portuguese sim cards for tourists under their long running Connected Holidays plans
A. Enjoy Portugal- 30GB for €15
SIM card costs 14.99 €, also valid for 15 days, and includes 30 GB mobile data.
MEO offers you the chance to top up another whopping 30 GB for another 15 days at 15 € which is a pretty good offer.
More details of the deal can be found here
B. Enjoy Europe- 15 GB for 30 days for €30
If you are planning a trip across Europe and visiting Germany, France, UK, Italy & Spain alongside Portugal, then this is a fantastic offer.
4. Vodafone Prepaid Sim Card- Vodafone Go 30GB for €14.99
The other alternative is to choose Vodafone Travellers Sim Card package where you get 5GB of data , 500 minutes of phonecalls in Portugal and 30 minutes to phones abroad. More details are here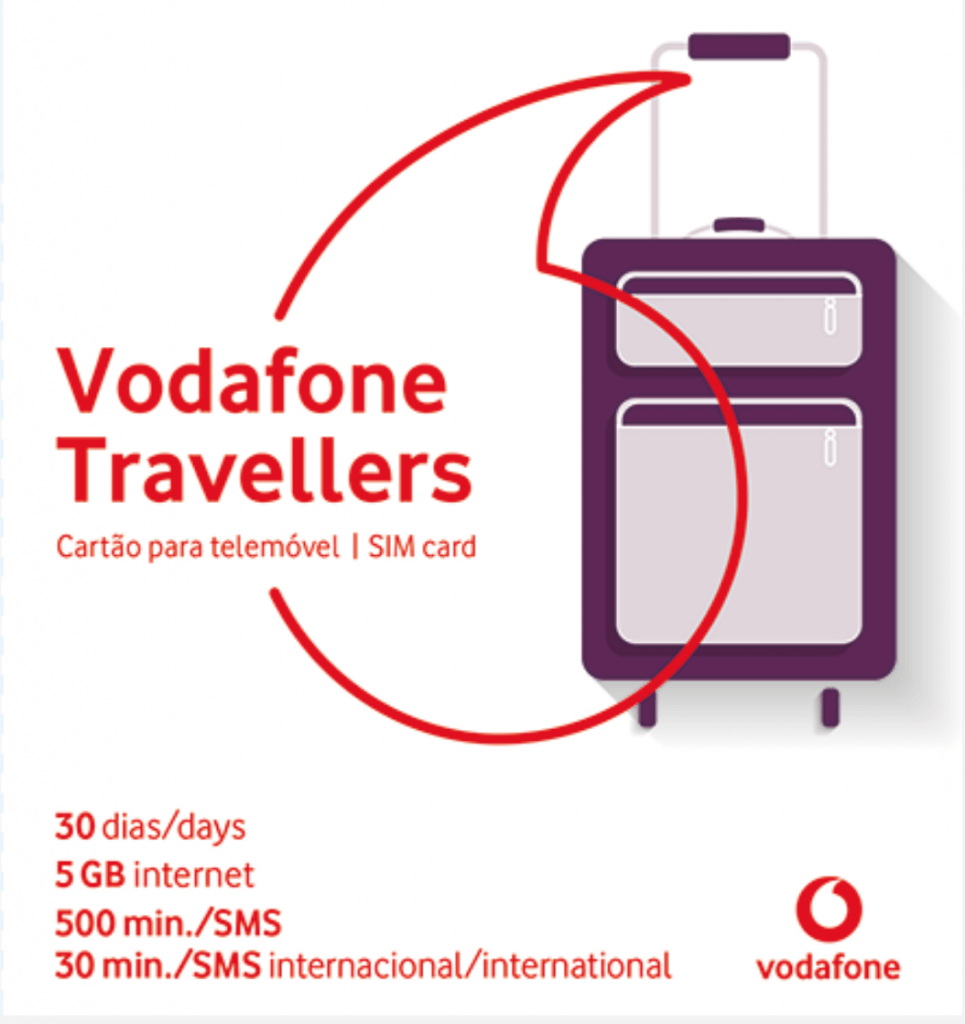 Vodafone GO sim card: 30 GB for €14.99 for 15 days.
Vodadone also offer data-only prepaid SIM cards running on 4G/LTE offering speeds upto 300 Mbps.
You have the choice of
A. Go including 30 GB for 15 days: 14.99 €
B. Go Light including 15 hours of usage during 90 days: 14.99 €
5. If your phone locked? Buy an unlocked mifi device
If your phone is locked to a network, I suggest buying an unlocked mifi device. I have a Huawei mifi device that has been great for me, compatible with 4G simcards and currently costs £79.99 at the Amazon store. It lasts upto 6 hours on full charge and you can connect 3 devices to the device.
6. Travel frequently and need data? Get the Skyroam Solis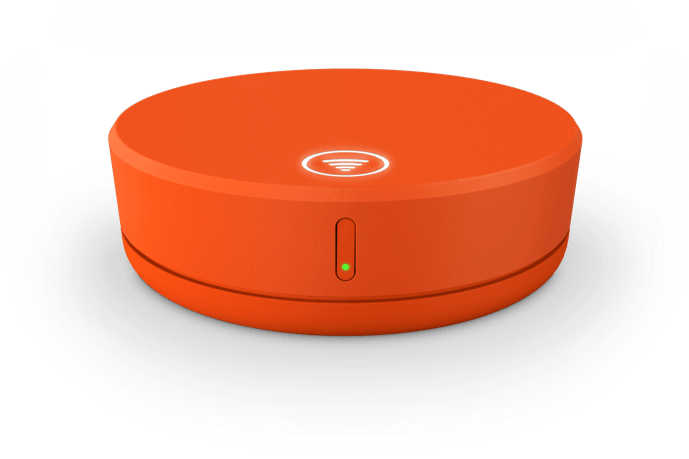 If you are a frequent traveller and need data whenever you travel, I strongly recommend purchasing the Skyroam Solis– think of it as a mobile wifi device ( which you can share with upto 5 other people travelling with you ) + it also doubles up as a charger thanks to its 6000 MAh battery.
A really cool travel gadget to have and it works in over 100 countries across the world including Germany so it is a pretty neat gadget to have for any global traveller.
You can buy 1 GB of data ( unlimited, 4G speeds) for $9 a month and for extra GB of data, it costs $9.
The device itself costs $149.99 which is major upfront investment and on top of that you just pay for the data you use.