The hard soil and four months of snow make the inhabitants of the northern temperate zone wiser and abler than his fellow who enjoys the fixed smile of the tropics. "
–Ralph Waldo Emerson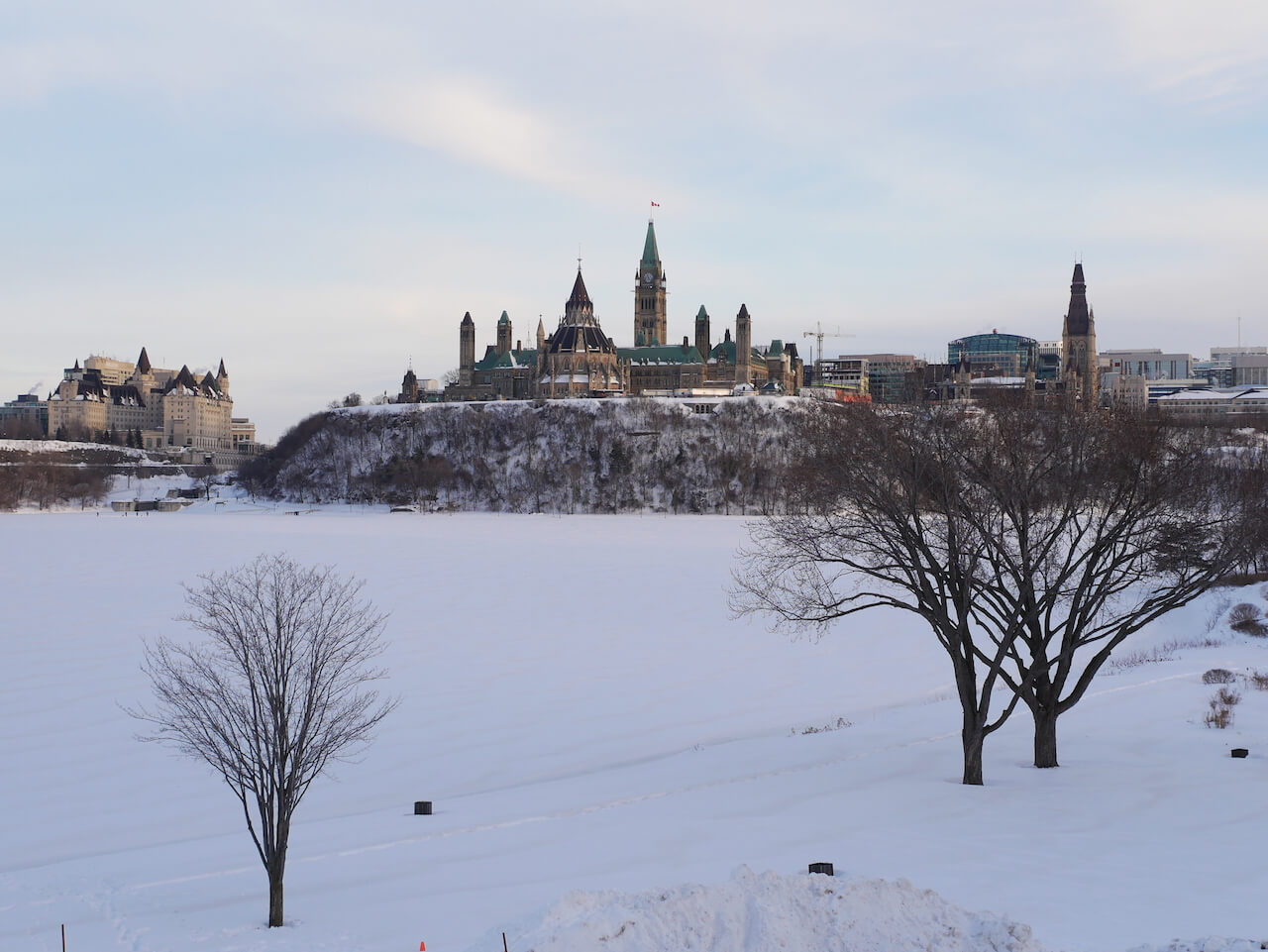 I usually have never been a fan of travelling in winter, especially to cold destinations. I don't handle the cold very well, the lack of sunlight can feel debilitating plus the people you tend to meet in the destination seem to equally as miserable as you. In recent years, as I've grown older, I've started feeling a little less miserable about the cold, I've pushed out my comfort zone and experimented with a few winter trips with mixed results. So last year, when I was invited to Ottawa to experience winter there, I definitely approached the trip with a level of excitement and trepidation.
Winters in Ottawa are definitely not for the ordinary person or traveller. It takes a certain kind of resilience to enjoy winters here. As I referred in my earlier piece about winter in Ottawa, locals can either choose to mope at home and hibernate during the long winter. Or, you just make the most of the season and all the inches of beautiful pearly white snow.
Travel, like life, all depends on your perspective. Sometimes, when you are unsure about how to go forward, the best thing is to let go and challenge yourself. Try something new.
In that respect, my winter in Ottawa was perfect and quite transformational.
Winters in Ottawa are all about time for yourself. Stretching your horizons and trying something new. If that sounds like your kind of holiday, I've shared a video below of what makes winters in Ottawa unique plus I've listed below 5 reasons why you should choose Ottawa as your next winter escape.
1.Go Ice Skating on the world's largest ice-rink
In the spirit of trying new things, I went ice skating on the world's largest ice rink-the Rideau Canal which freezes over in winter and become's Ottawa's biggest winter playground. Some context. Last time (and also the first time) I went skating, I was 23, on a date with my university crush. I had hoped the experience to bond us further together but instead, I fell horribly and almost broke my ankle. I was left to watch on gloomily, from the side as she went off skating with another male friend. So, I have painful memories associated with ice skating. Still, I had to try ice skating in Ottawa. If you speak to anyone in Ottawa, ice skating on the Rideau sums up the magical beauty of winter in Ottawa. On a cold but sparkling sunny day in February, I went down to the canal, fearful but hopeful. I was no better than last time-I have no sense of balance, think the elegance of Bambi on ice. Still, I'm glad I tried. Plus there was the added consolation of treating myself to a Beavertail- a fried doughnut sprinkled with cinnamon sugar. You can buy it from one of the many kiosks lining the skateway along with a warm hot beverage.
2. Try Snowshoeing!
There are other alternatives if ice skating is not your thing. How about snowshoeing in a beautiful forest? I had gone snowshoeing in the Three Valleys in France few years ago and had found it a very cool way to explore the beautiful landscape. On the doorstep of Ottawa, locals and tourists alike have the luxury of exploring a 361 square kilometer park, whose main entrance is located 4 km north of Downtown Ottawa. This is a beautiful expanse of greenery that turns into a snowy wonderland during winter. Biking among the many trails, cross country skiing and snowshoeing during the cold months and zip lining are just some of the lovely activities the park affords. I loved the peace and tranquility of the park in winter. It felt like I was a world away from everything.
3. Take part in Canada's ultimate winter race
However my favourite winter-in-Ottawa experience was hands down taking part in Winterman– Canada's ultimate winter marathon! We did the 5k race. I had only recently started getting into shape and going to the gym. Running the 5k race was our first test of our new found fitness regime. There's one thing running 5k on a grey winters morning in Berlin and another thing running in -15c! It was painful at times. On top of that ( as you can see in the video) the ice-crystals forming all over my beard and face, that was hilarious. Crossing that finishing line was a great feeling, one that I will stay with me for many years to come, even if I go onto run bigger races in the years to come.
4. Checkout North America's biggest spa!
Fret not. Winters in Ottawa can also be quite relaxing. One of the ultimate winter experiences you must try before leaving is visiting the Nordik Spa Nature, North America's biggest spa.With a host of indulgences on offer , from outdoor baths and saunas to a restaurant, lounge and even a beer garden with terrace, this really is the perfect day out in Ottawa. Admission is a $68 or $136 for 2 people. The admission fee allows you to use their facilities for a full day. Within the price you can enjoy their baths (hot, cold and temperate), saunas, outdoor and indoor relaxation areas as well as the restaurant & lounge with terrace. This will be one of the more expensive experiences of your trip but definitely well worth the splurge-perfect for getting over the jet lag on day 1 of the trip.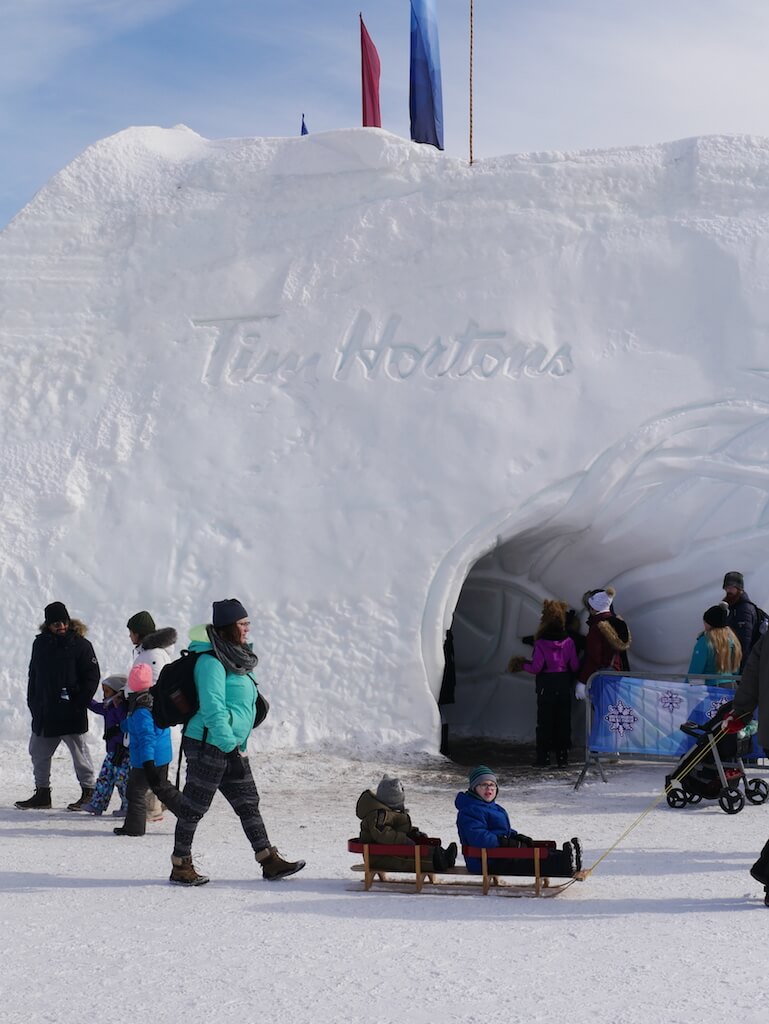 5. Ottawa has the best winter festivals in Canada!
Winter in Ottawa is a time for celebration of life with some amazing festivals taking place. We were in Ottawa in time for their annual Winterlude Festival. Not only is this festival a celebration of the Canadian season of winter, it is also a celebration of diversity with the addition of numerous cultural events to the program. The NCR encompasses Ottawa, Ontario Gatineau and Quebec, so the festival is well spread out. Every year, new locations are added to the festivities including Downtown Rideau, Sparks Street and ByWard Market. Enthusiastic volunteers and generous sponsors make the event possible. The festival hosts some classic winter pleasures like the famous bed race, "Trotting on Ice"- a horse race on the Rideau Canal Skateway, skating, the Brewfest, ice and snow sculptures plus the Winterman race I just mentioned.
'Ottawa has a vibrant food and drink scene with tons of energetic festivals throughout the year. The cuisine ranges from uber-Canadiana (think BeaverTails, poutine, maple-everything) to Vietnamese, Lebanese, French-Canadian, and much more. As the capital of Canada, Ottawa is home to high commissions and embassies which represent countries from around the world, and this is reflected in our cuisine and food festival offerings.'
Julia Thomson
Ottawa Tourism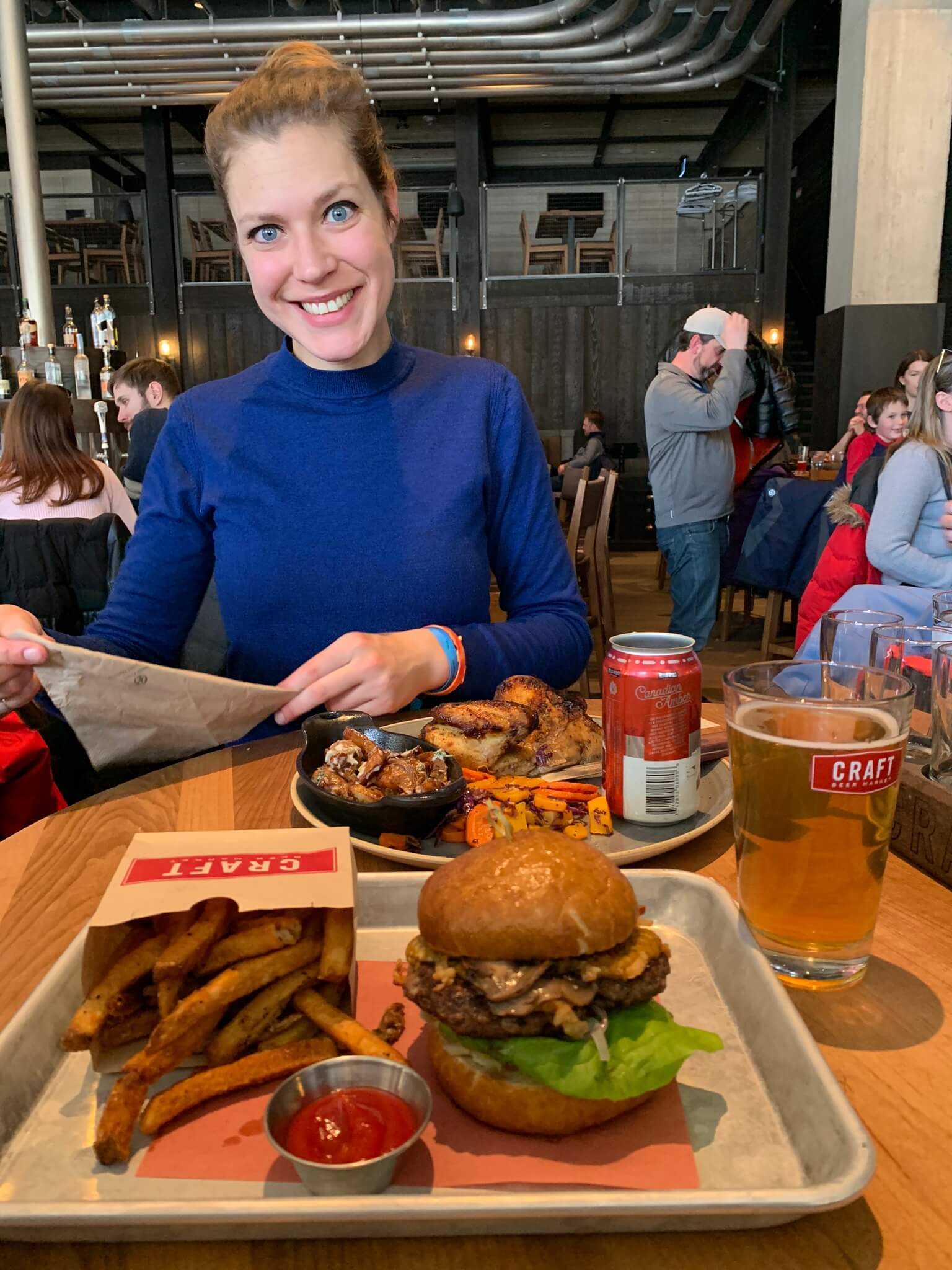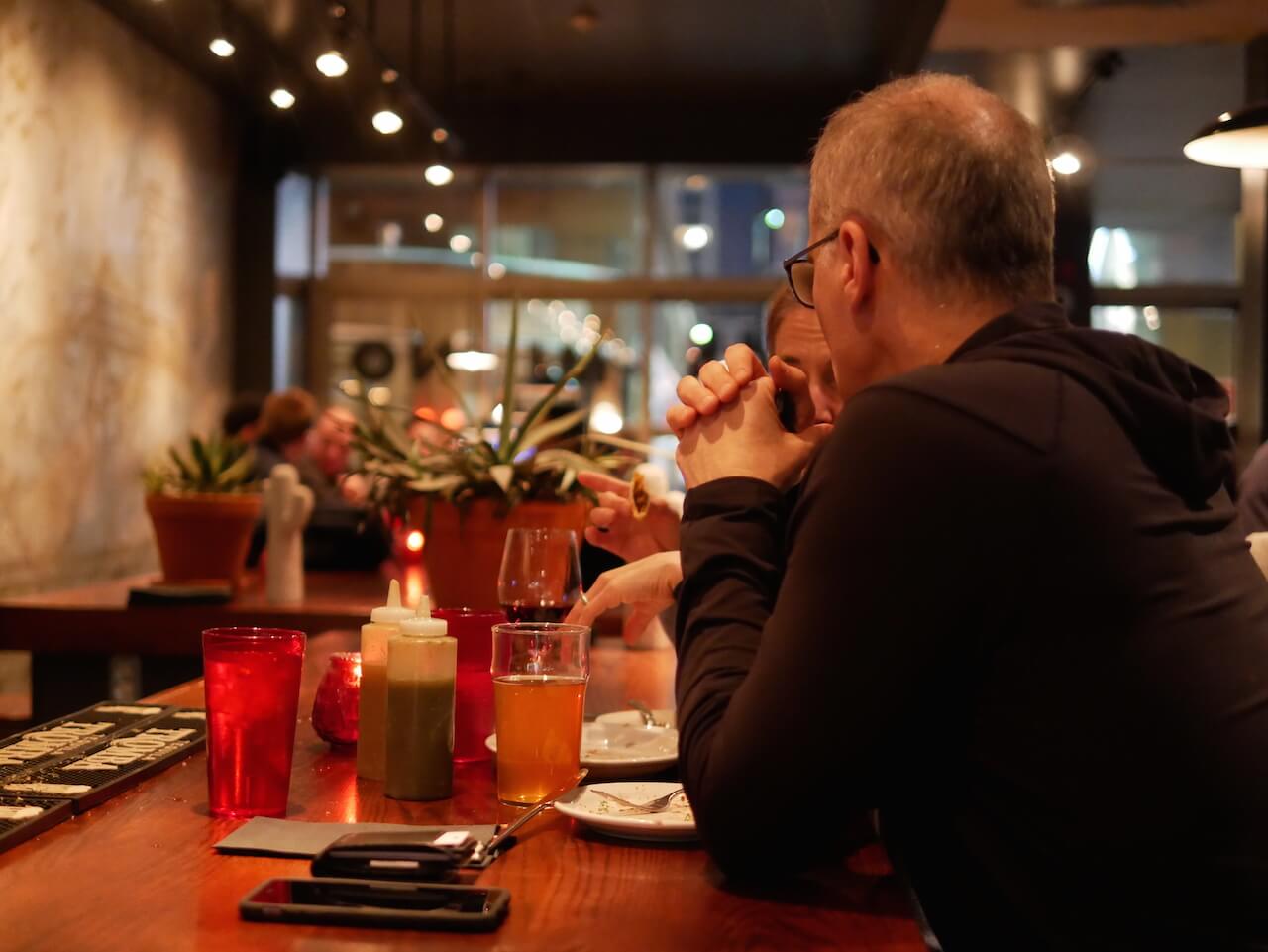 Winters in Ottawa are not only food for the soul but for your belly.
You can find food from all 4 corners of the world. If you love Mexican cuisine and your restaurants intimate and boisterous, then El Camino in the Byword Market is an excellent choice. For karaoke queens and lovers of Oriental cuisine, Shanghai Restaurant with its wonderful art displays and crazy karaoke nights with drag queen as hostess is the place to be. ( More tips of places to eat here in my winter in Ottawa guide)
In short, winters in Canada are the perfect escape.
Not for the ordinary traveller.
Only for those with an open spirit for adventure and life.
Disclaimer
I hope this post has inspired you to experience Ottawa in winter. If it has, I recommend reading my Winter in Ottawa guide and also for a more in-depth account of the trip, checkout out this post.
This blog post was created in conjunction with Destination Canada as part of a collaboration with their #ForGlowingHearts project.
To find out more information about visiting Canada, please check out the Explore Canada website for further details.