Another year is over. Where did the time go?
While its a great time time to reflect and look back at the year that was it is also a pretty good time to anticipate, start planning ahead and visualise all those potential amazing adventures that await you in 2020. To help give you some ideas of where to go in 2020, I've put together ( with the help of the fantastic Midori Patterson ) a list of new luxury hostels you should checkout.
If you know of any new luxury hostels opening soon, please comment below or tweet me @BudgetTraveller Thank you!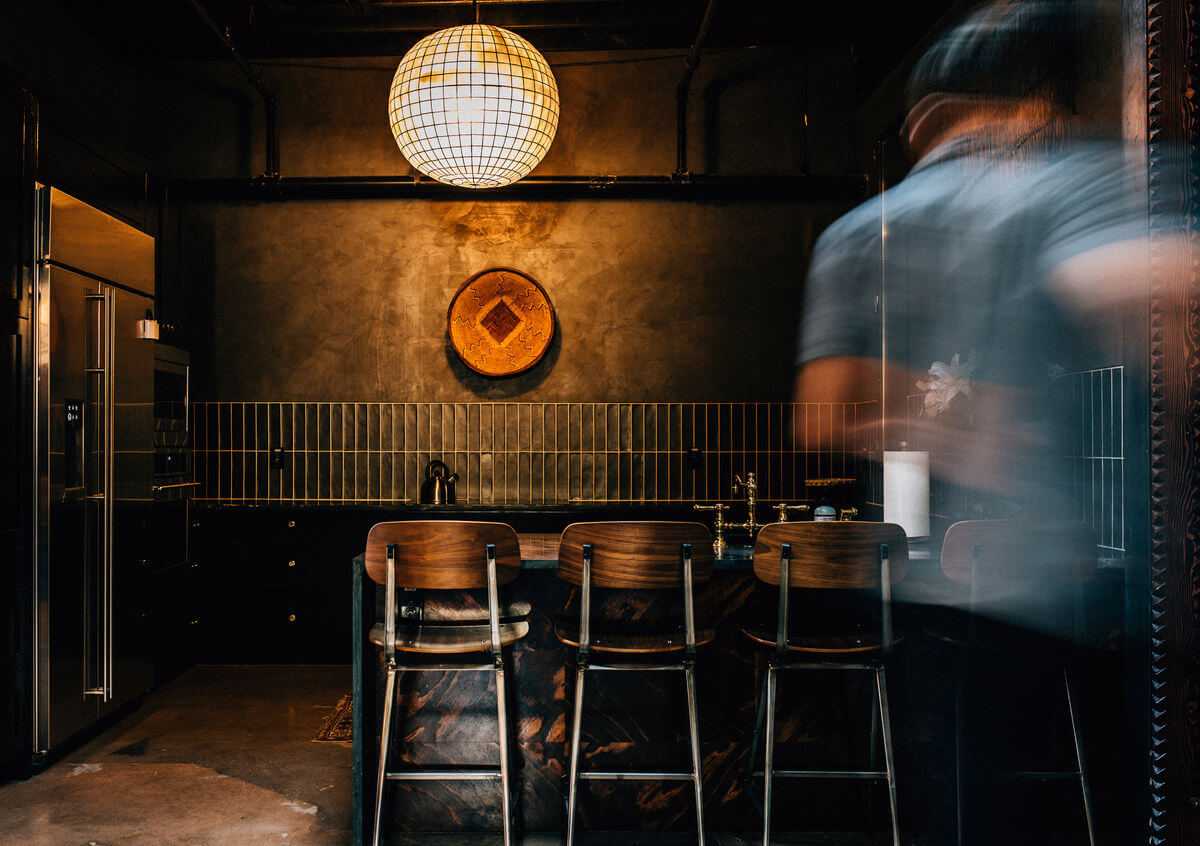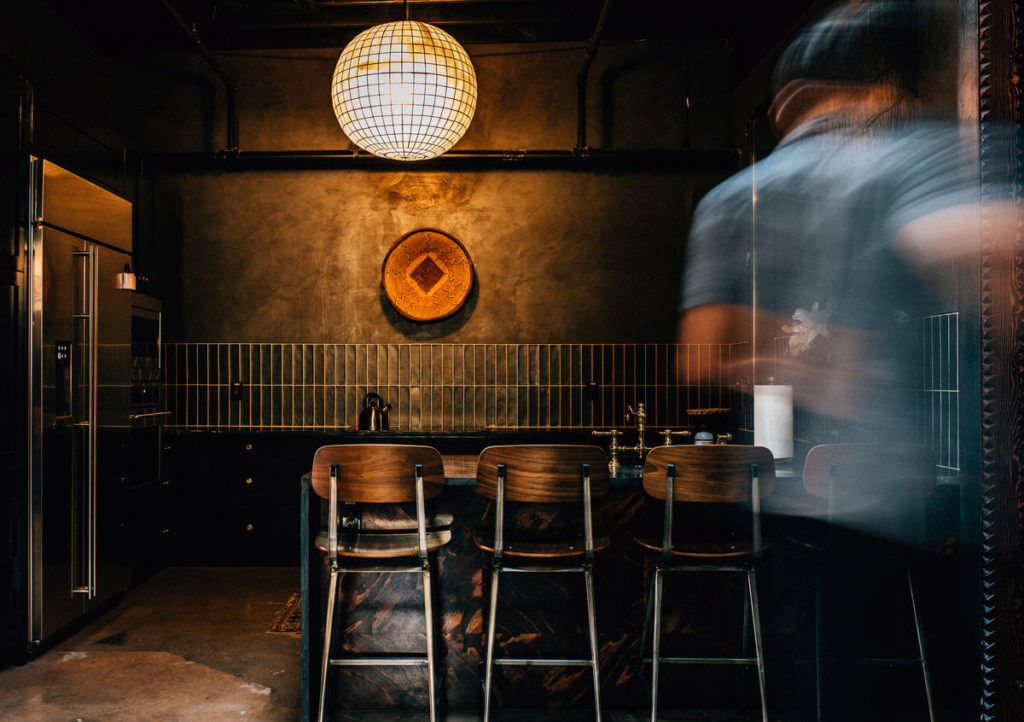 Native Hostel
Location: Austin, TX, USA
With a dark and stormy atmosphere representative of Austin's western charm, the Native Hostel boasts an eclectic array of activities ranging from yoga classes to bar crawls, from tarot readings to DJs. Native puts tremendous effort into cultivating their culture – which, according to their website, is one of "fuck yes" – and is the perfect place for the curious and creative traveler.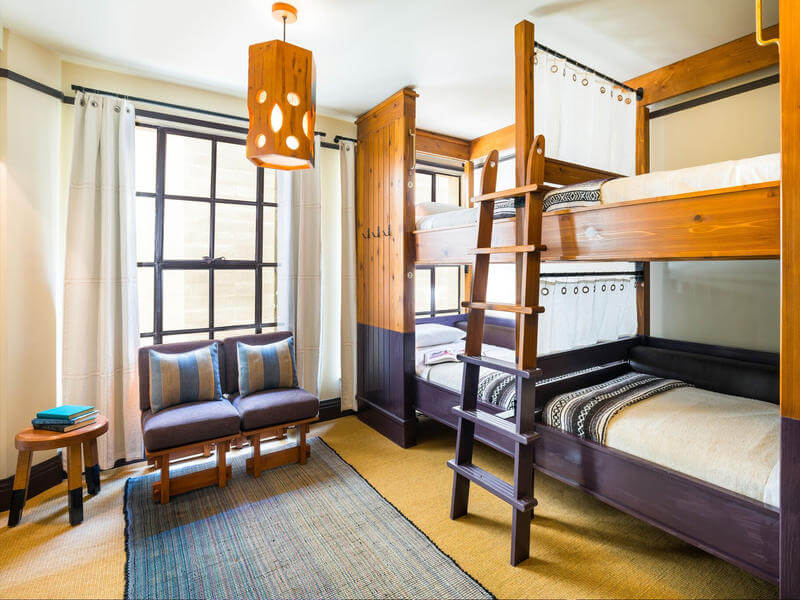 Freehand Los Angeles
Location: Los Angeles, CA, USA
Placed in a historic building in downtown Los Angeles, Freehand Los Angeles strives to create a comfortable respite without losing any of the city's vibrance. While their location and events at their rooftop pool might scream downtown LA, this hostel's laidback environment, warm décor, and onsite florist are more welcoming in contrast with the overwhelmingness of the city.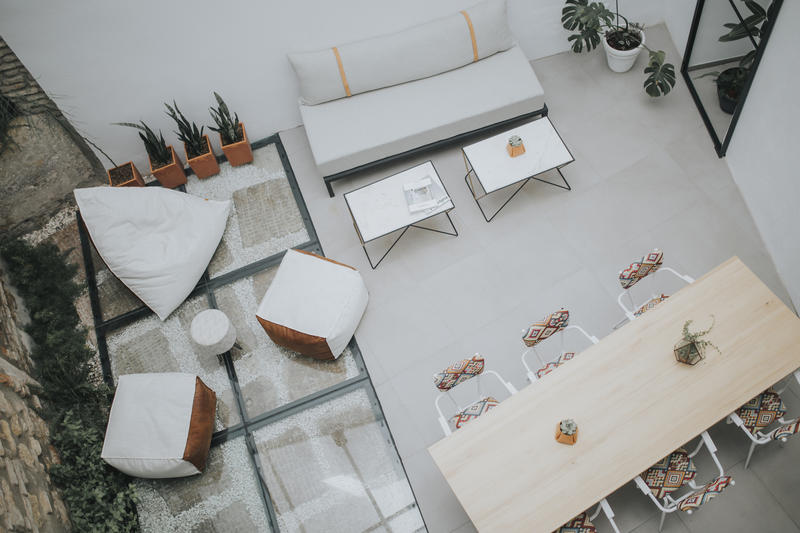 Option BE Cordoba
Location: Cordoba, Spain
Option Be in Cordoba is the perfect place to soak up the Andalusian sun, whether that be on the rooftop pool or near the open central atrium. The immaculate all-white interior design is an inspiring setting to plan your adventures – or you can just leave the planning to the friendly English speaking staff and join one of their daily activities.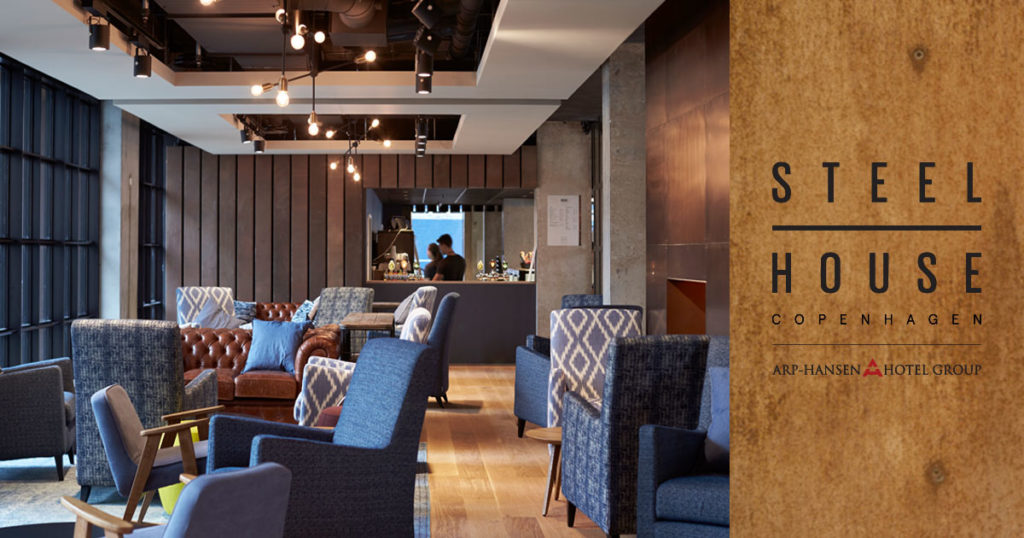 Steel House
Location: Copenhagen, Denmark
Steel House is aptly named as this industrial chic aesthetic is reflected everywhere, from its shiny pod-like bunks to its "turbo dishwasher". They have everything the trendy urbanite could need: pool, café, bar, and even a gym where the staff arrange weekly workout sessions. But don't be fooled – despite its modern feel, Steel House still strives to deliver the famous Danish "hygge" and you can experience it firsthand cozied up next to their fireplace.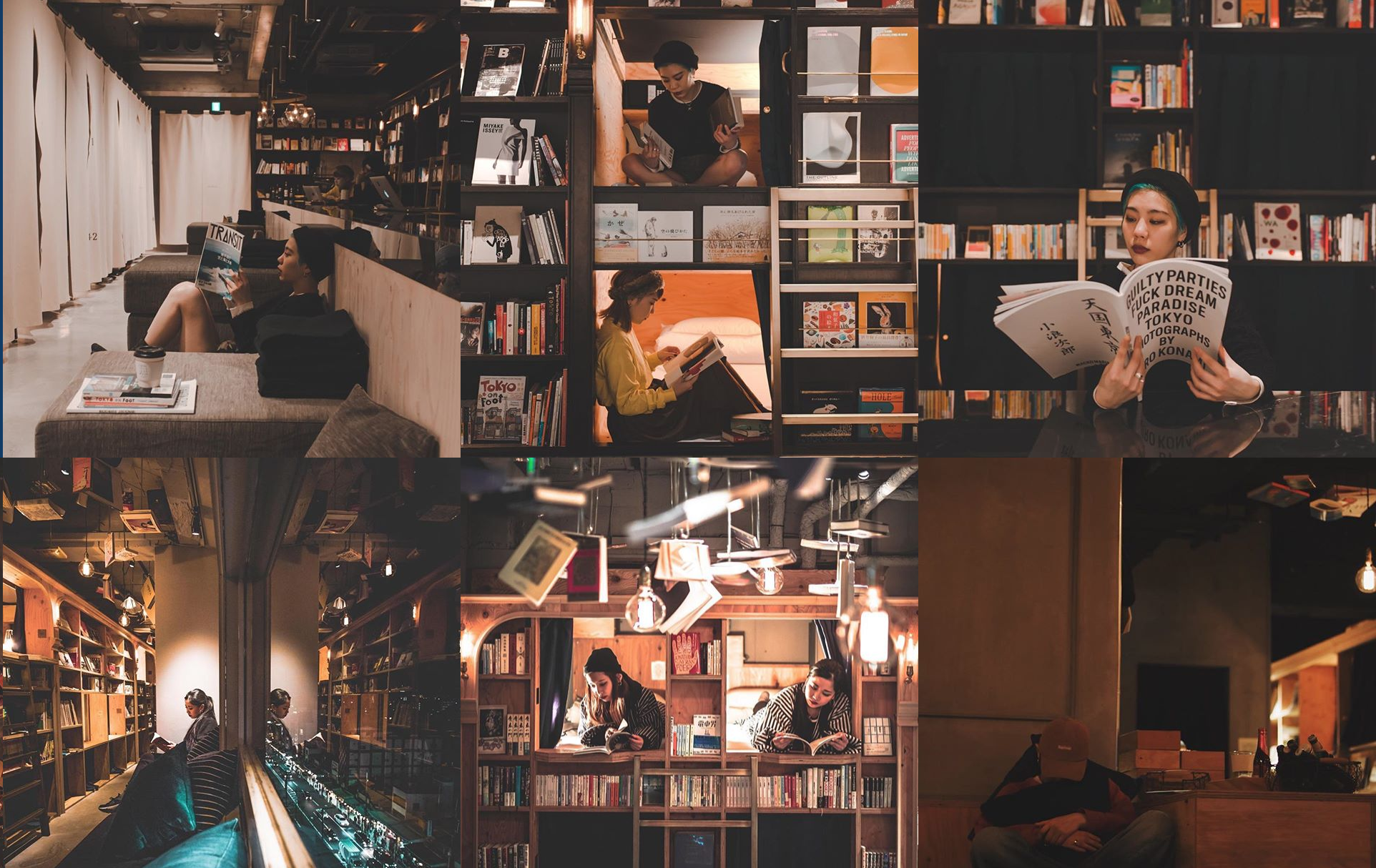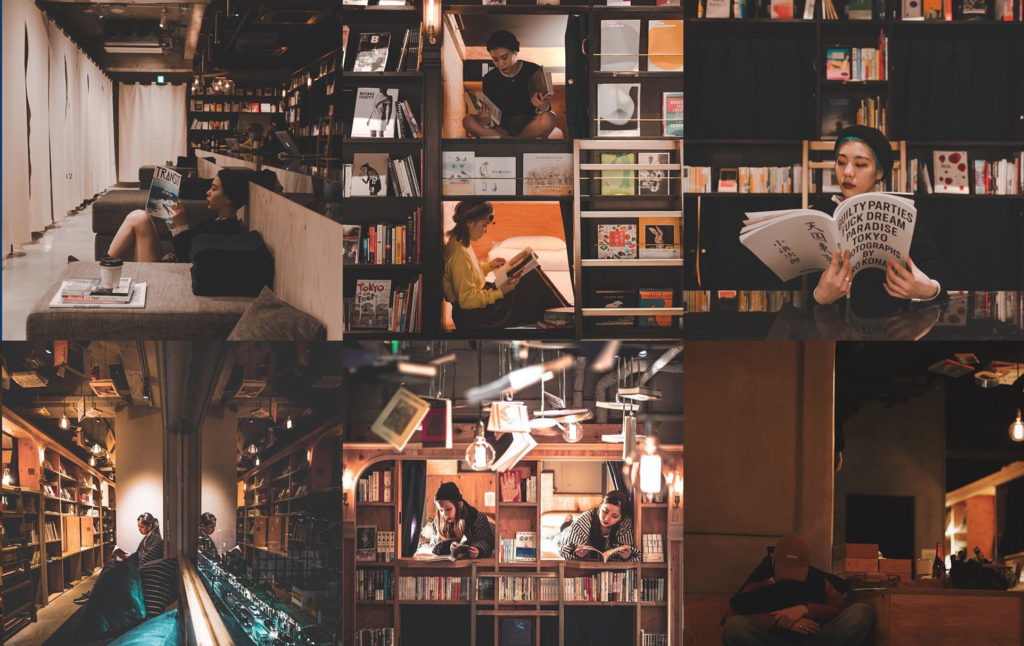 Book and Bed Hostel
Location: Tokyo, Japan
The noise, color, and crowds of Tokyo can be overwhelming, and tourists may find themselves wanting to just curl up somewhere cozy with a good book. Well, why not just curl up in a bookshelf itself? At Tokyo's Book and Bed Hostel, guests sleep in bunks that are located within the hostels bookshelf. Be warned though – this place values experience above comfort. Though they admit on their website that "the perfect setting for a good night's sleep is not what you will find here" they offer in exchange "the finest moment of sleep" dozing off obliviously during your treasured pastime – reading.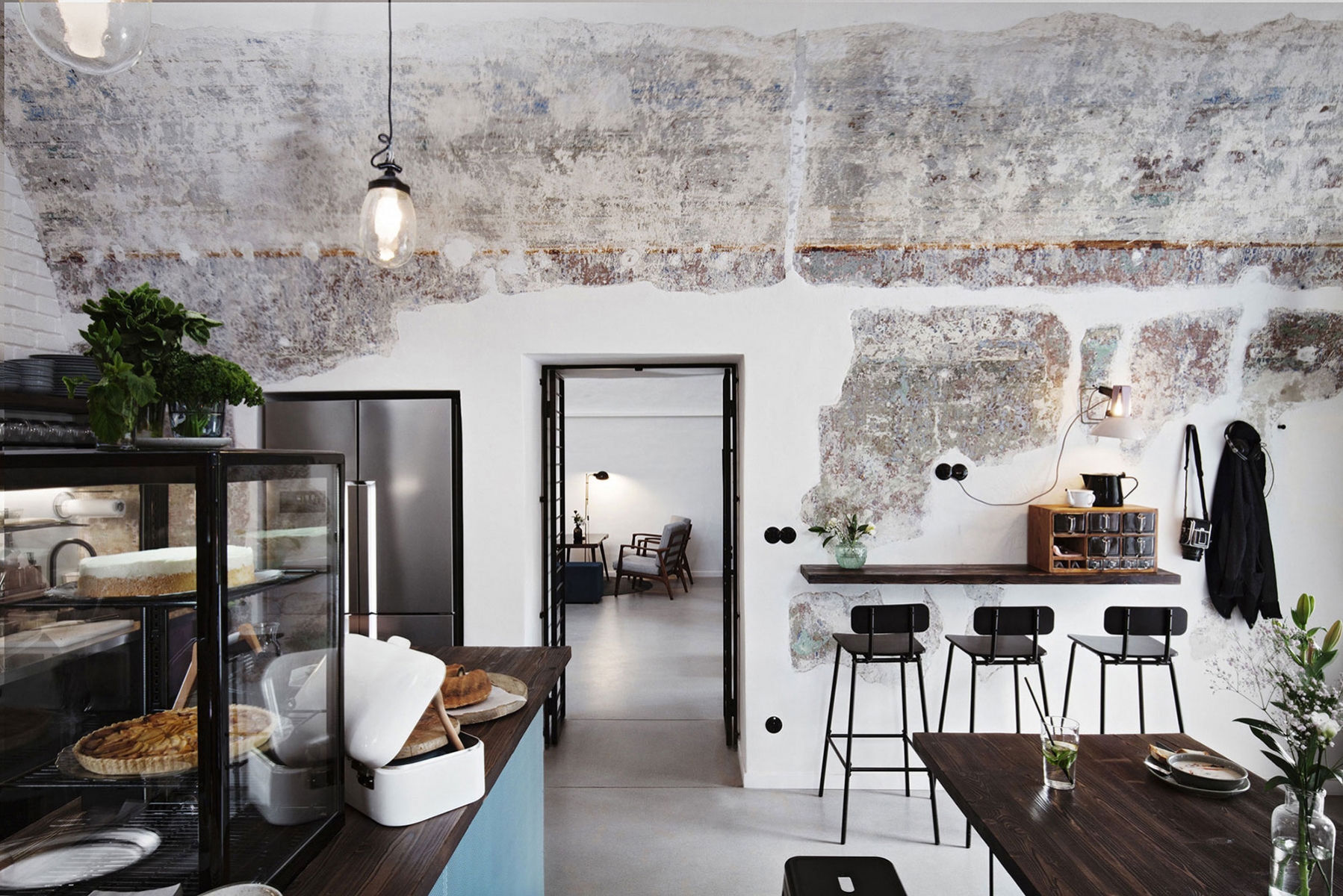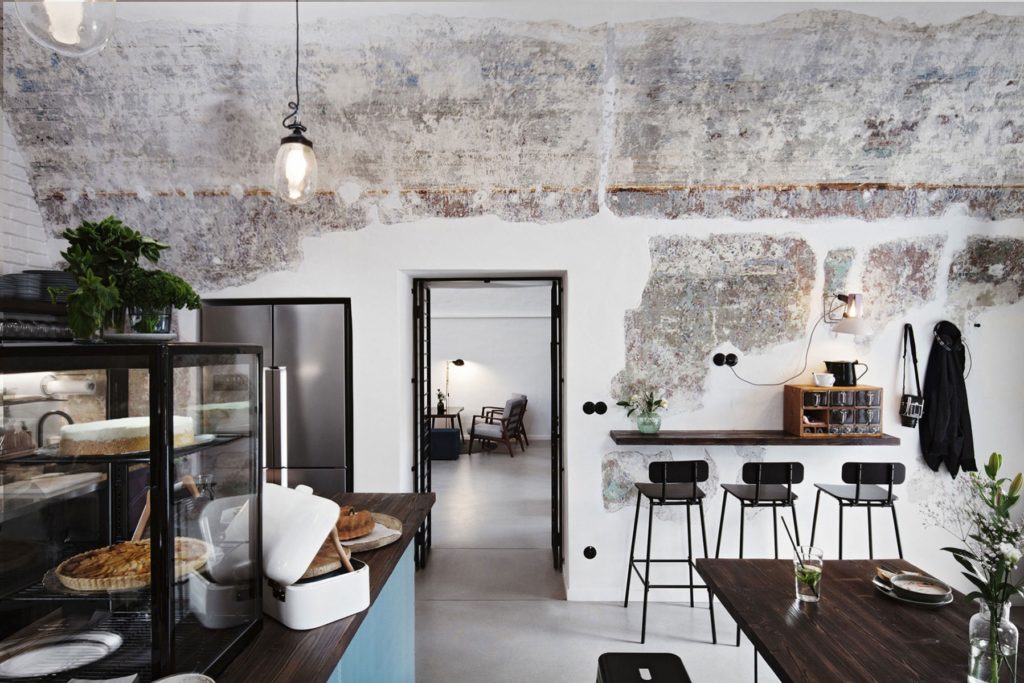 Long Story Short Olomouc
Location: Olomouc, Czech Republic
Long Story Short make you feel like you're in a cloud. Combine that with climbing up sleek large stairs to the lofted beds in the dorm rooms (this hostel "doesn't believe in bunks" – you'll only find them in the 10-person dorms) and you're sure to feel like you're in a dream. The historic building also features an in house café that serves delicious Moravian food and baked goods, local wine, beer and coffee. Additionally, downstairs is home to Vault42, an equally beautiful co-working space.

Ho36
Location: Les Menuires, France
Affordable, stylish accommodation for in a French ski town is no longer a thing of daydreams. The established French hostel company opened a new location in Les Menuires, just a few meters away from the Croisette. It features two bars and a restaurant, all adorned with wood furnishings that give that cozy ski lodge feel with a contemporary twist.

LetsBunk Poshtel
Location:

 

New Delhi
Backpacking in Asia is now as classy as anywhere else. Welcome to LetsBunk Poshtel India's first luxury hostel, encapsulating a blend of old and new, of relaxation and collaboration. While the inside is clean and modern, one needs only to venture to the sunny deck to overlook the forest and for views of 13th century buildings. They also feature a gourmet café that transitions into a coworking space that makes it the perfect environment for creative travellers and nomadic businessmen/women.

Sputnik Hostel and Personal Space
Location: Moscow
"Personal Space" doesn't necessarily mean seclusion at this centrally located Moscow hostel. While you can certainly retreat to a private room or the privacy curtains of your bunk, Sputnik's owners designed the open-aired common room and kitchen area to be a collaborative, intimate space. With its small size, visa support service, and complementary pair of slippers, you're sure to feel personally welcomed. Additionally, Sputnik has the unique feature of double-bunk beds, so you and your partner can share a space without splurging on a private.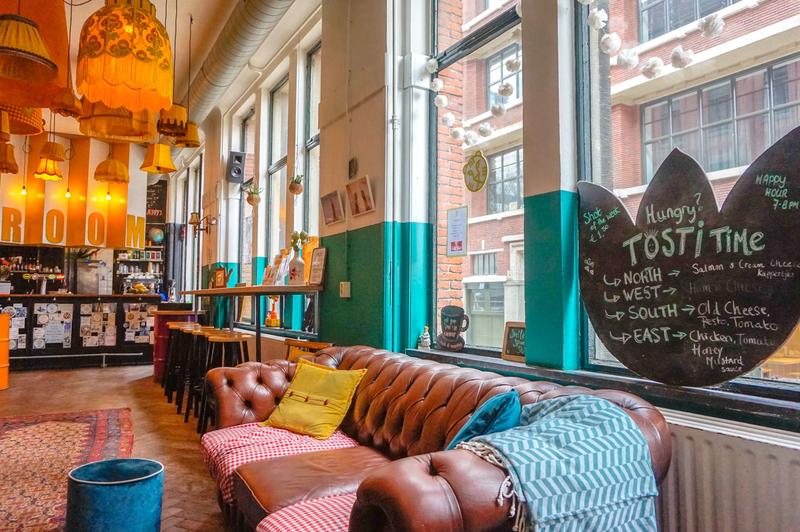 Hostel ROOM
Location: Rotterdam, Netherlands
The recently refurbished Hostel ROOM exudes energy and fun. If their 17 colourful themed rooms, open mic ( fantastic quiz nights too ) nights, and happy hours aren't enough to keep you entertained, then certainly their bike rentals and free walking tours will. If you're looking for something a little more private (and unique!), Hostel ROOM offers an apartment inside their clock tower with its own kitchenette and a beautiful all-white interior. The tower's round windows provide amazing views of the rooftops of Rotterdam. Regardless of where you sleep, be sure to get a free hug from their four-legged resident Lexie.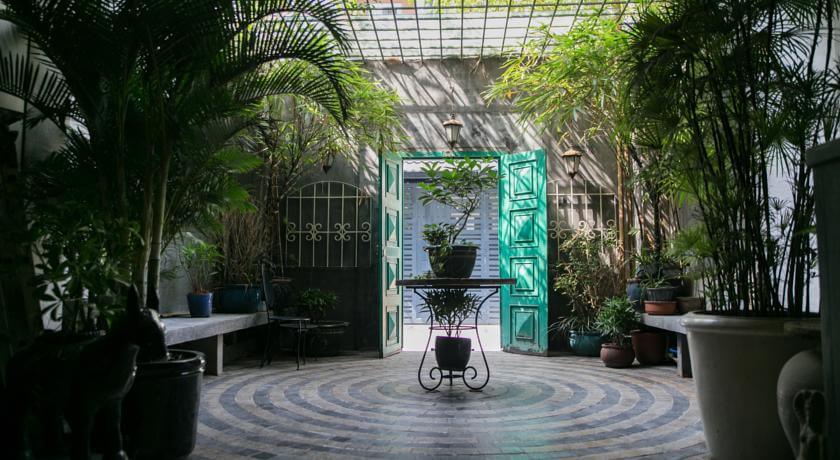 The Common Room Project
Location: Ho Chi Minh City
Designed by travellers for travellers, The Common Room Project's goal is to defeat that mysterious "incompleteness" that occasionally plagues solo tourists or anyone in a city as large and overwhelming as Saigon. TCRP's social nights out, community dinners, and beautiful shared spaces such as their lush garden, rooftop bar, and exposed-brick common areas make it easy to meet like-minded explorers and creatives.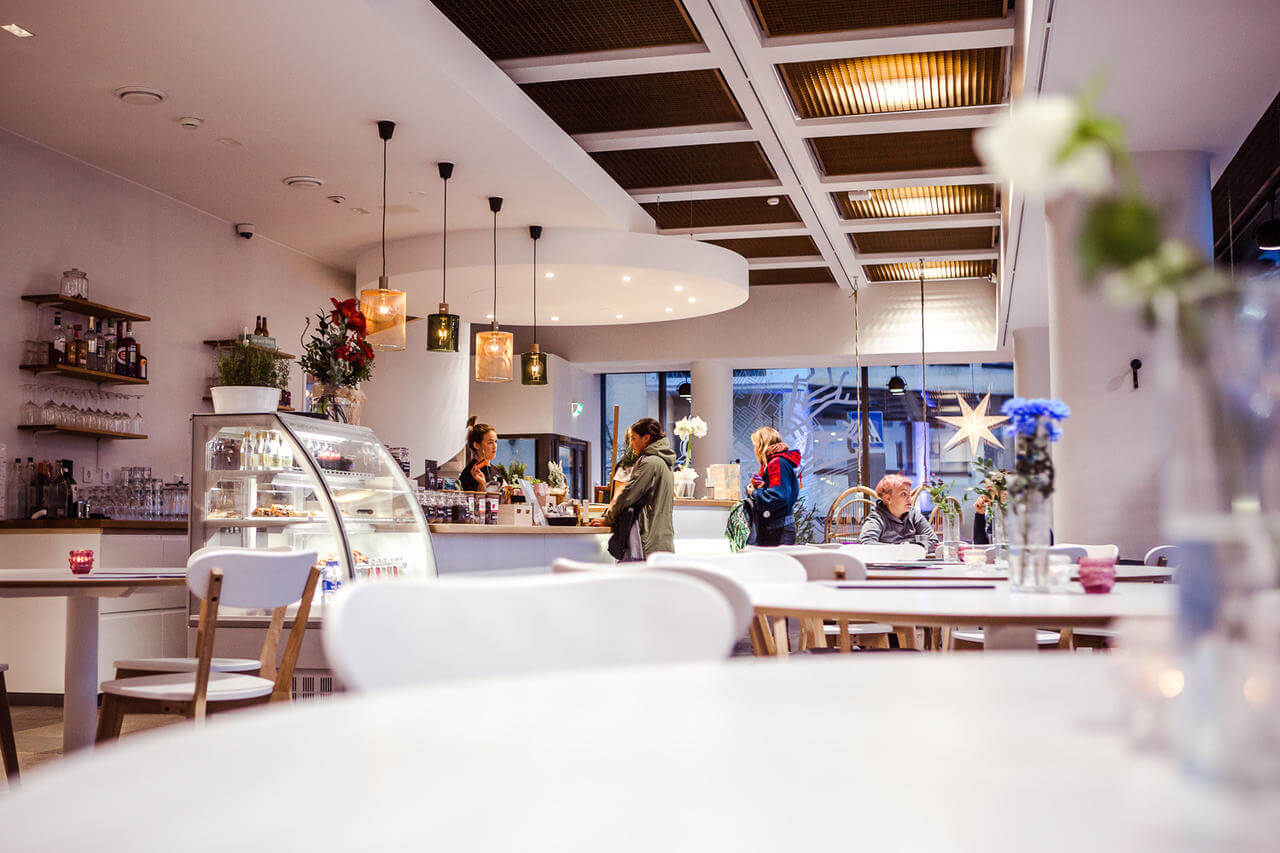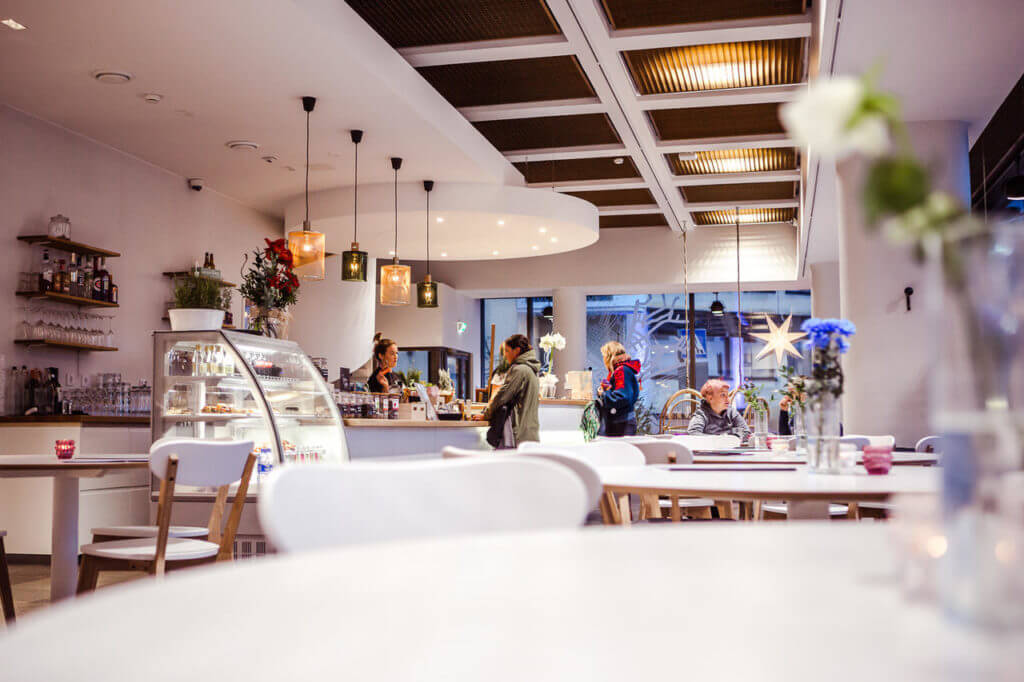 Hostel Café Koti
Location: Koti, Finland
Hostel Café Koti has everything you'd expect from a Scandavian boutique hostel – including an authentic Finnish sauna. Though the design is undeniably modern, pockets of color and light wood elements add a cozy twist. Be sure to check out their café serving healthy local dishes and the rooftop terrace which features dance lessons, live music, movie nights, and more.

We Crocifieri
Location: Venice, Italy
Built inside a renovated 12th century monastery, this hostel features stunning functional design in the Cannaregio district of Venice. You can enjoy a drink in the spacious courtyard, in the hostel's gorgeous bar, or venture out from the water taxi station located just two minutes away.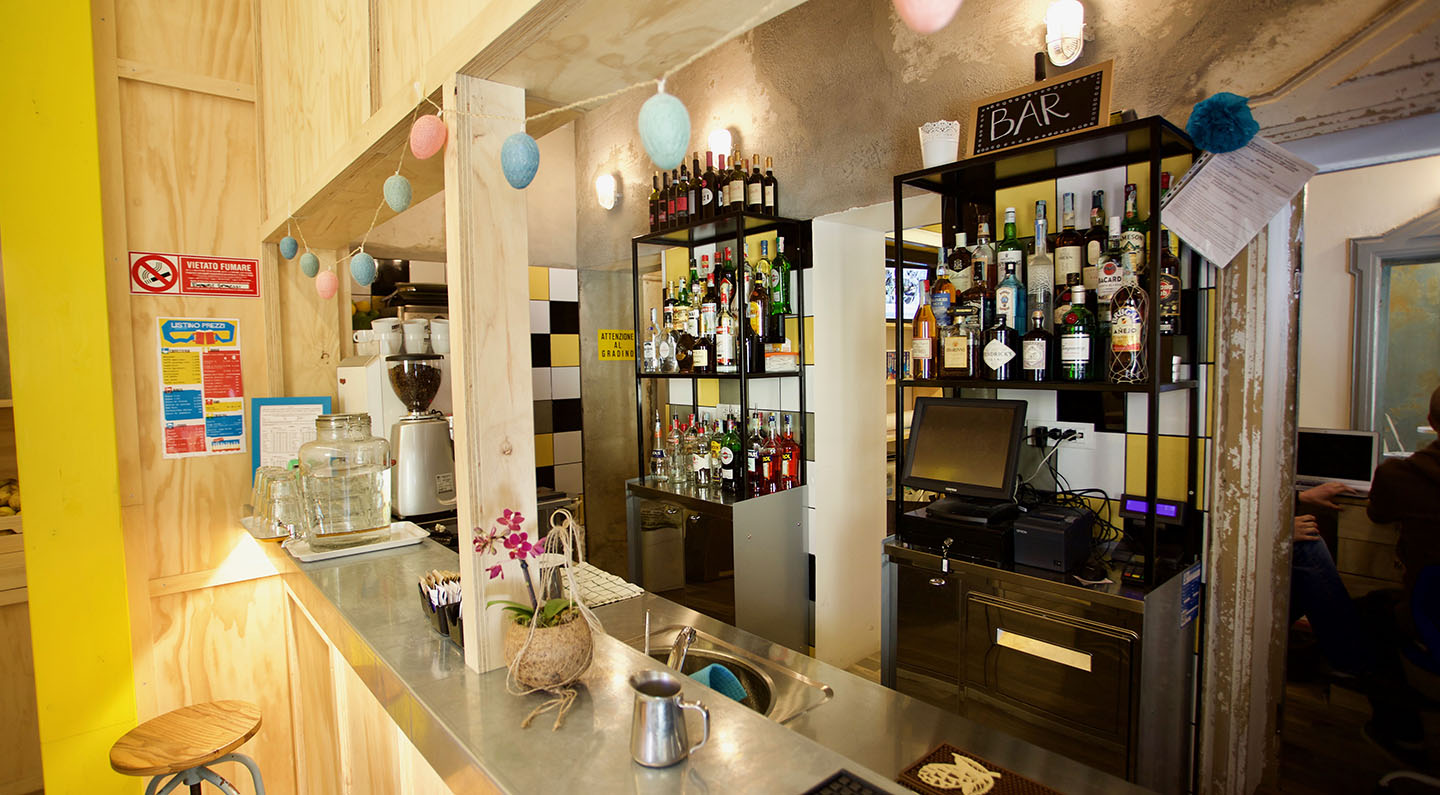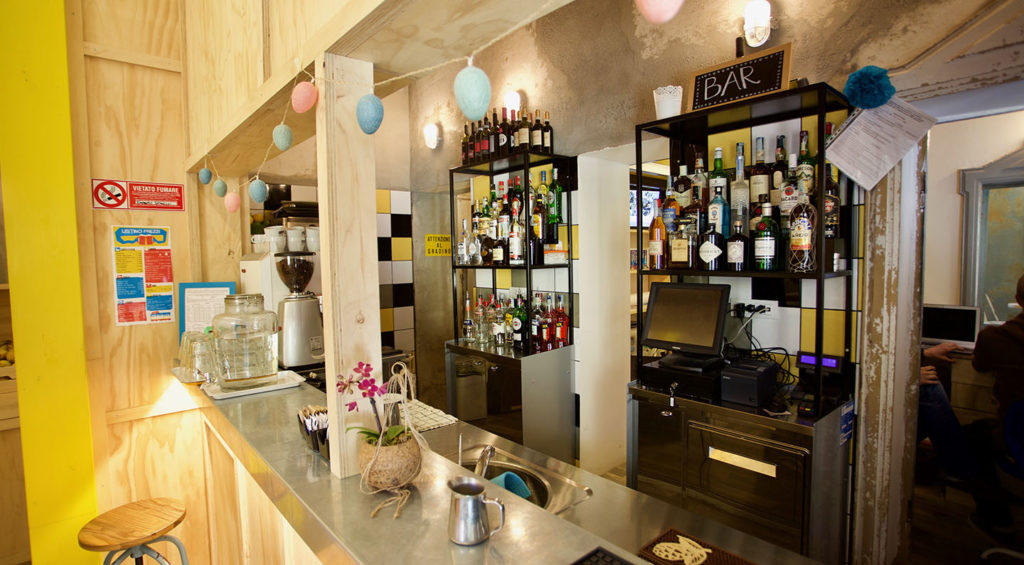 Ostello Bello Lake Como
Location: Lake Como
Luxury at Lake Como is no longer reserved for George Clooney and the like. Ostello Bello Lake Como offers stylish accomodations with funky furnishings at a backpacker's price. The courtyard hammocks and secret garden give a feel of elegance, but with additional friendly features such as a free welcome drink (a proper pint of glass of wine) and an all-day breakfast buffet.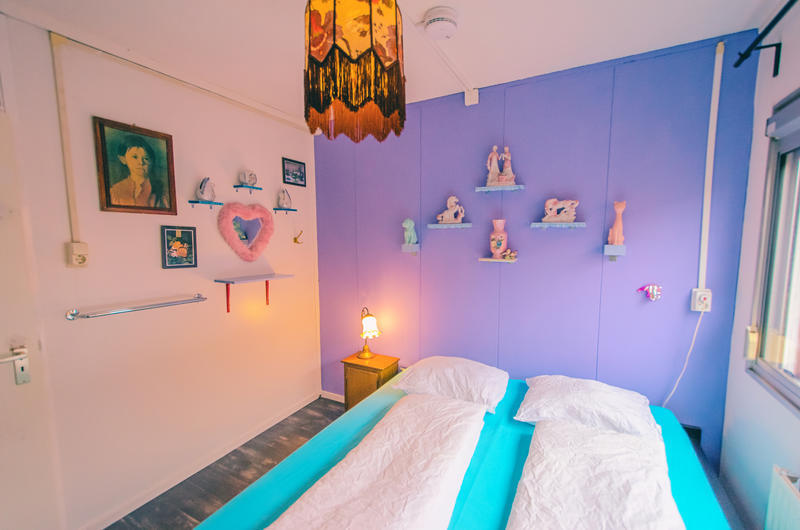 Rebel Rebel Hostel
Location: Groningen, Netherlands
Rebel Rebel Hostel, as the name suggests, is the perfect place for counter cultural trailblazers. Perfectly located for Paradigm and EM2 music festival's attendees, guests will spend the night in furnished and themed shipping containers. The commune-like grounds also have a focus on sustainability: the site has its own vegetable garden and the water from the showers is used to flush the toilets.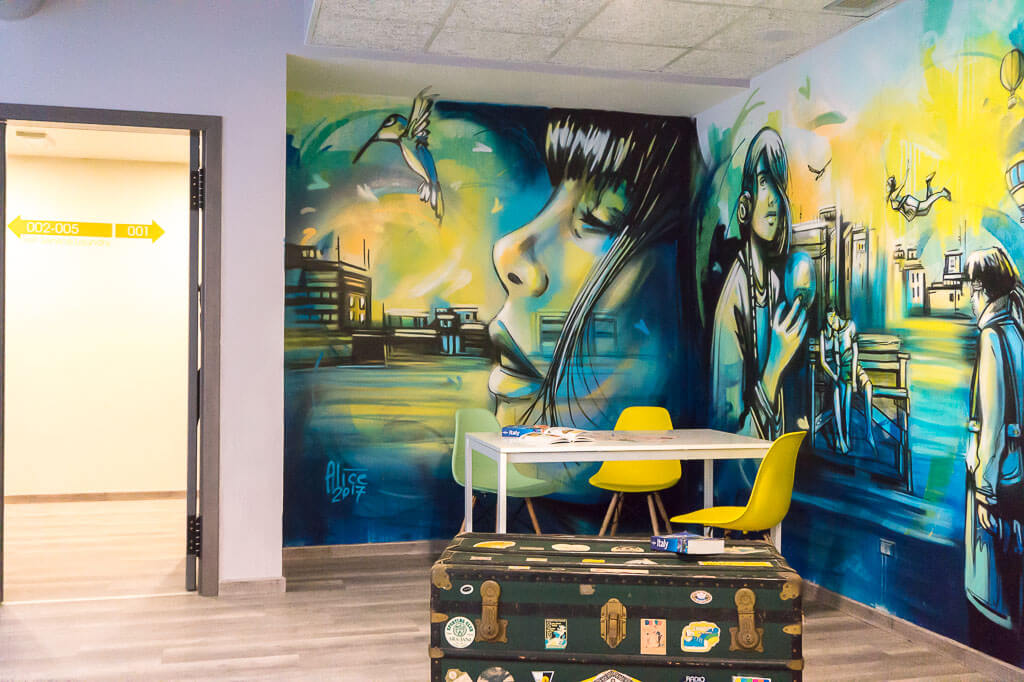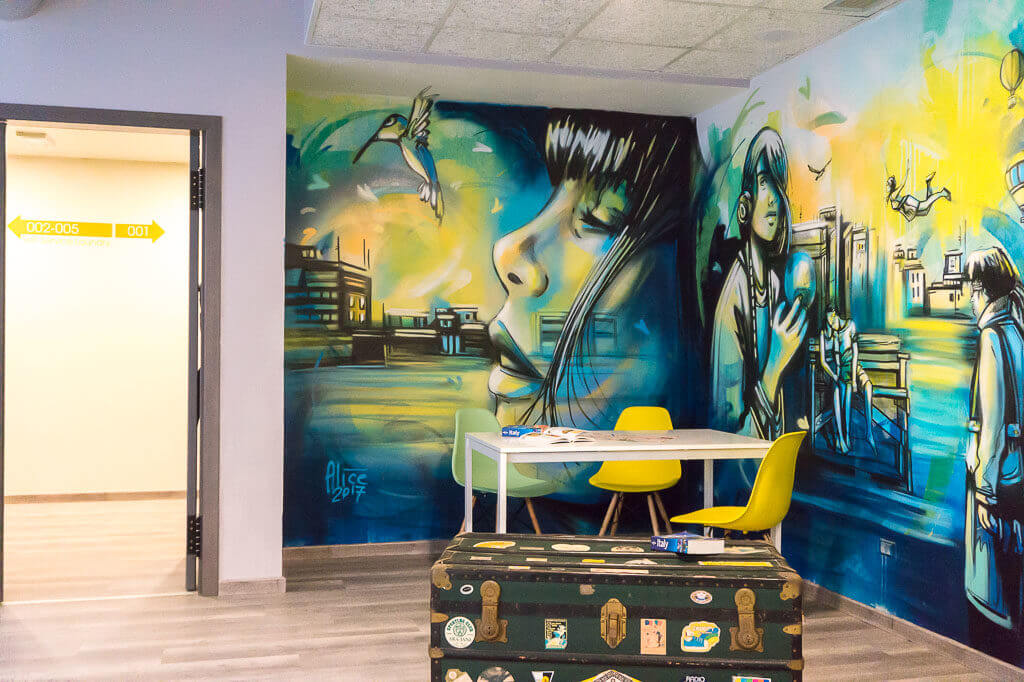 The RomeHello
Location: Rome, Italy
The RomeHello is Rome's newest, and most central design hostel. Located within the central station district you'll find the Trevi Fountain, the Pantheon, and the Spanish Steps all within a 20-minute walking radius. But if the highlights of Rome don't inspire your creativity, the walls of the hostel are lined with colourful murals painted by local Romans, and artists from all over the world.
When it's time to rest, The RomeHello provides a mix of spacious dorm and private rooms, all with en-suite bathrooms. On the ground floor, you'll find the guest kitchen and cosy lounge, complete with a PlayStation and sofas to sink into with one of our travel guides from the bookshelf. Prefer to chill with a beer? Socialise with guests and locals in the hostel's bar, The Barrel, where you can hear live music from the best of the Roman and international music scene.
Yim Yam Hostel & Garden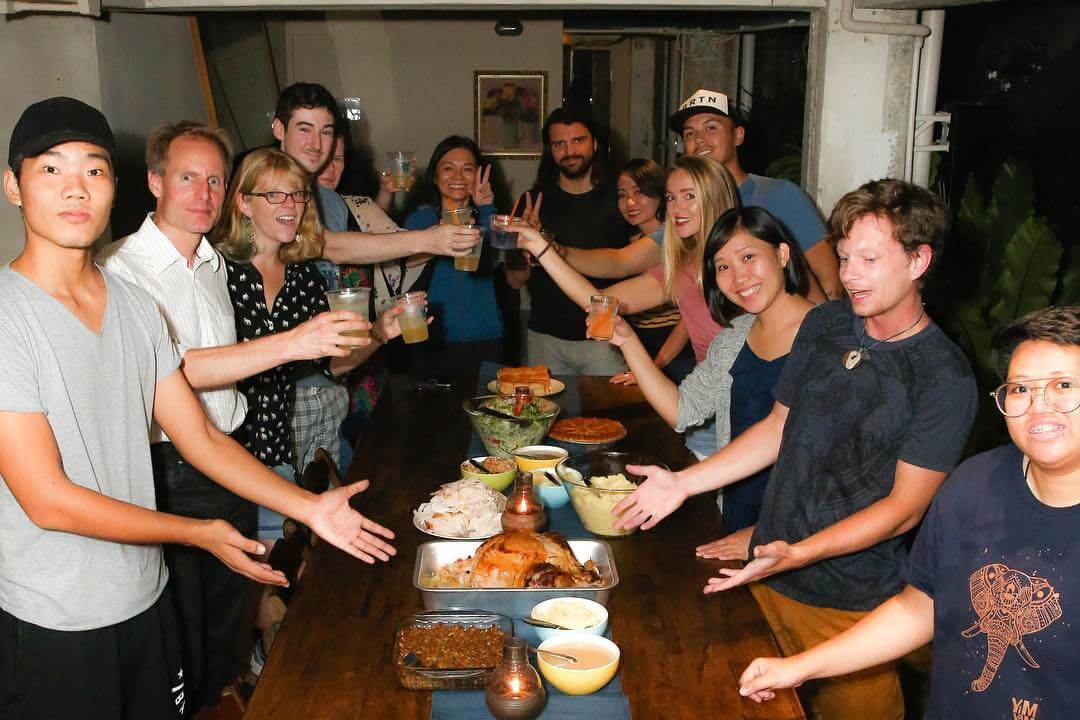 Location: Bangkok, Thailand
Yim Yam, means "warm smile" and you definitely experience the warmth and famous hospitality of Thailand staying at this hostel. I love the ambience of the Yim Yam Hostel & Garden : it has a very stylish interior with the roof of the lounge adorned with a multitude of colourful lamps. There is a strong emphasis on preserving the unique heritage of the building: historical facets of the original building have been preserved, especially the retro stone flooring of the lobby.  The walls have been painted a special "Thai blue" to symbolize the Land of Smiles.
Hostel offers a range of daily activities to entertain guests : from free yoga classes once a week to film nights and also BBQ's where you can enjoy free food for the price of a beer. The hostel offers a mix of private, semi-private, and dorm rooms all with the added bonus of a pretty generous free breakfast. Overall, fantastic value, fab staff and also the added feature of an indoor courtyard/coworking space makes this the perfect hostel to kickoff your adventure in SE Asia and Thailand.