For 3 hours only! Fly Dublin to Copenhagen from €0.30. Travel period 18 Mar – 21 May. Buy at http://t.co/LTBSLn5QzB pic.twitter.com/IeCdv4pDFT

— Ryanair (@Ryanair) February 12, 2015
€0.30 cents. That was the price that Ryanair was offering on flights from Dublin to Copenhagen as part of their #flashsale last week.
Didn't hear about this amazing deal? If you were following Ryanair on Twitter, you would have been one of the first people to hear about this #flashsale
Not to worry though. Ryanair runs a #flashsale every week so maybe next week you will be able to bag another of their fab deals.
Nowadays, it pays to be on social media.
It is still early days but if you are prepared to do your research, there are some cool deals being offered for following hotels, hostels and airlines on social media channels like Instagram, Facebook and Twitter.
Here are some examples of what's on offer.
Hotelied is a new travel startup that turns your social media following into hotel discounts. Currently the service is aimed at luxury hotels but the savings offered are impressive with 50% discount available at certain hotels.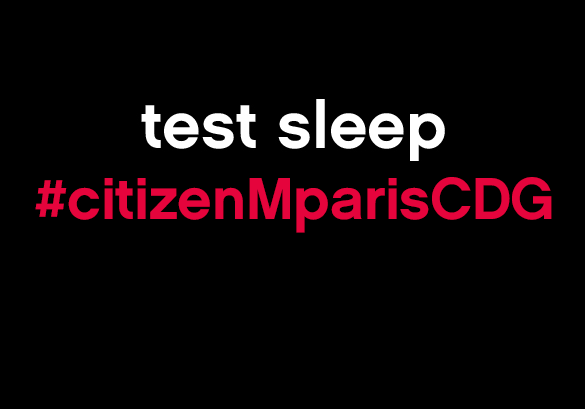 Fancy a free night at Citizen M?
Another hotel definitely worth following on Twitter and Facebook is Citizen M. This budget boutique chain offers free night stays to their social media fans during the soft launch phase of their new hotels. In May 2014, for example CitizenM used its Twitter and Facebook accounts to offer free stays at their new hotel in Paris Charles de Gaulle airport. Rooms were offered on a first come first served basis so you have to be on the ball and follow their social feeds closely.
Kimpton Hotel is another social media savvy hotel that offers its guests perks for engaging with them on their social channels . If you check in at a Kimpton hotel on Facebook or post photos on Instagram while dining at their on-site restaurant you are rewarded with spa credits. The hotel runs fun competitions like their recent #AdoreThySelfie where if you post selfies using the hashtag they will enter you into a monthly contest to win a $150 gift card, gift you your own selfie stick and have your winning selfie blown up and framed 🙂
Stockholm's Nordic Light Hotel recently ran an amazing offer of a free seven night stay at their luxury hotel for anyone that had 2,000 personal Facebook friends or 100,000 followers on Instagram. A room here costs $360/night. Unfortunately, they stopped the promotion on December 19th 2014.
Another hotel, the Hotel 1888 in Sydney was offering free nights stay at their hotel for anyone with over 10000 followers on Instagram. The 'Instagram Hotel' unfortunately stopped this promotion in December last year. I did drop them an email last week and they've informed me that they are looking to extend the IG promotion in 2015. I'll keep you posted…
Hostels offering social media discounts
1. San Francisco Hostel offers its guests $2 off per night if you just tweet, instagram or post something to Facebook that's fun and involves Pacific Tradewinds Hostel.  You can claim this discount once per day, and the discount can't be combined with other offers. ( If you stay at this hostel, they give you free access to their coworking facility-perfect hostel for digital nomads! )
2. Another hostel in Belgrade , the Belgrade Modern Hostel is offering free night stays to anyone that has 2000+ Facebook Friends or more than 100000 followers on Instagram: similar to the Nordic Light Hotel. There are certain rules attached to getting this perk so have a look at their site for more details.
3. Little Quarter Hostel in Prague offers 10% discount for Facebook Fans.
4. Ulisse Deluxe hostel in Sorrento offers their Facebook Fans 5% off
5. International Travellers House Hostel in San Diego offers a $1 discount if you share photos on their Facebook page.
6. If you become a fan of Euro Hostels Facebook page you get 10% off your stay at their hostels in Glasgow, Edinburgh and Newcastle. Terms and conditions apply so check their website for details.
7. My favourite hostel in Edinburgh, Haggis Hostels offer 10% discount to their Facebook Fans.
There are some general rules that are worth following to get the best travel deals with social media
On Twitter a simple search of #traveldeals will reveal a number of travel deals. Searching this hashtag can be like rummaging through a box of crap at a car boot sale but sometimes you can be rewarded with something interesting so it is always worth checking out this hashtag.
2.   Follow some of your favourite hotels and travel brands on Facebook and Twitter. More and more brands are now offering Twitter and Facebook exclusive deals and competitions so it definitely pays to follow them. I follow the Facebook page of TAP Portugal to get notified of all their latest deals and news.
Here is a handy list of hotels on Twitter and a quick scan of latest tweets reveals some exciting offers and competitions.
3.  There is a very active community of travel bloggers on Twitter who are always quick to respond to requests for information so it is worth following a few travel bloggers. I am always happy give tips on cool hostels and any other travel tips so follow me on twitter @budgettraveller If I can't help, I can always connect you with someone who might know.
4. Foursquare and Yelp
This used to be a great channel for getting perks, especially if you became the 'Mayor' of the venue. Since getting rid of the mayorship and gamification element, foursquare's popularity has been in decline. However, you can still check foursquare for special offers so this still a handy app to have.
Yelp is another app where you can find special offers when checking in via their app. You can always find good, honest reviews from the active base of local users so this is an app always worth having on your mobile.
My last tip is an experiment 
Give it a try and tell me if you have any success. If you have a large number of Facebook Friends ( more than 2000 -ideal) Instagram followers or any other social media channel, write an email to the hotel or hostel you would like to stay in and make them an offer of say a post a day on your social media (not more than twice a day. You don't want to spam your friends and family ) channels. If possible, instead of sending the email to reservations, try sending it to the PR or marketing department of the hotel or hostel. Sometimes you can find the contact on the website or you can ask reservations team. Booking direct with the hotel or hostel : you are always likely to get the best deal but maybe on top you could get an extra discount or maybe a nice perk like an upgrade or a free drink at the hotel/hostel bar. If you don't ask, you don't get. Simple as that.
I have to admit, during the course of my research, I was surprised at the lack of hotels, hostels and airlines offering social media perks to their customers. Each hotel chain or airline has their own loyalty programme to engage with their customers but given how social media savvy travellers are nowadays, I think hotels and hostels should be looking at these channels and finding ways of incentivising and engaging their customers.
If you know of any hotels or hostels or travel brands offering social media perks, please leave your tip in the comments section below and I'll add them to the list above. Thank you!