I'm huge fan of Krakow since visiting the city 3 years ago.  As this report from Merit proves,  Krakow remains one of Europe's best value destinations with bunch of great savings to be found on accommodation ( great hostels ) plus on food, drink and transportation. It remains a city that I long to revisit. So when my friends Merit and Mark from Go Around Europe ( fab discount card where you can get great discounts on hostels ) recently visited Krakow to check out a few hostels there, I had ask them to share with me some cool budget tips from the trip. This is what they came up with. Hope you find them useful. Thanks to Merit, I'll also soon be posting an updated version of my cheap eats guide to Krakow. Stay tuned!
Krakow is already a perfect budget destination to visit because you can travel easily on a € 25-€ 30 budget per day. But still, also in Krakow you can save some extra money for a beer.
Tip 1: Drink tap water

The tap water in Krakow is safe to drink and has a really good taste without any chloride. So try to refill your bottle as much as possible to save money and the environment.
Tip 2: Don't go on a city tour

When you walk around Krakow you'll see plenty of golf carts racing around with the typical tourist in them. But Krakow is small enough to explore by foot and it gives you the possibility to find those magical alleyways and small cafes in the inner courtyards of the buildings. So save yourself the money and experience more of the city.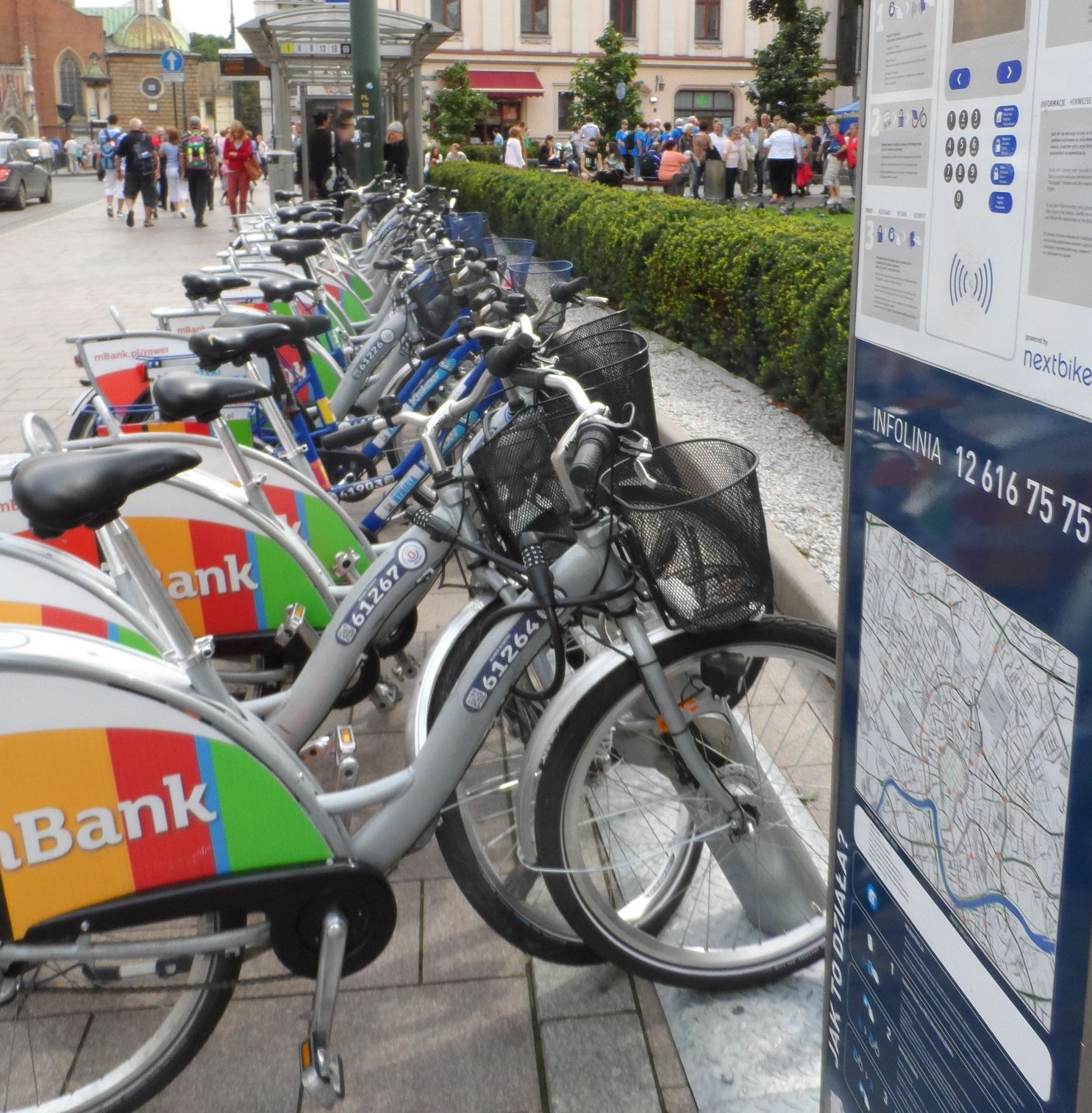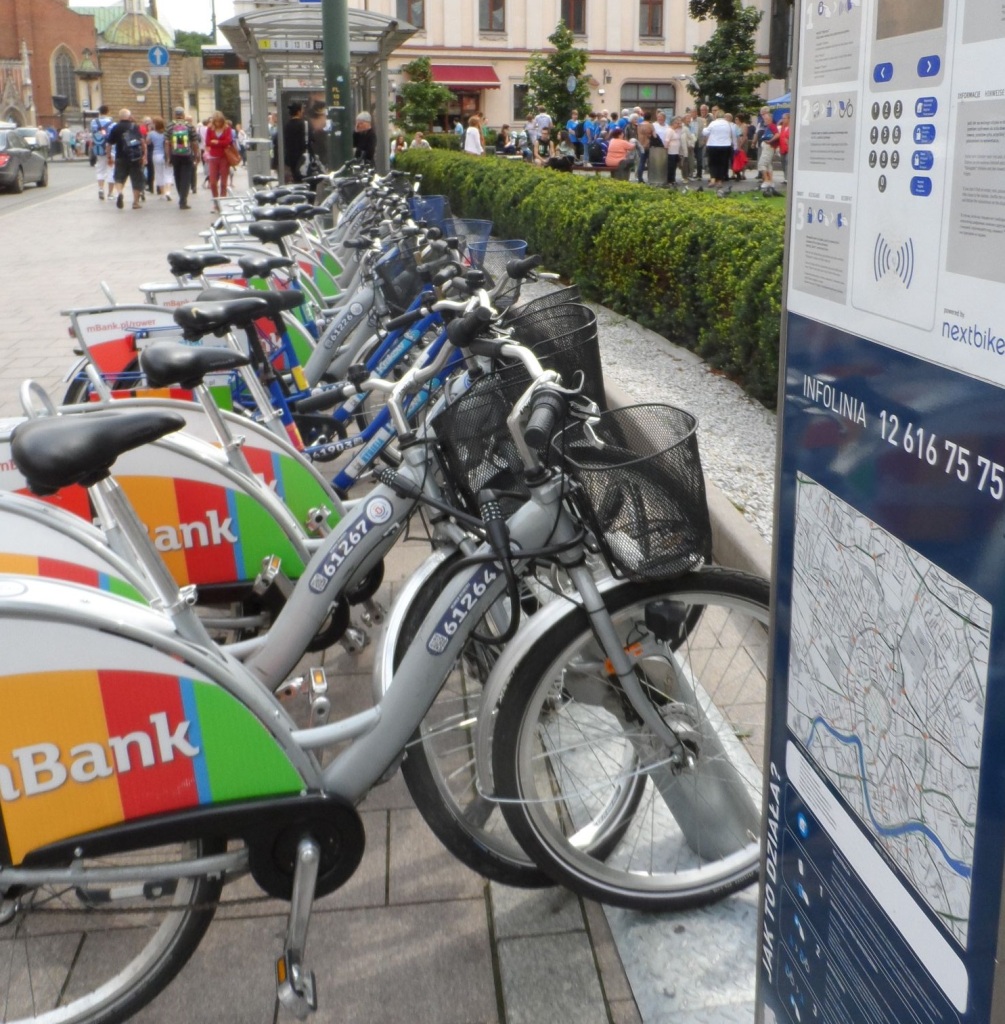 Tip 3: Use Krakows bike plan

If you want to visit places outside of the old centre like the Schindler's factory or Nowa Huta than you can use the cities bike plan to get there. In Krakow (and other cities in Poland) it's really easy to use the bike plan. All around the city you can find docking stations where you can pick up your bike and you can return the bike in any other docking station around town.
For a map of the docking stations you can check the website of KMK Bikes (www.kmkbikes.pl), unfortunately only in Polish. You can register and pay with a credit card at a docking station where you can find the information in English. Hereby an overview of the costs to use a bike:
Minimum balance = 10 zl (€ 2,50)
0-20 minutes: FREE
21-60 minutes: 2 zl (€ 0,50)
60-120 minutes: 3 zl (€ 0,75)
Every hour after that: 4 zl (€ 1)
Maximum rental period: 12 hours
Tip 4: Eat street food
You can find different kind of street food in Krakow to still your appetite during the day or after a good night out with plenty of beer and vodka. Hereby some popular options:
Zapiekanka: this Polish pizza is half a baguette covered with mushrooms and cheese and after the toaster you cover it with ketchup. Most of the time you can choose extra add-ons to put on your Zapiekanka.  You pay around 8 zl (€ 2)and Plac Nowy in Kazimierz is the best place to get them.
Obwarzanek (Bagels): on every corner you can find bagel stands where you can buy a bagel for 1,50 zl (€ 0,38)
Kielbasa (sausage or Polish hot dog): the most famous sausage you can get from 8 pm – 3 am from the kiełbasa van where you can get your sausage of the grill for 8 zl (€ 2). Every night you can find the van parked in front of the market east of the Old Town near the train bridge (ul. Grzegórzecka, opposite ul. Blich)
Tip 5: Stay in hostels

Hostels are a good budget option to stay on very central locations in the city. And most of them offer a free breakfast so you're sure to have a good start of the day. The amount of hostels in Krakow is growing rapidly and while most of them focus to create a party atmosphere, you do have good exceptions. So check what kind of hostel it is before booking your stay!
Hereby three good hostel options in town with their own atmosphere:
Let's Rock is a party hostel on a very central location. It offers nightly activities before they head out into the city to party. This hostel knows how to get you wasted.
The Good Bye Lenin hostel is located in the Jewish Quarter, Kazimierz. When you enter their garden it has an immediate backpackers feel to it, with people chatting, eating and preparing the BBQ.
If you're looking for a comfortable place to relax after a day in the city with a warm and welcoming atmosphere than Mundo Hostel is your place to stay.
I've visited the above hostels during my trip to Krakow and selected them and 6 other hostels to be part of the Go Around Europe network. A network of quality hostels where you can sleep with 10% discount with a Hostel card and a direct booking.
Tip 6: Admire the Maria Church from the prayers side

The Maria Church on the main square has an entrance for prayers which has free admission and an paid entrance for tourists (10 zl / € 2,50). From the prayers side you also have a good overview of the church but keep in mind to pay your respect by sitting down, being quiet and not to take photos.
Tip 7: Go to a museum on a day it has free admission

Every day there are some museums with free admission. So check out the exact days and keep that in mind while planning your stay in the city.
In this blog you can find an overview of the museums and the days you can get in for free:
Tip 8: Travel from and to the airport by public transport

From the airport there are 2 buses during the day and 1 bus during the night that have a good connection between the airport and the train station in the city centre. It takes 30-40 minutes to get to the train station and it costs 4 zl /€ 1 (it's 89 zl /€ 22 if you go by taxi). Make sure you have exact coins to pay the fare in the bus.
Timetable buses:
Bus 208: http://rozklady.mpk.krakow.pl/aktualne/0208/0208rw02.htm
Bus 292: http://rozklady.mpk.krakow.pl/aktualne/0292/0292rw02.htm
Bus 902 (night bus): http://rozklady.mpk.krakow.pl/aktualne/0902/0902rw02.htm
This map can help you find the route of the buses to see if you can use a stop closer to your hostel.
Tip 9: Check the best prices for food and drinks

Ask your hostel to show you the restaurants and bars with the best prices. My hostel recommended Gospoda Koko as a great restaurant to eat. It's close to the main square, it has Polish food for very affordable prices and big portions (soup and main dish for 14 zl)(€3,50). It's open till 3 am and located in the old town on Ul. Golebia 8.
Places that you have to avoid because of the ridiculous high prices for drinks are Cocomo, Hard Candy, Saxons, Flames and Etage.
Tip 10: Go to Auschwitz by public transport

Every hostel or tour agency offers tours to Auschwitz and Birkenau. But if you go by public transport it's much cheaper and more flexible. There are frequent and inexpensive buses from the main bus station and every two hours a train leaves from the main train station.
When you get out at the main Oświęcim station, you're a short walk away from the camp (follow the signs to "Muzeum"). The entrance of the camp is free of charge but you have to pay for a guided tour (between 1 April and 31st of October access is only allowed with a guided tour (40 zl / € 10)during the peak hours from 10 am to 3 pm, but outside these hours it's possible to go around without a guide).