Bochum's beauty lies in its honest, understated charm. This former industrial mining town is undergoing some major changes but even in the current state of flux, visitors will find a city packed with culture, lots of green spaces a lot of cool hotspots like the trendy neighbourhood of Ehrenfeld plus there is Bermuda3Eck, quite possibly the Ruhr area's leading nightlife hotspot. Plus, for football fans, Bochum is one of the few Bundesliga stadiums where you can get close to the action and really feel the soul and spirit of football. So, here are my 7 best things to do in Bochum, Germany.
Best things to do in Bochum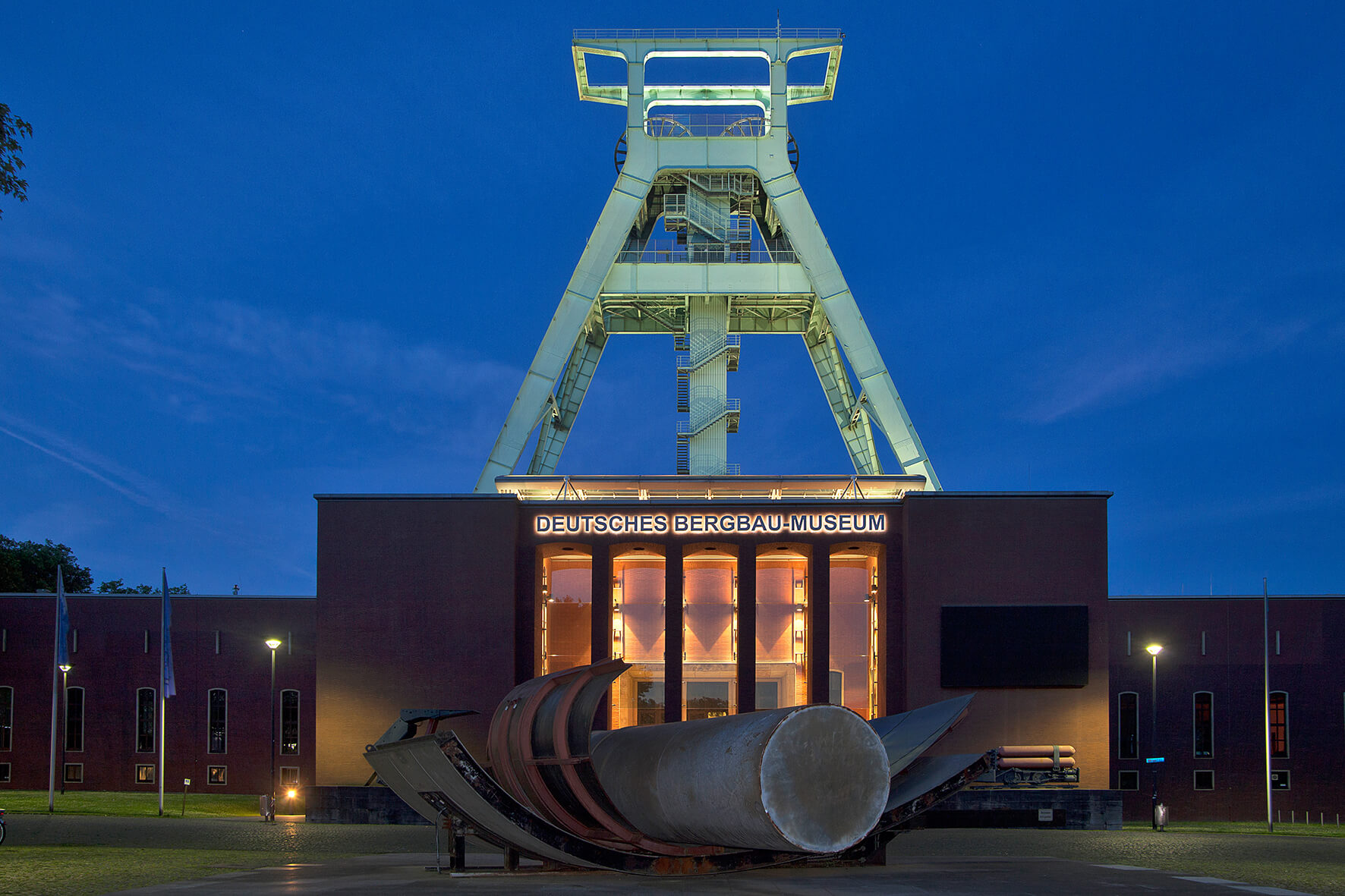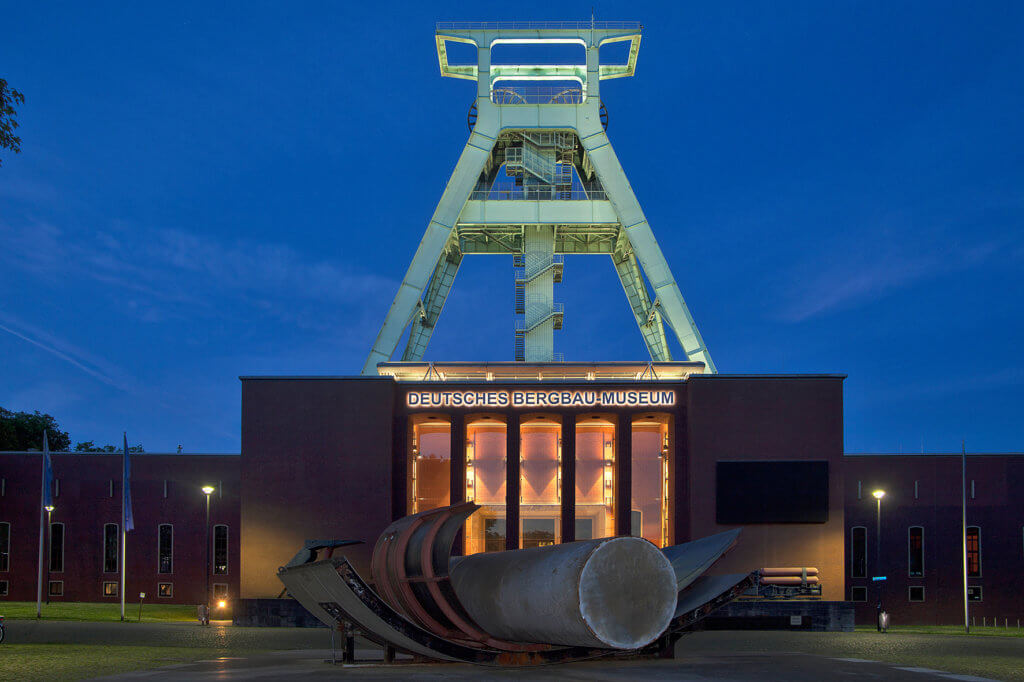 Credit: Karlheinz Jardner
1. German Mining Museum
Address: Am Bergbaumuseum 28, 44791 Bochum
What to see in Bochum? The German Mining Museum in Bochum is a good start. The largest museum of its kind in the world and is devoted to the history and development of mining in the region. It is also a well respected mining research centre where the key focus is mining history. Above the ground there are various fascinating exhibits that demonstrate mining techniques and history. Below ground there is a reconstruction of a mine that can be a wonderful experience to gain first hand knowledge of the process. The museum attracts a high footfall and has become a popular destination for tourists visiting this area.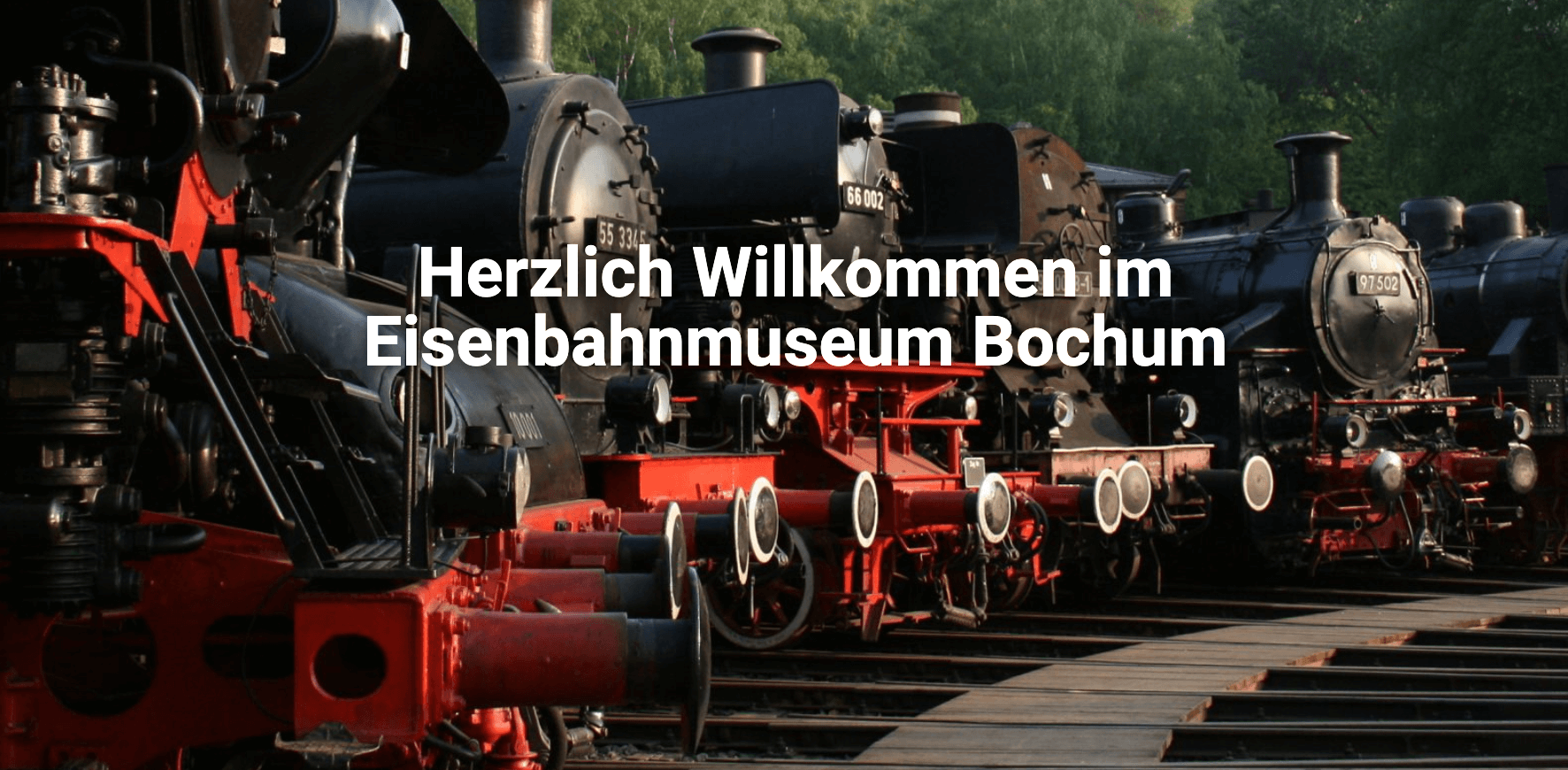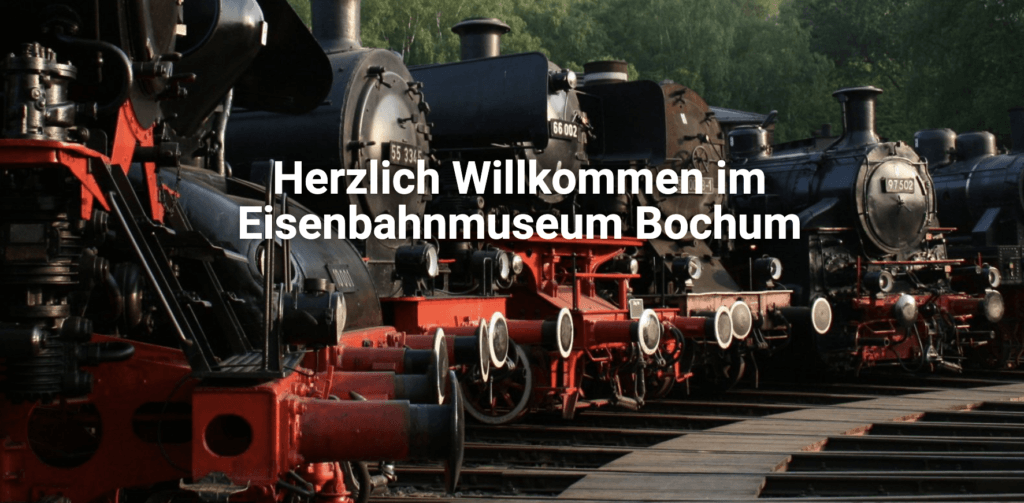 2. Bochum Dahlhausen Railway Museum
Address: Dr.-C.-Otto-Straße 191, 44879 Bochum
The Bochum Dahlhausen Railway Museum in the suburb of Dahlhausen is home to the largest museum of its kind in Germany. It is a wonderful place for railway and steam locomotive fans to step back in history and experience the bygone days of train travel. The museum was founded in 1977 and is located on an erstwhile railway depot built in 1916. The museum occupies a staggering 46000 square metres. Highlights of a visit here include a central engine shed with 14 tracks, cooling, watering and sanding facilities and a preserved turntable. The museum is part of the Ruhr Industrial Heritage trail. In the summer time there are organised train trips along with the occasional opportunity to board a steam train. This is a wonderful chance to nostalgically step back in time and experience train travel history in an unforgettable way.
Prices: Tickets are €10 for adults and kids, 6-14 pay €5
Note: Museum is closed for the winter season and reopens on 1st March, 2023.
3. Planetarium Bochum
Address: Castroper Str. 67, 44791 Bochum
Bochum Planetarium is a great place to learn about the stars and watch various fascinating shows about astronomy. The Zeiss Planetarium Bochum opened in 1964 and has a spectacular 20 metre diameter dome to project shows onto the dome roof. 260 people at a time can watch projections of the stars in the night sky and the entire atmosphere feels very special. Around the projection hall, there is a circular corridor that contains various exhibits of interest. Tickets to shows are 9.50 euros with reduced ticket rates available for children, students, apprentices, the handicapped, unemployed, volunteers and holders of a discount card among others.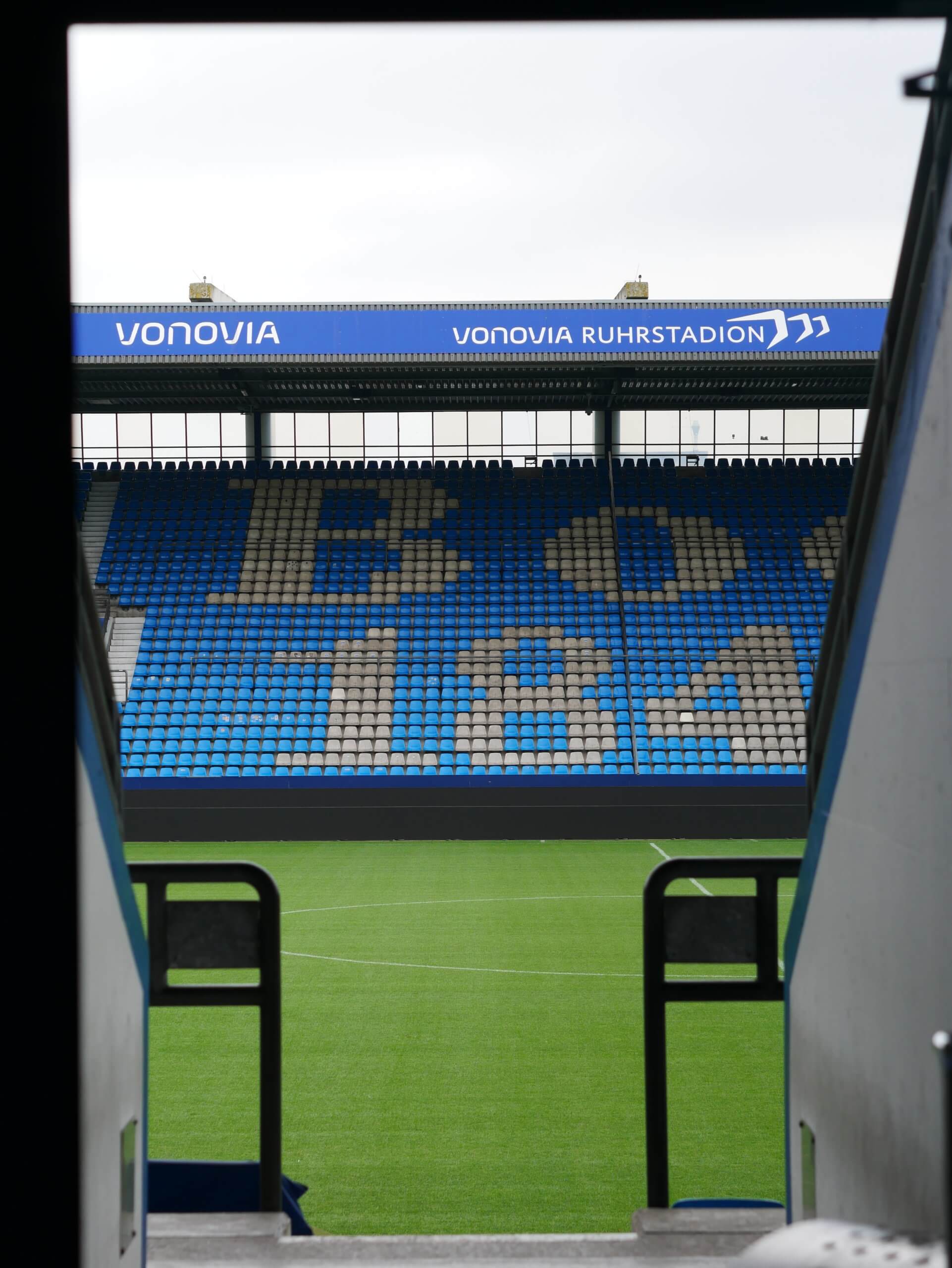 4. Catch a game at Vonovia Ruhrstadion
What do in Bochum on a weekend ? Well, if you are looking for something different and a great matchday experience, then Bochum who got promoted to the Bundesliga this year, are worth looking into. Matchday tickets starts from just €13. ( Checkout the official website: – VfL BOchum offers day-tickets – fans have to check this site or instagram ). Also worth noting that transport is free on matchday in the Rhein-Ruhr area with the match ticket (the stadium is about a 20 minute walk from the city centre or a few stops on the U-Bahn). The stadium and the club itself has a really traditional feel to them and in my opinion that makes it more interesting to go and see a game here. Atmosphere is fantastic. Teams enter the pitch to "Tief im Westen" (in the deep west) song by local German superstar Herbert Groenemeyer.
Capacity of the stadium is 28000. It is like a typical British stadium, the 4 stands enclose the ground and let you be really close to the pitch. They serve the local Fiege brew for a mere €4.2 for a half pint.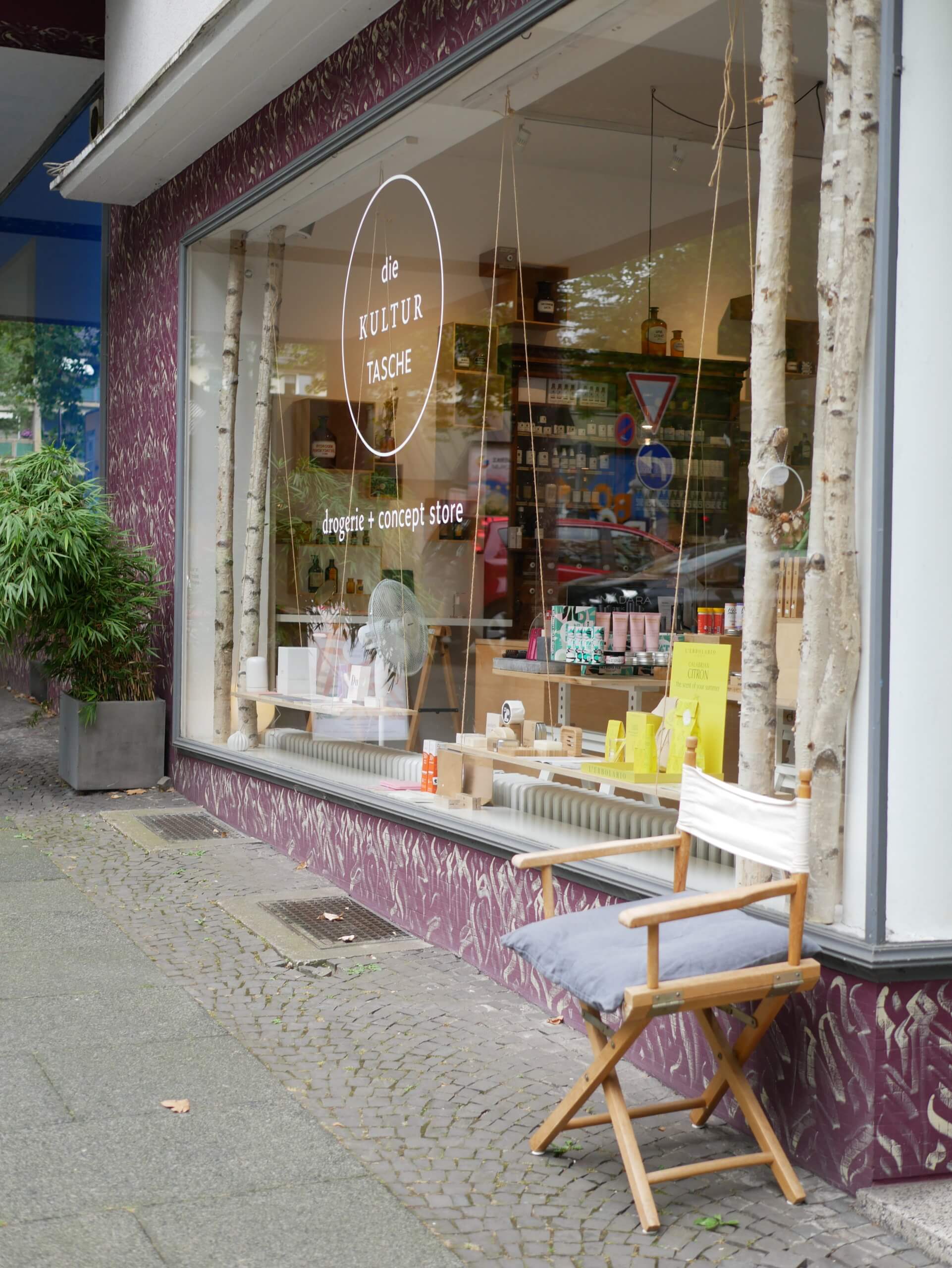 5. Checkout Bochum's coolest neighbourhood- Ehrenfeld
Similar to Dortmund's Kreuzviertel, the hip neighbourhood of Ehrenfeld is a must visit – pop into one of the cool cafes, have a stroll through the streets, explore some of the independent shops and stop for a drink in one of the area's many fine bars. Pop into the colourful Fräulein Coffea (Oskar-Hoffmann-Straße 34, 44789 Bochum) where you'll find locals reading the paper or catching up with friends over their excellent coffee and range of cakes (vegan options too).
If you're looking for original gift ideas from local designers, the cosy concept store, stueckgut ( Königsallee 12, 44789 Bochum) is worth a visit. You will find selected range of local brands, small fashion and clothing accessories and even sustainable and vegan backpacks.
Walking around Ehrenfeld you will also notice a rich collection of fantastic street art which was the legacy of the Street Art Festival "WRIGHT" which was organized by the local Sold Out Gallery.
On Alte Hattinger Straße, on the left hand side of the cool concept store, Die Kulturtasche ( Alte Hattinger Straße 11), you will find Zone 56's meditation on the world of cyber and nature.
Just above Die Kulturtasche you will find the three dimensionally beautiful work of André Silva aka TRAFIC, a Dortmund based street artist, with Portuguese roots and unmistakable handwriting.
For more about street art in Bochum, hop to this blogpost (it is in German).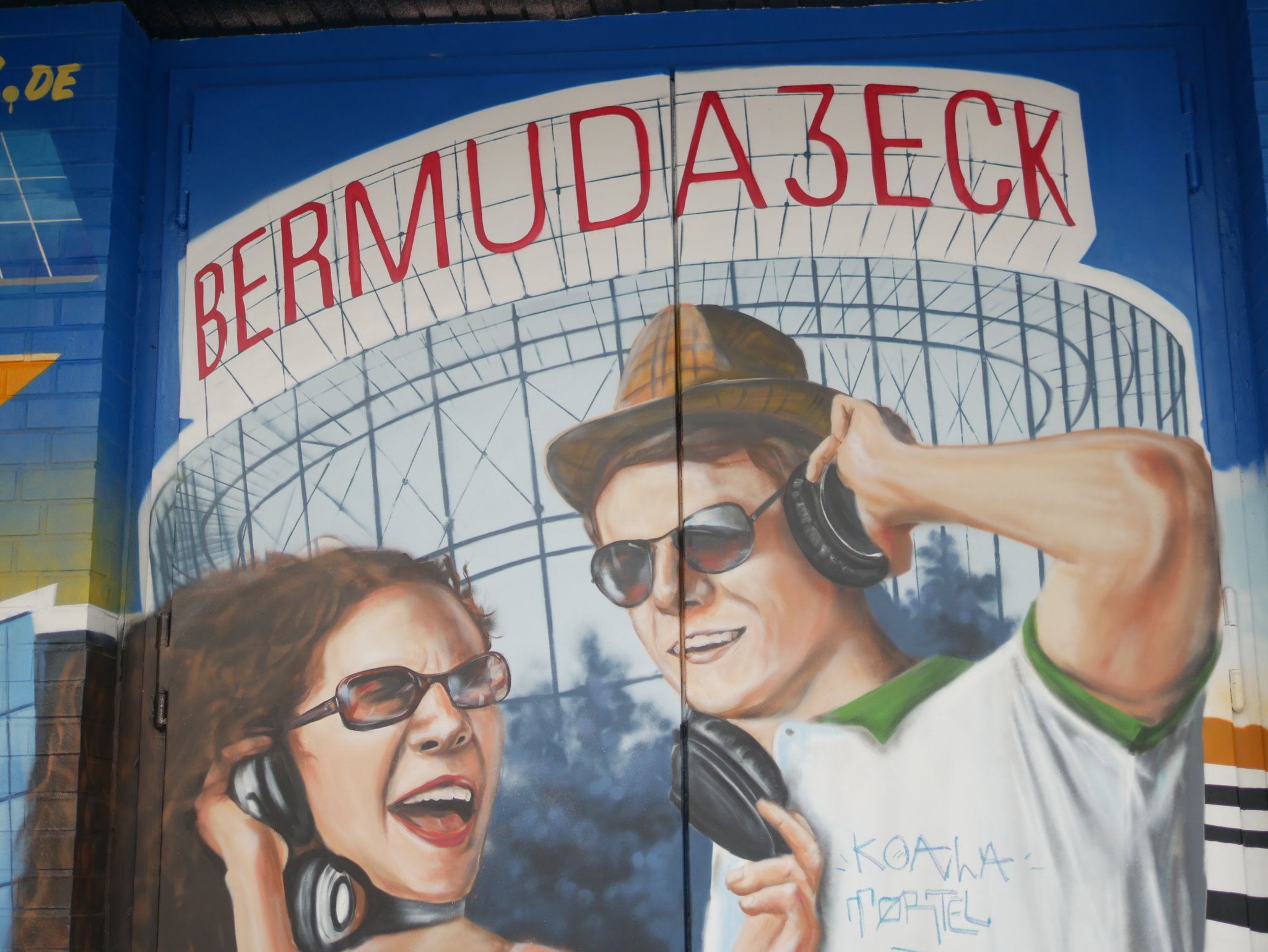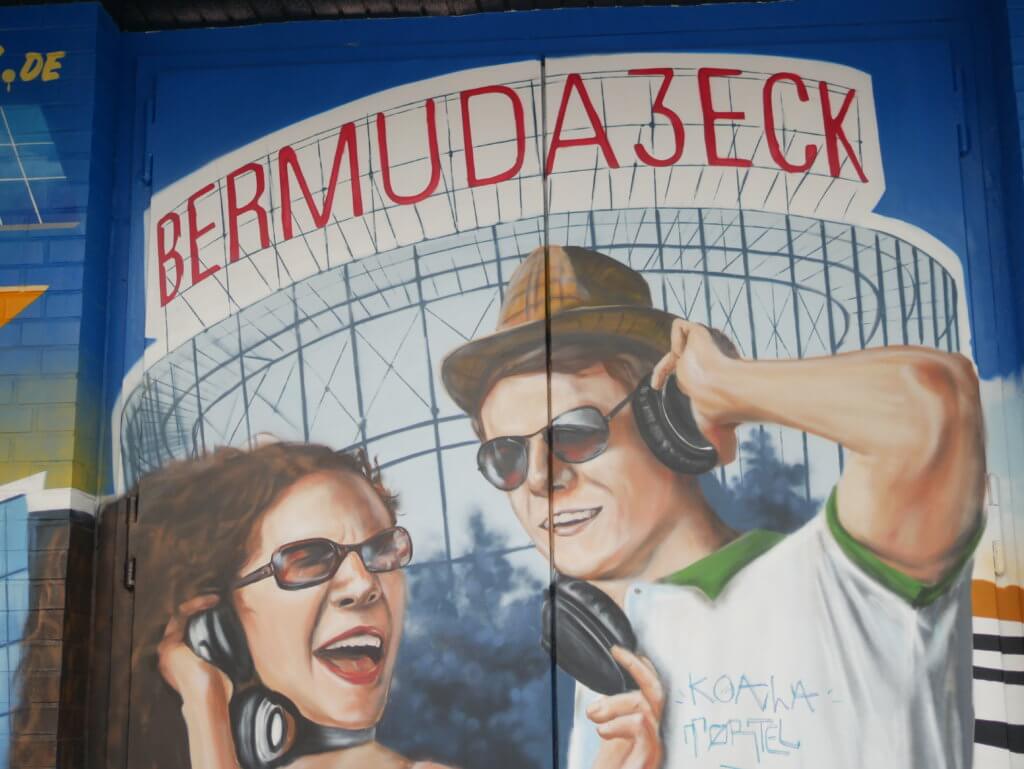 6. Visit the Bermuda3eck, the action packed nightlife hotspot
With over 80 bars, cafes and restaurants, the Bermuda3Eck has been THE place to party in the Ruhr Valley. Especially when the weather is nice, you will find the party spilling from the bar terraces onto the street which gives the vibe of a big open air party.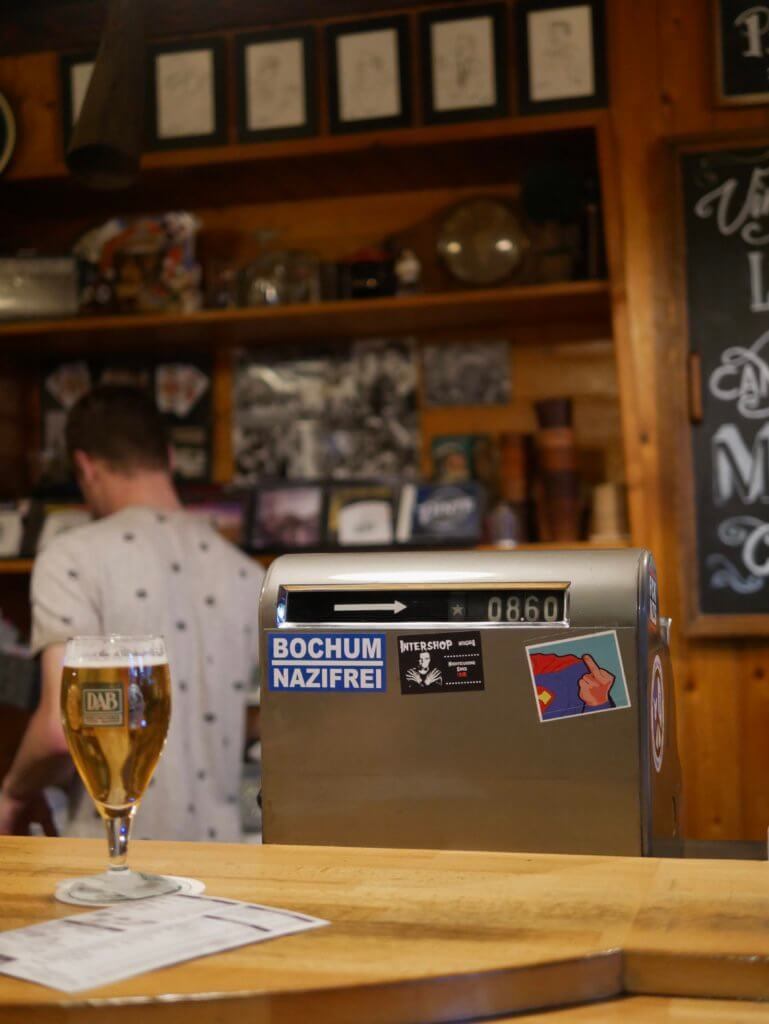 In the Bermuda3eck you have to stop for a beer at Pinte Bochum (Kortumstraße 11) a popular place for football fans before or after the match. It is the smallest pub in Bochum but in terms of atmosphere, range of local beers and service, one of the best.
If you're more of a wine lover, then you should pay a visit to Le Kork Wine Bar (Konrad-Adenauer-Platz 3 44787). If you want to spend a few hours of wine tasting then you will love this concept — load up a prepaid credit from €5 to €50 (if there is any money left, you get it back) depending on how much you want to drink and then tap your card and choose from 84 high class international wines which the help of their innovative self service wine dispensers.
7. Bonus tip: Do not leave Bochum without eating here
While Berlin may claim to have invented the Currywurst , in the Ruhr Valley, the food has iconic status and is THE pre and post match snack for football fans. Best place to try it here? The cult local butcher, Dönninghaus from Bochum, which was founded in 1935 by Otto Dönninghaus, is probably the best in the Ruhr area for the classic bratwurst with its iconic curry sauce whose composition is a carefully guarded family secret.
Further resources
For more ideas of things to do Bochum and the Ruhr Valley, checkout the Ruhr Valley Tourism website. If you are planning a football themed break to Bochum and the Ruhr Valley, checkout the Ruhr Fussball website.
If you are planning a long weekend in the area, you may want to checkout my recent guide to the best things to do in Dortmund
This post was produced in partnership with Germany Tourism and Ruhr Fussball project but the views represented here are my own.