With its dazzling mix of baroque, art nouveau and modern architecture, UNESCO World Heritage listed ornamental fountains and a booming arts scene, the 'Little Prague' of Czech Republic, Olomouc, is one of the more interesting cities to visit in the country. If you are looking to spend a day in Olomouc or even a short break, this itinerary will be perfect if you want to explore the art and architectural highlights of the city or just get an idea of what to do in Olomouc.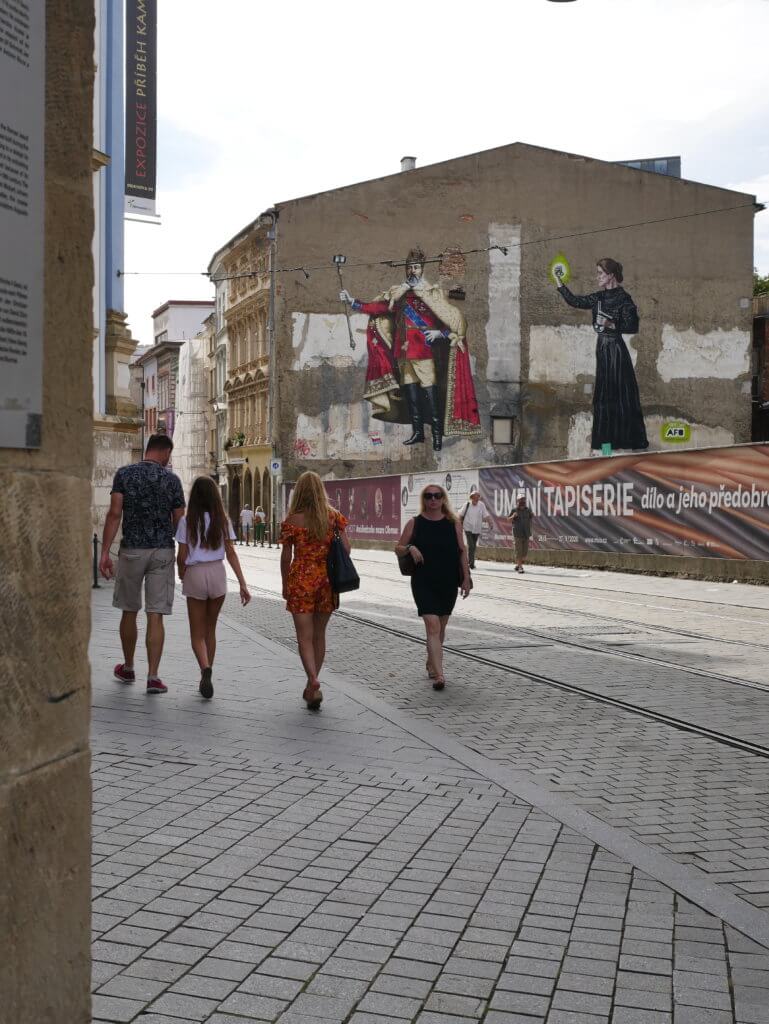 1. Enjoy the Street Art
Olomouc has a lively street art scene thanks to the annual Street Art Festival which launched in 2007. Thanks to the festival, Olomouc has attracted international street art stars like Mr. Dheo, ZZRock, Wild_Drawing, ParizOne and Chemise, whose works can be seen across the city.
There are many examples of street art right in the heart of the city centre like the small passage 'Lomená Gallery', right across from the Museum of Modern Art which currently features masked faces ('Sweet vandalism' artwork by local Dosy Doss), which gets redecorated every few years.
Right next to the Museum of Modern Art, is one of the most famous street art pieces in the city by Mr Dheo, a large mural of King Edward VII of Great Britain, posing with a selfie stick. Right next to the mural there's Marie Curie holding a container full of uranium. Other prominent large murals in Olomouc include the the Power of Silence by an Indonesian artist Wild_Drawing, right at the crossing of Pavelčákova Street and Třída Svobody.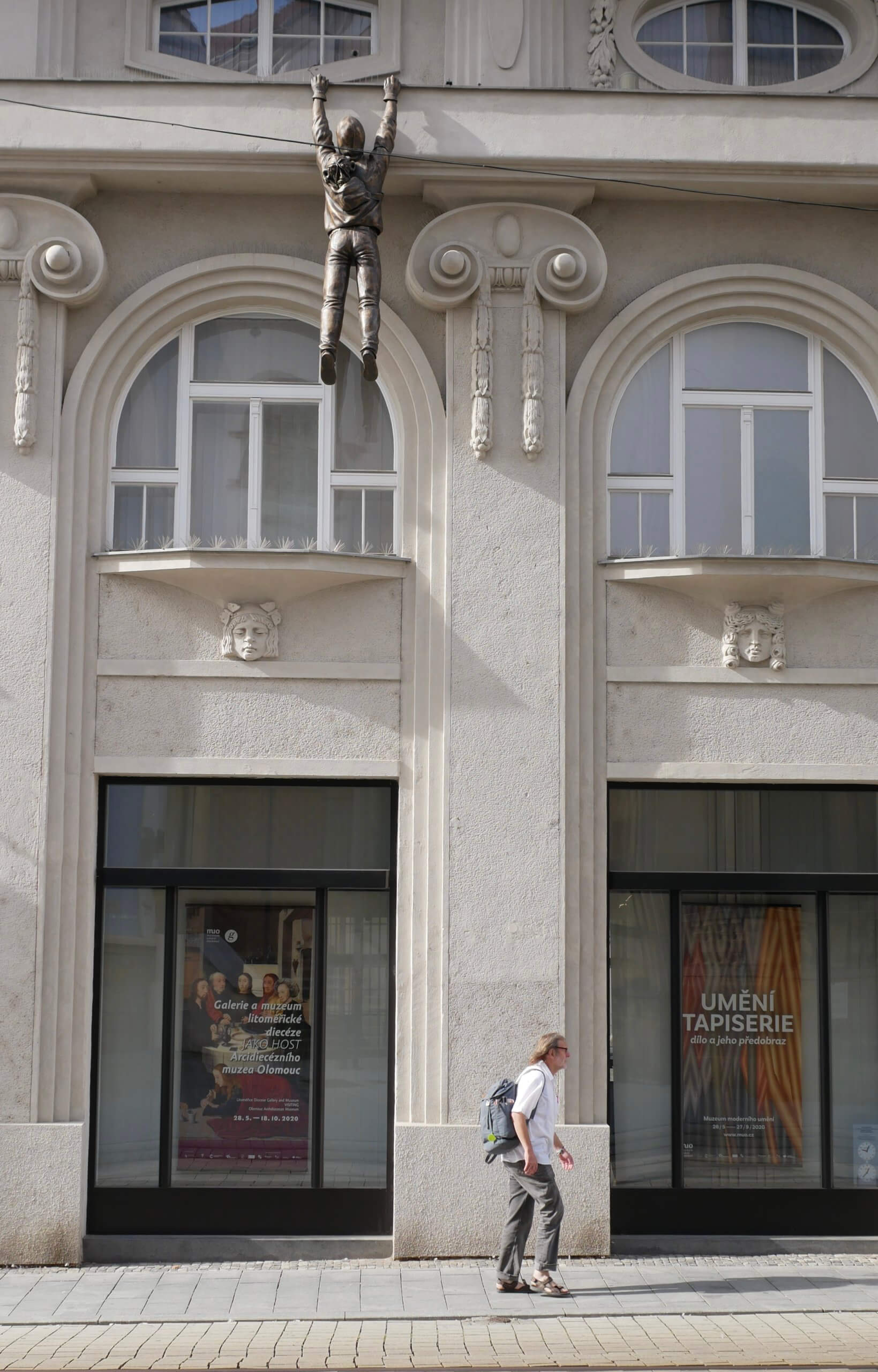 2. See the Museum of Modern Art Olomouc
Address: Denisova 824/47, 779 00 Olomouc, Czechia
With a focus on showcasing art from the 20th and 21st centuries, the Museum of Modern Art hosts a collection of 85000 art items that include paintings, sculptures, drawings, graphic art, photographs, applied art, and architectural designs. The gallery focuses on presenting both long-term and short-term exhibitions primarily showcasing art from the 20th and 21st centuries, with a big focus on Czech Modern art. Don't forget to climb to the top of the wee tower on top, from where you can enjoy a bird's eye view of Olomouc skyline.
Tip: Entry is free on Sundays.
Don't miss: The Robber by David Cerny
Along the facade of the Olomouc Museum of Art you will observe one of David Cerny's iconic sculptures, a robber who is trying to escape the museum with a valuable piece of art (a sculpture piece) in his backpack. The sculpture is apparently that of Karel Nepraš, a tribute to the late Czech sculptor. The statue is powered by an engine that moves along the ledge every hour and features the voice of Czech singer, David Koller.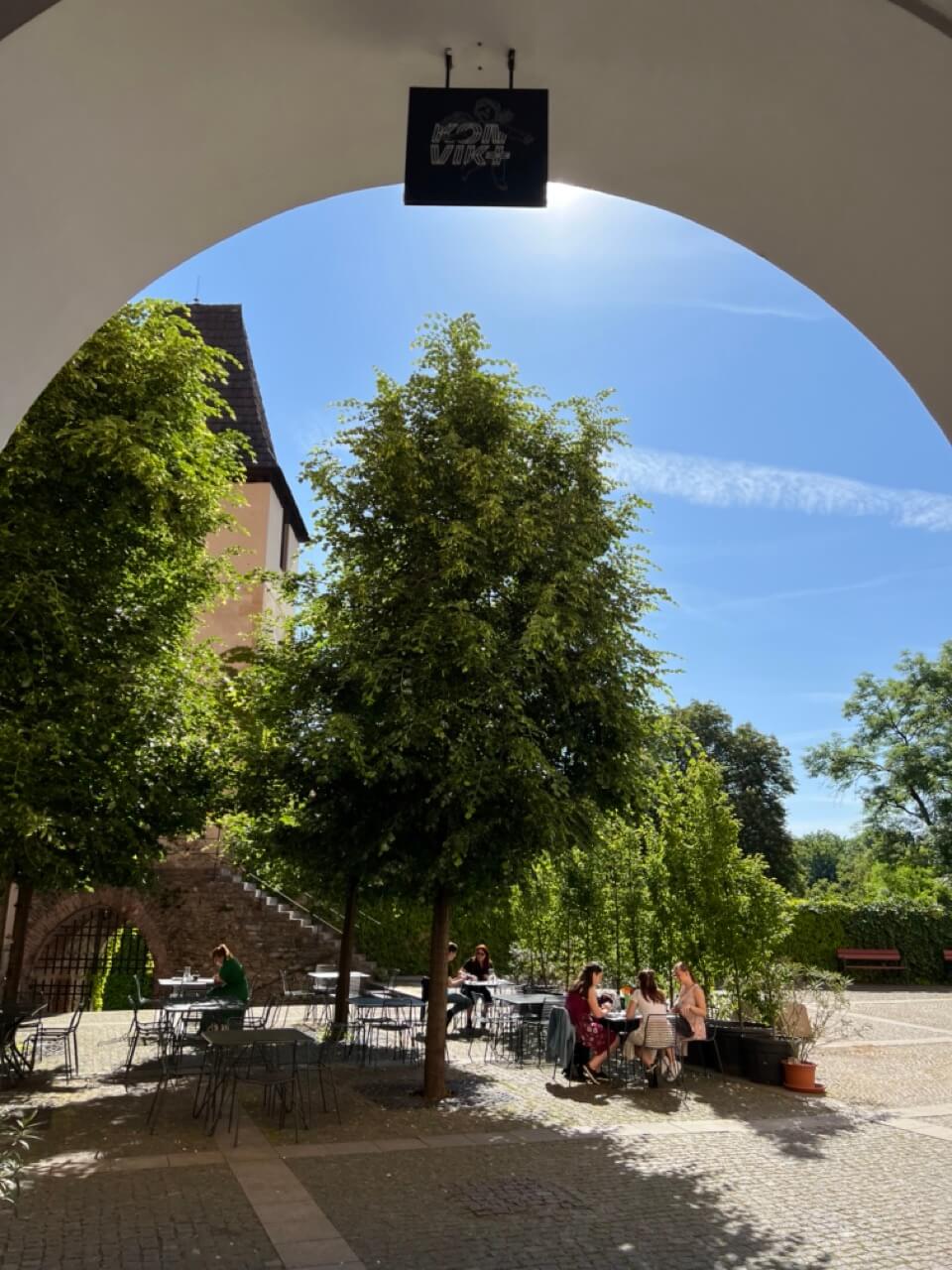 3.
Have a coffee at Konvikt Bistro & Bar

Address: Univerzitní 3, 779 00 Olomouc, Czechia

If the weather is nice, hop to the terrace of the atmospheric Konvikt Bistro&Bar, located in a former 17th century baroque Corpus Christi Chapel. It is a great place to relax for a coffee, cakes and they also serve a nice selection of food with vegan and vegetarian options.

Or try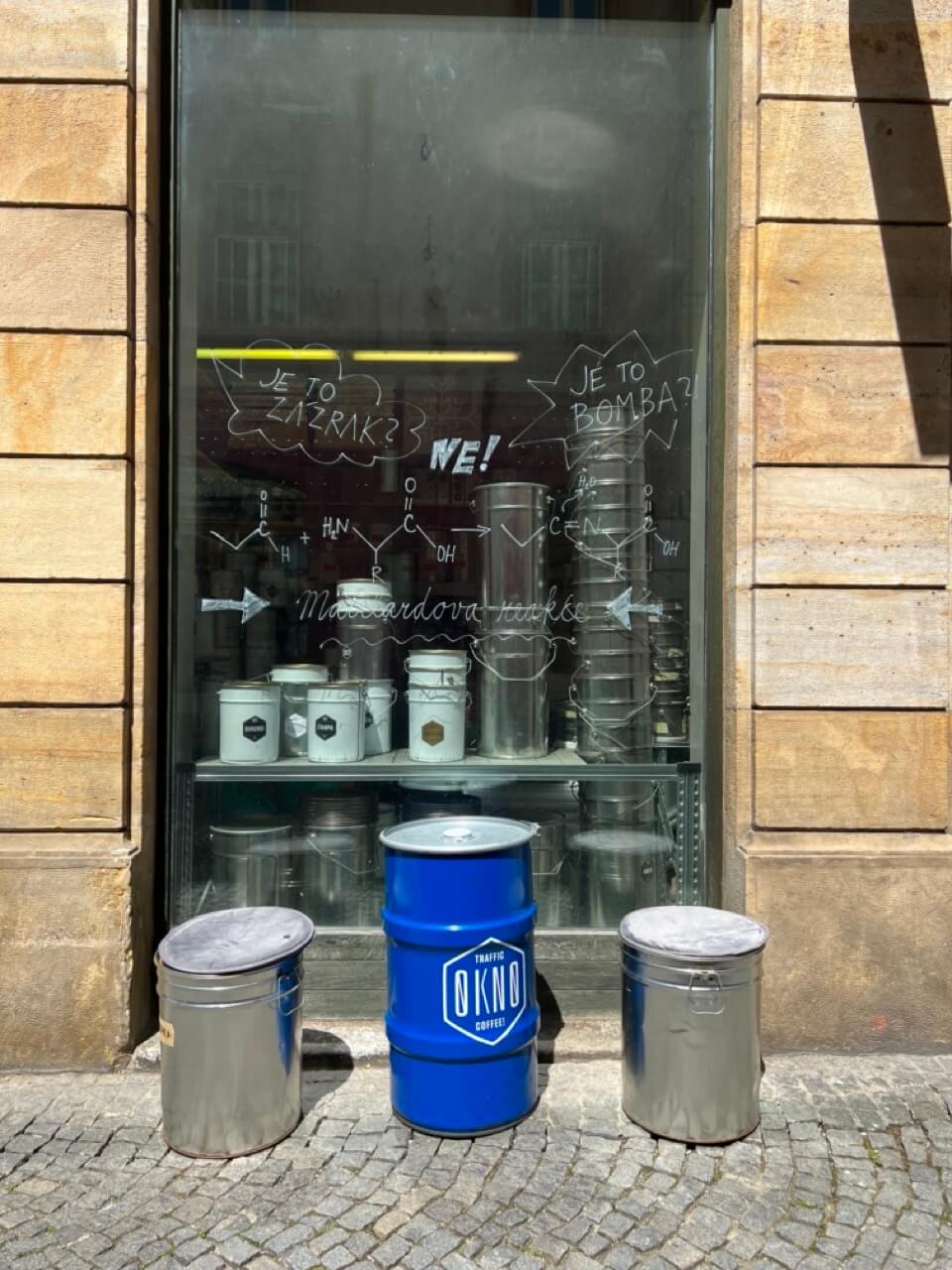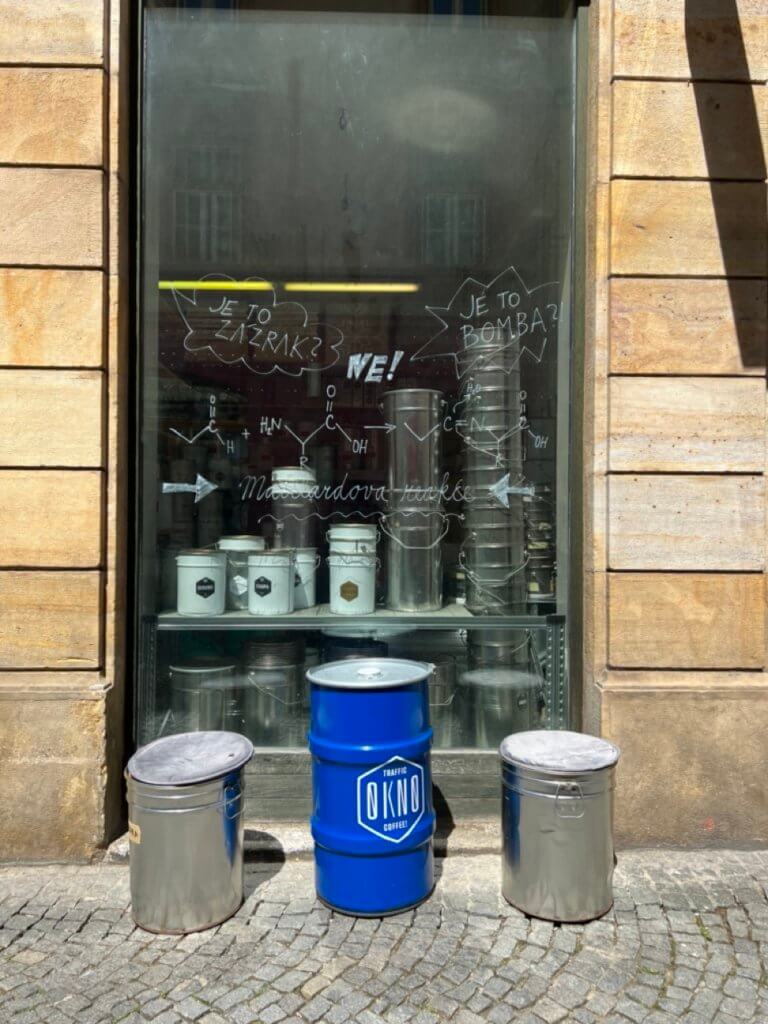 Traffic
Palackého 21
Just around the corner from Konvikt is Traffic, one of Olomouc's best coffee shops, tucked into a former newspaper shop. The brainchild of a local architect, the coffee is fantastic plus definitely try Honza's cakes, which come with a plum or sweet cream filling. Definitely keep an eye out for the quirky chairs, designed along the lines of the seats of the legendary Czechoslovak T9 tram.
4. Visit the Olomouc Astronomical Clock
Horní náměstí square is one of the nicest in the Czech Republic, surrounded by historic buildings . One of my favourite buildings on the square is the splendid 15th century baroque Town Hall with a tapering tower that features a highly unusual astronomical clock on one side, dating back to the early 15th century, making it one of the oldest astronomical clocks in the world. It was created by the clockmaker Mikuláš of Kadaň, almost a decade after he built the famous Prague Astronomical Clock. The Olomouc Astronomical Clock was almost completely destroyed by the Nazis and remodelled during Communist years to display scenes of proletarians at work to mark the passing hours, rather than saints. A procession of twelve apostles emerges from small windows above the main dial, accompanied by a short musical tune everyday at noon.
5. Have lunch at Cà Phê District
Cà Phê District is without a doubt some of the best Vietnamese cuisine I've found anywhere in the Czech Republic. Try the banh mi sandwiches, pho or my favourite, the red curry with tofu or chicken. Portion sizes are generous, prices are reasonable, staff are friendly and speak English. Finish off with a strong Vietnamese coffee to stave off the food coma.
6. Visit some of the architectural gems of Olomouc
I love the juxtaposition of architectural styles, from the bombastic Baroque and moody Gothic to the ugly pretty socialist architecture in Olomouc. Olomouc definitely has a very interesting architectural scene, with an intriguing mix of old and new. Dedicate your afternoon to visiting some of the city's range of architectural gems. Here are my favourites.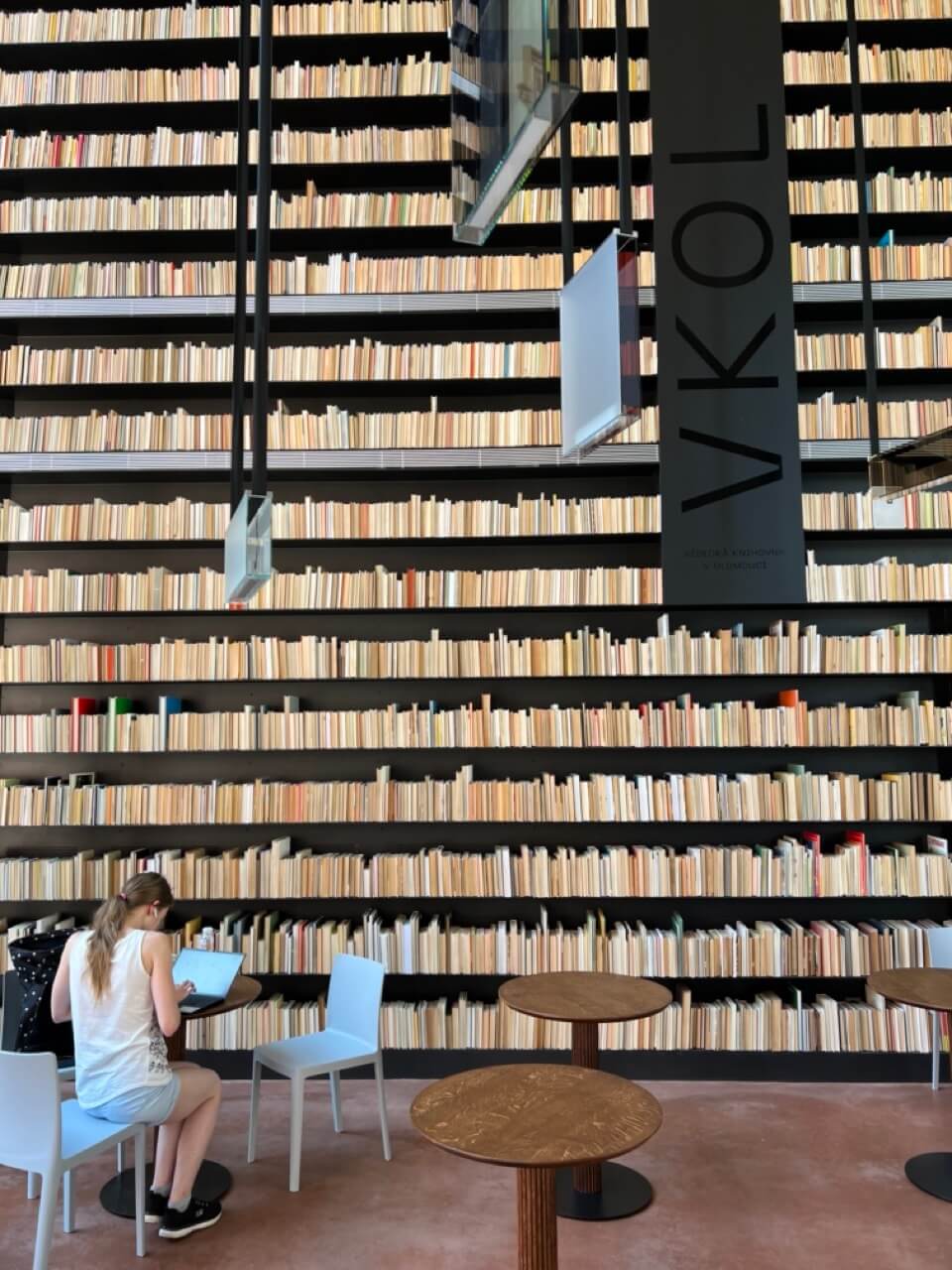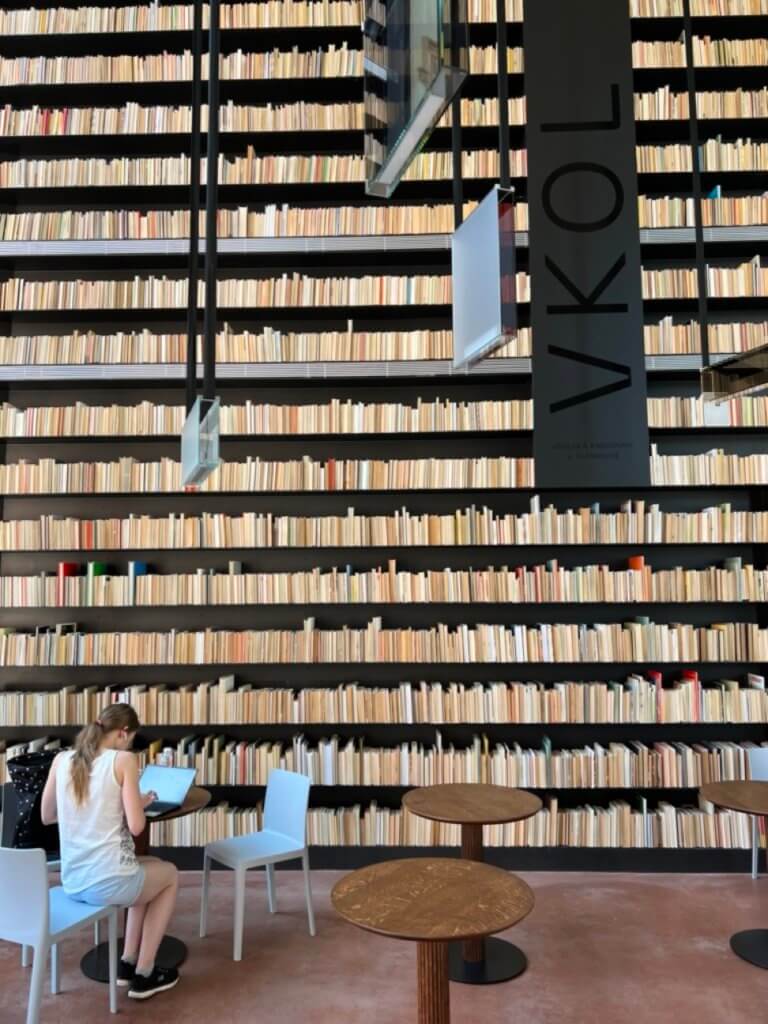 Red Church of Olomouc
A church doesn't sound like the most obvious place for finding innovative design but the Red Church of Olomouc has undergone a dramatic renovation. Reflecting the church's Neo-Gothic style, Czech study Atelier-r has added an extension to the existing church which was built in 1902. The star feature of the renovation is a minimalist glass encased stylish cafe and reception area which has been constructed from the same pastel pink concrete of the floor. One of the highlights is the tall back wall of the reception, filled with old books that are backlit in the evening. The reception and church intends to be a hub for cultural events and live music concerts. I am not a design or architecture geek but it is definitely something you should see if you are visiting Olomouc.
Villa Primavesi
The Art Nouveau Villa of Otto and Mede Primavesi is one of the lesser known sights of Olomouc, tucked away in the winding streets of the historic city centre. This architectural marvel has stood for a century and is a remarkable example of the style of the Vienna Secession, built by Viennese architects Josef Tolk and Franz von Krauss . Today, the villa is recognized as a national cultural monument, a time capsule of the elegance and charm of the era. The personal highlight for me is the gorgeous Art Nouveau entrance of Villa Primavesi, adorned with the work of a certain Gustav Klimt, who was a frequent visitor back in the day.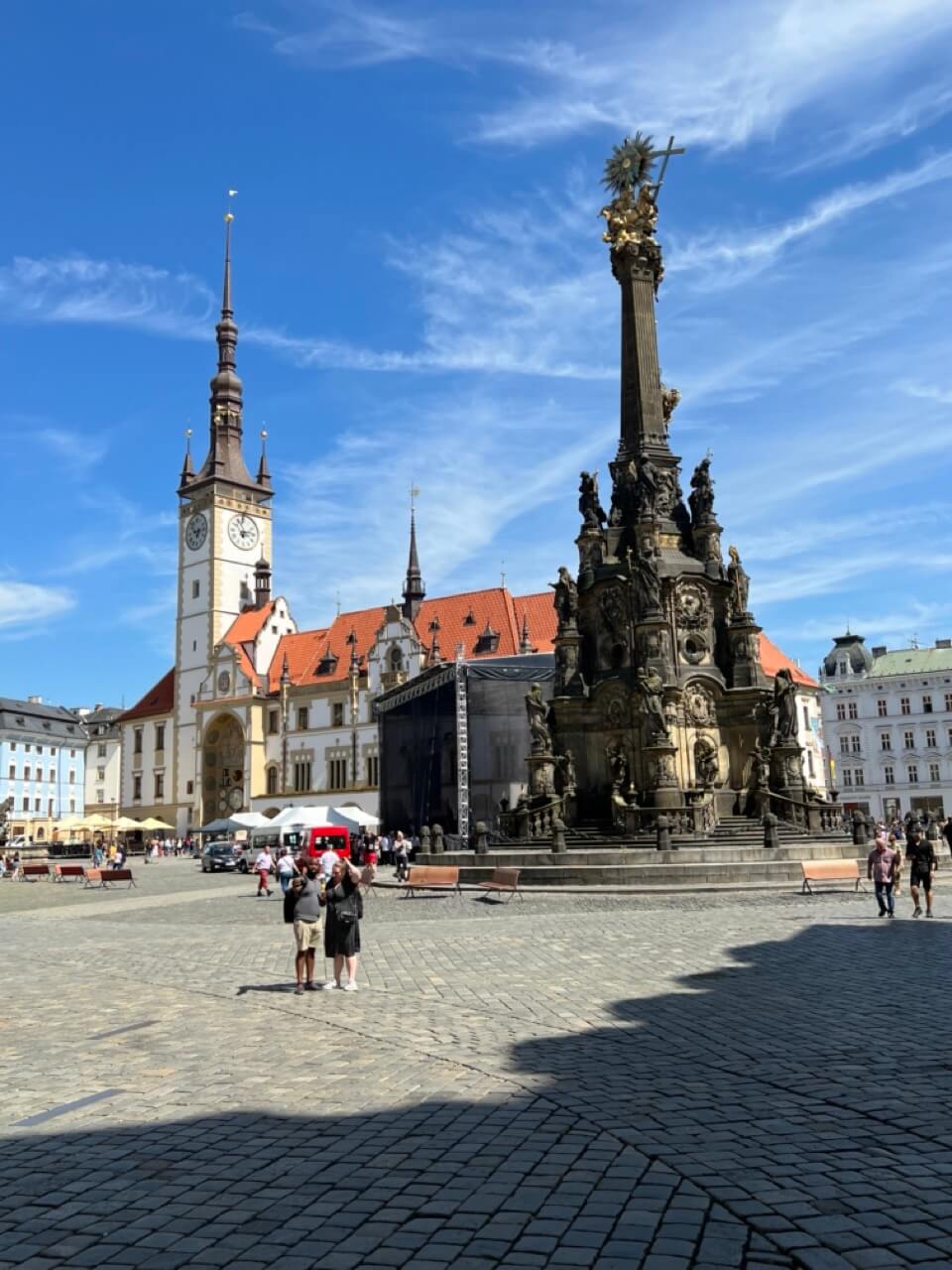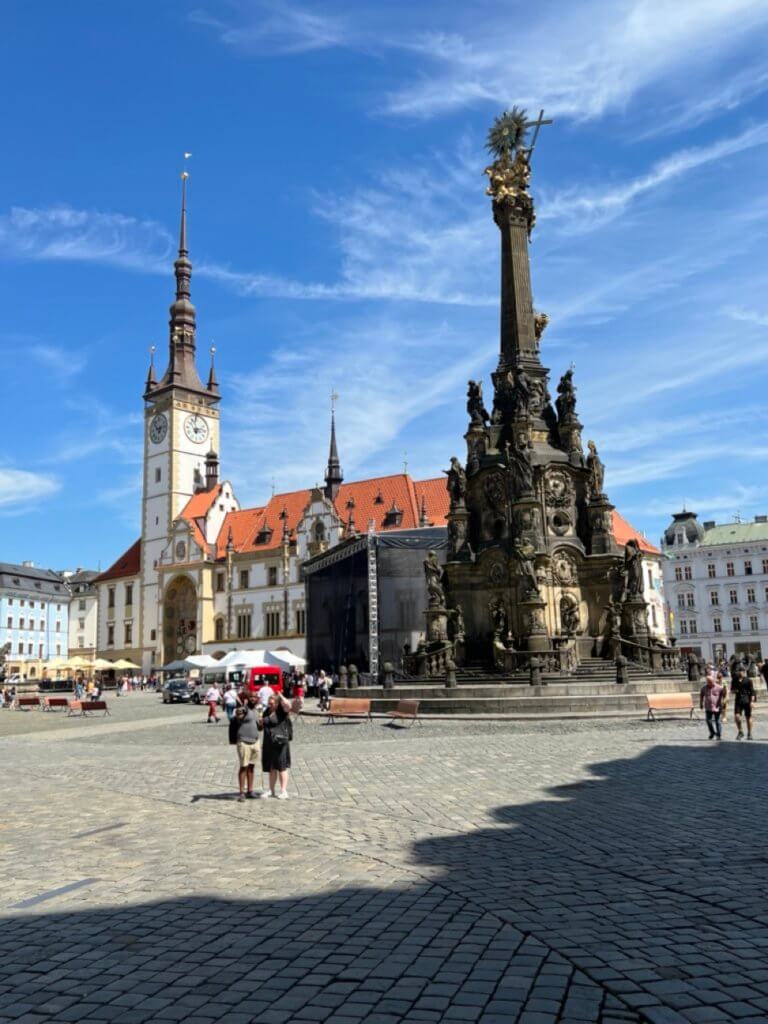 Holy Trinity Column
Just across from the town hall you'll also spot that UNESCO-listed Holy Trinity Column, which I saw all those years ago in a Lonely Planet guidebook. The magnificent 18th century monument, ornately decorated with sculptures of various saints was constructed as an expression of gratitude for the city's deliverance from the plague and to honour the Holy Trinity. Supposedly the biggest single Baroque structure in Central Europe, it was built by the prominent Moravian sculptor, Ondřej Zahner and stands at approximately 35 meters (115 feet) tall, made primarily of sandstone.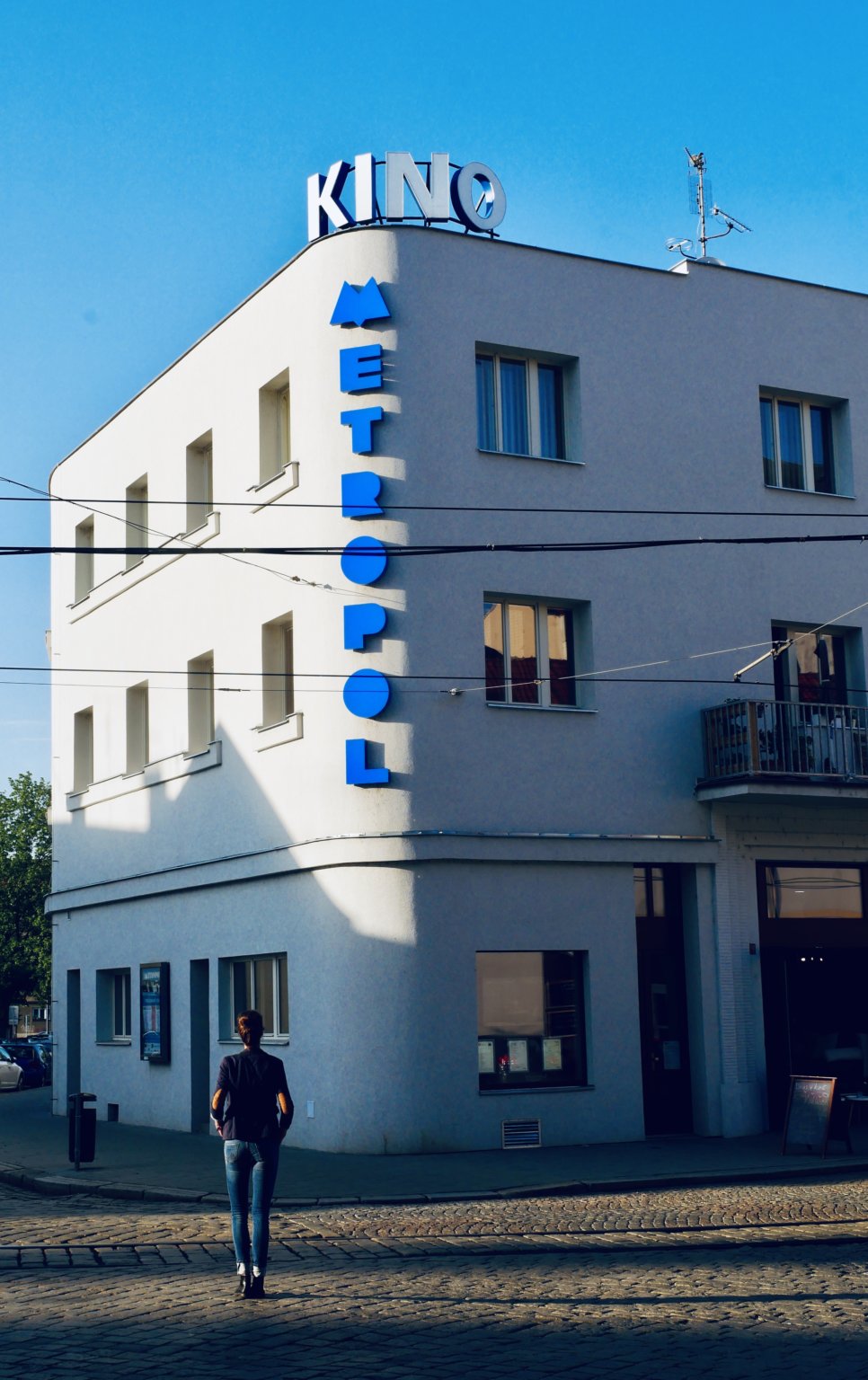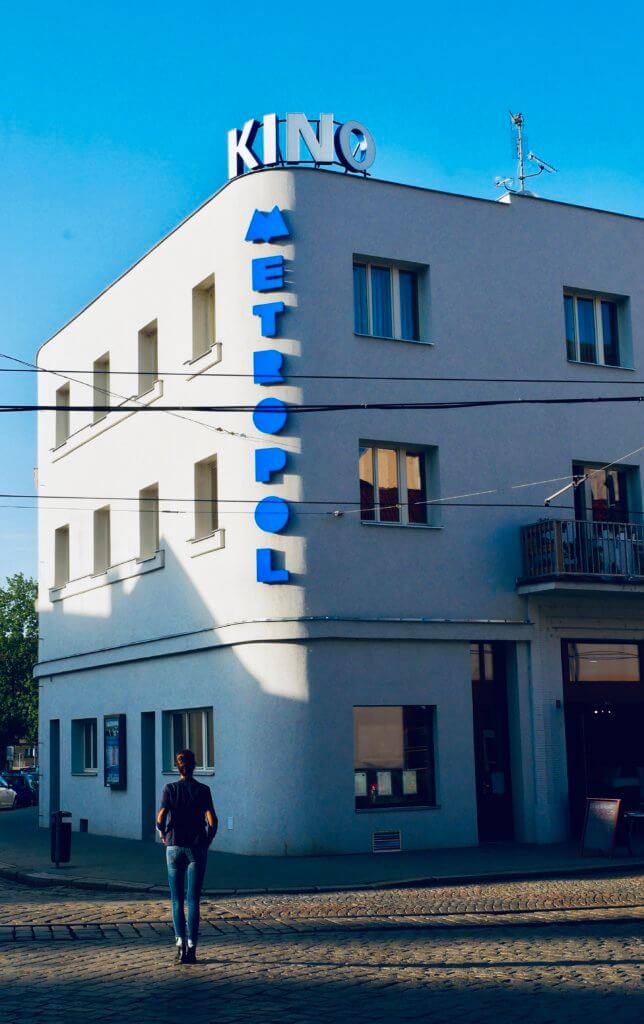 Kino Metropol
One of my favourite buildings is the art deco Kino Metropol, which showcases the latest in independent cinema with a few English language cinema screenings every week. They have a retrokino screening every week. On my last trip I was privileged to see the 80th anniversary screening of Casablanca for the bargain price of 90CZK (€3.80).
Mausoleum of Yugoslav Soldiers
In the heart of Smetana Park, standing on an artificial mound, is one of the more unusual attractions of Olomouc, the Mausoleum of Yugoslav Soldiers, a Neoclassical style chapel with an ossuary that was built as a resting place for the remains of 1100 Czech and Serbian soldiers who fought each other in the First World War. For a century, the mausoleum had been lying neglected, attracting addicts and vandals before being boarded up and was recently renovated. You will see an epigraph etched in the shape : VĚRNOST ZA VĚRNOST – LJUBAV ZA LJUBA. The first part which is Czech, means 'loyalty for loyalty' and the second part which is in Serbo-Croatian, means 'love for love'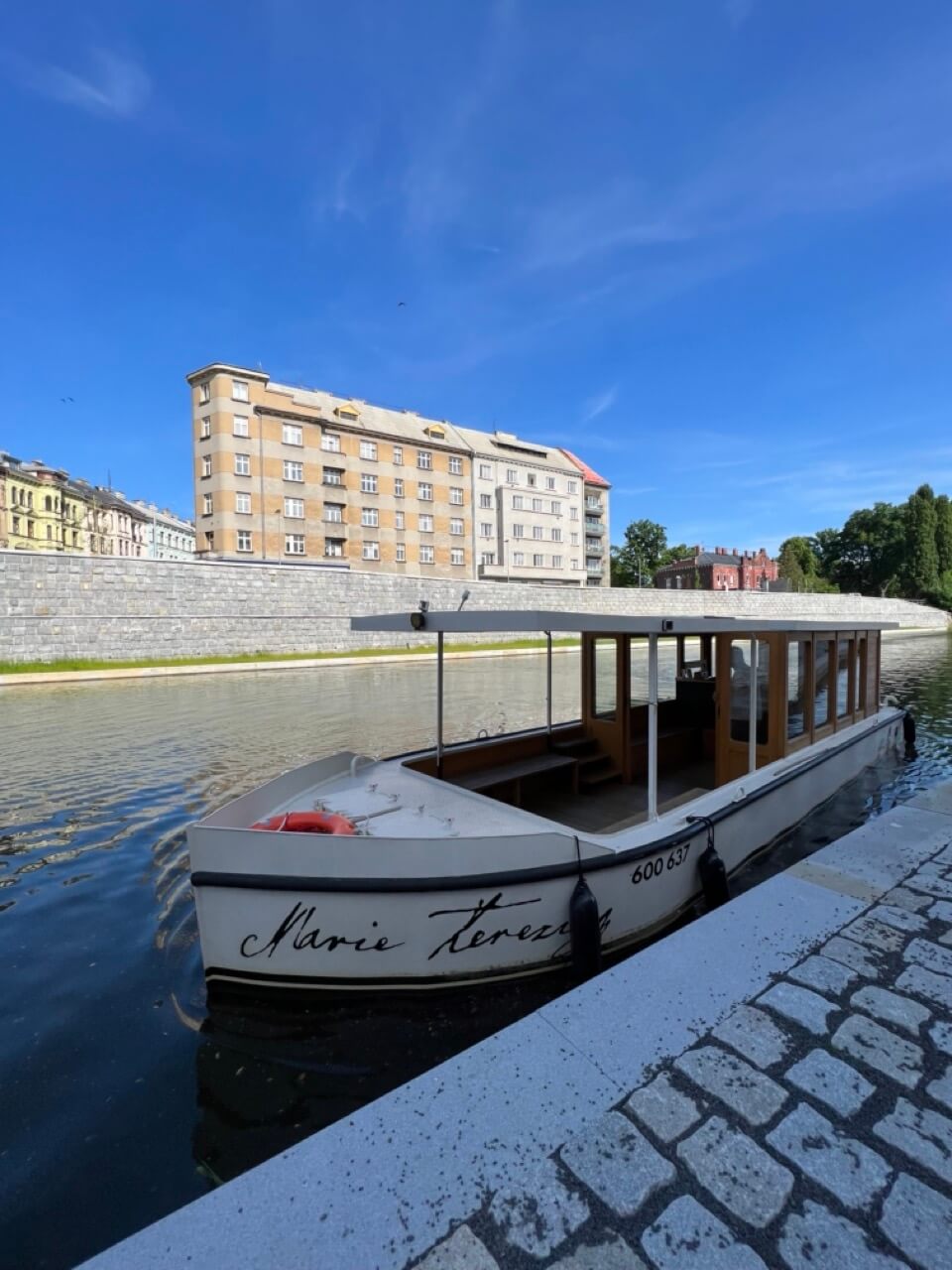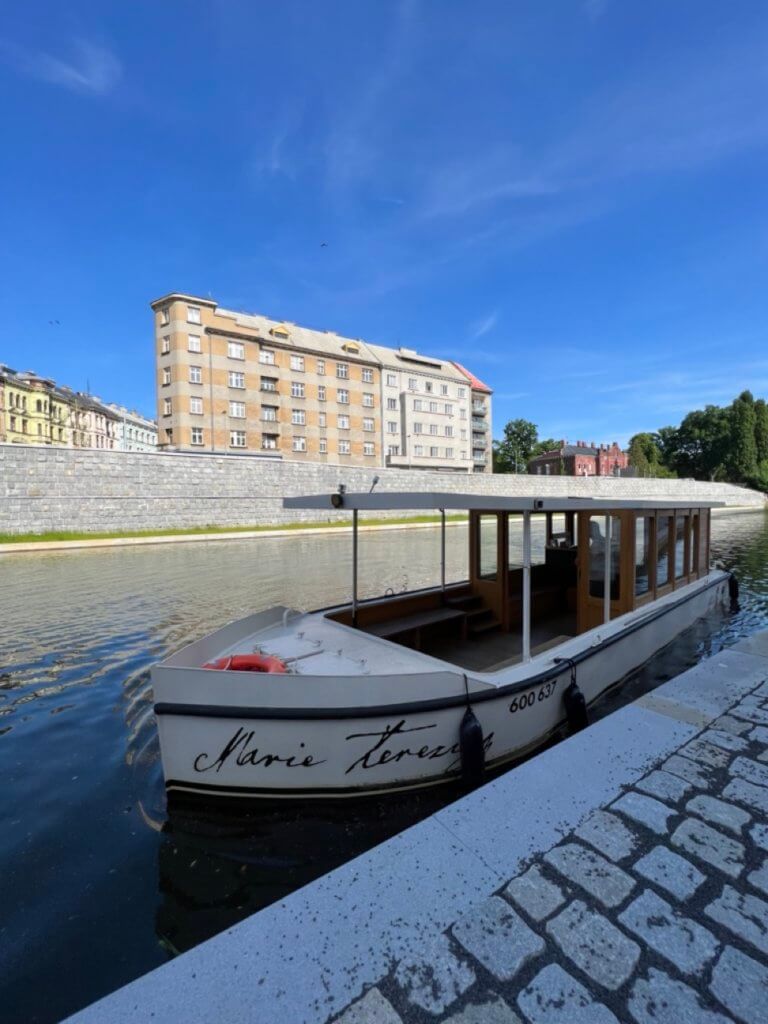 7. Take a boat ride on the river
You are probably going to need a rest after exploring all the sites so why not slow it down and see the city from a different perspective? I highly recommend taking one of the river boat cruises. Lasting 45 minutes, this service includes a live commentary from the captain about the the Morava river and the surrounding nature. The journey leads you through the original river bed from their dock 'Olomoucká náplavka'
To book a river cruise checkout the website for sailing times. Indvidual bookings can be made but it is worth noting that without a minimum of 6 bookings, sailings will not take place. Any questions, drop a line to [email protected] ; cost 220 CZK for adults and 170 CZK for children/seniors.
8. Where to drink beer in Olomouc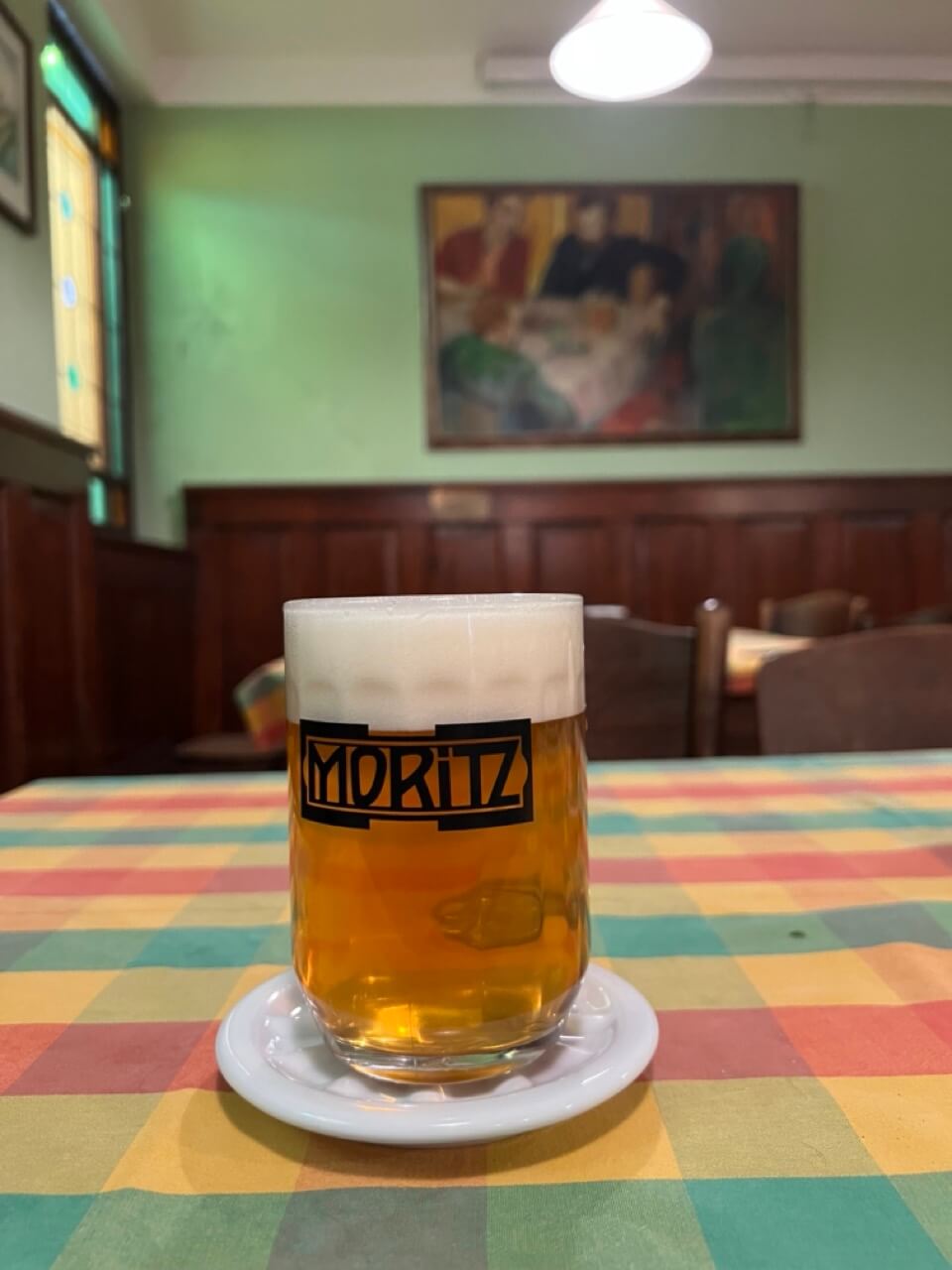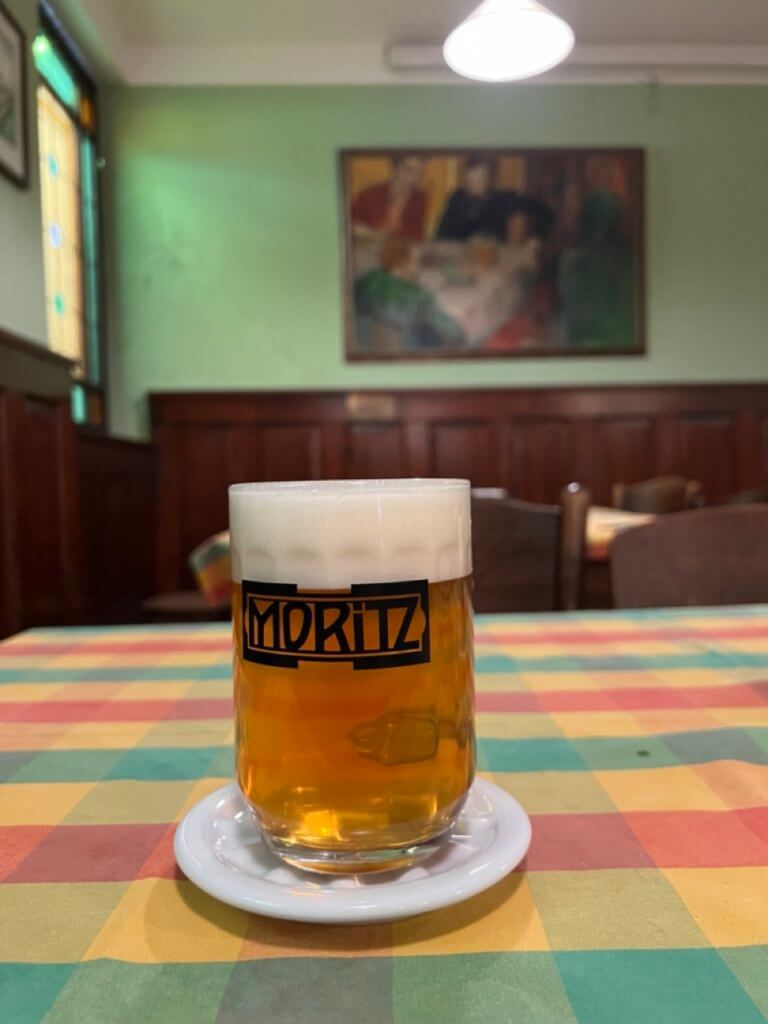 Brewery Moritz
Nešverova 2
Round off the day in style at a 1920's style Czech pub and brewery, named after the famous local architect Moritz Fischer. Moritz offers hearty Czech cuisine and also a selection of 3 unfiltered beers, 10°, 11° and 12° beers, which are brewed on the premises. You can also book a tour of the microbrewery or a crash course in beer brewing.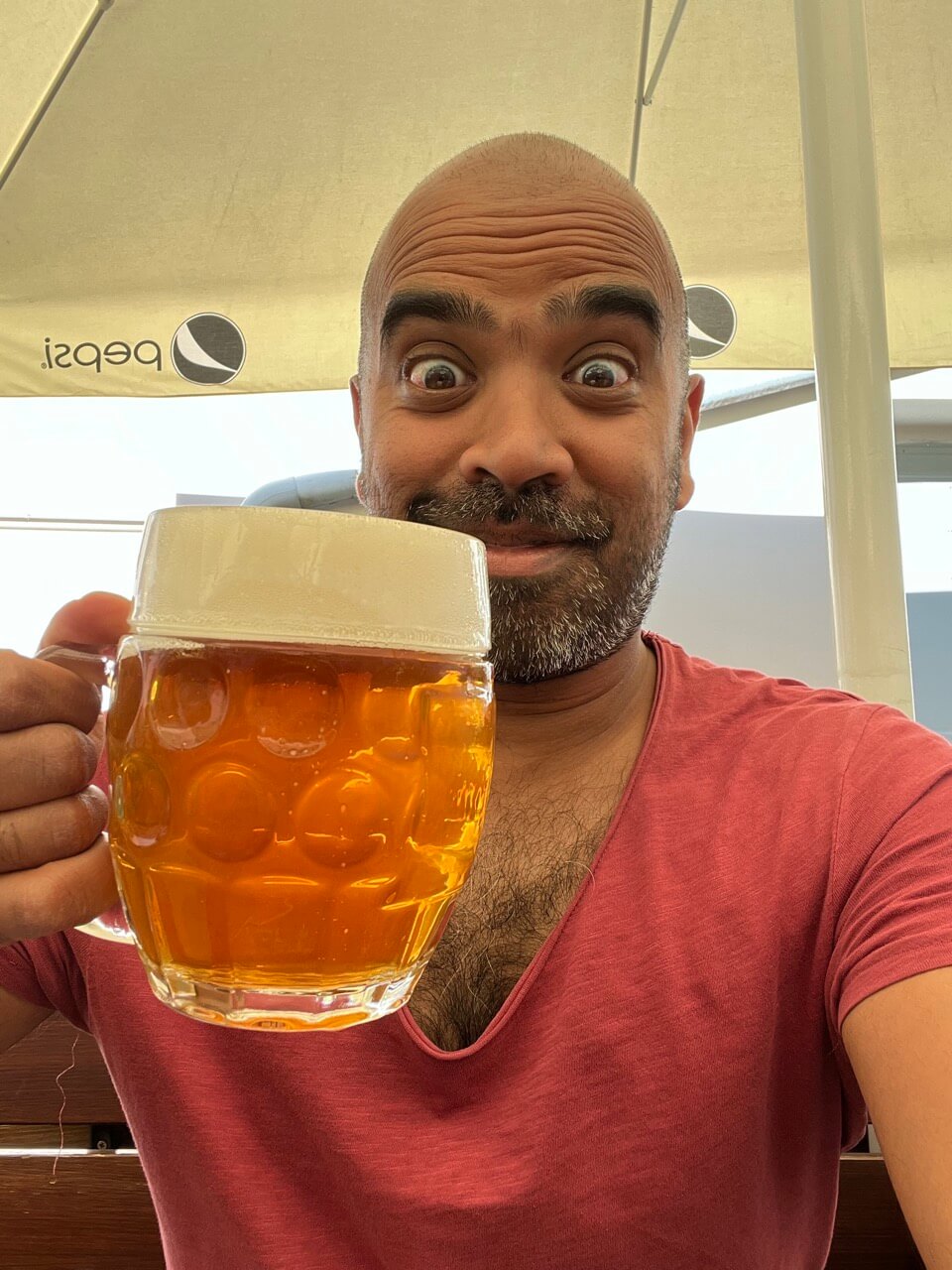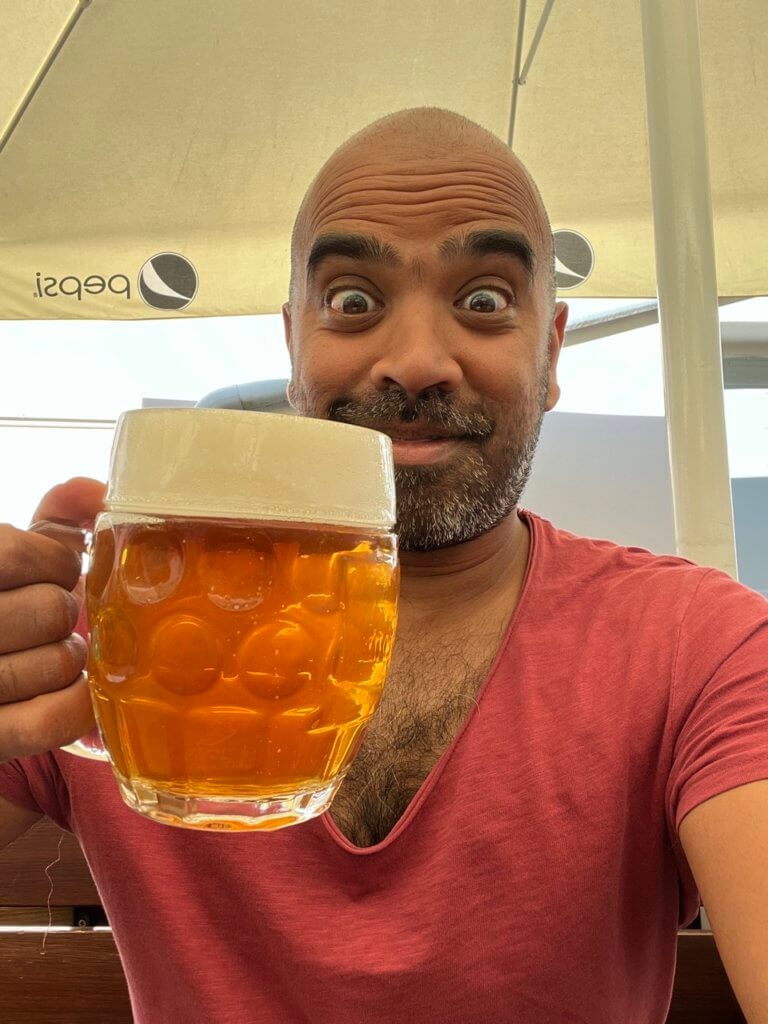 Svatováclavský Pivovar
Mariánská 845/4, Olomouc
Another Olomouc classic, Svatováclavský Pivovar is within walking distance of the old city centre. With a weird location and entry (ground floor of an apartment building, through the apartment entry hall), once inside it's very spacious yet cosy. Expect hearty Czech cuisine, friendly service and a range of beers, from classic unpasteurised beers to more unusual flavours like banana and cherry. The outdoor patio, with tables covered by plaid chequered cloth are the place to be in the summer. They also have a beer spa if that's your thing.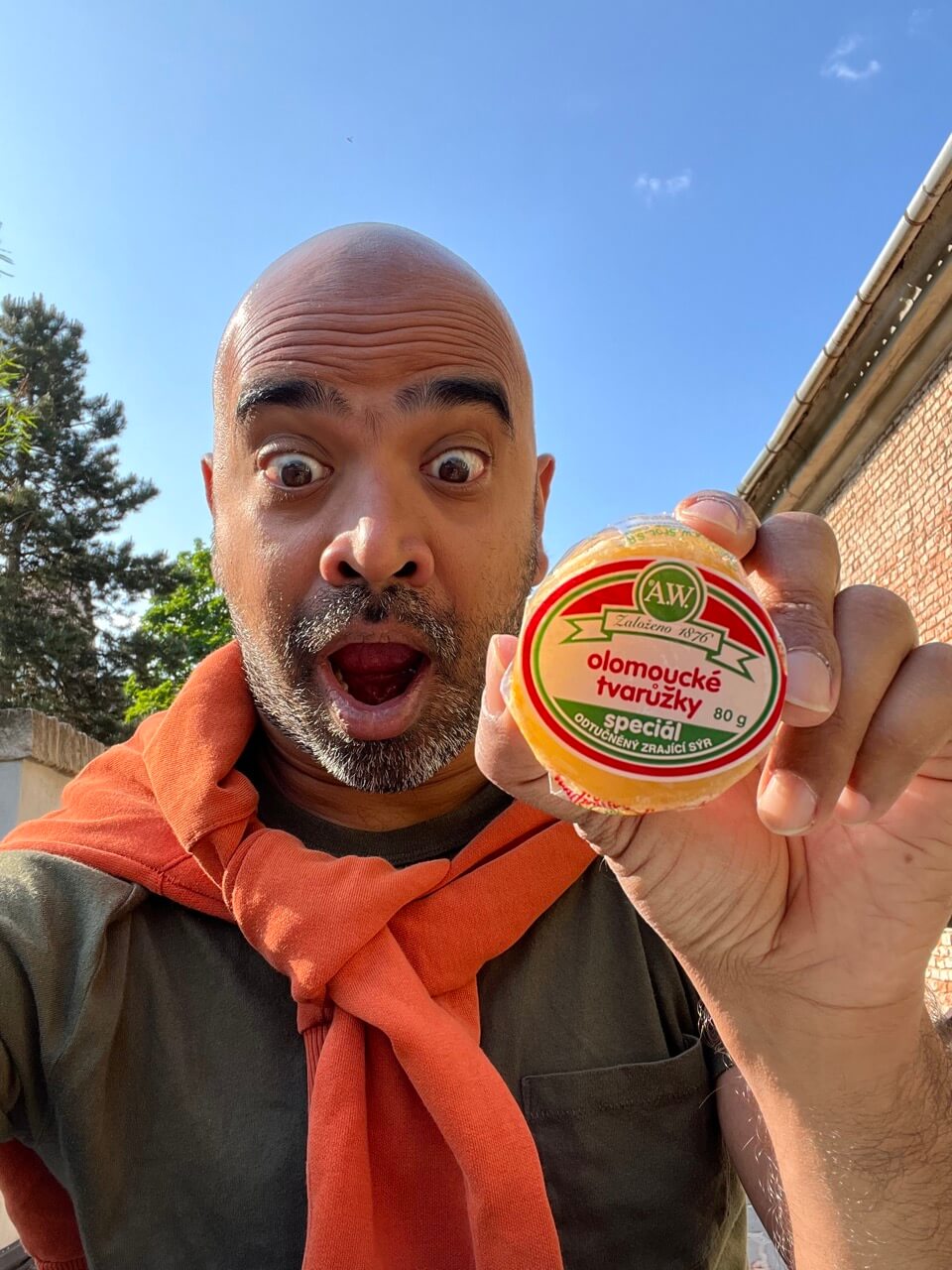 9. Where to find Tvarůžky" Cheese, the famous Olomouc cheese
There is a Czech saying, the worse the cheese smells, the better it tastes, so naturally I was wary of trying 'Tvarůžky' Cheese. When it comes to cheese, I don't have the most adventurous palate, especially strong, pungent cheese but Olomoucké tvarůžky is a must eat when visiting Olomouc or exploring Czech cuisine so I had to try…
Olomoucké tvarůžky, enjoys a typical and unmistakable taste and smell, caused by the (proteolytic) degradation of cheese proteins during the maturing process. Locals often enjoy it with bread, accompanied by onions, pickles, and sometimes topped with butter. I am pleased to inform you that it tasted much better than I thought, nice savoury taste, creamy texture and goes very well with bread or crackers, washed down with a dry white wine. Maybe there is truth in that old Czech saying…
Visit the special "tvarůžky"shop: Prodejna Olomouckých tvarůžků ( Address: 7, Horní nám. 365, 779 00 Olomouc, Czechia ) on Horní náměstí square, opposite the astronomical clock to sample it when in Olomouc.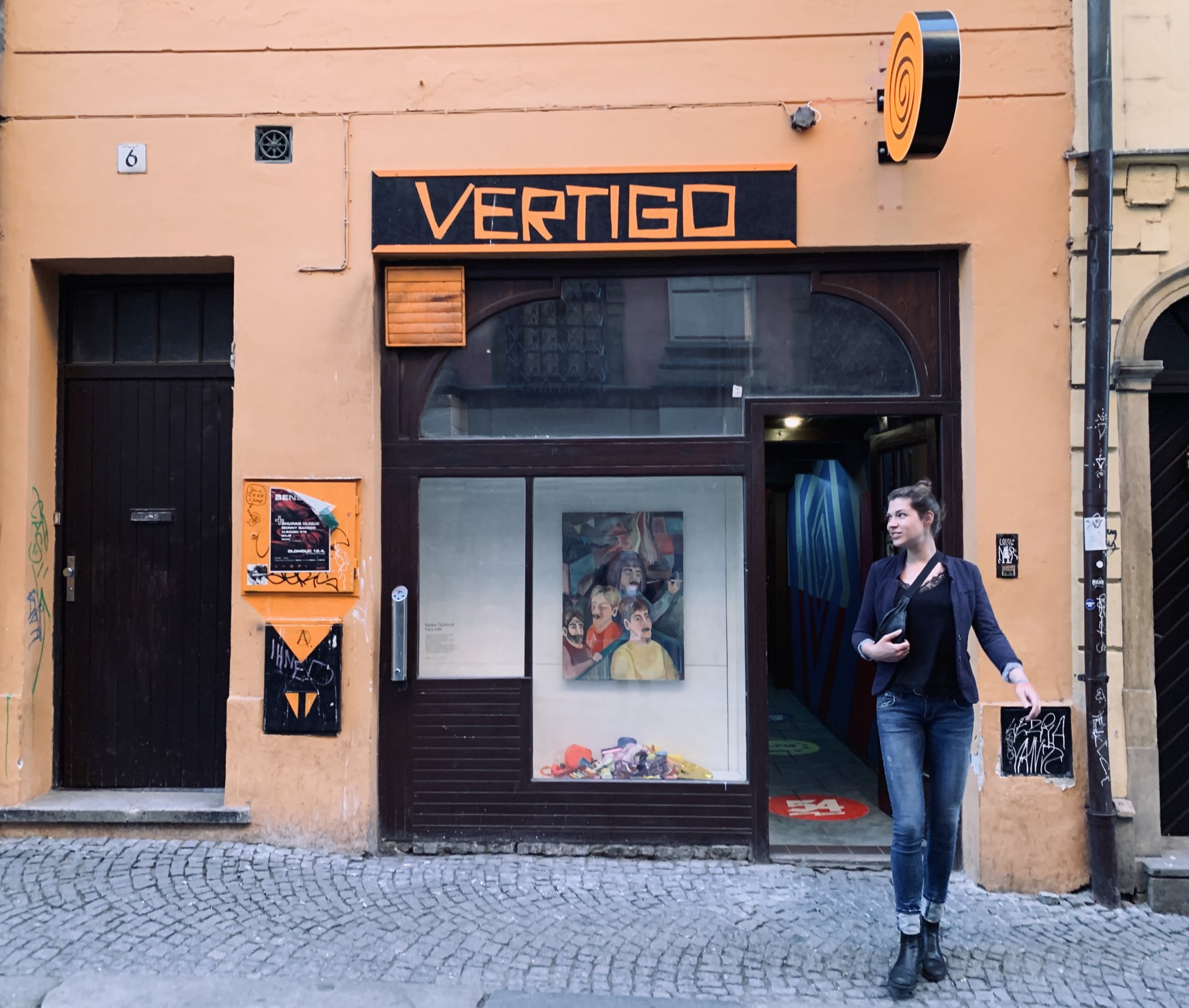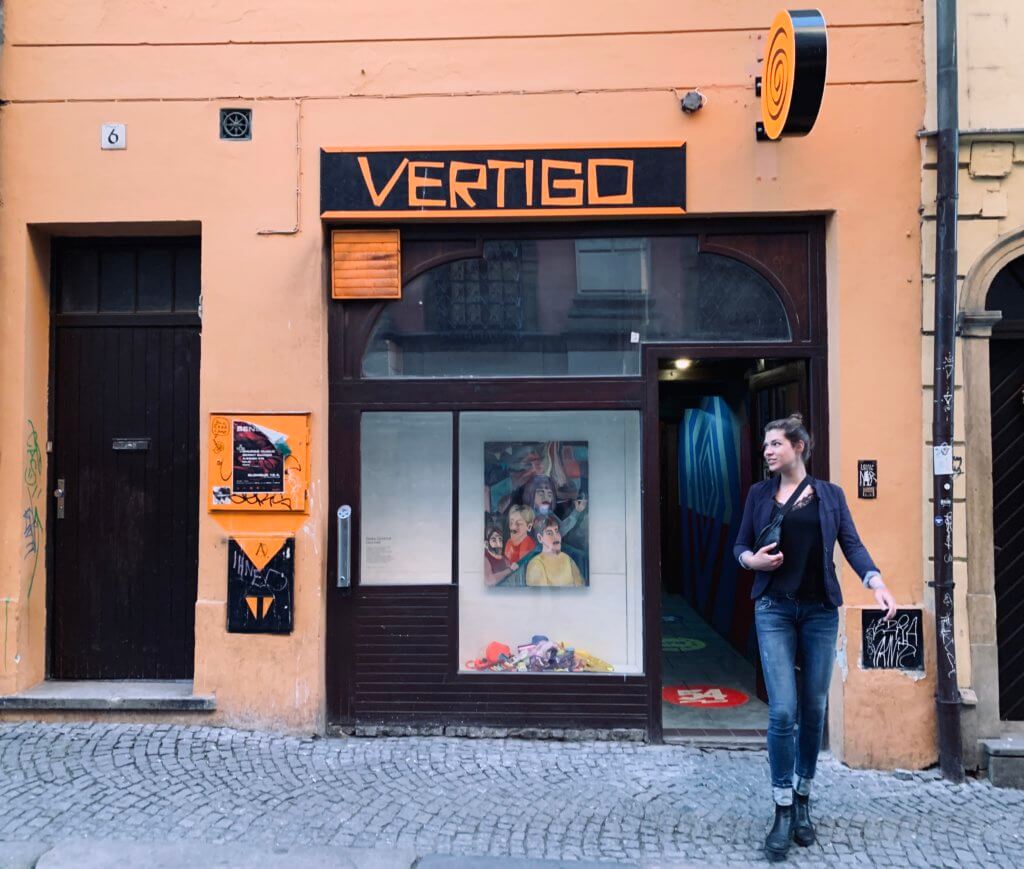 10. Olomouc Nightlife tips
25% of Olomouc's population are students so it may come as no surprise that the bar scene here definitely packs a punch for a city of its size. My favourite bar is the Vertigo student sky club, a basement club with rooms designed with scenes from Hitchcock's classic thriller Vertigo. The cheap beers and eclectic range of cocktails here (try the Angry Dog) will leave you for sure with a vertigo inducing hangover the following day.
If you love your Guinness and whisky, also pop into the stylish Black Stuff, Irish Pub and Whisky Bar – fab service and great atmosphere. If you are a jazz, blues aficionado, pop into the Jazz Tibet Club which plays host to local and international bands from the jazz, blues and world music scene.
11. Where to stay in Olomouc: Long Story Short Olomouc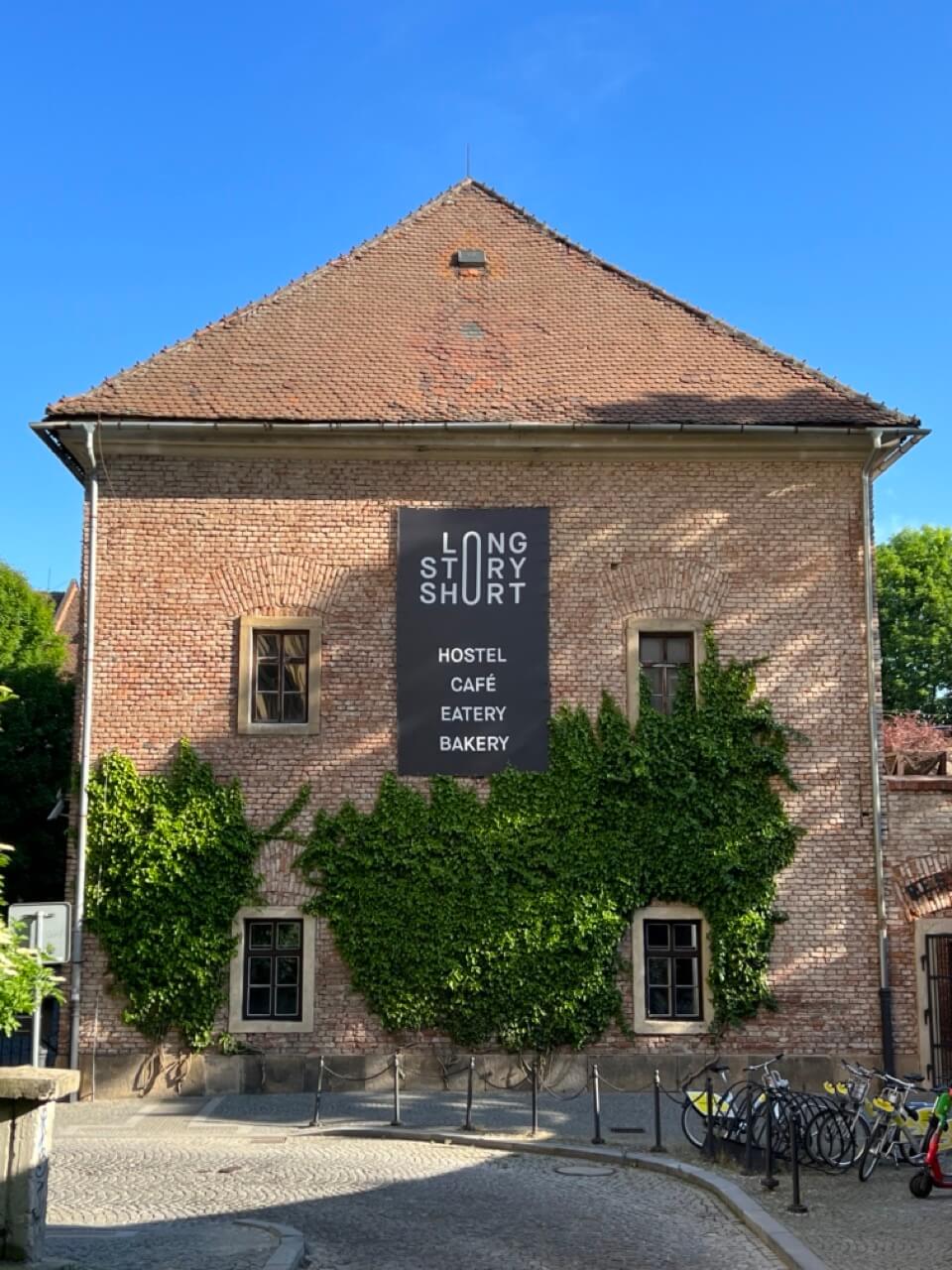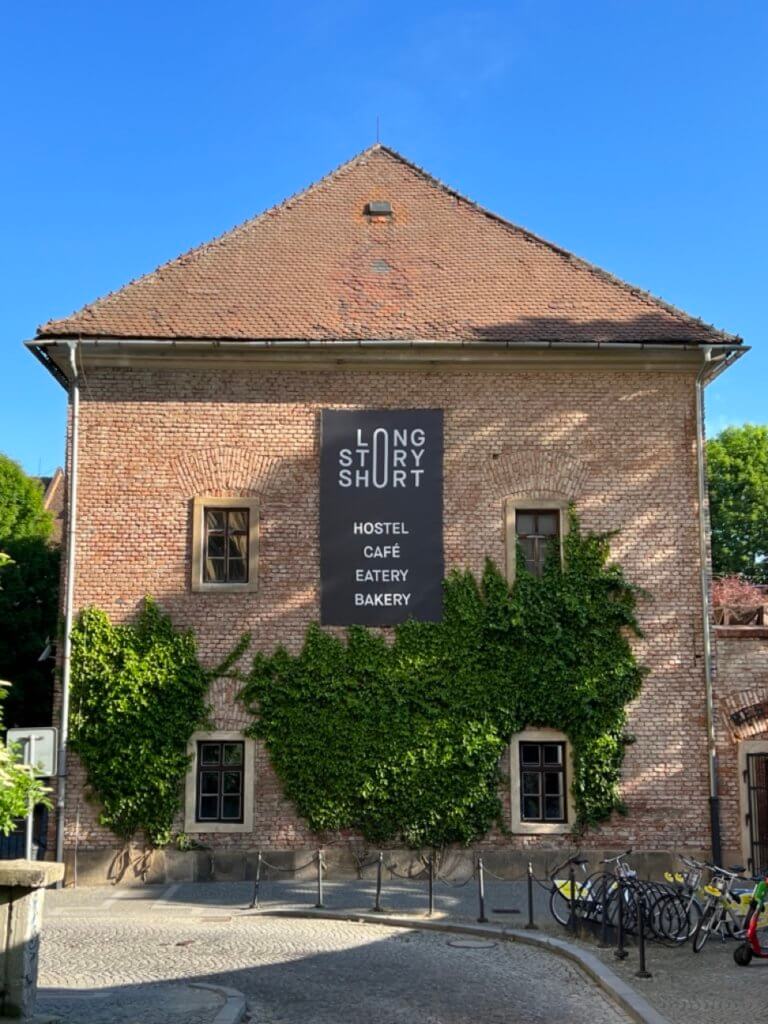 Location: Olomouc, Czech Republic
Long Story Short make you feel like you're in a cloud. Combine that with climbing up sleek large stairs to the lofted beds in the dorm rooms (this hostel "doesn't believe in bunks" – you'll only find them in the 10-person dorms) and you're sure to feel like you're in a dream.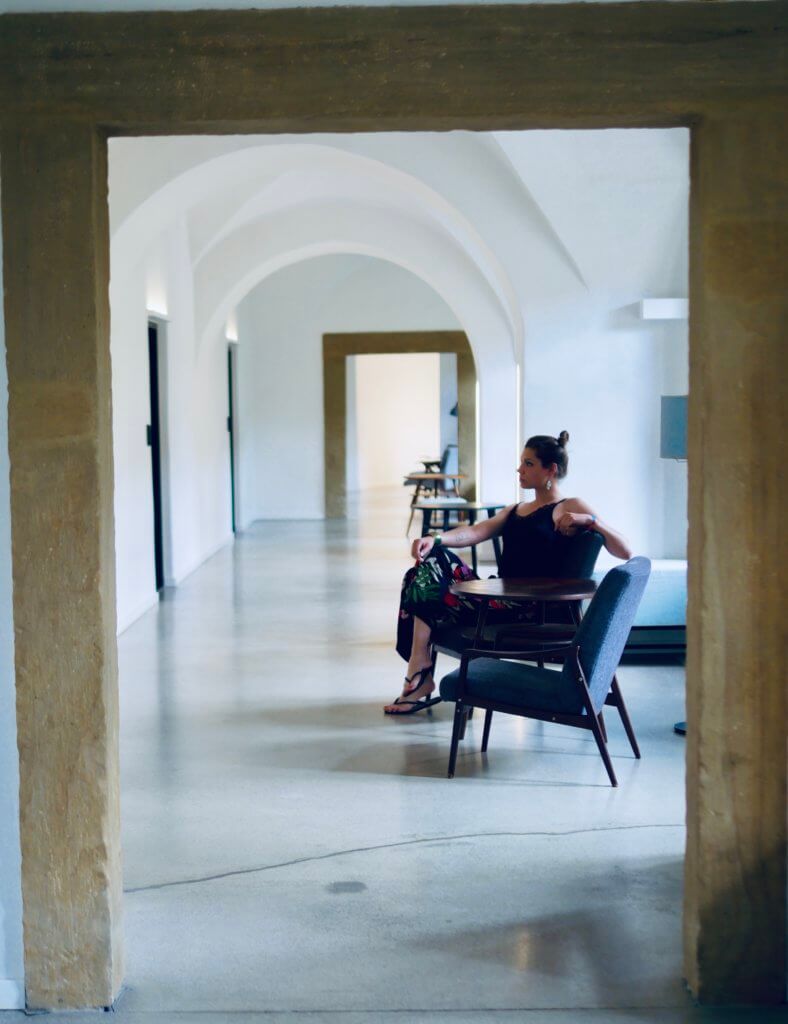 The historic building also features an in house café that serves delicious Moravian food and baked goods, local wine, beer and coffee. Additionally, downstairs is home to Vault 42, an equally beautiful co-working space.
Disclaimer
This post was produced in partnership with Czech Tourism and Traverse Events to help commemorate the thirtieth anniversary of the independent Czech Republic #Czech30
As always the opinions expressed here, good and bad, are entirely my own.