Trying to find a travel spot where you'll get the most value for your money? There are a few spots where you can have an authentic, enriching experiences for very little money, and you can experience the finer things for a fraction of the price that you would normally pay. Here are 5 ideal locations if you are on a budget, by staying in homestays and eating street food, you could easily spend between 25 – 35 EUR a day, while still enjoying quite a bit. If you have a slightly higher budget, you can take advantage of quality dining experiences and great hotels, and it will still feel as though you are getting the deal of a lifetime.
1. Vietnam
Vietnam is one of the most ideal destinations if you are looking for value for your money. The currency is the Vietnamese Dong (VND) and is currently 24,505 VND to 1 euro. While you can pay with card in higher end establishments and stores, the local street food and shops will most likely be a cash exchange.
Vietnamese coffee is always a treat, and depending on the region, it can be served in different ways, sometimes poured over ice, sweetened, and with condensed milk. Some parts of the country serve it in a pour over method and warm, but it is always delicious. Ordering sidewalk coffee will be around 0.50 EUR/0.43 GBP, and a coffee in a restaurant will be a bit closer to the average price in Europe, but still very reasonable (2.25 EUR/1.93 GBP).
As for food, the street food culture in Vietnam is outstanding, and a freshly made dish will cost you as little as 0.45 EUR/0.40 GBP. The average price for most dishes ranges from about 0.50 to 1.50 EUR./.43 – 1.75 GBP. An average 3-course restaurant meal will cost about 20 EUR/ 17 GBP.
A stay in a homestay or Hostel will come out to about 12 euro per night, and a mid-range hotel will be about 25- 30 EUR/ 21 – 25 GBP a night.
The Vietnam visa is currently available in electronic form, and this version is valid for 30 days. With the Vietnam visa, you can stay for a maximum of 30 days. The Vietnam visa is a bit strict in terms of travel dates. You must fill in the date you plan to arrive in Vietnam. Once approved, that date can't be changed. You can't arrive before that date, and if you arrive after, you still have to leave by the date indicated on the visa. This type of Vietnam e-visa is a single-entry visa, so if you intend to travel across the borders, you should apply for a multiple entry visa.
Further reading
10 ways to save money in Vietnam
2. Cambodia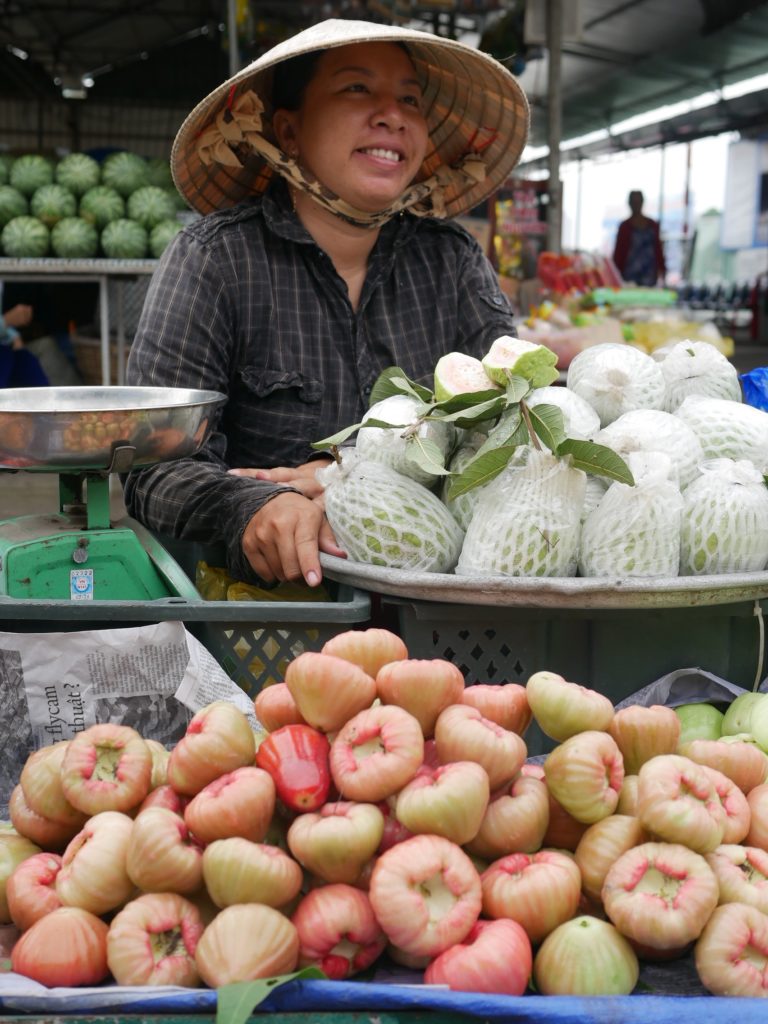 The currency in Cambodia is a Cambodian Riel (KHR). Right now 4275 KHR is around 1 EUR, and 1 GBP is 4979 KHR.
Surrounded by countries much more famous for their cuisine, like Vietnam and Thailand, Cambodian food is woefully not as well-known, but like its neighbours, the food in Cambodia is fresh and amazing. And similarly, the street food is affordable, and possibly the best way to experience the country's food culture. You can find lots of local dishes that are affordable, such as Lort Cha, which is a fried noodle staple dish. There is also plenty of street barbecue that cannot be missed, especially barbecue seafood, which is much more of a local delicacy.
For a special night out, it is also incredibly affordable to have a high-quality meal in a restaurant. A 3-course meal for 2 people at a restaurant will cost you around 20 EUR/ 17 GBP. A half litre glass of domestic draught beer will cost 0.95 EUR/ 0.80 GBP, and even an imported beer will cost approximately 1.90 EUR/1.63 GBP. A cappuccino is actually more of a relatively average price in Cambodia and will cost around 2.10 EUR/ 1.80 GB , and an espresso will cost around 1.5 EUR/ 1.30 GBP.
The price of a hostel in Cambodia will be around 10 EUR/ 8.50 GBP per night, and an average to high quality 3-4 star hotel will cost 35 EUR/ 30 GBP. For a big splurge a 5-star hotel will cost around 160 EUR / 140 GBP a night.
If you want to travel to Cambodia, you need to apply for a visa. The Cambodia e-visa costs around £59.99 and is valid for 30 days. There are a few requirements for the Cambodia visa that should be remembered. Your passport should be valid for at least 6 more months from your arrival date in Cambodia. Although there might be new changes due to the recent border reopening, it is important to have printed copies of the visa because you need to hand one in to authorities upon arrival, and you need to hand over the second copy when you leave.
Further reading
Cambodia on a shoestring tour– What I loved and did not love about my G Adventures tour.
3. Sri Lanka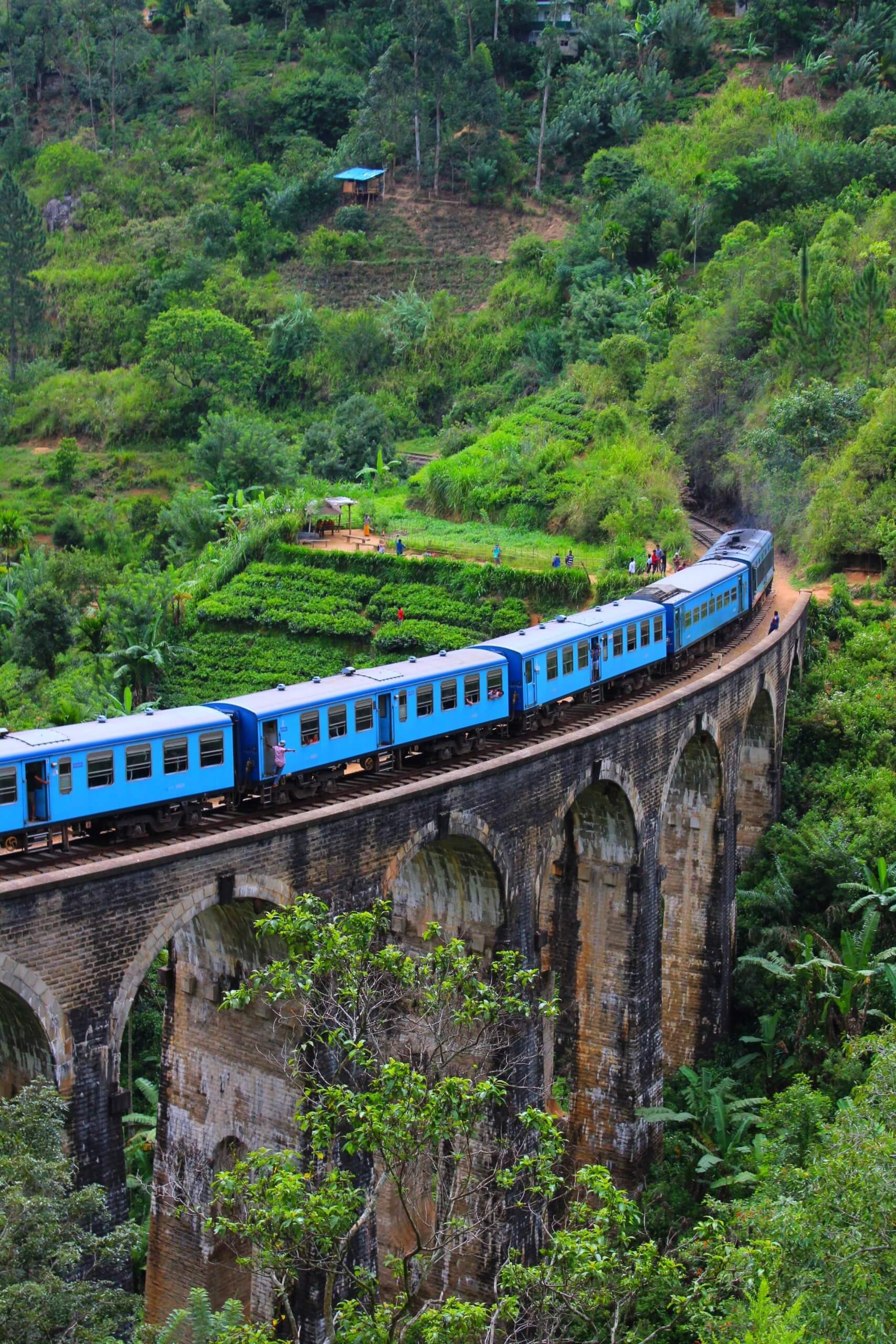 Sri Lanka is both a backpackers dream, and an ideal spot to spend good money on unique experiences like wild elephant safaris, or visiting one of the many Unesco World Heritage sites. The local currency is the Sri Lankan Rupee, and it is sometimes abbreviated as SLR, the international currency code refers to it as LKR. Currently, 1 EUR is 378 LKR and 1 GBP is 441 LKR.
Sri Lanka is also small, so travelling throughout the country is easy by bike, car hire, or by train. If travelling with a group of friends, it might actually become cheaper to get around by hiring a driver. The cost comes out to about 35 – 45 GBP per day. Ironically, this is roughly similar to the price of renting a car. It is therefore not a bad idea to hire a driver, which is also a nice way to get to know a local more personally and experience
tourism in a way that is different from everywhere else.
An average meal in a 2-person meal in a nice restaurant will cost anywhere between 10 – 20 EUR/ 8 – 17 GBP depending on the type of restaurant. The price of a simple street food meal costs on average a bit under 1 EUR/ 0.90 GBP. Coffee is relatively reasonably priced, as you can expect to pay the equivalent of 1 EUR for a cappuccino, and around 0.75 EUR/ 0.64 GBP for an espresso. The price of a hostel comes out to about 10 EUR/ 8.5 GBP a night. And the average 3 – 4-star hotel will be around 25 – 35 EUR/ 21 – 30 GBP and a 5 star luxury hotel will be about 90 EUR/ 77 GBP.
It is also very common to travel by train in Sri Lanka, and many travellers consider it to be an experience you shouldn't miss. An average train ticket will cost around 2.60 – 3.95 EUR or 2.27 – 3.40 GBP.
The Sri Lanka visa is effortless to apply for. This type of Sri Lanka visa is also referred to as an ETA and is valid for 30 days. Your passport needs to be valid for at least 6 more months upon the moment of arrival. If you want to stay longer, you can apply to extend your Sri Lanka visa for 90 days once you are there by arranging it with the Immigration Service Centre in Colombo. It is usually recommended to apply well in advance for the Sri Lanka visa because it can take quite some time to be approved.

4. Turkey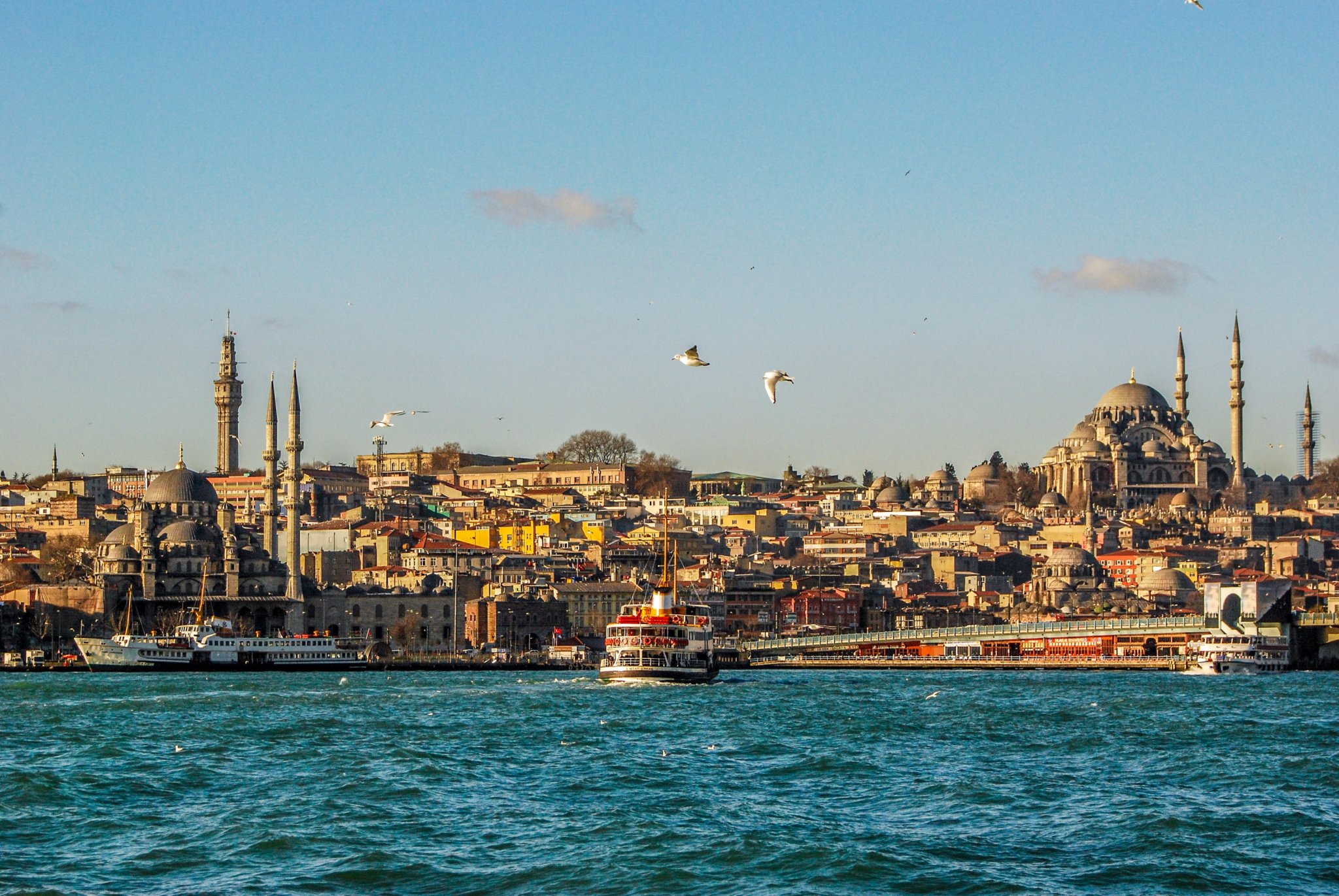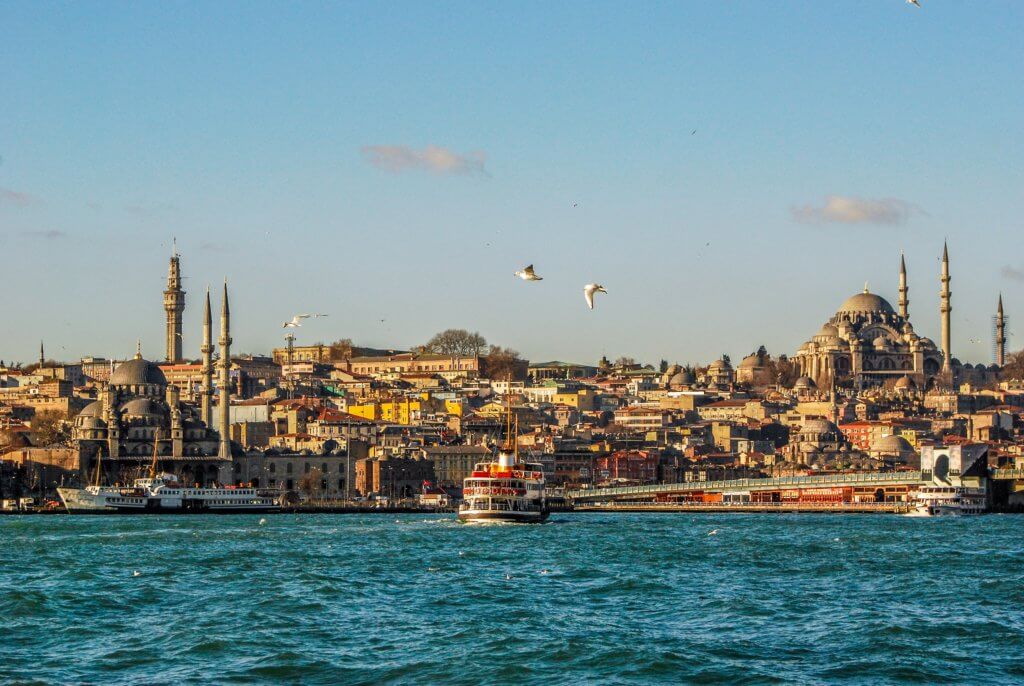 There are many ways to travel around Turkey without spending too much. The currency is the Turkish Lira (TLR), and the current rate is 18.23 TLR to 1 EUR or 21.30 TLR to 1 GBP. Most backpackers agree that you can easily enjoy yourself in Turkey for around 35 EUR / 30 GBP per day
One of the ways that Turkey is a very great value is that food is supremely delicious and quite cheap. Obviously street food is always the cheapest option, but it is absolutely possible to have a delicious Turkish meal for around 5 – 6 EUR/ 4.30 – 5.15 GBP a person. A cappuccino will likely cost around 2 EUR. And of course, it is a great idea to stop in a Turkish coffee house and try a Turkish coffee, which is usually between 0.90 – 1.5 EUR/ 0.75 – 1.30 GBP.
Hostels are actually quite affordable in Turkey, and you can most likely find a place to stay around 12 EUR/ 10.30 GBP per night. A comfortable 2-person accommodation will cost around 20 EUR/ 17 GBP per night. And even the higher end, 5-star accommodations that feel luxurious and downright fancy can be well under 100 EUR / 85 GBP. Taxi services are also quite reasonable, and you can get an average ride for around 3 EUR/ 2.50 GBP.
One extra nice way you can save money is with the Turkey visa. As of 2020, most countries in the European Union, as well as the United Kingdom, no longer have to apply for a visa if they are staying up to 90 days. However, most countries outside of the EU and the UK still need to apply for a visa. If you do apply for a Turkey visa, it will be valid for 180 days, and it is a multiple entry visa, so you can easily cross borders and head back into Turkey with the same visa. Each stay in Turkey, visa or no, can only last for a minimum of 90 days.
5. Nicaragua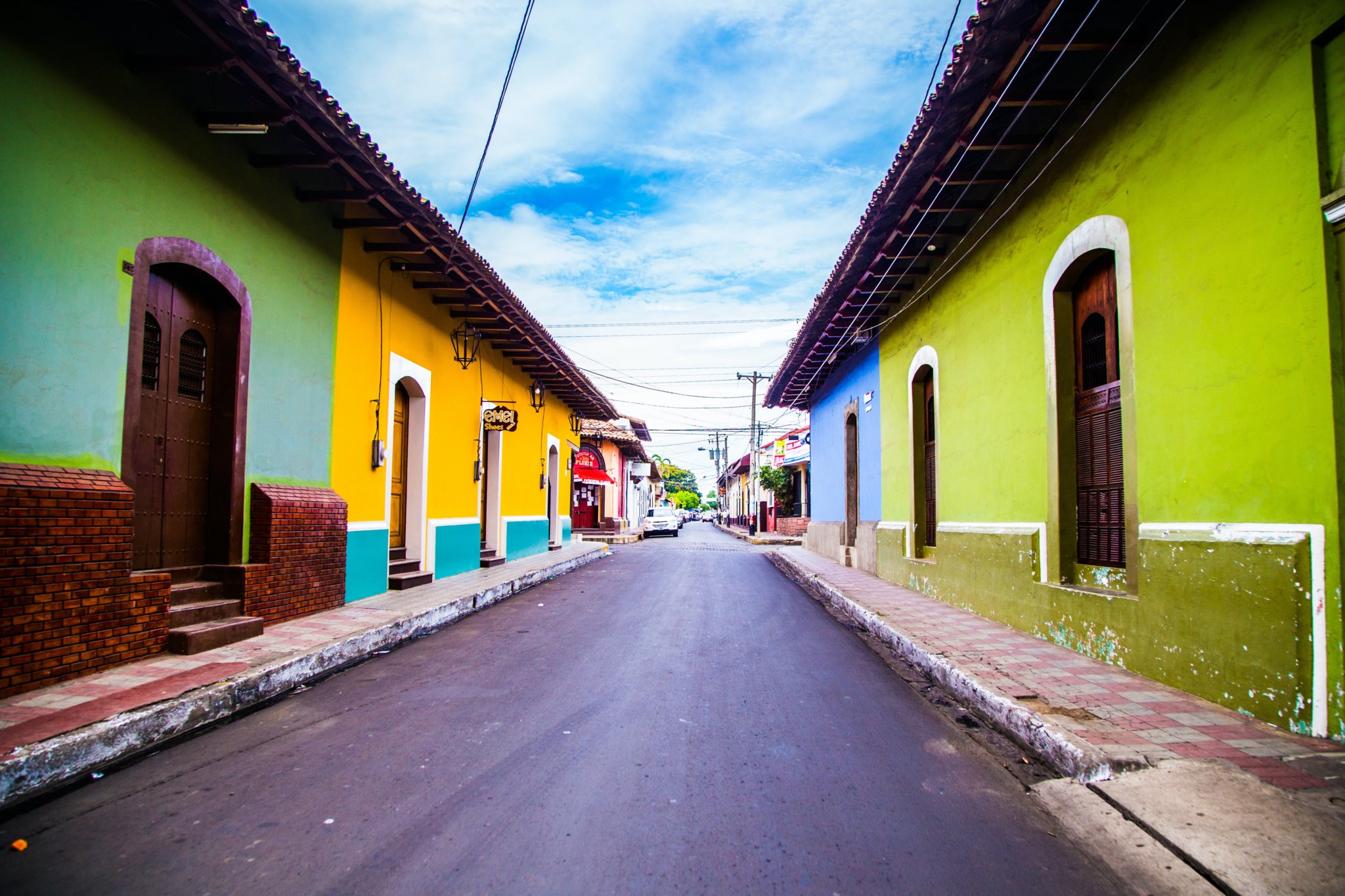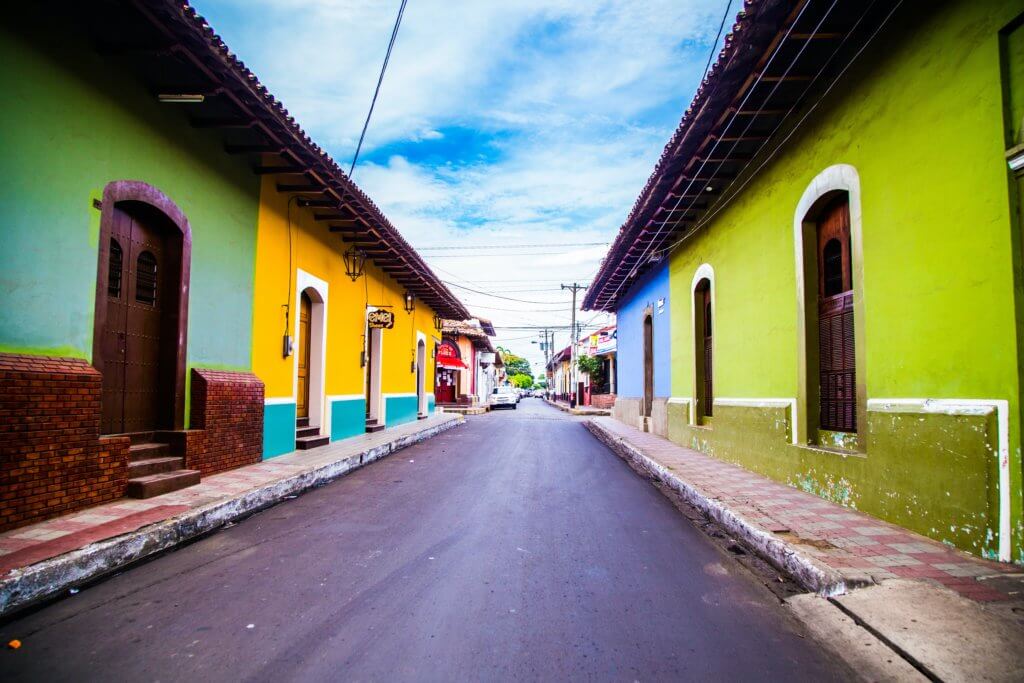 Nicaragua is currently one of the cheapest places to visit in Central America. It usually isn't the first spot on people's minds when they think of Latin American countries to visit, which is precisely why it is so ideal. The currency is the Córdoba (NIO) is currently 37.70 NIO for 1 EUR or 43.93 NIO for 1 GBP.
With travelling, you can save quite a bit by using the local microbuses, which can take you to different parts of the country. As long as you aren't on any tight schedules, you can enjoy these trips and they can be beyond affordable. A 30 KM trip can cost as little as .50 EUR / .45 GBP, and a 75 KM trip can cost around 1.85 EUR/ 1.59 GBP.
Accommodations are reasonable in Nicaragua. A hostel stay will cost from around 5 – 15 EUR/ 4.5 – 12.5 GBP per night. Expect to pay for an average 2-person room around 26 EUR / 22 GBP a night. A more luxurious stay can still be found for around 60 EUR a night.
As for food, you can have delicious meals for astonishingly low prices. A typical breakfast with eggs, rice and beans, plantains, cheese and tortillas will literally cost under 2 EUR/ 1.75 GBP. A dinner of grilled meats like beef or chicken, with tortillas and gallo pinto(beans and rice) will cost around 6.50 EUR/5.50 GBP per person. You will not go hungry in Nicaragua.
Most UK and European citizens can travel to Nicaragua for up to 3 months without a visa. Make sure you can provide an onward ticket out of Nicaragua, or they might refuse you upon entry. Your passport should be valid for 6 more months upon entry to Nicaragua. If you do not have a direct flight into the country, make sure that the country you will be transiting through does not require a visa or another type of travel authorization.