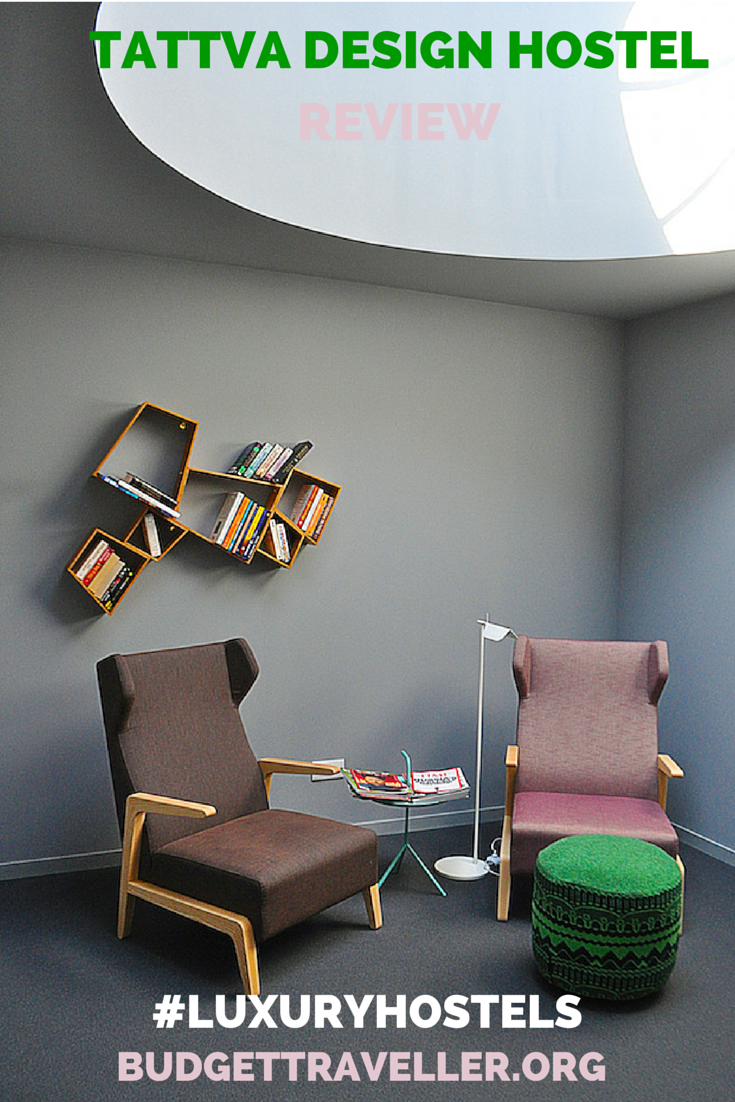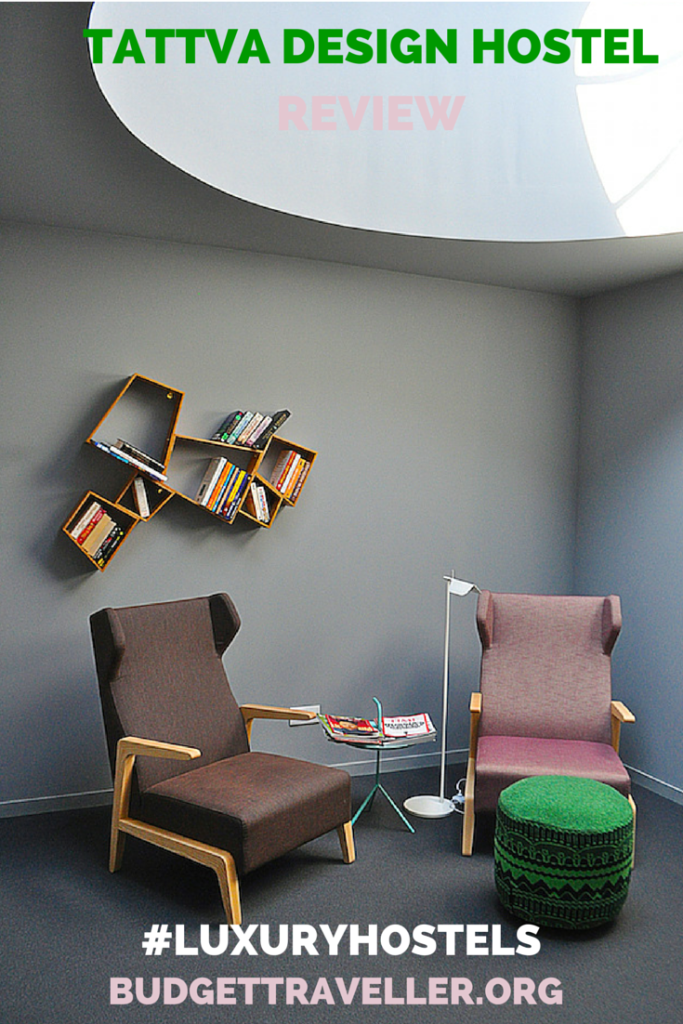 Great design. Location. A superb value Indian restaurant. Plus a rooftop terrace and bar. There's a lot to love about Tattva Design Hostel.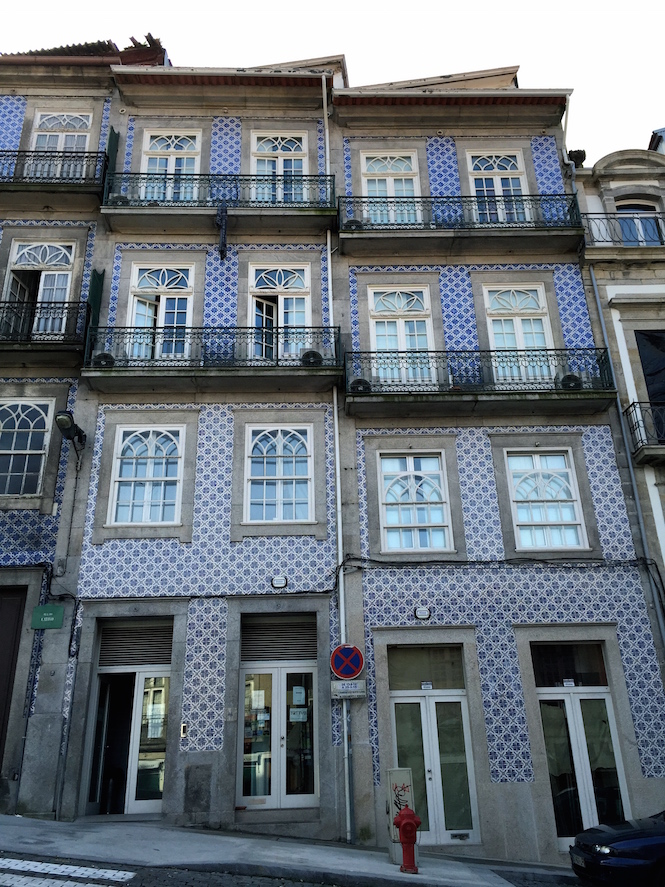 Location
The hostel has a great location, in the heart of Porto and the 'world heritage' protected area. All the main sights of Porto are within walking distance. Ribeira district is a 15 minute walk. The hostel is a 3 minute walk from Sao Bento Train and metro station ( direct link to the Airport) and the Rede expressos bus terminal.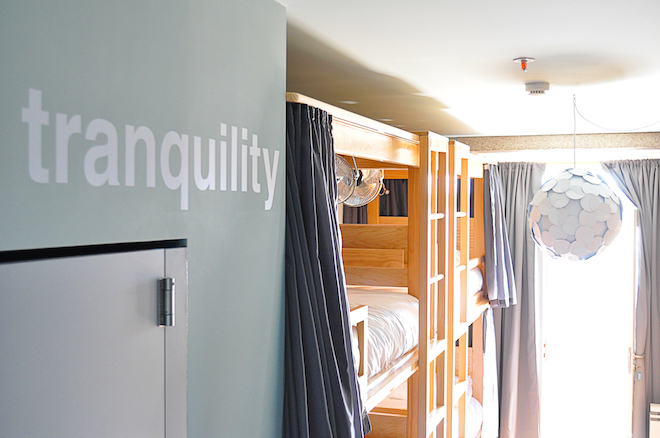 Rooms and Bathrooms
This is a beautiful hostel, designed with the traveller in mind. Great design is not something you would normally associate with a hostel. Nice balance of bold but not overpowering colours, well furnished and beautiful light features.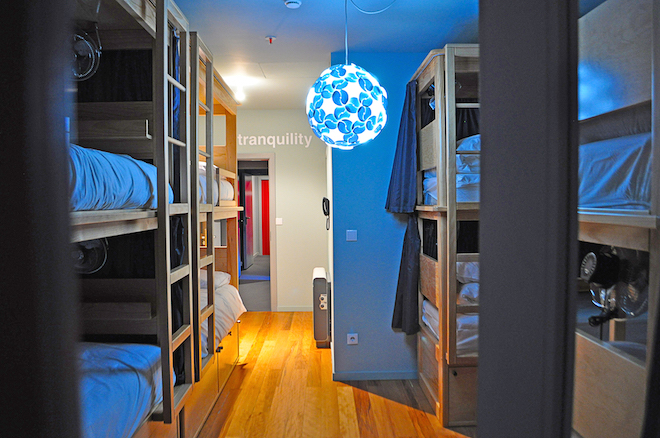 The hostel has a capacity of 116 people in total, 16 rooms in total which are a mix of Female Dorms, Mixed Dorms and Double rooms. All the rooms are ensuite. 15 beds in the hostel and all the common areas are wheelchair accessible. Hurray.
They also have a small building across the road of the hostel which has three well designed ensuite doubles and a private kitchenette and dining space at the entrance level for guests to use. Handy for couples or families who are looking for their own space but still wanting to take advantage of the facilties of the hostel.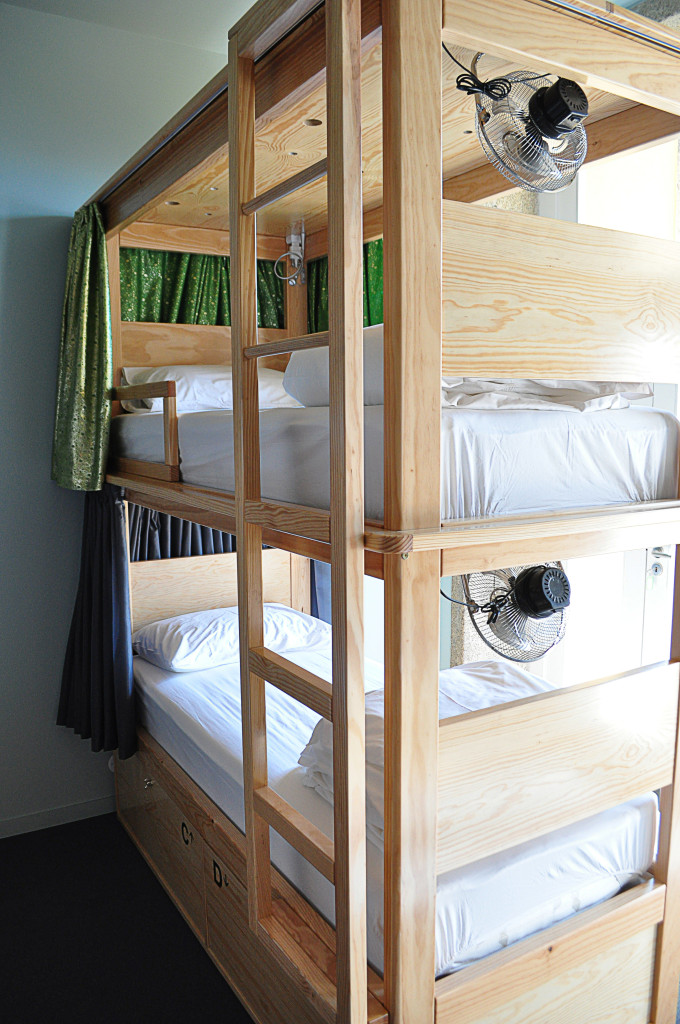 The compact dorms have probably one of the most well equipped dorms beds I've seen on my travels. They each have large orthopedic beds, individual curtains in each bed providing full privacy,  individual fans ( first for me ) plus each have spacious individual lockers with free locks so no need for locks. Yay.
The rooms and the building have key card access so its very secure.
Facilities
Free wifi is available throughout the building and worked well during my stay. The common areas are very relaxed, informal and homely. I spent a lot of time in their aquarium room , catching up with my writing on the laptop, the huge 3 metre aquarium tank filled with its exotic looking fish, my soothing eye candy.
They have a fully equipped and spacious kitchen. There is a grocery store just down the road with all the essentials, which is handy. They also have a fab rooftop terrace and bar: I visited in February when it was closed. I can imagine it would be perfect for sundowners in spring and summer.
The free breakfast is awesome. Any hostel breakfast where you can enjoy freshly made pancakes , fruit and help yourself to a bottomless tub of Nutella, is a good breakfast in my mind.
Other cool features of the hostel are their free walking tours. Plus if you wish to explore the Douro valley and beyond, they run a couple of day tours. Staff I met during my stay were friendly and helpful so that is another major plus point of the hostel.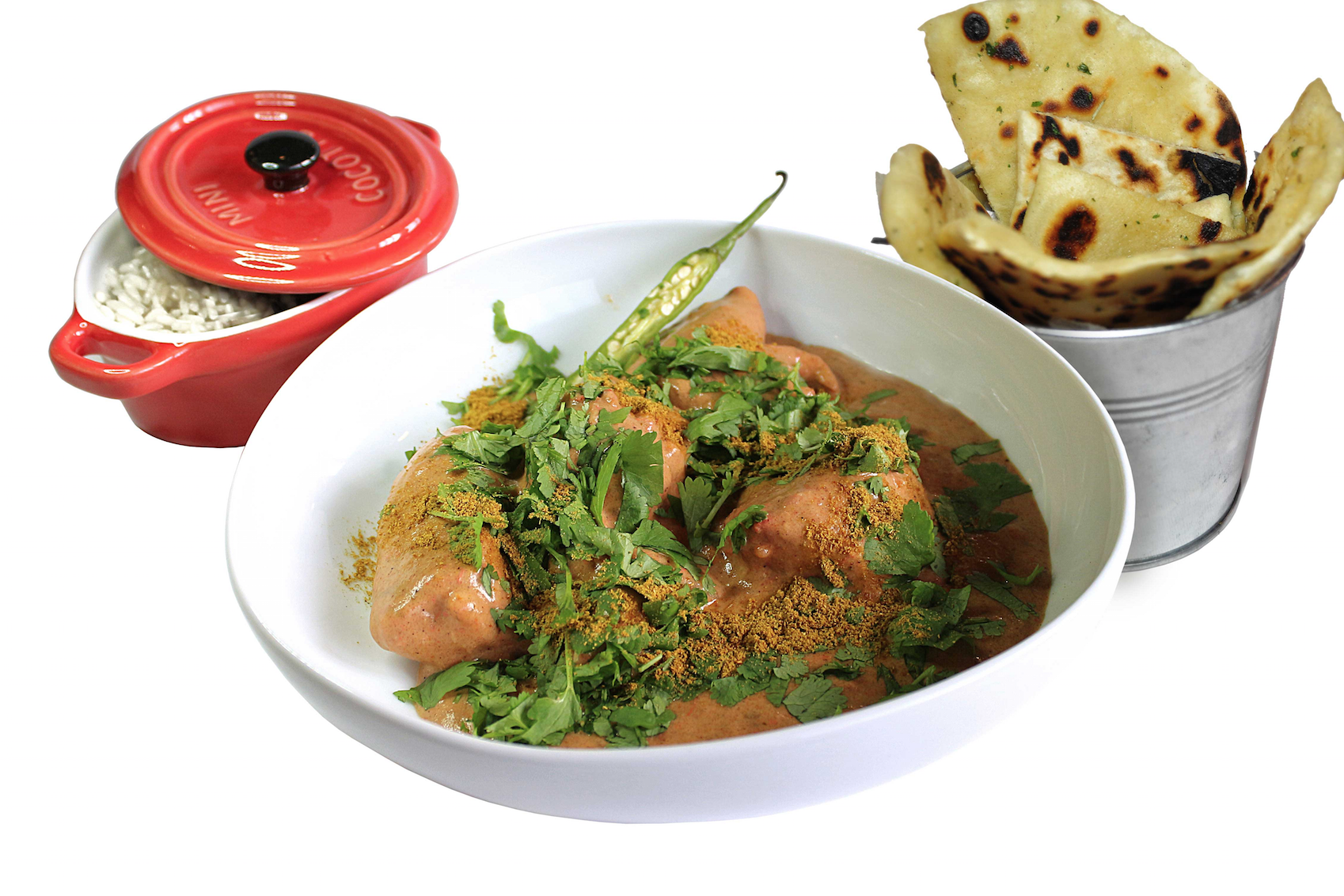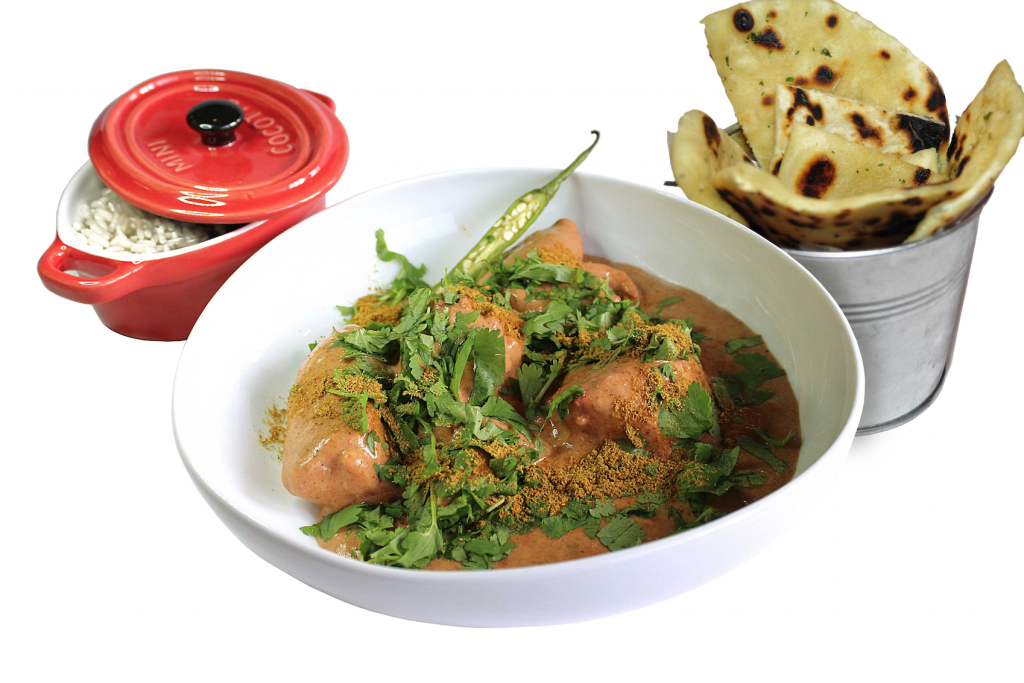 The best feature of the hostel?
The food! Tattva have an in-house restaurant which specialises in Indian cuisine. Usually the culinary fare you find in hostels is pretty naff but the food here was tasty ( I am always suspicious of Indian food in restaurants. Mums and dads home cooking is always a tough act to follow.) and great value for money. You can treat yourself to a three course dinner for just €15. Chicken curry ( vegetable curry was equally good) was delicious as were their samosas ( with chutney, mint dips) They also serve an amazing chocolate and lemon souffle, presented in a glass jar with a crunchy biscuit base. Words do not do their desserts justice so even if you don't have dinner, just order the dessert.
They also do a 'dinner with locals' where staff and guests gather together for a 3 course dinner. With a glass of wine , it costs just €10.
Other essentials: you can store your luggage for free in their luggage room after checkout if you have a flight late in the day. They offer a laundry and drying service for €8 if you've been on the road for awhile.
Essentials
Room for twin or double room starts from €47 while a bed in a 10 bed mixed dorm is just €15. Bed in a 6 bed dorm is €17.
Verdict
I've been planning for a few years to visit the hostel and am glad to inform that it does live upto the high expectations. Nice design, one of the best dorm beds I've seen on my travels plus a fab restaurant. Altogether, a great experience that doesn't cost the earth. Porto is lucky to have not one but two world class hostels.