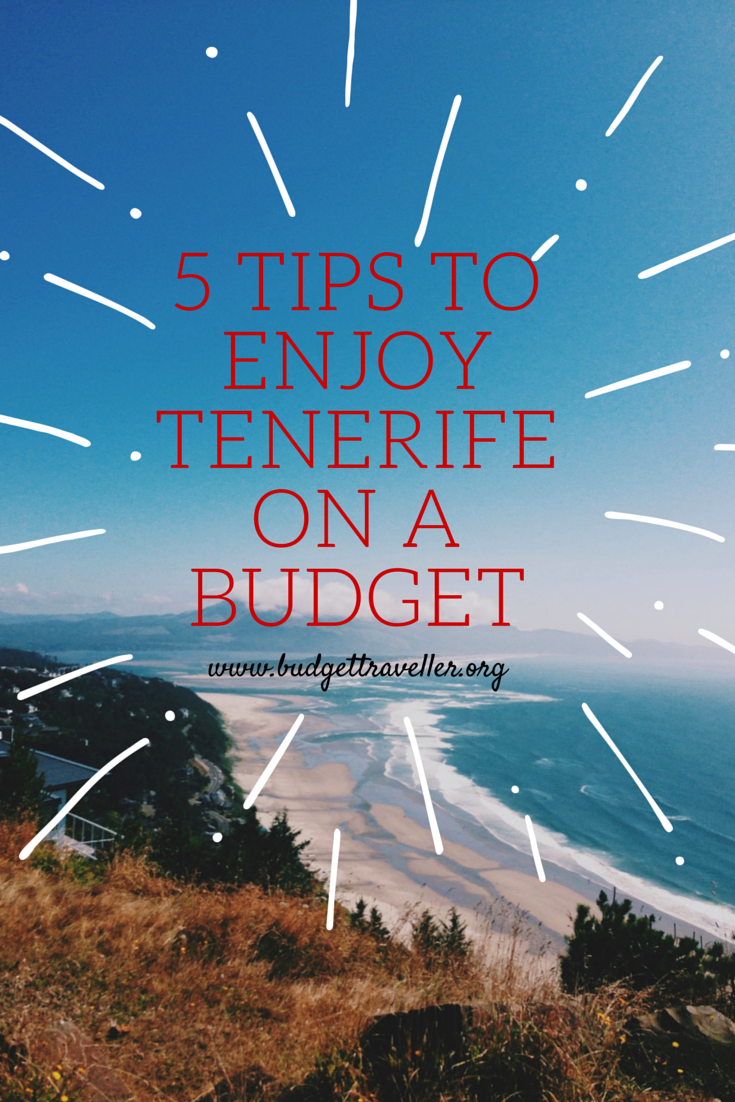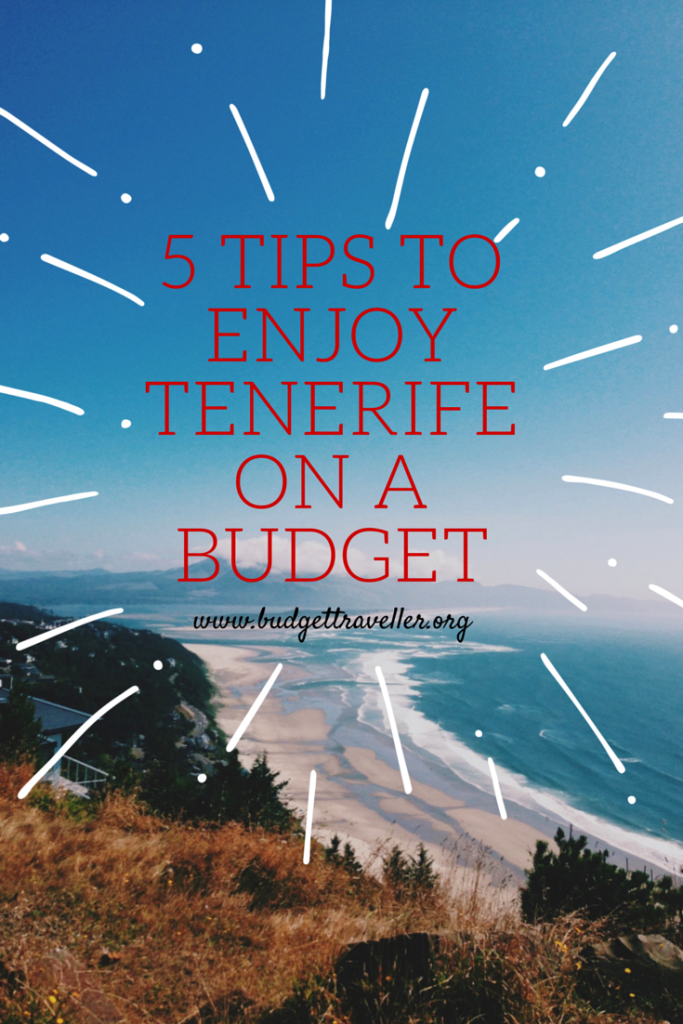 Proud to welcome to the blog again, Ana Sofia, my other half and blogger at FromMadeiratoMars.com, to share some tips from our trip to Tenerife. 
Tenerife was our family holiday destination, last year.
We were looking for a sunny place with good food, entertainment, beaches to chill, mountains to walk, villages to explore plus an affordable destination.
Tenerife ticked all the boxes.
What to do?
Here are a few simple tips on how to enjoy Tenerife on a budget
1. Santa Cruz and the Science and Cosmos Museum
This museum explores interactivity and experimentation, playing with perception of reality, using real tools and multimedia. Prepare yourselves to be surprised. This is a great day out for the small and big kids.
Cost: Free entry from 4 p.m till 8pm on Fridays and Saturdays. Otherwise, cost of entry is €5. Children less than 8 years can visit for free.
2. Parque Natural del Teide
This is one of the many amazing landscapes you can enjoy in Tenerife and it's free!
You can see the lava rivers and the real impact of the Teide volcano on the landscape.
At 3718 metres Mount Teide is Spain's highest mountain.
The park has an area of 18,990 hectares and was named a World Heritage Site by UNESCO. The environmental and geological conditions are very similar between this Park and the planet Mars. This aspect has made the park a reference point for extraterrestrial geological studies.
Cost Free to enter.
Opening times From 9 a.m. to 4 p.m.
3. La Laguna and the Museo de Historia y Antropología
San Cristóbal de la Laguna, also known as "La Laguna" is a world Heritage site and also the home to the oldest university in the Canaries.
This is the second city of the island and the third biggest city of the archipelago.
It was once the capital of the Canary Islands until Santa Cruz replaced it.
The two cities are linked by tram.
Most of the streets have historical significance and have been closed off from traffic. Because of the large number of churches and convents in this city it is often called "The Florence of the Canary Islands". Make sure you visit the Cathedral of La Laguna where the conqueror of the island and founder of the city, Alonso Fernandez de Lugo is buried.
Also make time for the famous "haunted mansion" of the islands, the house where Catherine Lercaro lived in the 16th century and now functions as the Museo de Historia y Antropología. The museum gives you an insight into the origins of the island and you discover exhibits like the fascinating Guanche mummies and numerous displays showcasing the geological and natural history of the island. Displays are labelled in Spanish here but that wasn't an issue.
Cost FREE, only Friday and Saturday from 16:00 to 20:00.
If it's a holiday, the time for entry is from 13:00 to 17:00 h.
4. Acantilados de Los Gigantes
One of the island's most famous attractions are these giant basalt rock formations which rise from the sea to a height of about 500 metres , hence the town has been named Los Gigantes.
This town has a black sand beach and a marina with many restaurants.
For the best view of its stunning features, stop at the Mirador Archipenque on the approach road to the town.
Cost FREE
5. TEA, Tenerife Espacio de las Artes ( Tenerife Arts Space )
This building is a work of Swiss architects Jacques Herzog and Pierre de Meuron and Virgilio Gutiérrez canary.
It is a cultural space offering permanent and rotating exhibitions, a library and a centre for photography. The centre has various common areas: hall, shop, fabulous cafeteria and a semi-covered plaza.
Cost € 7 general admission,€ 5 for more than 65 years, € 5 for groups (+10 persons).
Admission is free for children under 12 years, students under 26 and teachers in arts education.
Exhibit Hall Hours: Tuesday to Sunday from 10-20 hours. Closed Mondays (except holidays)
Tea Cinema € 4
Central Library: Free Open 24 hours every day
Where and what to eat in Tenerife
Being in Spain, expect a lot of places for tapas and a lively atmosphere.
Restaurante: Bodegon Viana
Viana, 35 San Cristóbal de la Laguna
This is a typical food restaurant in La Laguna serving local meat and fish dishes. You can try their Pescado frito (Fried fish) , sample their excellent fried squid or sole fillets accompanied by a mountain of papas arrugadas con mojo (wrinkled potatoes with mojo sauce)  Food is excellent value for money ( 2 course lunch for €9.50 ) and attracts many students from the University nearby.
Pizzeria Baco
Av Republica de Venezuela numero 9, Garachico
Located in Garachico, this is one of the best Italian pizzerias on the island. This place is only open on weekends, friendly staff and all the food is freshly made on the premises. They serve thin slices of oven baked pizza and delicious home made tiramisu.
Cost €8-15
Is it worth renting a car?
If you want to see the island at your own pace, explore and not stress over timetables, rent a car.
We rented ours with Hertz.
We paid €175 for a Volkswagen Polo (5 doors) for one week. Pick up and delivery at the airport.
For more information about things to do in Tenerife, checkout the official Tenerife Tourism website called Web Tenerife, and also checkout this excellent cheap eats guide to Tenerife, compiled by local travel writer Jack Montgomery.