To add to my earlier post on the BudgetTraveller of the best cheapest hostels and hotels in Oslo and how to enjoy Oslo on a budget, I am excited to have Norwegian food blogger, Elin Reitehaug from the Taste of Slow blog onboard today to share her best restaurants in Oslo that are budget friendly. God appetitt!
Note– Below we've created a Google Map of all the cheap eats is Oslo listed below.
1.

United Bakeries
This is a chain of bakeries which you can find all over Oslo.
Note that they are in general not cheap, but they have one good deal: a bread roll with homemade strawberry jam and butter for just 27 NOK (less than €4). You can find them in several locations across Oslo.
Food Bakery
Address: Several locations- City center – Karl Johans gt. 37-43. Majorstuen – Valkyriegata 9-11. Adamstuen – Brageveien 1. Bislett – Ereses gate 52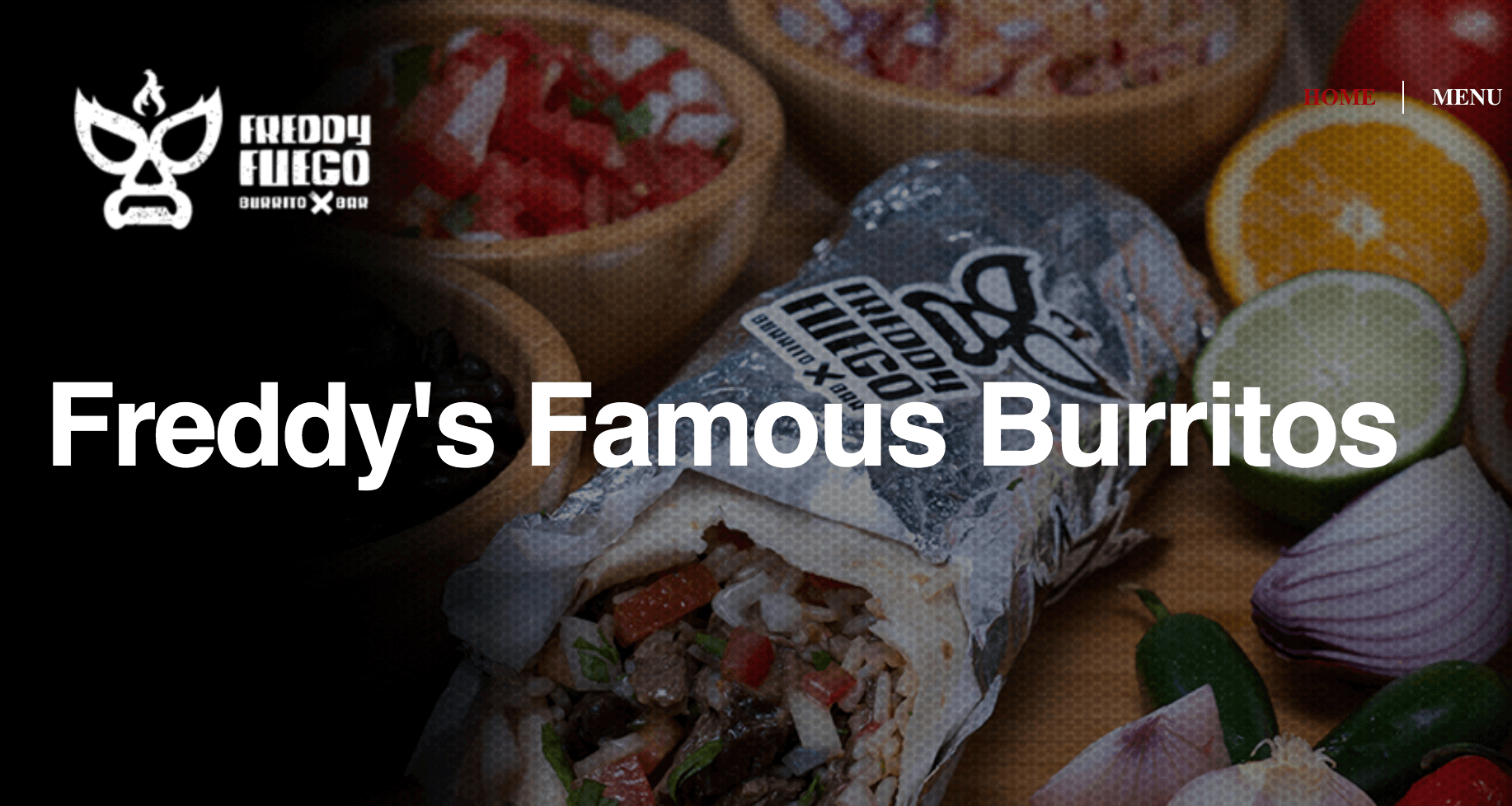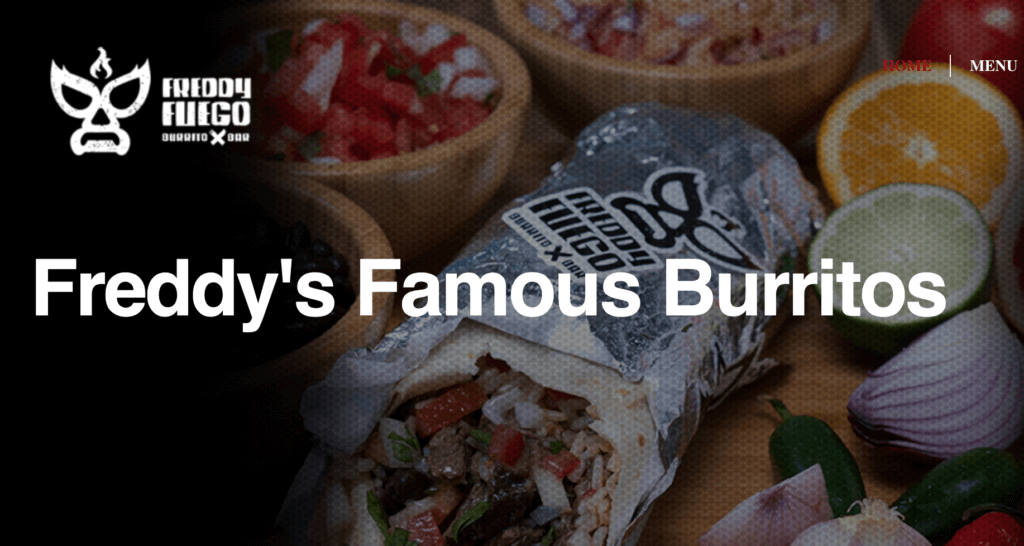 2. Freddy Fuego Burrito Bar
If you're looking for freshly made burritos, with your own choice of fillings at a good price & friendly staff, Freddy Fuego is the place to go to and definitely one of the best places to eat in Oslo on a budget. Secret to Freddy Fuego's burritos is their home made salsa which they freshly prepare on-site every day, they marinate their meat in a secret sauce ( involves whole dried chillies) which are then cooked on low heat for hours to make the meat extra tender and flavourful
You will Freddy's right at the corner of Torggata and Hausmanns gate, between the city centre and Grünerløkka
Price example: The veggie 'El Veggie Verde' starts at 145 KR/€15 or El Puerco Picante is 150 KR/€14.50
3.

East Kitchen
This tiny, little restaurants with less than 10 seats has some of the best Asian restaurants in Oslo. It is situated in the middle of Grünerløkka, an area full of restaurants, cafés and clubs.
Food Asian and sushi
Address Markveien 50 A
Price example Chinese spring rolls ( 2 pieces ) from 75 NOK ( €7.20 ) to Pad Thai for 168 NOK ( €16)
4.

Punjab Tandoori
This is a fast food Indian place with good and cheap food. They have a selection of sauces and stews and the nan bread is always fresh and tasty. Main courses like Chicken Curry ( With Rice, Naan bread or salad) start from 95 NOK (€9 )
Food: Indian
Address: Grønland 24
5.

Krishna Cuisine
Krishna Cuisine is not a place you will stumble upon since it's quite hidden away in a small shopping center close to Majorstua. They serve great vegetarian food and all meals can be made vegan. There is usually one soup and one dish of the day – and if you buy dinner of the day you get a free refill!
Food Vegetarian/vegan
Address Sørkedalsveien 10 (close to Colosseum cinema)
Price examples Soup with rice or papadam: 65 NOK , Lunch menu 135 NOK/ €13 (with free refill – Stew with rice, savoury and chutney served with a small side salad and soup)
6. Gazakjøkken
If you have a craving for falafel or a good shawarma in Oslo, Gazakjøkken is the place to go in Oslo. Quality and taste is fantastic and the staff are amazing. Top tip: Order the supermix wrap and a falafel platter with fries.
Address: Møllergata 10, Oslo, Norway
Price example: Falafel wrap starts from 119 NOK/ €11.50 while a Chicken Shawarma will set you back 119 NOK/€11.50 too
7.

Falafel and kebab
In Grønland and in the eastern part of Torggata you will find a wide selection of fast food stores who serve kebab and falafel in pita or roll. The portions are usually large , and the prices starts from 40 NOK (€5).
8.

Oslo Mekaniske
Bring your own food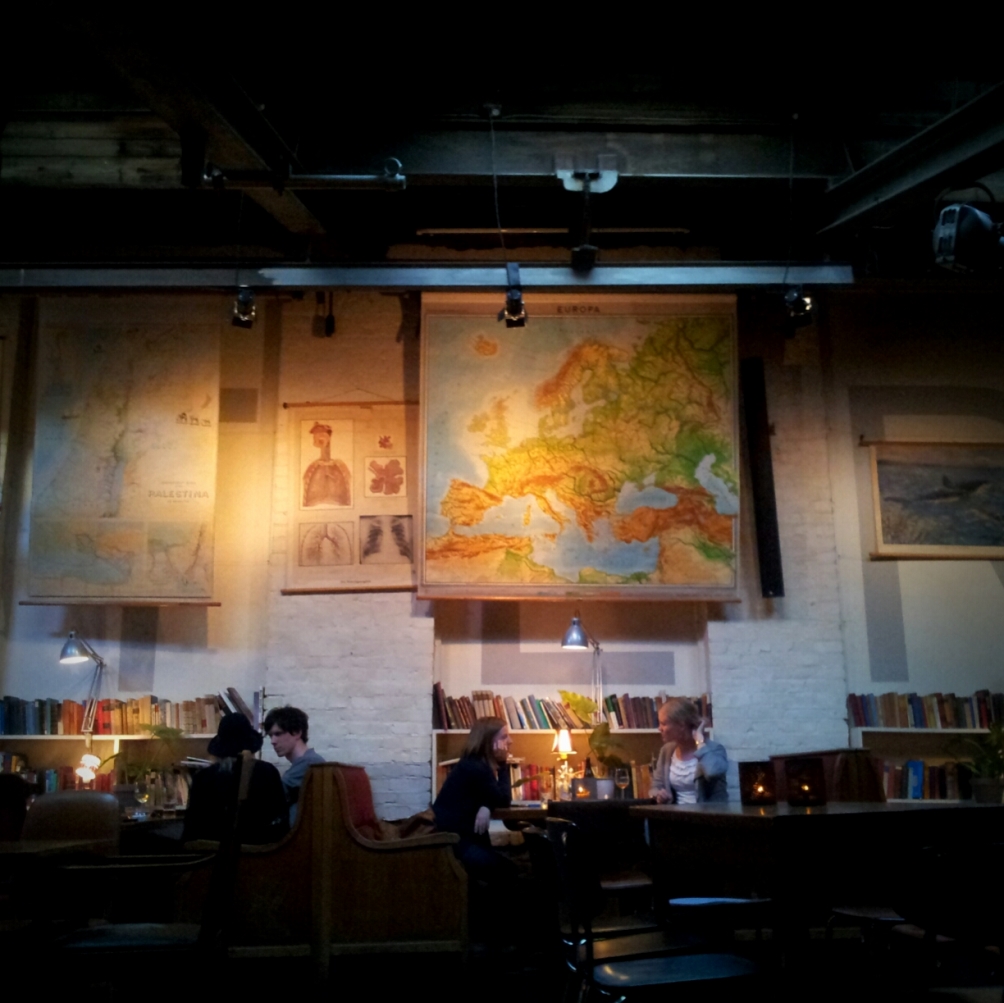 This is one of the most charming cafés and pubs in Oslo – I love every little thing about Oslo Mekaniske! It is very busy at weekends, especially Fridays after work hours. This is the only place I know of in Oslo where you can bring your own food. All they ask is you is to buy a drink from the bar and clean up after yourself. It is not the cheapest or most expensive beer in Oslo. It is only a 10 minute walk from the central station, just opposite Oscar´s Pizza.
Address: Tøyenbekken 34
9.

Picnic in a park?

If your budget is really tight – why not have a picnic in the park? Then you can bring your own drinks (which is much cheaper than in restaurants).
Note that drinking alcohol in public is not allowed in Norway – but nobody will bother as long as you are discrete and don't make any trouble. You can buy food from the grocery store and make yourself a picnic – or even cook your own meal on "engangsgrill" (the disposable grills they sell everywhere during spring and summer)
10.

Vegetable shop in Smalgangen
In this busy vegetable shop you will find just about anything you need and what is called "immigrant shops" in Norway. They are easy to spot because you see stacks of vegetables and fruits outside and is usually cheaper than going to the supermarket. One of my favorites is the one in Smalgangen where you can buy veggies, olives, fruit, bread, cheeses and børek (20 NOK).
Address Smalgangen
11

. Rice Bowl
Rice Bowl is a very popular restaurant in Oslo because of the good value meals – they serve tasty Thai food in huge portions. It is often busy, so you may have to wait to get seated.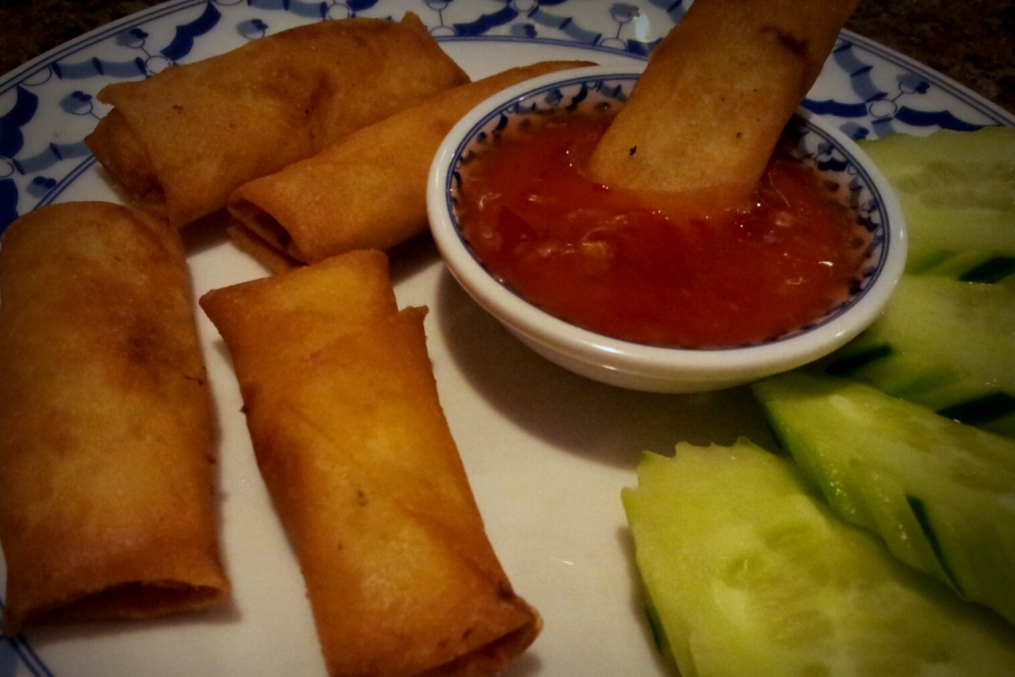 The service is good and quick though, so after you have ordered it won´t take long before your food is ready. I love their red curry with tofu! All the dishes on the menu can be made vegetarian.
Address Youngs Gate 4
Price example
Phad kra pao kai 195 NOK/€18
Kwutiew Nua (Noodle Soup): 195 NOK/€18
12.

Noodles
Address: Henrik Ibsens gate 90
13.

Café Q (Mono)
Mono has the coolest music scene in town. In the American style diner in the back they serve the most delicious veggie burgers. Make sure to pass by Saturdays at 18.00pm for the free concert!
Price example Soup of the day: 80 NOK (10 Euro), Burger 120 NOK (15 Euro).
Address Pløensgate 4
14.

Illegal Burger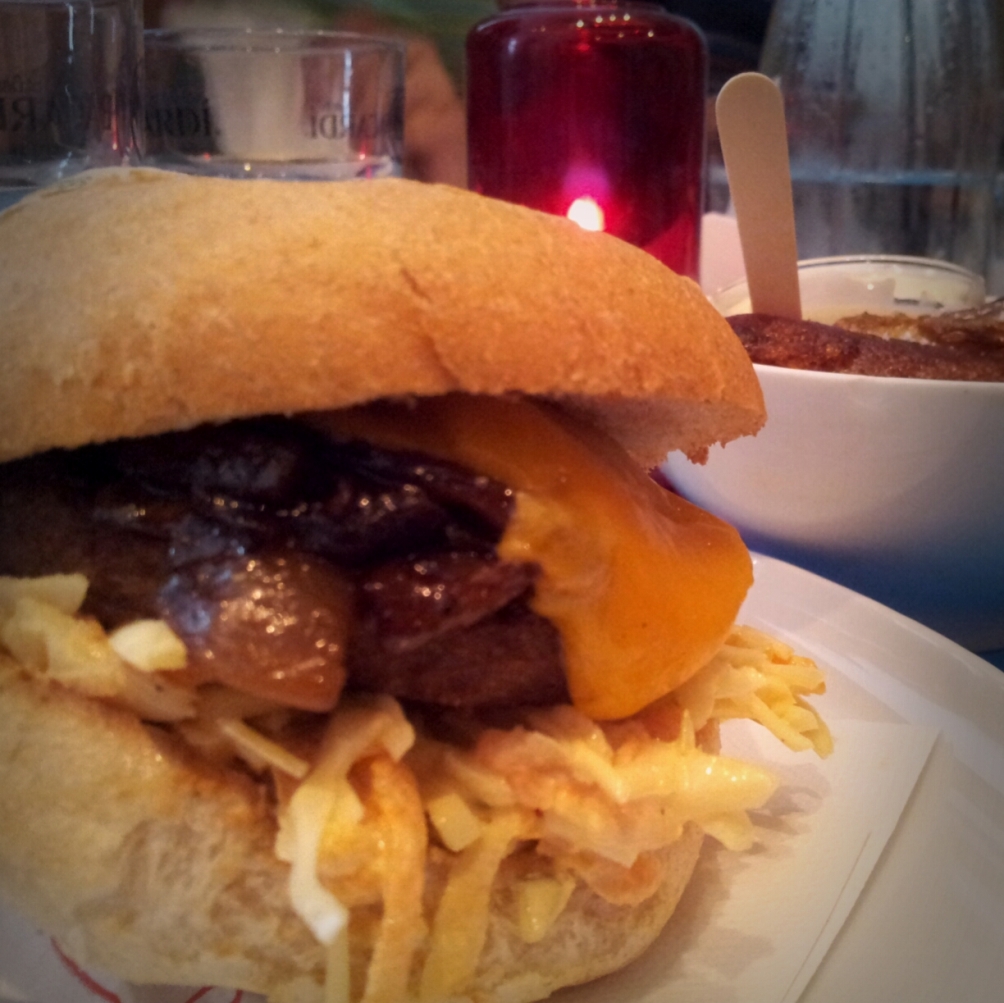 This is the hottest burger spot in Oslo, serving charcoal grilled homemade gourmet burgers – and there are always people hanging around waiting for their tasty burger. The service is fast though – so you wo't wait too long. All burger varieties may be served with beef burger, fish burger or vegetarian – single or double. Prices starts from 90 NOK (€12).
Address Møllergata 23 (just above Youngstorget)
15.

Curry & Ketchup
Great Indian food and not a boring moment during your meal – this place is filled with curiosities of all kinds.
The waiters are barely ever smiling, but they are efficient. Curry & Ketchup is all about the delicious food for a nice price. Mains from 100 NOK (9 Euro)
Note: cash only!
Address: Kirkeveien 51
About the author
Elin Reitehaug (aka Taste of Slow) is a former scientist, now taking a gap year to study journalism, travel, blog and soak up sweet moments. She is from Norway, for the moment based in Ghana. She loves people, veggie food, travel, reggae, lazy days, culture shocks and dancing.
Visit her Blog about travel and vegetarian food, and connect at Facebook and Twitter.