Right in the heart of South America, La Paz is a city like no other.
In defiance of its name (meaning 'peace'), it beats with a rhythm of barely ordered chaos, where insanity and perfection collide at every corner. It can be an overwhelming place at first, but if you make the effort to get to know this city, rather than just passing through as so many travellers do, it will reward you richly. Here's how to make the most of La Paz.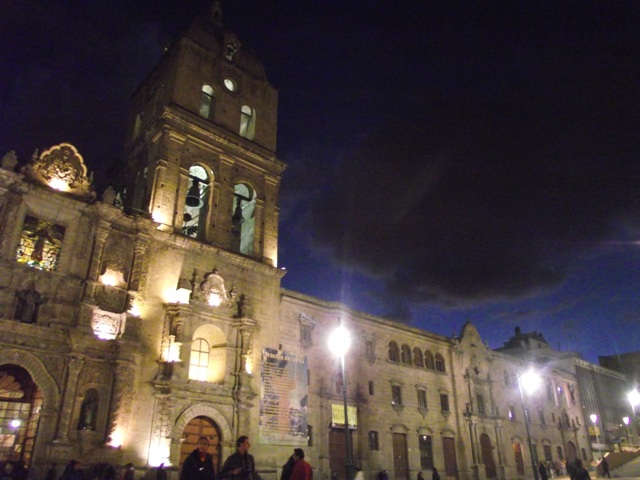 Live the local life
While the first stop for any visitor is likely to be the central zone between Santa Cruz and Illampu, where tourist shops and markets abound, take the time to see more than just the alpaca socks and hats you can get anywhere in South America. For a true local experience, jump into one of the public minivans heading towards the cemetary and get out at the markets where you can buy anything your average Bolivian could ever need. From soup pans big enough to drown in to the bling jewellery necessary to enhance your Andean dress, this is where the locals come to shop while the tourists are buzzing around the knitwear stalls and it makes for a much more eye-opening experience.
You will quickly find that La Paz is rather lacking on the supermarket front, so if you need to stock up on supplies, head to the bottom of Illampu, past the tourist area, to the fruit and veg market (by market, I mean women sitting on the ground with their produce laid out on the road in front of them) and to the mercado central for stalls selling just about everything else.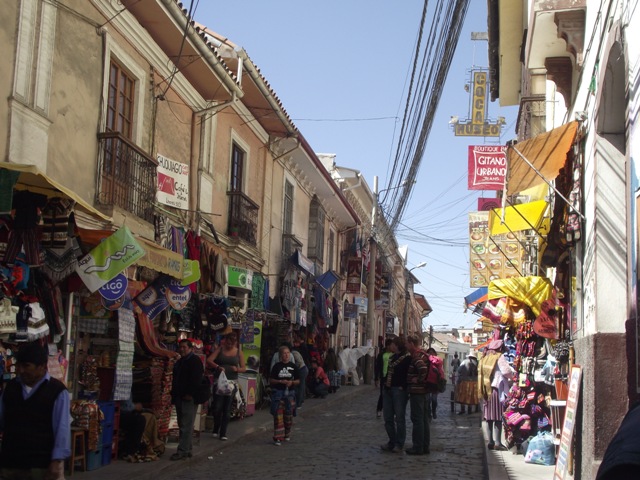 Indulge your spirit and soul in Sopocachi
When you have tired of the hustle and bustle of the markets, make your way down to Sopocachi, La Paz's arty, cultured neighbourhood. Here, life is much more calm and relaxed. You can take refuge in one of the many cafes (you can even get WiFi access in some of them). Alexander Coffee is almost like a charming, Bolivian version of Starbucks, only with table service and hot breakfasts. At around 10 bolivianos for a cappuccino, it's high-end by Bolivian standards, but it's still cheap compared to Western prices.
Once you've had your coffee and internet fix, wander up the main 6 de Agosto road towards the university. Here, you will find an independent, arty cinema (as well as a multiplex) and possibly one of the best modern art museums in South America, if not the world. Housed in a pretty, blue, colonial building, it showcases works of contemporary Bolivian artists, which, rather than having that usual modern art aspect of offering some odd conceptual statement, actually display true artistic talent strongly rooted in the Bolivian psyche and culture. Entry is just 15b (about £1.20) and is well worth it.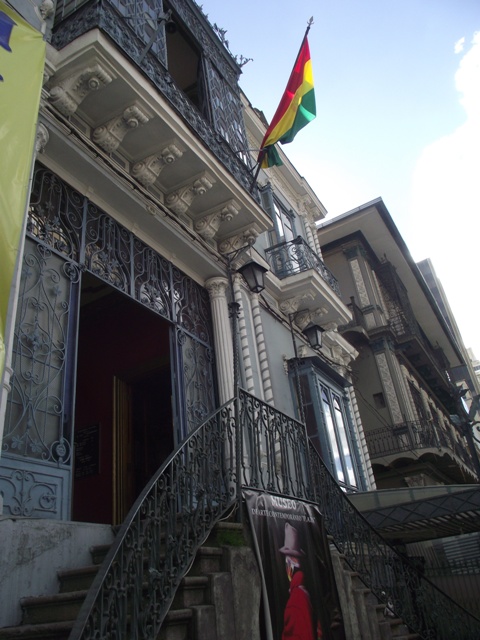 Escape to the Yungas
After a few days in La Paz, the high-energy, high-altitude living might all become a bit much, at which point an escape to the countryside might be in order. It just so happens that three hours away – and a few thousand feet closer to sea level – are the oxygen-rich, verdant cloud-forests of the Yungas. Coroico is a small town in this region surrounded by the most jaw-dropping vistas and it makes the perfect retreat for a couple of days. You can go hiking, visit a nature reserve, take a tour into the jungle or visit the Afro-Bolivian community of Tocaña for a different perspective of Bolivian life. Or you can simply book into one of the many hotels with a pool and a view to die for (between 60 and 100b a night) and kick back and relax. Listening to the sounds of birdcall, breathing in the oxygen – which feels almost like a drug after being at an altitude of 4,000 metres – and gazing at the tropical mountains is an experience like no other.
To get there, you can either take a minibus for 15b (or a more comfortable shared taxi for 25b), or if you're feeling up for an adrenaline rush, you can bike down the World's Most Dangerous Road. Now that the road is closed to traffic, it's not all that dangerous, but it's quite a hair-raising choice nonetheless. If you decide on this option, this is one time not to cut corners with the cost. Expect to pay around $70 (US dollars). Much less than this and you may find that the company makes its savings on the quality of your brakes. Gravity Assisted Biking is the company with consistetly the best ratings.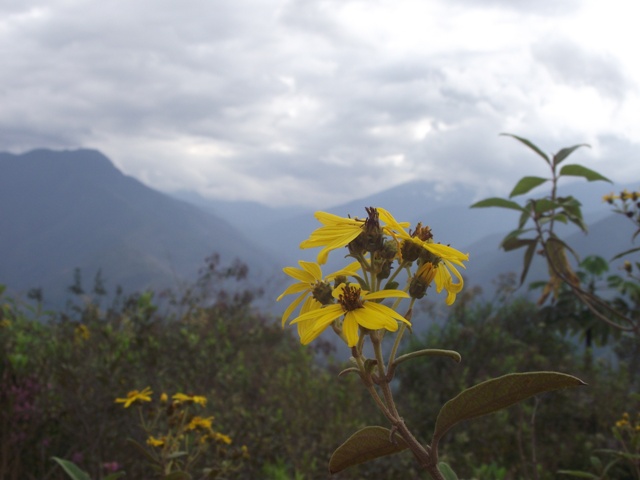 Stay happy and safe
La Paz is not as dangerous as it's often made out to be, but if you want your stay to be a happy one, it's best to take a few precautions. Only take liscenced radio taxis (if you're unsure, ask your hotel/hostel to call one or ask a member of the Policia Turistica to help you). Make a hotel reservation in advance if possible and don't believe the taxi driver if he tells you it's full or there's a problem: some of them work on commission for particular hostels or hotels.
To have the best experience, choose where you stay wisely. If you want to meet other travellers, then one of the bigger 'party' hostels is a good bet, but if you want a quiet place to relax, then look for a guesthouse or small hotel away from the very central zone. Sopocachi and San Pedro are good alternative areas. You can get good, budget accommodation for around 50-60b per night.
If you're unacclimatised to the altitude, take it easy for the first couple of days and bear in mind that La Paz is punishing in terms of its hills. Altitude sickness is random and can affect anyone, no matter how fit or healthy you are. Drink lots of water and coca tea and enjoy the excuse to have frequent cafe stops between tough uphill walks.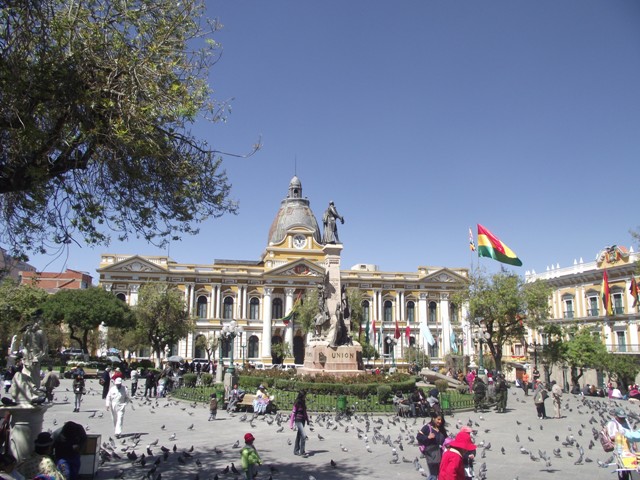 La Paz is a place really worth spending some time in; it's crazy, beautiful and endlessly surprising. If you don't simply dismiss it as a one-day stopover point, you'll find that it has a lot to offer.