I'm back in Costa Brava after a gap of almost 4 years.
It's quite early in the morning. I've woken up in a cold sweat, having experienced a pretty nasty dream.
Recently, I've been having this recurring dream of missing my plane.
The joys of perpetual travel.
I sit up and slowly realise that I am nowhere near an airport terminal. A beautiful, mellow light is peeking into our hotel room.
We didn't miss the plane and in fact arrived safely last night in Barcelona, despite flying with my least favourite airline.
The lady and the boys are a picture of perfection. Sound asleep like kittens.
I tiptoe out of the room and go for an aimless wonder around the hotel.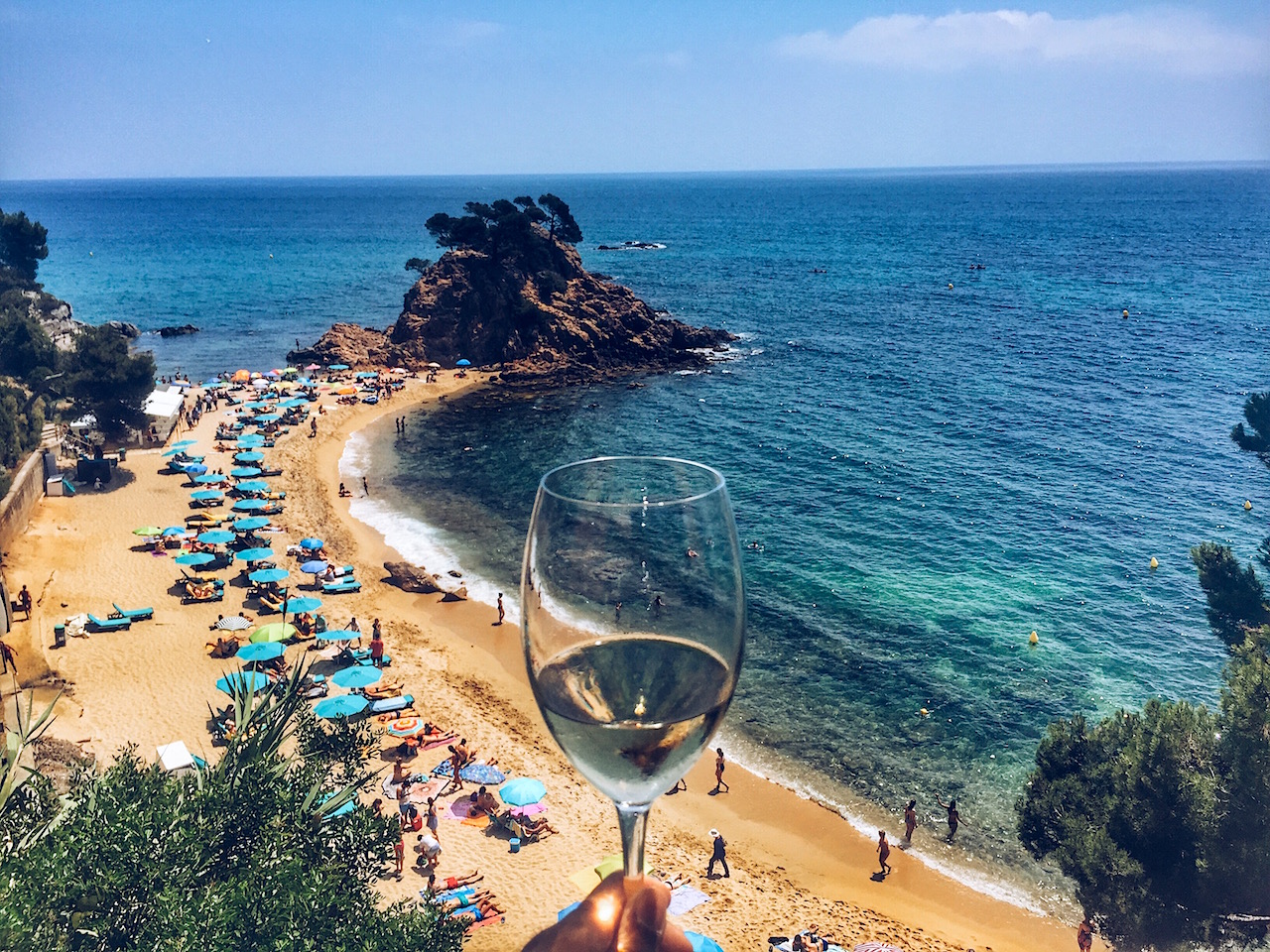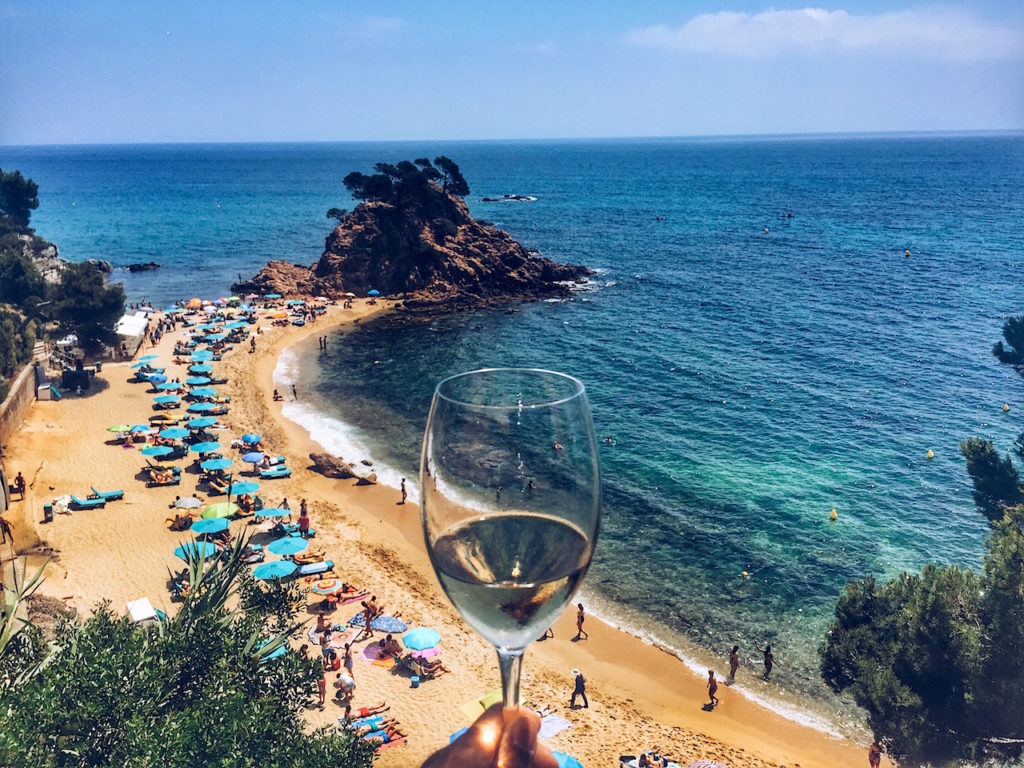 The views from the hotel are spectacular as this picture will testify.
This beautiful secluded beach was ours for the next week.
It's almost too perfect. I can feel a tear of happiness crawling into my eyes.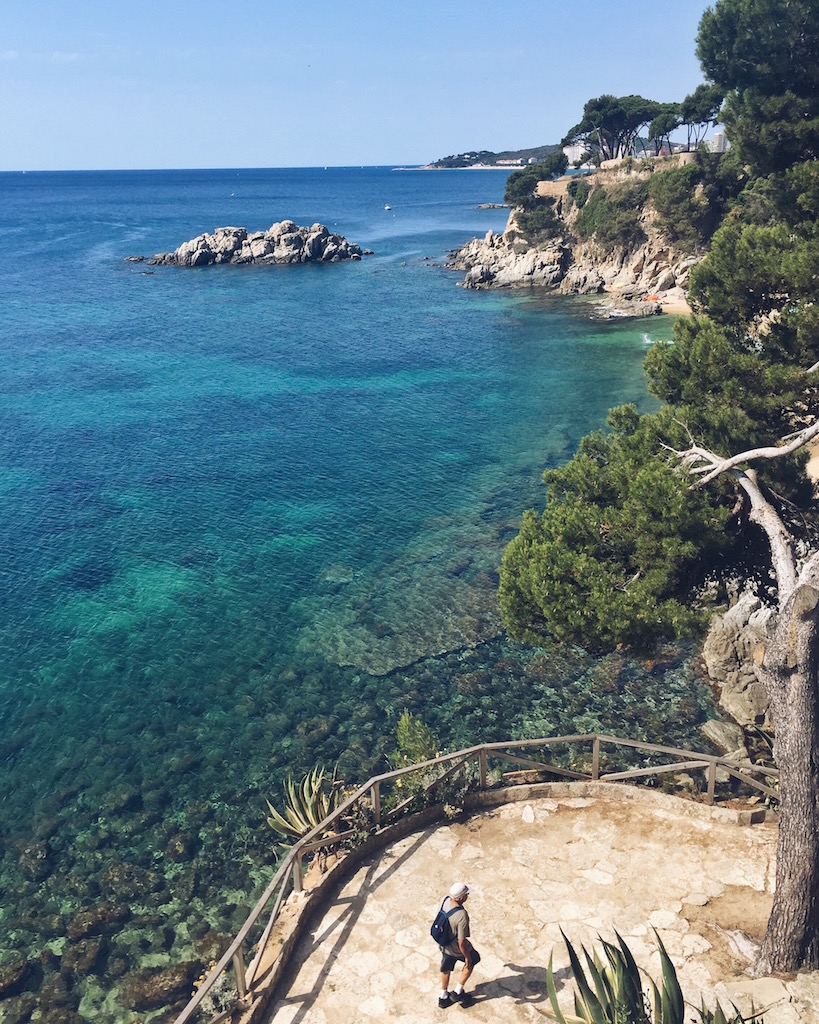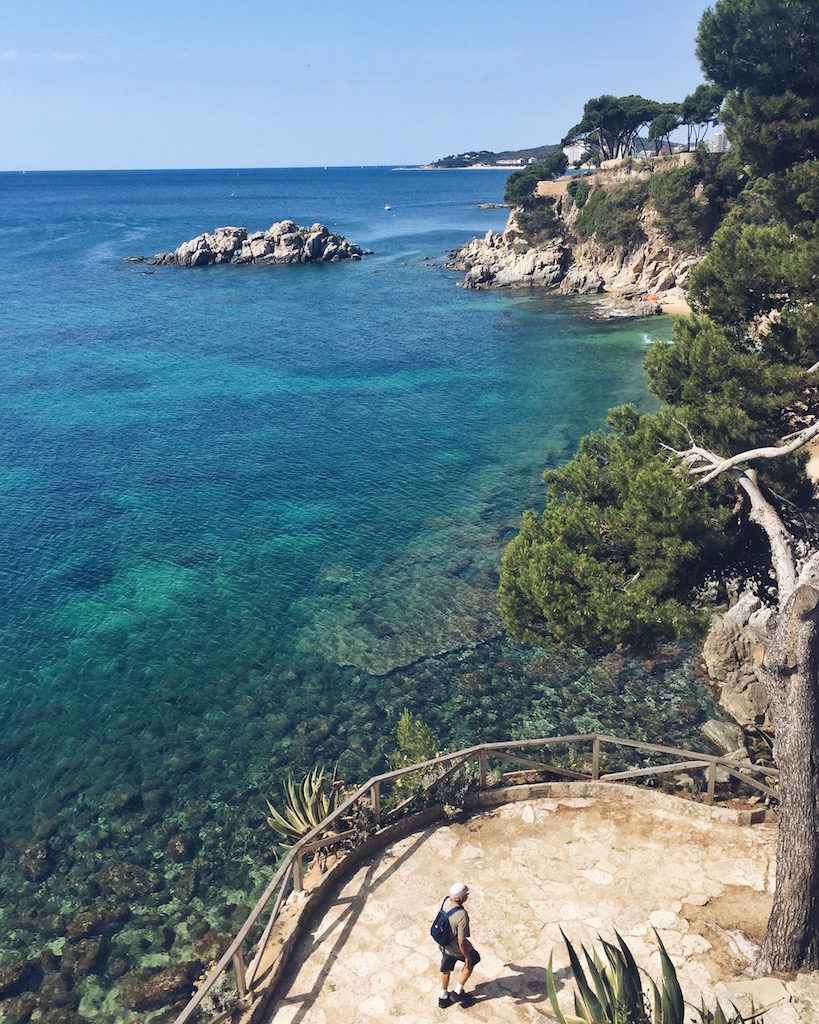 I discover this pathway near our hotel in Platja d'Aro on my aimless wonder from the hotel.
A few steps later, it leads me to another completely hidden empty beach. No parasols on this one. Just soft, golden sand. I go for a dip in the sea and the water is pleasantly warm. Moment my toes get soaked, I am jolted back to a similar early morning jaunt to Portobello beach back in the days when I lived in Edinburgh. The sensation of dipping my toes into the ice cold North Sea never leaves you.
I lie down on the sand. I close my eyes. The sound of the waves lulls me into the most perfect deep sleep. I wake up probably an hour later, feeling very relaxed. No bad dreams of missing planes. I must try this sleeping on beach thing one day. The beach is still empty. A waft of bacon and freshly brewed coffee assails my senses. My stomach growls gleefully.
The thrill of anticipation. Of a cooked breakfast. Plus there's no stress of washing the dishes after.
This is what it feels like.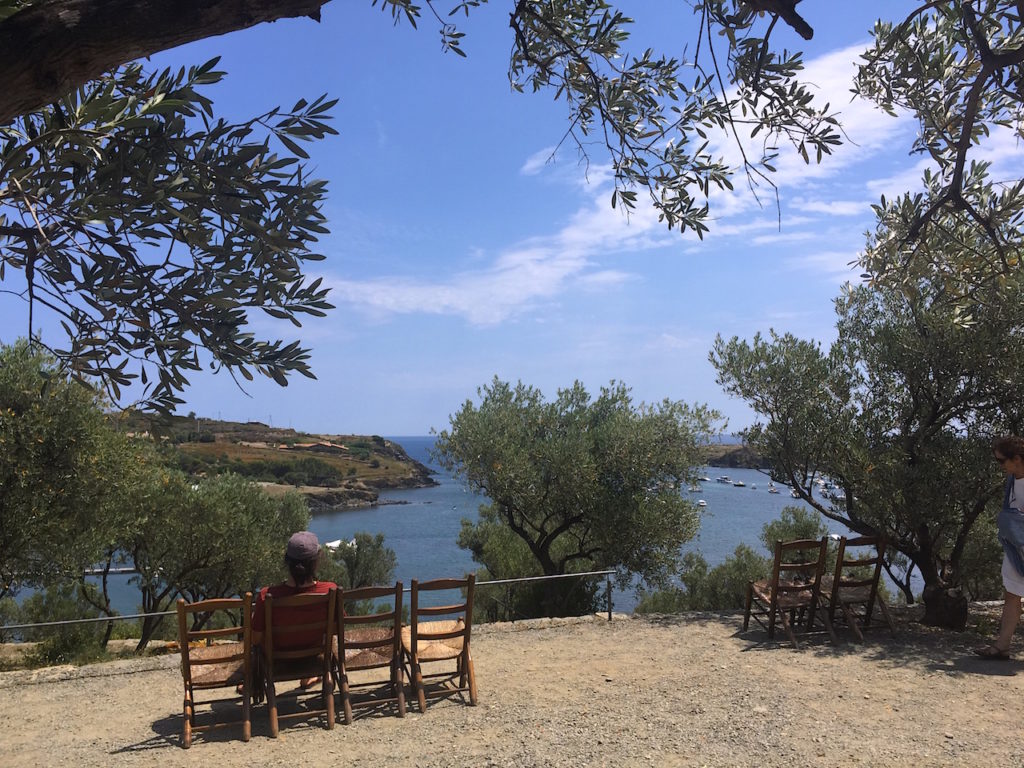 Escape.
It's something I increasingly find hard to do in life. Maybe its the impending sign of a midlife crisis. I've been looking at a lot of Pinterest boards of building the perfect garden shed recently.
Europe is much smaller now thanks to the recent proliferation of low-cost airlines. The high streets in every European city look the same thanks to globalisation. Nothing is unfamiliar anymore. There are no more secrets in travel or life for that matter of fact.
We know it all.Other than the Facebook algorithm and the secret ingredient in Iron Bru.
The pathway I had discovered earlier near the hotel , I later discover is part of a much longer walkway called the Camino do Ronda. A 220km walkway , that stretches from Blanes to the city of Collioure right before the border of France. I've heard of the Camino do Santiago. Not the Camino do Ronda though. I am excited to explore more of the walkway.
I was recommend by the hotel staff to try a small section of the walkway from the idyllic Llafranc to the neighbouring fishing village of Calella de Palafrugell.
The following morning, while the kids play in the golden sands of Llafranc under the watchful eye of their grandparents, I escape with Sofia to the edge of Llafranc bay where the walkway starts.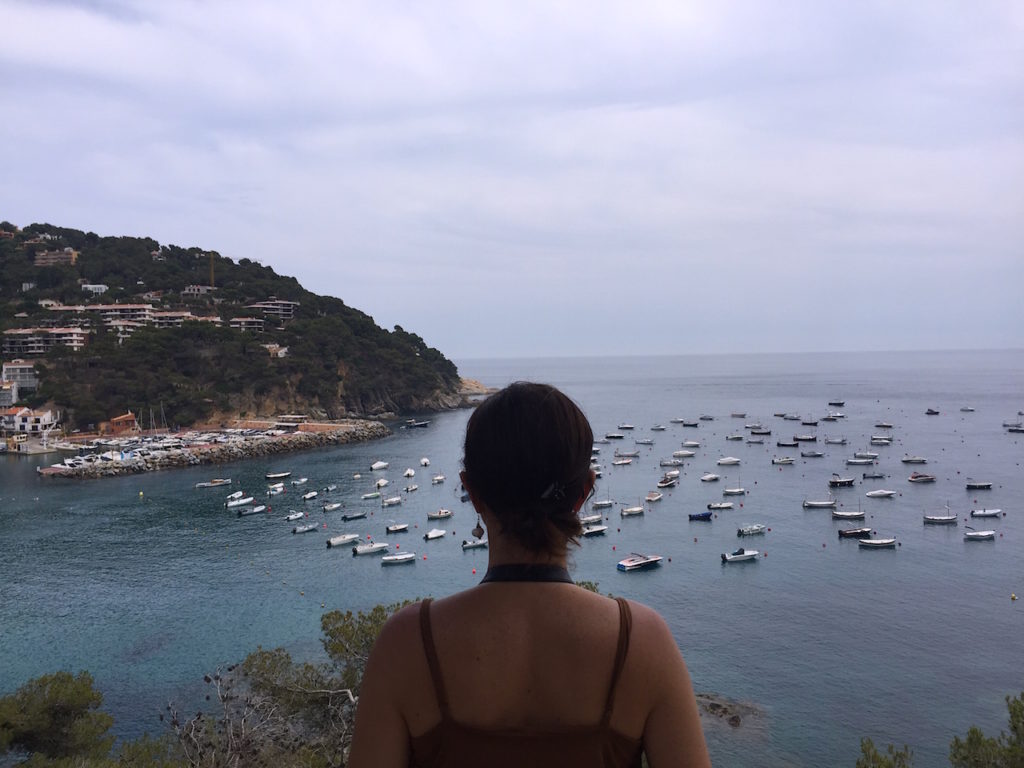 Huffing and puffing our way up a hill, we suddenly discover a beautiful silence.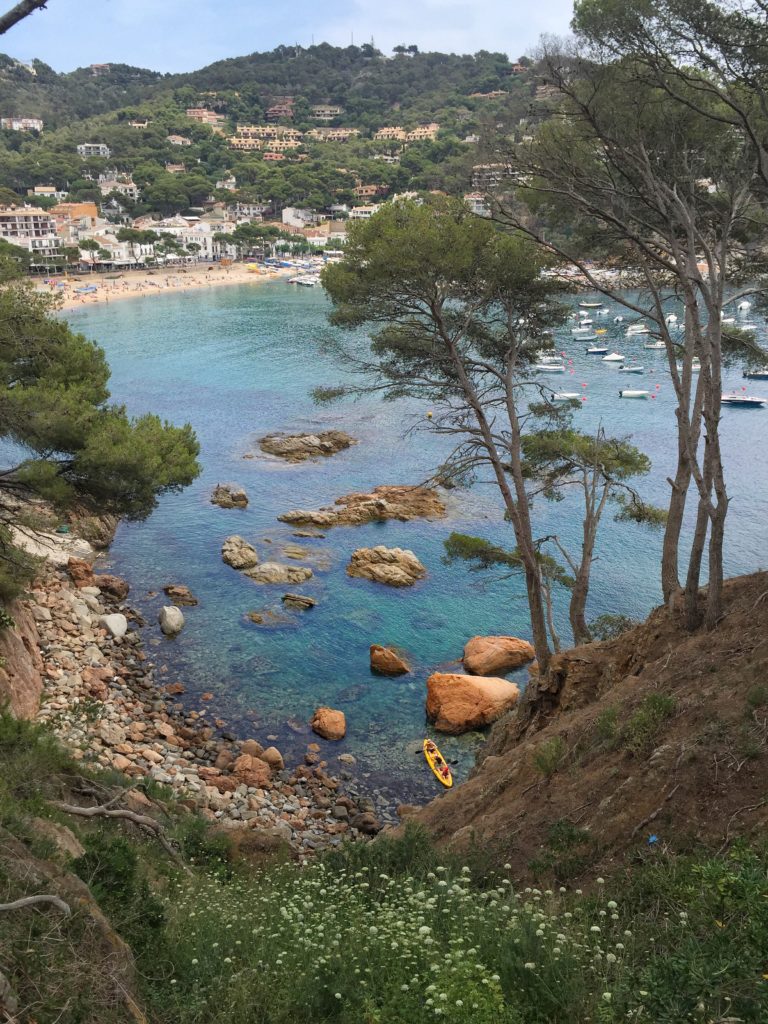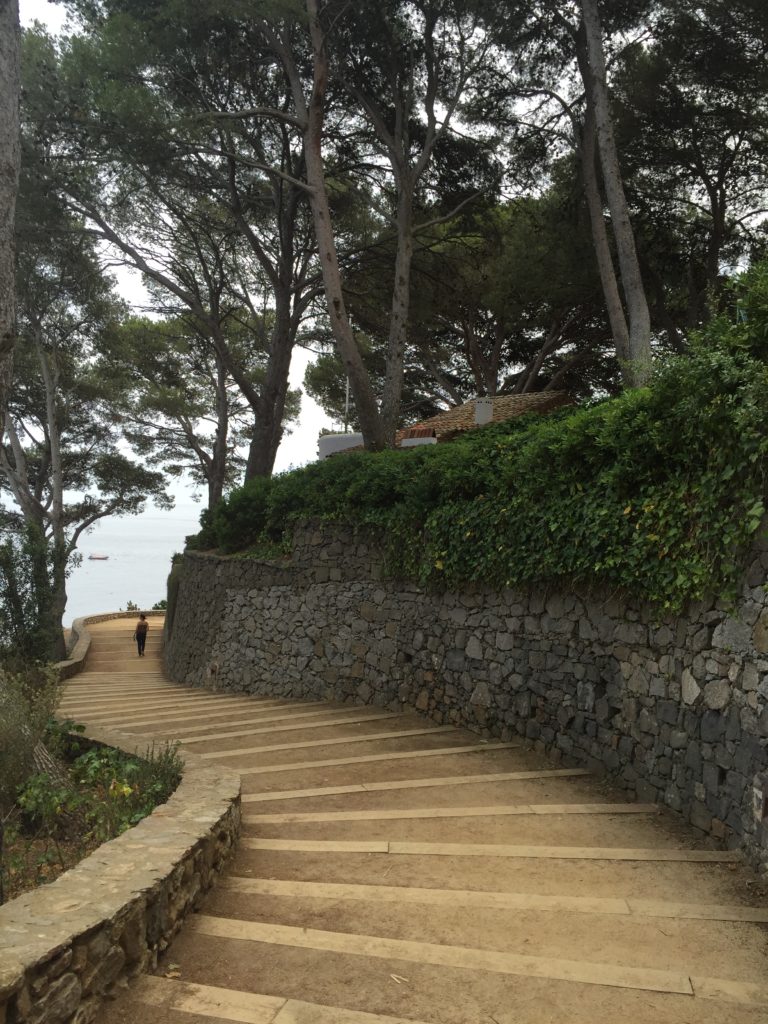 Scent of the Aleppo pine trees and salty sea air is an intoxicating combination.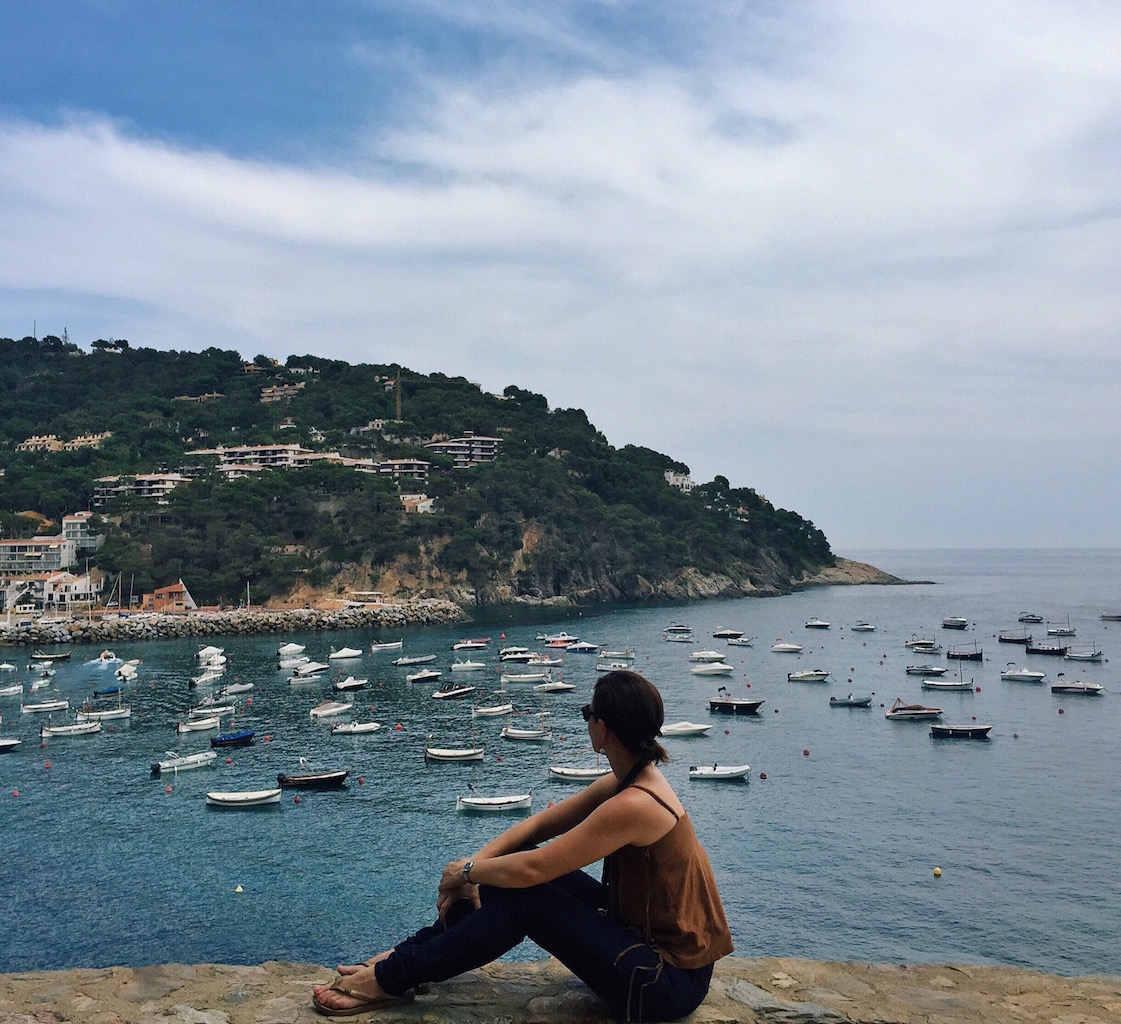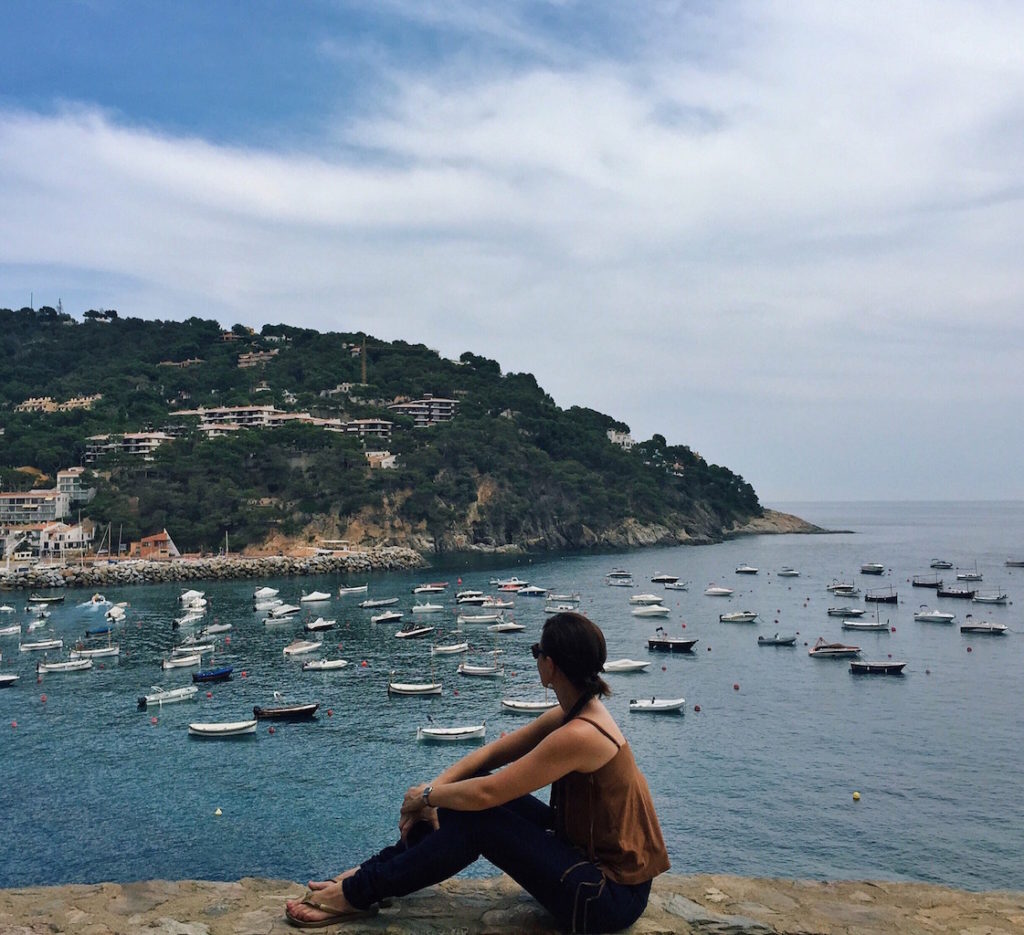 A cool breeze drifts in from the sea
My pace slows down. A few tight knots in my stomach unfurl themselves.
We soon come into sight of another impossibly pretty fishing village.
This is Calella de Palafrugell.
The views of the turquoise blue sea, the fishing boats waiting in the harbour and the ring of white washed cottages is straight out of a Thomas Cook brochure.
Sofia lets out a sigh and then nudges me. Time to retrace our steps back to idyllic Llafranc.
All the sea-air has made us hungry and very thirsty. We find a pleasant restaurant just off the waterfront called La Llagosta. Everyone is guzzling white wine and feasting on plates of shrimps that are as red as their sunburnt skin.
Not the most appetising description. However, no trip to Costa Brava would be complete without a plate of what one might arguably claim to be the world's finest prawns: the famous red prawns of Palamos. The palamós prawns feed on the plankton-rich waters of Costa Brava which give them this unique flavour.
I had my first taste of these famous prawns 4 years ago in a 100 year old fisherman's hut. We had sailed by boat from Palamos where these prawns are fished to the secluded white sand cove of Cala dels Lliris, situated in the dreamy village of Tamariu. Yup. Yet another,  beautiful secluded fishing village. Beginning to get the picture?
Amidst a feast of the classic Catalan sausage Butifarra  and traditional vegetables of the Empordà region – cauliflower, aubergine and sweet peppers , we were served a plate of grilled Palamos Prawns. After peeling back the hard shell of the prawns I savoured the meaty flesh of the prawns. I don't think I've tasted prawns that have such a level of sweetness. I then discarded the head onto another plate and proceed to pick out more prawns before my host, chef  Tony Izquierdo approaches with a big smile. He picks up one of the discarded heads of the prawn from the plate and sucks the life out it , before neatly depositing it back onto the plate. Prawn brain sucking might be up there with other bizarre food traditions like haggis but I had to try it. I have to tell that I was surprised. It has a slightly sweet taste, kind of like caviar , very rich in flavour.
From that day I am a prawn brain sucking convert. Which gets me weird looks across the world. It's more than ok in Costa Brava. Because here, food means everything. There are no boundaries. The food on your plate is a reflection of the bountiful gifts this land possesses.
The region is blessed with wonderful food markets which are in itself a thing of joy to behold. Earlier in the morning we had spent some time wondering the market town of Palafruguell which is famous for a few things.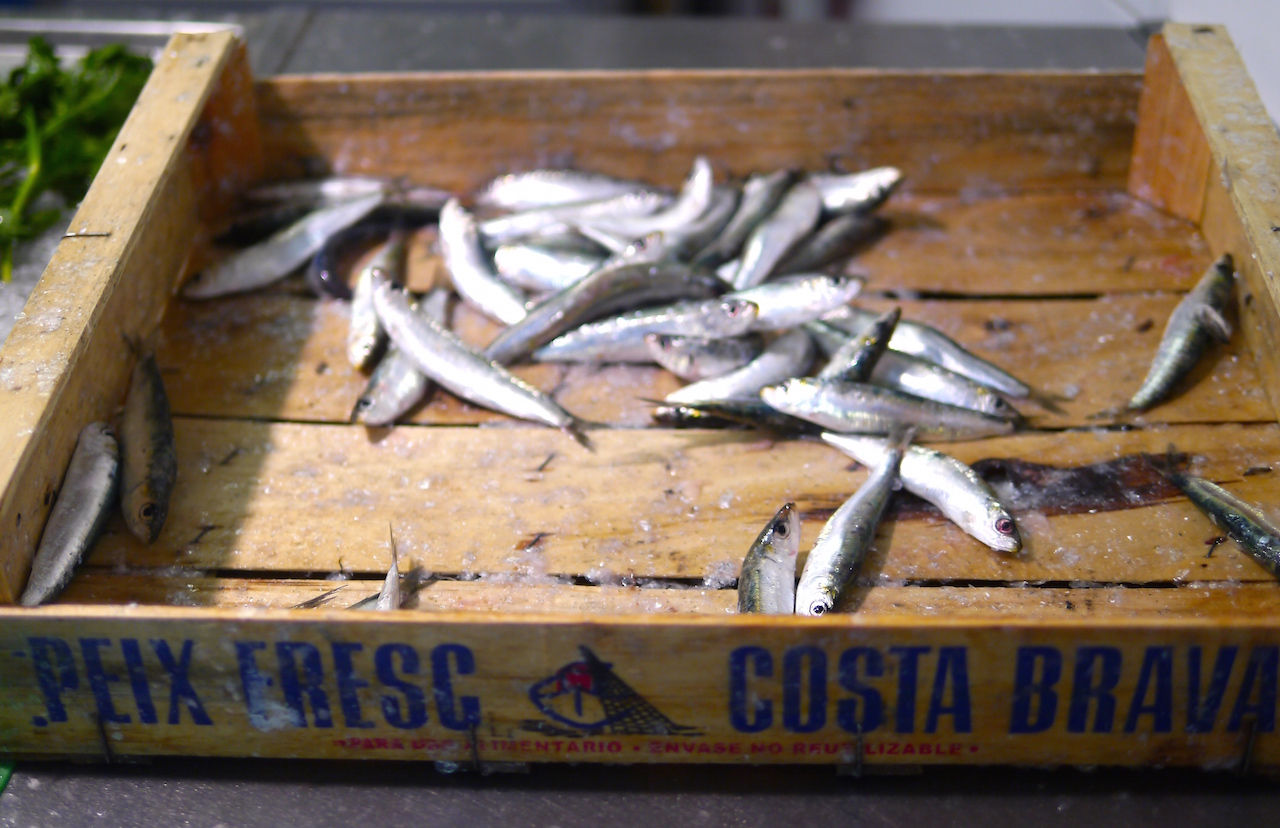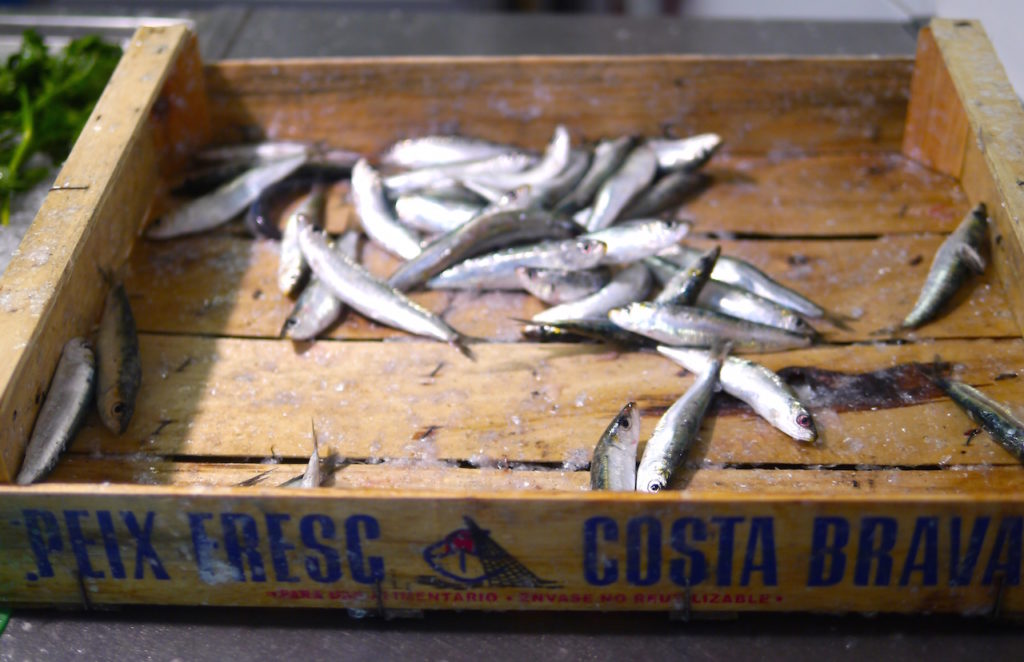 One of which is their enticing fish market. On the ice trays, a wealth of fresh silvery fish glistens, the catch having arrived fresh from the nearby fishing villages of Palamos and Calella Palafruguell. The air is thick with the smell of sea and salt and for me it is the most wonderful smell ever.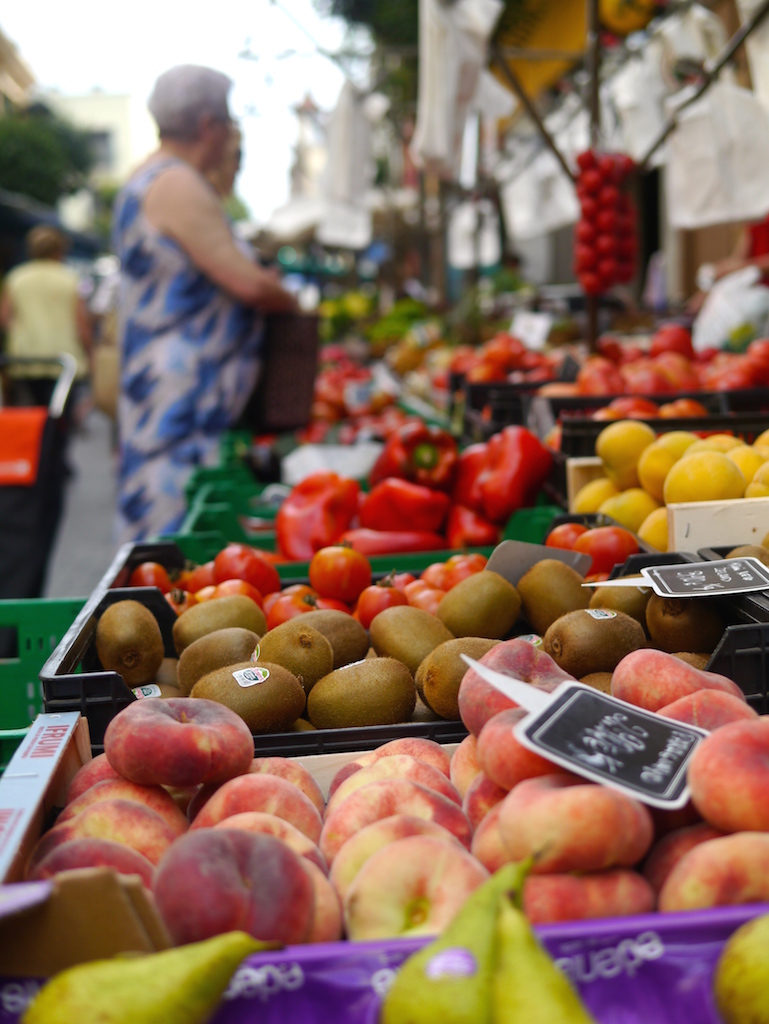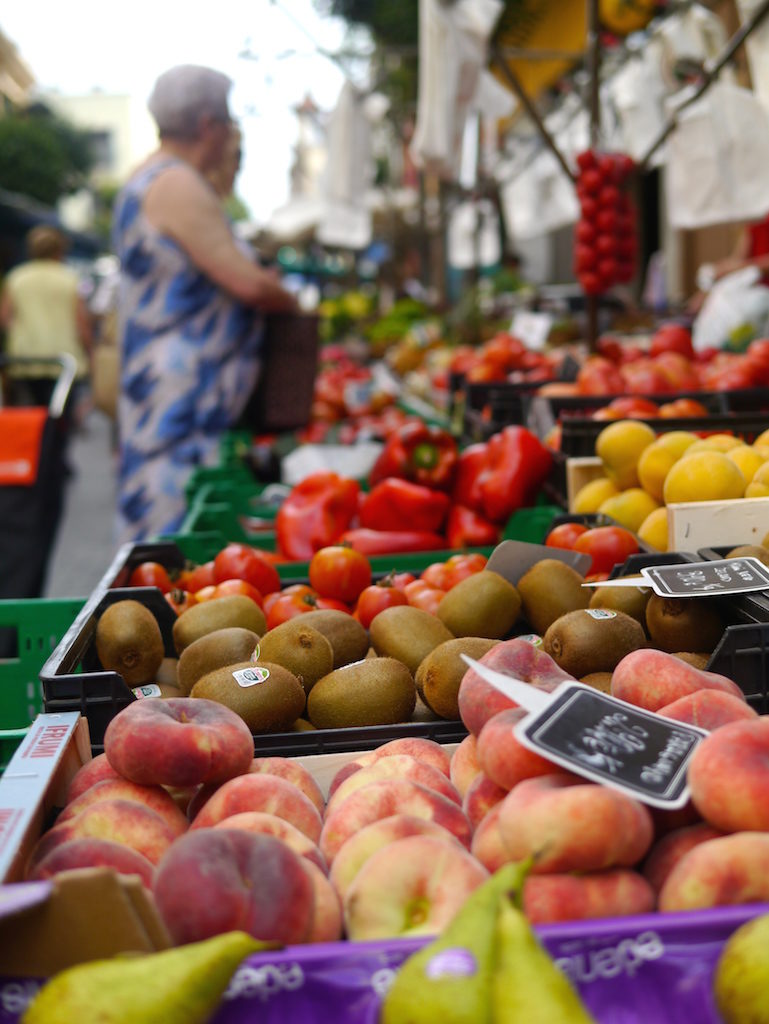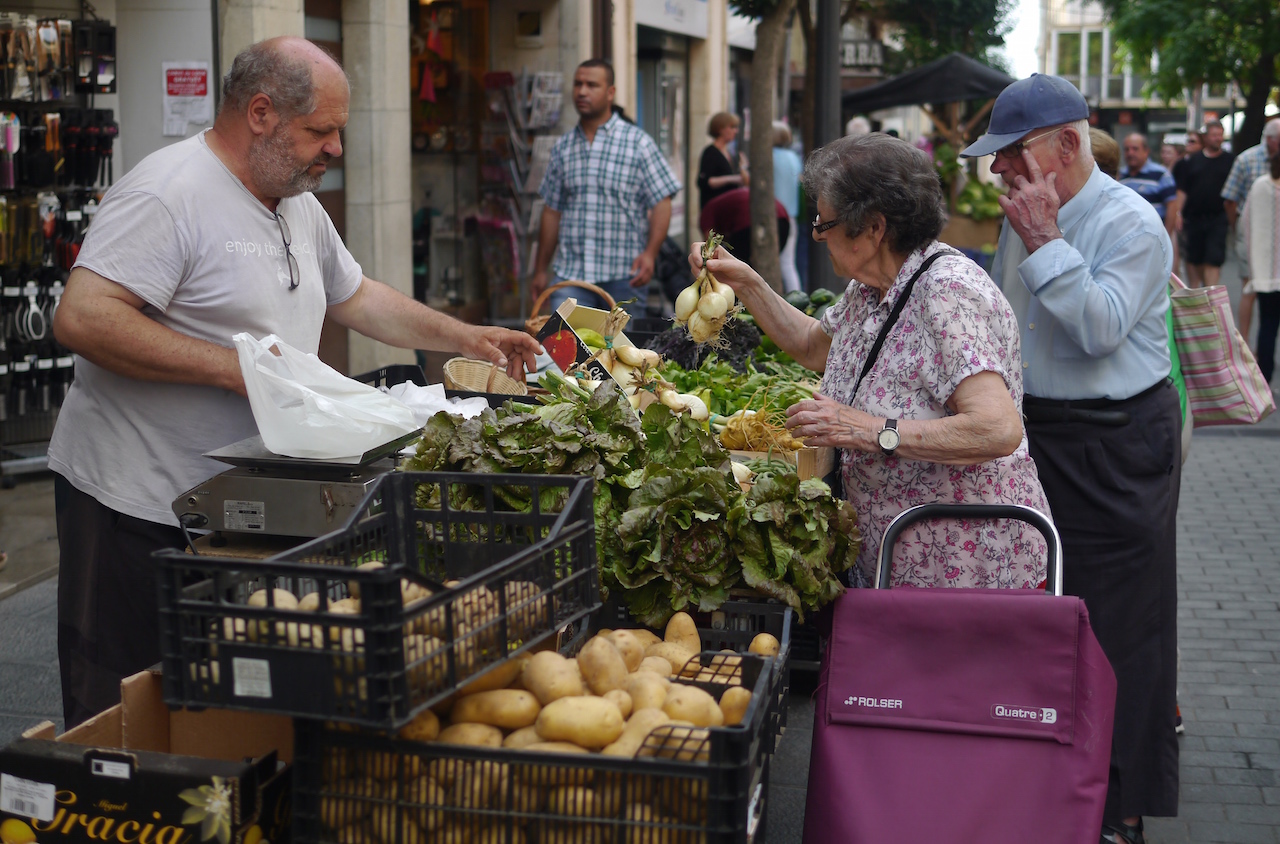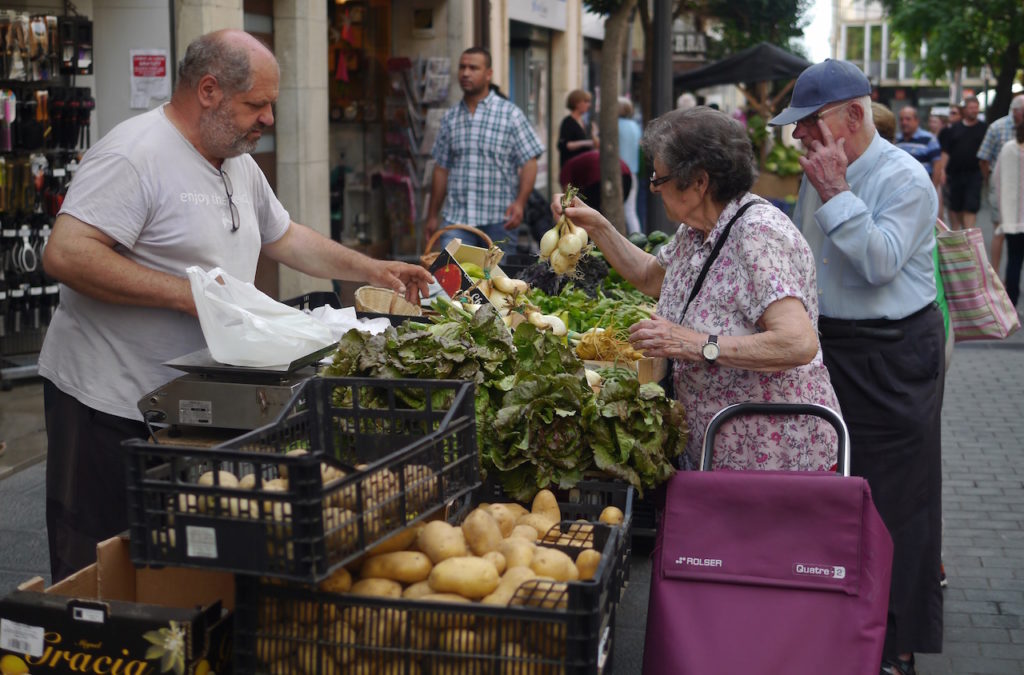 There is also a daily food market that absorbs the senses with a rich palette of colours.
The town itself is charming with age old cafes and patisseries that each tell their own story.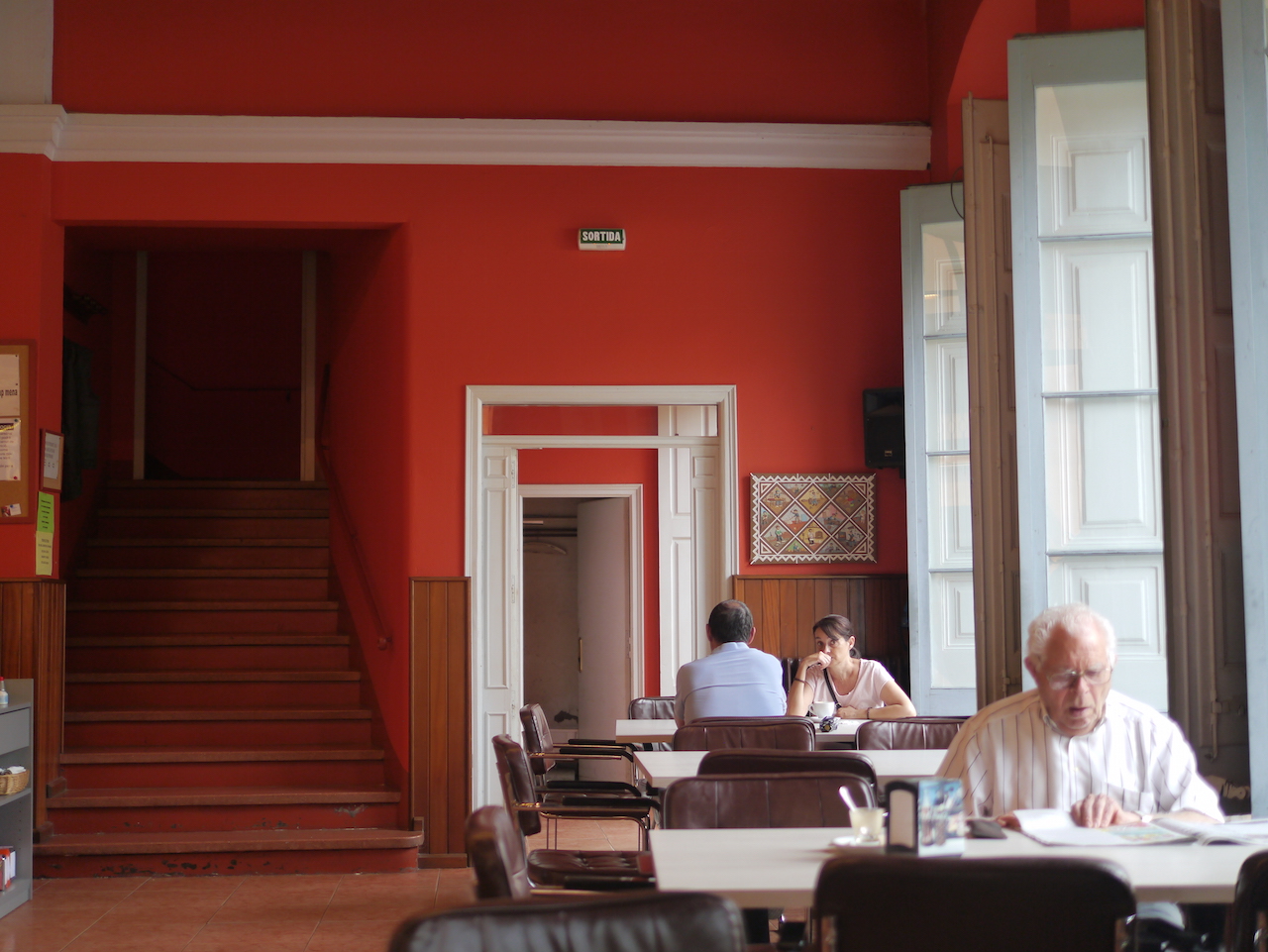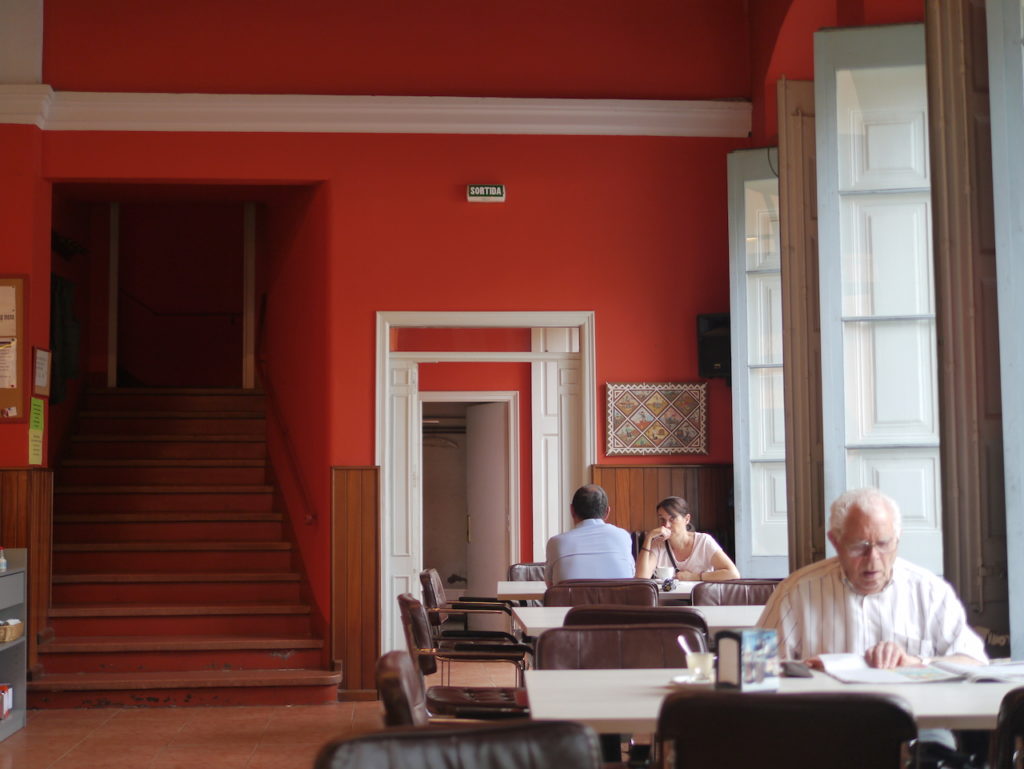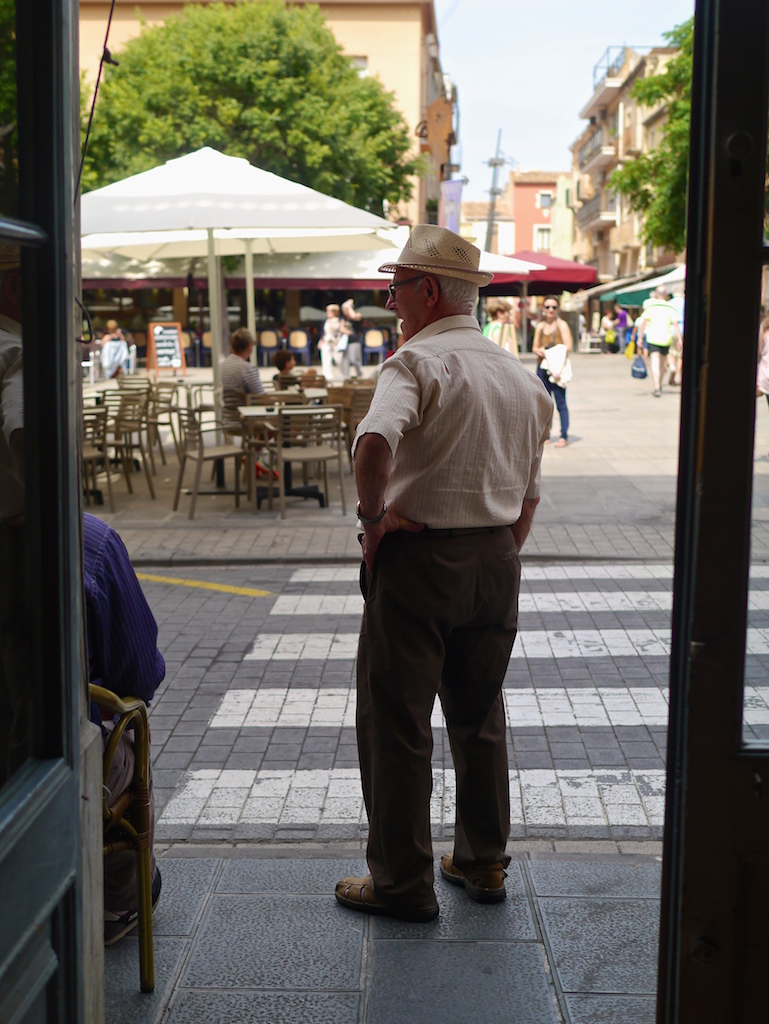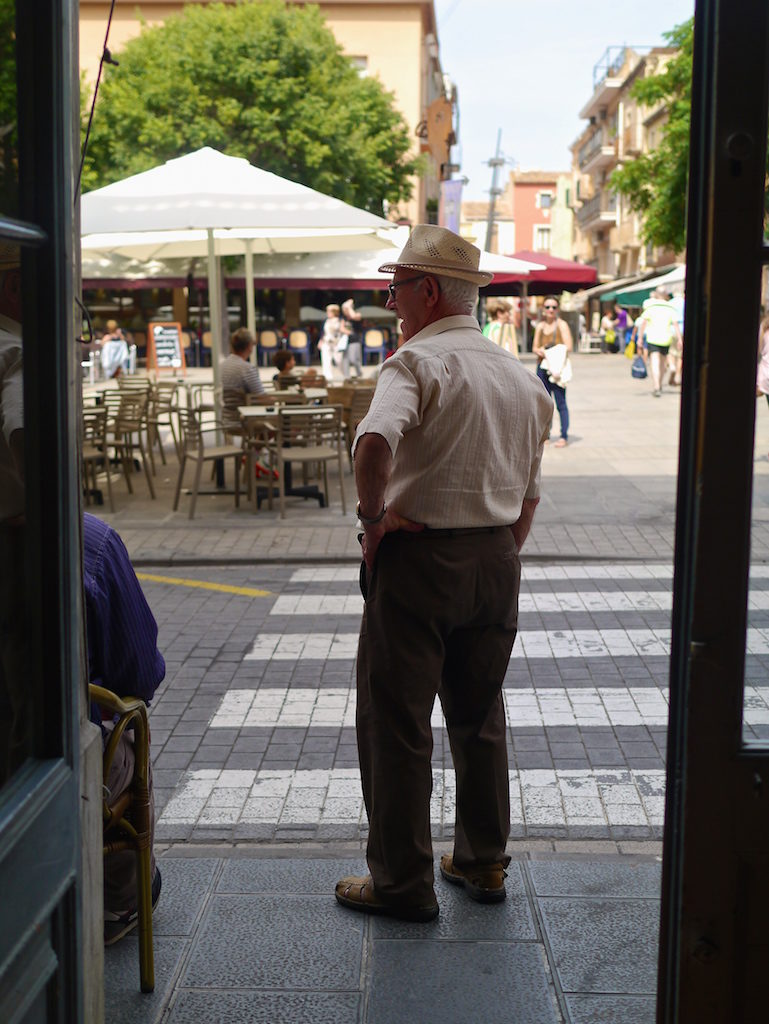 During our week in the bustling resort town of Platja D'Oro we developed a happy ritual of having ice-cream every day. Summer holidays should always be about sun, sand and ice-cream. We are not talking about just any kind of ice-cream.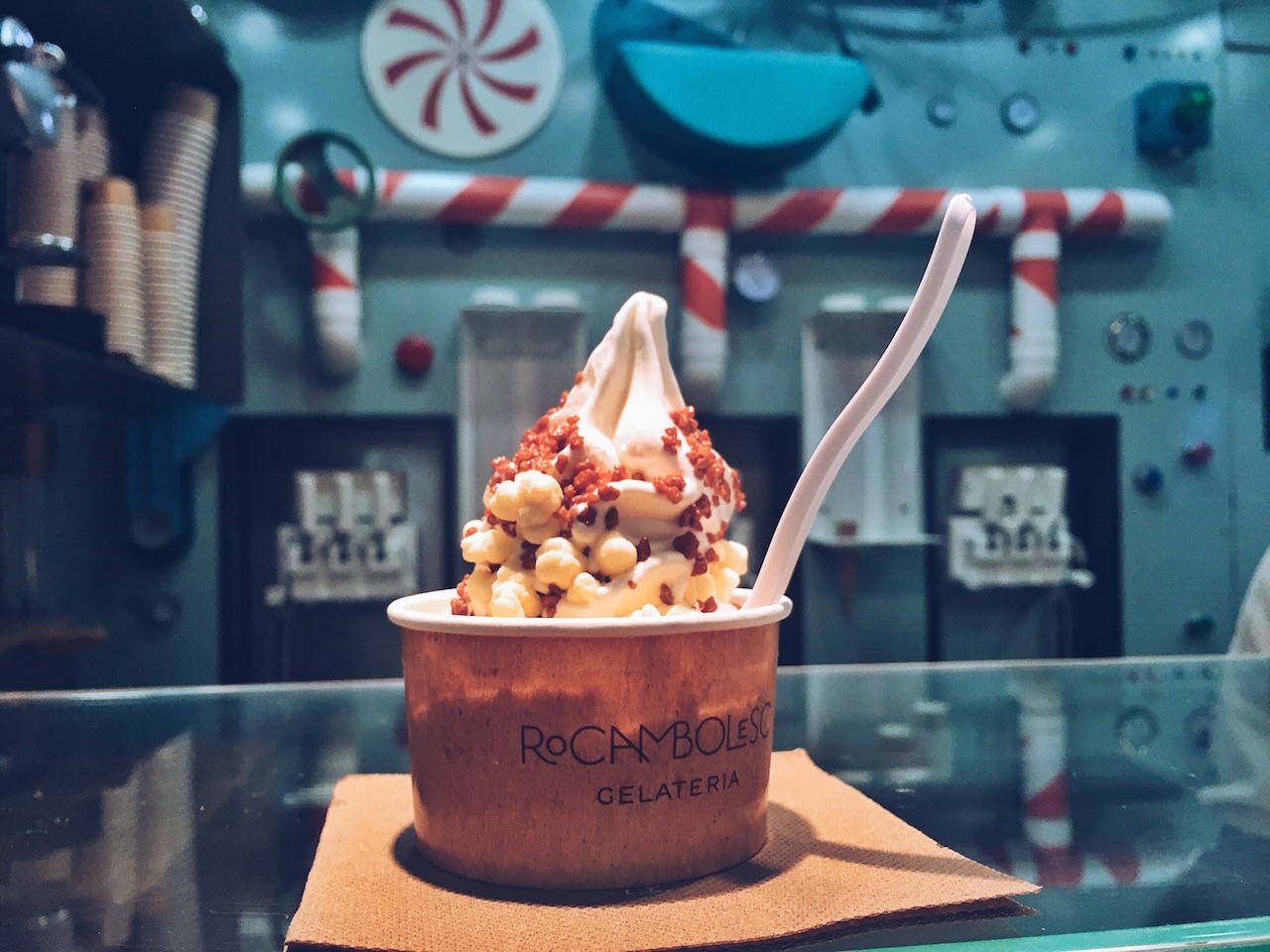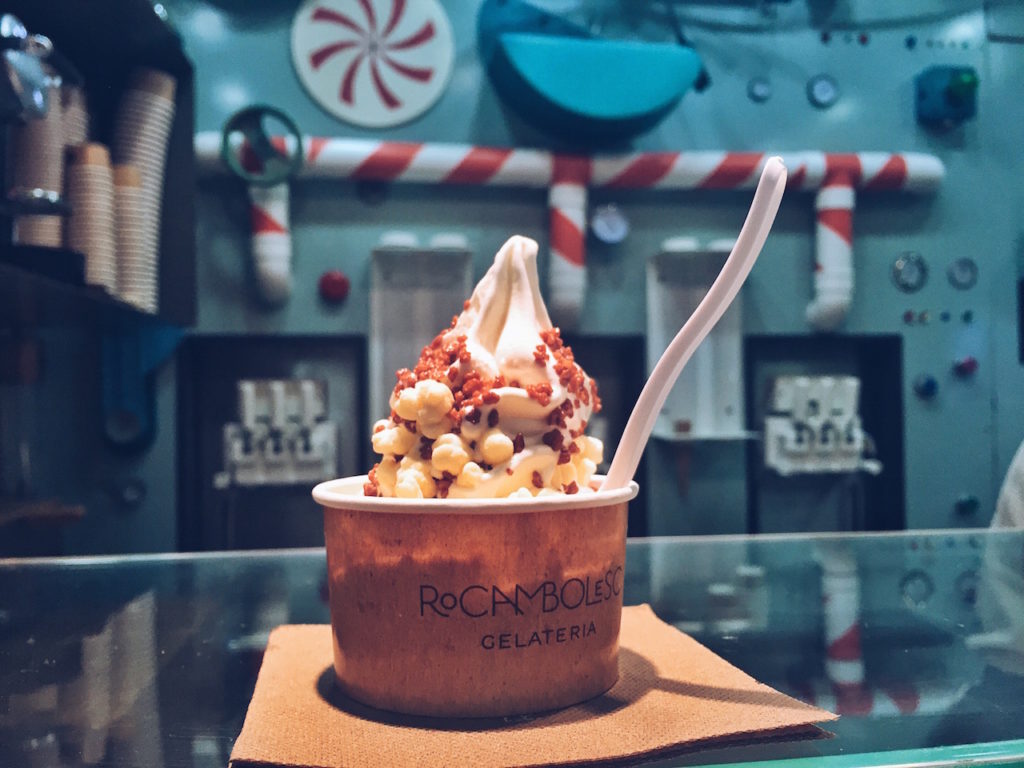 Platja D'Oro can proudly claim to one of only 4 places to be home to what some may argue to be the world's greatest ice-cream parlour. Rocambolesc is a project developed by Jordi Roca, pastry chef at what many regard to be the world's best restaurant, El Cellar de can Roca. Last time I came to Costa Brava, I had the pleasure of dining at their restaurant. While it is far from being budget friendly , I consider their 15 course lunch to be one of the best things I have tasted and worth every penny. The other issue with dining here is that you have to make a reservation at least a year in advance. So while you can't compare eating ice-cream to eating at El Cellar de Can Roca, in terms of an experience, Rocambolesc has to be up there with my favourite food memories. First of all, the place itself. If Willy Wonka had created his own ice-cream factory, it would look like this. The choice of ice-cream flavours is a limited but exciting mix, ranging from mango and lavender sorbet to vanilla and baked apple ice-cream. The twist comes with over 34 exotic toppings that range from crunchy candy to shredded coconut to star candy and chocolate cookies. The combinations and possibilities are endless. One week wasn't enough to discover all the magical combinations and flavours possible. With prices starting from just €2.60, this has to be one of the best 'luxury on a budget' foodie experiences in the world.
Camino do Ronda. Rocambolesc.
Everytime I come to Costa Brava, it's the feeling have I left the real world behind and stepped into a fantasy world.
This is a place that inspires.
It brings out the inner artist in you.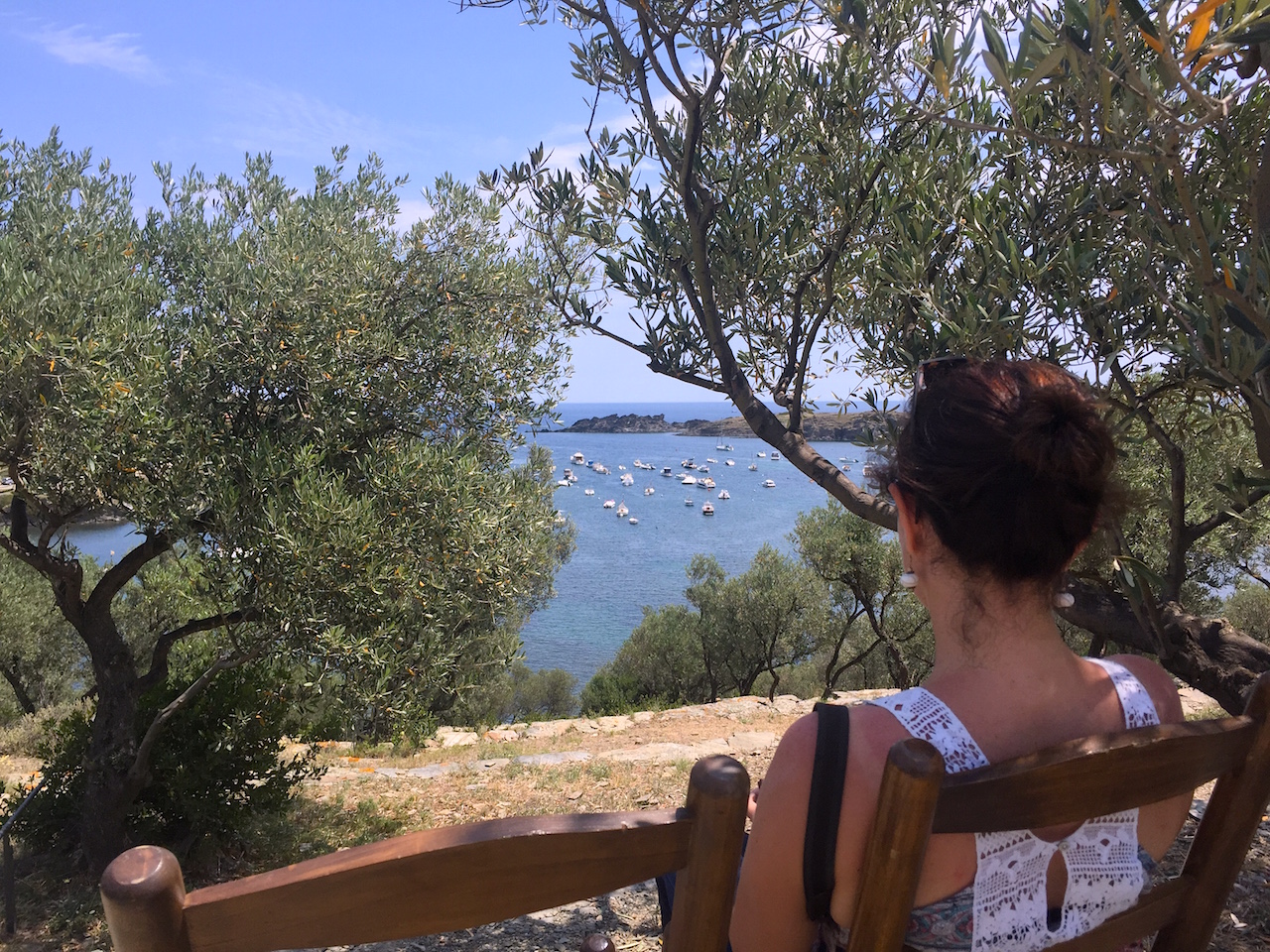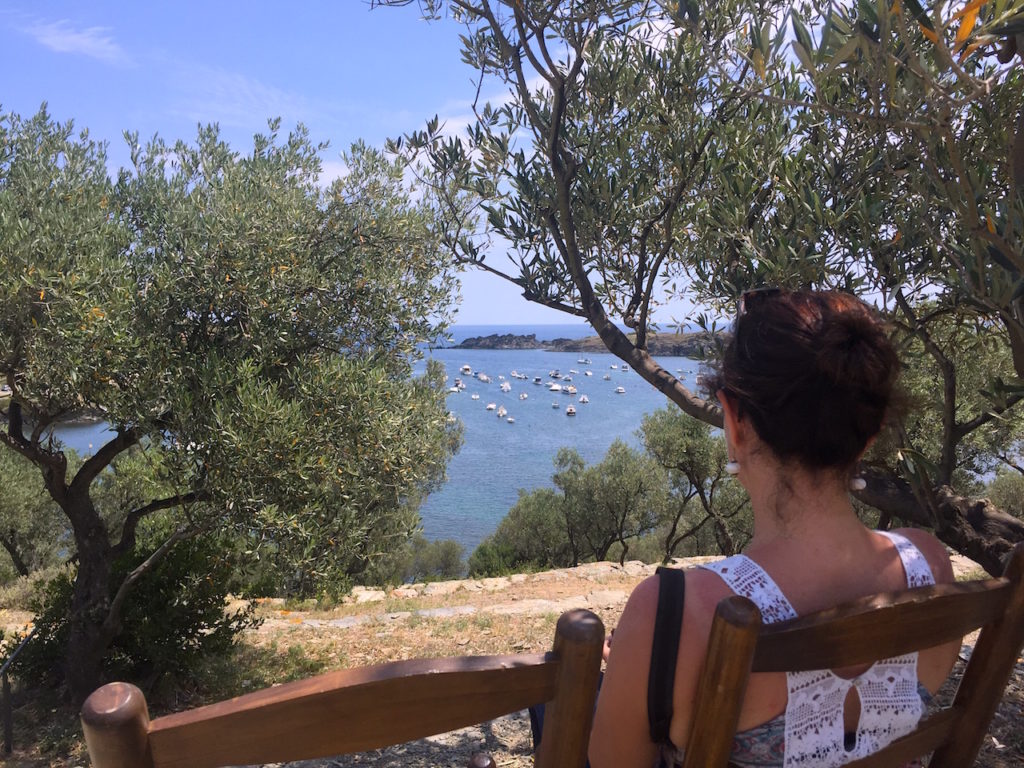 It encourages you to be your own person.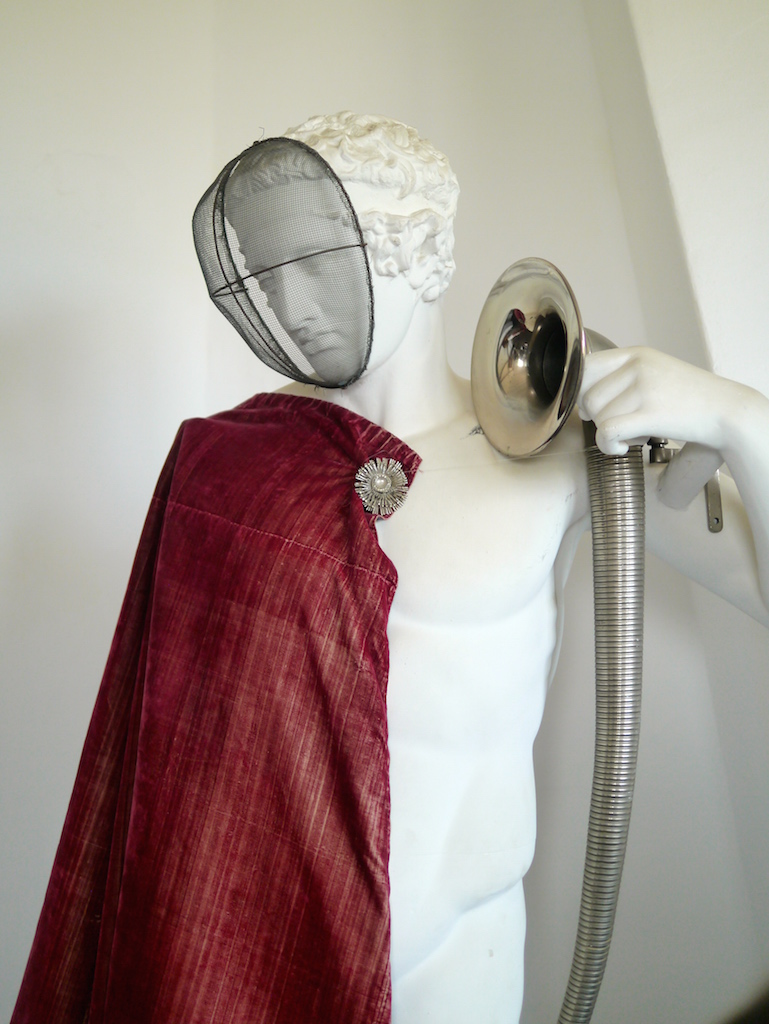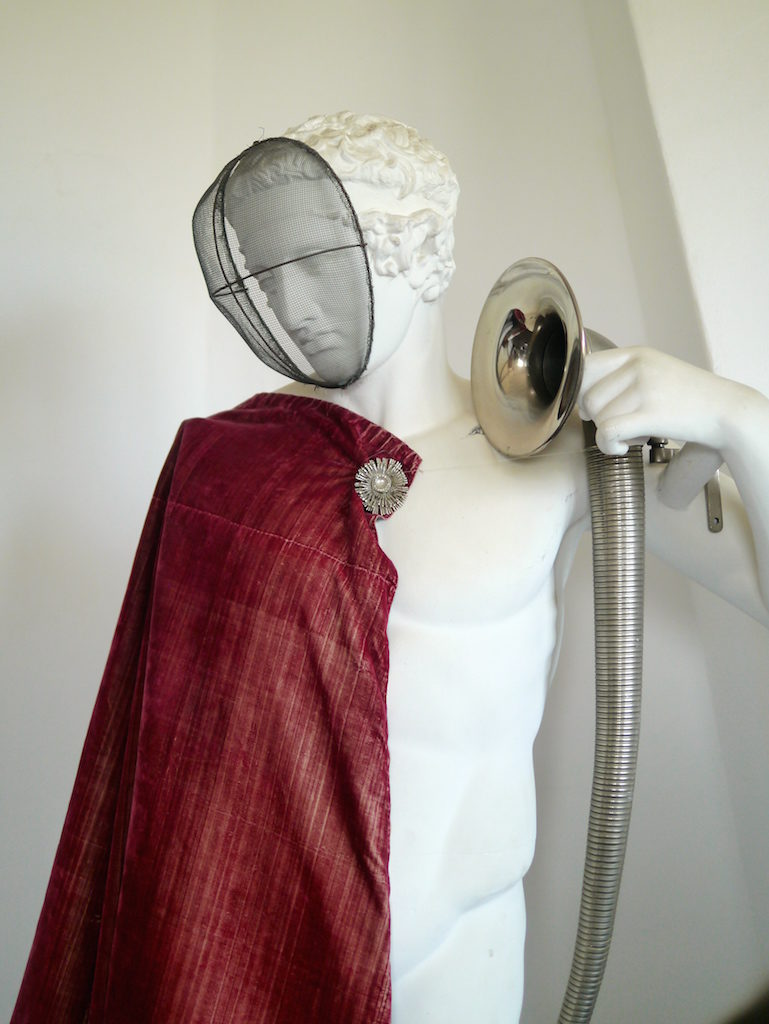 No artist I feel inspires this spirit of freedom…. freedom of spirit and creativity more than the man Salvador Dali himself.
My previous trip to Costa Brava and the Dali Museum had inspired a curiosity in his life and works. A pilgrimage that has taken me across the world retracing his life and works.
Coming back to Costa Brava a visit to the Dali triangle was definitely something I wanted to revisit and share with my family.
Marta, our wonderful guide at the Dali Museum pointed out to the kids that just like them, Dali's mind was pure and unadulterated. He saw the world with a playful eye.
Marta shared with us fun facts about Dali like the fact that he would put honey around his mouth and flowers on his moustache to attract flies to them.
If you look up at the ceiling of the museum, if you observe carefully, after awhile you realise it looks like the two eyes of flies. Dali's art reminds you that you can amuse yourself with your imagination and most importantly, a sense of humour.
Other works of art in the museum that represents this sense of humour yet imagination is the painting of his wife, Gala, looking out of the window.  Completed in 1976, the painting called "Gala Contemplating the Mediterranean Sea" when observed upclose, shows a naked Gala looking out the window. However, if observed from a distance the painting appears to be none other than the famous ex-American president Abraham Lincoln.
Another place where Dali's spirit is very much alive is the picturesque seaside village of Port Lligat, a place he called home between the years of 1930, till 1982 when his wife died.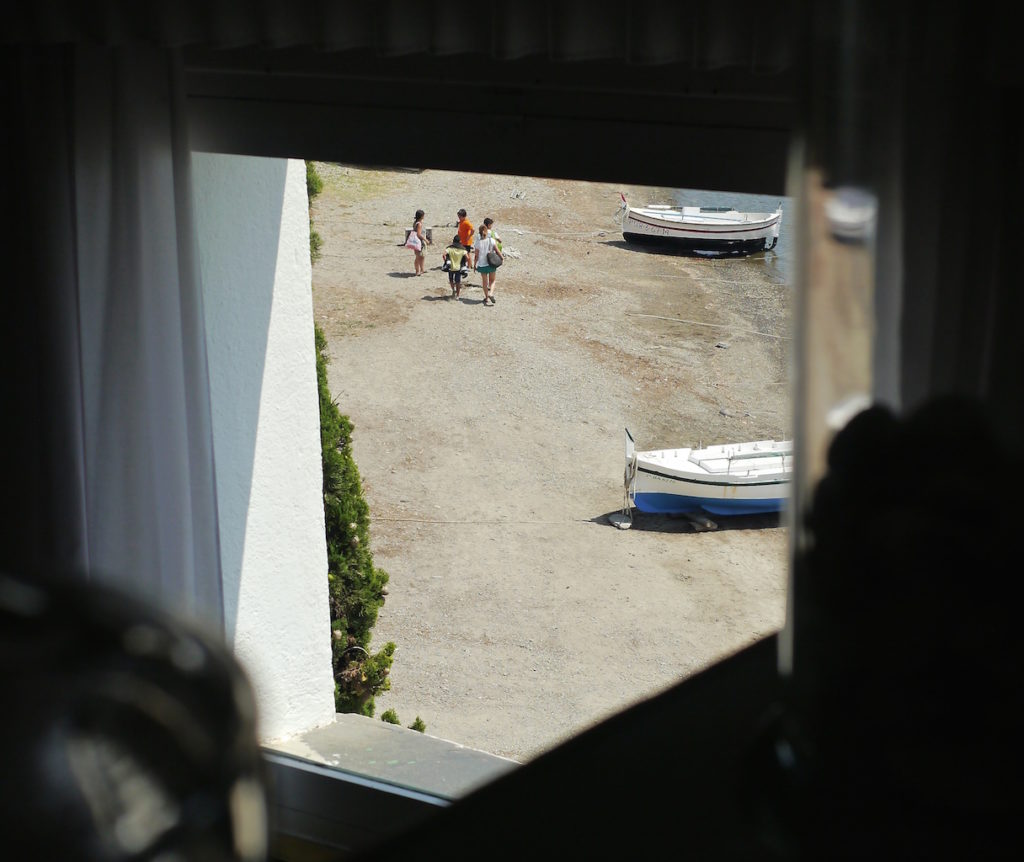 His house has now been converted into a museum.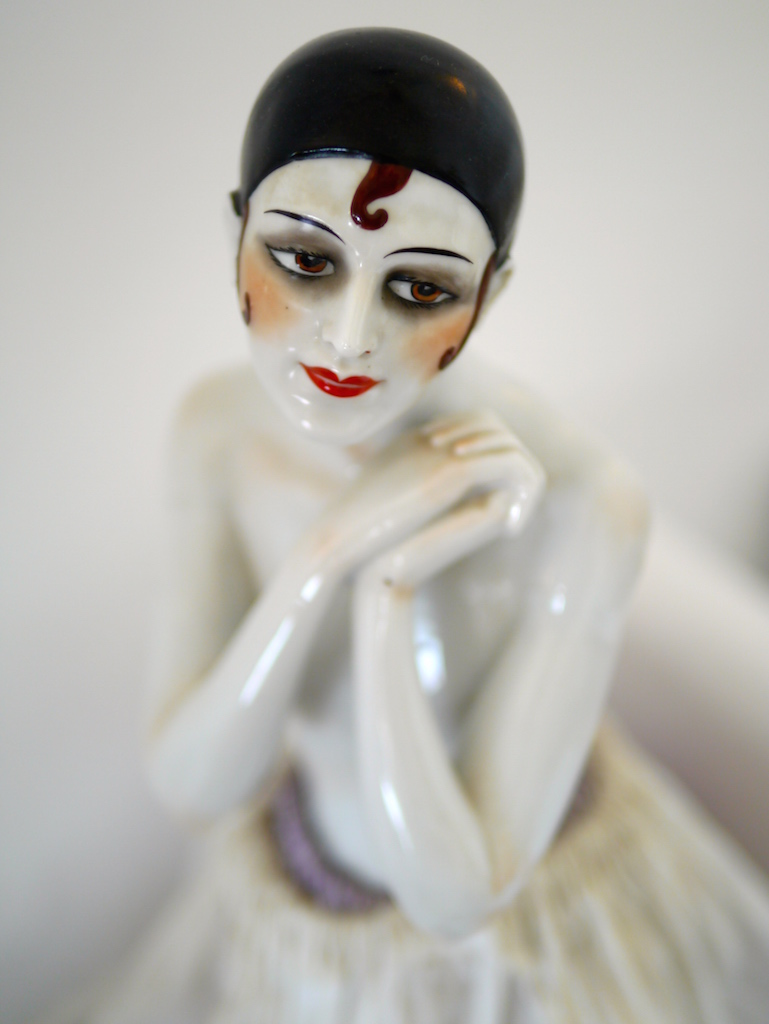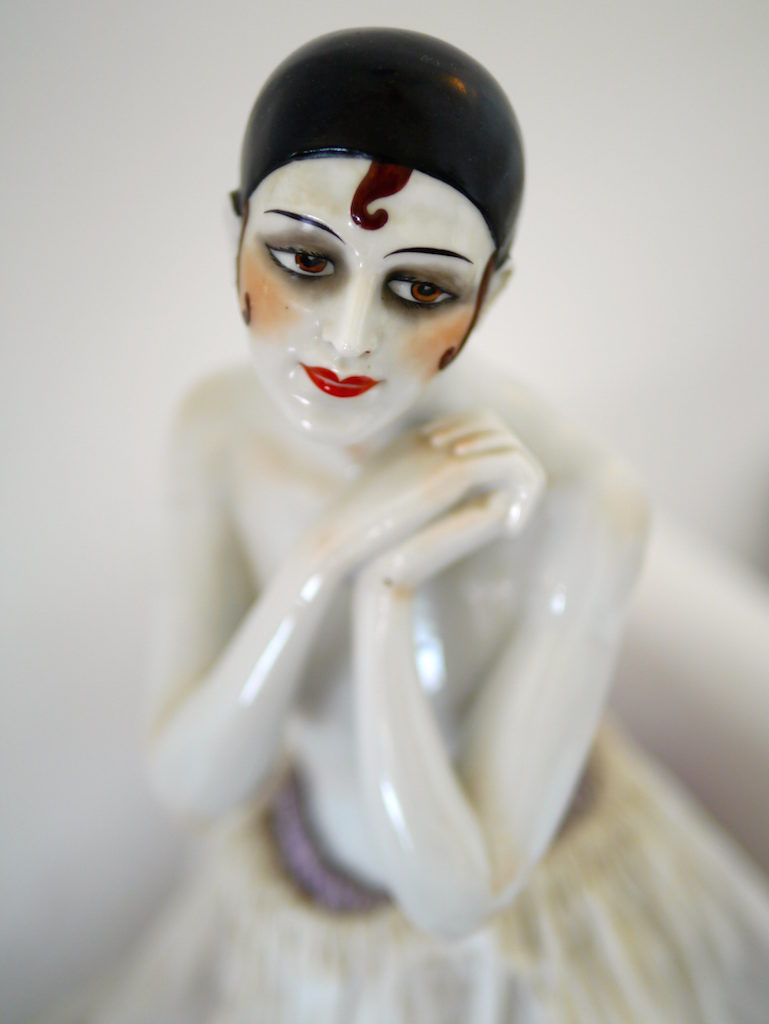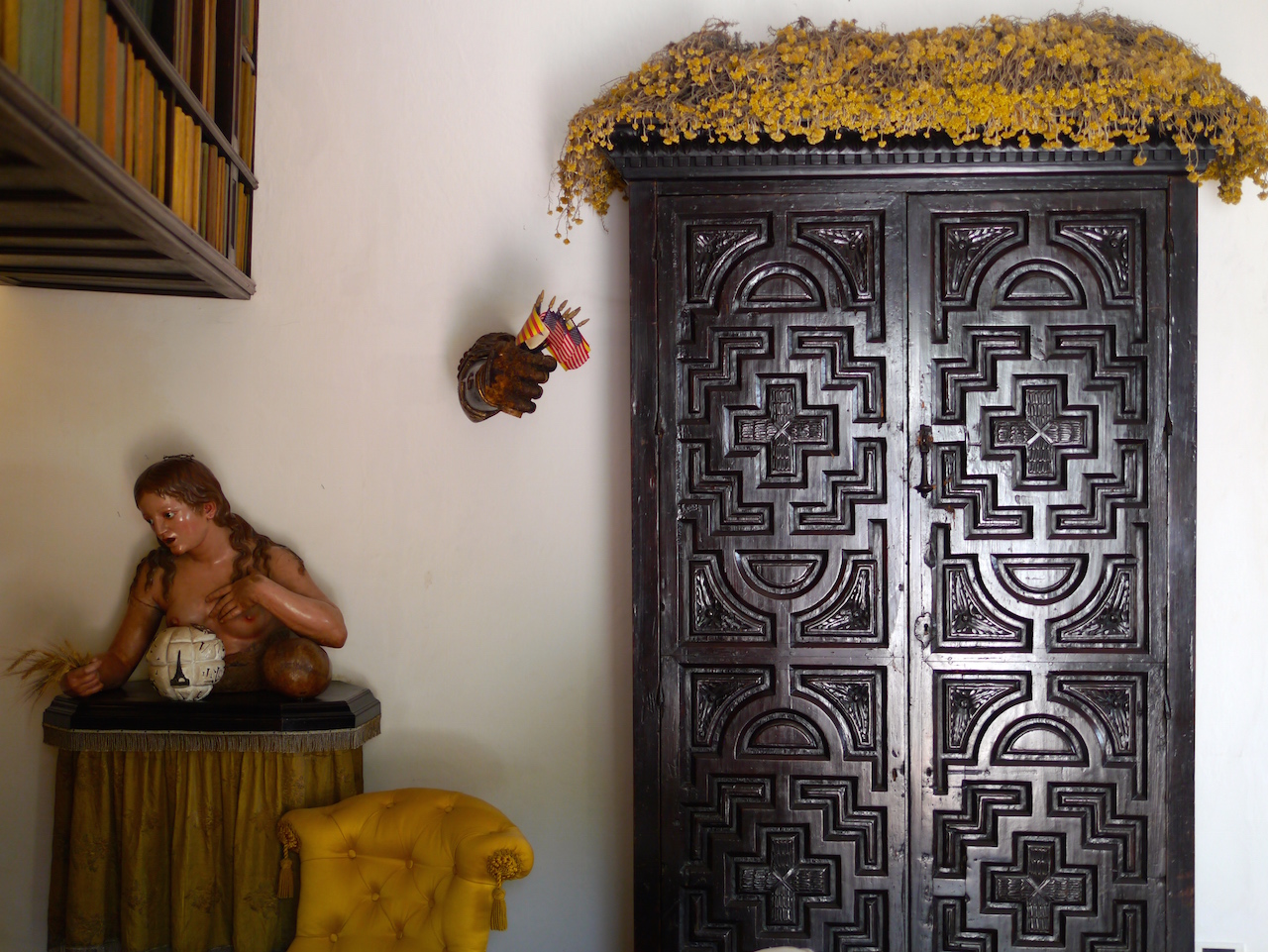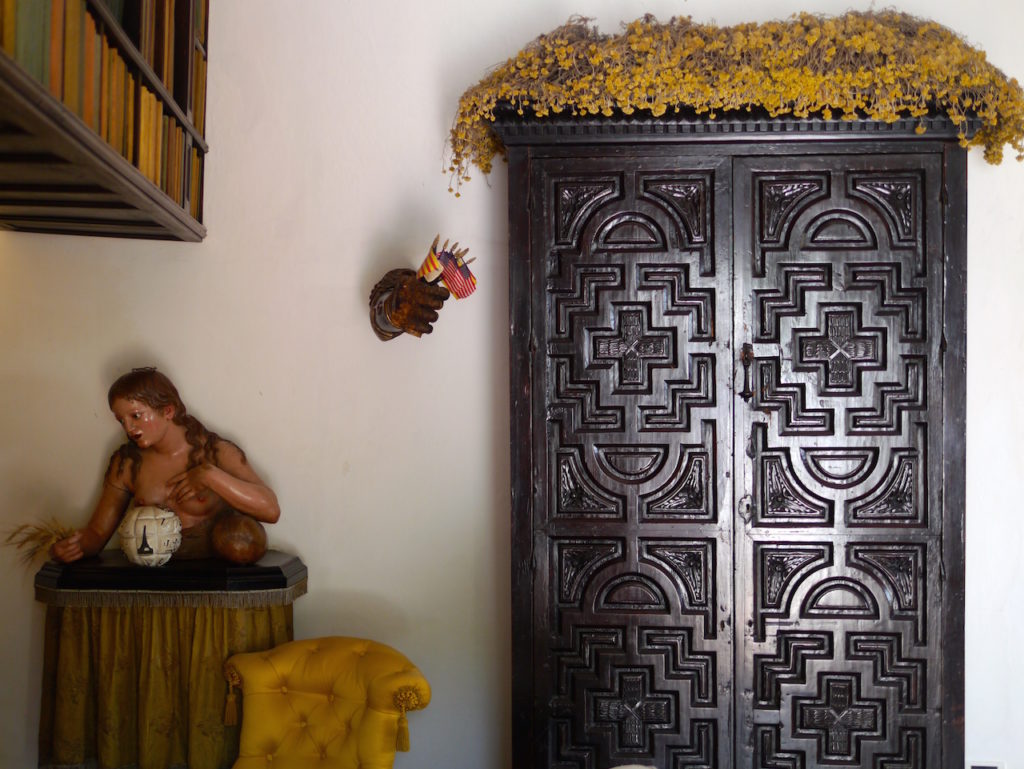 The Portlligat Museum-House has lovingly preserved the spirit of Dali, leaving the house just the way it would have been when Dali lived there.
There is wonderful sense of calm and detachment about Port Lligat and neighbouring Cadaques.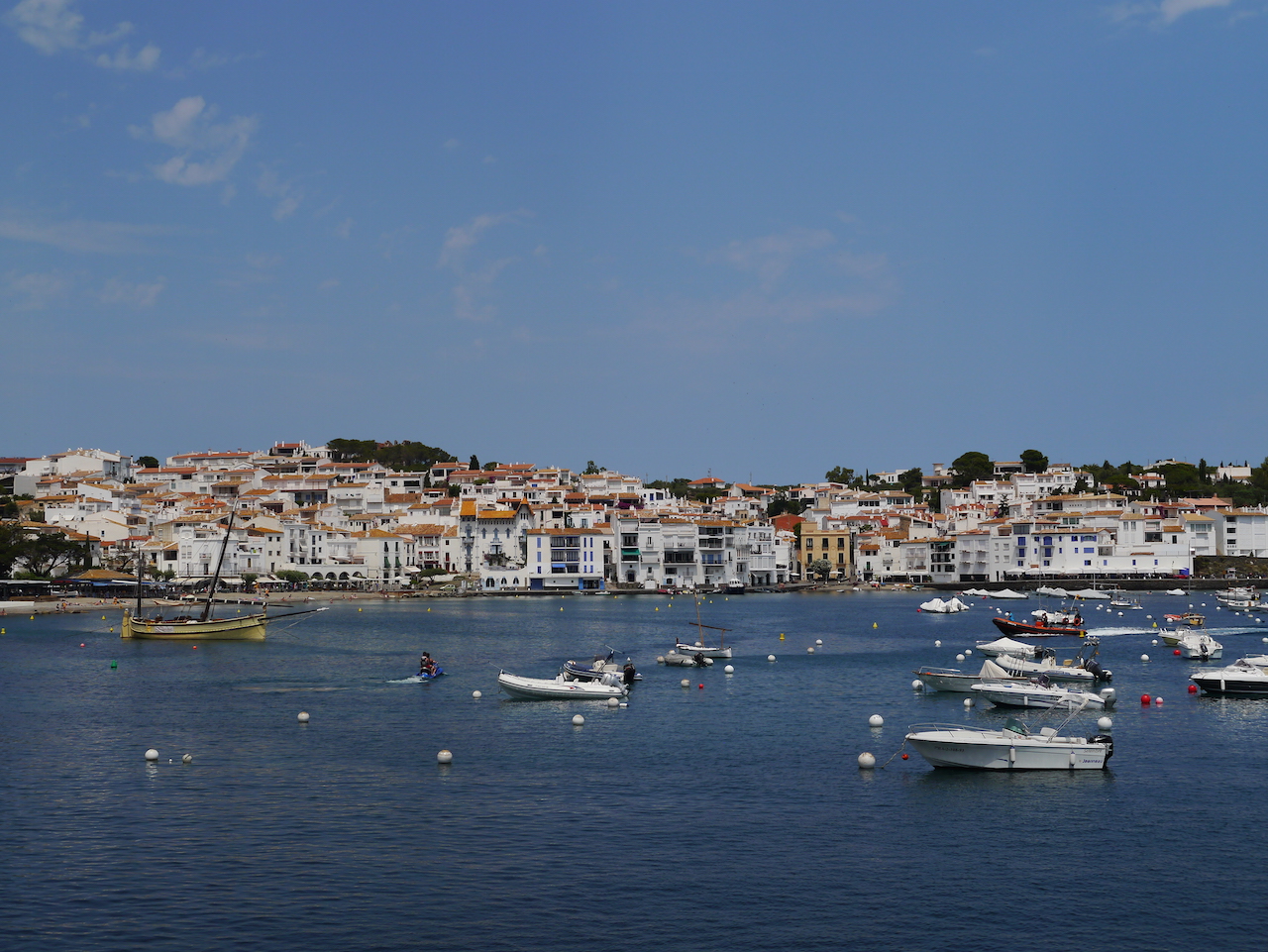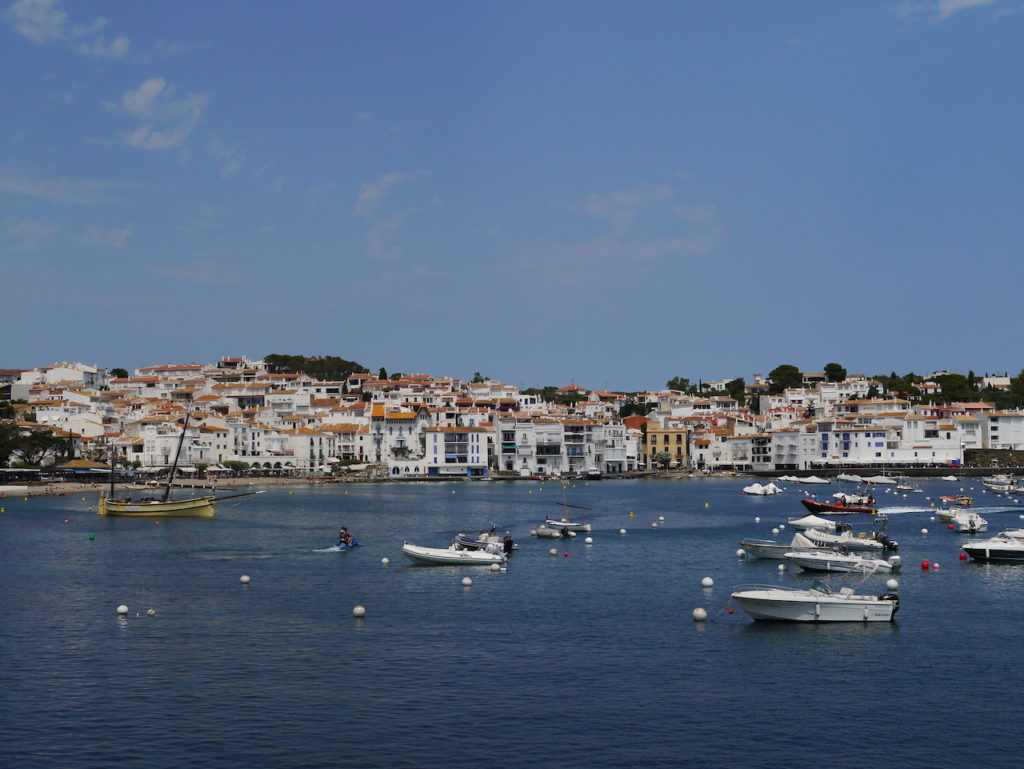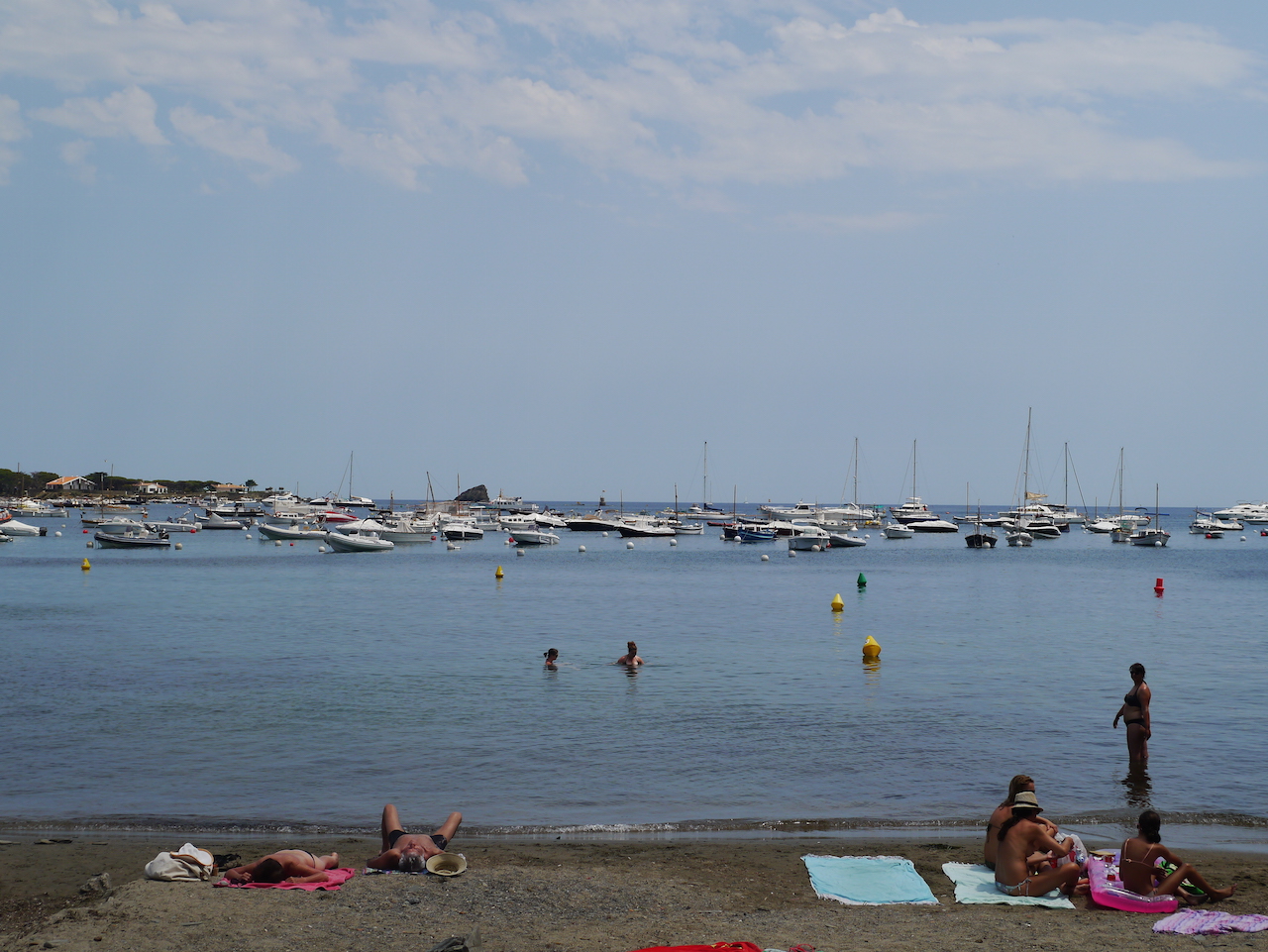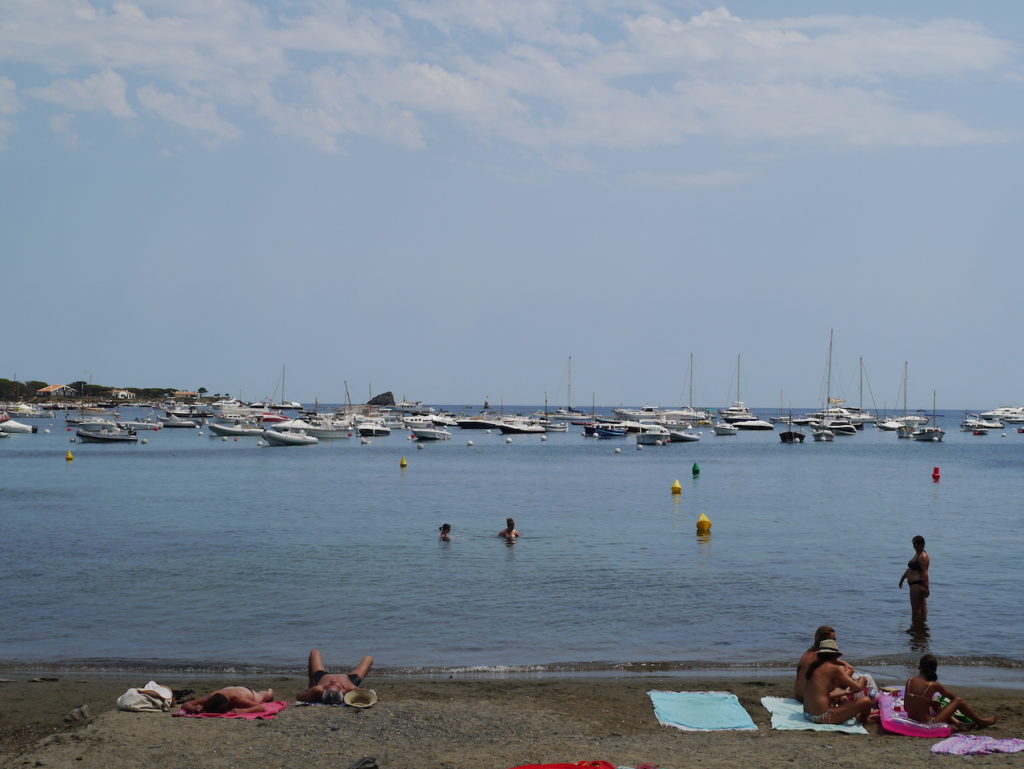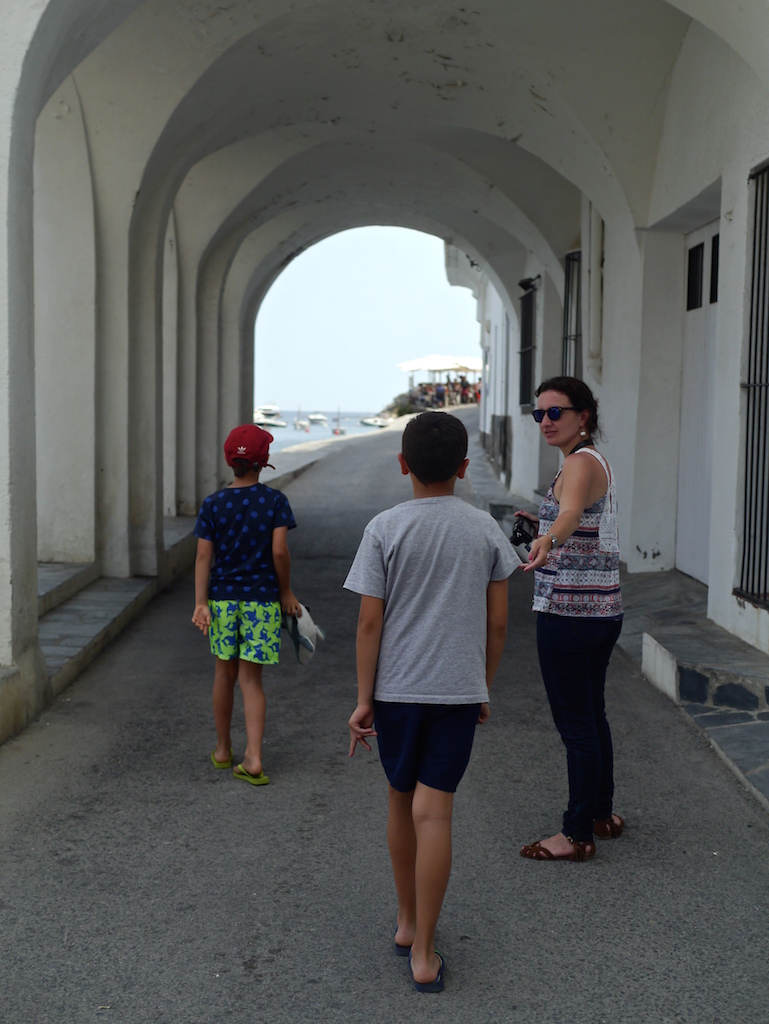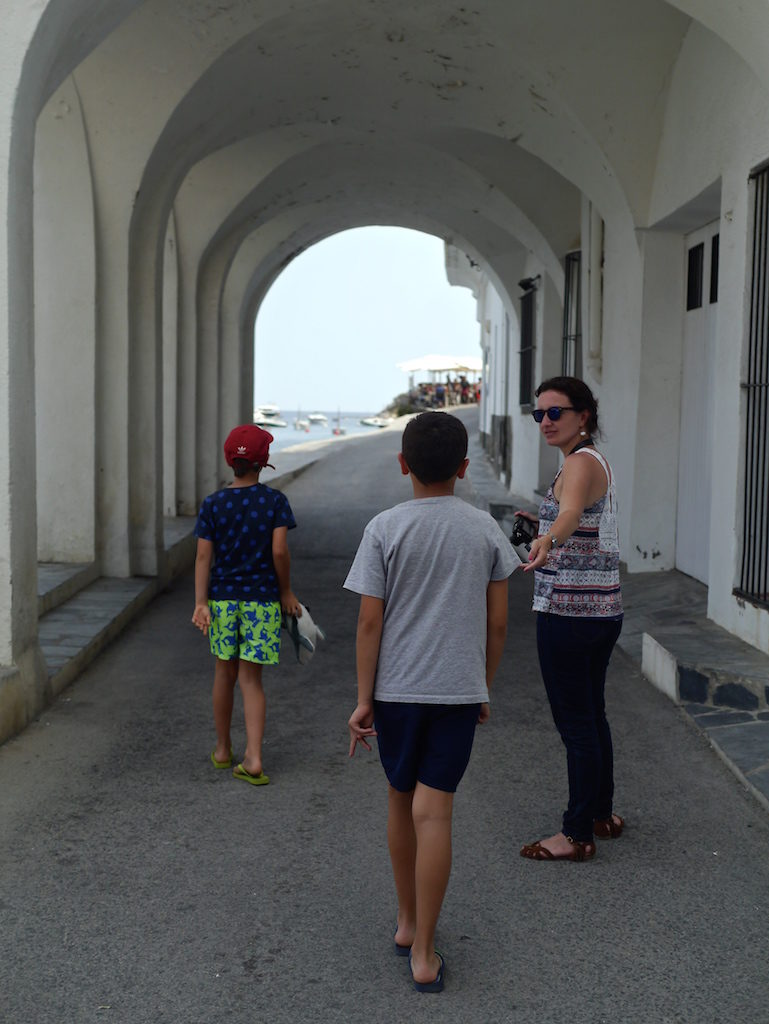 The whitewashed narrow maze of Cadaques brimming over with brightly coloured geraniums and bougainvillea , invite you to get lost.
Just like the painter himself. Costa Brava is a somewhat surreal place.
Wildly eccentric at times.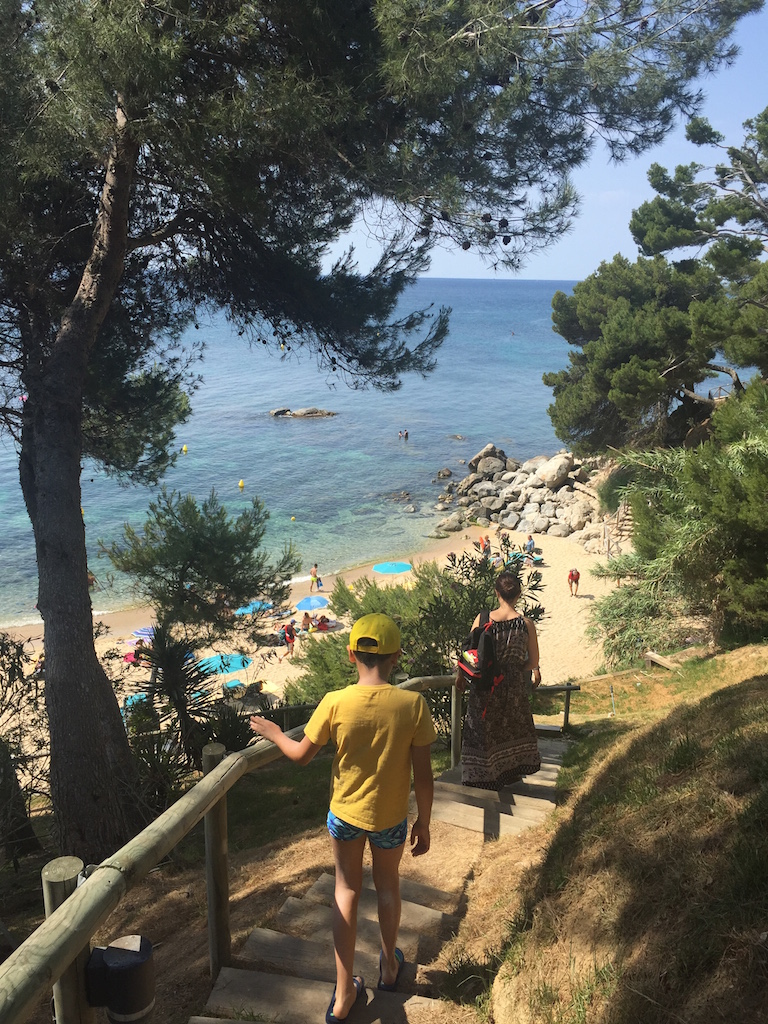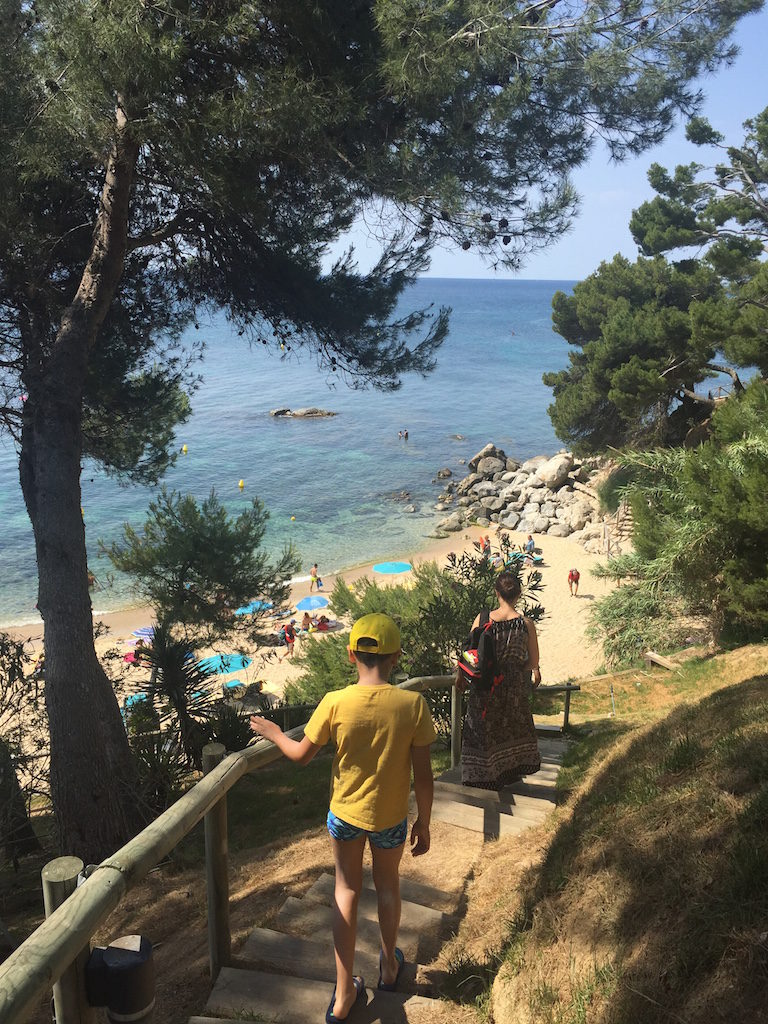 Yet very accessible.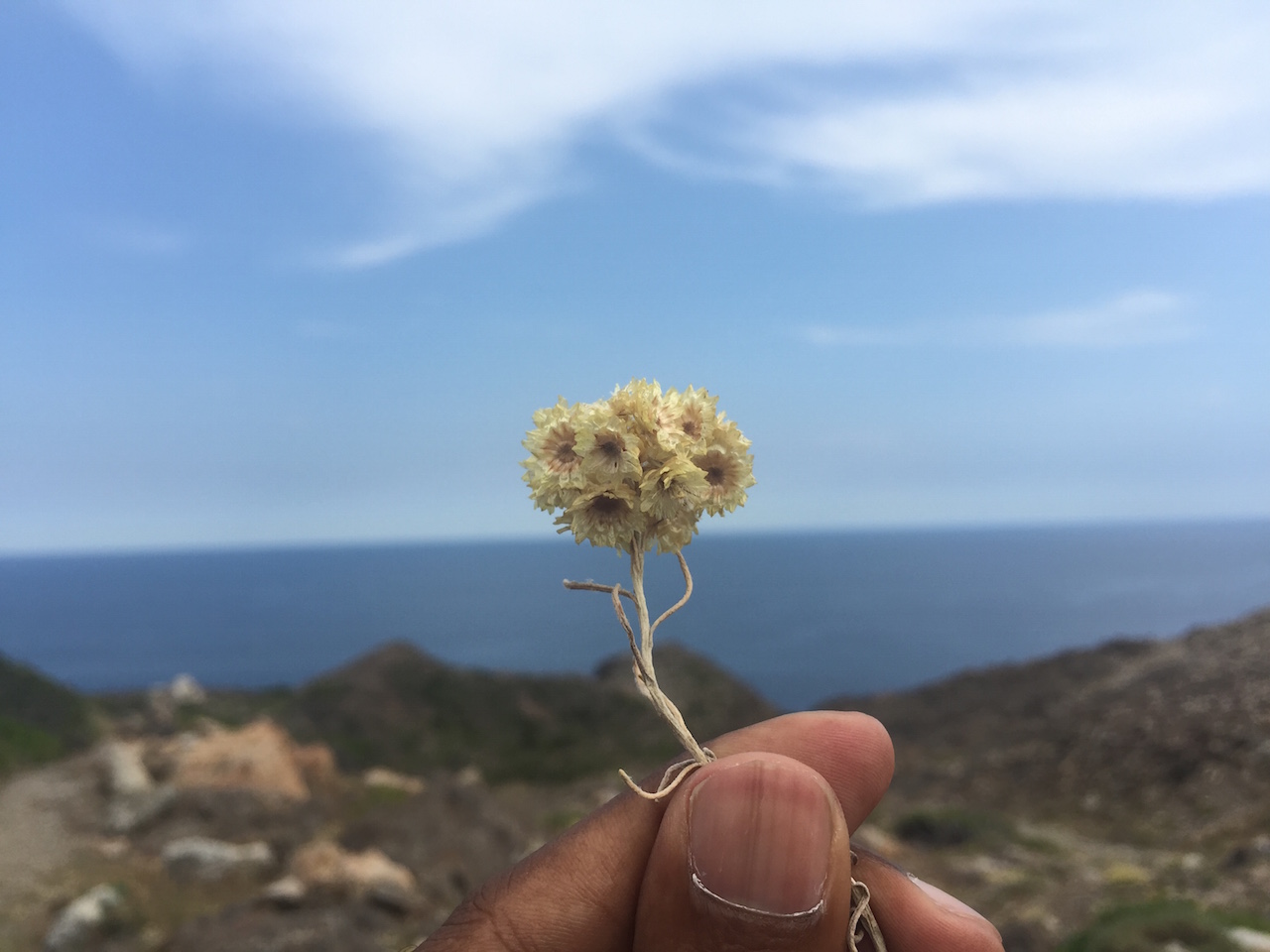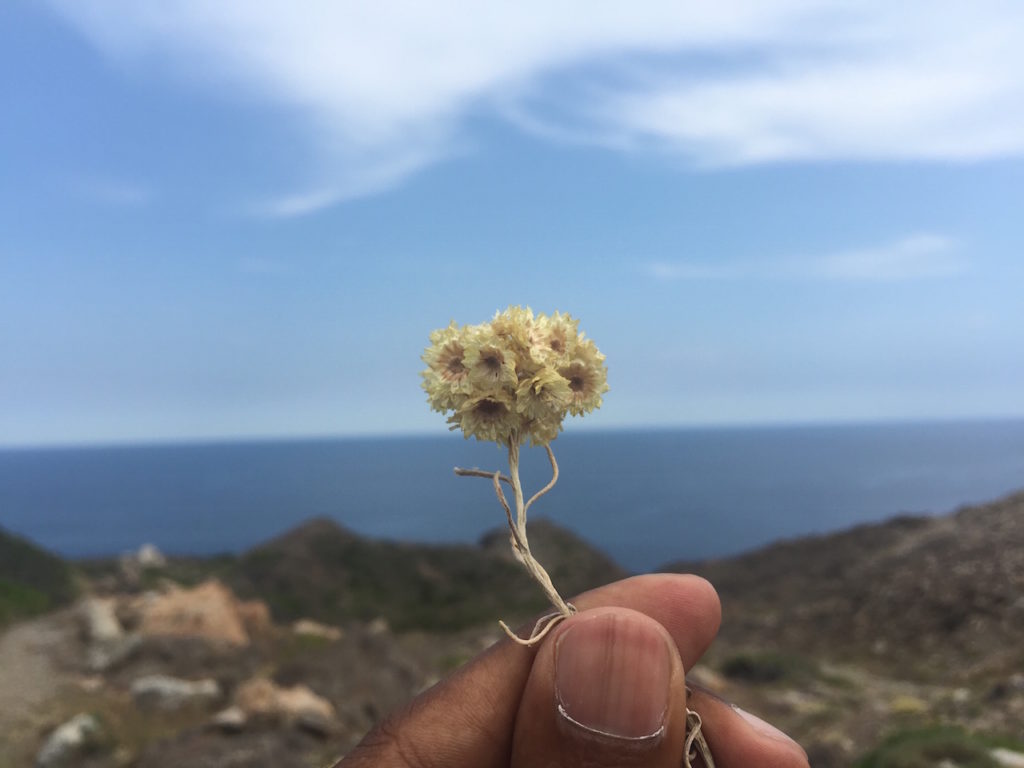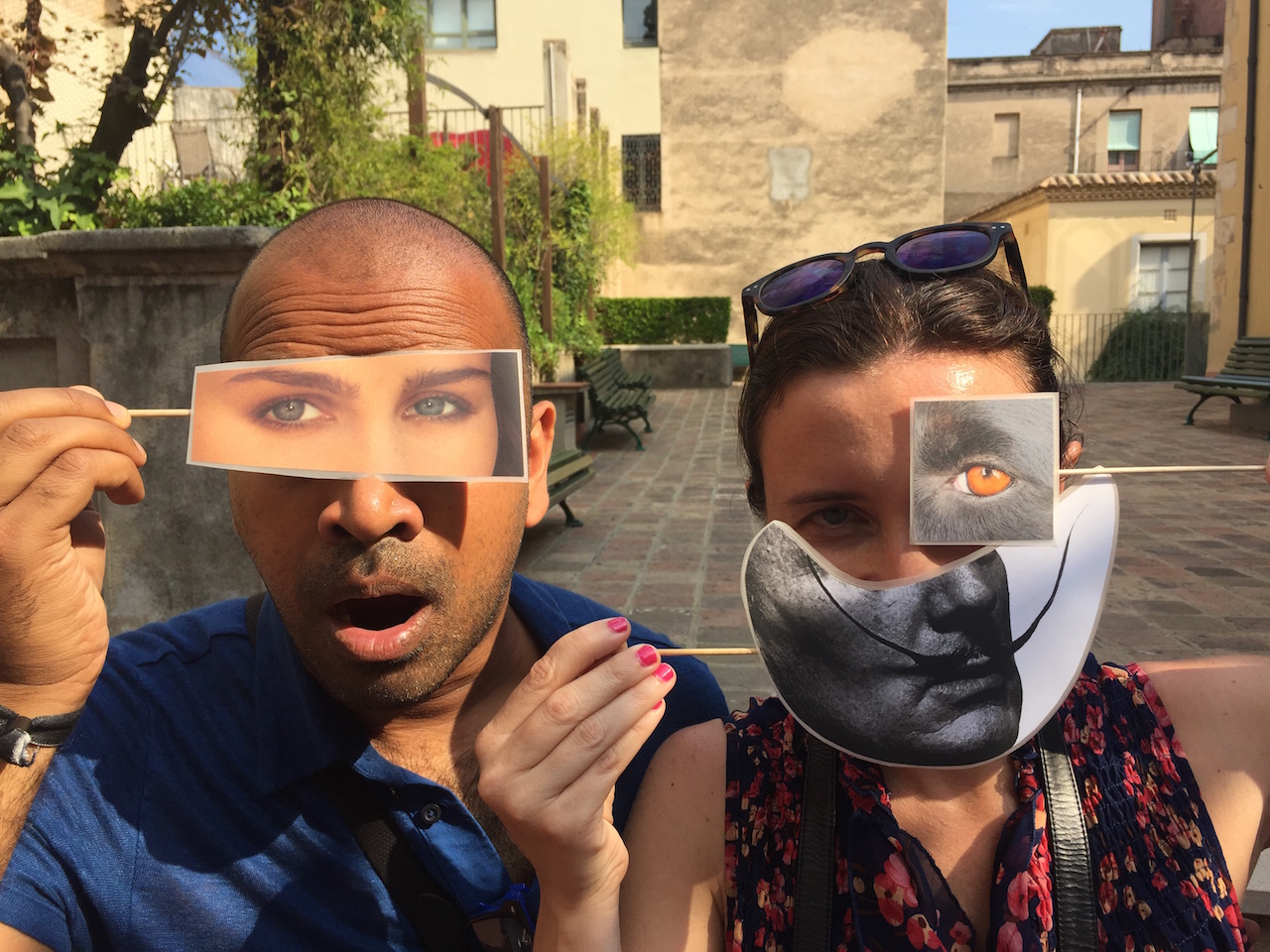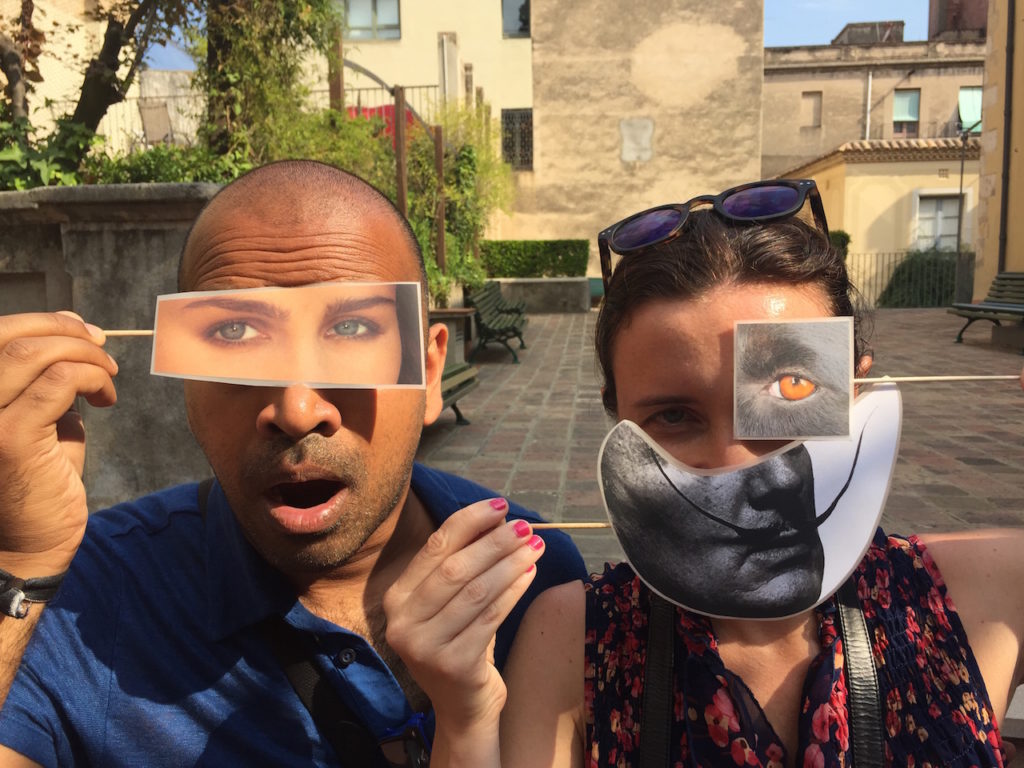 A place where you feel that art is in everything you see, touch or feel.
A perfect place to escape.
A recurring dream you may never want to wake up from.
Disclaimer
I'd like to thank Costa Brava Tourism for bringing me back to Costa Brava and supporting this very special trip. Big thank you to Jaume, Gemma, Anna and Dunia. Plus a special thank you to Sofia for joining me on this special journey. If you want to read her account of the trip, checkout her wonderful post here
Factbox
We stayed at Silken Park Hotel San Jorge, Platja d'Aro .
-Avenida de Andorra, 28, 17250 Platja d'Aro, Spain
Rooms here starts at 50€/per room/per night in low season
Book it here.