"One cannot think well, love well, sleep well, if one has not dined well."
― Virginia Woolf, A Room of One's Own.
Echoing the sentiment of Woolf's memorable quote above, the BudgetTraveller this week is on a mission to scout out the best European hostels, where eating a meal is an epicurean delight. Food has become the main reason for us to travel. Hostels are diversifying to cater to travellers from every niche and food is becoming a big focus for many hostels. Here, in no particular order are my picks of Europe's best Gastro Hostels.
---
1) Slo Living Hostel, Lyon


France sucks when it comes to finding decent hostels so I was very very excited when my fellow blogger and good friend, Julien Routil opened Lyon's first ever luxury hostel- Slo Living Hostel back in June 2014. It is situated in the centre of the city. It is a small but intimate hostel with comfortable dorms, very nice private rooms and a large patio to enjoy summer nights. The hostel also focuses on design and decoration, inspired by Scandinavian trends that will hopefully create a unique, comfortable and modern place to stay in Lyon.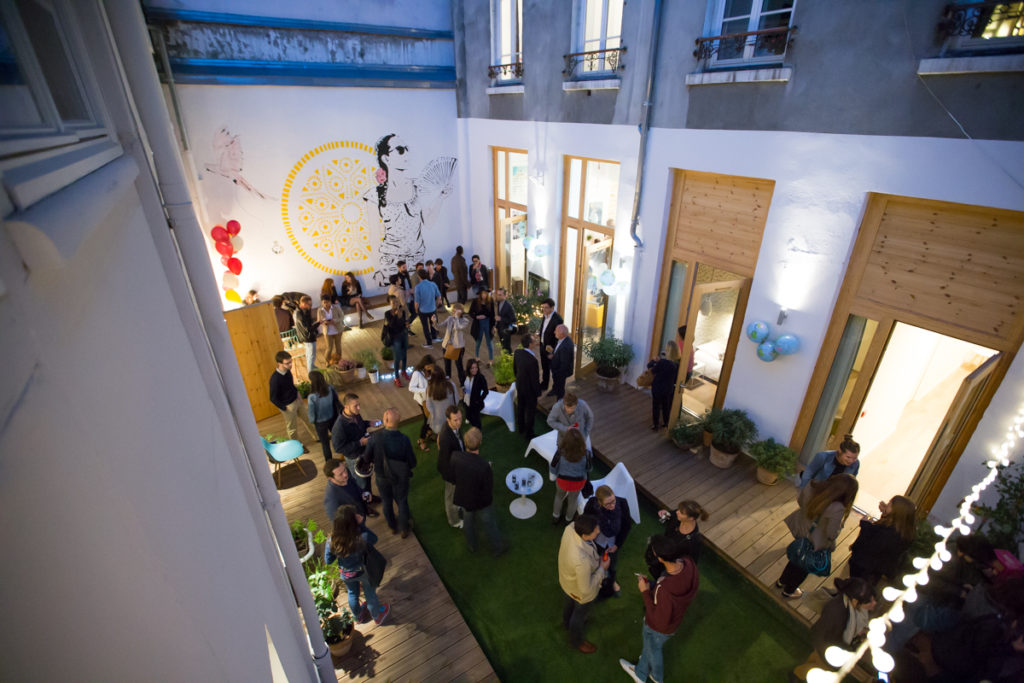 If you are interested in experiencing French gastronomy then look no further. You will be spoiled at this hostel. There is an all you can eat breakfast reasonably priced at 5 euros including french bakery items sourced from the local artisanal bakery and fruit juices and teas/coffees to set up your continental breakfast. With a maximum capacity of 40 guests, this hostel wants to promote 'slow travel' values: the staff organizes dinners with local products, and also events to create a convivial atmosphere between guests. They also have a well stocked wine bar.
Dorms from €25, Doubles from €75 via Hostelworld
Address: 5 Rue Bonnefoi, 69003 Lyon, France.
2) Home Hostel, Lisbon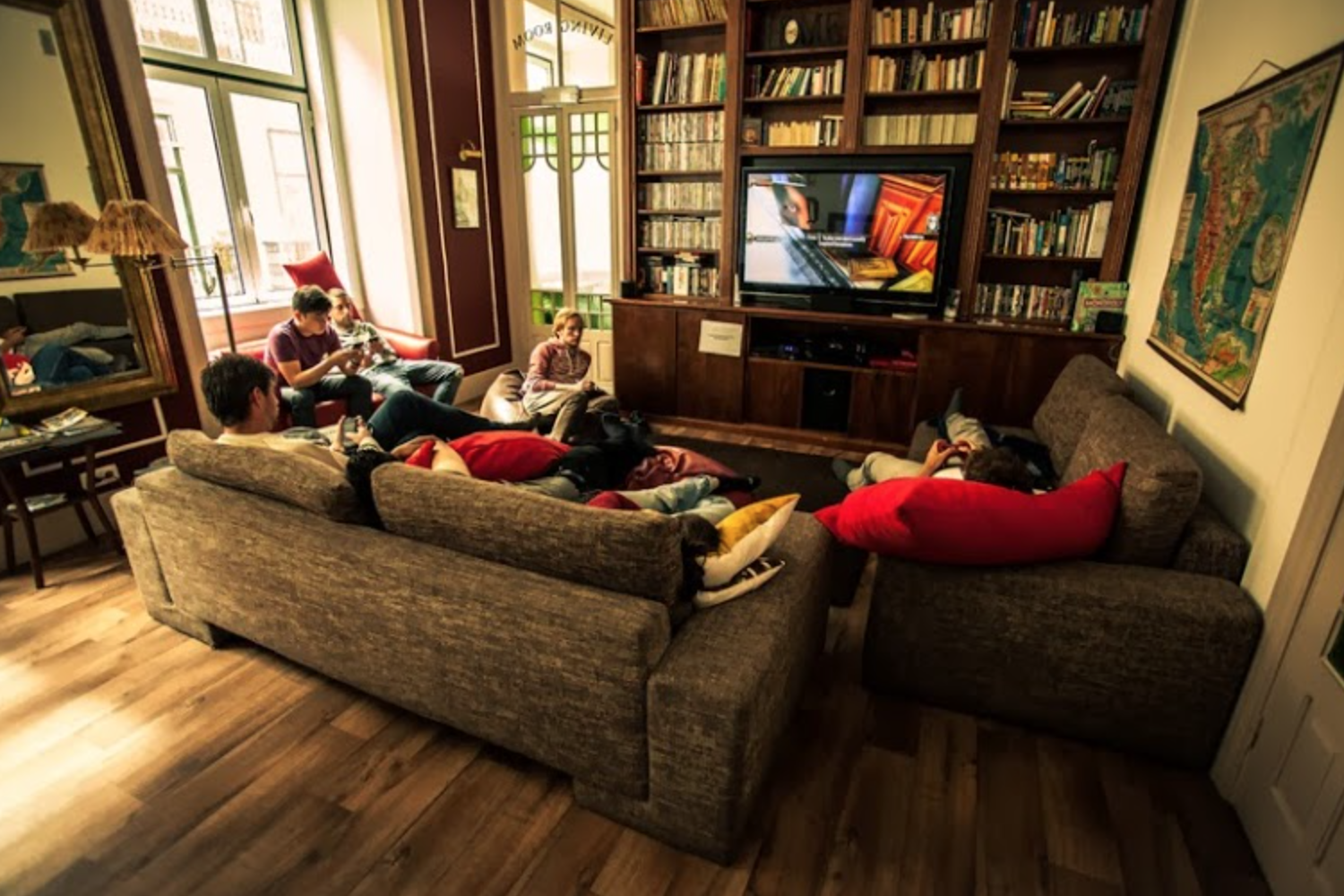 The location of Home Lisbon Hostel is fantastic, right in the middle of the Baixa district. Several of Lisbon's key sightseeing attractions are within walking distance plus there is a clutch of fantastic, moderately priced restaurants and bars nearby. Every member of staff I met was friendly and helpful. Besides the cool staff, the colourful ambience of the hostel's common, social spaces makes this a unique hostel.The lounge here is my dream lounge. Lots of plush comfy sofas that you just sink into and can happily fall asleep on. During the day I would happily be sitting on the sofa, checking my mails on my laptop using the hostel's excellent Wi-Fi connection. You have the biggest widescreen TV you can imagine with a DVD library of more than 150 films. The interior decor is a pleasing mix of vintage and contemporary minimalist.
They have a very cool, well-stocked bar, which also doubles as the reception desk. In the evenings, the small intimate bar area with a few long tables becomes the meeting point where guests congregate and get to meet each other. In the mornings, they serve a simple but nice breakfast that consists of bread, cereals, jam, nutella and coffee. Don't forget to try 'Mamma's homemade pumpkin and nuts jam'- I think I must have wolfed down 5 slices of bread pasted with that delicious stuff. Other few cool features to point out: there is free Wi-Fi available in the common room areas and it is excellent. There is a common kitchen for guests to use. They have a blackboard in the common room called 'Share my ride' where guests share details of their rides to the airport and pick-up times allowing fellow guests to share their ride & save money.  Every hostel should have a board like this. Brilliant idea. My personal highlight was the hostel 'mamma's' superb 3-course meal. For just €10 you can book a place at one of 'mamma's' legendary dinners where you are treated to a delicious three course authentic Portuguese dinner with wine or beer or sangria. The dinner ends with a toast where guests get a small shot of 'Ginjinha', the excellent local cherry brandy or a small glass of Port Wine.
A night's stay in a deluxe 8 bed mixed dorm is around €28 per night.
Address: R. São Nicolau 13, 1100-547 Lisboa, Portugal.
3) The Independente Hostel & Suites, Lisbon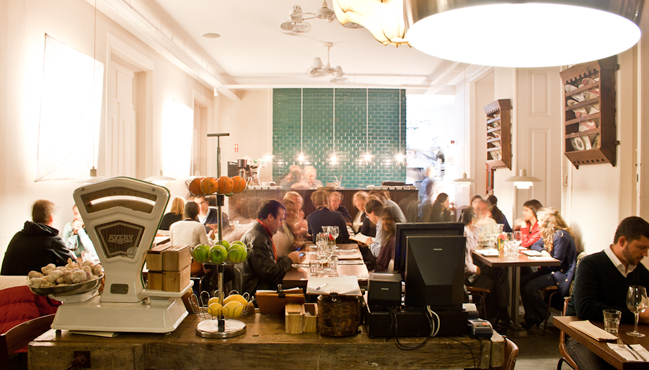 Lisbon is blessed with the best luxury hostels in the world and the art deco-inspired Independente Hostel is one of its most glorious creations. The hostel is the brainchild of three brothers who envisioned a different concept in hospitality: creating a meeting point where 'travelers as well as locals can come together'. Overlooking the Miradouro de Sao Pedro de Alcantara, Independente Hostel is in a great location at the intersection of three of Lisbon's most vibrant and celebrated neighborhoods: Bairro Alto, Principe Real, and Avenida da Liberdad.
The most outstanding feature of this hostel is that it also houses one of Lisbon's most stylish and popular restaurants. The Decadente is known for serving up modern Portuguese cuisine using locally sourced ingredients. The staff here are friendly travellers themselves, and the perfect opportunity to mingle with them is the nightly 'dinner with the staff' where you get to enjoy a sumptuous buffet for as little as €7.
A night's stay in a 12 bed mixed dorm starts from 18 euros. A double private suite with own bath runs from €125 .
Address: R. São Pedro de Alcântara 81, 1250-238 Lisboa, Portugal.
4) Gallery Hostel, Porto.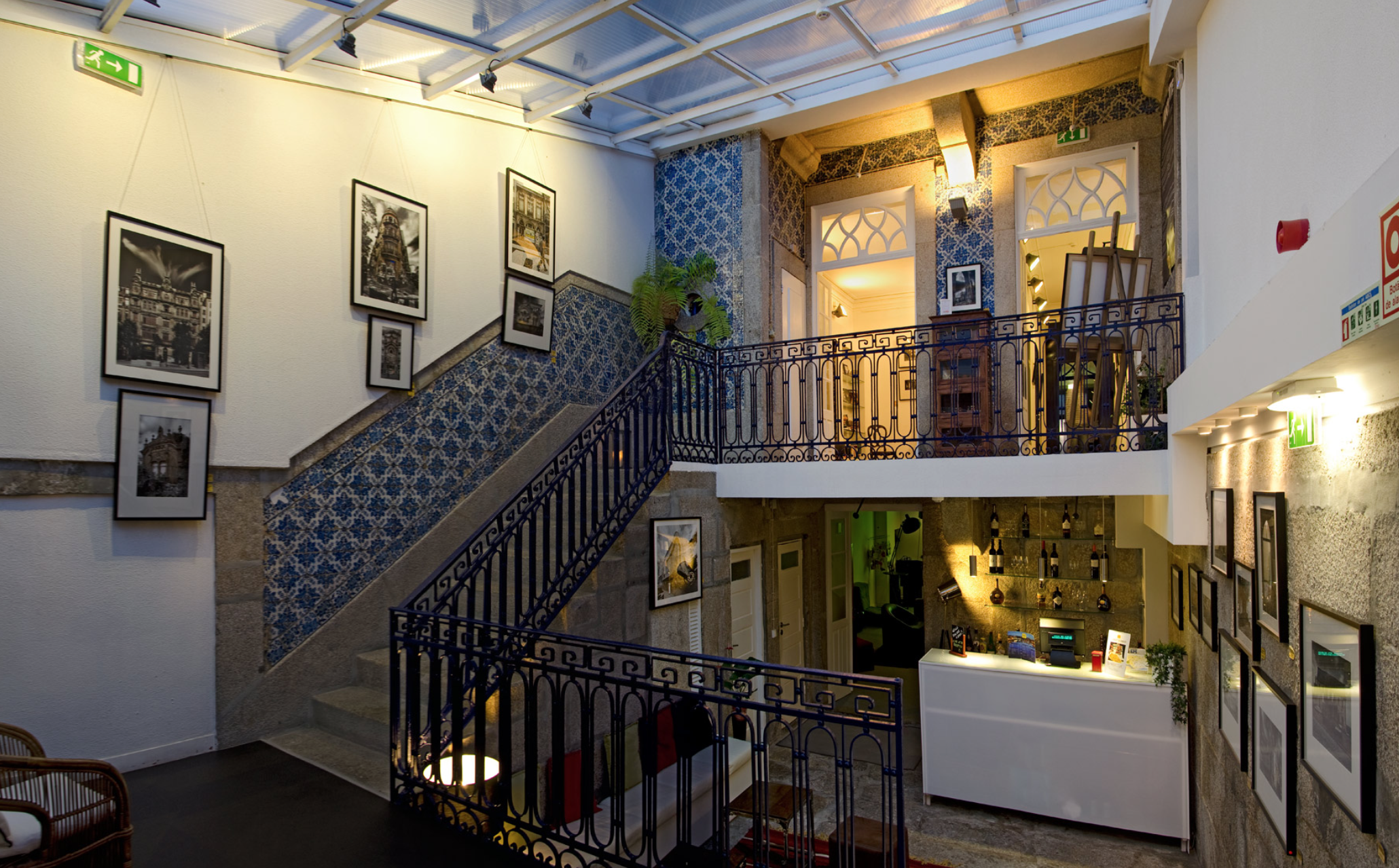 Located in the trendiest quarter of Porto, between the art district and hip nightlife, the eco-friendly Gallery Hostel characterizes the concept of the luxury hostel –service, cleanliness and facilities are top priorities along with friendliness and a familiar atmosphere. The Gallery Hostel on Rue Miguel Bombarda, just a 10-minute walk from the centre, is one of the impressive faces of the new reimagining of Porto's landscape. The hostel is a rehabilitation of an impressive 1906 building and seeks to maintain the original aspects of a traditional Porto house, while blending it with modern decor and furnishings.
Porto is a heaven for food lovers and the
Gallery Hoste
l offers you a perfect introduction to the food and wine of the region. Many Portuguese hostels offer the option of 'dinner with locals' but few do it better than the Gallery. For a princely sum of €12, you can enjoy a three course meal prepared by the hostel's in-house chef. You could be enjoying anything from the delicious 'Caldo Verde' soup to classics like 'Bacalhau' or 'Arroz de Pato.' There is always a vegetarian option. You also offered a couple of glasses of wine with the meal so its a fantastic offer. The dinner table at the hostel has space for 15 people so it is a wonderful way to meet other guests and bond over the shared love of food and good conversation. The hostel has an onsite bar with an extensive wine list -my hot tip are their delicious white port tonics.
A bed in a 6 bed dorm runs from €22; a double room runs from €64 
Address: Rua de Miguel Bombarda 222, 4050-377 Porto, Portugal.
5) Fort York Boutique Hostel, York.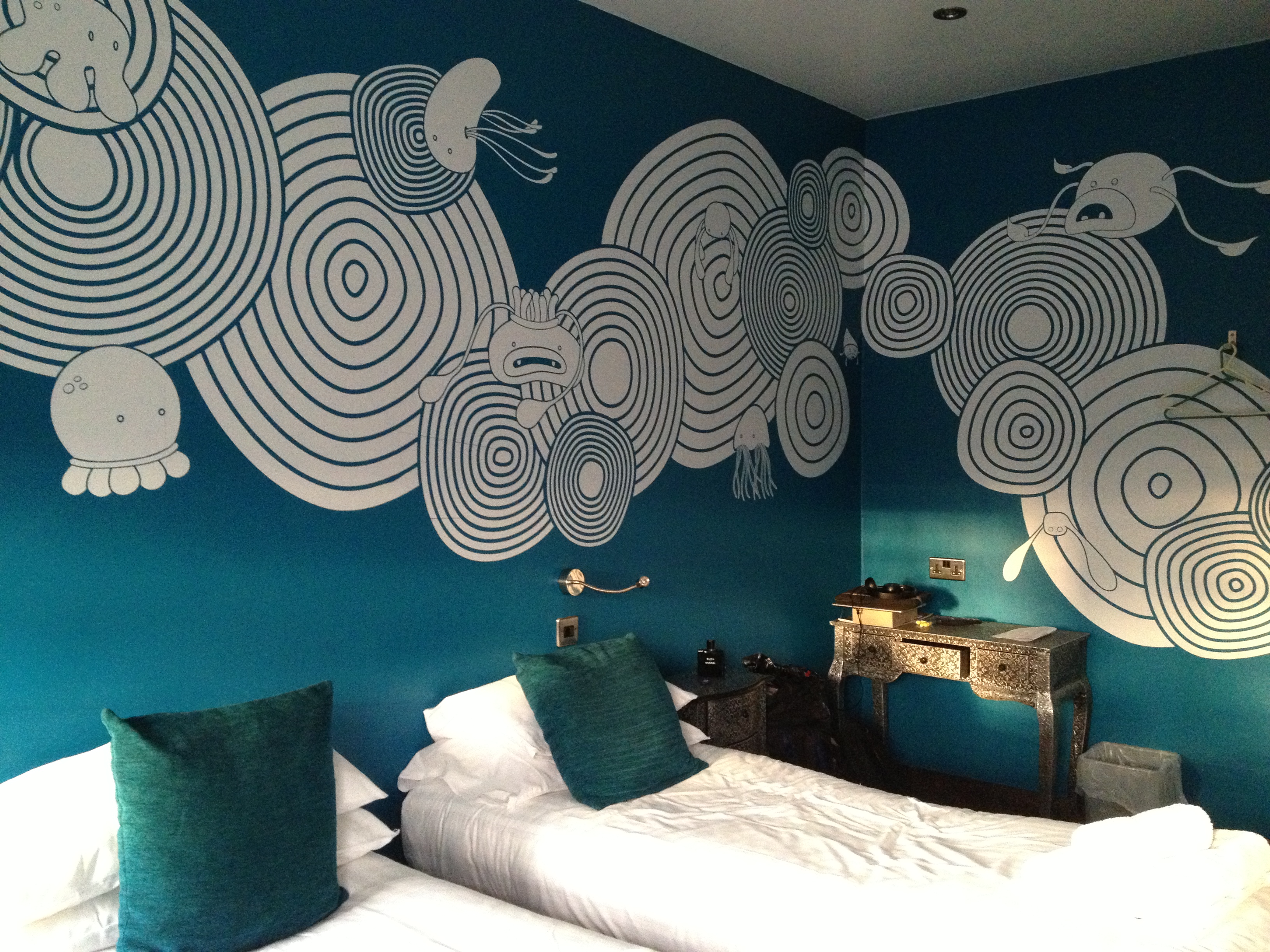 This is my favourite hostel in York and possible in the UK.
It is in a cracking location just off the Stonegate just a few hundred yards from the historic York Minster. Rooms are comfortable, clean and comfortable. From dorms to private doubles- there is something to suit everyone's budget. Staff are really helpful and accommodating.
The hostel has the excellent onsite The Kennedy Restaurant and Bar which is in itself a great place to come and have a bite or just to relax with a book during the day with a coffee or a glass of wine. Plus they have the basement Sotano Charcuterie & Bar which serves wonderful cocktails, craft beers, great wines and delicious tapas. Weekends it tends to get a bit noisy with people flooding out into the streets from the bar below so if you are a light sleeper this hostel may not be ideal for you. Otherwise, there is little else to fault with this hostel. The place is perfect for couples, solo travellers.
Privates start from £45, dorms from £30.
Address: 1 Little Stonegate, York YO1 8AX, United Kingdom.
6) Circus Hostel, Berlin
I love the location of the Circus Hostel. Guests are in the prime location of Rosenthaler Platz where you are within easy reach of everything in Berlin. Alexanderplatz is a 15-minute walk away. Prenzlauer Berg is up the hill. Right across you have the uber hip St Oberholtz cafe and also Main Haus Am See bar (open 24/7- need beer, want a coffee at 5 am, or doze on their comfy leather sofas, listen to cool dj's…anything goes). Circus Hostel welcomes a nice mix of travellers- backpackers, students and also couples and mature travellers. This hostel offers the perfect balance of great value, funky vibe and really nice dorms plus private ensuite rooms. You can even rent a penthouse apartment, which comes with a full kitchen and stunning panoramic views of Mitte and TV Tower in the distance. Staff, like their international guests come from a wide variety of cool backgrounds and are really helpful and friendly. All rooms offer safety deposit boxes and access to shared bathroom facilities. It's not strictly what I would call a party hostel but has a nice communal vibe and social atmosphere.
The on-site bar and café area called Katz and Maus does a great selection of food including the excellent €5 all-you-can-eat buffet breakfast that is served till 1pm. There is also the basement Goldman's Bar, which has the unusual feature of a dedicated shrine to the 'Hoff'- complete with free postcards with cool Hoff facts who is a cult hero in these parts thanks to his role in the fall of the wall. The Hoff Shrine has been such a hit with guests and locals alike that there are now plans to create a dedicated museum for the Hoff within the hostel. The cool thing about this hostel is the in-house microbrewery where high quality seasonal beers are brewed with top quality sourced ingredients. Additionally the Fabisch Restaurant serves a breakfast buffet and a delectable menu of regional cuisine, sourced from local, fresh ingredients.
A night's stay in a 8-10 person dorm starts from €19; a private double room will set you back €75 per night.
Address: Weinbergsweg 1A, 10119 Berlin, Germany.
7) Ostello Bello, Milan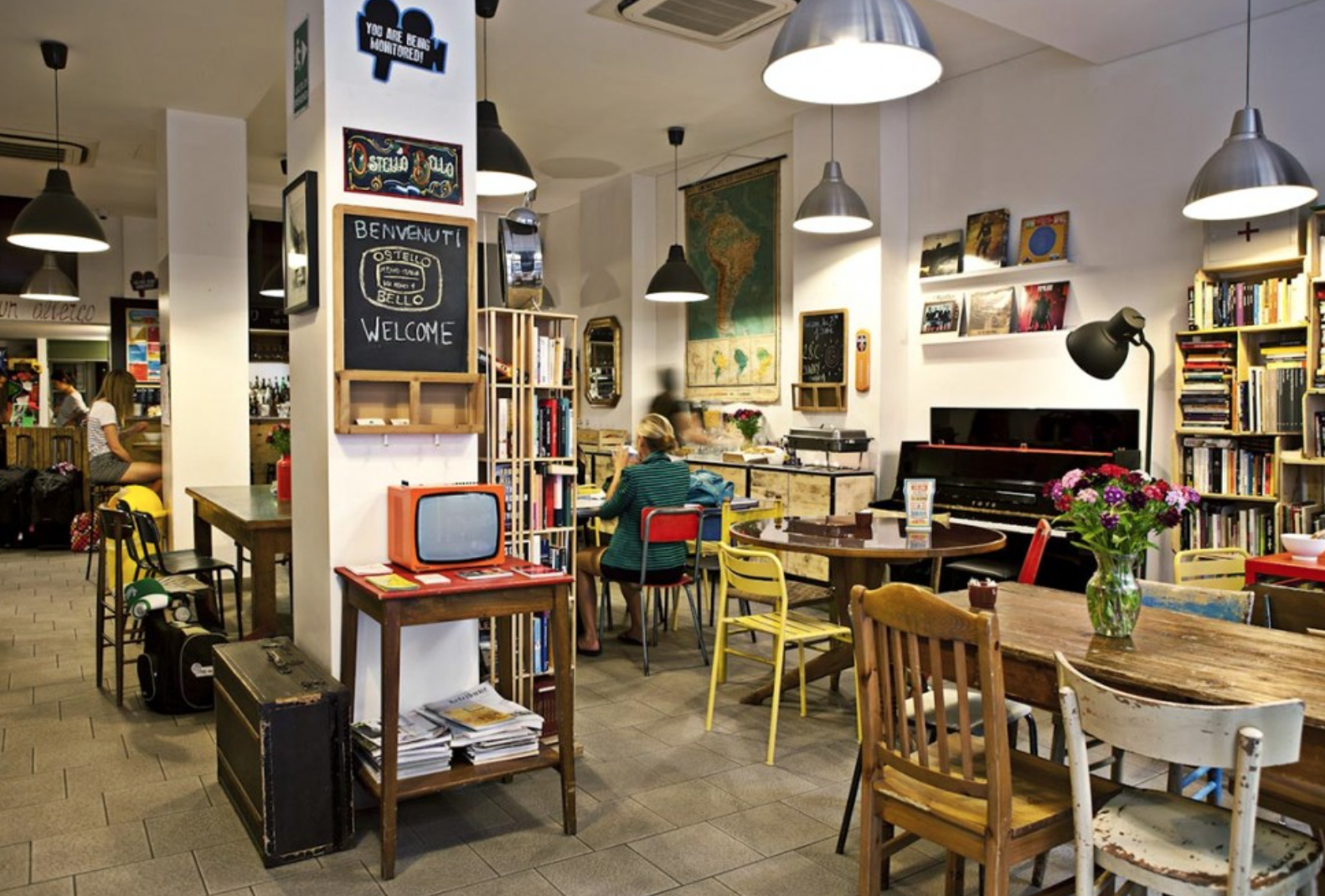 A free Mediterranean breakfast whenever you wake up, aperitivo in the evening with locals in a traditional Italian-style bar, lazy afternoons on a bright terrace with hammocks and barbecues – Ostello Bello is a hostel with an amazing difference and a great reason to visit Milan.
Just a 10-minute walk from the Duomo, Ostello Bello boasts a great location with easy access to Milan's nightlife and fashion hotspots, as well as sites like Galleria Vittorio Emanuele, La Scala, Santa Maria della Grazie and Castello Sforesco.
A bed in a mixed dorm will cost you approximately around €38 per night. A private double room from €98 per night.
Address: Via Medici, 4, 20123 Milano, Italy.
8) The Beehive Hotel and Hostel, Rome
Right next to Rome's Termini station, the eco-conscious Beehive Hostel and Hotel is an oasis of calm in this fast-paced city, complete with a garden and an organic vegetarian café that offers generous portions of locally sourced, home- cooked goodness. Just two blocks from Rome's Termini station on Via Marghera, the hostel is in close proximity to Piazza della Repubblica and sights like the Basilica di Santa Maria Maggiore.
This place is a hybrid of a hostel and a holistic retreat – perfect for unwinding after a day of exploring Rome. The common lounge has a huge Mac desktop for browsing the Internet, plus a nice selection of travel guides. The garden area is a blissful oasis of calm – the kind of place where you can linger for hours while chatting with guests while drinking wine and losing track of time. The staff are friendly and attentive. The owners, Linda and Steve are passionate locals and have some great tips to share to make your stay more enjoyable, like their own free guide to Rome, which you can download from the Beehive website.
The real added bonus of staying here is their excellent organic vegan café. Breakfast is not included in the room price, but if you do splash out, it is a real treat. You have some exciting options ranging from scrambled tofu with veggies or Juk: Korean Rice Porridge (has to be ordered a day in advance) or French toast with fruit and honey. They also have local craft beers and organic wine from Umbria ( €8 a bottle, €2 a glass) They also host a yummy vegan aperitivo buffet and vegetarian dinners  few times a week and also host cooking classes. Steve and Linda are also have a huge wealth of knowledge about the food scene in Rome and a wealth of excellent suggestions so you are in good hands here.
Private rooms with shared bathrooms start from €70. A bed in a mixed gender peaceful dorm room starts from €25 per person per night. 
Address: Via Marghera, 8, 00185 Roma, Italy.
9) Hello I'm Local Hostel, Haarlem
Hello I'm Local is a boutique hostel centrally located in the city centre of Haarlem in the Netherlands. It is located in the Burgwal neighbourhood of Haarlem. It is in close proximity to the famous Grote Markt and the water so it is very well placed. It is also only a 15 minute train ride into Amsterdam from the city. There are a total of 12 rooms and a living room and patio for relaxation. The rooms are clean, airy and bright. There is no Wi-Fi or TV in the bedrooms, only in the living room area. Friends and guests are welcome in the living room or courtyard but quiet time starts at 11 pm at  night. This is the perfect hostel to enjoy that undisturbed night of rest.
Hello I'm Local takes great pride in sourcing everything from local producers. They serve fabulous breakfasts where you can savour their hand kneaded traditional bread ( option for picking gluten free, muesli and raisin flavoured bread), enjoy it with some organic cheese from the local Doruveal farm or homemade rhubarb strawberry jam from J'aime. Plus you have options of organic muesli with blueberries or scrambled eggs. During the day you can graze on their meat platter from Wild Van Wild or dig into their delicious bitterballens. They also serve the heavenly local Jopen craft beer and have recently started a food and bike tour for foodies.
A bed in a mixed dorm (max 14 people occupancy) costs about €19 per night; a double room costs €65.
Address: Spiegelstraat 4, 2011 BP Haarlem, Netherlands
10) Tattva Design Hostel, Oporto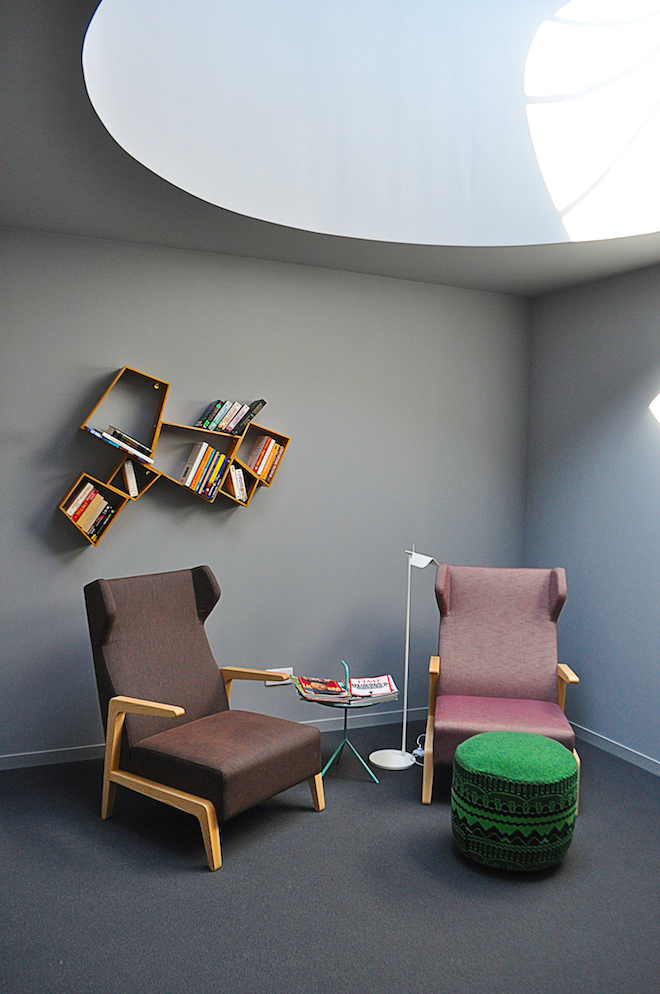 Tattva Design Hostel has a great location, in the heart of Porto and the 'world heritage' protected area. All the main sights of Porto are within walking distance. Ribeira district is a 15-minute walk. The hostel is a 3-minute walk from Sao Bento Train and metro station (direct link to the Airport) and the Rede expressos bus terminal. This is a beautiful hostel, designed with the traveller in mind. Great design is not something you would normally associate with a hostel. Nice balance of bold but not overpowering colours, well furnished and beautiful light features. Free Wi-Fi is available throughout the building and worked well during my stay. The common areas are very relaxed, informal and homely. I spent a lot of time in their aquarium room, catching up with my writing on the laptop, the huge 3 metre aquarium tank filled with its exotic looking fish, my soothing eye candy. They have a fully equipped and spacious kitchen. There is a grocery store just down the road with all the essentials, which is handy.
Other cool features of the hostel are their free walking tours. Plus, if you wish to explore the Douro valley and beyond, they run a couple of day tours. The staff I met during my stay were friendly and helpful so that is another major plus point of the hostel.
Tattoo Design Hostel run a fab in-house restaurant that serves up a nice mix of Indian and Portuguese classics. They serve a fabulous chicken curry and vegetarian samosas are highly recommended. Their free all you can eat pancake breakfasts are fab plus depending on the weather they organise BBQ 2-3 times a week. The hostel also hosts a dinner with locals for just €10.
A bed in a 10 bed mixed dorm starts from €17 per person per night.
Address: 28, R. do Cativo 26, 4000-160 Porto, Portugal
11. Casa Gracia Hostel, Barcelona
Casa Gracia falls into the category of a 'gastrocultural' hostel: beautiful hostel & rooms, wonderful in house restaurant, basement bar ( fab cocktails) and live music featuring some of Barcelona's most promising artists. Fabulous hostel.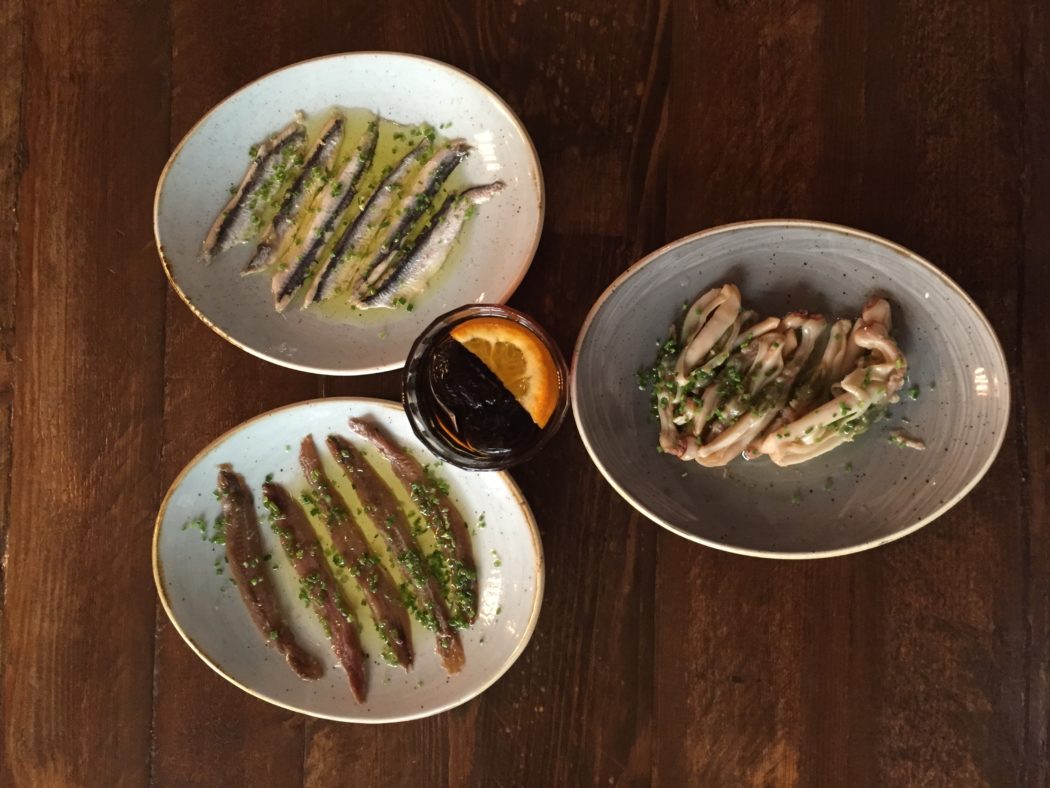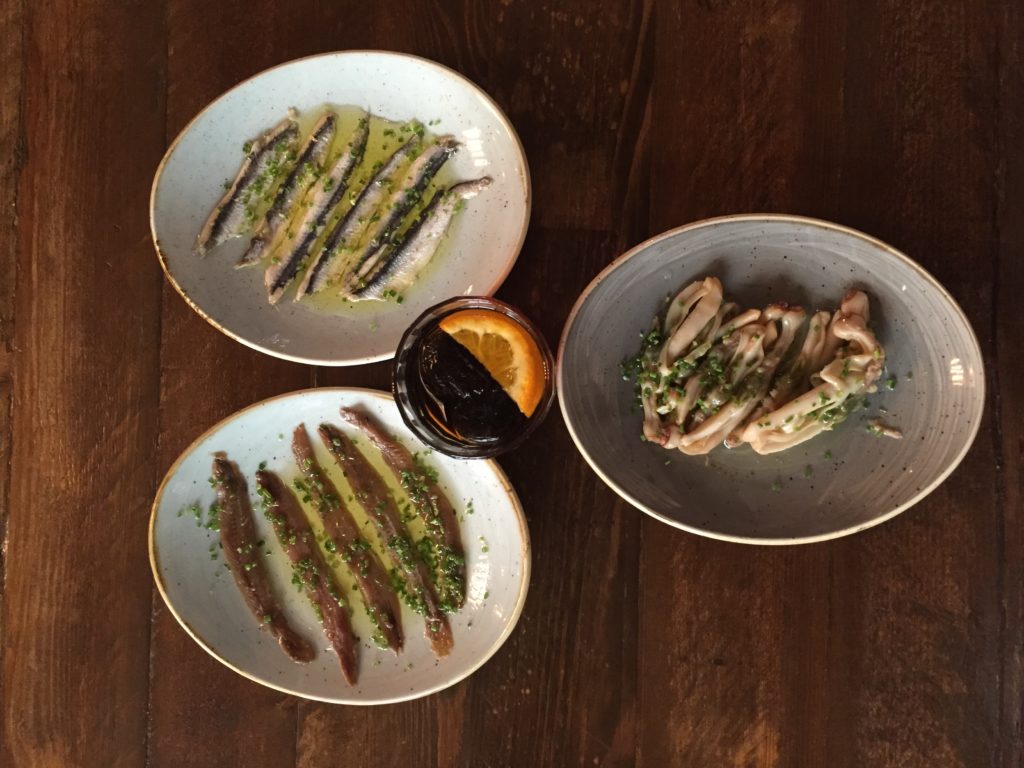 La Paisana, their in house restaurant serves traditional Catalan and fusion cuisine. They serve cold Vermouth and unpasteurised Moritz beer on tap plus a very tasty range of fusion tapas, cold cuts and cheese. Their €12 menu is excellent value plus their weekend 'vrunch'- vermouth & brunch is the perfect way to kick off your day.
At rates close to €100 euros a night for a private double and €30- €50 euros for a bed in the dorm, you're looking at prices that are above the median average but still in terms of value for the experience and stay, I think it's worth it.
---
Please note that some links on this post and blog contain affiliate referrals. By clicking through and booking via my site, you are helping me reduce the site's running costs. Please note- I only link and recommend places to you that I love. Thank you.