Welcome to The Yellow, possibly the greatest party hostel in Rome and possibly Planet Earth. This hostel has been designed with the idea of you having the wildest night of your life. There are lot of cool spaces where you can easily meet your fellow guests. Greatest of which is the Yellow Bar. However it would be a huge mistake to label the Yellow just as a party hostel. The Yellow is a bold concept in hospitality where guests can eat, party, sleep and work in one space. Hostel is no longer just a place to rest your head with dorms. The Yellow is the personification of the modern breed of hostels which are flexible and with multiple identities. You can catch a local band in actions. Go on a food tour of Rome with a local or enjoy a cooking class preparing something typically Roman like a pasta guanciale. If you are travelling for work you catch up with work in their brand new co-working space. Even get your hair cut in their soon to be launched hairdresser. There are plans for even an escape room. Yellow is a very exciting fun space. Prepare to be amazed.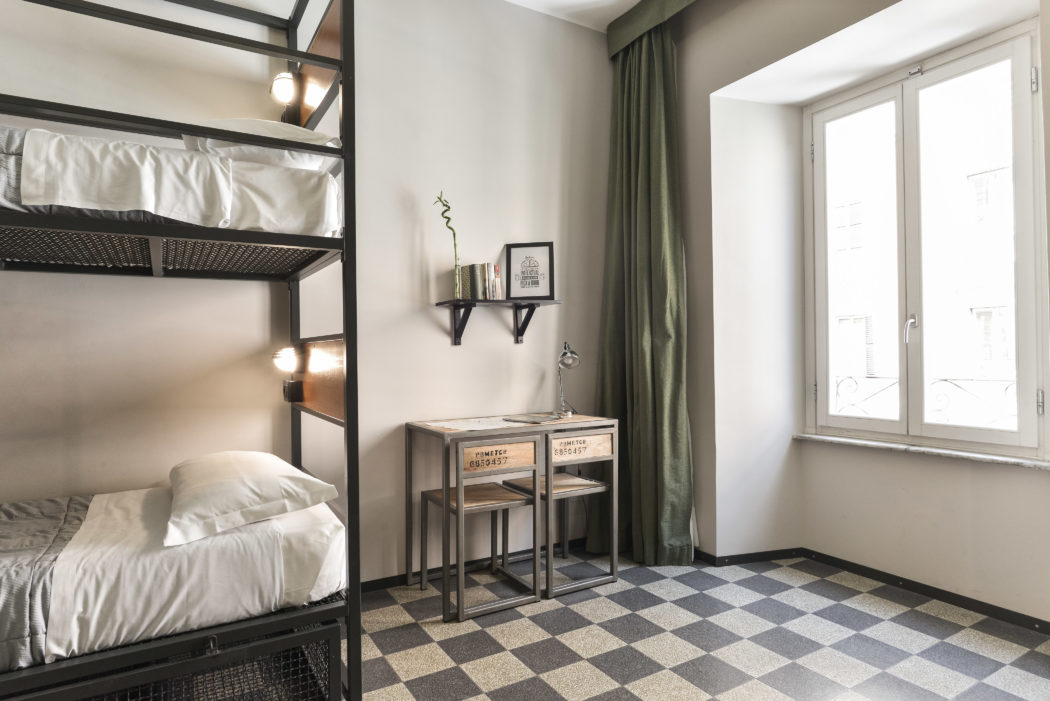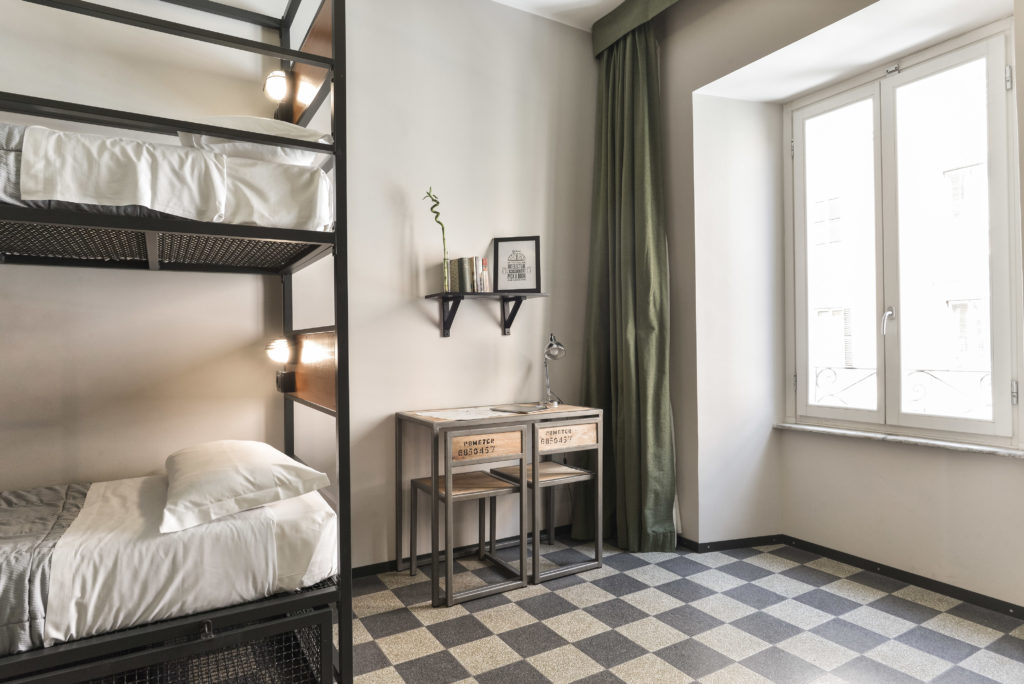 Rooms and bathrooms
The Yellow caters to all types of travellers. If you are travelling solo and want to meet people, party in Rome then the ensuite dorms are perfect here. (They non ensuite dorms available too) Equipped with reading light, power outlet lockers- they are comfortable and clean. Plus most importantly in summer the ensuite dorms have air conditioning.
If you are looking for something more peaceful , relaxed their private rooms in the newly launched Yellow Hotel across the road are great. They are equipped with a private en suite bathroom, direct-dial phone, independent Air Con, heating, a safety deposit box, hair dryer, mini fridge and wired Internet access. If I was to nitpick, the private room I was in looked a little dated but there are in the process of upgrading all these rooms.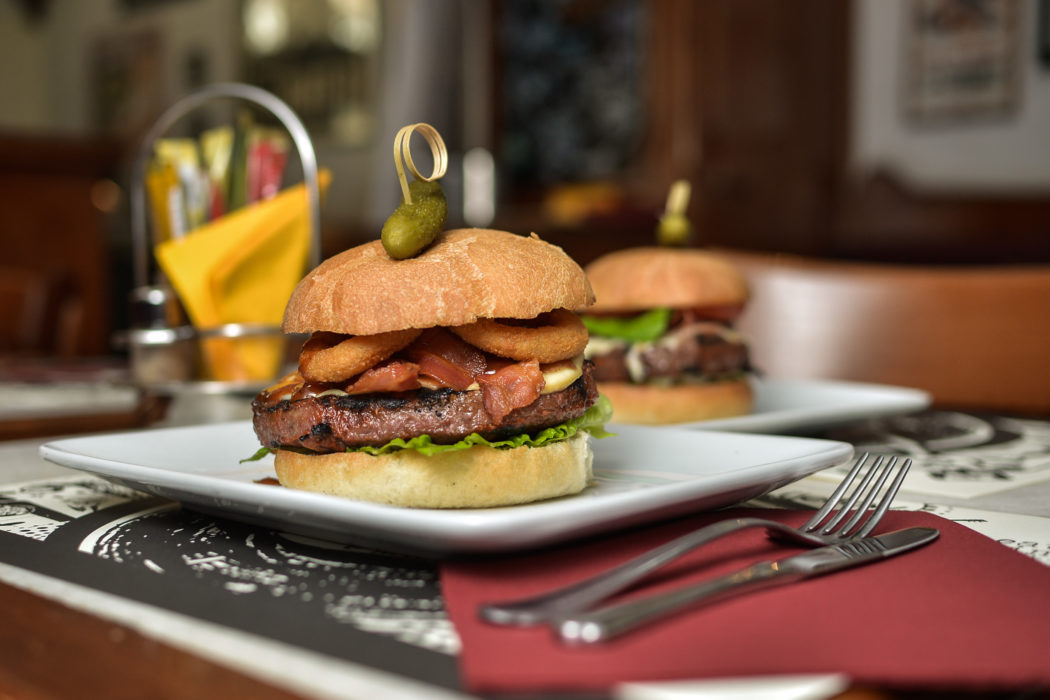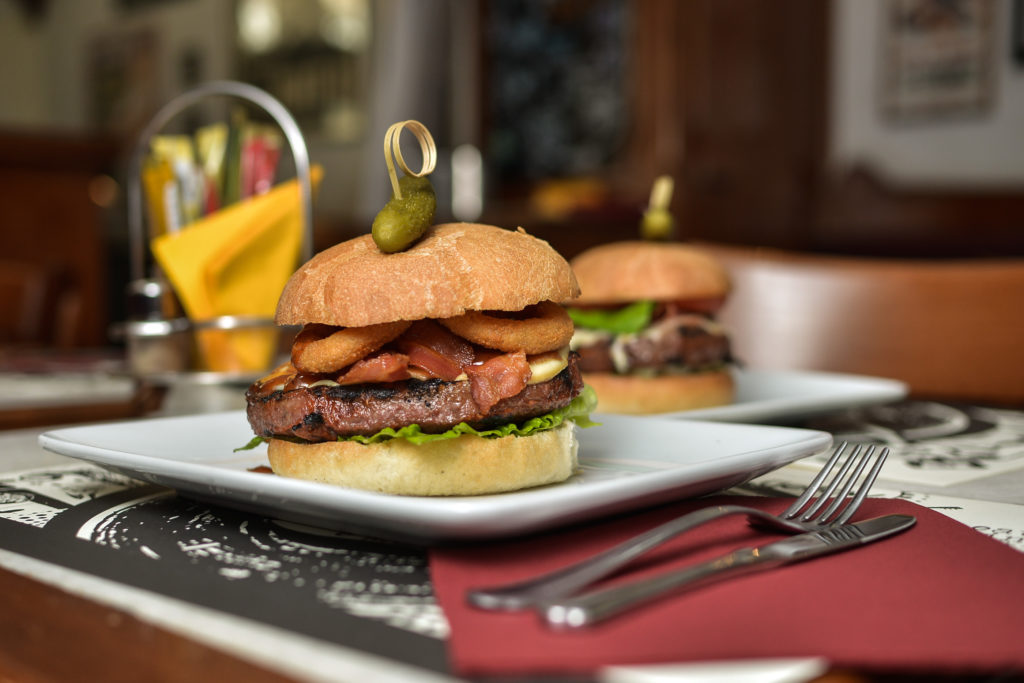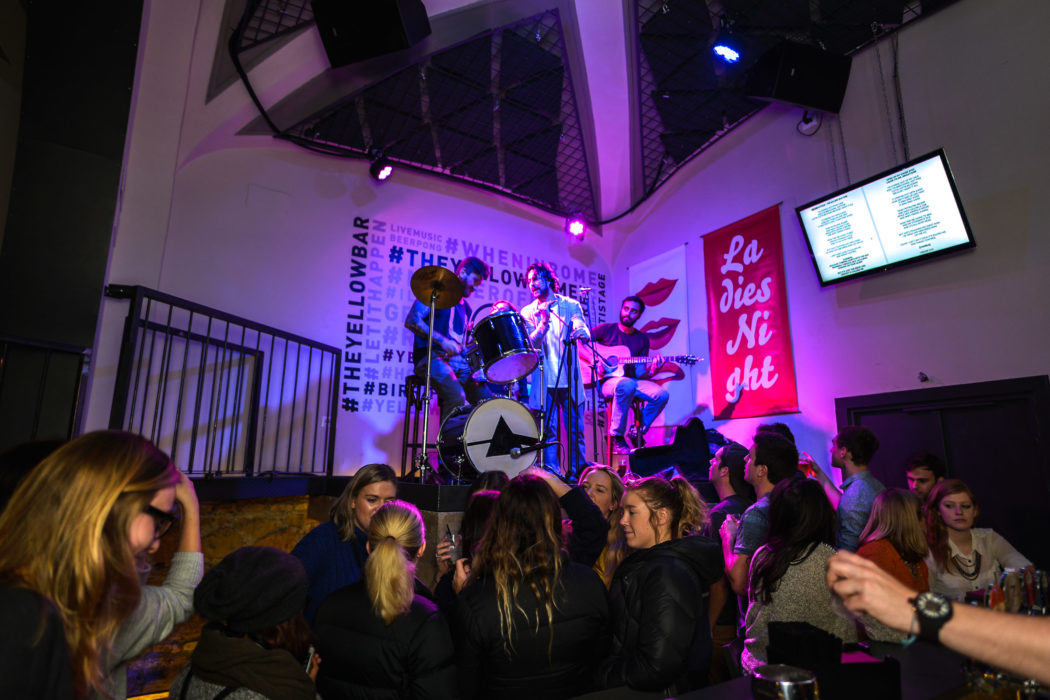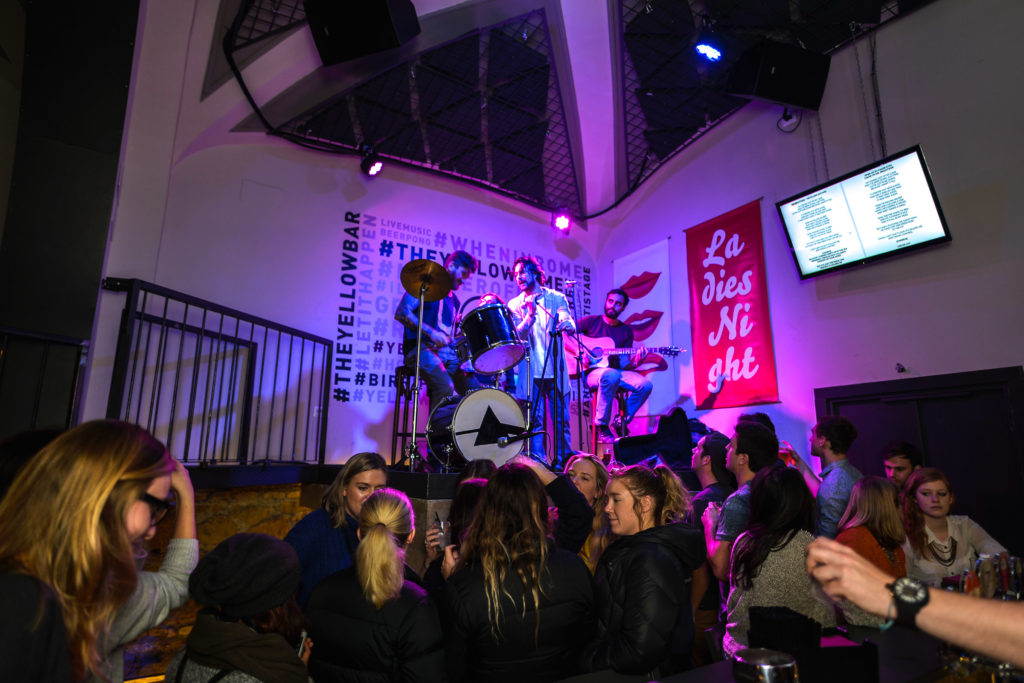 Facilities
Great features of this hostel: they have free and working wifi,  free iPad hire (30 min/day) plus a free drink when you follow the hostel on Google+,
The Yellow Bar across the road is where all the action happens. With some of the cheapest drinks in town, a regular programme of events that includes great local bands and DJ nights in their basement nightclub, Arcade. The cherry on the cake is the downright bizarre yet entertaining Tonika -a kind of x-rated fitness live video is one way of describing it. I shall say no more. You will have to see it for yourself. Bartenders at some point go around offering free shots of Jager which leads to even more wild gyrating on stage from hostel guests. If that doesn't whet your appetite you can sign up for a fee and grab a seat on the 'Rollin Bar': a magical mystery tour of Rome by night. Imagine a van with strobing lights, half crazed backpackers knocking down unlimited booze on offer accompanied by the surreal beautiful view of Rome at night. Plus there is a pole fitted somewhere if memory serves me correctly. Crazy eh.
Breakfast which is served at the bar is often a sobering affair where you start piecing the previous night together with the help of hostel guests.
The hostel serves a la carte breakfast available from €2.50 and up. Plus most importantly, they have a proper coffee machine here. There is an all day menu where you can help yourself from burgers to salads. Pretty decent fare for a hostel. My preference would be to dine at Mamma Angela's Trattoria across the road. Great selection of antipasti, fab bruschetta and amongst many other dishes they serve a fantastic Roman classic: cacio e pepe (cheese and pepper)
Hostel offers a variety of great walking tours and organises cooking classes in the new basement kitchen of the hotel area. Kitchen is available for use by all hostel guests.
In the new hotel building, there is also a 'movie garden'- a hidden inner courtyard where you can watch classic movies or just relax with a book during the day and chill.
In terms of other key facilities, the hostel has a laundry service. For a small fee they will take care of your dirty clothes.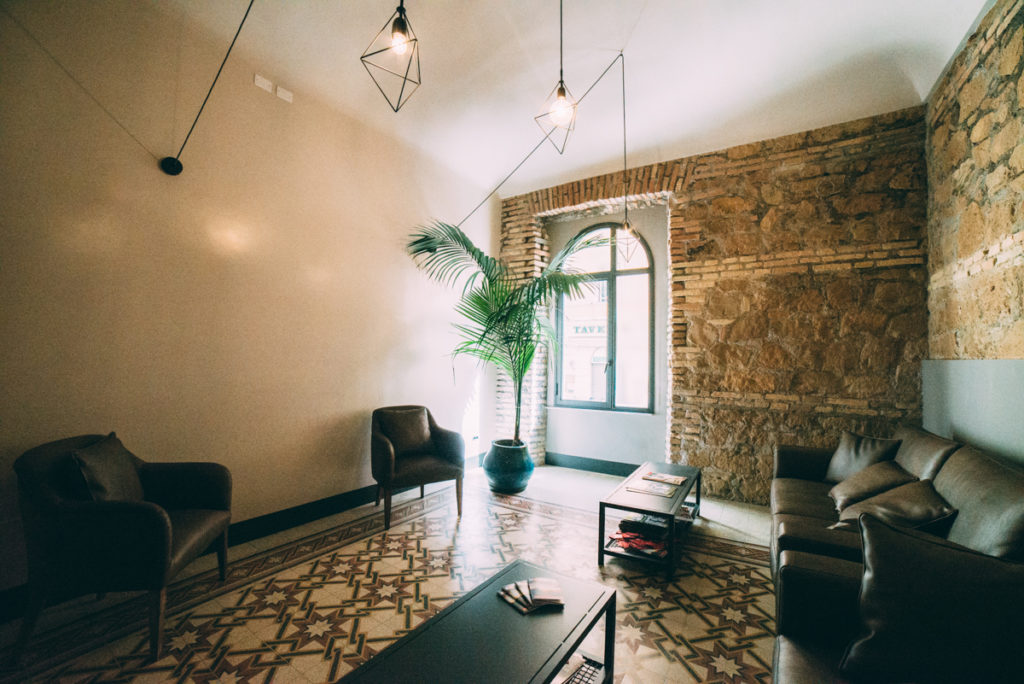 Why is this a luxury hostel?
Crazy, sexy and fun are the words I would use to describe the Yellow experience. If you feel young at heart and party like its still 1999, then you will love the Yellow forever. If you are not the partying, social type and looking for something placid then look elsewhere. Yellow is so much more than just a party palace. They've got a ton of exciting plans for the place: barber shop, coworking space, escape room and a 2nd bar. Btw the staff are great too: very friendly & helpful. Staying at the Yellow was an experience that will stay with me for years to come.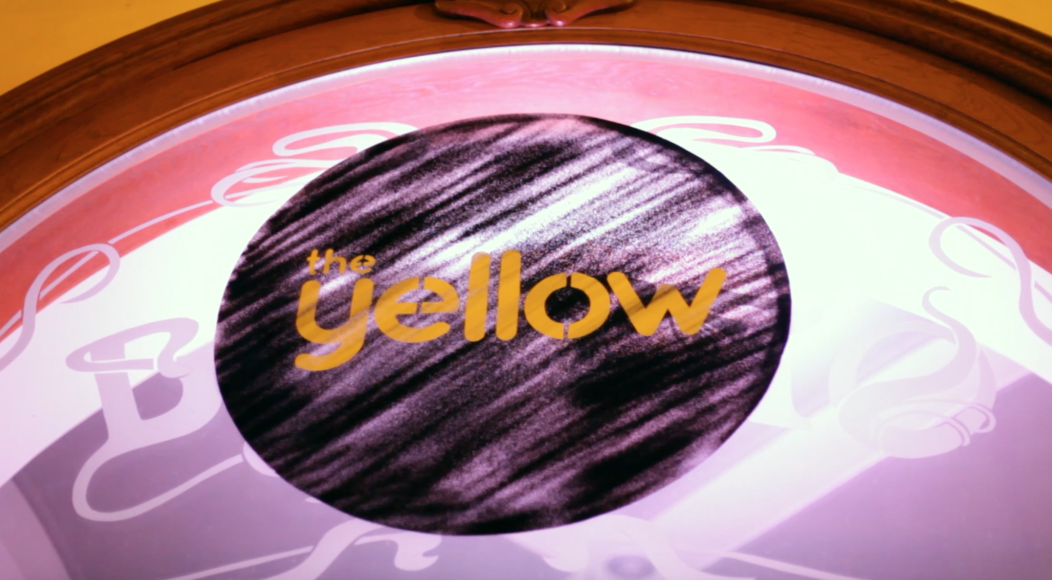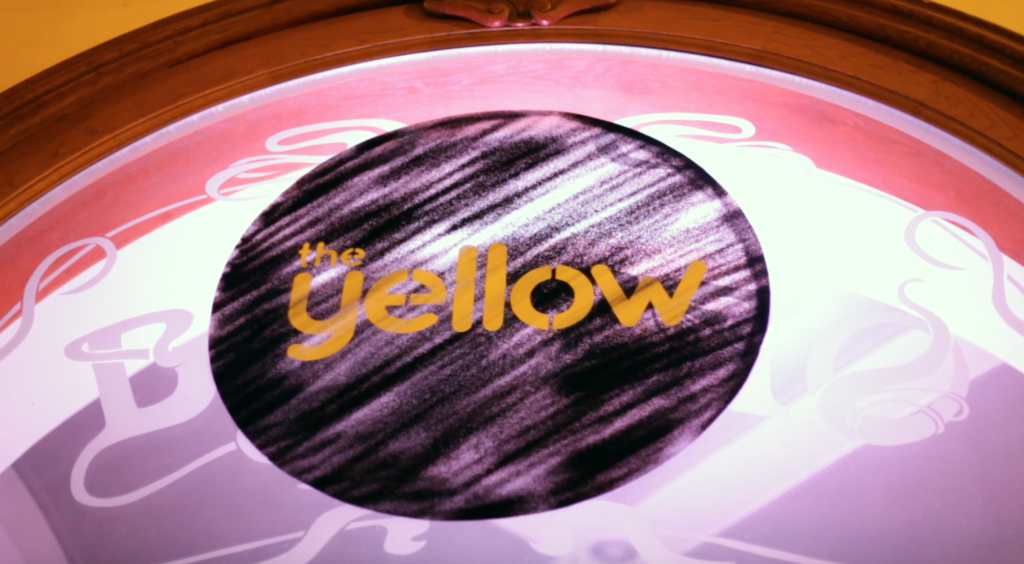 Fact box
Booking via Hostelworld.com, doubles start around the €50 mark while a bed in a 10-bed mixed dorm costs €15 EUR. The hostel also offers 6-bed mixed dorms for just €21 en-suite as well as female only 6-beds dorms for €23 en-suite.
Via Palestro, 51, 00185 Roma, Italy