If you're looking for happiness while vacationing in the UK, Edinburgh should be a city that figures high on your list.
The city came 2nd in a recent survey of cities with the best quality of life. There are so many unique experiences that this city can offer to a tourist. Best festival in the world, beautiful mélange of Victorian and Georgian architecture, great pubs on every corner , superb seafood ( Fishers in Leith!) and then you have this beautiful extinct volcano right in the middle of the city which you can climb to the top of and have a breathtaking panoramic view of the city.
It's interesting how your perspective changes when you don't visit the city as a tourist. My perspective is quite unique. I lived in Edinburgh for almost 8 years. Revisiting the city recently in September was for me like meeting an old friend. Revisiting the old pubs I used to frequent with friends. Hanging out in the very same Starbucks café on the Canongate that used to be my 'office.' Coffee still sucks but the view is great of the Christmas shop and the Canongate Kirk across the road.
I wanted to stay somewhere central too. The perfect location would be the Royal Mile. Touristy? Yes. It's not too bad, especially in Autumn and winter. An apartment would be perfect. Somewhere I could stay for a week and have my own personal space. Do my own work. Cook. When you spend 8 months on the road a year, it's always great to have a place with a kitchen where you can cook your own food,
So after checking out a few sites, via FlipKey  I found a 2 bedroom apartment on Blackfriars Street just off the Royal Mile.( Roughly in the middle of the mile)
Location
The flat is just a few doors away from one of my favourite bar/restaurants in town-Blackfriars , where you can sample delicious ribeye, chips with a proper bearnaise sauce.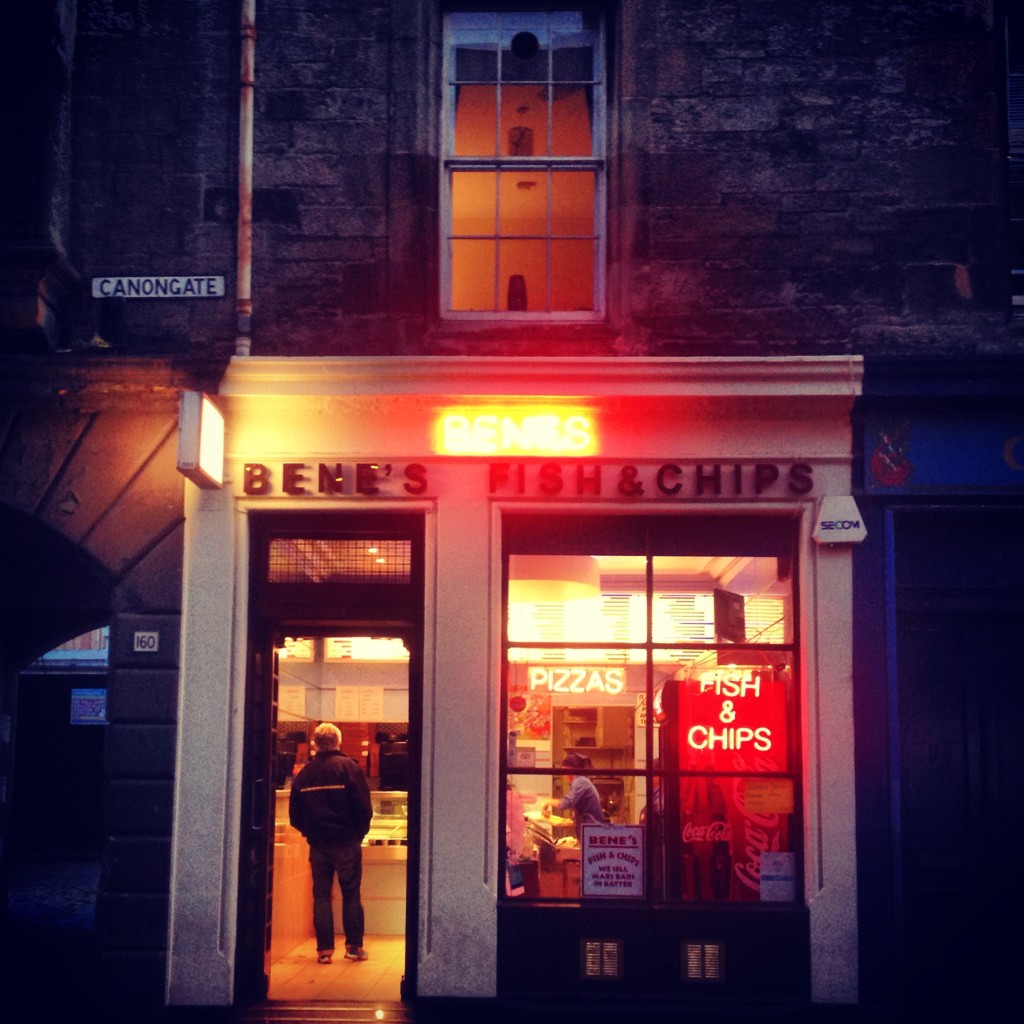 Plus a few hundred yards down the Mile, I could pop into my favourite chippy- Bene's ( in picture, where you can also sample that unique Scottish speciality- the deep fried mars bar )
Plus there's a Tesco convenience store down the road in Holyrood and another one on South Bridge: all within a 5 minute walking radius, so you're in a great location.
What's it like inside?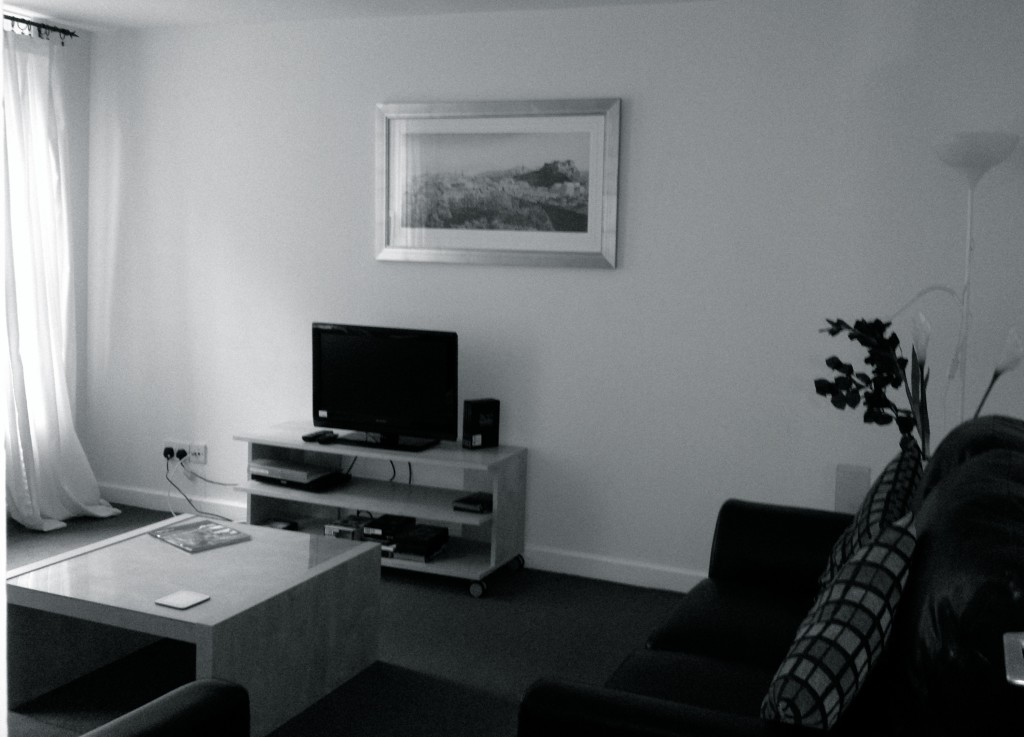 The flat inside was perfect.  At the scheduled time of arrival I was greeted by the owner, Lolanda who gave me a quick orientation of the flat and its facilities. Perfect.
Flat was warm and cosy, fully carpeted. Rooms had large double glazing windows which let in a lot of light so even on the odd dreich  day, the place did not feel depressing.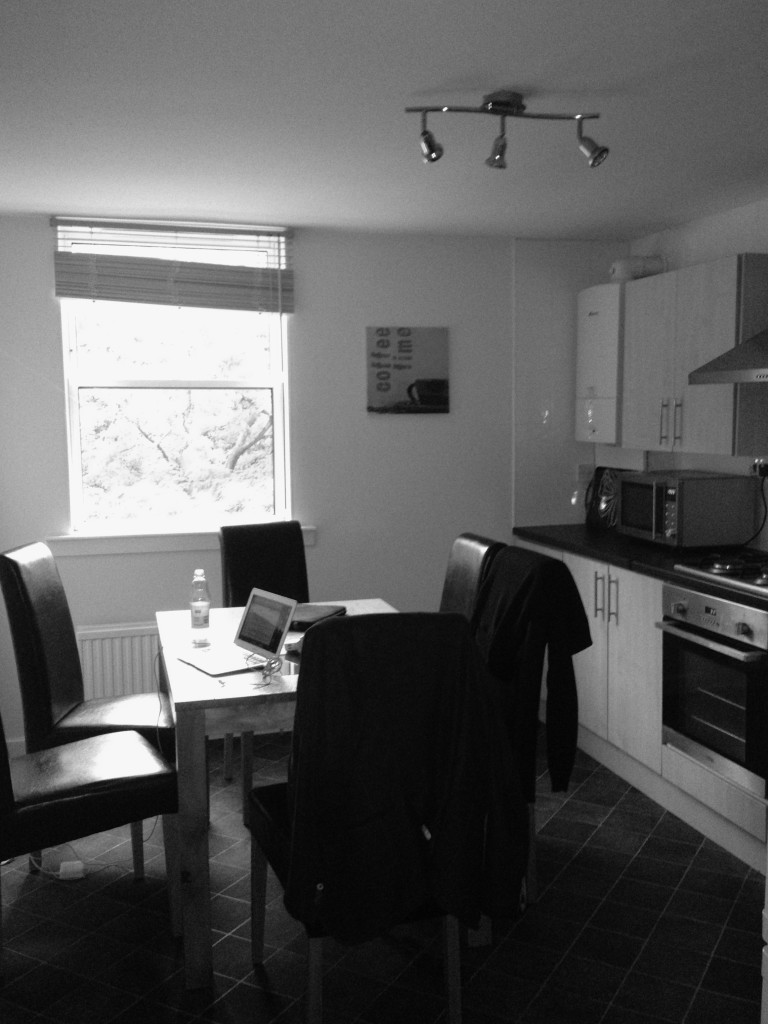 Kitchen was fantastic and a nice size with all the modcons you would have in your own home kitchen- fridge, freezer, electric cooker, oven, microwave and kettle. There was a nice large table in the centre that could be extended to seat 6 people.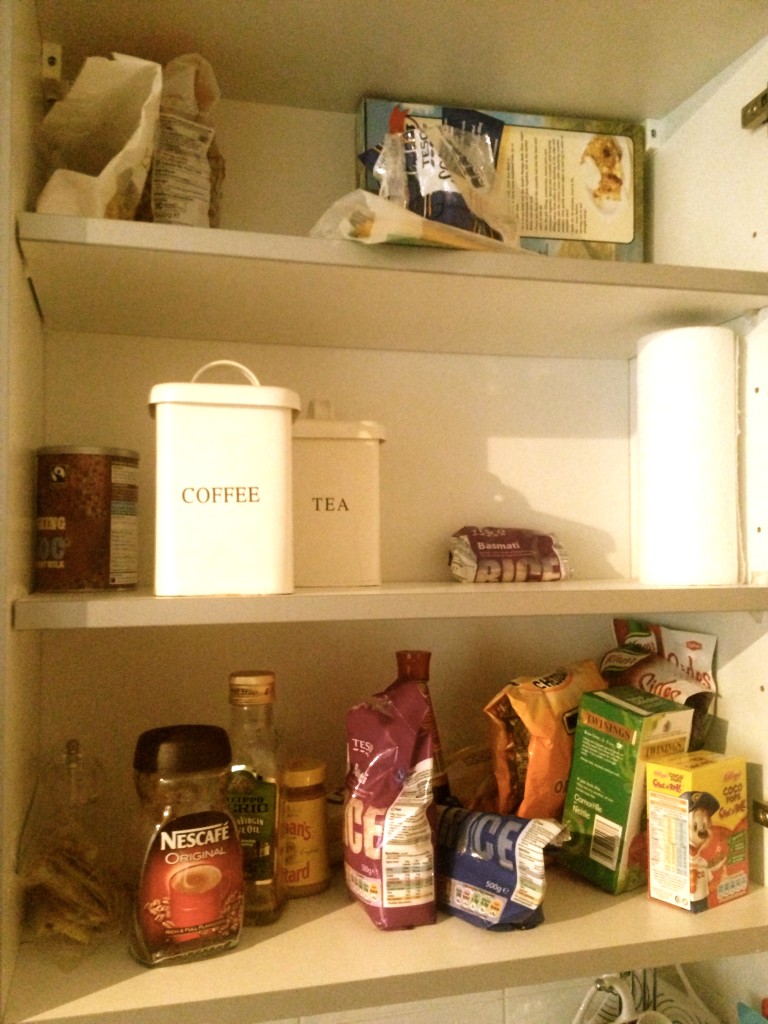 Lolanda was very thoughtful and left some essentials in the cupboard –salt, sugar, pepper, tea, some rice, spices, pasta and some cereal packets. This attention to detail makes such a big difference to your stay especially if you landed at the flat after a long day of travel. Fresh towels were provided for both rooms which is another nice bonus. Toiletries and soap were provided in the bathroom which had a pretty decent shower.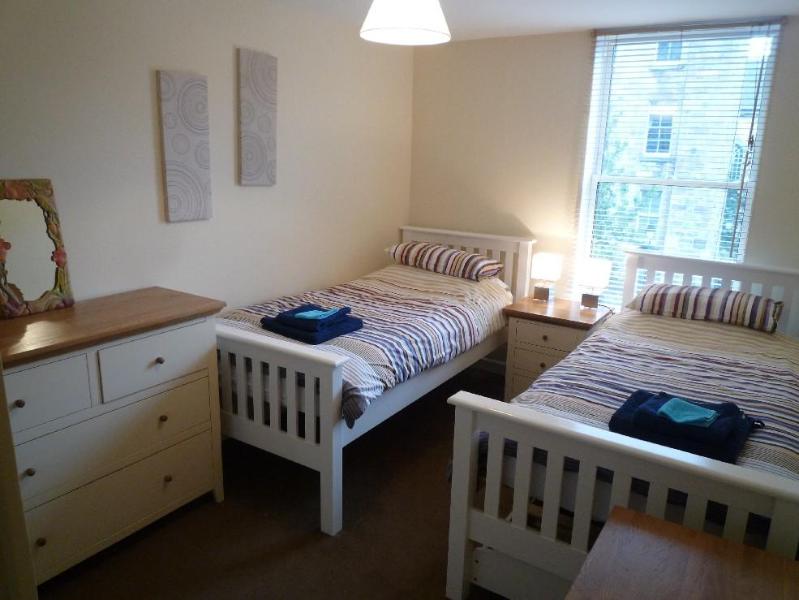 The rooms
Two bedrooms. First bedroom has two single beds. Lots of light. Very comfortable.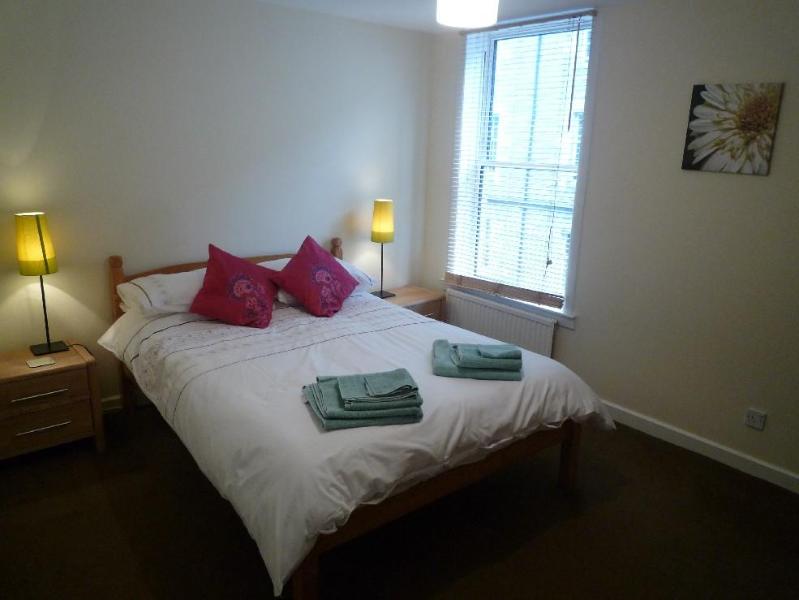 Second and main bedroom overlooking the street had a double bed in which I slept in.
There was a light and a table beside each bed. Plus a plug point to recharge your phone and gadgets. Both bedrooms had a large cupboard with lots of hangers to hang up your clothes.
The living room has a very comfortable sofa which I would sink into. It has a nice sized plasma screen TV with all the Freeview channels.
Nice extras
There is also a DVD player and a nice selection of DVD's for guests to watch a movie. Other things I liked about this apartment was the excellent wireless internet connection. Superfast and signal was strong in all parts of the flat. They also have a separate room with a washing machine , place to dry your clothes plus an iron and ironing board.
Cost
Electricity, gas bills were included in the price. The total rent for the 6 days was £300 which comes out to be just £50 per night, based on 2 people staying. (Note that these prices were off-season. Cost can be significantly higher in peak season)  Based on 4 people staying, the price goes up by just another £50. So it's a terrific deal for the location and the space.
Any drawbacks?
I couldn't really pick fault with this flat. It was clean. Comfortable. Great location. Nicely equipped. Plus extremely great value for money.
On my next visit to Edinburgh, I would happily stay here again.
Disclaimer: Please note that I was a guest of Flipkey but the views expressed here are entirely my own.