Is there any point in going across the world to eat something or buy something or to watch poor people squatting among their ruins?  Travel is a state of mind. It has nothing to do with distance or the exotic. It is almost entirely an inner experience.
-Paul Theroux
As I lie in the darkness of winter dreaming of summer, I take this time to connect with my inner travelling child and become more of an armchair traveller.
I spend long hours in front of my fire.
My favourite glass of wine.
I am fond of a fresh fruity Beaujolais.

Long winter nights like this with a bottle of wine were made for daydreaming of summer.

I gather some of my beloved Lonely Planet Guidebooks like Europe on a Shoestring or Wallpaper Guide to Miami to plan of trips ahead or often I like reading travelogues.
At the moment I am reading Tim Parks's memories of growing up in a small village near Verona in Italy with his children- a warm, richly observed book called ' An Italian Education'
It's a fascinating insight into his life in Italy, the cultures and traditions, the pecularities of the language, what makes Italians so Italian…

It's amazing how much you travel in the mind while being in one place.
Being an armchair traveller is no substitute for the real thing but then hey a person has gotta to dream.Right?
Especially when majority of Europe it's under the grip of sub-zero temperatures.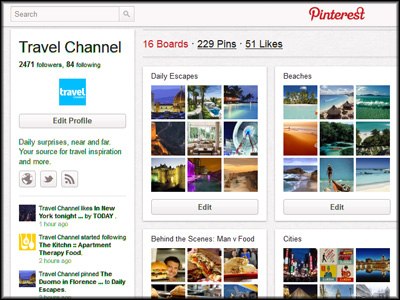 Pinterest as become my latest obsession as an armchair traveller- I am a visual person so the chance to explore places through images and share them via this unique revolving virtual pinboard. Great idea.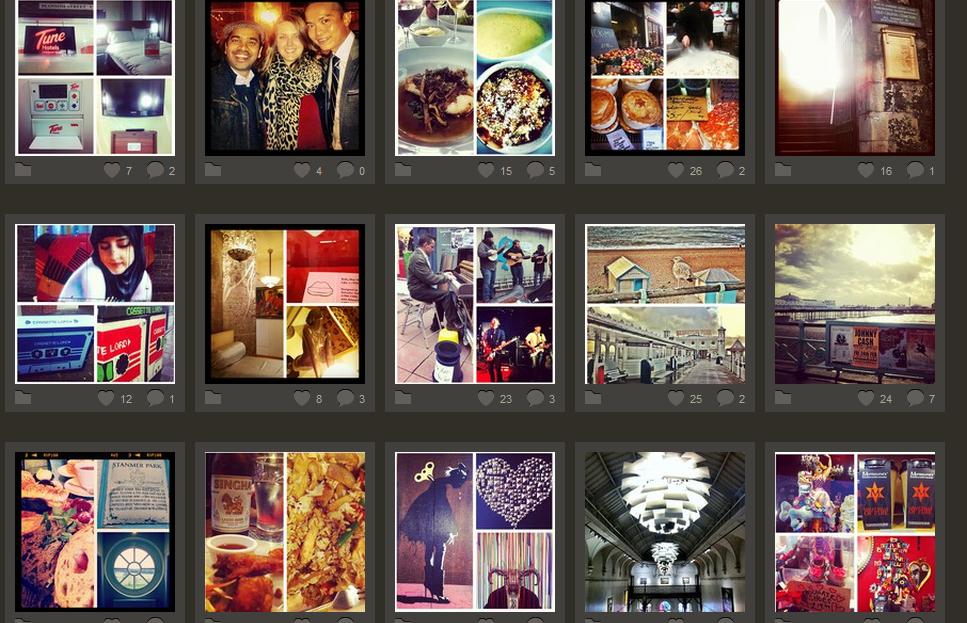 Friends of mine will know of my obsession for Instagram.
I love how typing into a city name or country name using the hashtag i.e; #Italy or #Calcutta, I can pull together in real-time this visual guide to each country and place I have been to or dream of visiting.
I also enjoy whenever time permits, taking part in #TTOT : Travel Talk on Twitter – a genius, great intiative that was started by my good friend and fellow travel blogger- Melvin Boecher from Traveldudes
It takes place: 930am and 930pm on Twitter every Tuesday.
You have a set topic like ' Offbeat Travel' or ' Natural Wonders of the World' and 5 questions which are tweeted at intervals of 10 minutes.
All you have to is answer the questions using the #TTOT to take part.
I find especially when I am not travelling, #TTOT to be very therapeutic with the chance to interact with travellers from all over the world via Twitter, learn new travel facts and gain inspiration for future travels. Even make some new friends.
When I've managed to drag myself away from the laptop I do like to think of food.
Especially in winter, food is a welcome distraction.
Food reminds me of my best travel memories.
Last week I made a simple dish of Pasta Puttanesca ( translates as 'whore style spaghetti' –  the whores used to cook at night before a long night of work because of its relative simplicity and ease to make this dish, roughly that how the story goes I think… ) – with anchovies, tomatoes, capers, garlic with a touch of parsley to garnish.
Eating that dish was so evocative of my travels in Italy.
A taste of summer.
I often spend hours, enthralled,  watching cookery shows on the Good Food Channel.
It must be a sign of an obsession and old age but whether it's Bourdain, Keith Floyd, Rick Stein or Antonio Carluccio -I never tire of watching these guys.
Think of it.
These guys always go to the best places in the world.
Spend their days just eating good food.
How great is that?
The nomadic chefs' passion for food, its origins, the link to tradition and the roots of the community- it really inspires me and my travel blogging career.
There is always a story behind food which is great being a travel blogger.
Sometimes my sister when she sees my constant barrage of food related tweets and pictures while travelling, she asks me if I am doing anything other than eating.
Only then I start thinking damn! I need to get cracking on and start visiting somewhere.
I also listen to a lot of music when travelling and often create playlists so when you see my Ipod, you'll see playlists created from my trips ' Bologna 2011' , 'Hamburg 2010' or 'London Again'
I just have to press play and suddenly a kaleidoscope of images and memories from each of those trips come flooding in.
Everytime I hear Zero 7 's In the Waiting Line I am back in 2003, on a train to a small village in Tuscany called Certaldo from Rome.
First time in Italy and Tuscany- was an amazing week.
Air's La Femme D' Argent– 2001.July
I am on my way to Bordeuax with friends to a friend's wedding where I drink for the first time Cognac Schweppes , live in a farmhouse overlooking a field of sunflowers and wake every morning to the most sweet smelling bakes croissants and freshly brewed coffee…
I often flick through photographs from the trip while listening to the music to help recreate the 'full experience.'
So there you go some inspiration.
Love to hear your armchair traveller tips?
It's never been easier and more fun to be the armchair traveller.
Whether you're reliving a memory or dreaming of a new one.
So while you may feel that summer is faraway and the winter blues are driving you mad…use the time wisely to reflect.
While you maybe still, you are still moving.…
Going somewhere.
Through a book, some lovely food or even a song.
Expanding your horizons while sitting in an armchair during the coldest, darkest moments of the year.