First thing walking around Brighton that caught my eye are the green telephone termination boxes painted with pixedlated bright images of cassettes with the kickass signature name of…………… Cassette Lord.
I took some photos of his artwork while in Brighton and thought be interesting to find out more about the story behind this unique art project.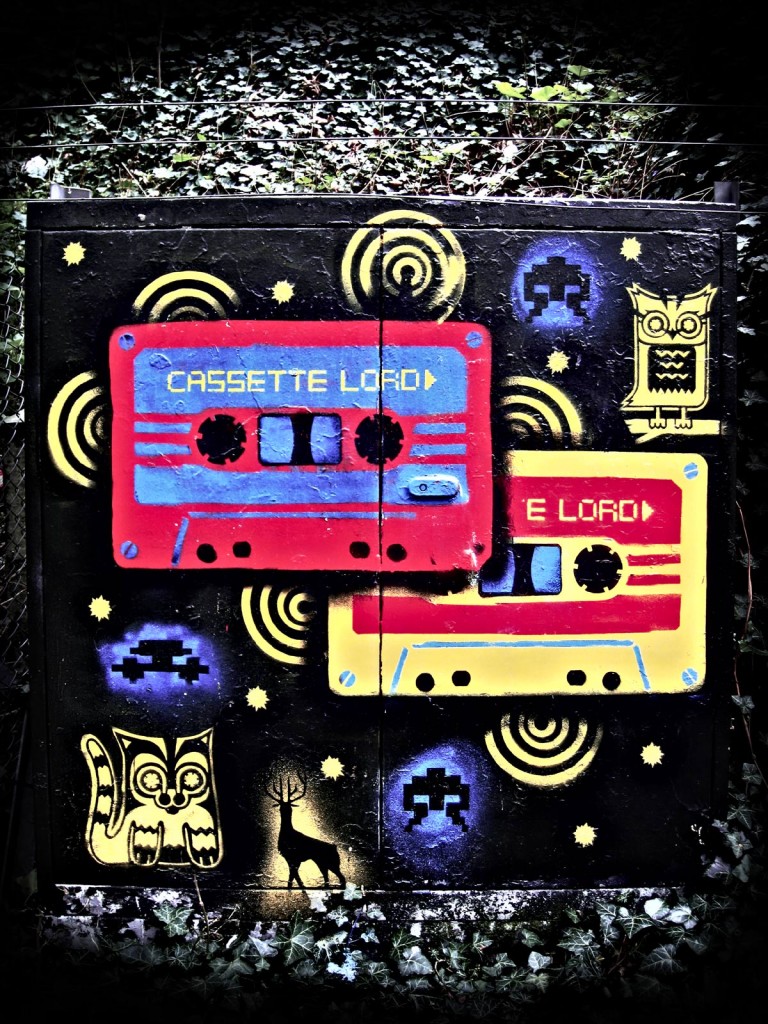 37 years old and originally from Portsmouth, Cassette Lord  came to the city to run the local Artscape Project: a
project he was hired to run which is all about teaching and creating graffiti art on walls and murals to young offenders as community service.
Given the kids interest in graffiti and his passion for the art form- Artscape was a real turning point for him and inspiration for the project.
Technique: Cassette Lord makes sculptures out of tapes, spray them white, red, blue or yellow and then pulls them together to form the pixelated retro image.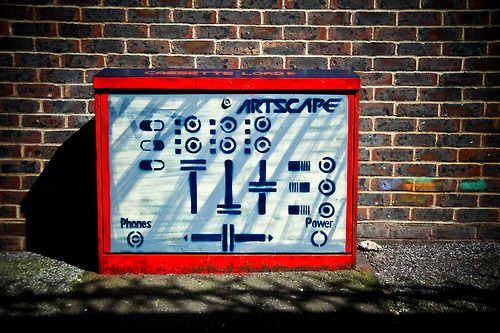 Photo image: Courtesy of Kris Mitchell http://kris-mitchell.tumblr.com/
Personally wow, what a great idea- I love all things retro that are evocative of my childhood- especially tapes ( still have my collection! )
Cassette Lord has definitely added some colour and character to the city.
Grafitti sadly, is often a misunderstood artform.
It is refreshing to see the local council instead of pushing it underground, embracing it to allow Cassette Lord to transform the dreary green telephone boxes into a great art project.
If this has whetted your appetite to find out more about Brighton's cracking streetart scene, there's a new post on the way next week.
If you missed here is the earlier instalment of my first few hours in Brighton

In the meantime check out Visit Brighton  website for more about the city's vibrant art scene