London hasn't been traditionally a hotbed for cool hostels but recently there's been a bit of a revolution on the scene with Palmers Lodge opening up a new hostel in Willesden Green which I loved and also there is the supercool Clink! 78 whose review will appear shortly on the site.
So it was with great interest and excitement when I heard a new luxury hostel in Elephant & Castle, London was launching called the Safestay.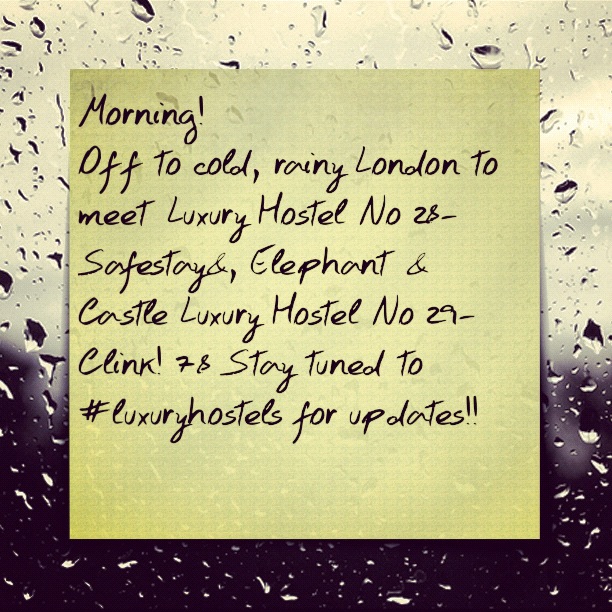 I was a guest of Safestay recently and this is my review of the hostel. Hope you find the review useful and if you have any questions, comments- feel free to leave them below.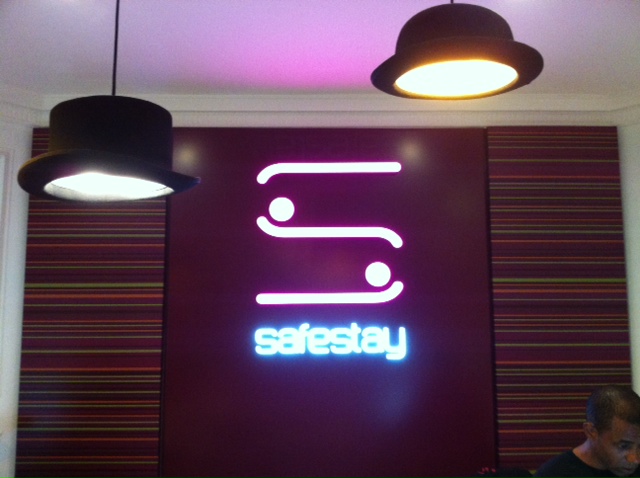 What I loved about Safestay
Location
Great location for London. Slight issue finding my way from the Elephant & Castle tube station but once I had figured it out-great. Also added bonus advantage of having the bus stop right at your doorstep which takes you straight to Victoria Station and the heart of London so very handy.
Great neighbourhood has tons of character with great cafes like the Electric Elephant Cafe ( in picture ) , takeaways ( great little Indian takeaway down the road) and little pots of history that gives the location a great deal of character.
Stunning interior décor
Loved the bright colours, quirky design and décor- definitely has the look of  a 5 star hostel/ boutique hotel written all over it.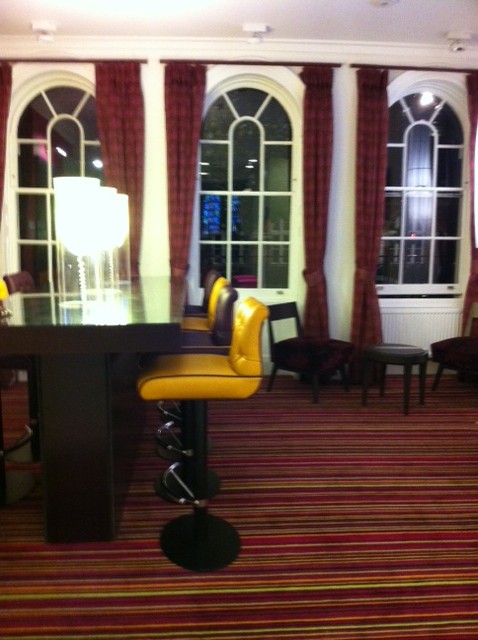 Great common area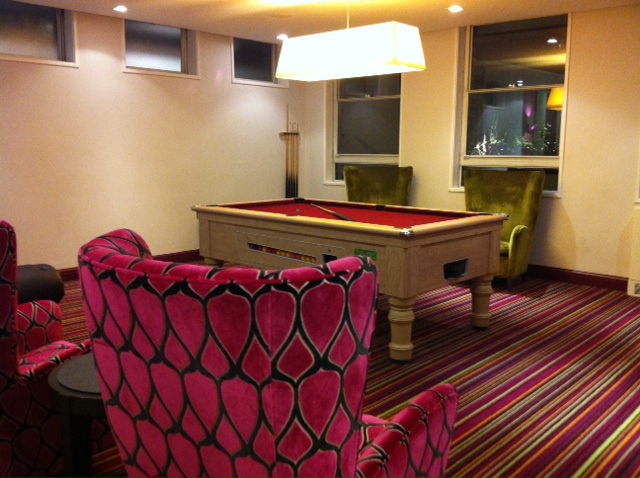 The bar cum common room downstairs is a very chilled out and relaxed space. Whether you are there for a drink or just to catch up with friends or working on your laptop-great shared space.
The rooms I found at Safestay are some of the best I've seen on my tour of Luxury Hostels.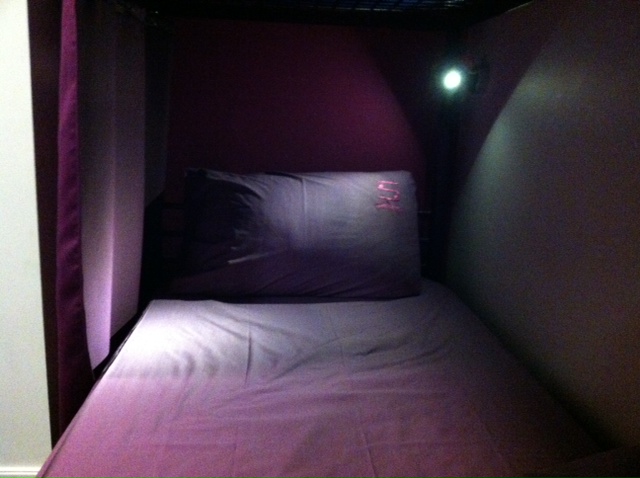 Ensuite Dorm rooms-brilliant.
Reading light , nice thick duvets and also the privacy of having a curtain fitted-simple but genius idea. More hostels should implement this idea. It's nice not just for privacy but for the joy of not being woken up when fellow guests come in later at night and switch on the main light.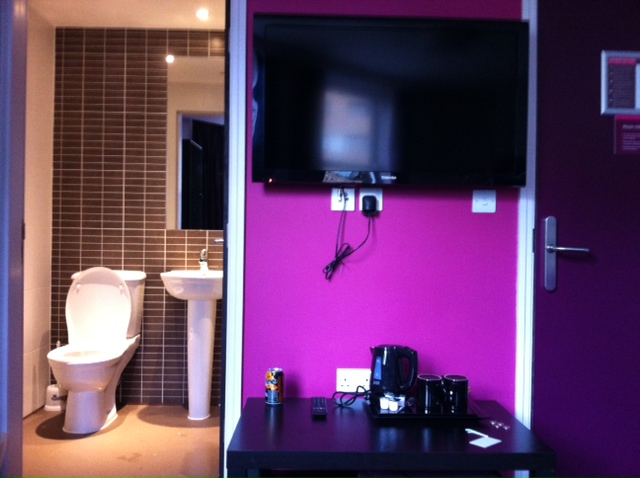 Double rooms
Tea making facilities – yes please. More hostels around the world should offer this great British tradition.Lots of natural light in the room-great, especially on cold winter day ahead. Awesome plasma screen TV. Attached ensuite bathrooms are stunning and would not look out of a place in a 4 star hotel.
Staff are very polite and friendly. Very professional and helpful whenever I required their help.
What could be better about the hostel
Few things to fault with Safestay but to make it even better….
More personalisation of the travellers experience
While the hostel has all the hallmarks and touch of a luxury hostel, the one thing it lacked for me was a real soul. The staff were polite and helpful. I had a few really nice conversations with them but it seems in terms of creating the experience, they are still find their feet.
It is a challenge in a large hostel where you have huge volume of people passing through your day on a daily basis. Groups require a separate focus.You then have solo travellers and families passing through- all these groups have their own needs. So compared to smaller hostels, it means the staff in a larger hostel have to have work much more harder to give the optimum experience. I think this is where the concept of a dedicated guest relations manager would be helpful which has been successful in some of the other hostels I've visited. Again,  having just launched a few months , this is something I know the hostel is working on.
Wifi signal
Other key things that could be improved is the wifi which during the time of my review was available only in the common room.
The signal was excellent in mornings and afternoon but poor in quality when a few people jumped on the network in the evenings so by installing a few more routers, the hostel could tackle this issue.
To conclude…
Overall, really enjoyed my stay at Safestay – was a comfortable and very pleasant experience. Great location, sleep, good breakfast and also great layout and décor makes this is a very welcome addition to the London hostelling scene.
I will definitely be revisiting in future visits to London.
Essentials
Room rates starts from £ 18 per person per night in dorms going upto £58 for a Twin Room and £66 for the Double Room
Safestay Hostel
Walworth Road  London, Elephant & Castle London, Greater London SE17 1JL
020 7703 8000