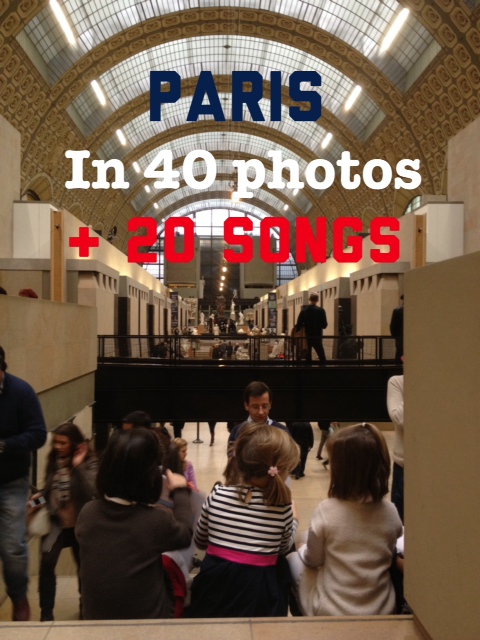 Here are 40 pictures I took from my latest jaunt to Paris.
Pictures are taken with my humble iPhone 4s.
To accompany the pictures I've also created a Spotify playlist of 20 songs that have inspired my past and present trips to Paris.
Press play. Sit back and enjoy this little November ride through the streets of Paris….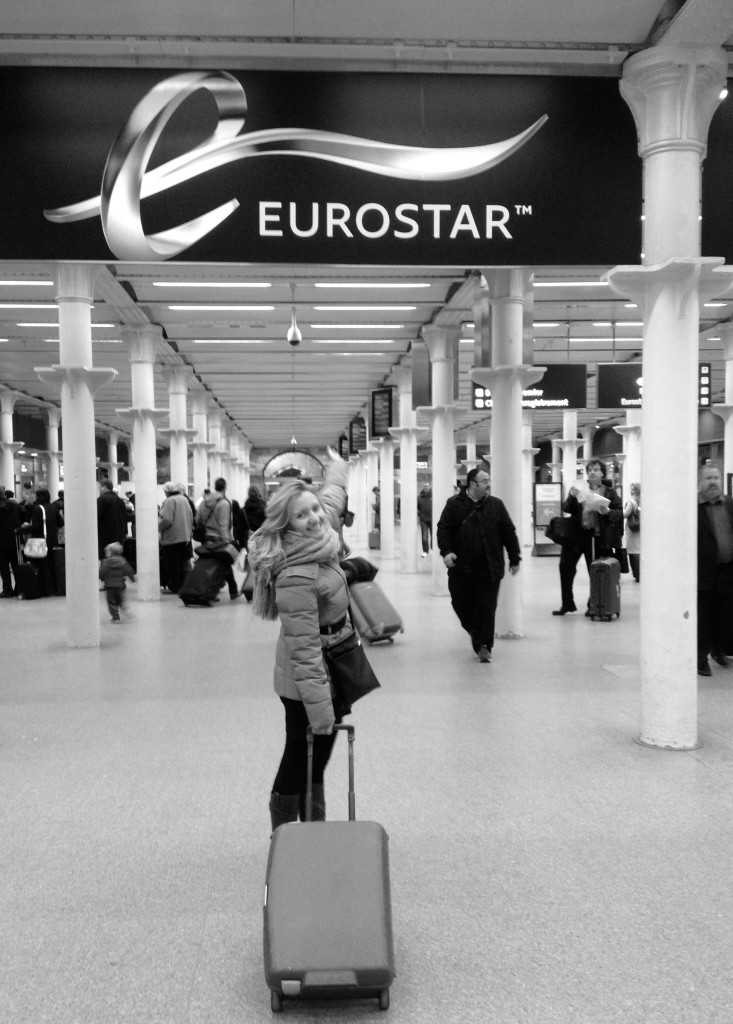 St Pancras International Terminal, London
Every great adventure has a great beginning. Our first big adventure to Paris started at the epic Eurostar terminal in St Pancras International which is a destination in it's own right.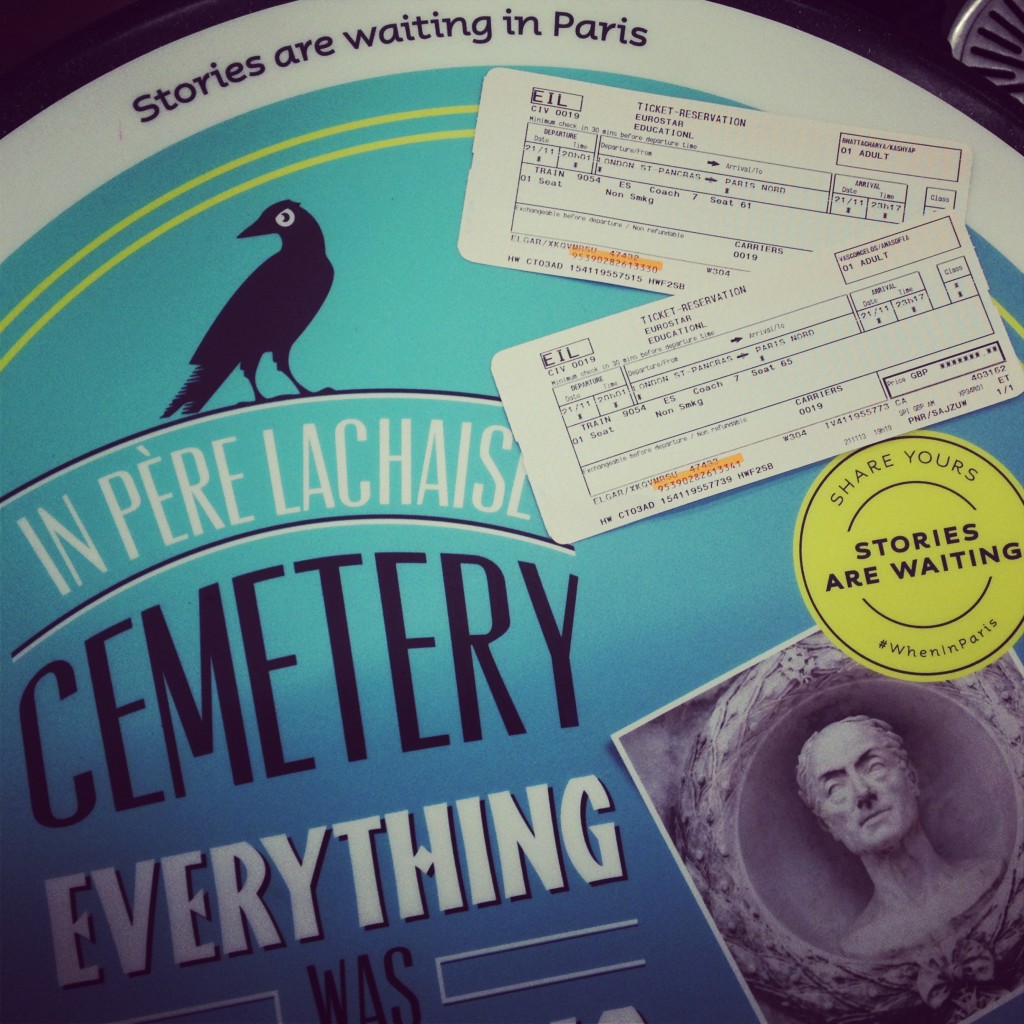 We went to Paris with Eurostar. Booking early, you can get tickets as cheap as £69 return to Paris. Another bonus of travelling with Eurostar is that they are offering passengers 2 for 1 entry  into some of Paris's top cultural attractions like the Musée d'Orsay. Great for culture vultures like me and Sofia.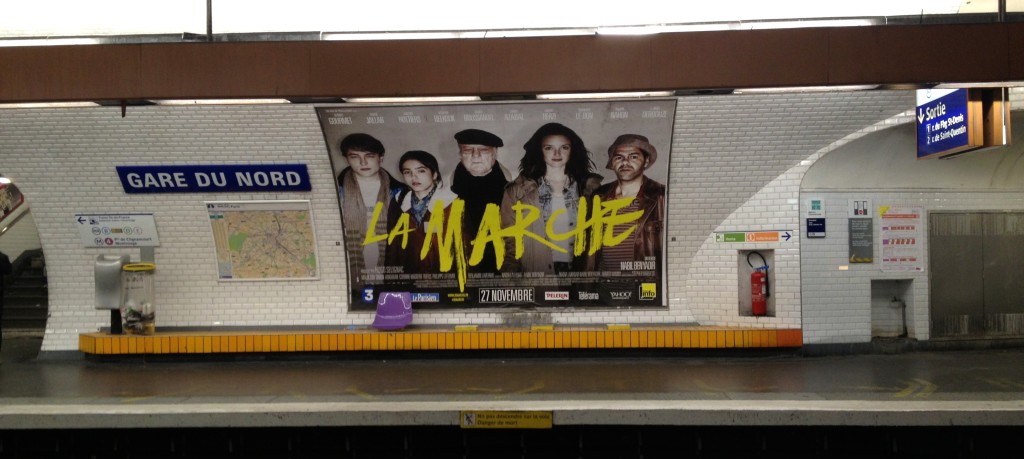 Gare du Nord
2 hours and 30 minutes after we left St Pancras, we are safely nestled in the heart of Paris.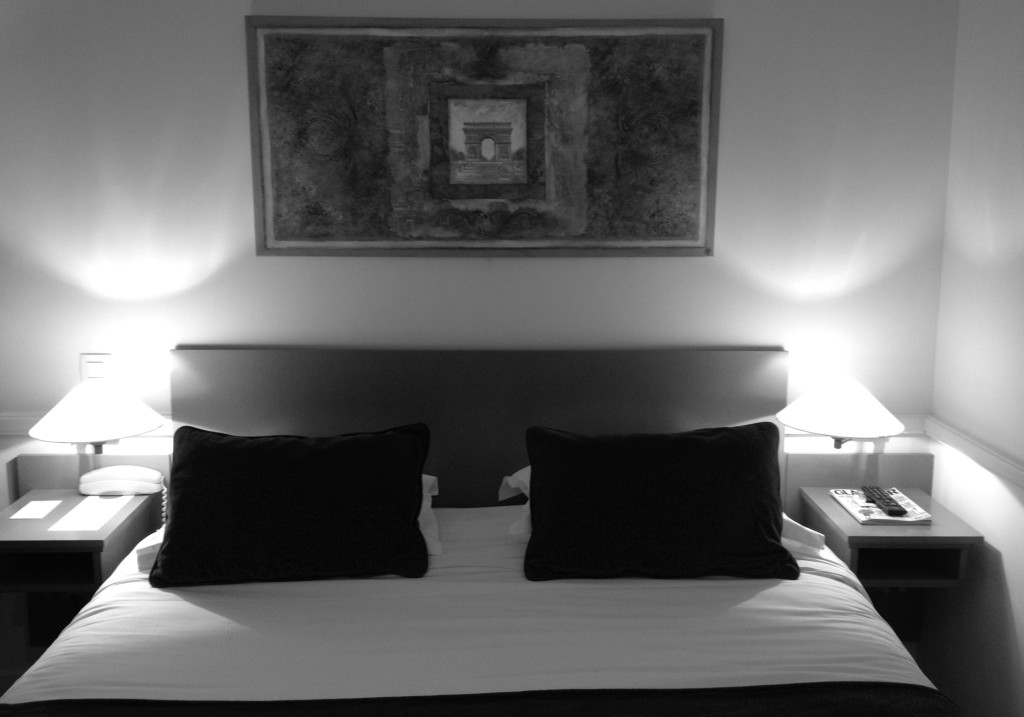 Hotel Manufacture
This was our double bed at Hotel Manufacture. Very comfortable room. Nice bedding. Quiet. Great friendly staff. It's located in the 13th arrondissement and just a 20 minute walk to the Latin Quarter. The nearby (50m) Place d'Italie metro station offers easy access to several metro lines (5, 6 and 7) so it's a ideal base for exploring Paris. Booked via Expedia's new mobile app ( I got 20% off booking via the app) , I got a room for 3 nights for £197 which works out to be £67 a night. Great deal for Paris.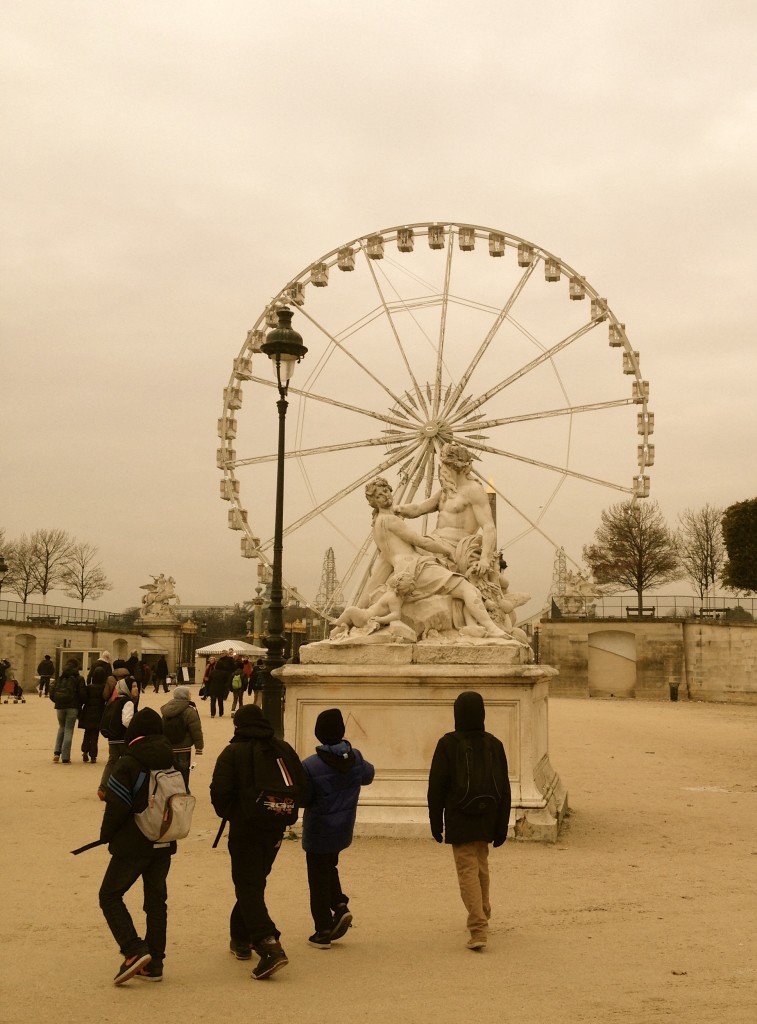 Roue de Paris
Next day. A cold, grey day in November. We start our walk at the northern edge of Jardin de Tuileries at the Roue de Paris , a 60-metre (200 ft) tall Ferris Wheel, installed on the Place de la Concorde in Paris.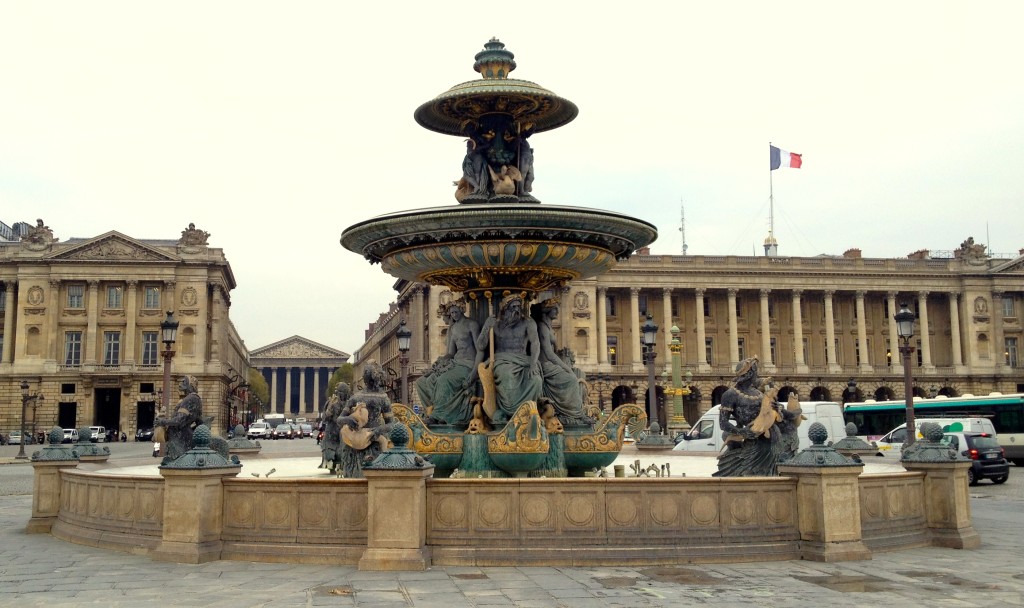 Fontaines de la Concorde, Place de La Concorde.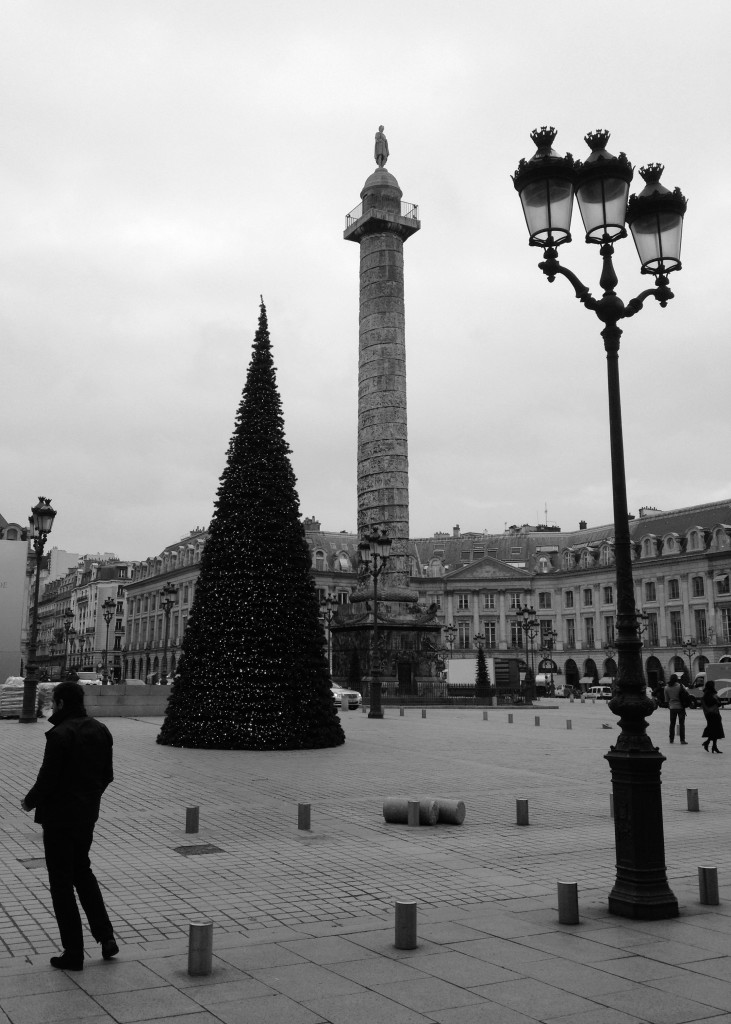 Place Vendôme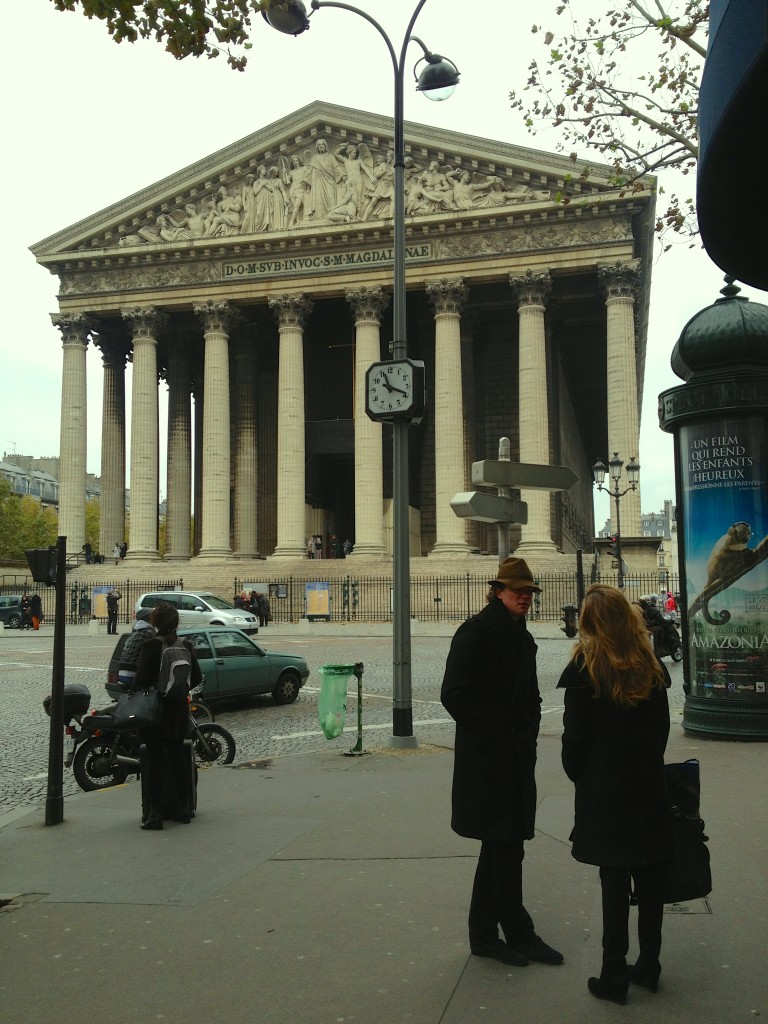 La Madeleine, Paris, just a few minutes walk east of Place Vendome.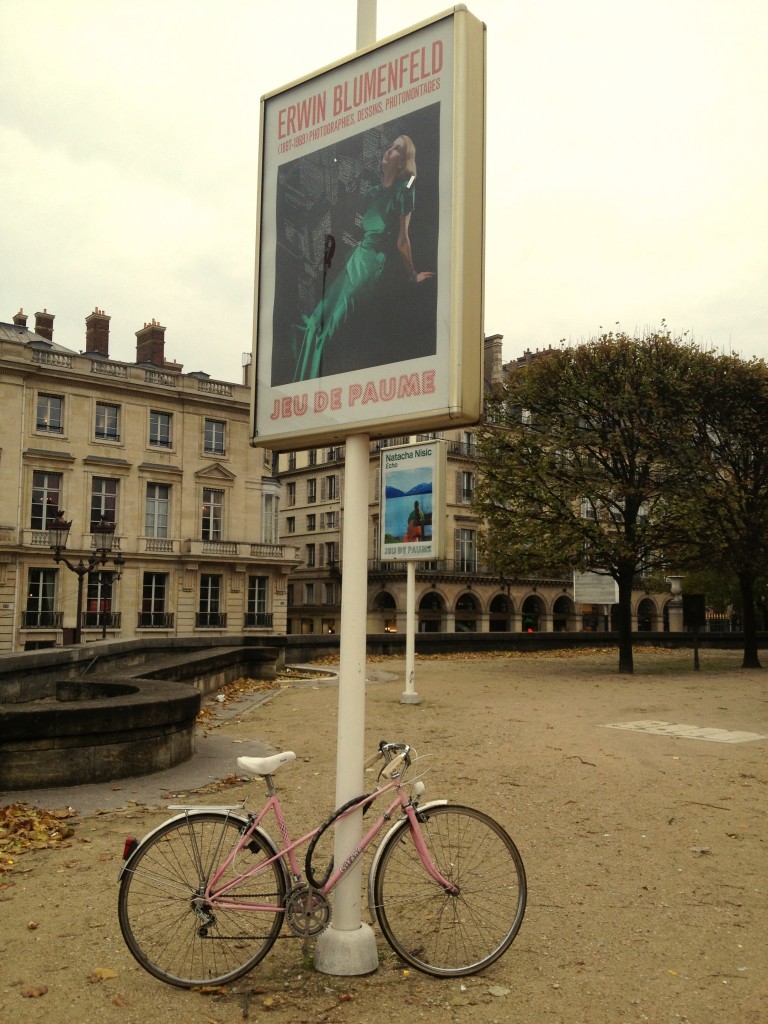 Jeu de Paume – a home for all types and periods of the visual arts. During our visit there was an excellent exhibition about the photographer, Erwin Blumenfeld. Plus 2 for 1 entry with our Eurostar ticket. Saving of €8.50. Magic.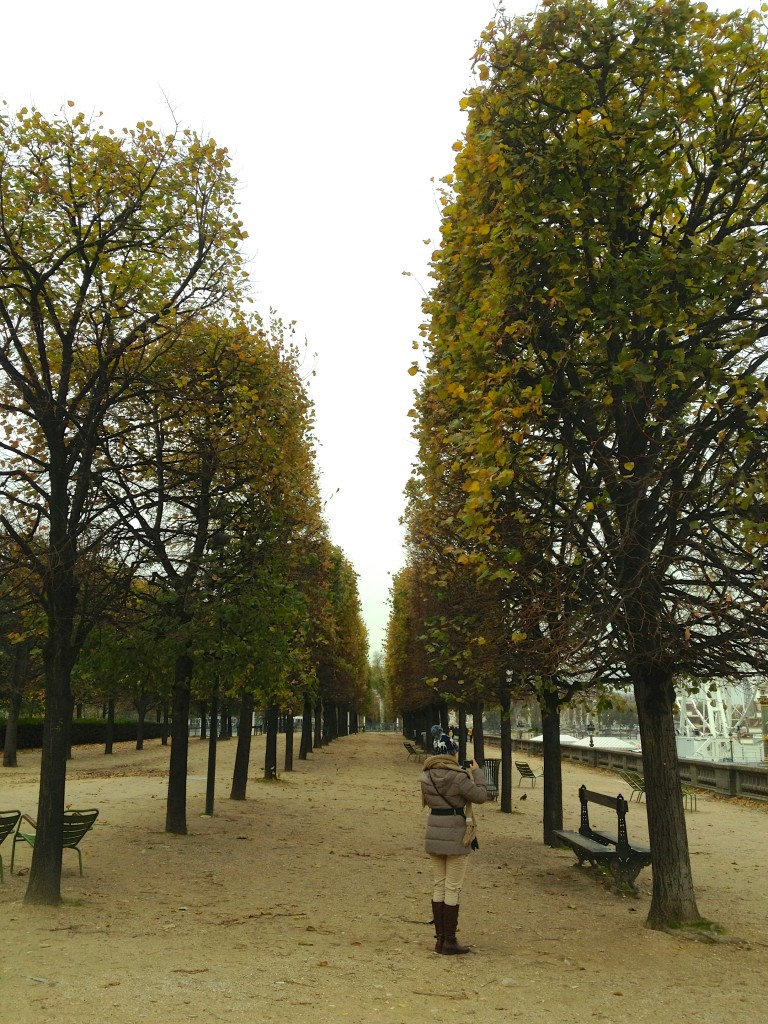 Sofia capturing the last colours of autumn in Paris.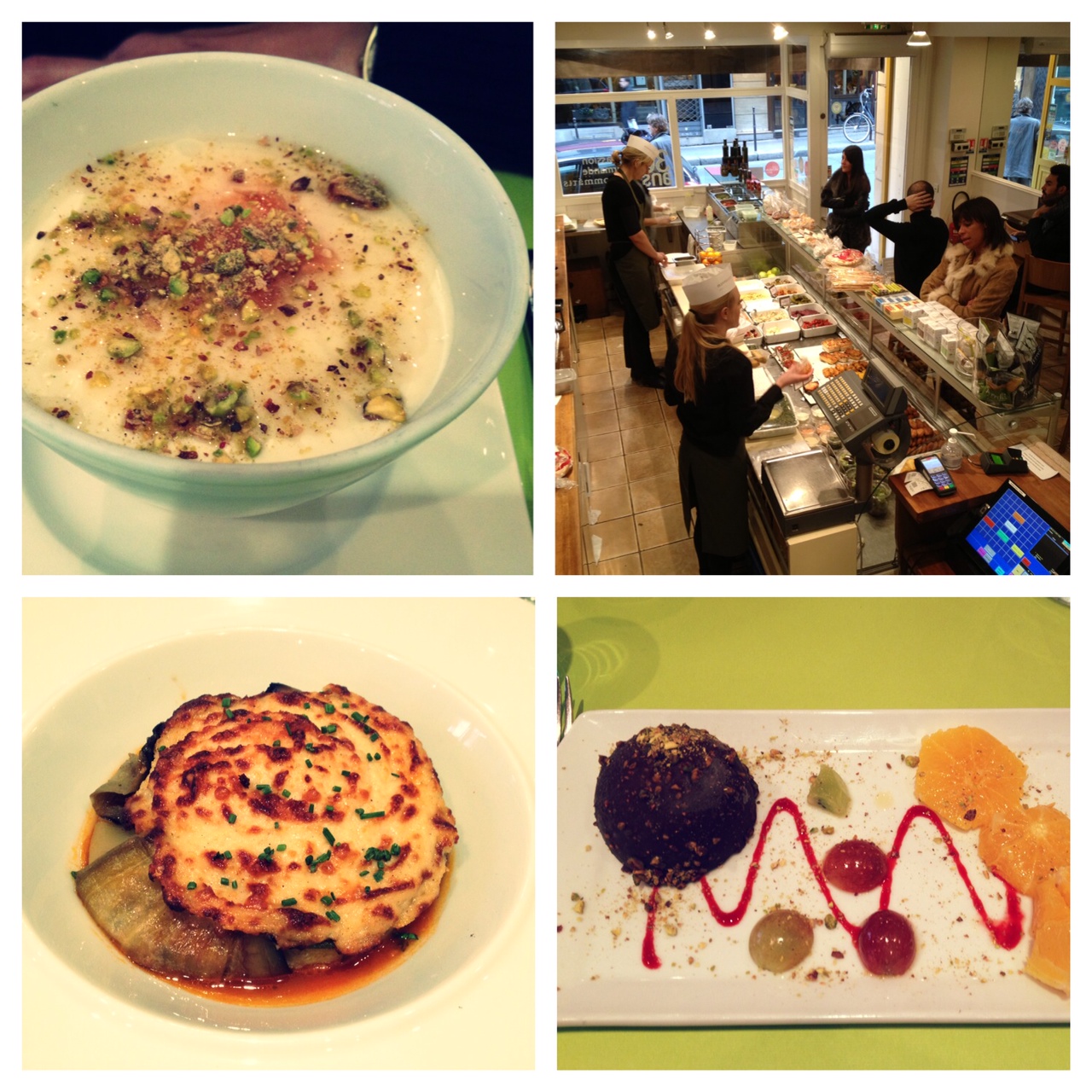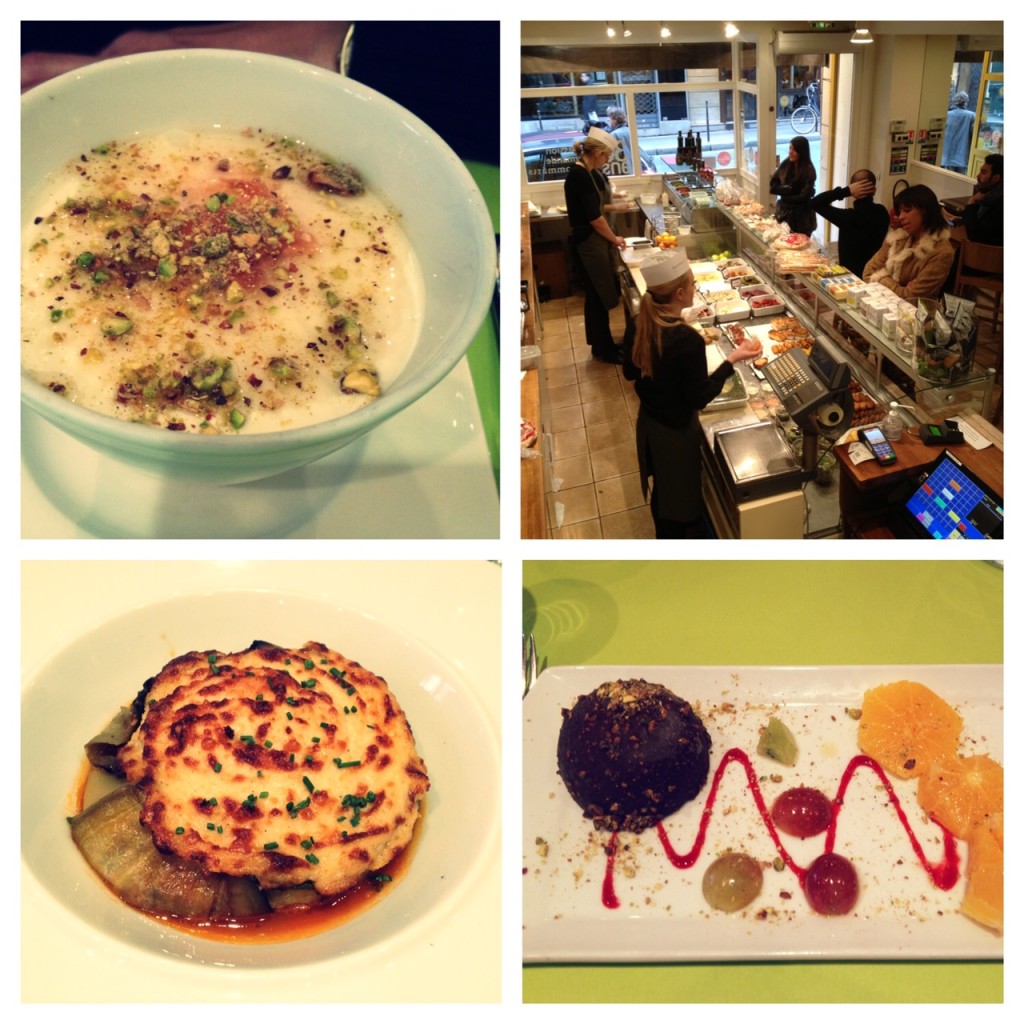 Time for lunch. We loved Mavrommatis on 42 rue Daubenton, just a 5 minute walk from Jardin Tuileries. Best Greek restaurant I've ever dined out in. €38 for 3 course lunch. Pricey, but damn good food. Lamb moussaka was amazing.
Nice service. No tourists. Just locals. They also have an excellent deli downstairs which serves delicious sandwiches with great fillings- jambon, grilled halloumi, artichokes..to name a few.You can have a sandwich, drink & one of their delicious desserts for just €9.90.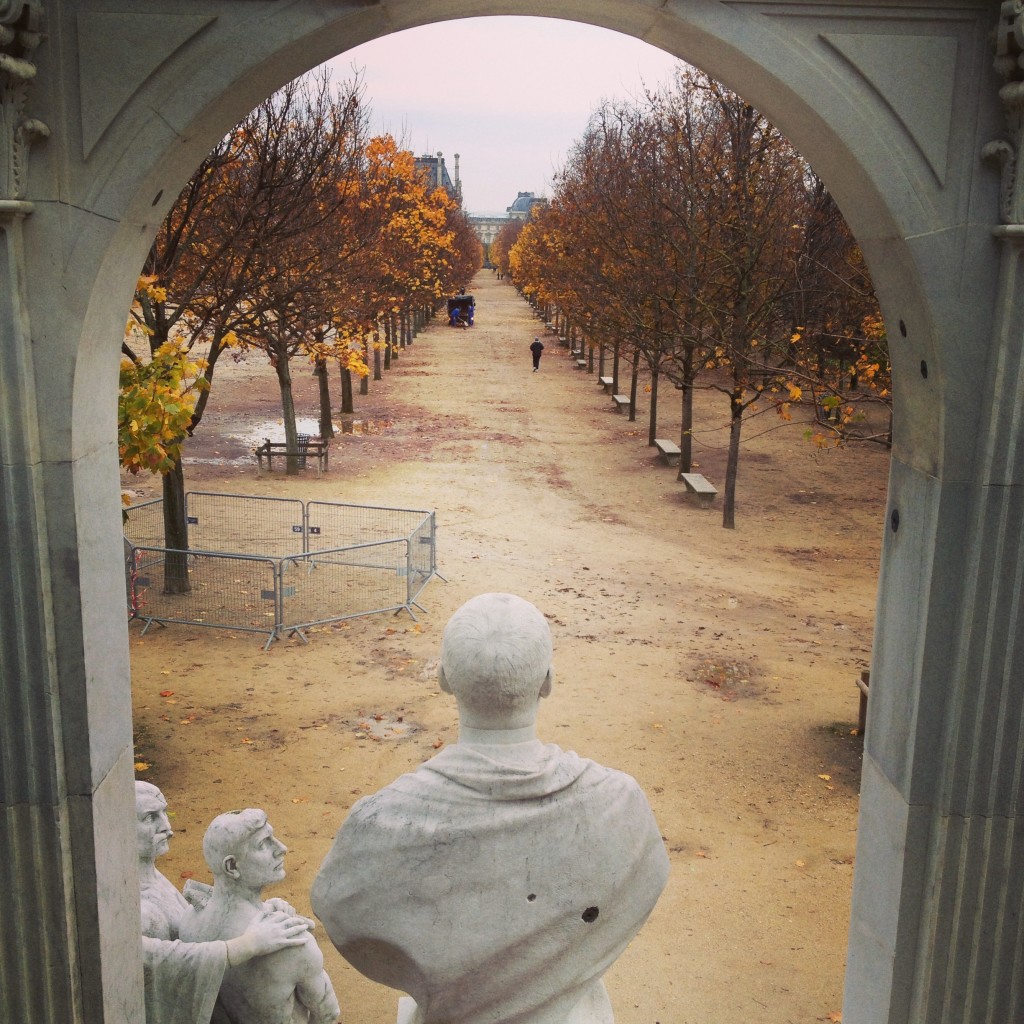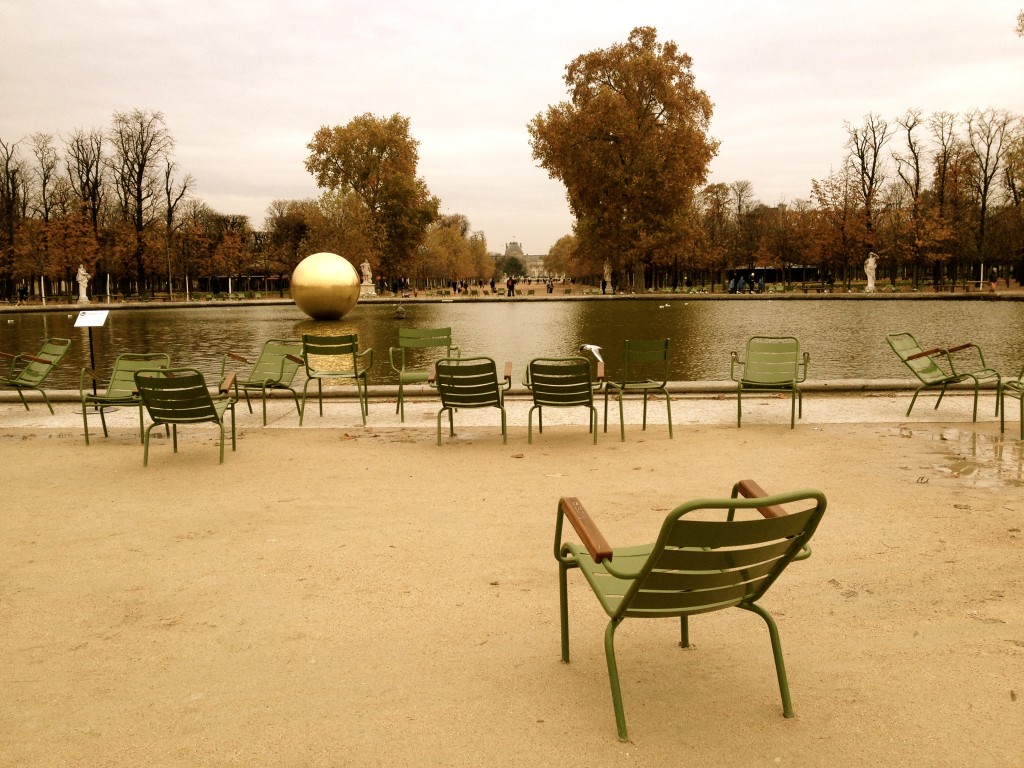 The Jardin des Tuileries is Paris's most visited garden thanks to it's perfect location between the Louvre and Place de la Concorde. In winter, I guess it's a different story.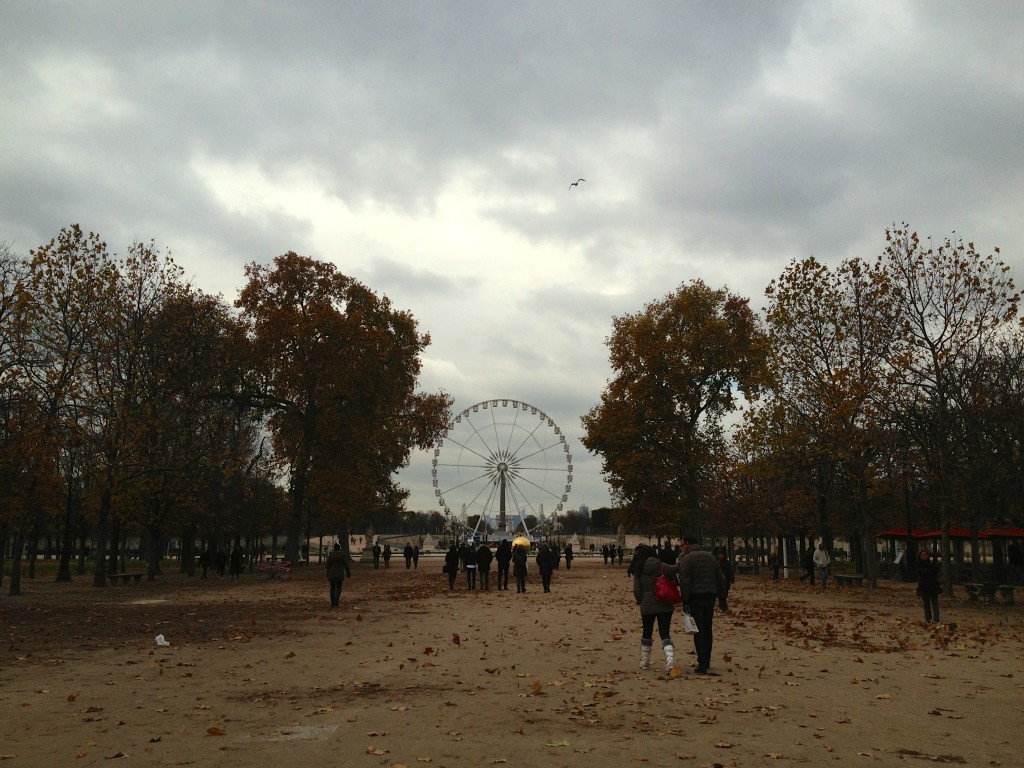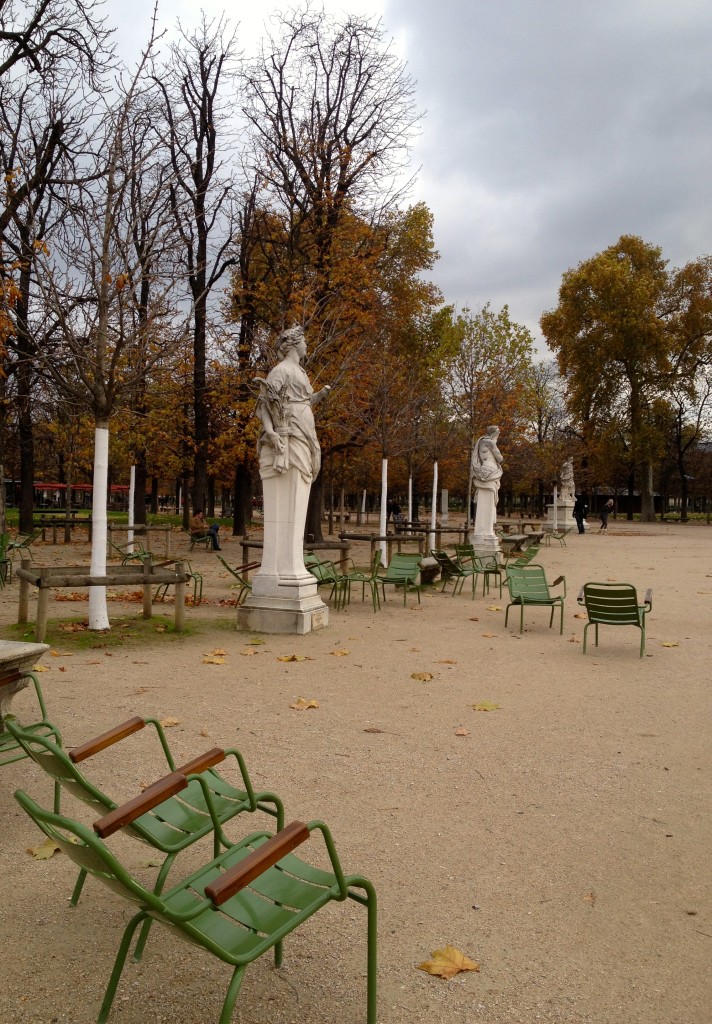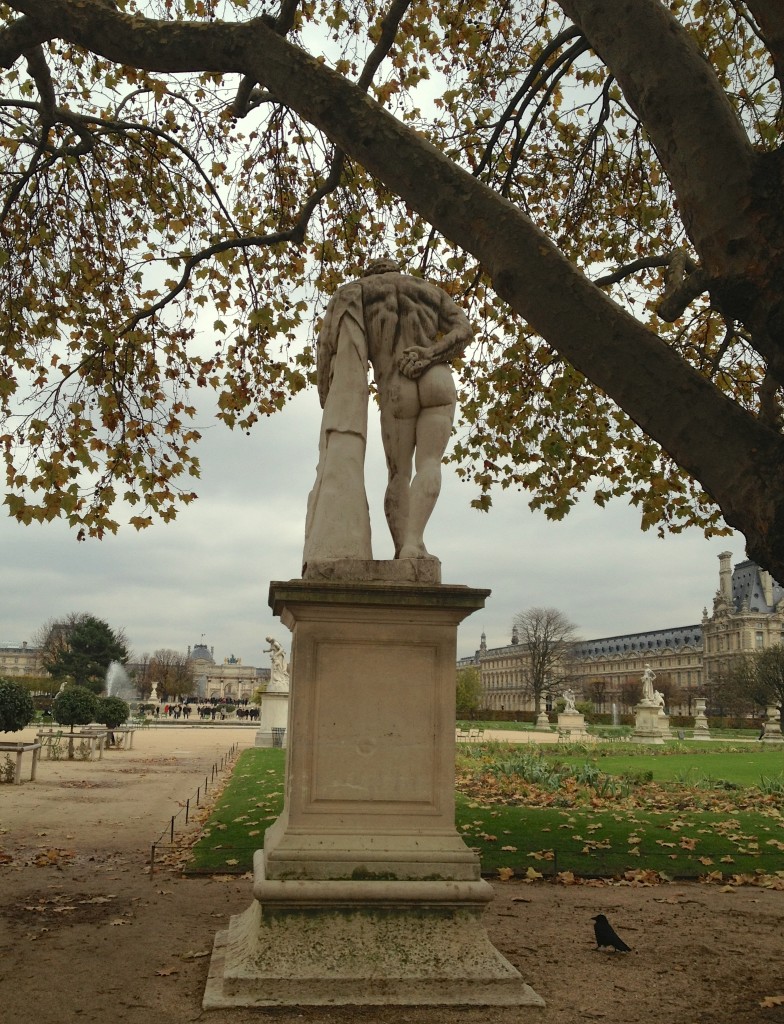 Approaching the world's greatest art museum, the Louvre...
Dunno who the naked dude is. Can anyone enlighten me?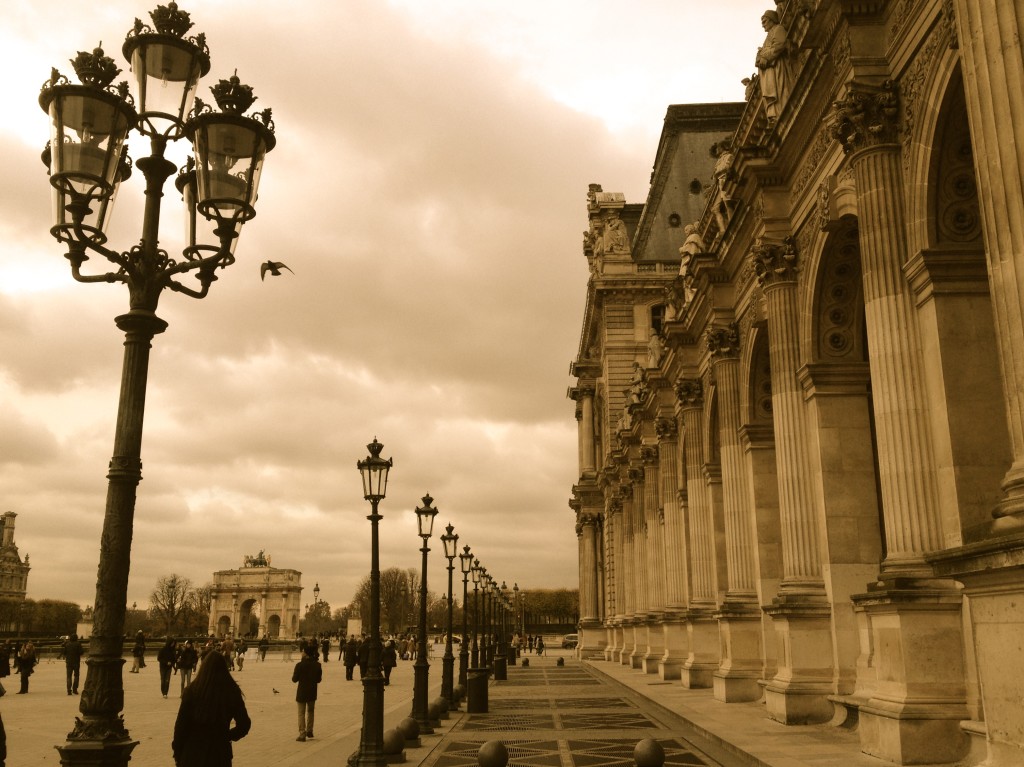 Love the courtyard of the Louvre.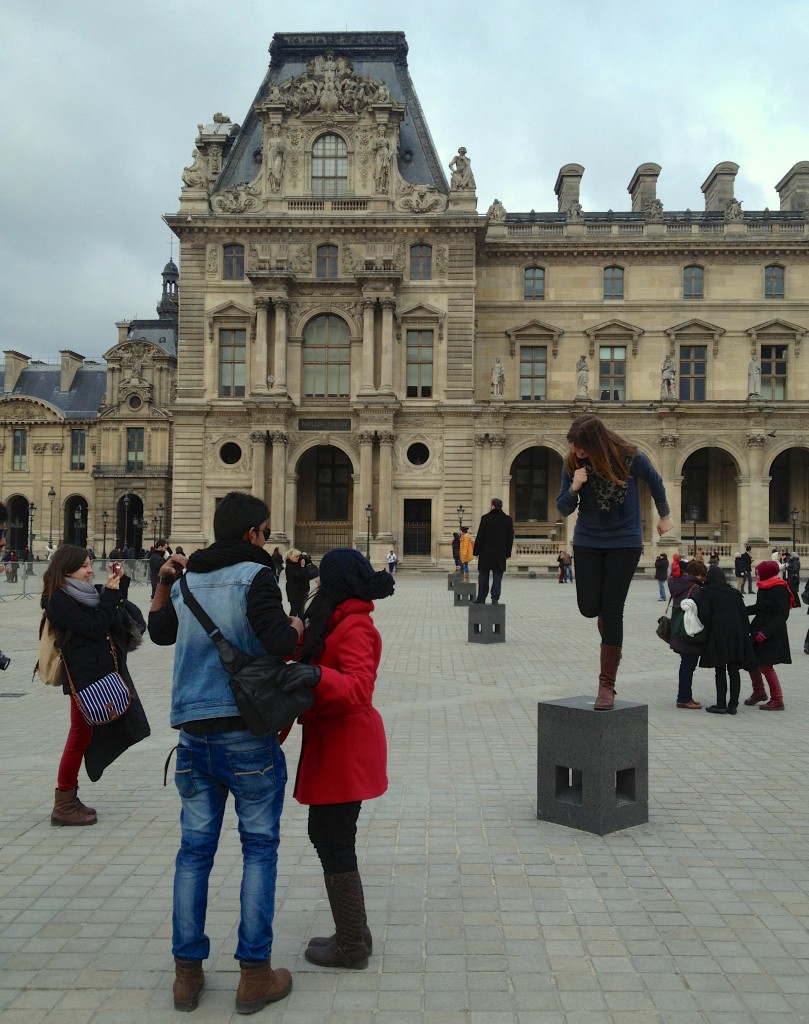 While people were jostling in the long queues to get into the Louvre, we were content just to soak in the atmosphere outside, observing visiting tourists striking all kinds of weird poses in front of the pyramid.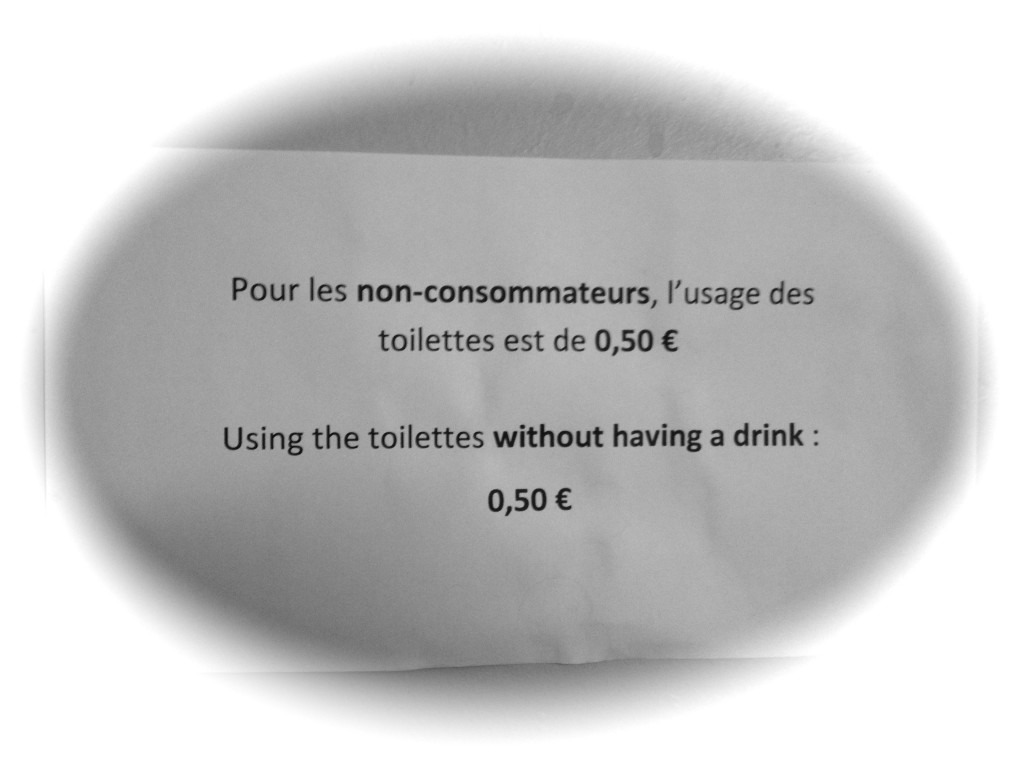 Continue our walk up the Seine. I am desperate for the loo. I am hopping like mad to find a place to pee. I ask politely at two restaurants. I get a firm, grumpy 'non.' My third attempt is a moderate success. I have to pay 50 cents as my fee to pee. Which I reluctantly accept.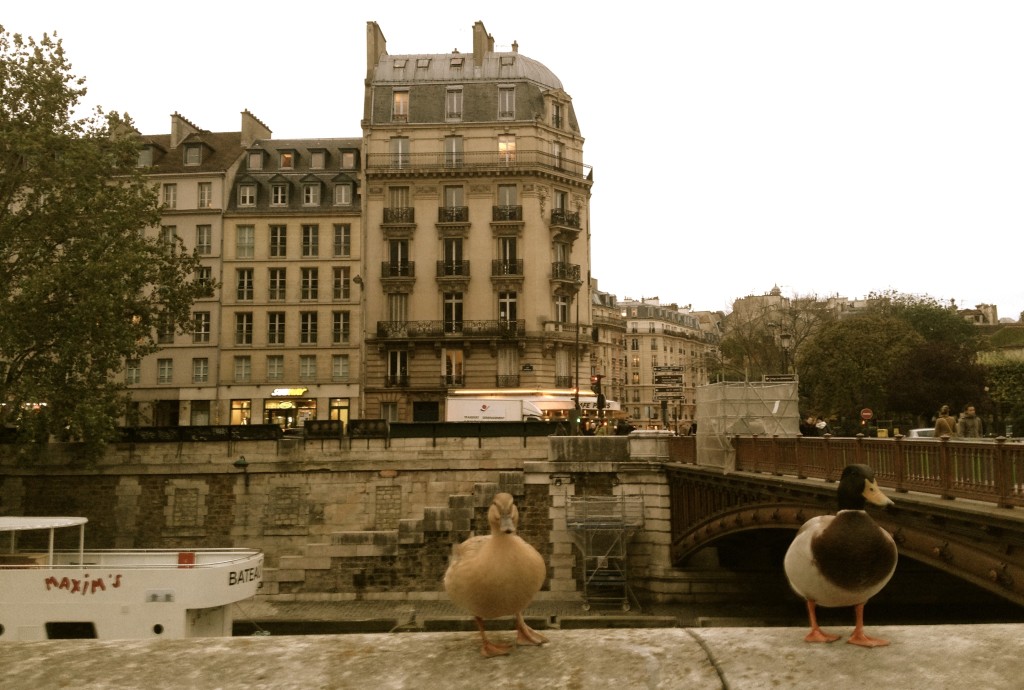 Continuing our walk up the Seine, we meet a few friendly locals.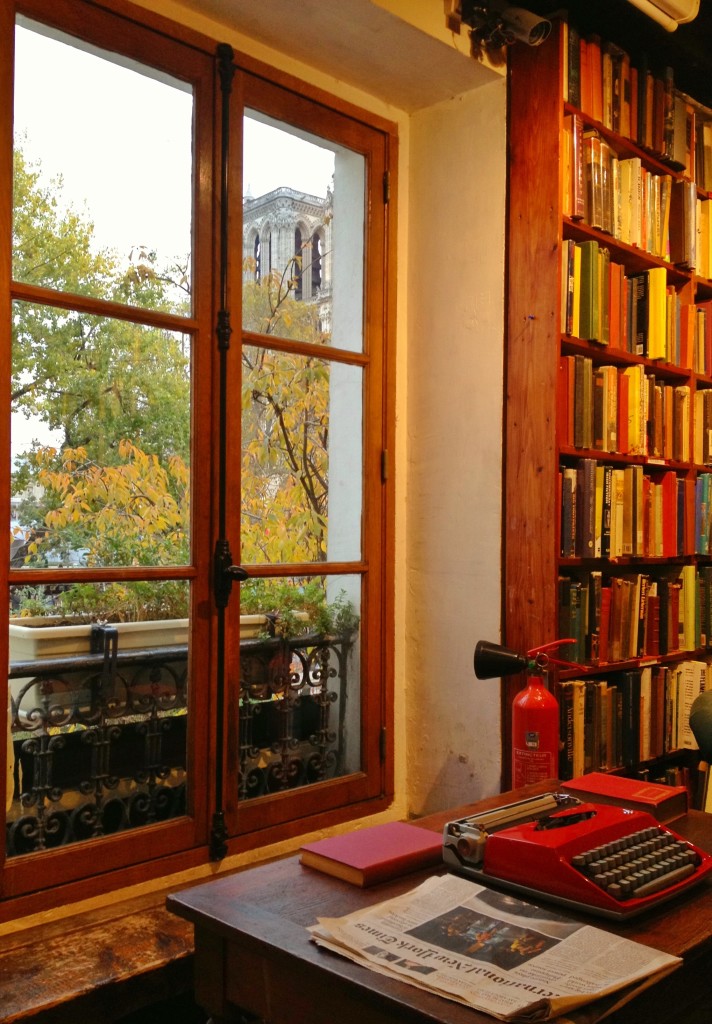 Shakespeare & Company, across from the Notre Dame Cathedral is my favourite bookstore in Paris. I love coming back here every time I visit Paris. Upstairs they have a cosy library with lots of worn out interesting books and worn out sofas. We spend a few hours leafing through their collection. There's a lot of tourists packed into the bookshop but still a wonderful silence.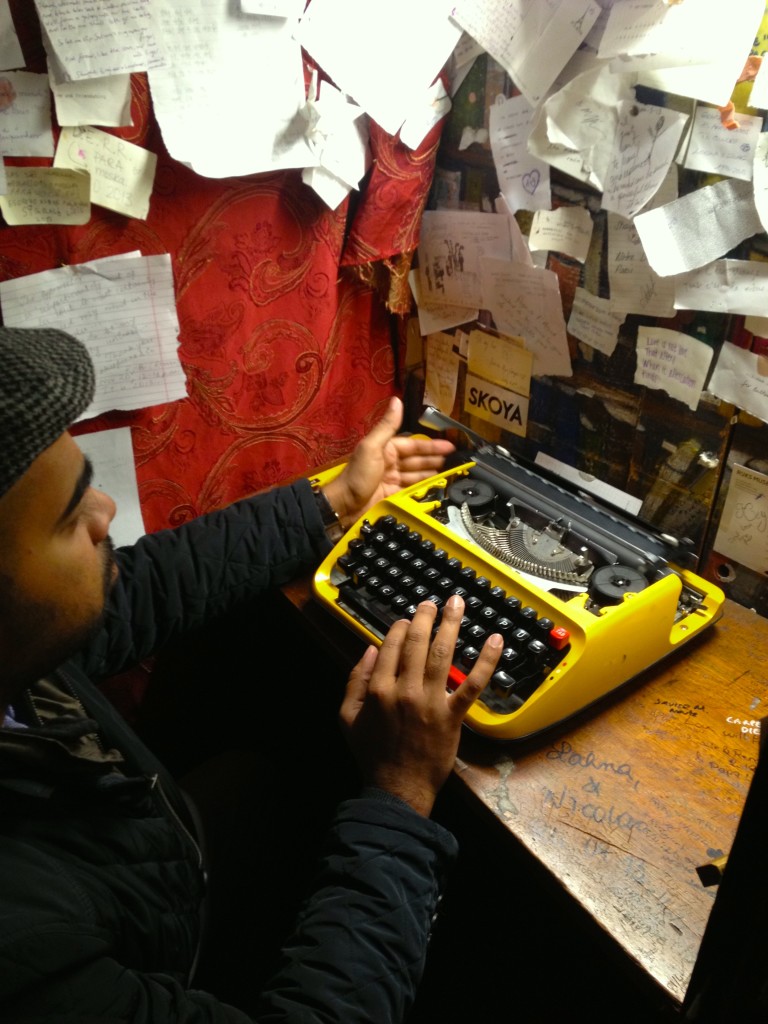 Then I find a typewriter! It's been years (decades) since I've sat in front of a typewriter.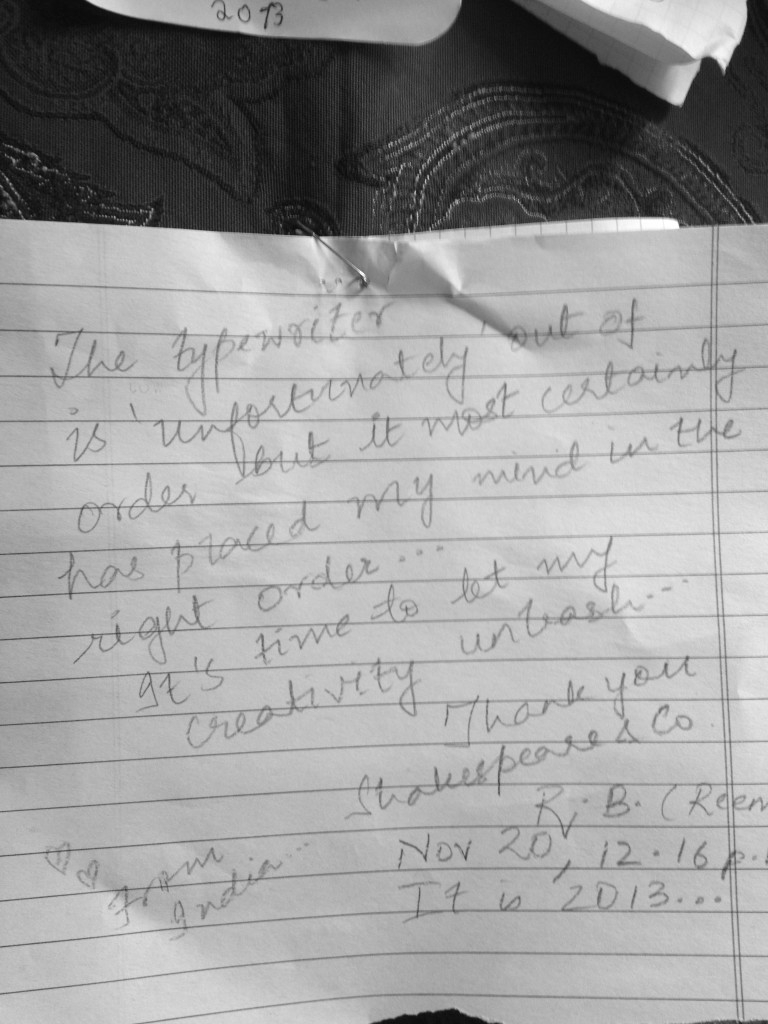 Unfortunately, the typewriter was broke. Still, like R.B from India above, I too was inspired just sitting there.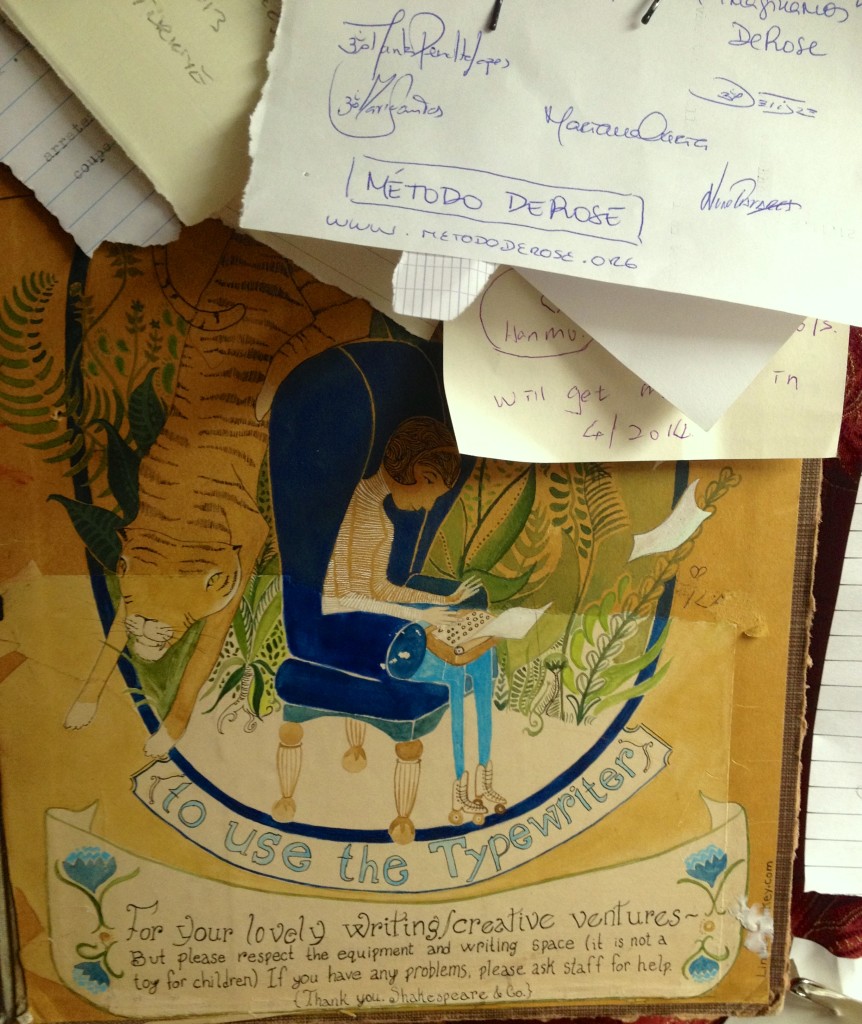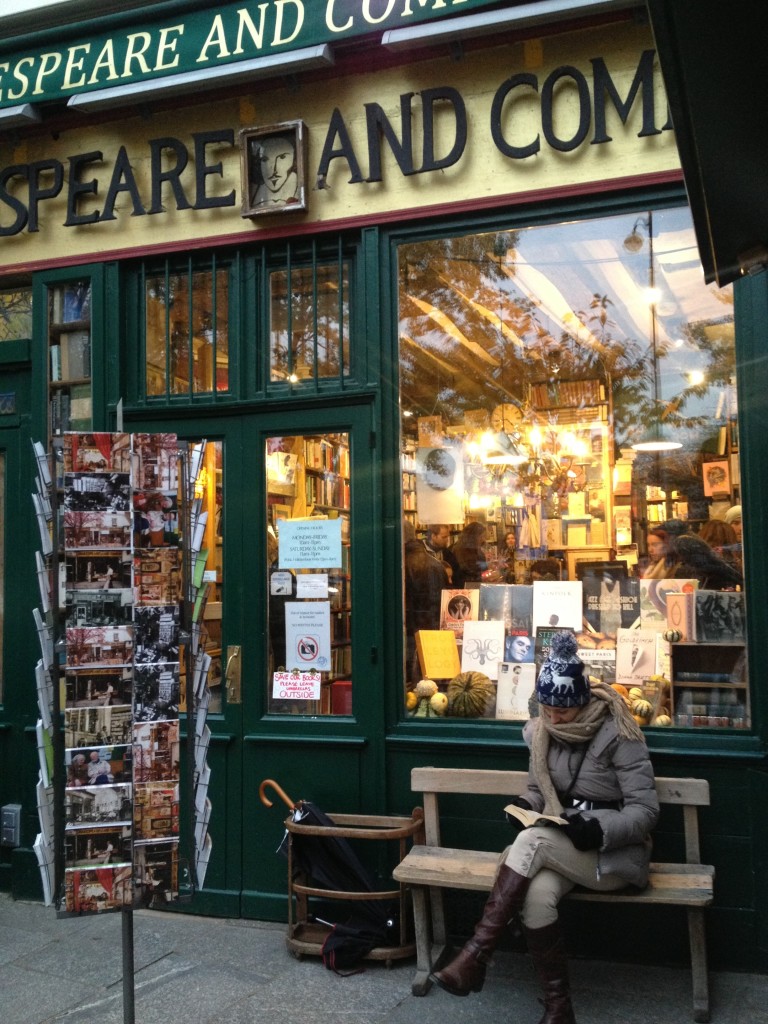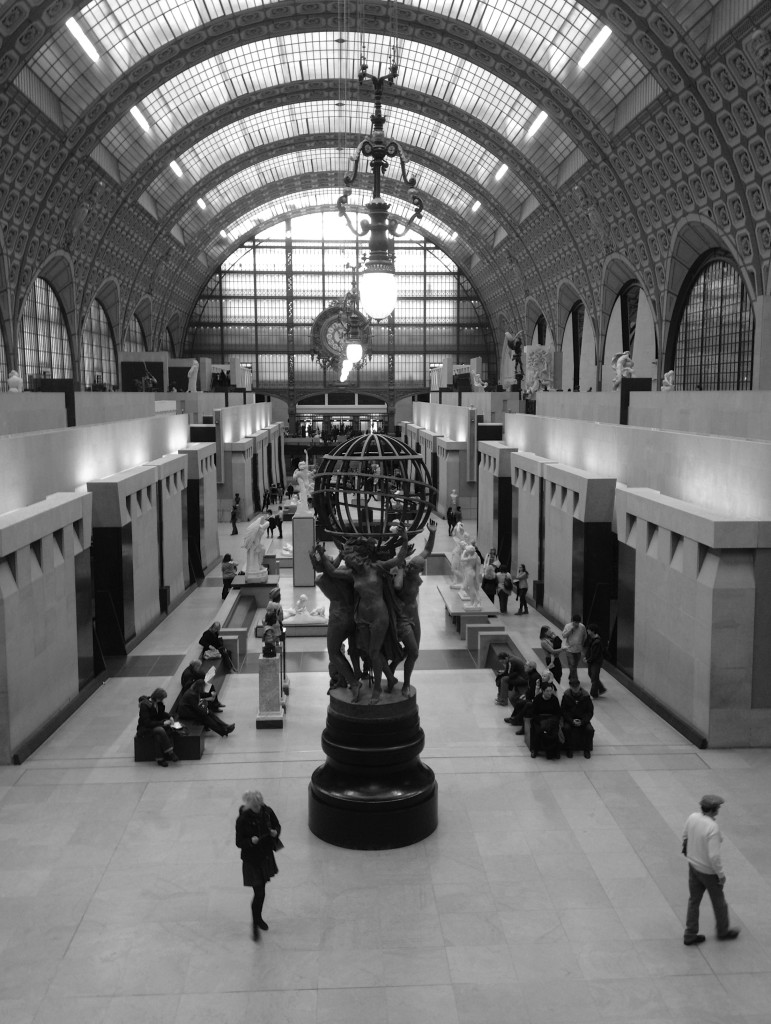 Day 2. We're at the beautiful Musee D'Orsay. Probably my favourite art museum in the world. Plus 2 for 1 entry with our Eurostar tickets. A grand saving of €11.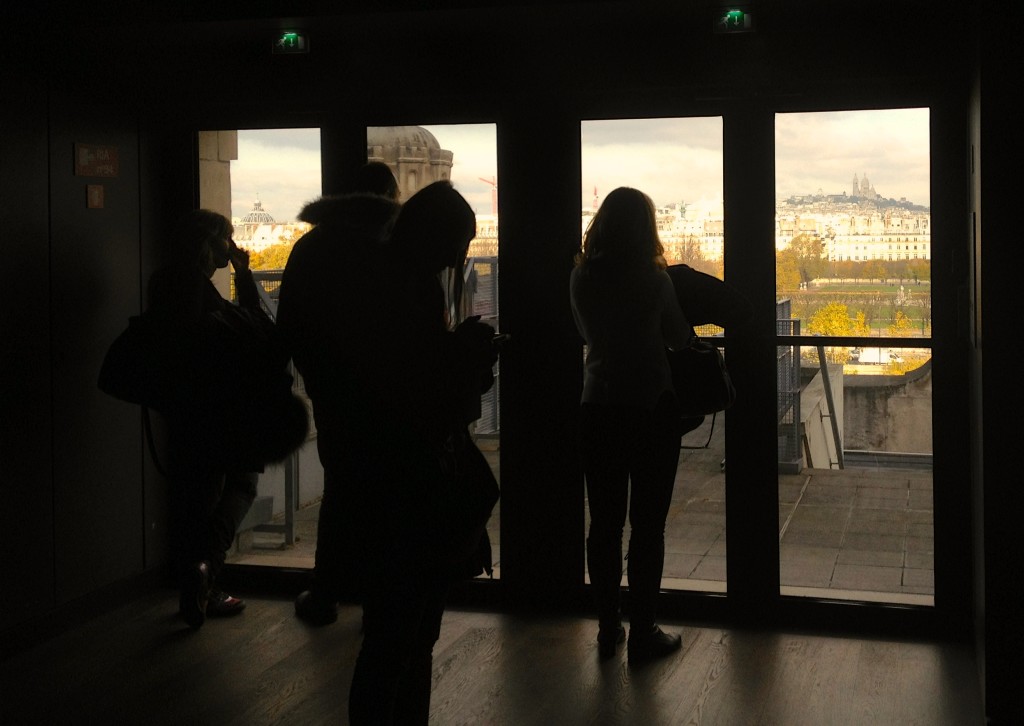 From inside the Musee D'Orsay looking out….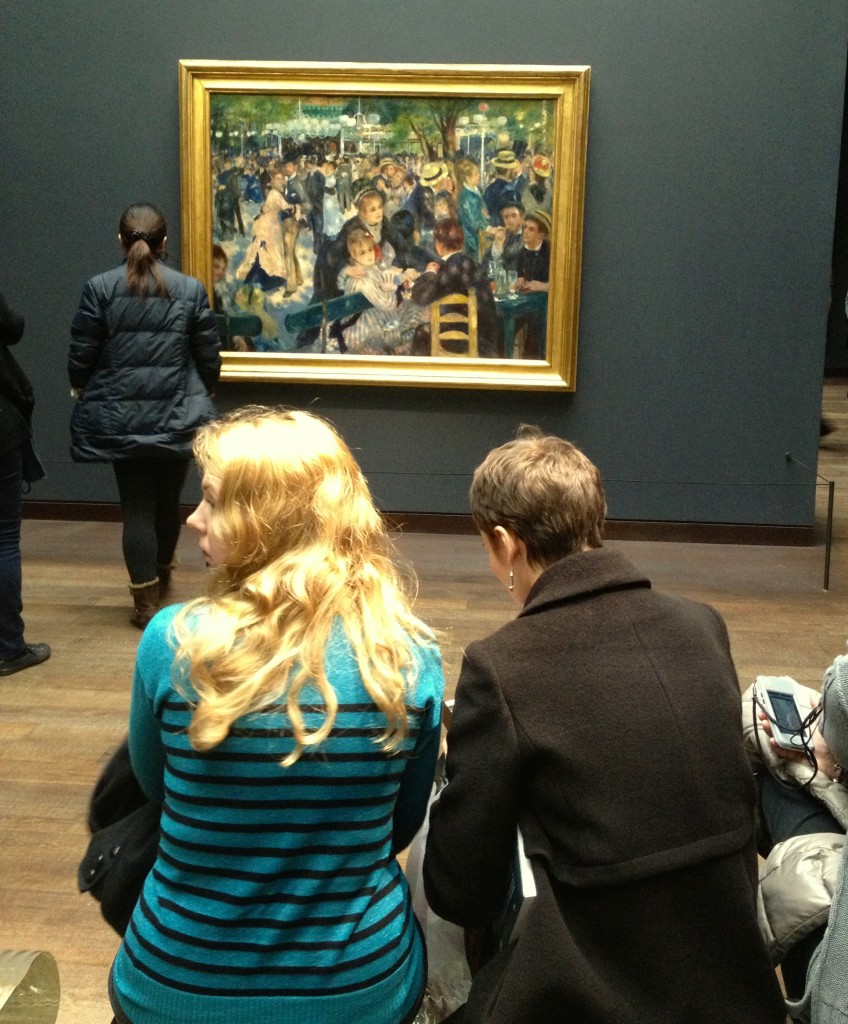 Favourite painting at Musee D'Orsay? Probably Auguste Renoir's Dance at Le Moulin de la Galette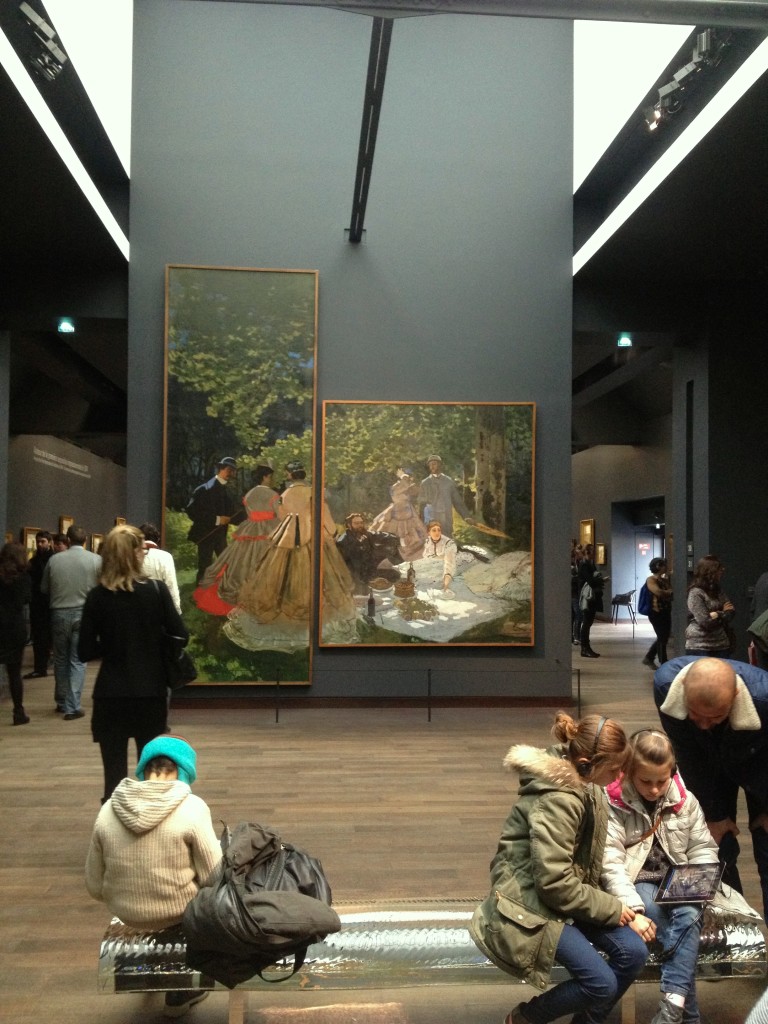 Another favourite of mine at Musee D'Orsay. Le Dejeuner sur l'Herbe by Claude Monet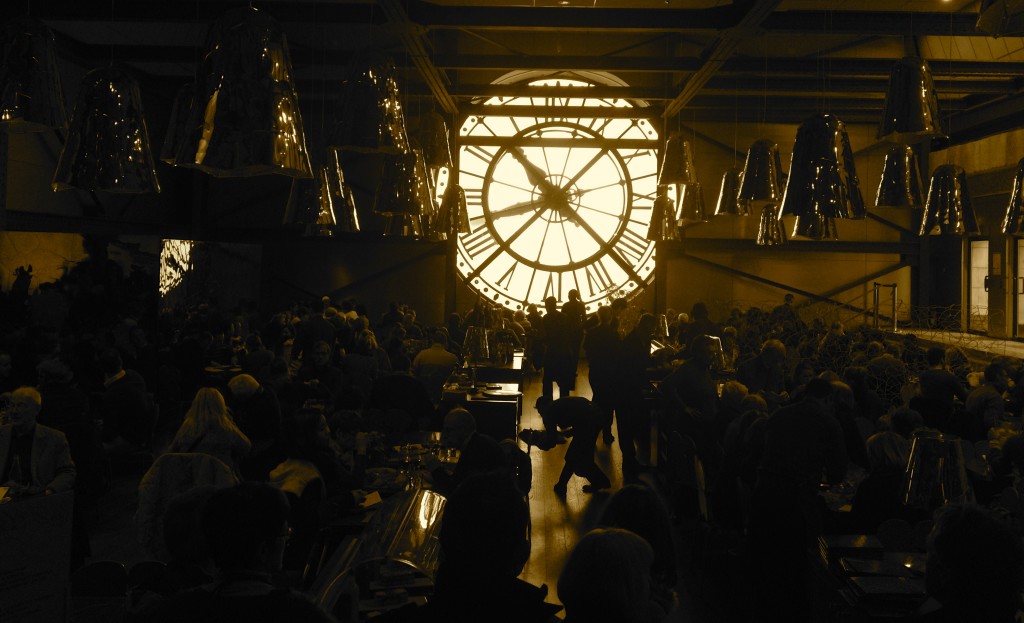 Clock Cafe, Musee D'Orsay. Overpriced and very touristy but worth visiting just to enjoy the ambience.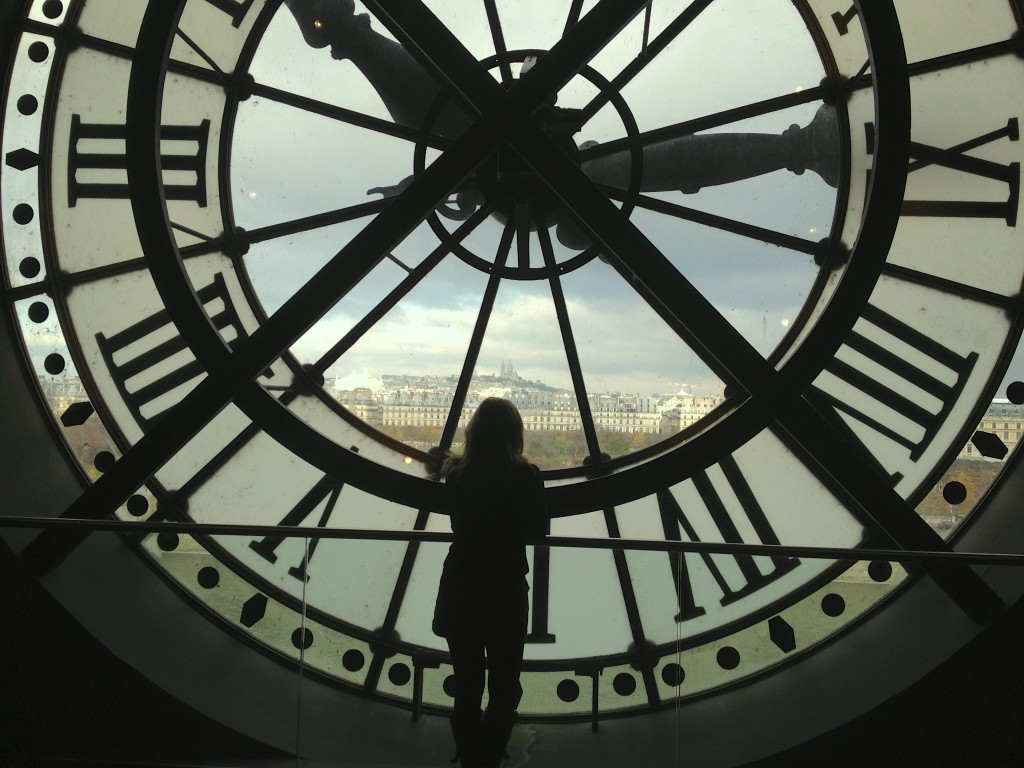 Sofia, lost in wonder , enjoying the view of the Sacre Coeur from inside the Musee d'Orsay clock tower.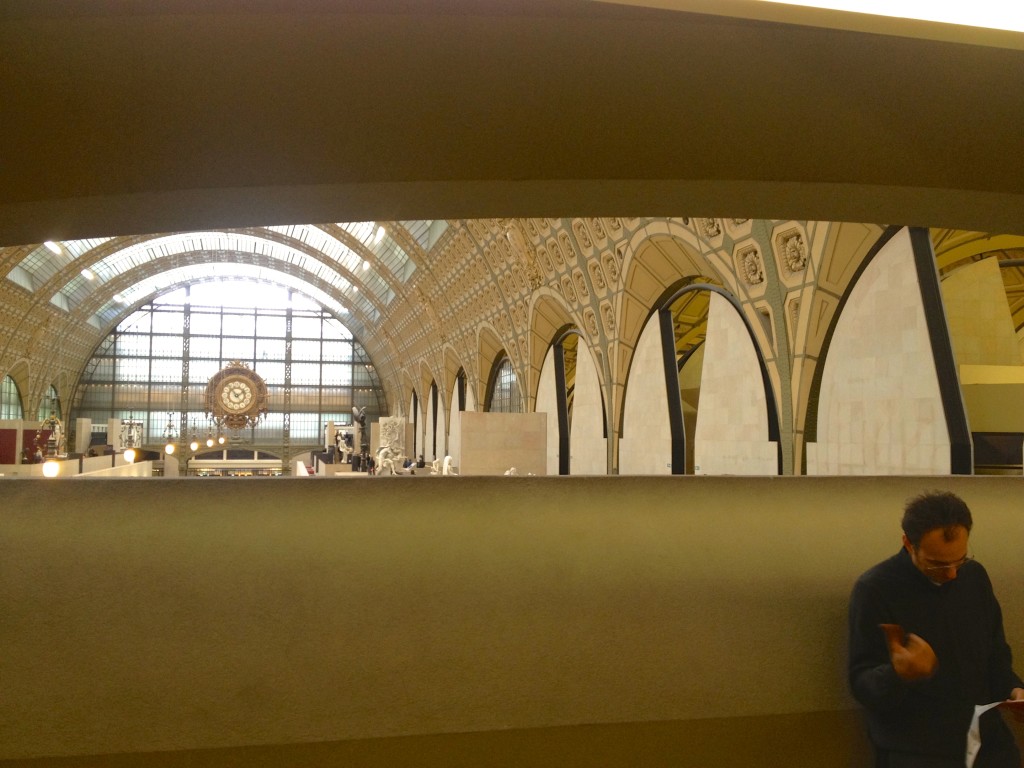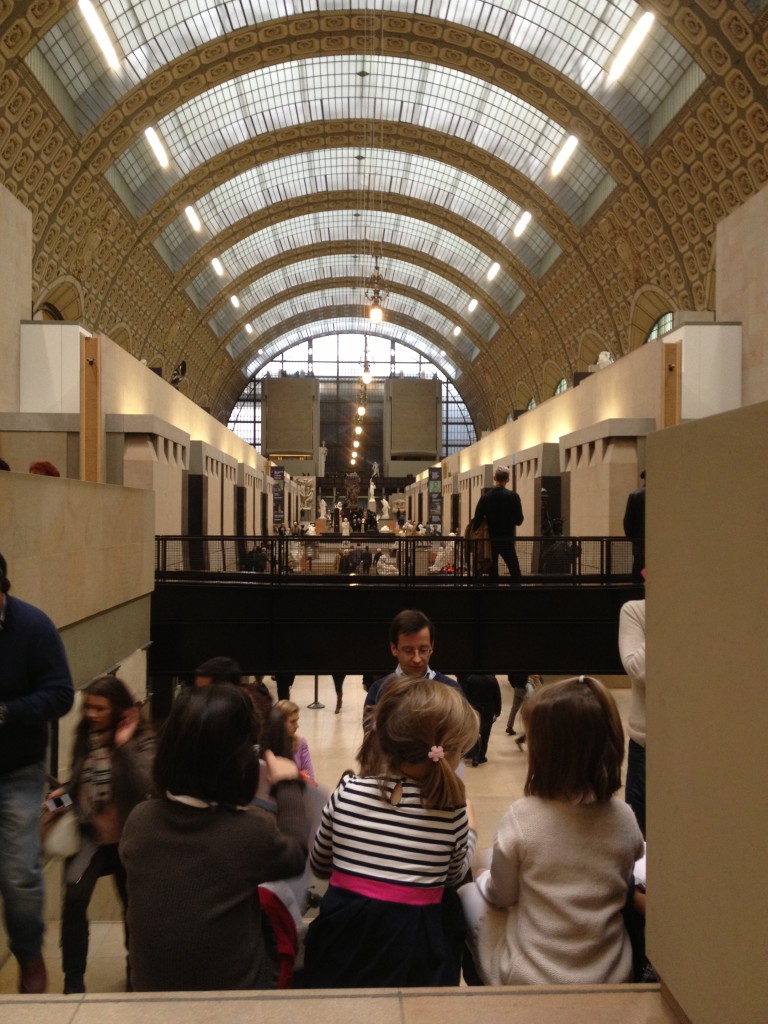 One last look at the impressive atrium of Musee D'Orsay …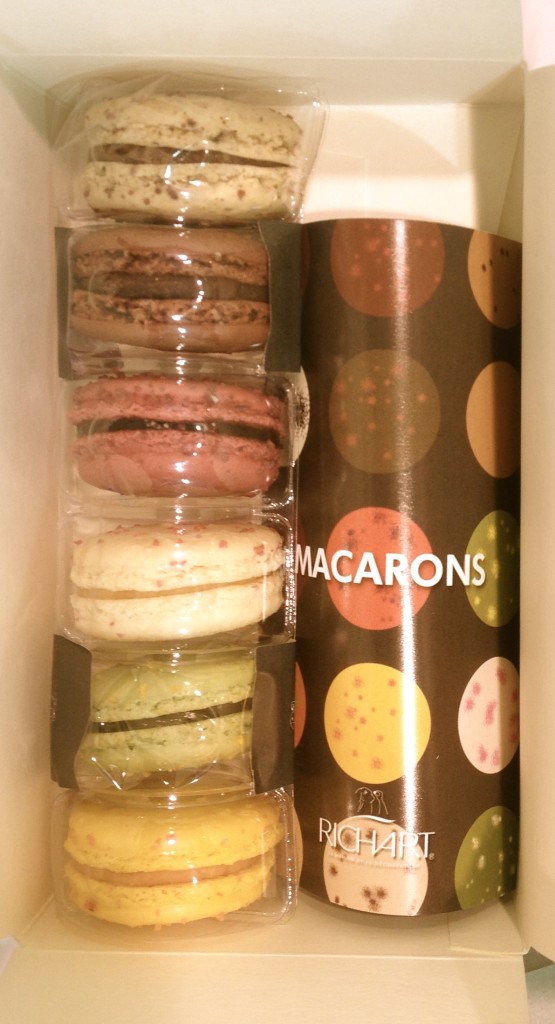 Macarons at Richart. Situated very close to Musee D'Orsay ( 258 Bvd. St. Germain ) it's perfectly located . Priced at just €1.60 per piece, it's very reasonably priced.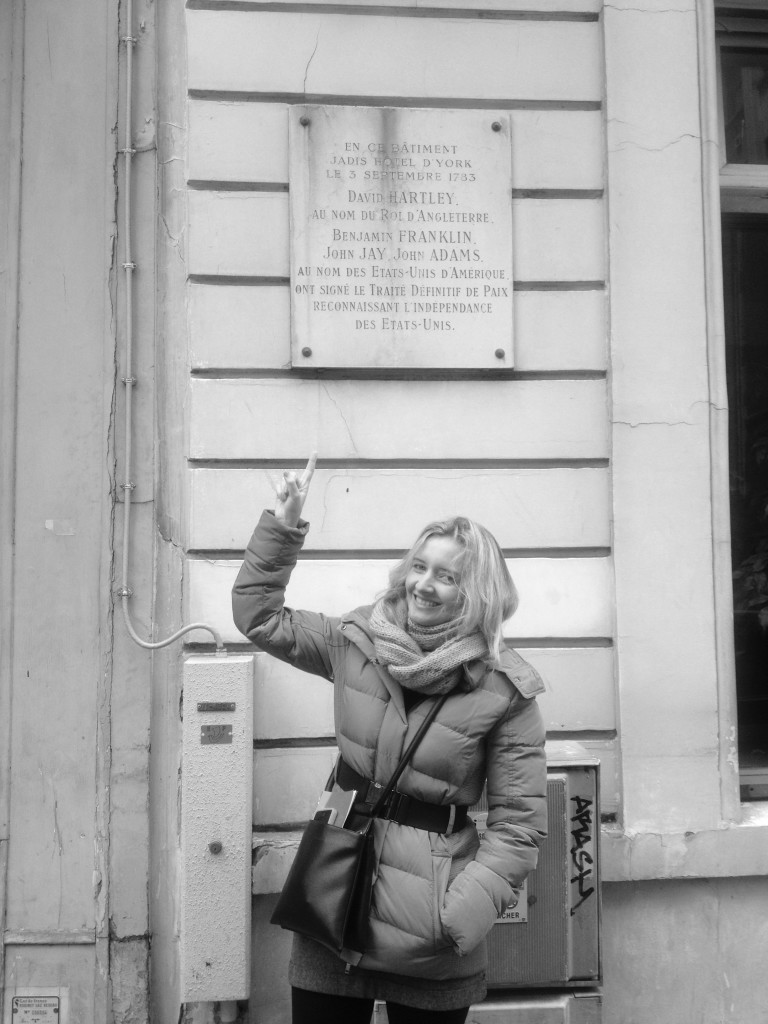 Wondering the Left Bank, we stumbled upon the famous Hotel D' York (56 Rue Jacob )
The Treaty of Paris was signed here on September 3, 1783 that marked the end of the American War of Independence between Great Britain and the United States of America.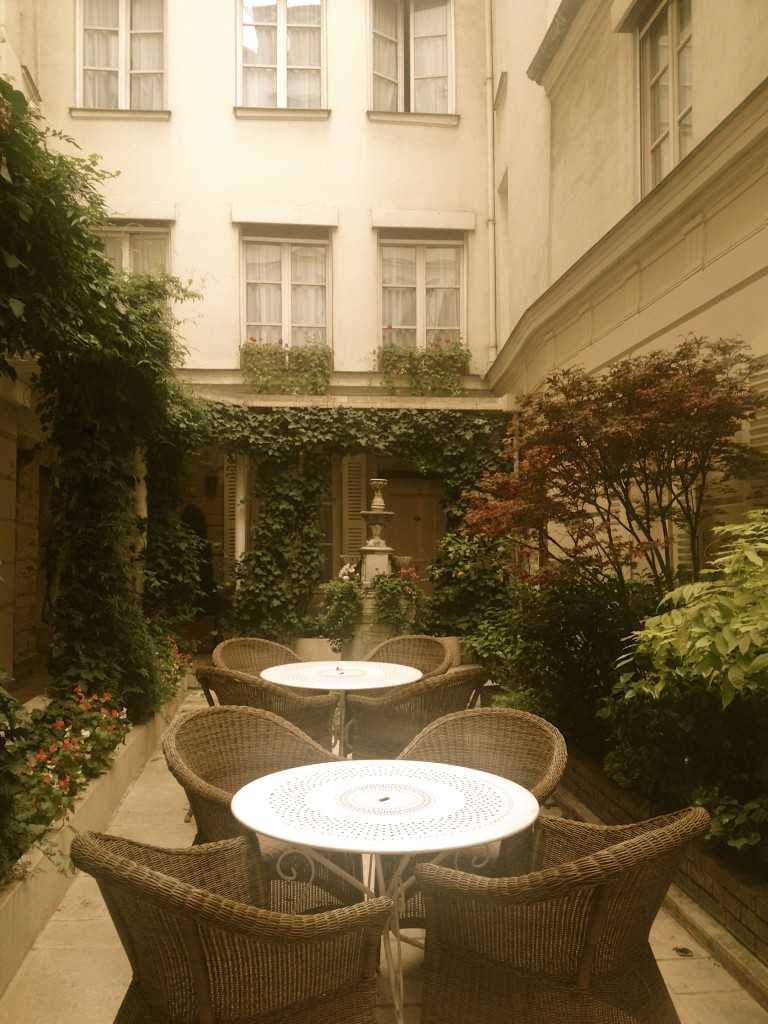 This is the courtyard of Hotel D'Angleterre on 44 Rue Jacob, just a stone's throw away from Hotel D'York. I love coming back and going for a wee nosy in this historic hotel. Hemingway spent his first night in Paris here.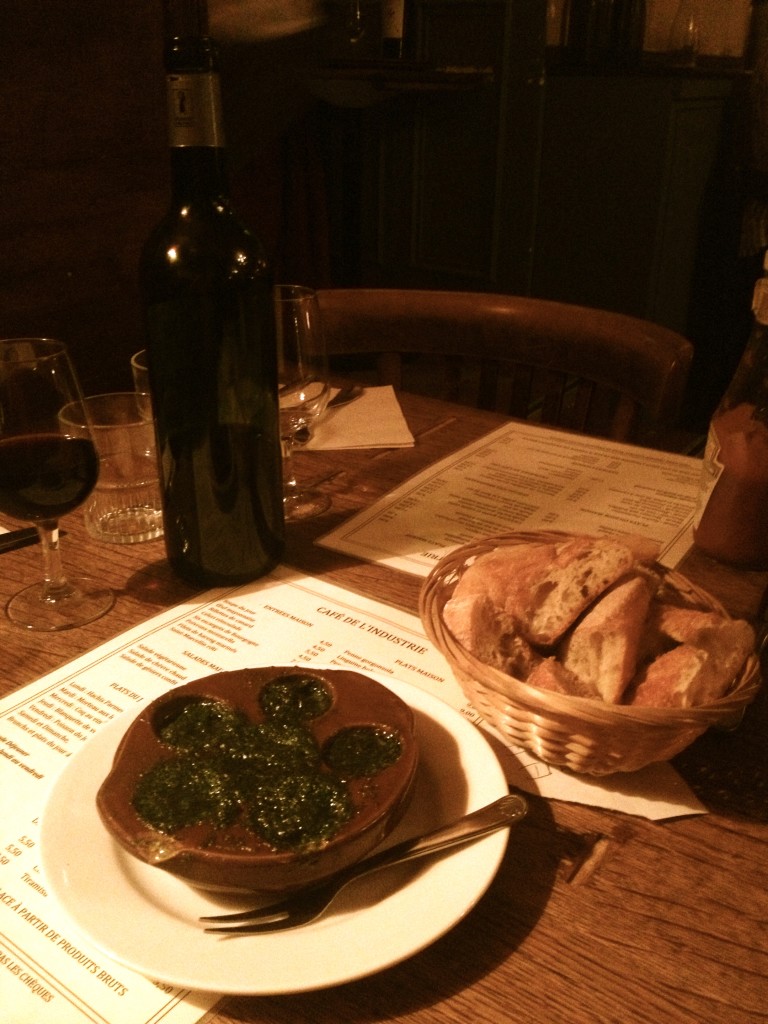 Thanks to tip from my friend Alexis from Hejorama blog, we ended up for dinner in Cafe de l'Industrie just off the crowded Rue de Lappe in the Bastille area. It's a charming restaurant, filled with locals and has a nice cosy atmosphere.
If you do visit here, I recommend the wonderful snails cooked in garlic and butter.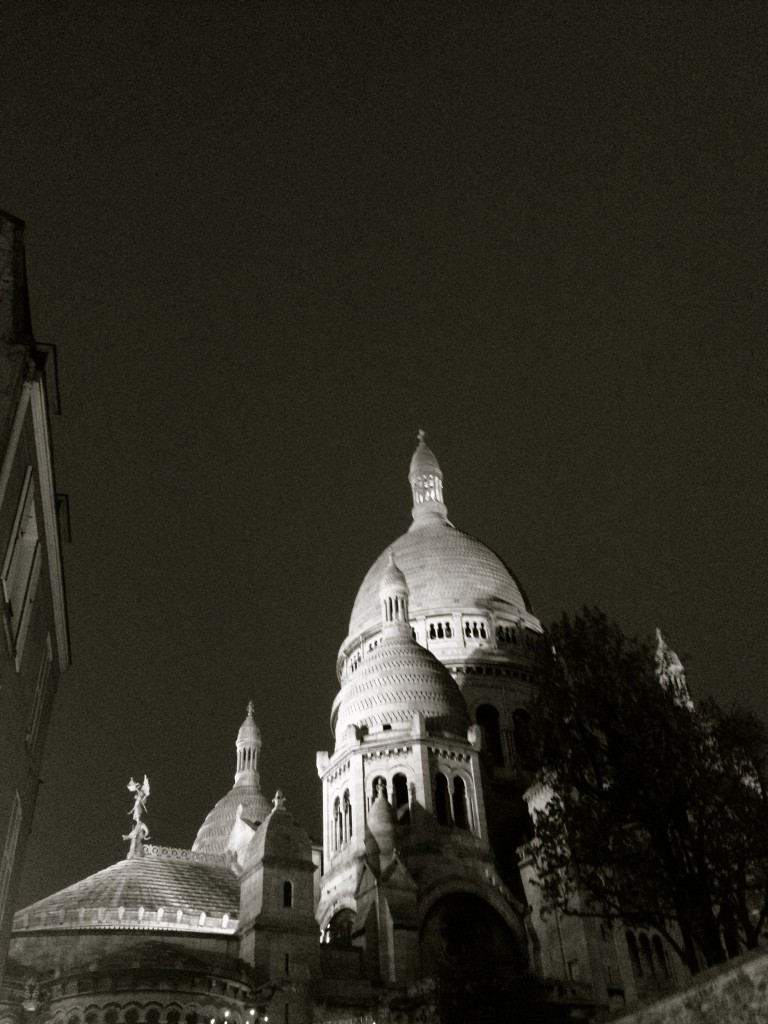 We end the day wondering the cobbled streets of the village of Montmartre. Lit up at night, Sacre Coeur looks stunning.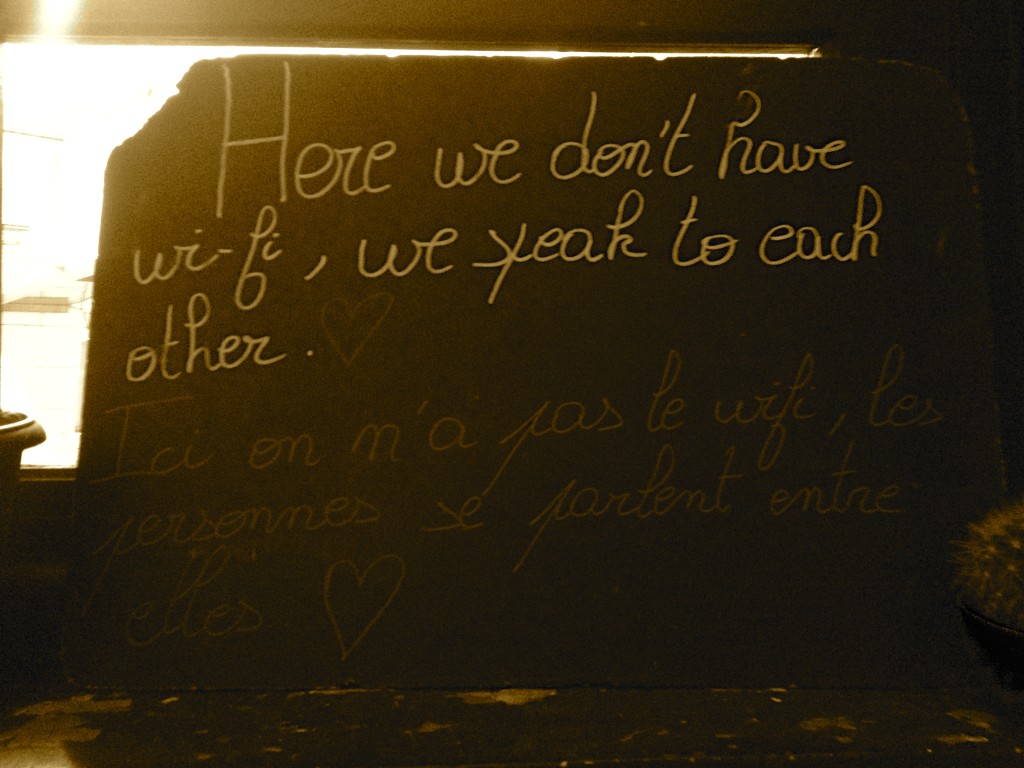 While looking for bars to have a farewell drink, we noticed that bars don't offer free wifi here and revel in the fact that they don't offer it. I get your point but still there is a certain snobbery about the whole issue of offering wifi in Paris which frustrates me.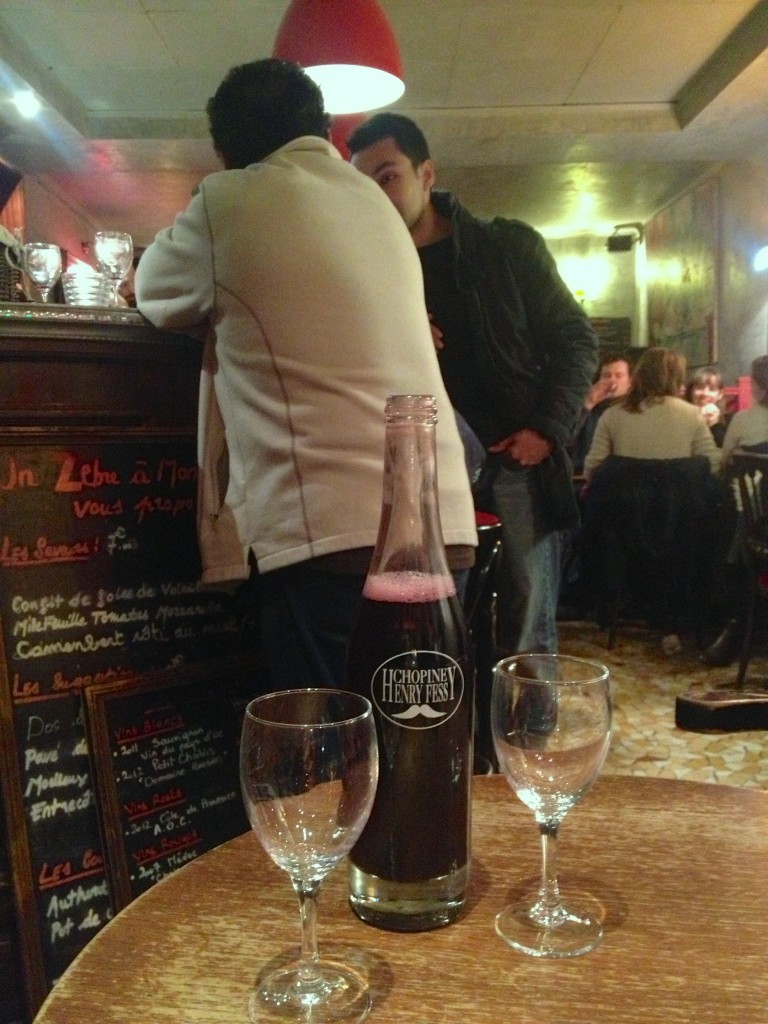 In the touristy drag of Rue Lepic, we find a bar that offers free wifi has a real down to earth charm. Welcome to the lovely Un Zebra de Montmartre. The food is decently priced, staff are friendly and the wine is great. We buy half a carafe of red for €7 euros and enjoy our wine, sipping it slowly and savouring the last moments of our holiday.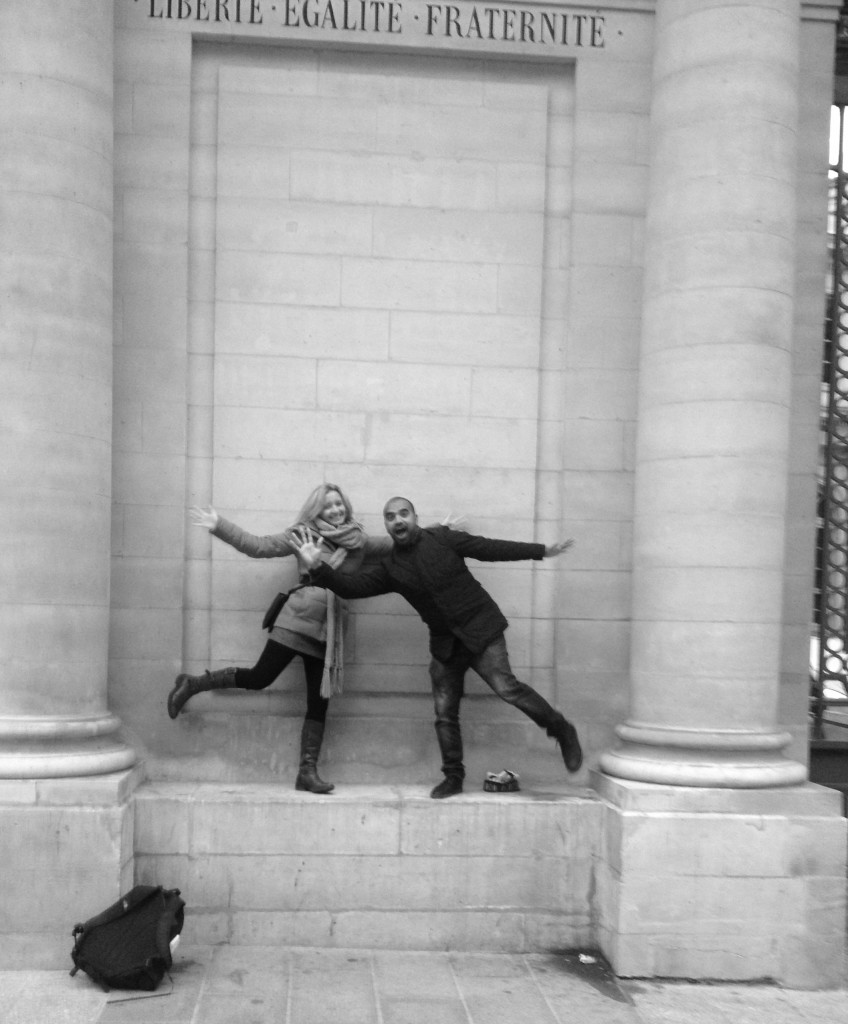 So that's our 40 pictures from Paris. Hope you enjoyed the moments from our holiday and also my Paris playlist. It would be great to hear your suggestions of the perfect song for Paris.
Essentials
Courtesy of Eurostar , I travelled from London to Paris. Booking in advance you get one-way fares for £39 and return from £69.
I flew from Paris to Madeira courtesy of Transavia, the low-cost airline from KLM. I have to admit before this trip, I wasn't aware of this low-cost airline. They have some great deals. Currently they have a fantastic sale on where you can fly from Porto to Lyon for €29 or from Rotterdam to Prague for €30. If you're planning to travel across Europe this summer, it's very worthwhile bookmarking their website.
We stayed at the Hotel Manufacture courtesy of Expedia. They currently have a fantastic winter sale on where you can get 40% off hotels.
Disclaimer
While my flights and stay were offered courtesy of Expedia, Eurostar and Transavia, the views represented in this article are entirely my own.