My iPhone is my favourite travel device. Without it, I am pretty lost. From taking pictures and editing them on the go, to listening to music or watching movies, to checking emails on the go or even writing a blog post or creating reminders of important tasks, my iPhone really is my go to for so many things. So, I was really happy when the lovely people at Apple got in touch with me to play around with their brand new iPhone 13 Pro Max and iPad Air ( 5th Generation) and after using for 2 weeks, I love it, especially the camera which is a gamechanger for me in terms of work. There is a bunch of really cool features under the hood of the iPhone 13 Pro Max that I discovered which I decided to pull together into a blog post. So, without further adieu, I present to you my 9 top hacks and tips that makes both the iPhone 13 Pro Max and iPad Air, a must have travel accessory and planning tool.

1. Use Notes and Reminders to get your packing and planning tasks sorted
Apple's built-in Notes app is the perfect place to store all those snippets of info you accumulate when planning something like a vacation. You can create packing checklists, ( like the one I have created below for my upcoming trip to Porto ) collect web pages which you want to bookmark for the trip plus even you can even scan important documents like your passport and have them saved on the app. You can share that note with any number of people and all read and update it. The other plus point is that if you have an iPad or MacBook , notes and reminders both sync seamlessly on all of your device.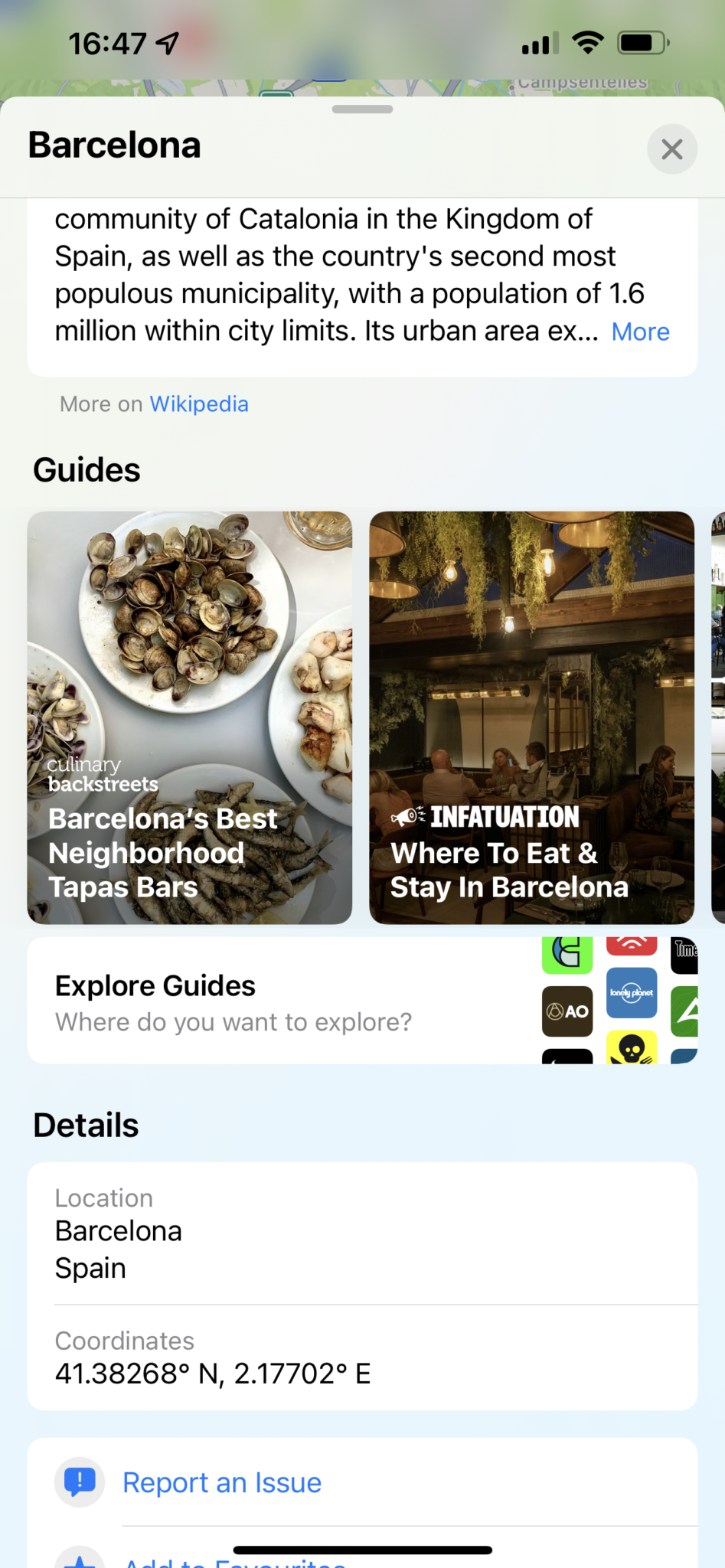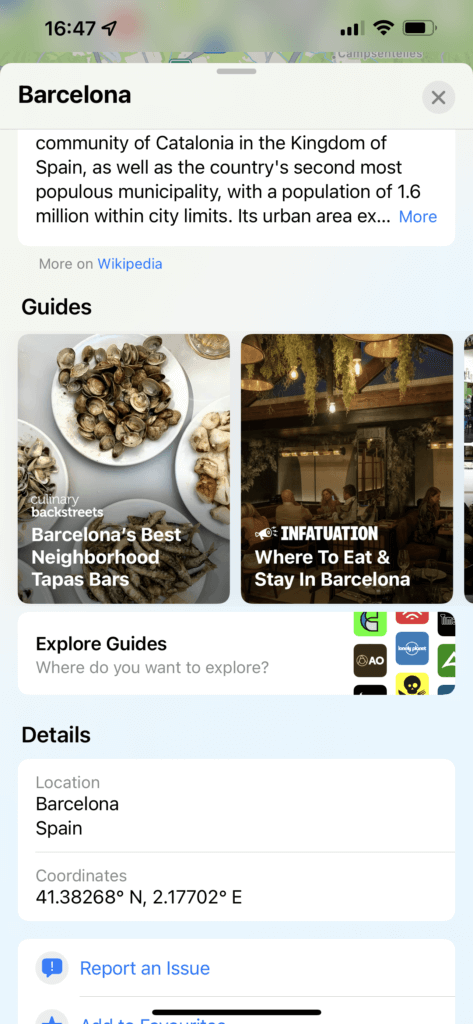 2. Discover new places, or do even more in-depth planning by using the amazing Guides in the Maps app
I'm a huge fan of Google Maps but recently the recently updated Apple Maps has some cool features up their sleeve like their brand new Apple Maps Guides. These curated travel guides which have recommendations for the best places to see, eat and drink have been created in partnership with leading publishers like Culture Trip, Time Out etc.
Let's say you are planning a trip to Barcelona.
After launching the Maps app, in the search field at the bottom of the screen, enter "Barcelona".
This will pull up a list of curated travel guides to Barcelona. I'm a huge fan of Culinary Backstreets tours and their blog content so I definitely want to read their guide to the best neighbourhood tapas bars. After reading the guide you save it to you personal list of favourite guides, or share it with a friend.
Apple Maps now also allows you create and curate travel guides which you can then share with the people you're traveling with.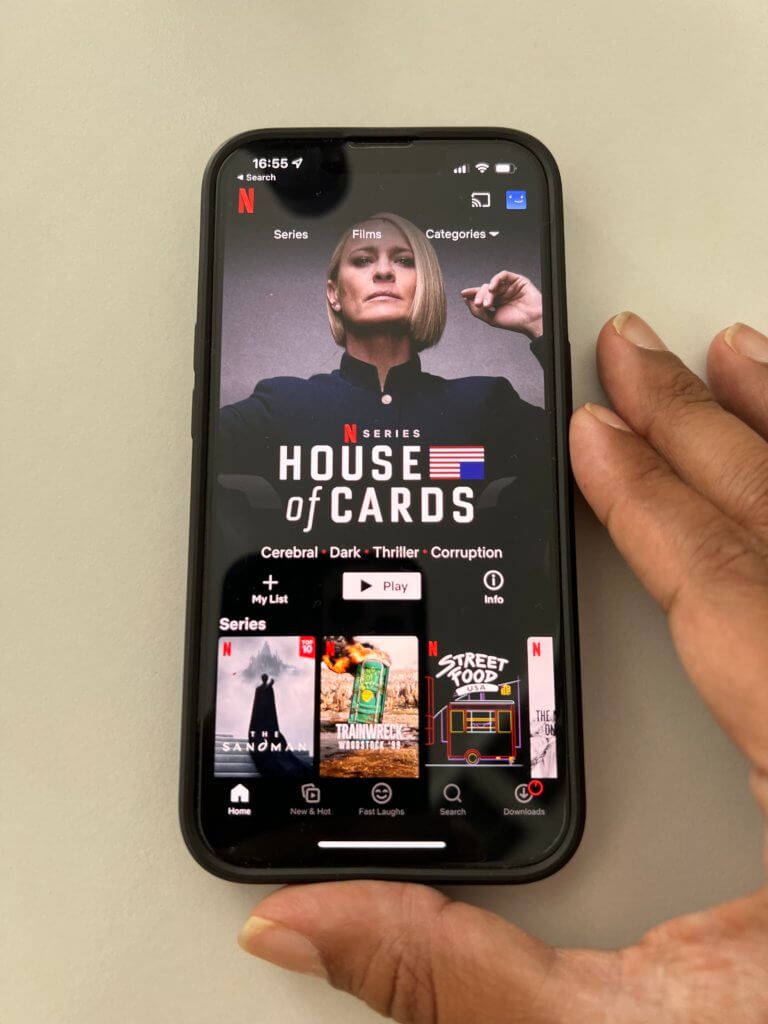 3. Load up all your favourite content in prep for a long journey: download them all in advance on the Apple TV and Netflix App
I was on a long flight recently from Berlin to Singapore via Scoot Airlines. With no inflight entertainment system onboard, I had almost 12 hours to kill onboard so I am really grateful that I had downloaded some movies and episodes of 'Better Call Saul' on the Netflix app. It is feature that also you can get via Apple TV where you download shows and movies, to watch offline later when you travel.
Worth noting here that when you buy a new iPhone, iPad, or Mac, you'll qualify for a three-month free subscription. To get the free trial period, you have to redeem the offer within 90 days of purchase.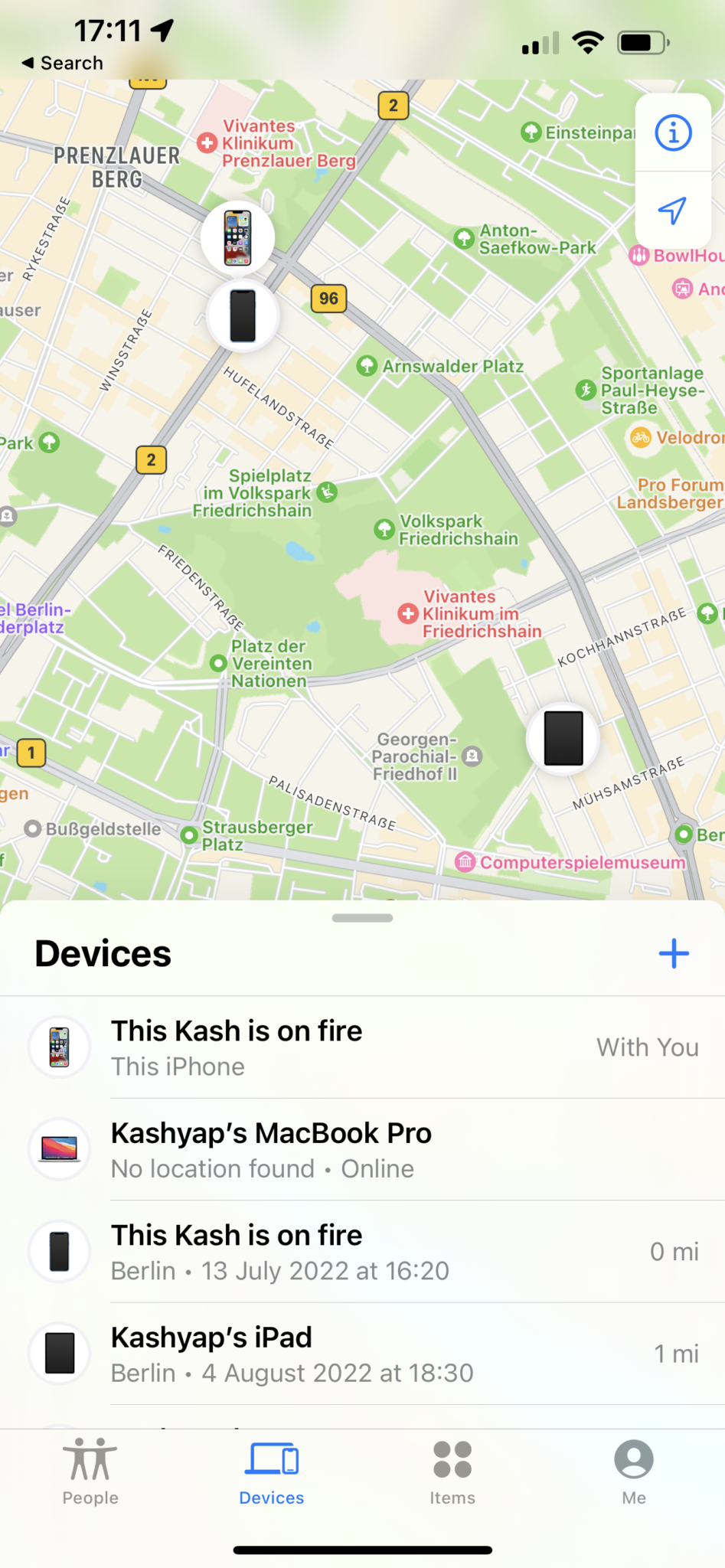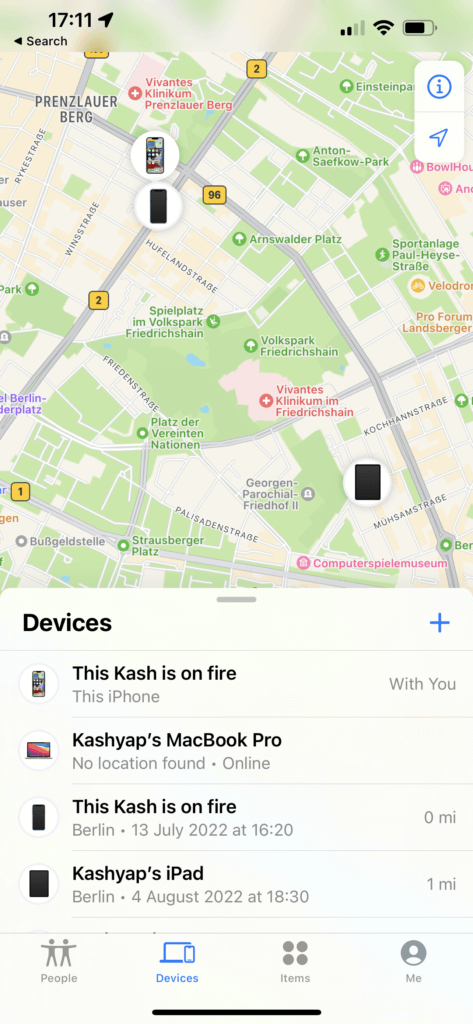 4. Never lose your bag or any other item by using AirTag and Find My Phone
If you ever had the misfortune like me of losing your luggage after a flight, had your wallet stolen or simply lost something like your keys while on holiday, thanks to Apple's brand new AirTags you can avoid yourself a lot of hassle and track them down. AirTag uses ultra-wideband technology and Apple's existing network of devices to help track down the AirTag. Compatible iPhones and iPads can use the Find My Phone app to identify the approximate location of a missing, AirTag-equipped item. Plus, the AirTag battery lasts one year before it needs replacing. It uses a basic CR2032 battery, which can be purchased at most electronic stores, online and local.
Find my Phone is also an incredible feature which came incredibly handy for me a few years ago when I lost my iPhone on my way back from a boozy night out in Bangkok. You can track all your apple devices you own from any other apple device you own -in this case, I was able to track my iPhone from my laptop. The feature will then give your the approximate GPS location which you can then find directions to using Apple or Google Maps feature. My iPhone was found in the back of a taxi I had hired on my way back home. My driver didn't seem to be aware that there was an iPhone stuck on the backseat so after waking him up from his sleep, we opened the backseat of his car and there it was…
Please note, the find my iPhone feature needs to be turned on for this to work. The other cool feature of this app, is that if your iPhone has been stolen or lost you can remotely via the app, mark your device as lost by turning on the 'Lost Mode' for your item. This allows all your personal information, data to be protected.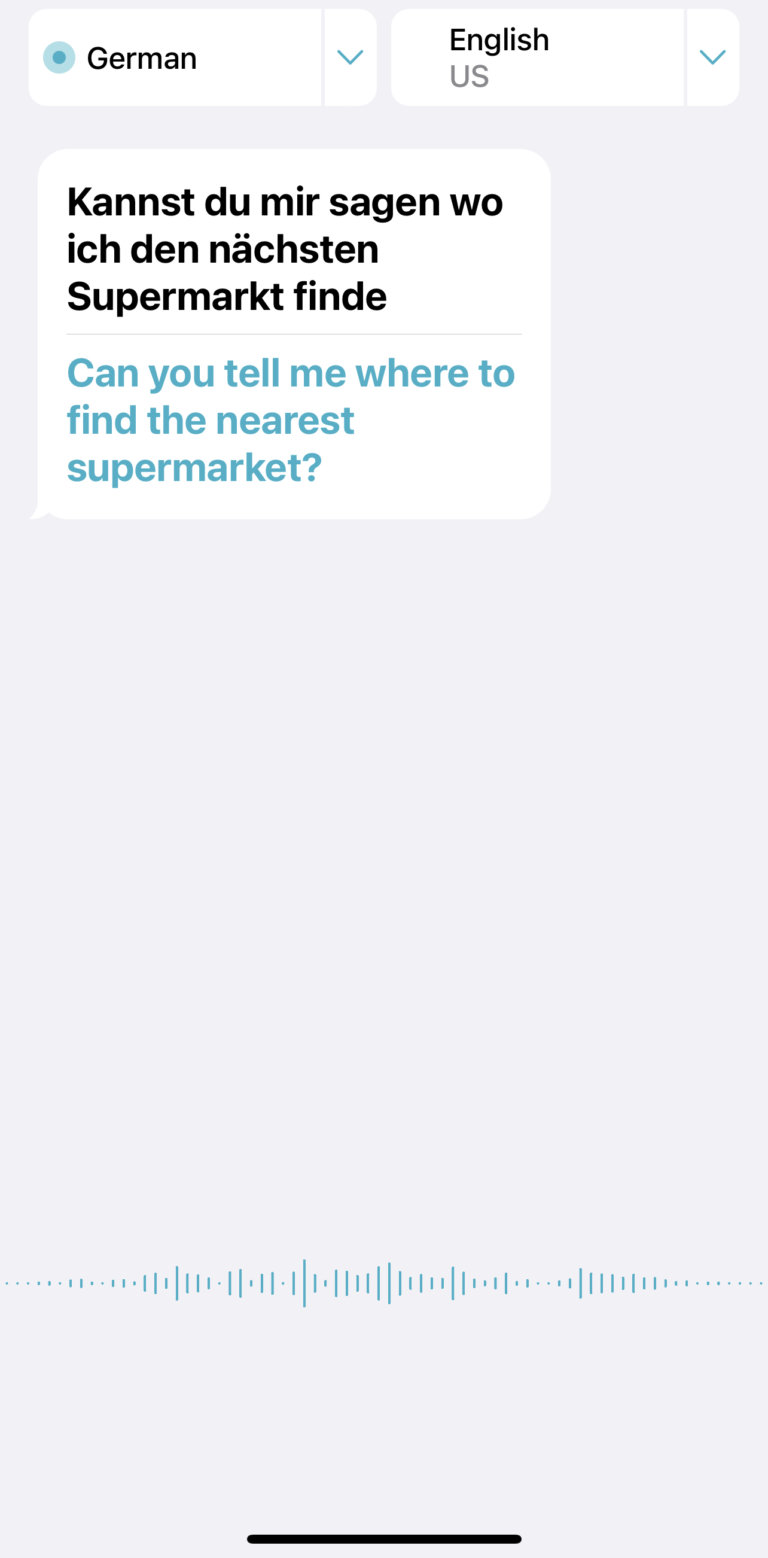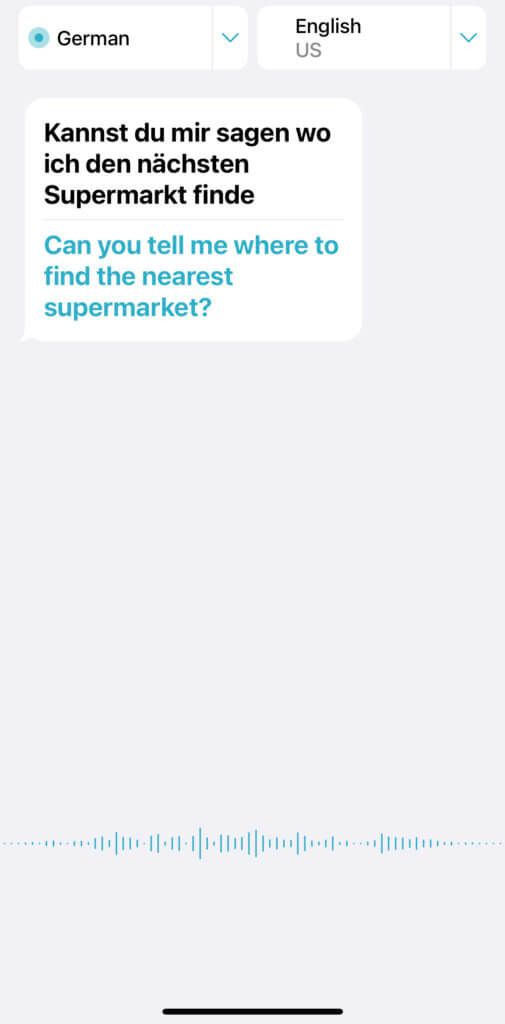 5. Already at your destination? Translate text, voice, and conversations on iPhone or iPad with the Translate app
Apple now have their very own in-built translate app where you can get real-time translation – it currently supports 11 languages. I love the look and feel of the app- far better than Google Translate App. Latter works with 43 languages so Apple app has some way to go but if your needs are met with Apple ( 11 languages include- Arabic, mainland Chinese, English (US and UK), French, German, Italian, Japanese, Korean, Portuguese, Russian, and Spanish ) then this is a great app to use on your travels.
6. Share holiday picture with iCloud Photos
Another very handy feature of the iPhone or iPad is the ability to share your photos using the iCloud. So instead of wasting your data to send multiple images and videos from your trip via email with friends and family, you can simply select the pictures you want to share on the photos app and then copy the iCloud link from which anyone with the link can download the photos-simple as that.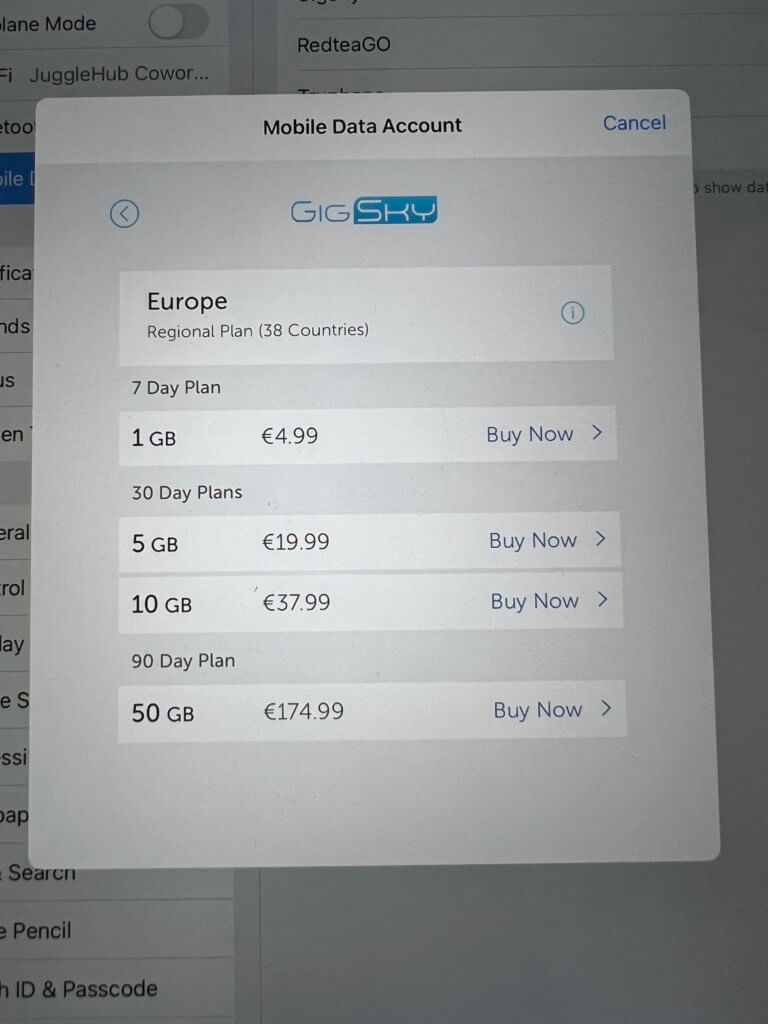 7. Got no data roaming and need your iPad to access to data everywhere in your destination? No need for a physical SIM. Just set up your cellular plan with eSIM
iPad has a very cool feature which allows you purchase cellular data from the . This is a really handy when you arrive in your destination , haven't yet got yourself a local sim and you don't want to waste money on ridiculous roaming charges and….. you're trying to navigate your way to your hotel or hostel. You can use this feature in over 180 destinations plus you have the flexibility of choose as little as 1GB or choose data plan that cover a day, a week or a month. You can choose from local networks and get upto 5G speeds.
To give you an idea of cost, if you choose via GigSky, you can get 5GB on the world plan which works across 180 countries for €59.99 – Not cheap by any means but if you are in an emergency situation when travelling and need a quick fix, this is a great feature to have.
If you travelling to Europe, using your cellular iPad you can choose 1GB of data for €4.99 or 5GB for €19,99 which compares very well to local providers.
8. Actually have good roaming on your iPhone? Use Instant Hotspot to seamlessly share the data connection with iPad
Another very useful feature of the iPhone is the Personal Hotspot feature where you can share your data connection with friends or family when travelling. Simply go to Settings > Personal Hotspot > Allows other to join and they can connect using your wifi password.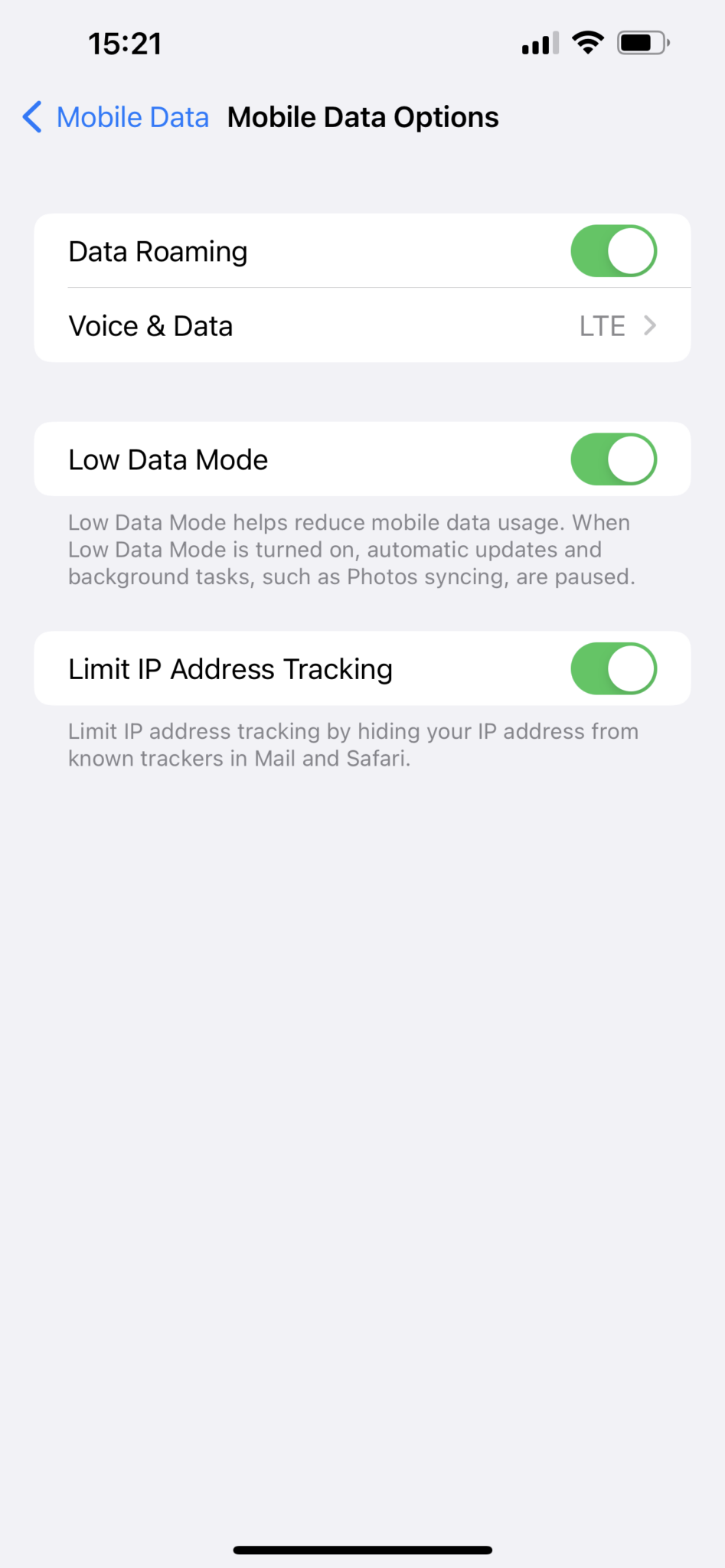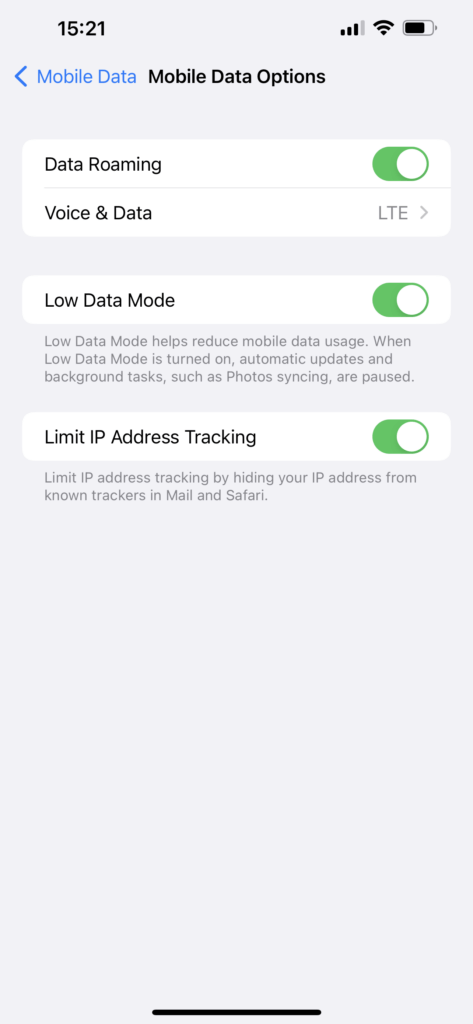 9. Use Low data mode on your devices if you're roaming and conscious of your data allowance, or if you're on a metered WiFi network
Another very handy feature of the iPhone is the ability to switch to 'low data' mode when your data is about to run or you're on a very pricy data tariff when travelling.
Just go to Settings > Mobile Data > Mobile Data Options > Low Data Mode switch on.
Disclaimer: Apple kindly offered me the iPhone Pro Max 13 and iPad Air to try but all the opinions expressed here are my own.