I recently stayed at a reasonably well known 2-3 star chain hotel in Madrid for a conference. Since I was speaking at the conference, I didn't have the pay for the rooms. I was relieved because the €130 price tag was pretty steep. For Madrid and for a 2-3 star hotel I guess that this price point is standard. The problem was that I just had spent a week in three of the city's best design hostels or 'luxury hostels' I call them where I was spending far less and enjoying a far superior experience.
So what was the big difference?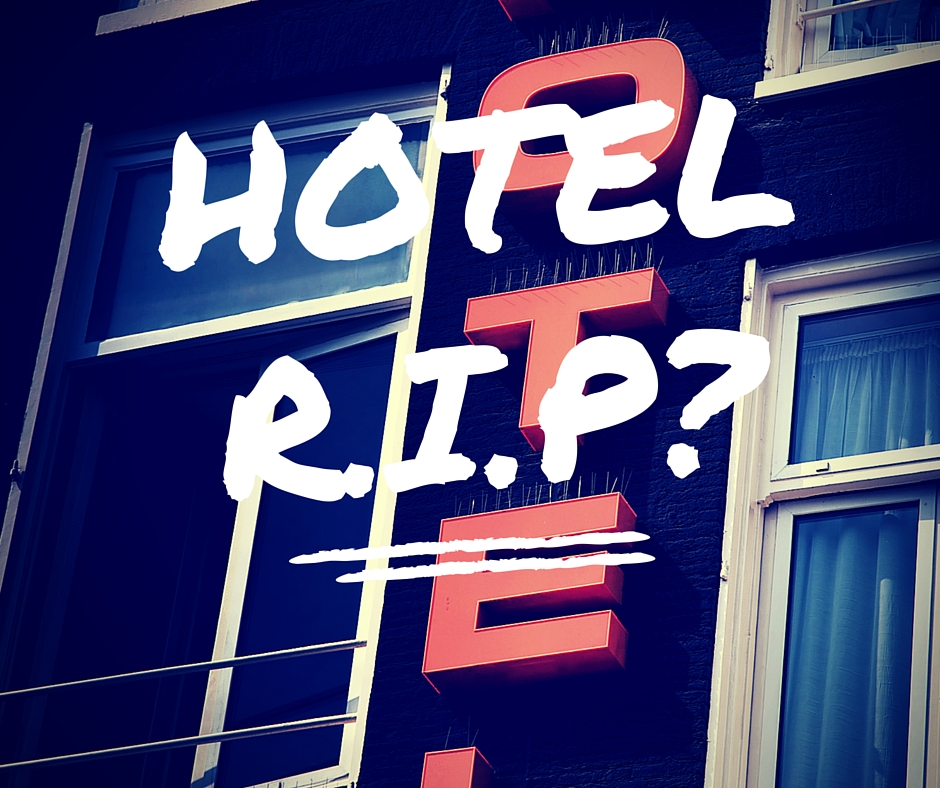 First of all was the location. These luxury hostels were in great, desirable locations in the city. You step out of the hostel and there is a clutch of fantastic tapas bars right on your doorstep. Whereas this chain hotel , like with many other value conscious chain hotels were slightly out of the centre of town. If you don't mind a 20 minute walk into town or have money to spare for a cab ride: great. However, last thing I want to be doing is wasting my time. We're a time poor generation. Even if you are a business traveller, you really want to max your leisure time and be able to be in the heart of the action.
Second thing I often found disappointing is the staff. Strange because that is one area where I thought hotels are meant to excel. On check-in I found their level of english pretty poor and almost non existent. I appreciate that not everyone will speak English wherever I visit. Sometimes, you have to make the effort of knowing some basic phrases. However these guys were working and part of a pretty well known international hotel brand. There was no welcome to Madrid or even a smile. Just a quick scan of my passport, my keycard was handed over to me and an impersonal goodbye. Again , maybe I've been spoilt by staying in hostels where I've been giving a map, a quick orientation of where I am and a few tips of where to eat and what to do. All hostels don't offer that but my point here is that if you're paying €130 a night, you should expect a decent level of customer service. Good customer service doesn't cost a penny. Even at the breakfast area there was a cold welcome. No smile. No good morning.
First impressions are everything in this business. On the day of my checkout, I met a different group of receptionists who seemed a bit more chattier and speaking a better level of english. In general I just find it frustrating to find this leaden response from staff in hotels. Welcome people the way you like to be welcomed when you go on holiday-a very simple principle. Not rocket science is it?
Thirdly, I found the staff lacking in knowledge of places to eat and drink in the immediate neighbourhood. You have to be the master of your neighbourhood in this day and age. Especially when tourism boards are closing down tourist information centres across the city, there are few places (other than social media) where tourists can turn to for advice. This is where I've found in my experience, hostel receptionists excelling over hotels. One key factor is that hostel staff of today are well travelled and being millennials themselves, connect better with their guests. Another reason why Airbnb seem to be taking away the market share of hotels is that they have a much more sophisticated and intimate knowledge of their neighbourhood. Majority of Airbnb hosts don't have a hospitality background but have one key ingredient that often is missing in hotels: raw passion and an intimate knowledge of their city and neighbourhood.
If you work in reception and are welcoming guests, you should be the king/queen of the neighbourhood. I had a similar experience of staying in a very nice 3 star hotel in Dublin recently. I asked the lady at reception to give me some recommendations of good places to eat around her hotel. She could not name me one place. When I dropped the name of a late night Italian diner she nodded her head saying she vaguely remembered hearing good things about the place. So whether she was having a bad day or was just not bothered- I can't tell.
Fourthly, price is another area where many budget/mid-range hotels are not competitive enough at the moment for travellers. Whereas the price of a double room with breakfast at this 3 star hotel room was €130 a night, the average price for a double ensuite room in the luxury hostels I stayed in Madrid was around the €80 mark. Huge saving. Plus, contrary to what you may not know, all these 'luxury hostels' I mentioned offer private rooms with bathrooms. Plus they were all situated on a different floor from dorms so it was peaceful, insulated from any noise.
Fifth point I find extraordinary is that you still have to pay for wifi in hotels.
The chain I stayed in question had excellent free working wifi. However I find it baffling that hotel chains like Fairmont, Marriott and Ritz Carlton charge for wifi unless you are a member of their loyalty club scheme.
Forget millennials. Today's business traveller is increasingly mobile so it is important that wherever they stay, they have that 'home away from home' feeling.
'Home is where the wifi is (and works) ' -heard that quote yet?
So lets forget about charging them a fee for wifi. Looks at the pet peeves of travellers on Tripadvisor and you will find paying for wifi is top of that list.
6th point and the biggest problem is that these chain hotels in general are not providing their guests an experience. In the pre recession days it used to be the case that if you had a comfy clean bed and working wifi, it would be enough. Nowadays in the post recession disruptive economy where we are faced with a huge range of choices , you have to stand out and be able create an emotional attachment to your brand. Hotels have to invest more in their staff. Train them better. Invest in facilities. If you look at the success of 'luxury hostels' aka hybrid hostel/hotel model, you'll find that they have invested heavily in creating a strong social spirit and vibe that the digital nomads/millennials/business traveller strongly identify with. In 2016, the accommodation has become the destination. Great example of this trend is the The Freehand Chicago which brand themselves as a 'lifestyle hotel' with the 'heart of a hostel' because it is communal and friendly. They have a fantastic vibe and atmopshere. Plus their bar has the best cocktails in town.
Going back to my stay at my 3 star chain hotel in Madrid. They had an in house restaurant which guests dined in. The food I tasted there was poor, salty and most importantly, it lacked atmosphere. For a city that has such amazing food, the experience was sobering. Whereas, the restaurant at one of the luxury hostels I stayed in, was the hottest ticket in town where you had to make a reservation in advance to get a table.
The future?
The hotel sector is ripe for disruption, especially the chain hotel sector in the budget-mid range market. Today's traveller is very savvy, willing to shop around to get the best deal and experience. Travel is becoming more personalised and more niche and this is where hotels have to become more flexible, more social and create a personalised experience for each of their guests to stay relevant. The chain hotel brand needs to reinvent itself. If this hotel sector doesn't innovate, create an experience for guests, I am afraid it will continue to lose market share and become a dinosaur in the post Airbnb era.
Do you agree? Love to hear your comments and feedback to the piece.