When you're packing for a trip, what are the most important things you always do a final check to see that you have? Your passport, tickets and smartphone probably. And if you're anything like me, you likely use your smartphone for all kinds of things related to travel such as storing boarding passes, using offline maps, looking up places to eat, checking travel info and making notes of places to visit.
If you're planning a trip to Berlin, then there are a few free apps you should definitely consider downloading to make the most of your time in the city. Here are 6 free iPhone apps for exploring Berlin.
1. For booking affordable accommodation: Airbnb
Not a Berlin focussed app per se but Airbnb is one of the best ways way find great value accommodation and also very quirky local experiences across Berlin. I've stayed in some fantastic Airbnb rentals in Berlin over the years. Note : If you are new to Airbnb , signup using  this link  to get £26 off your first booking. Also if you are looking for accommodation, do checkout my recently revised guide to the best budget places to stay in Paris.
2. For Getting Around
If you're planning on using public transport in Berlin, then this official app of the Berlin public transport system is your best bet for getting reliable travel information. Enter your departure and arrival stations, or just use your current location and an address anywhere in Berlin, and the app will show you live connections for the fastest way of getting there by S-bahn, U-bahn, bus or tram. It also takes delays happening on the lines into account and adjusts accordingly.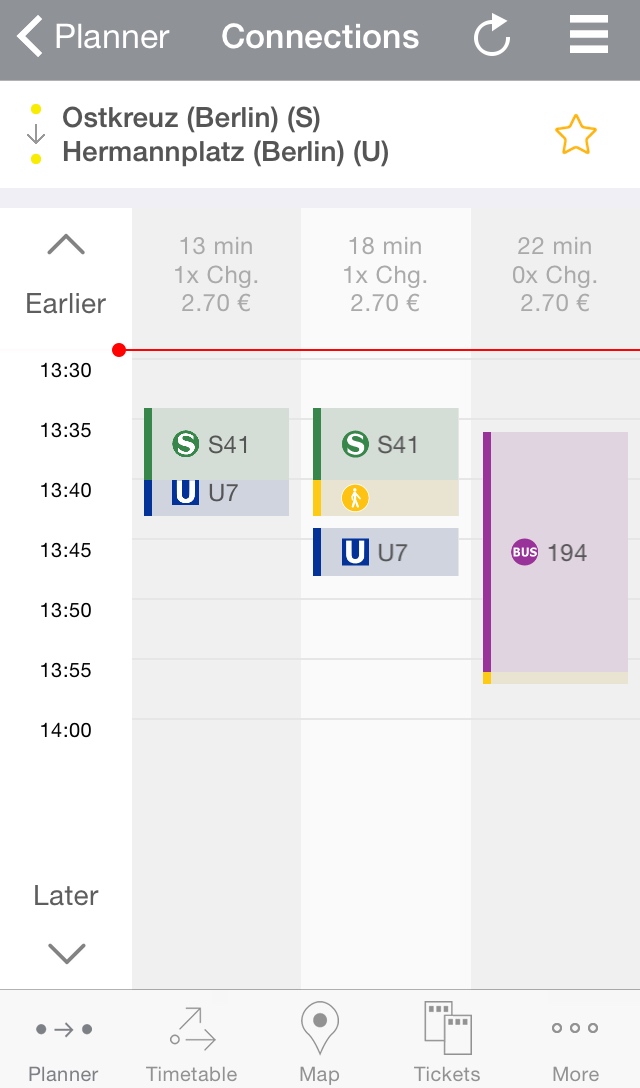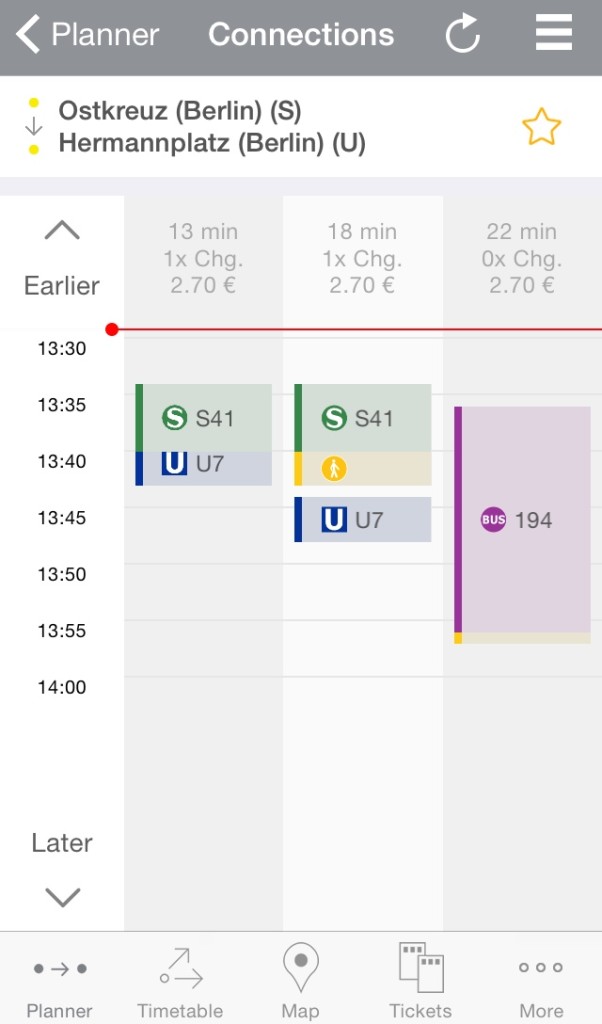 3. For Local Tips
This app offers more than 600 insider local tips for things to see and places to eat as well as events and tours to take part in. You can browse by borough, directly on an overall map or by searching for specific keywords. You can then save places you like the look of to your favourites to come back to later. There is also a function for using the map offline, so once you've scoped out some of the things you'd like to see and do, you don't need to be connected to the internet be able to refer back to them.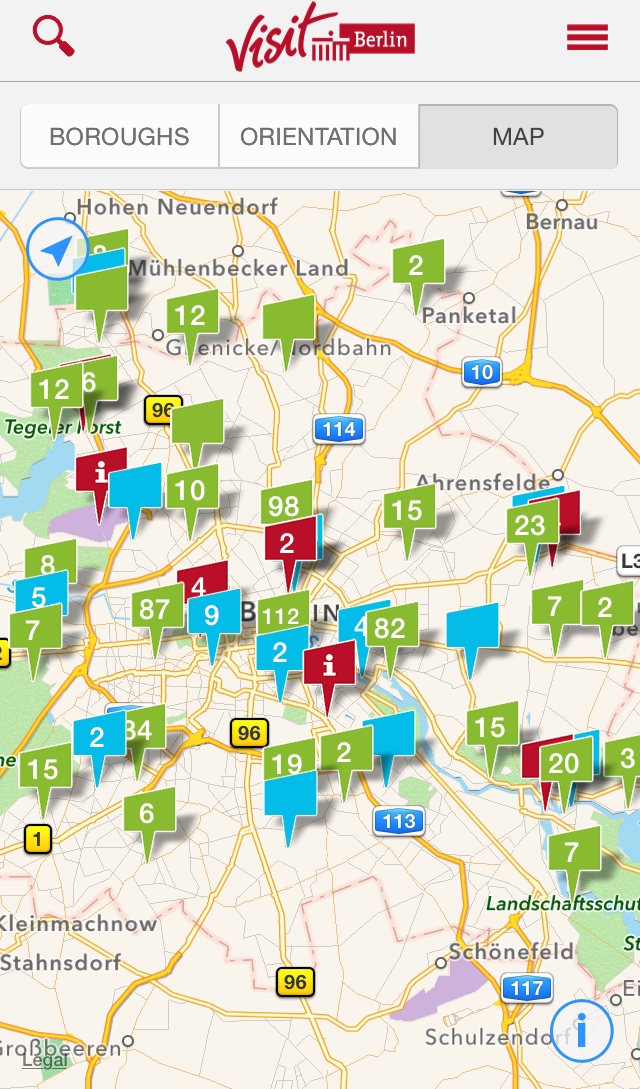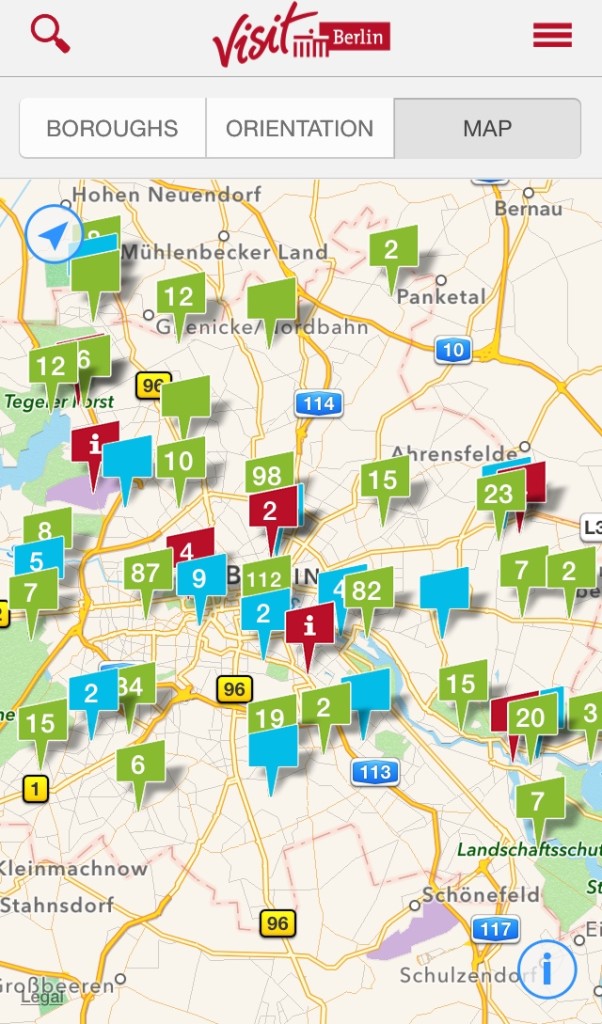 4. For the Berlin Wall
Wondering if you're standing in the former East or former West of Berlin? This app uses an interactive current day map with the route of the Wall superimposed so you can easily find out. It also marks points along the route of the wall, such as checkpoints, squares, streets and memorials that stood at the intersection of East and West. Each one offers a short text description and information about the place's history as well as photos and the nearest modern day transport option for getting there. The app can also show you the walking route from your current location to any of the points of interest marked on the Wall's former route.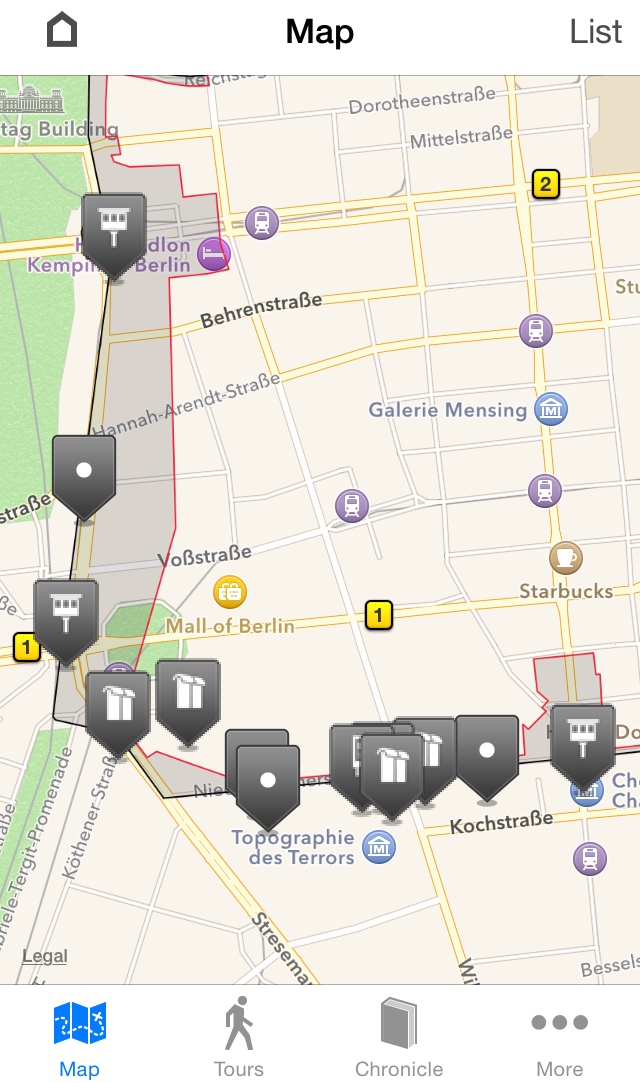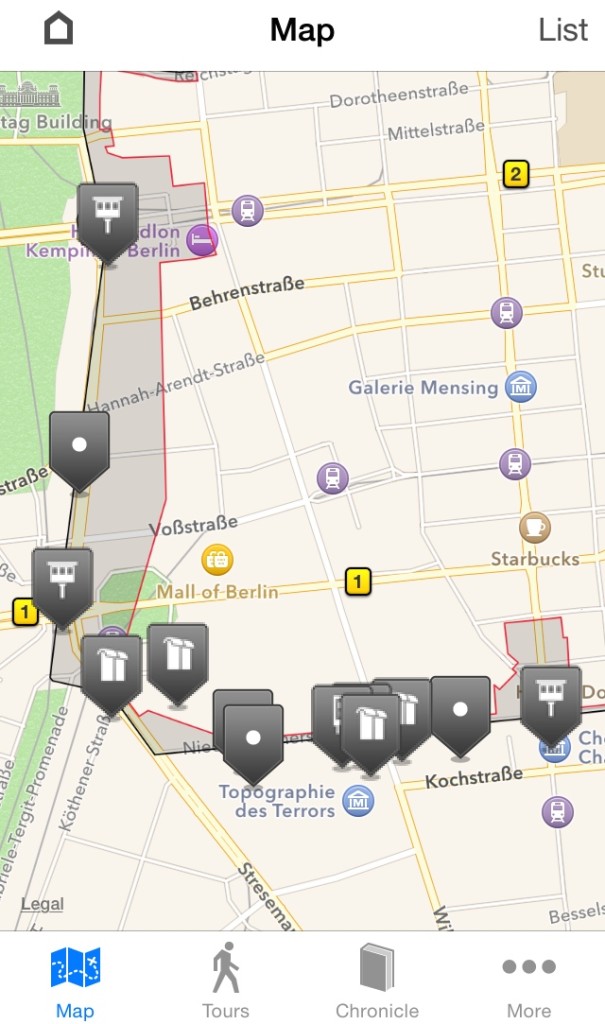 5. For Street Art
Berlin's is a city full of wonderful street art, but some of it can be hard to find if you don't know where to look. Luckily, the creator of this simple app has curated some of the best street art the city has to offer, putting over 30 pieces around the city at your fingertips. You can switch easily between a map and list view, each with a description, information about the artists, the location and tips for the best time of day/night to view them so you can go check them out yourself.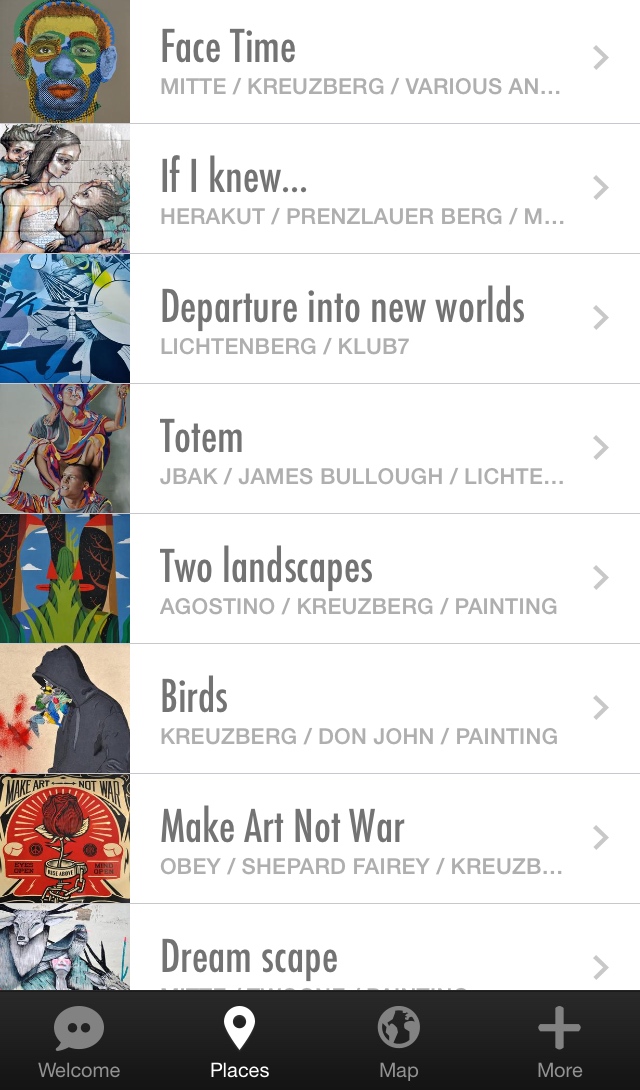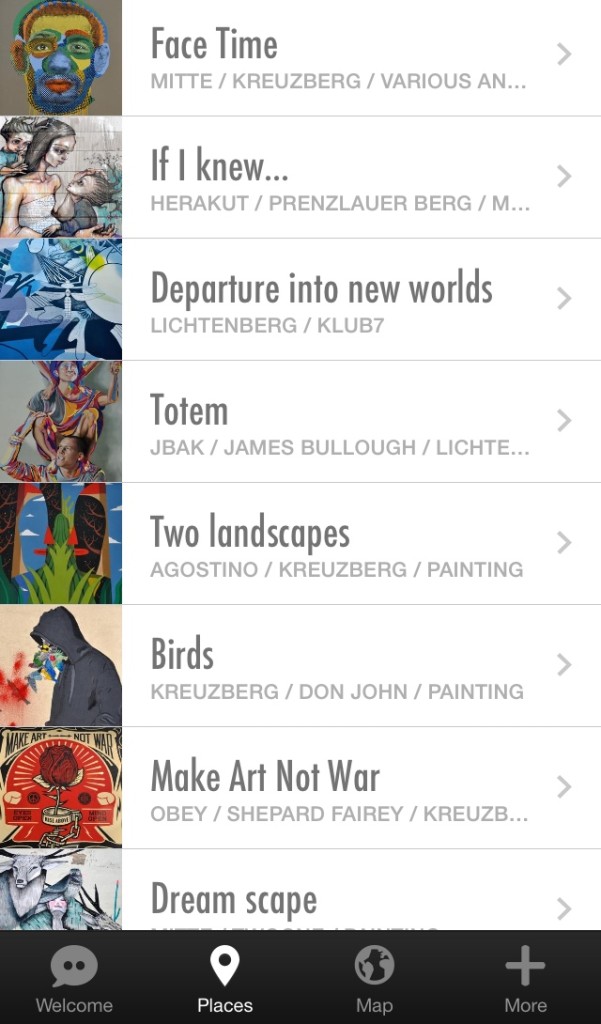 6. For Events
By signing up to this app, you can get personalised recommendations for events going on in Berlin during your stay. The app can suggest things it thinks you may like based on your interests that you select during the sign up process, or you can simply browse for events by music, stage, film or art. You then have the option to order the results by time, distance or what's hot. For each event, there is a description, time and location. You can then save events by bookmarking them or by sharing them to your email or calendar.
And 1 Bonus App!
This app is not specific to Berlin, but offers one of the best offline maps I've ever used. The free version lets you download three cities, and the one for Berlin shows everything from underground stations to parks to restaurants to ATMs and public toilets. This comes in really handy if you don't have wifi and need to find your way somewhere; just search for it within the map and it'll show up, then zoom in or our for different levels of detail to find your way.